The intro is an important part of any video because it can catch the viewer's attention or drive them away. It is important to pay attention to this part of the video and create a quality intro for any video. You don't have to be a professional editor or have a lot of skills in this field.
All you need is a good tool with lots of features to help you create a masterpiece. So, here we have reviewed the best intro maker software, among which you can choose the most suitable program for your device.
Also, if you want to have even more good tools to create quality videos, then we recommend you to try these best apps to extract audio from video.
Renderforest
Renderforest is a service that allows you to create animations, intros, logos, visual effects, and much more. The online service offers to use ready-made templates as the basis for the developed projects.
This greatly simplifies the work but does not deprive it of uniqueness. To take advantage of all the possibilities of Renderforest, you need to go through a simple registration process.
Unauthorized users can only view videos and share them on the Internet. The video templates presented in this service are divided into thematic categories. Each category has its own sorting and search system.
You have to select the appropriate type of product (for example, an intro for a video or visualization of music), then decide on a set of necessary tools. After that, you can take as the basis of a particular template to create your project in the built-in editor.
This service has a large set of tools for creating intros and outros for YouTube videos in professional quality. Besides, Renderforest provides the ability to develop logos, intros, etc. The work algorithm is quite simple.
You choose the category you want to create, choose a specific template, add your own image or logo and caption. Then it remains only to add music, and here, too, there is something to choose from.
The website has its own library of both free and paid (licensed) music. If you want, you can upload your own audio recording.
Renderforest is a service, all functionality of which is impossible to describe in one article. We have considered only its basic features, but it will certainly be enough to make a first impression. Finally, we would also like to mention that this service also has applications for Android and iOS.


You may also like: 11 Best Apps Like Flipagram for Android & iOS
Wondershare Filmora Video Editor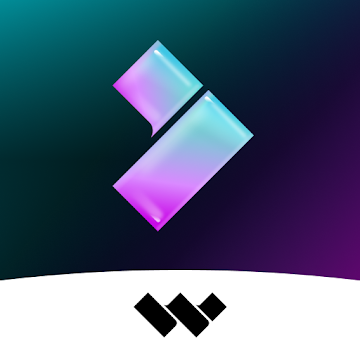 Wondershare Filmora Video Editor is software that gives you complete creative freedom.
This option is suitable for users who want to create an intro from scratch and get all the possibilities for editing and creating effects.
With the work in it often begin beginners, as its free version has fairly wide functionality. Run the program and open a new project, select the project size according to the frame size.
Add the clip, image, or music that you want to use as your screensaver. Select the file in the Media Library and drag it onto the timeline. Add effects and text to the file using the preset templates. You can use the slider on the timeline to set when the effects appear.
By clicking on the "Filters" section, you can select the desired filter and apply it to the desired moment. To do this, drag it to the desired segment and select the duration or number of frames.
To add special effects, use the "Overlays" tab. Drag the selected effect onto the timeline and select all the frames where you want to apply it.
Save the decorated intro on your device to add it to your clip in editing. This service also has handy apps for Android and iOS. They have the necessary functionality to create an intro on your mobile device.


Adobe After Effects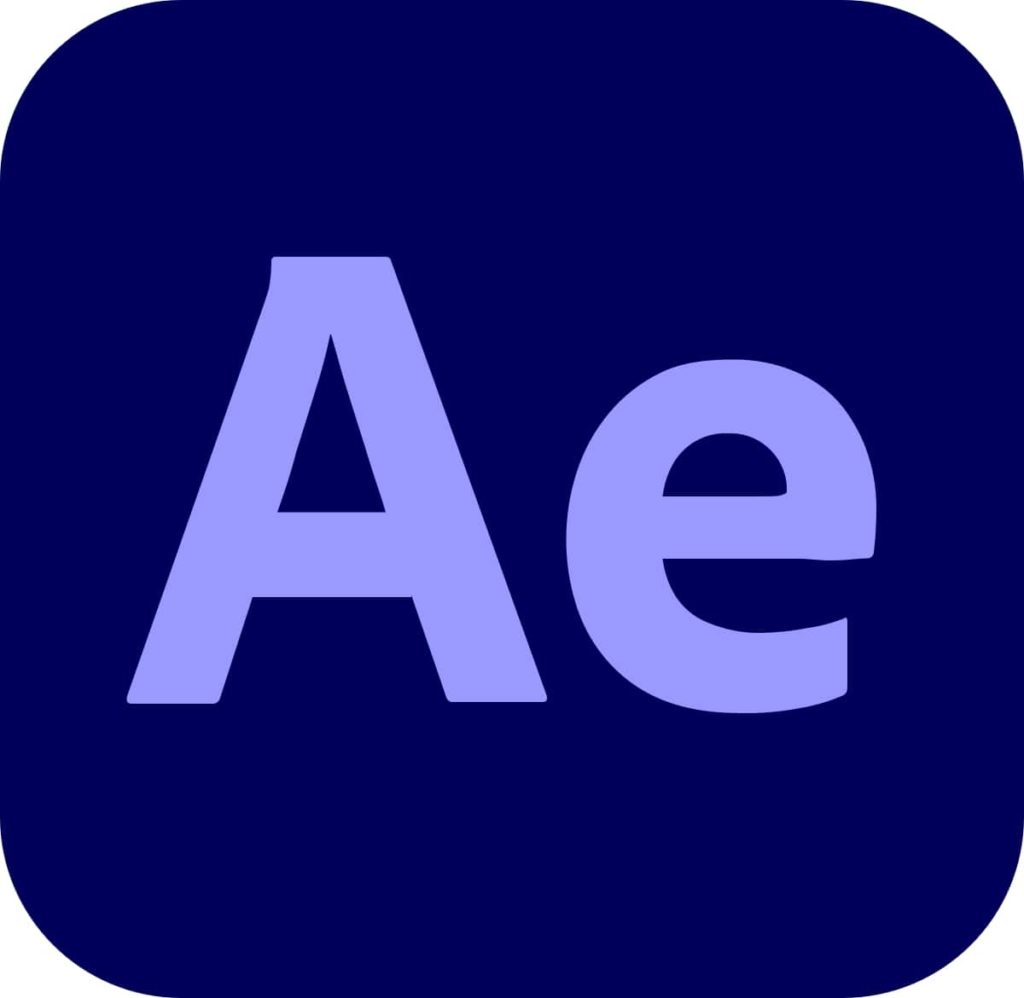 Adobe After Effects is a handy tool for creating unique and interesting intros. Initially, you will need to properly configure your program to work with your future intro.
The main thing here is to pay attention to the number of frames. Next, you will need to add clips to work with, as well as your logo or some text.
This is done on the left side of the program desktop. Next, you will need to add an effect on your text. Find the Effect Controls item and choose the desired one. Here you will also need to add the Tint effect.
After that, experiment with the numbers on the set effects. After that, transfer the text to the created effects by simply swapping the layers. Then stretch the intro to the video, and also insert keyframes in case you want your text to move.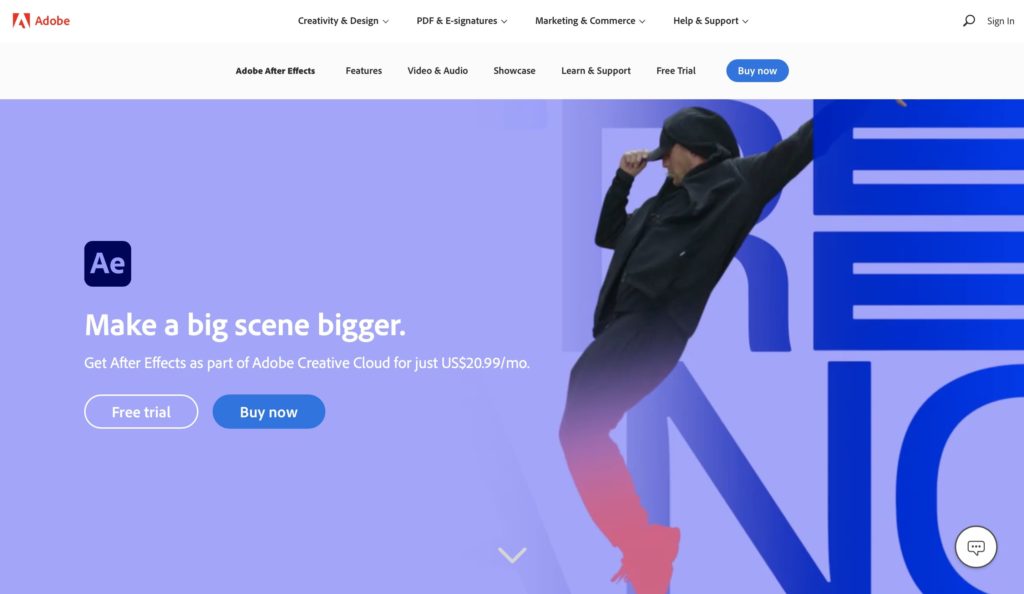 You can also find and insert a cool transition that will translate your intro into the video beautifully. You can add a few more effects to your text or your logo if needed. This is done the same way, but you'll need to keep copying your text to a new layer. As a result, you have an interesting intro.

Motionden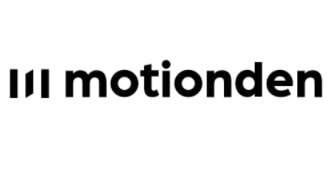 Motionden is a fairly well-known tool among video authoring services. It offers innovative features for creating and editing intros without clogging up your system.
This tool works online, so you don't need to download it to your PC. This free builder opens up a range of options for creating and editing videos. It has many templates that you can combine with your content or with a library of music and video clips.
This service has a calendar of events that will help you keep up to date with all the significant events in your area of interest. There are more than 800,000 videos and various animated elements in the built-in library.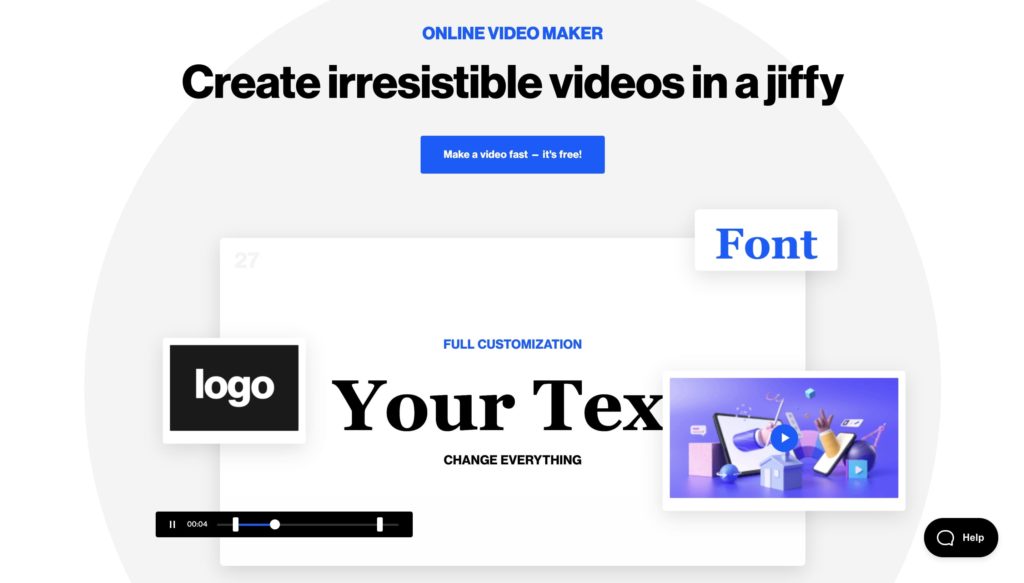 This program allows you to add your brand logo to each video in a few clicks. This service has a simple and clear interface with rich functionality. You can use it absolutely for free. Edit your video, add photos and effects, and use ready-made intros.

Biteable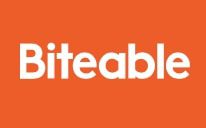 Biteable is an interesting online service for creating animated videos. It is easy and simple to create small, spectacular, and dynamic videos on any topic. It makes them especially attractive in the eyes of viewers.
The service has many advantages. A plus of this service is a large number of templates and music tracks. It allows you to upload your own images and audio files.
You can customize your video to result in a unique intro. Add your own text, music, logo, choose your favorite animations and transitions. This service is very popular among bloggers who post their videos on social networks.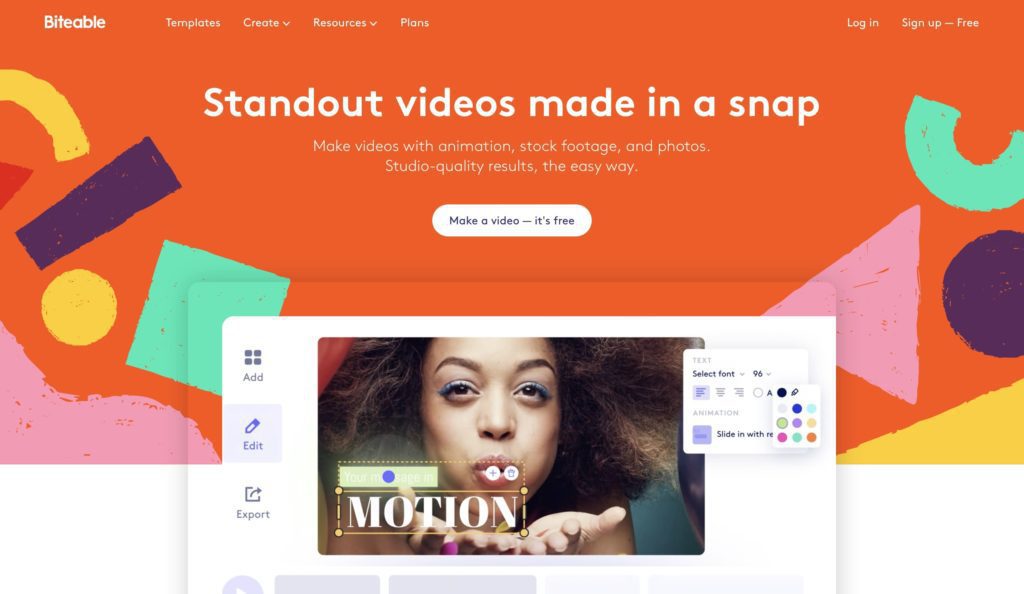 This service has a huge number of users who have already tried out all the functionality. All of them note that the tools available here allow you to create unique intros for any video theme. There are a huge number of different templates, among which you will be able to find a suitable one.

Vlog Star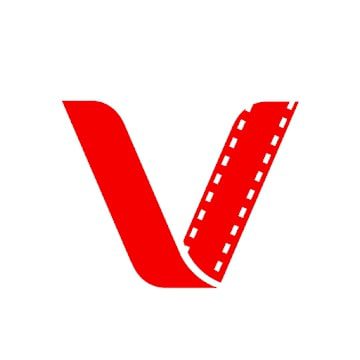 Vlog Star is a multifunctional video editor for smartphones. With it, you can edit videos and create intros to them. The application has a lot of tools for video processing.
It is possible to use various effects, create slideshows, add music, transitions, filters, and much more. The utility allows you to combine several videos into one clip.
Sound control, slow down, acceleration, rewind, scaling, and trimming are supported. The application has a video compressor that can compress clips or convert them to audio. If necessary, you can add various captions, stickers, and drawings to the video.
There is a built-in voice recorder for voice recording via your smartphone microphone. Vlog Star can be used as an alternative to the pre-installed camera app. The utility allows you to shoot video, applying various effects in real-time.
It is possible to apply the music during shooting. With the application, you can shoot clips on the main or front camera. You can adjust the resolution and use the flash.
After saving the video will appear in the editor, where it can be processed for TikTok, YouTube, Instagram, and other social networks.
The utility is able to automatically adjust the video to square, wide-angle or vertical format. Dimming, brightening, and defocusing of the background are available. You can activate the music fade in and fade out.

You may also like: 11 Free Apps Like Spotify for Android & iOS
Intro Video Maker
Intro Video Maker is an application for creating intros in videos. You can use it to add a high-quality intro to any video to attract new subscribers on social networks.
The utility has a lot of free templates. They are sorted into categories for easy navigation. There are minimalist style templates, with different transitions, for holidays and social networks.
It is possible to create an intro with teaser effects. Each category contains several templates for any occasion, such as birthdays, weddings, or New Year's Eve. If you wish, you can preview them before adding them to your video.
The app includes an extensive set of video processing tools. You can use it to slow down or to speed up the playback. You can add photos from the gallery as separate fragments. Each picture can be pre-cropped, displayed, or rotated.
The utility supports the same filters as the editor in the Instagram mobile app. This program has a huge catalog of sound effects and melodies that you can add to the intro.
The editor allows you to superimpose one or more texts with different designs on the video. There are many fonts and colors available for free. You can use them to create original and animated captions.
Movavi Clips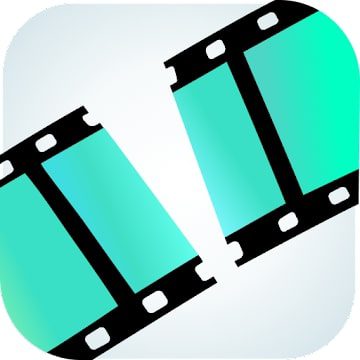 Movavi is a popular video editing application. Using this utility you can trim, insert and delete fragments, add music, stickers, and text.
The application lets you process a video or create a clip from photos and pictures. It works with content you've already captured and saved in your phone memory.
You can upload many videos or photos at the same time, making it easy to compile them.
The utility allows you to crop and flip frames, add pictures, logos, stickers, and text, apply filters, and much more. You can adjust the brightness and saturation of your video. The application allows you to add music on top of the video.
You can use your own audio or download it from the built-in media library. All tracks are sorted into thematic categories, including adventure, romance, relaxation, and so on.
There is an option to add voiceover using the recorder, and manually adjust the volume of the recording. For videos created in the application, there are no time or size limitations. They can be initially mounted in vertical or horizontal format.
After processing, the utility lets you preview the clip. You can then save it to your device or instantly upload it to Instagram and other social networks. To remove the watermark and get access to extra functionality, you need to buy a subscription.

Scoompa Video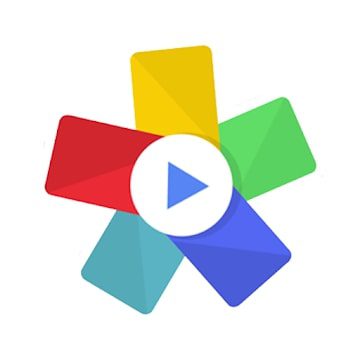 Scoompa Video is an application for creating slide shows from photos and pictures. The utility allows you to process images by adding music, effects, filters, and more.
You can create a video using photos that are stored in your phone's memory and published on Instagram or Facebook.
The utility is able to detect all the selfies available on your mobile device, making editing videos for social media as easy as possible. The application has a catalog of free images to create videos.
Many of them are dedicated to holidays and special events. It is possible to add new slides and change the time of their display. If necessary, you can go back to any edited video and make adjustments.
In this application, you can choose the resolution and style of appearance for each slide. You can attach stickers, stickers, animated and colored text to the pictures. Frames with an animated design are provided to decorate the clip.
Photo collages made with the utility can act as slides. This service allows you to superimpose music or voiceover recorded by a smartphone microphone on the video.
Created videos can be used as intros, greeting cards, or simply published on social networks. You can choose the quality of the video when saving it. Available in standard, HD, or compressed resolution. Note that in free mode videos are saved only with a watermark.

KineMaster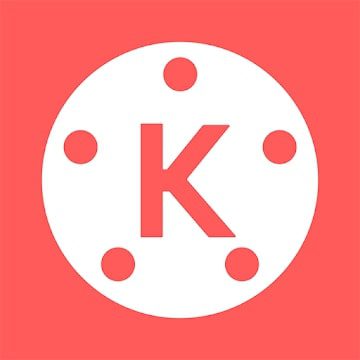 KineMaster is an application that is a multifunctional video editor. Users can select any available video format before starting to process the video.
In the built-in editor, the clip can be parsed frame by frame thanks to the panel located at the bottom of the display. Thus, it becomes much more convenient to edit.
It is possible to add different images and audio files, and you can superimpose them on any second of the video. Additionally, you can crop and rotate the clip image to any side. If necessary, you can record an extra fragment of video in real-time.
The same applies to the audio track. By default the application functionality is free, but the basic version has some limitations.
A watermark is left on the edited clips, and advertising content is periodically shown while the app is running. Additionally, users of the free version do not have access to all of the editor's features.
To remove the restrictions, you will need to issue a paid subscription, the cost of which is $5 per month. Note that the developers have provided a test period of seven days. Yet, to activate it you will need to specify the data of a credit or debit card.

You may also like: 9 Best Earphone Volume Booster Software for PC, Android, iOS
Intro Maker
Intro Maker is an application for creating intros in your videos. You can use it to add an intro with a few taps before uploading your media content to social networks.
The application is a multifunctional video editor for bloggers. The utility is equipped with an extensive set of tools that make it easy to make an intro to any video.
The application has many filters and effects for changing color correction. All you have to do is upload a video from the gallery or capture it on your smartphone camera.
If necessary, you can do this without leaving the utility by opening the appropriate tab. You can use several effects simultaneously for certain time segments in clips.
You can add music or voiceover. Audio can be superimposed on the video, downloading from a smartphone or a built-in directory. Voice recording via a smartphone microphone is supported. The application allows you to use ready-made video screensavers to create an intro for free.
The utility has many templates on various topics that you can add to the beginning or end of the video. To do this, you need to open the catalog and click on the one you like. Downloading takes a few seconds.
Once downloaded to your smartphone, any template can be edited by adjusting its color correction, duration, music, and so on. It is possible to add your own text, and then save the finished clip.
With the Intro Maker app, you can quickly make videos for YouTube, Instagram, Facebook, and other social networks. But keep in mind that many templates and filters are available after purchasing a subscription. Besides, in free mode videos are saved with a watermark.