If you are fond of cryptocurrency, we have found an excellent tool for you – BitTab. So, let's have read more about its features!
BitTab is a top-grade cryptocurrency widget that allows users to keep track of the real-time values and prices of numerous cryptocurrencies from various worldwide exchanges.
For all the traders out there we recommend also using price alert apps.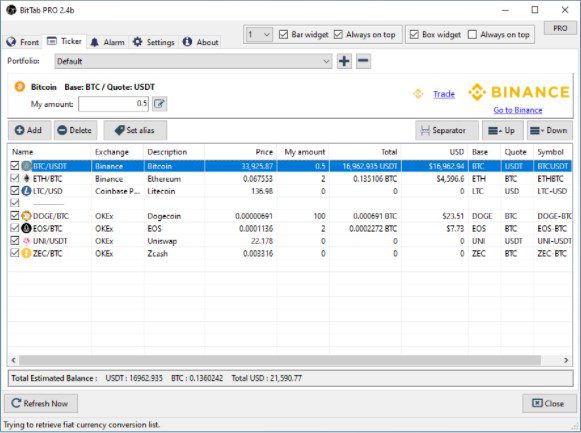 First of all, we have to mention that BitTab is a stable and reliable program. Plus, it is pretty lightweight, so you will not have to waste too much time on the installation process!
One of the best parts there – the program supports more than 60 famous exchanges. Moreover, it provides 5000 kinds of coins and tokens. In this program, you will also find built-in calculators and converters. No doubt, this is a great advantage!
There is nothing complicated in this program, as it offers a very convenient interface. So, the only thing you need to do – choose a necessary coin and the specific exchange pair. After that, add the coin to the list, and then the program will show you all the data in real-time.
By the way, the program allows you to customize the interface – for example, you can also adjust colors and layouts the way you want. You can also set the ticker on the top or bottom of the computer's screen.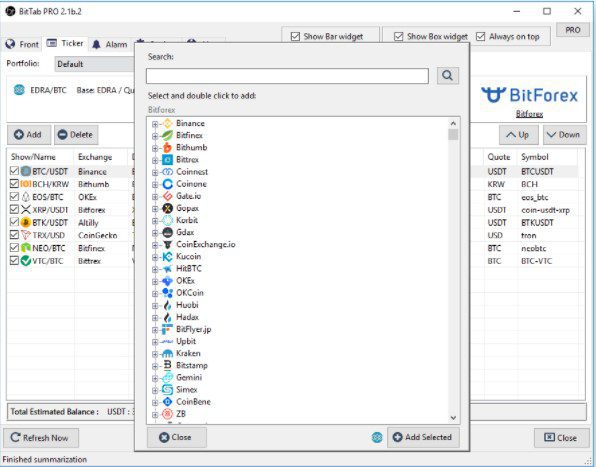 The next useful feature that many users will certainly like – BitTab allows you to enable a notification function. So, when the price of a certain coin changes or remains equal to predefined thresholds, you will receive all the notifications.
Moreover, you can even customize reloading intervals in 10 seconds.
As a whole, the majority of users like this program, as we have not found any negative feedback.
To take better control of your expenses you can also check receipt capture apps.
All in all, if you want to often keep in touch will all events in the crypto exchange world, BitTab is a must-have tool for you! We have not found any disadvantages of this widget, so we can surely say you will like it!