Judging by the number of games in the monster catching genre, we can conclude how popular they are. Thanks to their addictive gameplay they have really earned the attention of millions of players around the world. The process of collecting monsters around the game world is really exciting.
Moreover, all the games also come with other unique features that make you hang in the game for long hours. If you are a fan of this genre, have already played enough of Pikachu and Pokemon Go, and want to try something new, then play these best monster catching games in 2023 for Android & iOS.
For all of those who love this game genre, we also recommend trying these best creature collecting games.
Battle Camp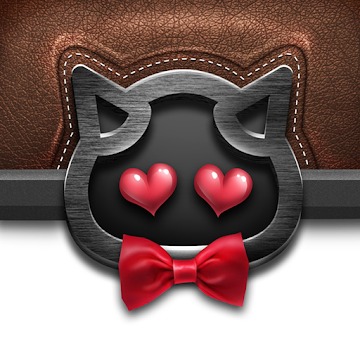 Battle Camp is an app for fighting and catching monsters. Do you like epic games with fantasy elements? Then play an exciting battle game.
Defeat enemies, buy weapons, have battles with other players, and devise strategies. There is a scoreboard with the players who won the battle, becoming the first among all.
Play the game with a large group. If there are not enough players, find them during the battles. In the app, you can chat with different people from any country. Chat and enjoy making new friends as well.
Create a profile for yourself and customize it in the most colorful way possible. Put a photo, and choose the best skin for your character. Talk to the experts who will help you figure out the difficulties with controls and other usage issues.
Battle Camp has a great arsenal of features. Walk around and explore worlds. Get into challenges and earn rewards for doing so.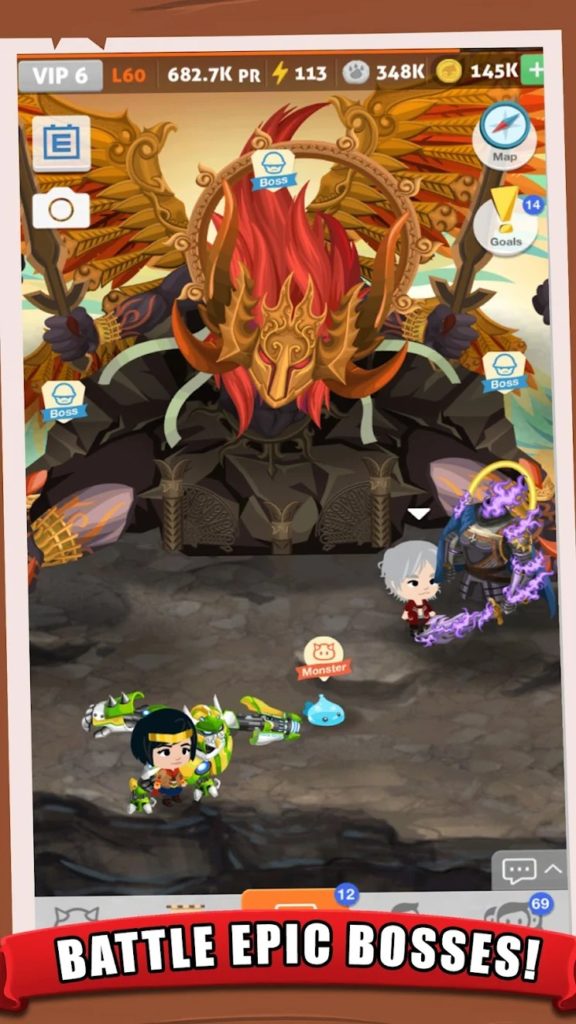 Recommend Battle Camp to everyone you know and create unforgettable battles. This is one of the best monster games of its competitors!


You may also like: 7 Best Horror RPG Puzzle Games for PC, Android, iOS
Drakomon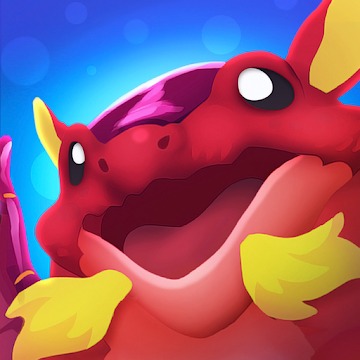 Drakomon is a game with monster battles where you can also catch them. Are you a fan of such arcades? If yes, then try to play this one as well, you won't be disappointed.
Stage large-scale battles. Study different kinds of dragons, and take care of them. Dragons will be your best assistants, which will help in winning. Improve them and get great benefits.
To play a great game, invite your friends. Each time take part in preparations for duels. The app has a colorful and exciting 3D world. Don't miss this chance to see all the graphic beauty! Gather a gang of like-minded friends and negotiate a takeover.
Develop a plan of action and launch an attack. What's more, as the game progresses, new heroes will be unlocked. Collect all the little dinosaurs. Show off your collection afterward. Pick up costumes and accessories for the cute characters.
Show yourself among all in the best way possible. Show off all the attack tactics. This game is a perfect alternative to various other similar simulation games.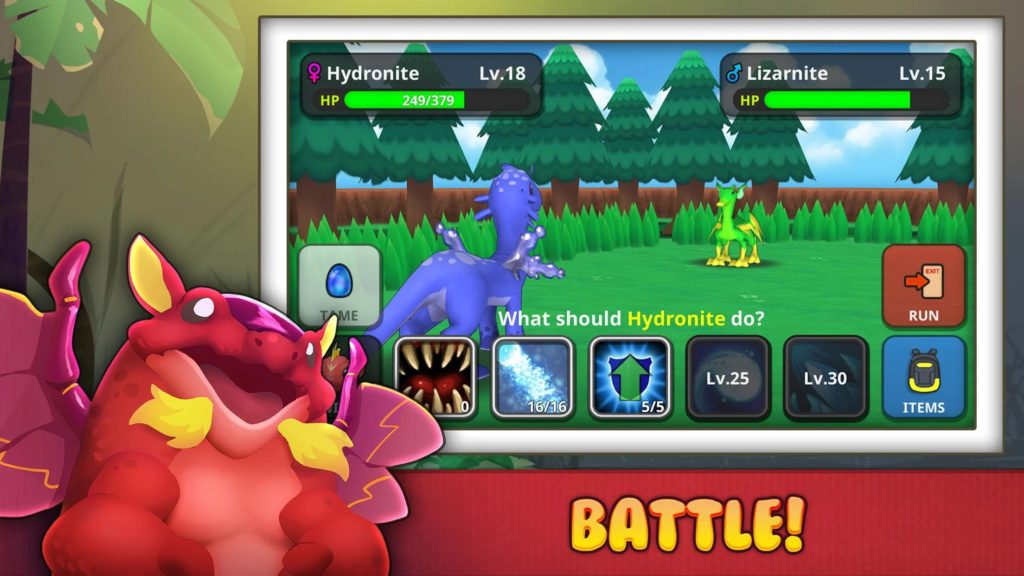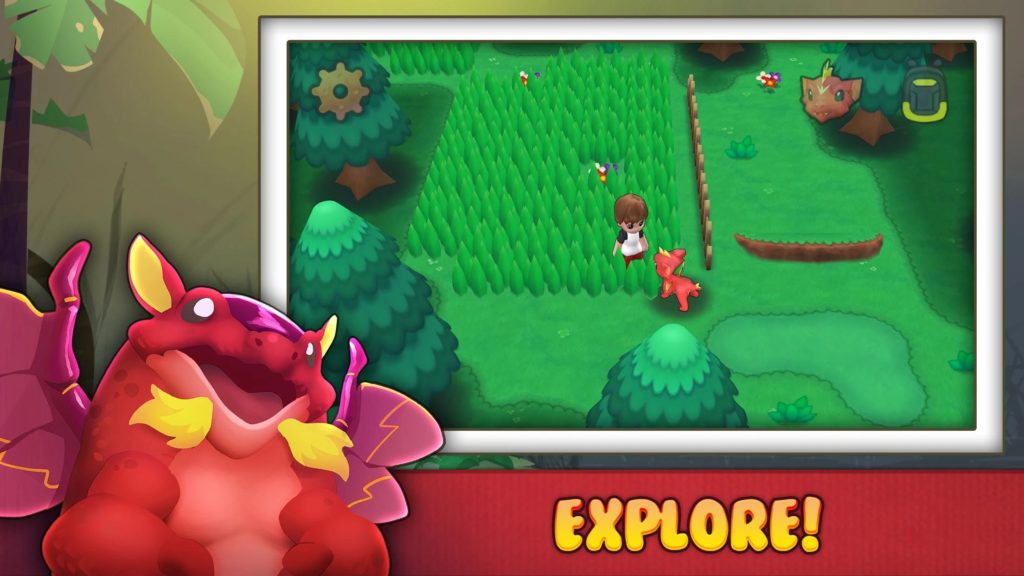 Go through as many fights as possible. Read user ratings on Drakomon. Get a frantic energy boost through the walkthrough!

Bulu Monster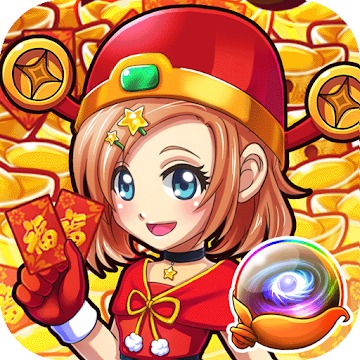 Bulu Monster is a program for battles with virtual creatures. The app will please your desire to play a large-scale game.
As you go through the battles, you should make them with monsters and further train one of them. This is a role-playing game.
What's more, the features have expanded and you can now go through rounds with your friends. You will also be able to invite other users of the app to the battle. Get the most out of the game!
While the game is much more convenient, you will be able to enter the program without being connected to the network. Bulu Monster got optimized control. You can not click on the joystick, but only tilt your phone from side to side and thus will be carried out by the characters.
The app has a store with virtual purchases, there you can read the users' scores for the program. Besides, the developers did a good job on the design of the characters. You will be able to change their body, color, and more.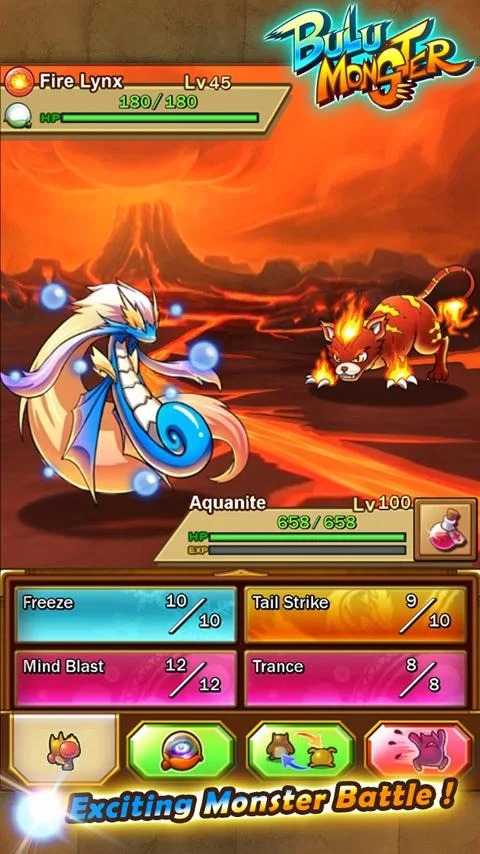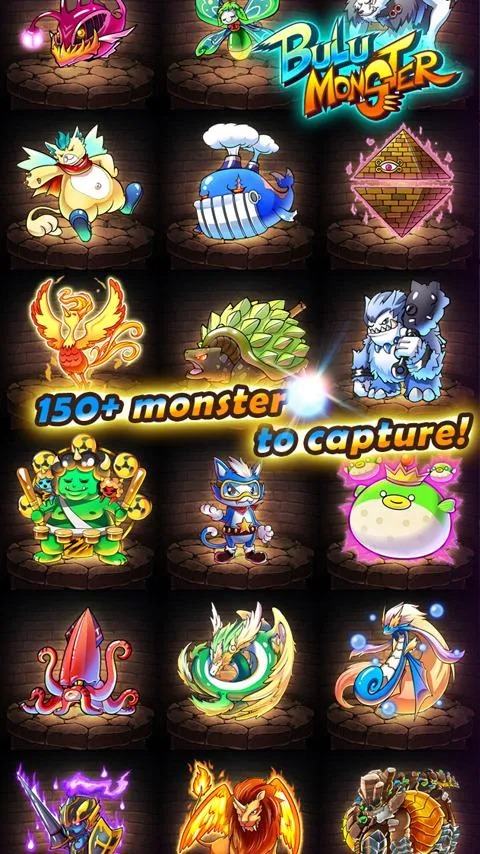 Colorful characters will attract the attention of all players! Go through a lot of maps with different worlds. Collect a group of heroes of different types. This game will cause you bright emotions!


Monster Catch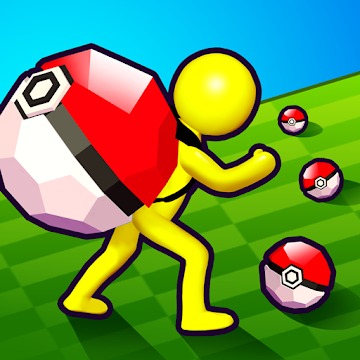 Monster Catch is an app that is a game of monsters. You will need to accumulate characters and collect special balls.
The game requires your attention and speed. It is necessary to collect the largest number of monsters in a small amount of time. Take the balls away from your opponents, pick them up first and win!
Besides, the game includes many different monsters. Upgrade them and raise levels. The main thing is not to stand in one place, and advance in passing. Catch as many opponents as possible.
It is worth noting that there will be no victory if the caught creatures are not enough. Monster Catch has collected a lot of interesting features. The program has excellent graphics with a bright palette of colors.
This app has a user-friendly interface. Controls do not require much training. Be always attentive and do not make a mistake in the coloring of the balls, otherwise, the level will not be passed.
Also, pay attention to the fact that you have to collect those monsters that have large in size. The game requires practice. It teaches you to quickly react to objects and analyze them.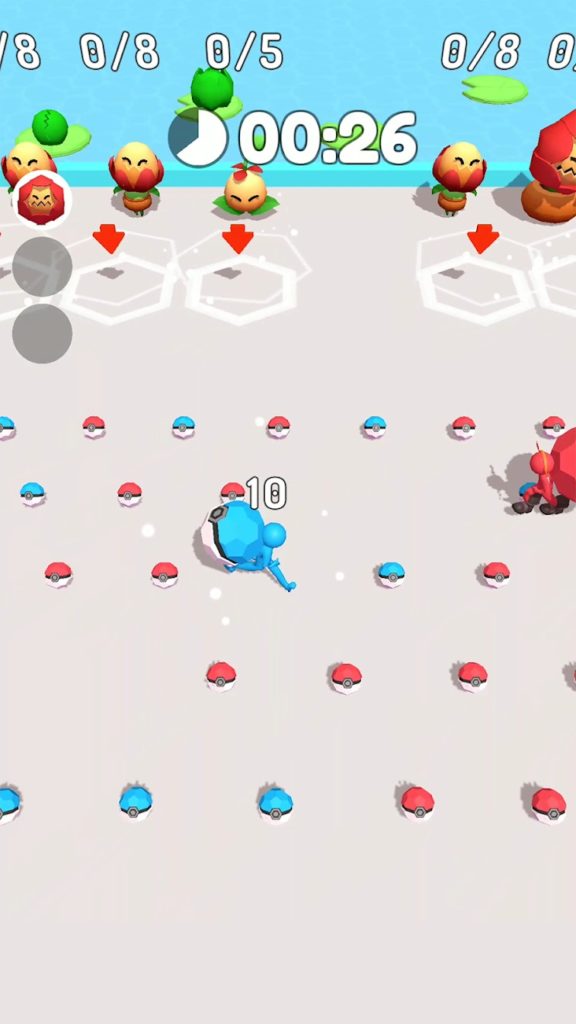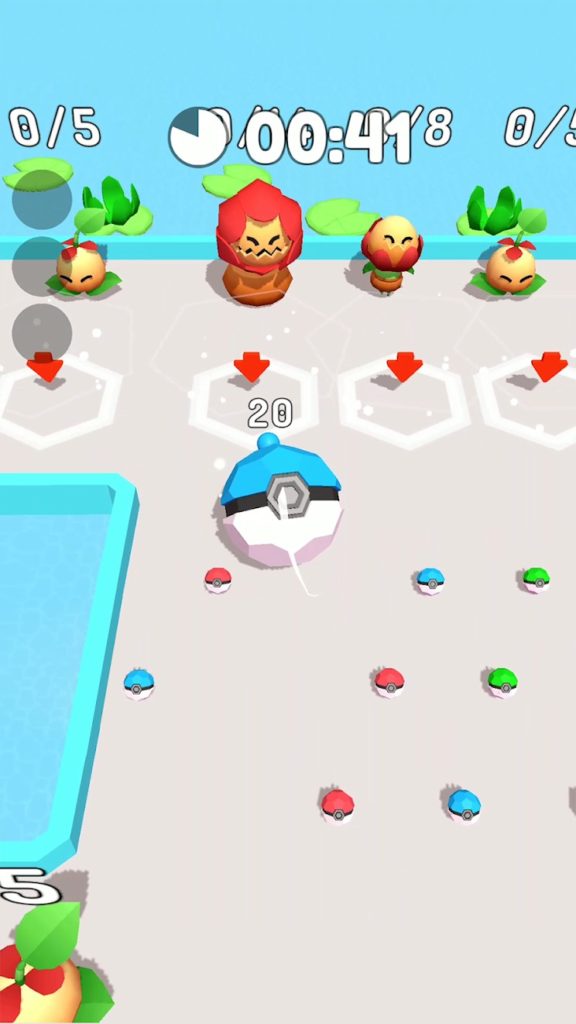 You can relax after a hard day. Come to this wonderful game and feel relaxation and energy at the same time because you need to use your brain to plan your attacks.

Monster Trips Chaos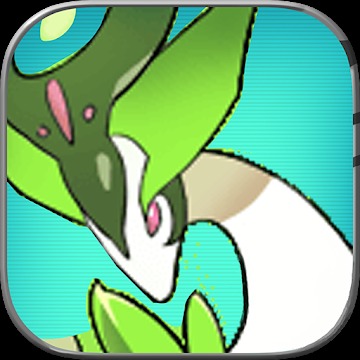 Monster Trips Chaos is a game for passing entertaining levels with the presence of unearthly creatures.
Here you will need to develop strategies to capture a team of monsters. Such creatures will be your opponents. Pick up the balls in the puzzles and win.
The program is optimized for big company games. Invite your friends to a round and have unforgettable battles! You will also be able to lord over all the monsters in the game. Visit different worlds and show your power.
Besides, it's worth noting that monsters have different powers. Each creature is endowed with different skills. Monsters can be improved to further get certain bonuses. Rewards in the app can be exchanged for bargains.
Moreover, study each character to understand how to act with them in the game. By the way, you can swap creatures with your friends and play alternately. The more monsters you improve, the higher your level will be.
Monster Trips Chaos includes many other features. Pay attention to the elegant design of the game. Every detail is clearly traced, everything attracts the eye.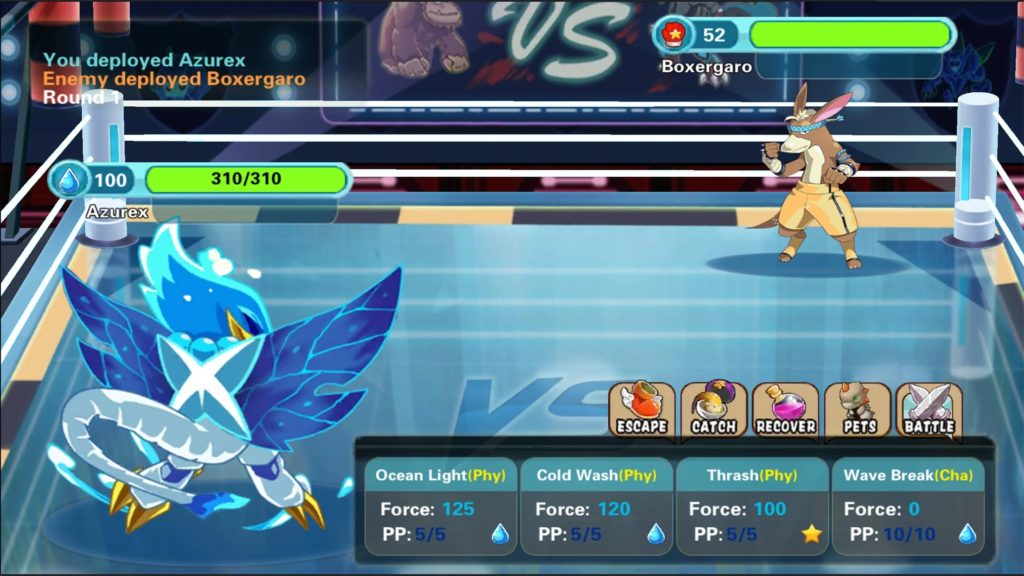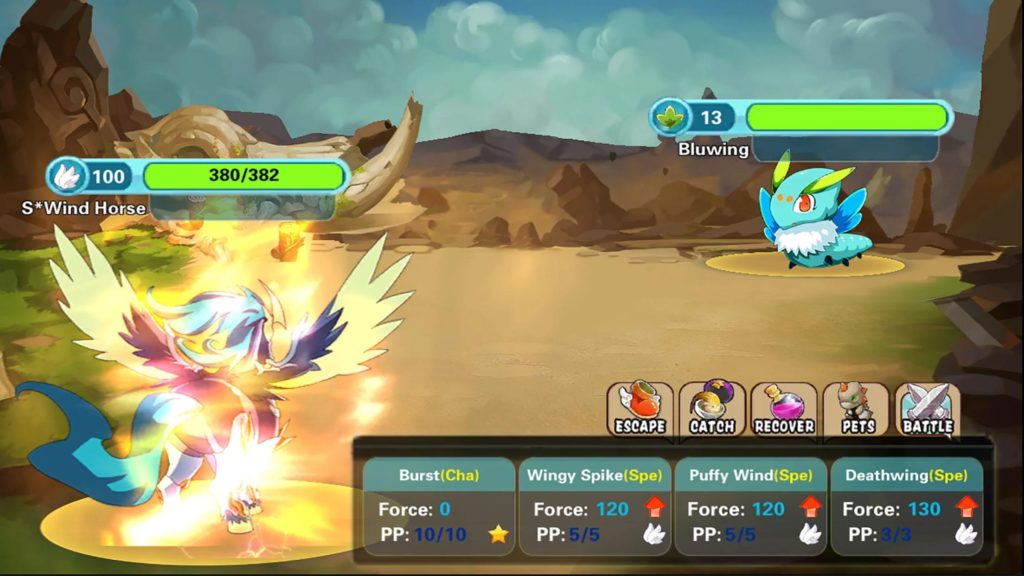 The app has quests to complete to collect more prizes. Strive to reach the heights in Monster Trips Chaos. Enjoy the walkthrough and discover interesting things to do.

Monsters Master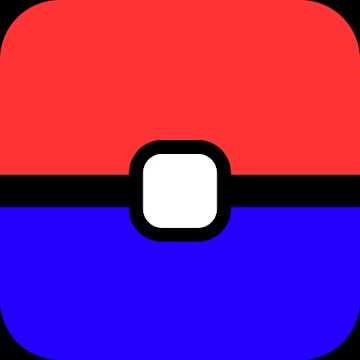 Monsters Master is a program that includes an interactive walkthrough of monster games. Gather a large company and play all together as a team.
To play, select your monsters and start figuring out a strategy to take on your foes. Go through the rounds with gusto and gain more power.
Moreover, test your skills more often and train to become the best in the game in the near future! You'll be able to collect a whole collection and improve it as much as possible.
Furthermore, Monsters Master has a lot of features. The app functions in real-time, so you can find like-minded people and hold powerful fights. Win and get prizes for it.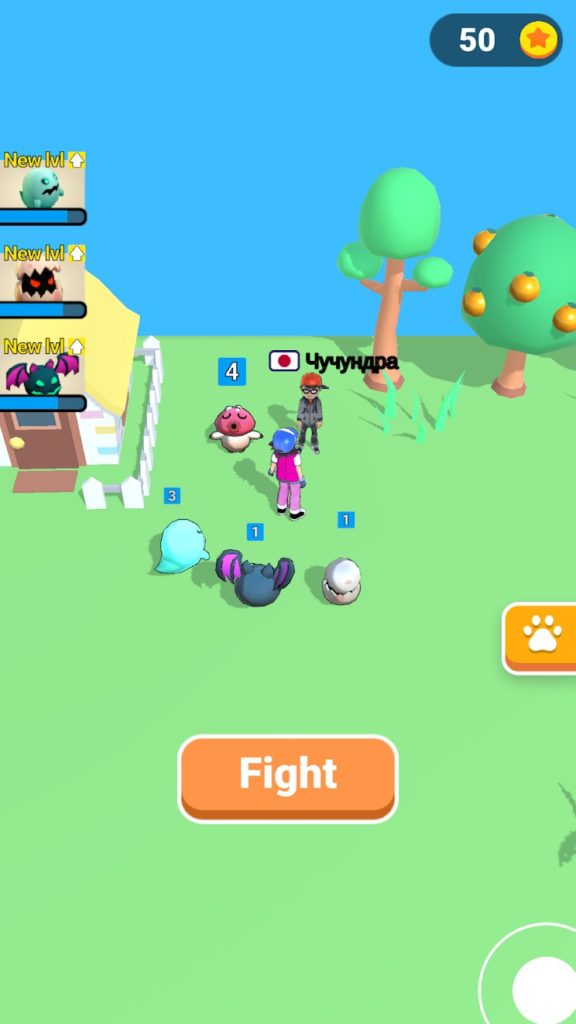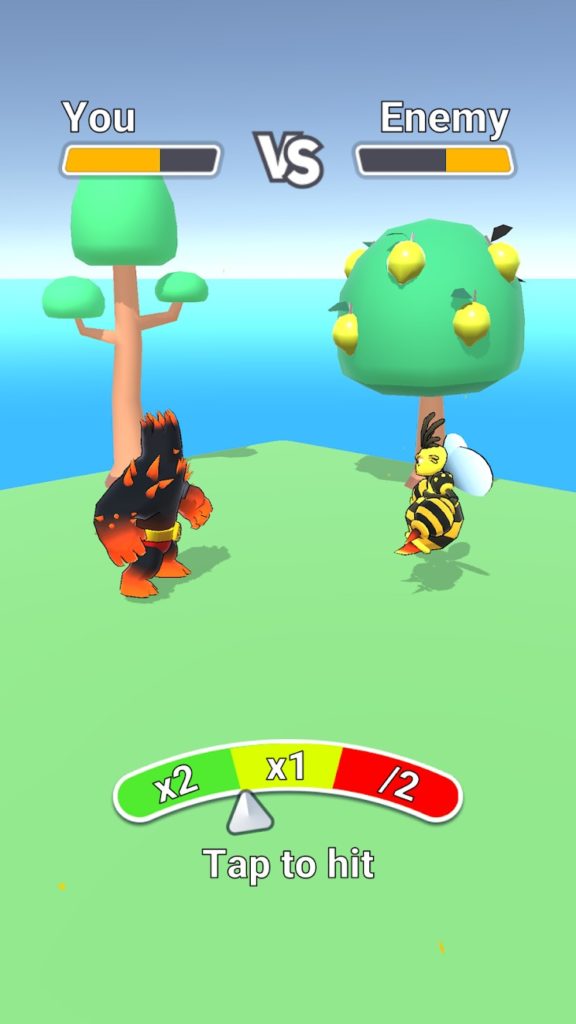 Each time you play this game, you will be able to practice and move to the next stage. Download Monsters Master and discover new interesting worlds with characters.

Monster Super League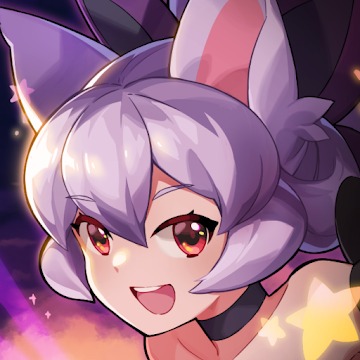 Monster Super League is a game of hero battles between several teams.
You are expected a lot of different monsters that will want to attack you. It is worth noting that the system is optimized for all devices.
In the program, you will find a lot of interesting chips for yourself. The app is a fantasy world with a large variety of locations. Get characters and start dominating the world.
Go around all the domains and find worthy opponents to attack. Don't forget that practice is required to pass levels quickly. Study the magic books.
Be sure to constantly try to learn something new. Unlock gifts and enjoy the whole unforgettable process of the game.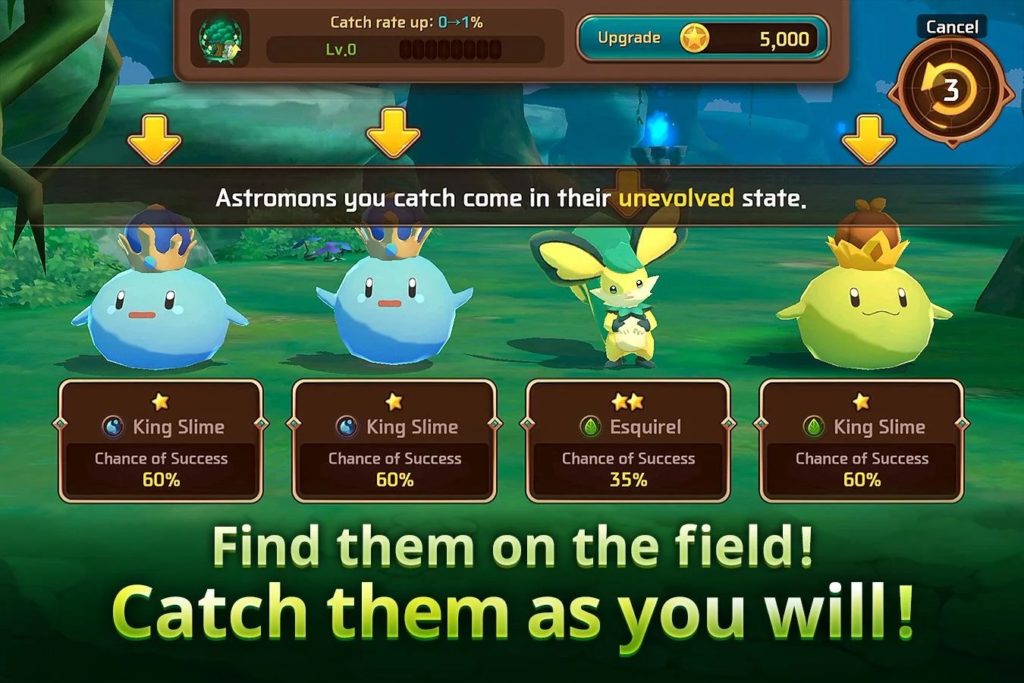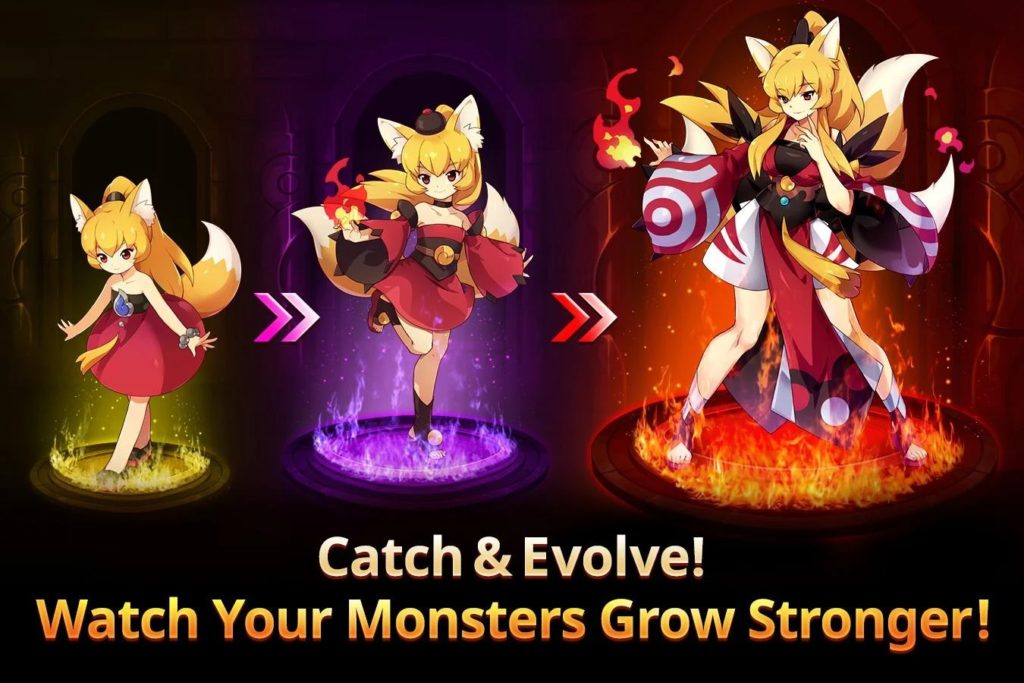 Try to fight big monsters while coming up with different tactics to capture them. Don't forget that you have to fight with a team according to your strength. Don't immediately switch to powerful monsters that will destroy you.


Final Hero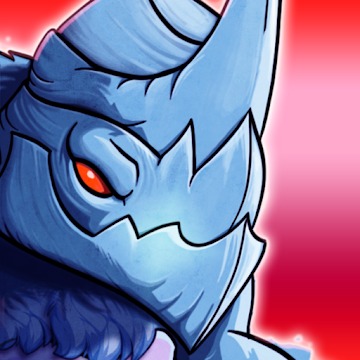 Final Hero is a game with massive creature battles. No matter what, you will be able to learn all the skills and fight giant monsters.
Besides, Final Hero is an app for learning many tactics to make battles successful. You'll be able to earn prizes after battles.
Make purchases in the program with virtual money and diamonds to buy something of the ammunition for your heroes. Before you go out to fight monster bosses, train well.
By the way, save everything valuable in the cloud app, so your data will not be lost anywhere. Feel the whole atmosphere of the game. Consider the colorful design of the battlefield and unusual monsters. Use special tactics in the game and win.
It is worth noting that you have to choose unearthly creatures by characteristics. See the strength of the monster, its skills, and much more. Make a fight with a worthy opponent! Give free rein to your energy and enjoy the battle.
Choose fire or water creatures, depending on the location of the battle. Control the game with your fingers. Recruit a really posh cast of people who will be ready to develop here and overcome all the obstacles on the way to victory.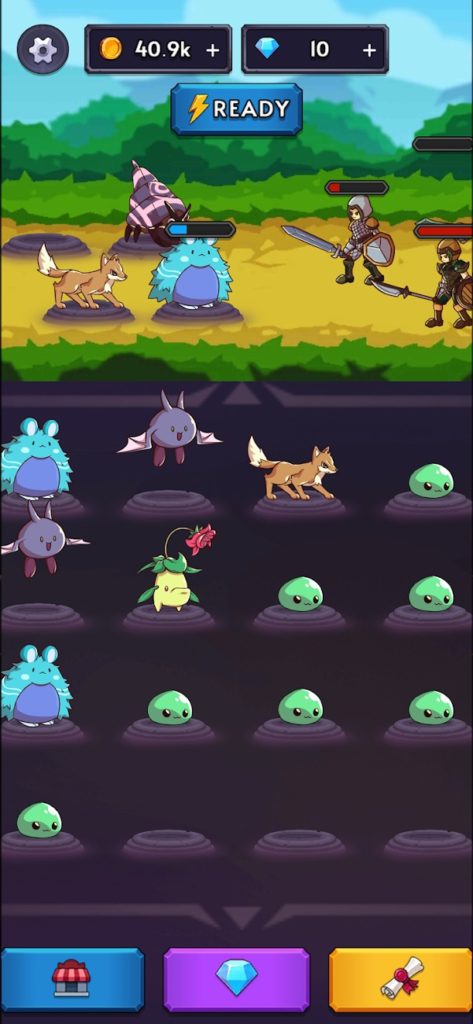 The Final Hero game exceeds its competitors in many ways. Install the app and invite everyone for a great time.

You may also like: 11 Best Games Like My Time at Portia for PC
Monster Warlord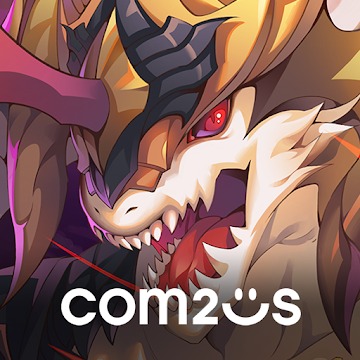 Monster Warlord is a wild creature game where you can fully immerse yourself in a virtual world, fighting different kinds of monsters.
Do you like this kind of arcade game? Then this game will certainly suit you. Collect monsters and create your own library with them.
Put there as many different creatures as possible. It is worth noting that each monster has its own characteristics. Selecting creatures for battle, pay special attention to this.
Moreover, you will be able to come up with your own unusual creatures, crossing several of the game. Try to pass more levels and raise your status. Play in different worlds and get cool prizes for it.
Gather a full cast of players for a comfortable game that understands tactics. You'll also be able to offer to play battle with other people in the app. Strive to be the first and get that glory!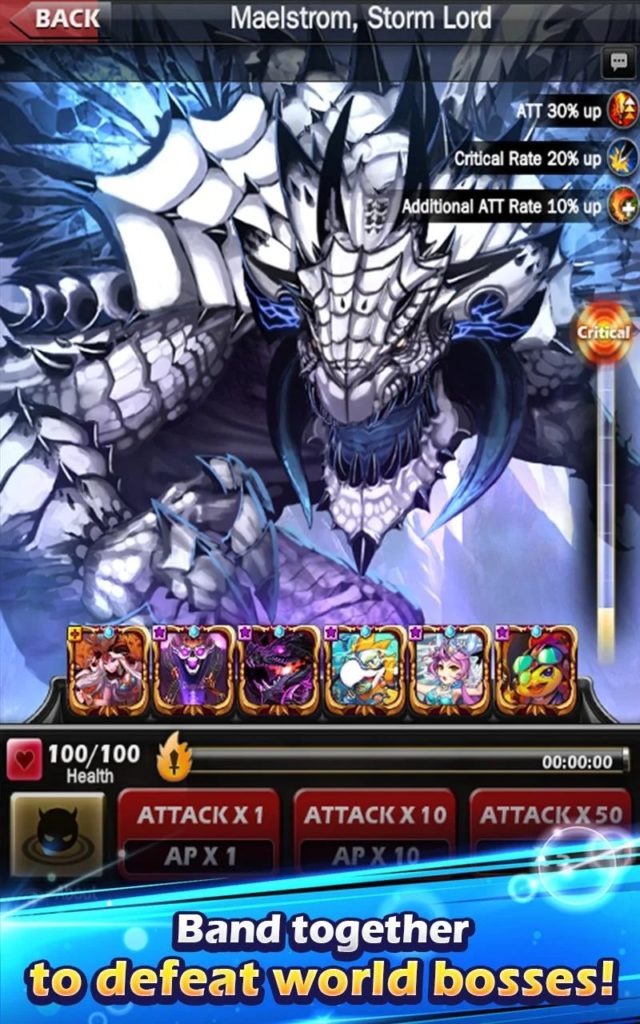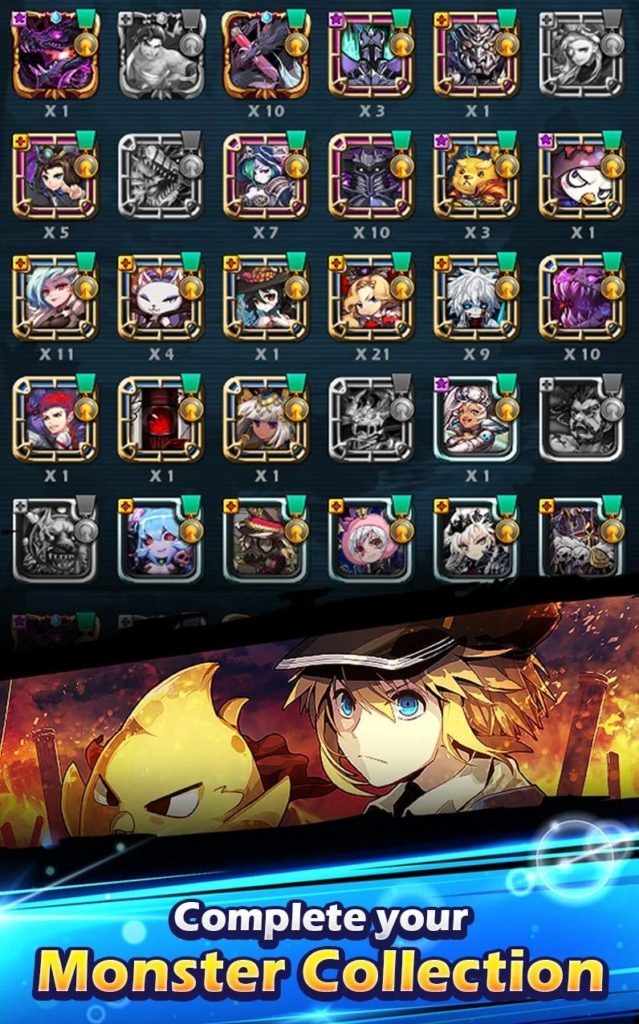 When you install Monster Warlord, the game will ask for access to your vault on your smartphone. The vault will contain all of your winnings and progress through the game. It is a great advantage that the app is translated into several languages.


Nexomon: Extinction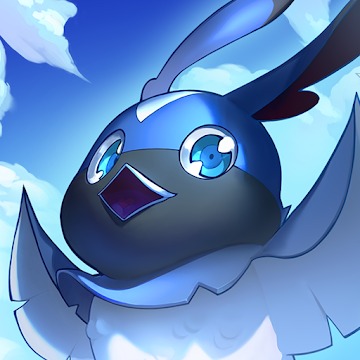 Nexomon is an app that has a colorful virtual world with many different types of monsters.
Such a wonderful game will allow you to immerse yourself in the whole atmosphere and play battles with creatures.
Besides, you will be able to make some creatures tame. Playing such a game, you will be able to establish relationships between categories of monsters' peaceful life.
To start the game, you need to choose the monster you will play as. Go on the road to success and get the best emotions! Earn bonuses.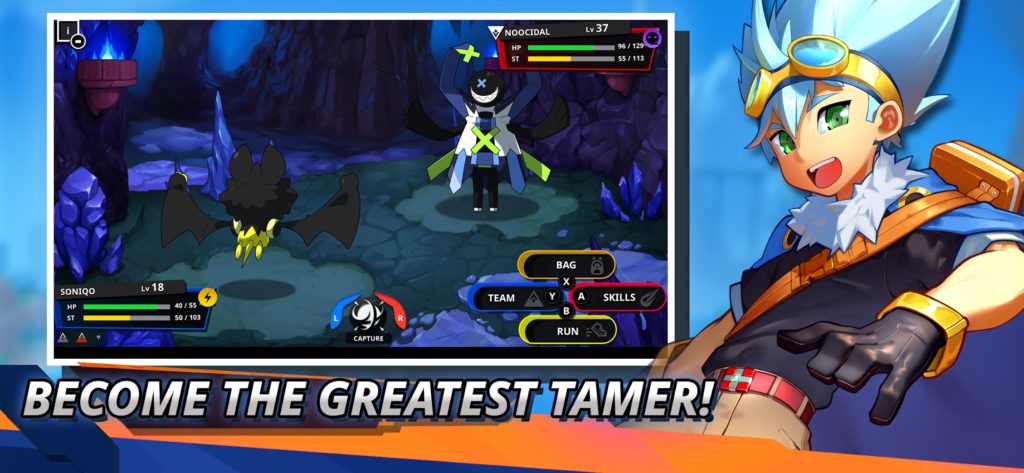 Moreover, a huge variety of different worlds with fascinating levels will open up. Achieve success while having fun with friends. The interface is nice and the graphics are crisp. Download Nexomon and experience new sensations!


Monster Legends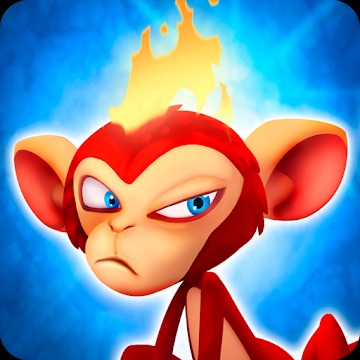 Monster Legends is a program with a large monster world. If you like team games, you will love this app. Fight creatures from different terrains.
You will be able to raise your ranking in the game by pumping your abilities. Start exploring monster life, look at city settlements, and build your own.
After building cities, you can assemble large teams and fight for glory. Come up with a plan of conquest. There is a huge variety of subspecies of creatures, choose any.
Be sure to analyze the monsters and see if they creature is suitable for your battle. Create your own monsters and give them a nice appearance. In this way, you will earn many wins and rewards.
Each time you train more and more, new, adventure-filled levels and locations will be unlocked. Take part actively and watch the results.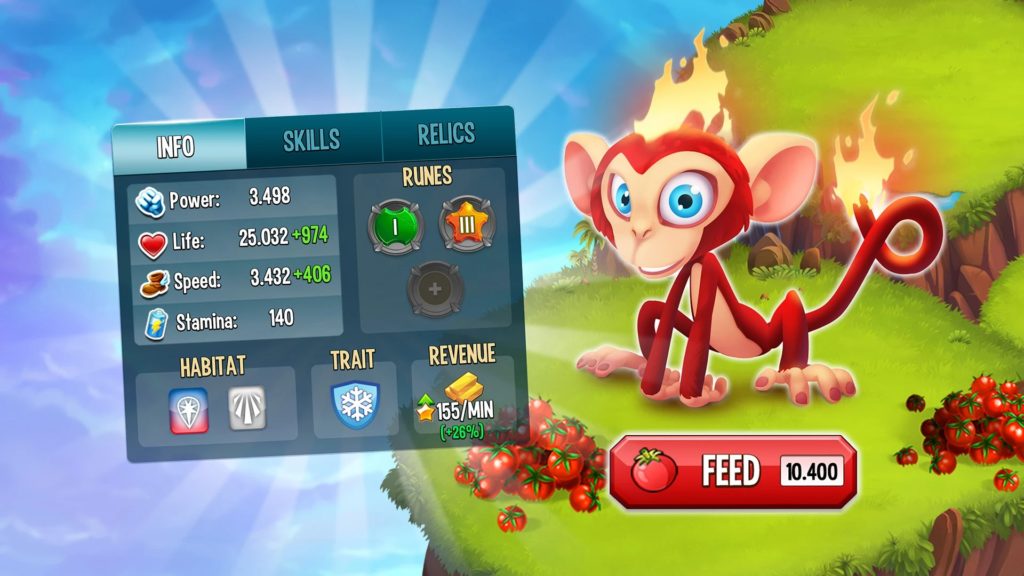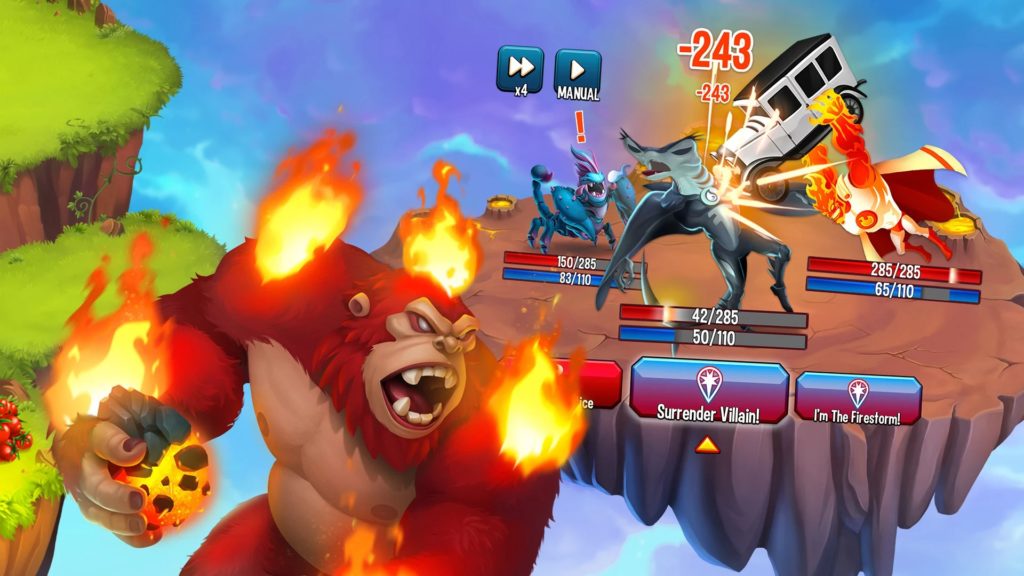 It is worth adding that, if desired, you can create a chat game with people, where you can send messages and advice during the game.


Monster Storm 2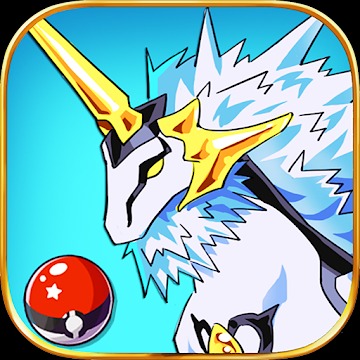 Monster Storm 2 is a program for battles with shaggy living creatures. This app will allow you to play a unique battle with monsters.
Here you will also be able to create your own monsters and experiment with their appearance. Moreover, for well-played rounds, you will receive diamonds.
Monster Storm 2 has a lot of interesting features. There are different types of games for all tastes. Play games with logic, and develop strategies to pass various traps in battles.
Moreover, agree to play a duel with a partner and try to attack him or her according to your clear plan. Play such a game with your acquaintances, show it to the people present at any celebration, and involve them in the whole thing.
Choose the right monsters for different difficulty levels. Complete unforgettable tasks, avoid traps, and reach the finish line! Also, as you progress through certain terrains, you'll go head-to-head against a boss. Don't let your team down and win!
Learn many skills and use them in the game. You'll be able to share your monsters with your players, and they'll share them with you.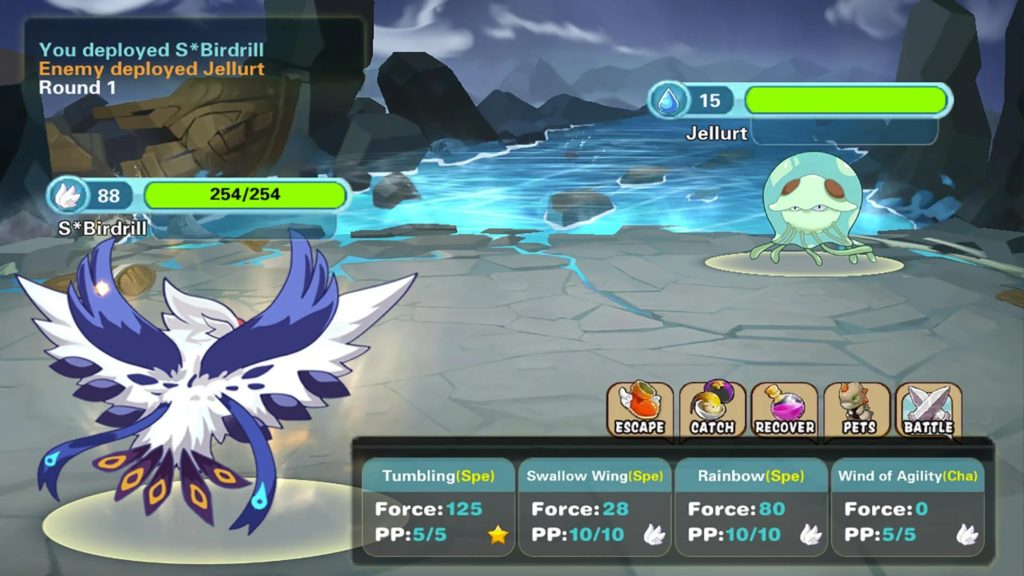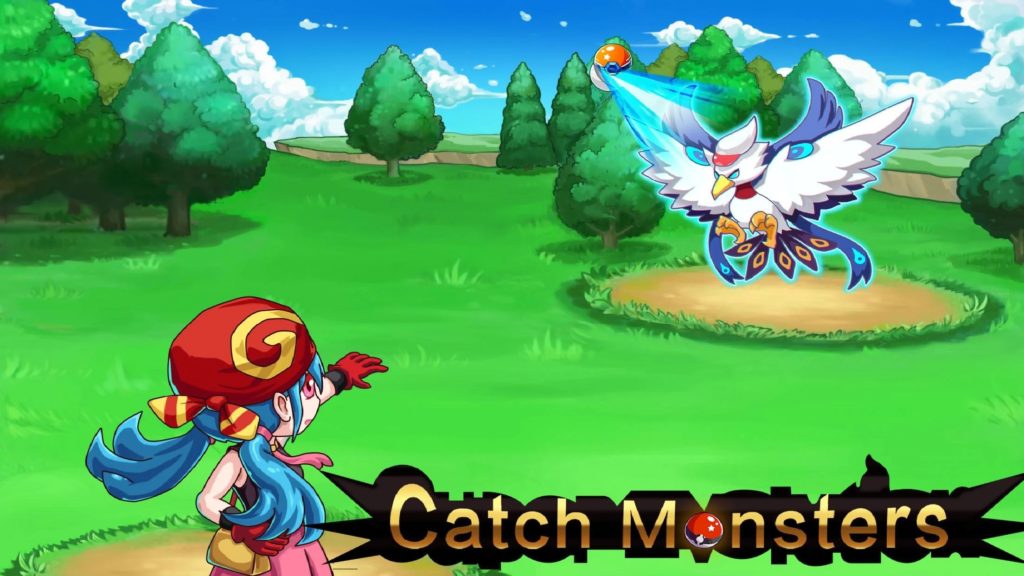 Besides, all the coupons and earned bonuses you can show your team. Go through the game and have a new experience.

Haypi Monster 3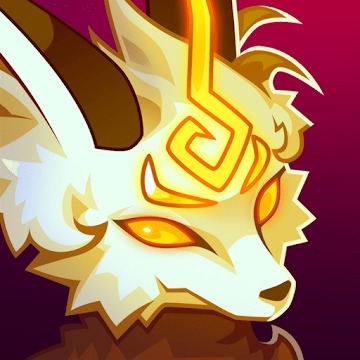 Haypi Monster 3 is a game with lots of monsters for impressive battles. If you are a fan of games with such unusual characters and impressive levels, then download Haypi Monster 3 faster.
The game has a lot of awesome features. You will see an immense world with a lot of bright colors. Here you will be able to fight with different monsters and test your real strength.
Overcome obstacles along the game and make your way through. Create a large group of monsters, with your friends playing for you, and lead the invasion of your enemies. Choose your favorite creatures and improve their characteristics.
What's more, you'll be awarded points for teaching various skills to monsters. Train the most monsters and take over the virtual world. Take big steps forward with ease and don't be afraid of difficulties!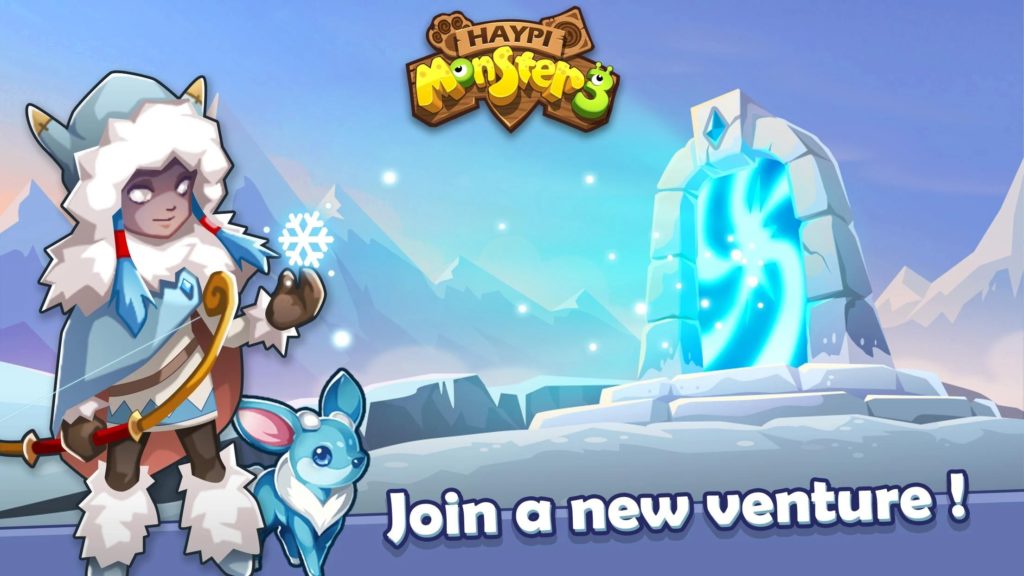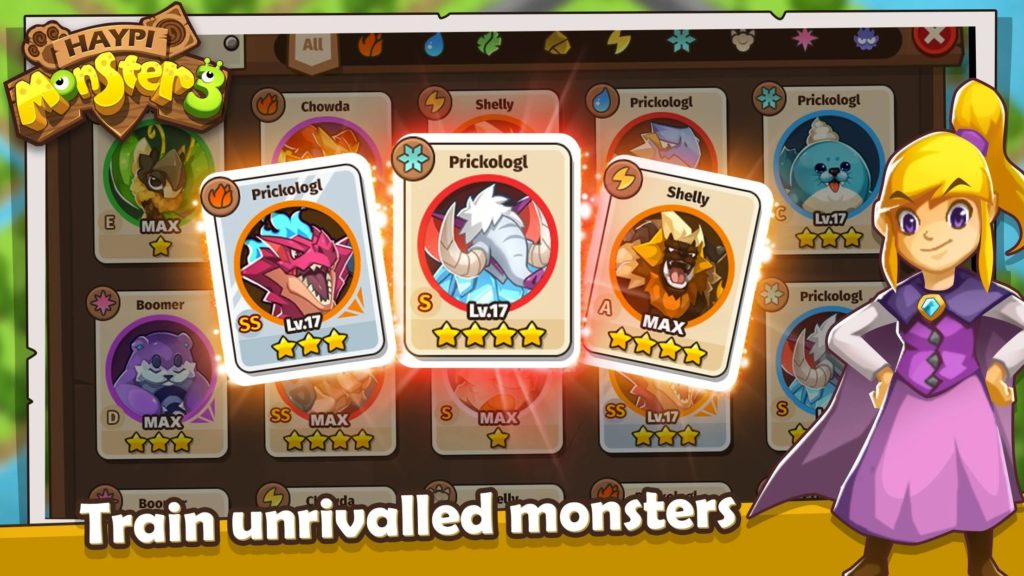 Travel through a different world and have unbelievable fun. Open ancient books with lots of riddles, and go through quests and other upcoming events. Haypi Monster 3 controls are simple enough, beginners will figure it out quickly.


Idle Monster Frontier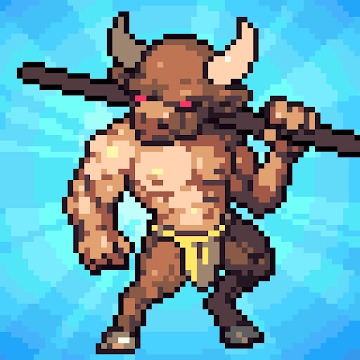 Idle Monster Frontier is a role-playing game with exciting battles together with monsters.
If you like fantasy games with quality realistic graphics, you should install this game on your smartphone. Try to gather a large collection of creatures. Fight with worthy opponents and get prizes.
You will be able to collect unearthly creatures in groups and go to battle with them. Over time, other monsters will become available and levels will increase. Remember that the more monsters you train, the more profitable you will be to play with other players.
By the way, you can play Idle Monster Frontier in airplane mode. Go for the victory, don't stop! Recommend the program to all your friends. Play together and don't get bored! Watch how quickly new rounds open up for you.
Boldly play and pump up your monster helpers. Watch the various magic items in the game, open coveted chests, and solve mysteries. Get your monsters working and strategize.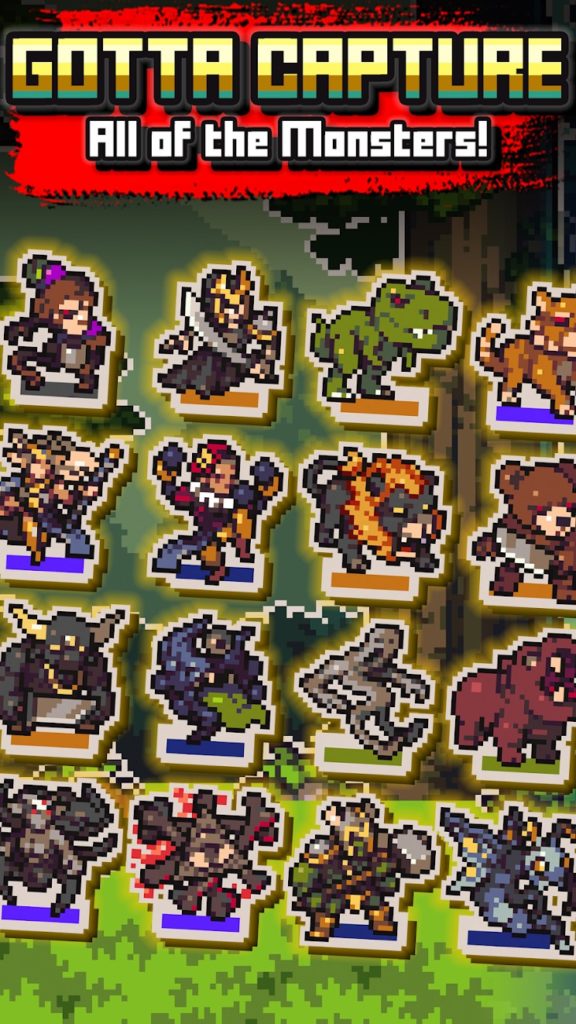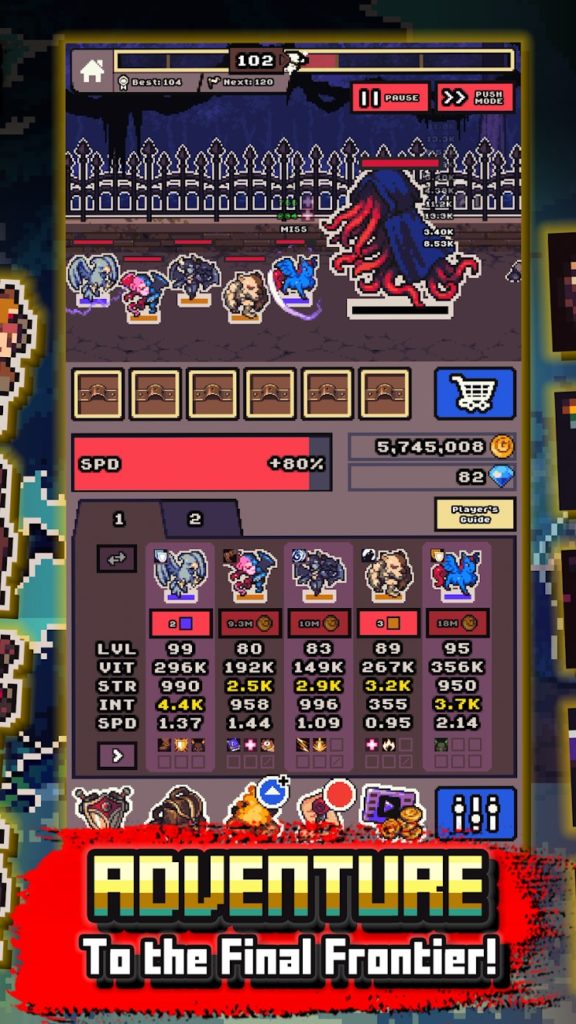 To become the lucky owner of more creatures, bring them donations. Moreover, make purchases of objects in the app and fill the area with them for further battle. Fight and move on to powerful opponents!


Monster Quest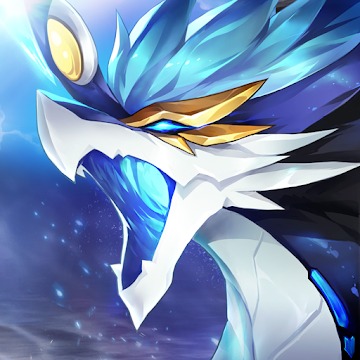 Monster Quest is an app in which you can stage battles with monster foes.
You will be able to fight in absolutely different worlds. The program has many colorful locations with fantastic landscapes.
Start the era of monsters. Make a takeover of the opponents together with like-minded people. Moreover, there are many monsters here that you will be able to choose on your own.
Improve your character and get more skills. Become a famous player in Monster Quest! It's worth noting that you should come up with plans to attack your enemies. Act together and then everything will work out perfectly.
You'll fight altogether while consulting with your team. Play on land, in water, and in different caves. The app functions in real-time.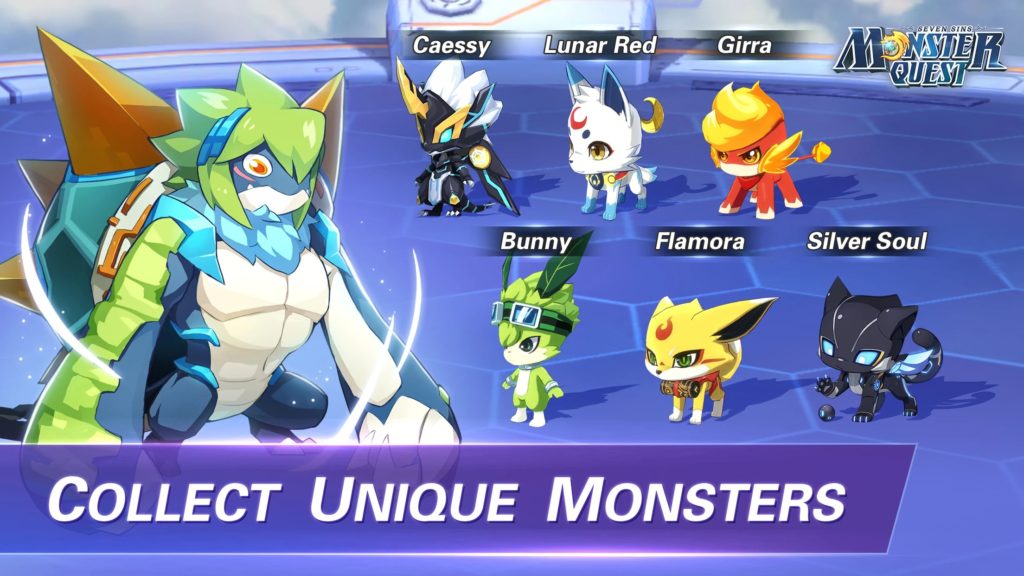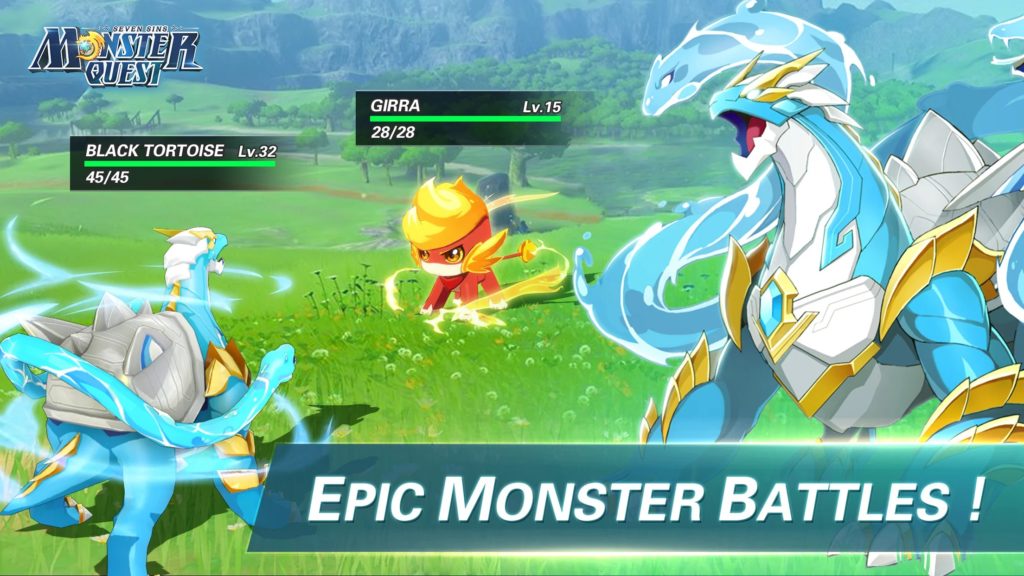 Monster Quest is equipped with good controls. Install the app and immerse yourself in a world of fictional heroes. Save the world from the villains!


Monster Clash 2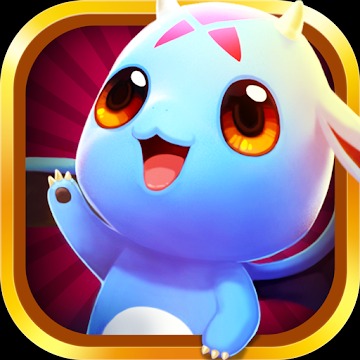 Monster Clash 2 is an app that presents games with monsters. You will need to collect animals, fight with enemies, and much more.
Do you like non-boring games? This is exactly the right game! Download it and recommend it to your friends. The gameplay is optimized for all devices.
Play such a great game with other users from different countries. Create a common group and communicate there as the game starts. Negotiate all actions and of course, wait to win.
The app includes many features. By buying pets, you can then improve them. There are various puzzles and riddles that you will have to guess. Everyone will find something to their liking here.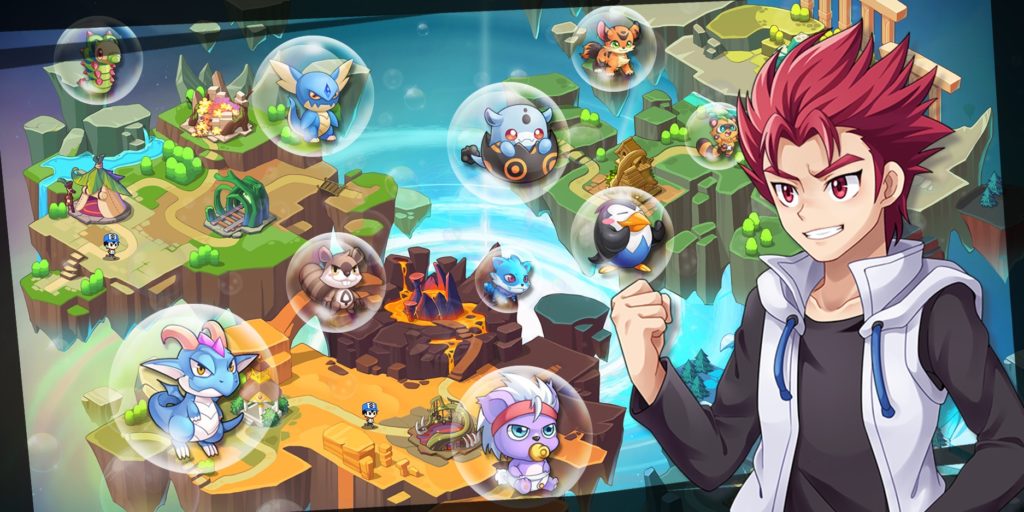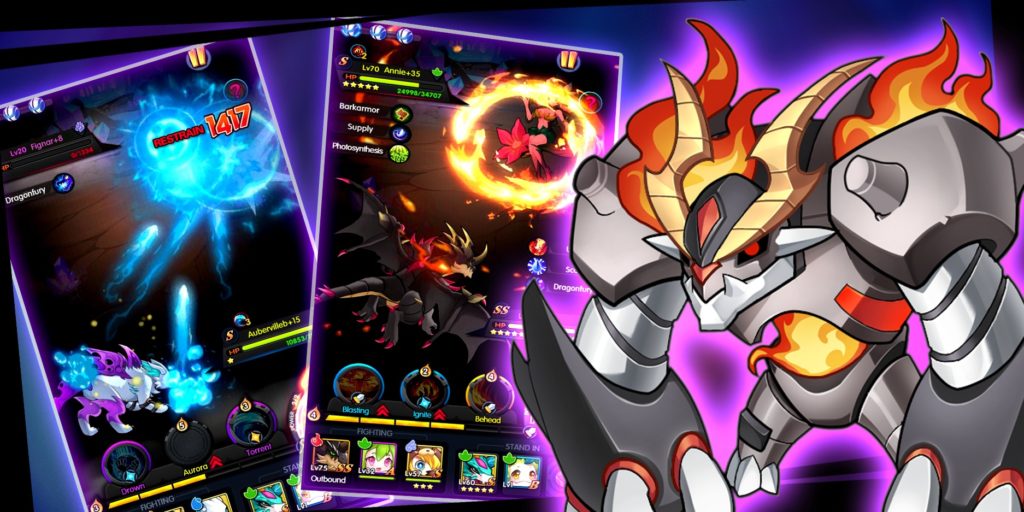 Monster Clash 2 works in real-time. The app is translated into several languages. The game really develops the mind and is suitable for everyone who wants to reflect on the course of the game.

You may also like: 11 Best Physics Sandbox Games for Android & iOS
Monster Buster: World Invasion
Monster Buster: World Invasion is a game that gives you the opportunity to feel realistic battles with monsters. Here you can create battles in a colorful world together with amazing creatures.
Watch closely and take to your collection of different monsters and rare species of creatures. Fight opponents who have come to the world with bad intentions.
Look for creatures that can show all their skills in a duel. Pick your monsters for battles carefully so that you reach the finals first! Besides, you'll be able to take pictures with your favorite monster and post them on social media.
Let your friends notice you and ask about such a great app. Make the meeting unforgettable by playing a game. Have fun all together! The whole app is presented in 3D and it looks just gorgeous.
Have you been looking for an app that can fill a boring evening or create a great atmosphere at any celebration? If you agree, it's worth installing. Gather your courage and attack the bosses.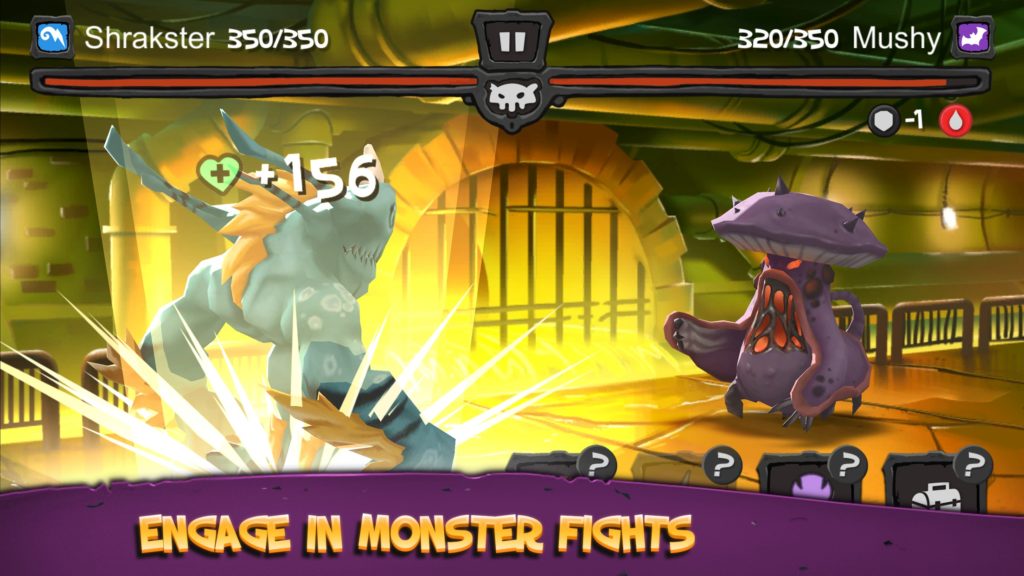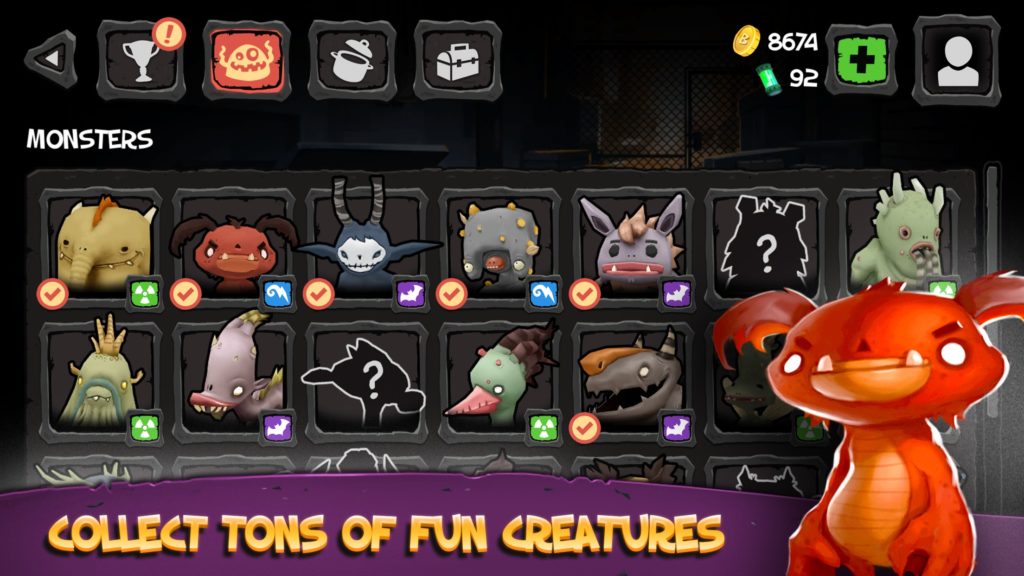 Challenge aliens from other universes to battle. Make the experience unforgettable! Monster Buster receives frequent updates. Enjoy a unique game and feel in another virtual world full of unexpected adventures.