Victoria 3 is a popular strategy wargame, which has won the attention of a huge number of players around the world.
The original version of the game is available on PC, but now mobile platforms are gaining the most popularity. That is why the developers of games for Android and iOS decided to create analogs that are not inferior to the well-known version.
Some of them even have a more interesting storyline and detailed graphics, which pleases avid players. Try one or more of these best games like Victoria 3 for Android & iOS and see for yourself.
For all avid computer gamers we recommend trying these best games like Wartales.
European War 7: Medieval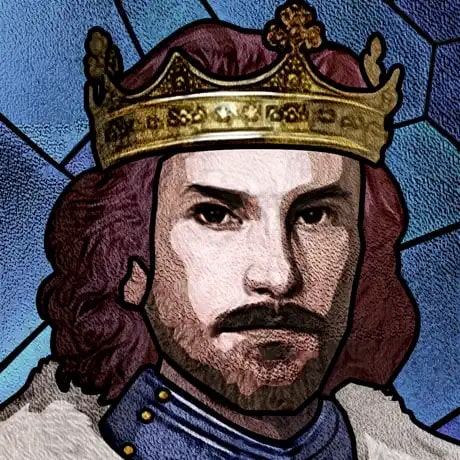 The game European War 7 will make your cell phone or tablet a magical portal, and you will become the invincible warrior.
The app allows you to plunge headlong into the medieval world, where valor and honor are not empty words.
You must win a glorious battle, surpass your enemies, and build a new city on the ruins. The new empire will not be equal in strength and power.
War game allows you to distract yourself from routine and find yourself in a new, uncharted world. The Roman Empire is experiencing hard times. The barbarians are actively using and increasing their attacks to destroy the state.
You have to resist cunning and ruthless enemies. This war has become a really protracted one, and the outcome is entirely up to you. Take part in massive battles and leave your mark on the history of the Middle Ages.
The game is divided into 14 chapters. You will be able to visit each of the 150 countries. European War 7 is based on real events: Crusades, Centuries War, and Viking Attacks.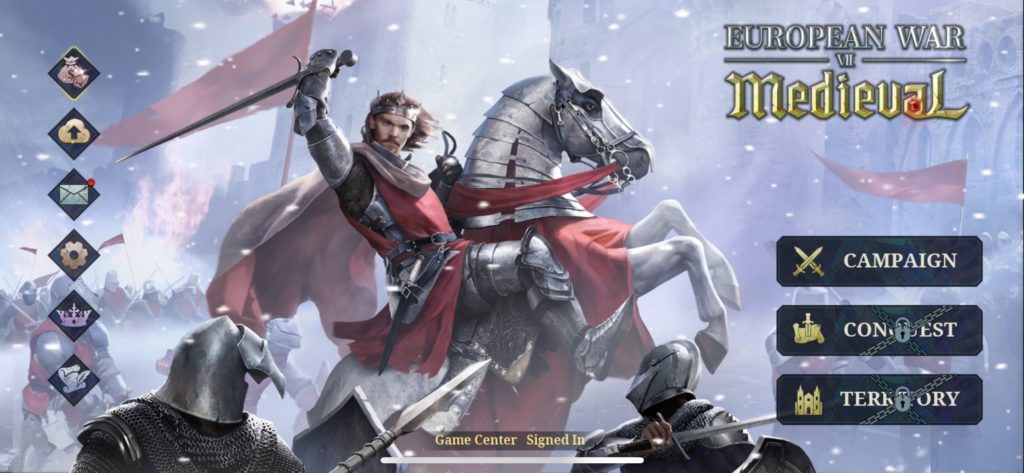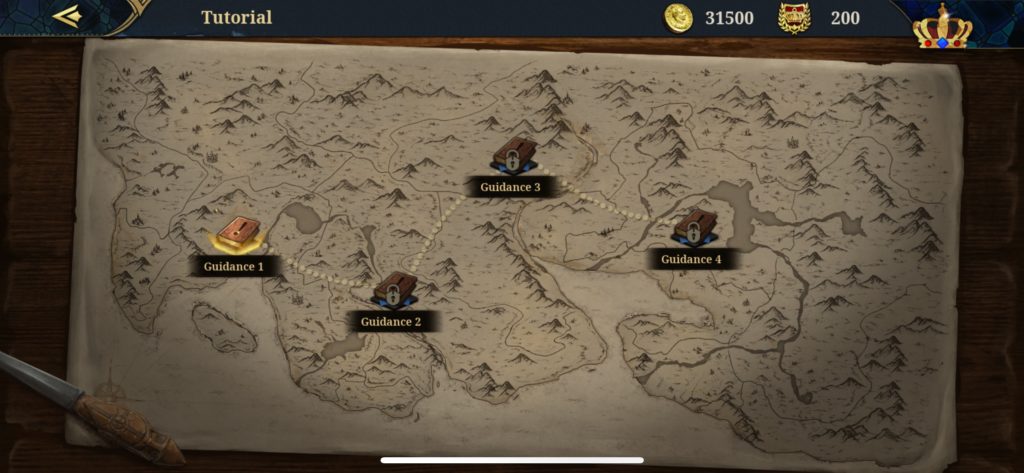 But this time it is more predictable: you and your army are capable of changing the course of events at any moment. Fight, build cities, and bring glory to your people. Great graphics and sound effects make the game more intense.


You may also like: 9 Best Games Like Farthest Frontier To Play On Mobile
Grand War: Rome Strategy Games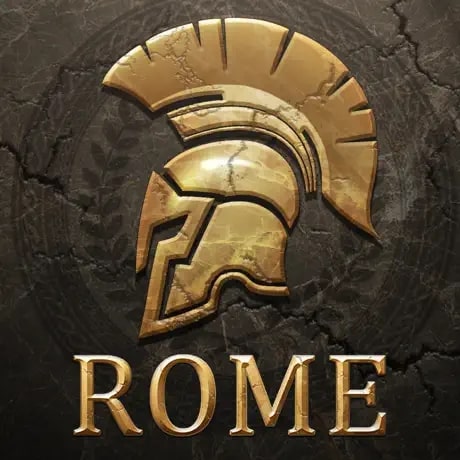 Have you always wanted to see the glorious army of the Roman Empire perform? Or is your goal to show off your extraordinary military skills? Welcome to a new world with Grand War: Roman Strategies mobile app.
Fight hand in hand with the great Caesar, enjoy the victories with Hannibal, and travel the world in search of incredible treasures.
Create your own historical picture: use all your skills and knowledge for the benefit of the Roman people.
Increase your knowledge of military prowess to achieve better results. One warlord is good, but several are even better. Combine the abilities of your heroes for the largest effect.
Defend the borders of your nation, expand your lands and develop the culture and customs of your people. Only you decide which path to take today.
A huge number of all kinds of military units are available to you: infantry, archers, cavalry, and navy. As you gain experience in battles, you become a more knowledgeable commander-in-chief. Use the opportunities given to you wisely to become a legendary commander.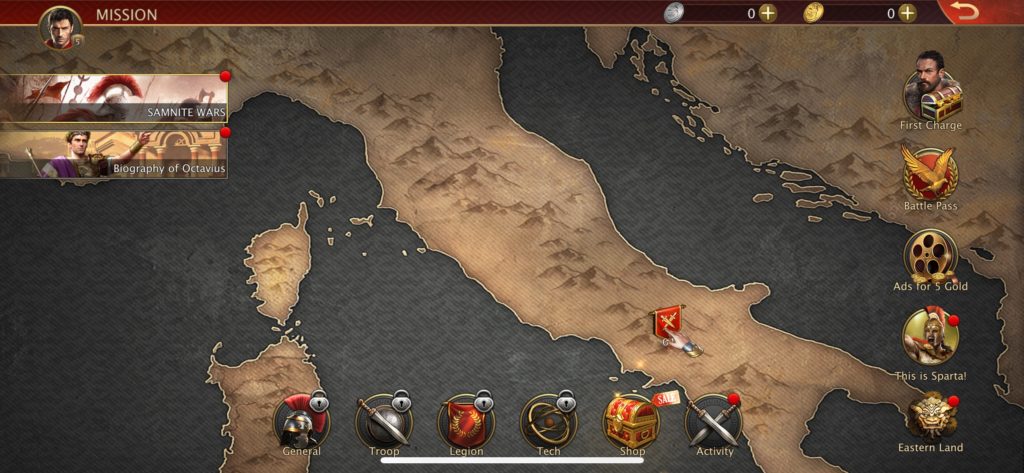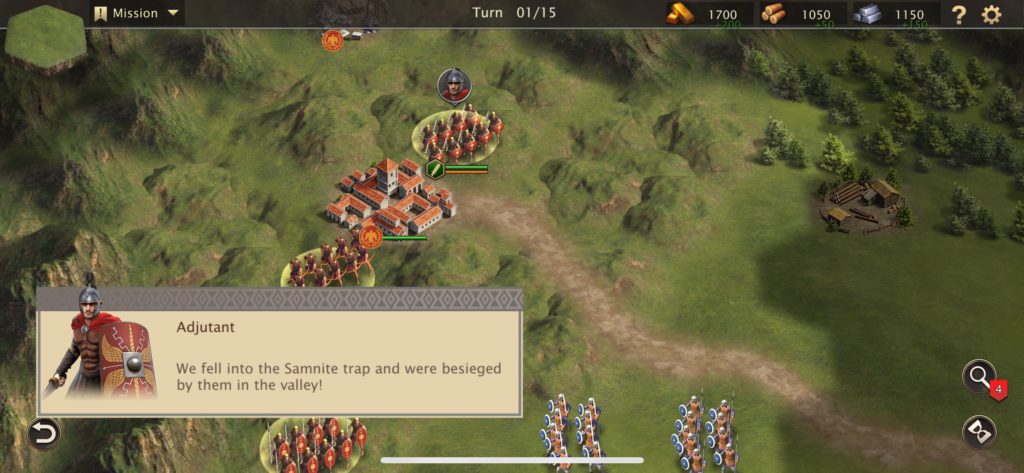 To make victory a reality, you'll have to deploy troops and fortify castles with towers and guns. Lead a full-scale game to create a secure rear on all fronts.


World Conqueror 3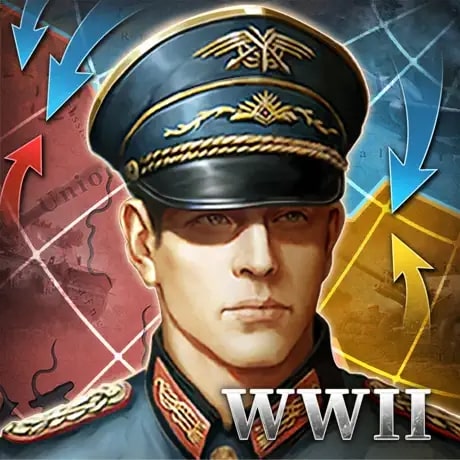 You can witness the beginning of one of humanity's biggest wars. Moreover, you can directly take part in it and turn the tide.
With the World Conqueror 3, you can be part of the Allied Forces and win the victory yourself.
The clever interface, authentic historical events, and excellent functionality will allow you to prove yourself as an experienced warlord.
You can choose from 3 different difficulty levels. About 150 essential battle tasks await you. Set one of 5 modes and move into battle without losing a minute. The Army can't do it without you.
Gain experience by successfully completing missions, improving your own skills, and moving in your chosen direction. Start a battle in any country, and help your colleagues and civilians.
Choose the branch of the military in which you would like to show your strength. Air Force, Navy, and Missile Forces are available to you. If you wish, you'll have access to nuclear weapons.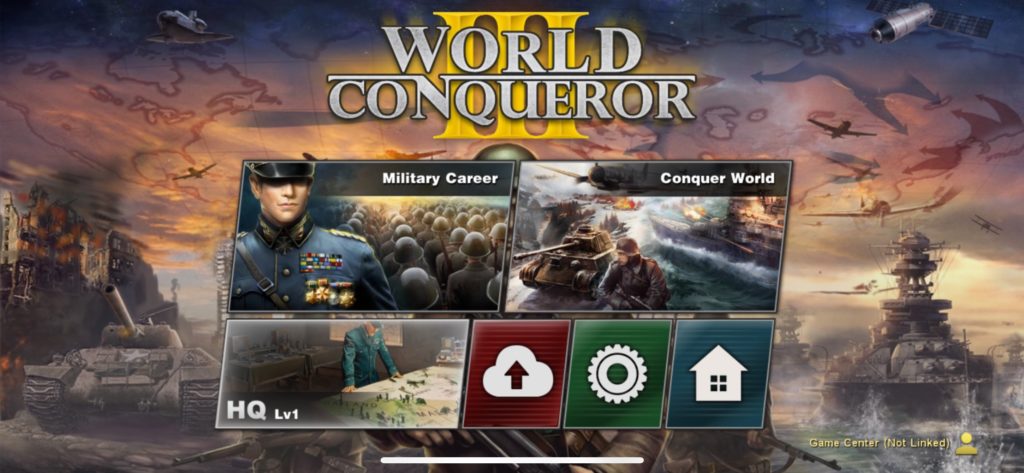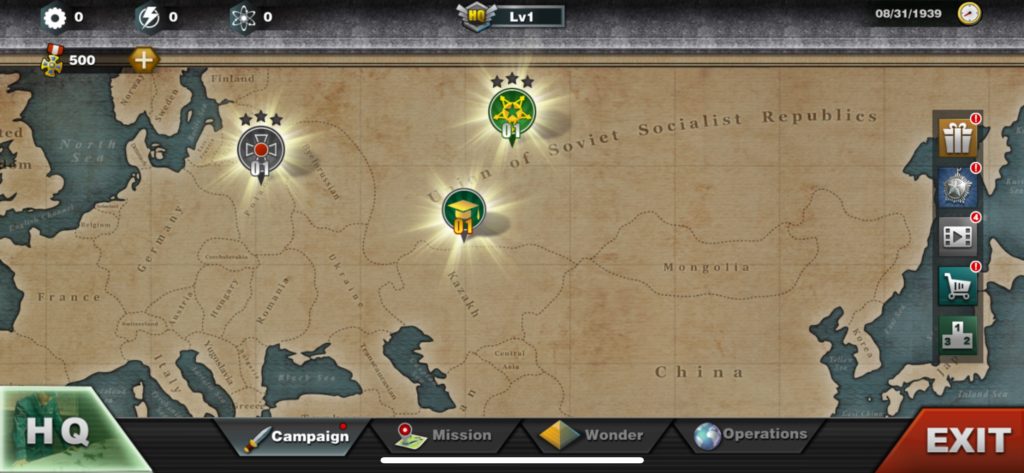 Receive important awards and high ranks for excellent achievements in the military field. The app is freely available on Google Play and App Store. Don't pass by – let the main victory come true with your participation.


European War 4: Napoleon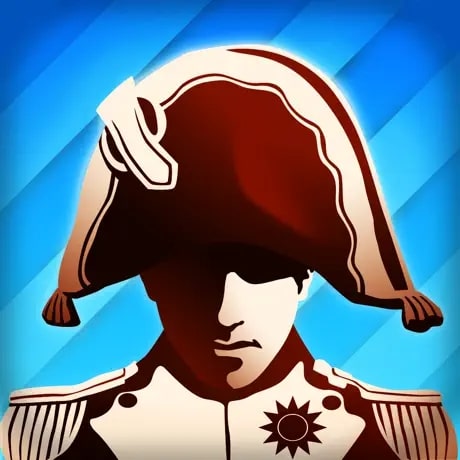 If you are a fan of the Napoleonic era and want to feel involved in the battles of the 18th century, welcome to European War 4: Napoleon.
The EasyTech mobile app allows you to travel back 200 years and take part in a grand battle in person. Choose an active character, develop your battle tactics and show what you are capable of.
You can take part in the war as an unknown common soldier, an important commander, or a famous historical figure. Napoleon, Kutuzov, and Nelson are at your service. The more battles you can win, the higher your rating will be.
Gain experience and improve your troops and weapons. You will be able to take part in 84 military campaigns that take place in 6 separate zones.
Do you want to see America in 1775 or are you more interested in Europe in 1809? Choose any country from a choice of 42 options. With European War 4: Napoleon your desires will come true.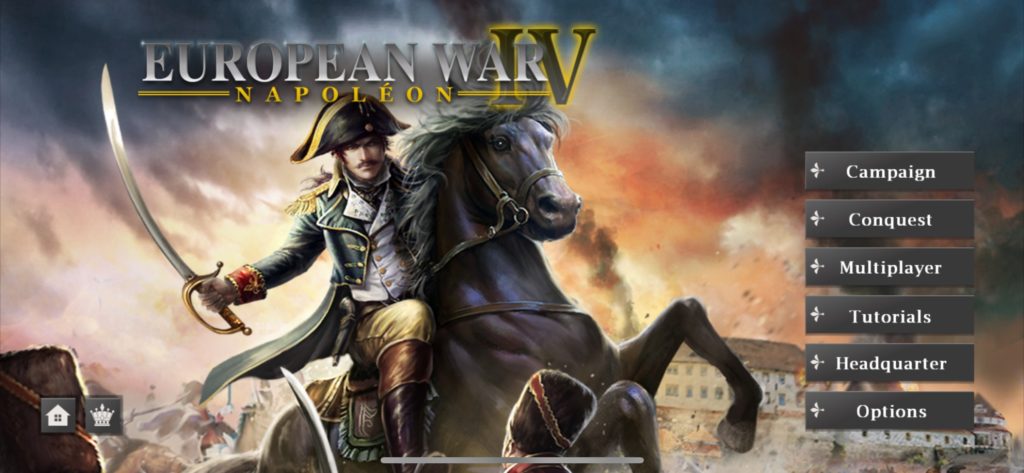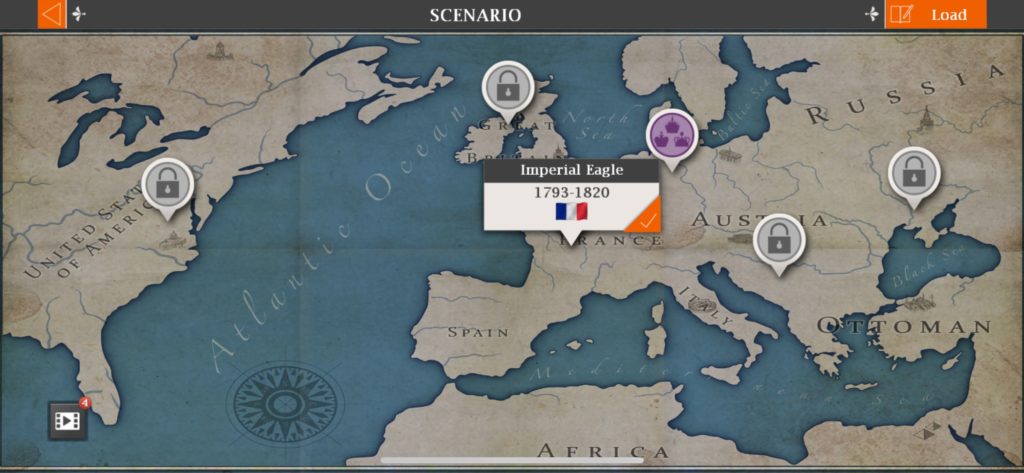 In addition to winning military offensives, you will also be able to find untold treasures, which are the stuff of legends. This role-playing game will become your personal time machine. Now the fate of the great powers is in your hands.


Age of Dynasties: Roman Empire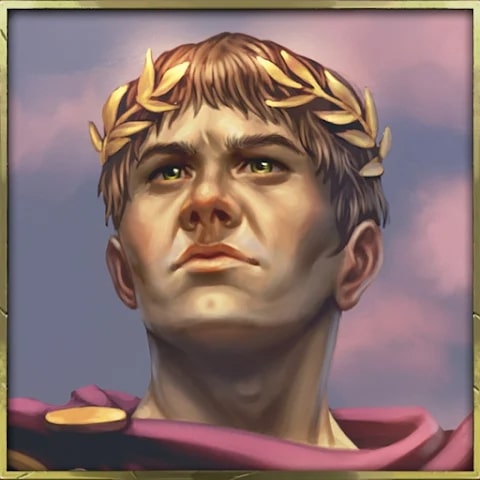 The new military strategy game from developer RoboBot Studio will surprise even the most demanding users.
Age of Dynasties: Roman Empire offers you to try yourself as a real Roman general and lead your army to a legendary victory.
The Roman Empire is revealed in all its glory You will witness the rise of one of the most powerful civilizations.
Legions of soldiers are already waiting for your orders. Defend your territory from foreign invasions, conquer new territories and gain world fame. You have an entire country to rule. Create new military strategies, foil coups, and plots, and lead your people to prosperity.
You do not need to follow the milestones of real history. Write your own scenario, and mark the most memorable and important dates. Approach your goal step by step and create real architectural masterpieces.
You have to make the Roman civilization invincible and give future generations a unique cultural heritage. You can appoint trusted and reliable associates to high positions. After all, you can achieve more together.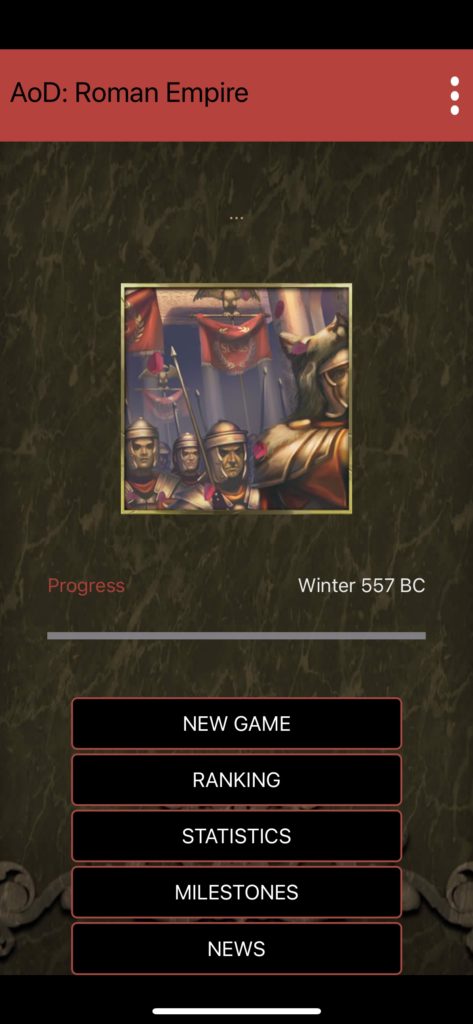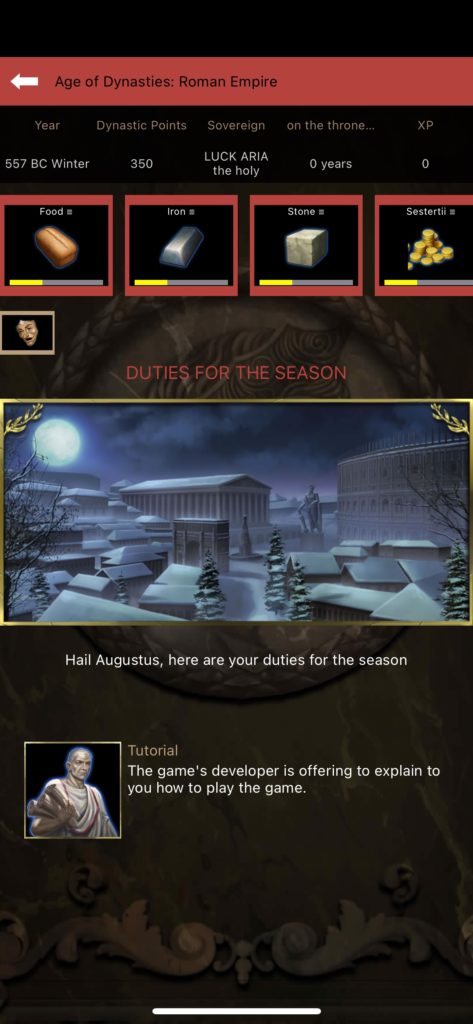 Show off your diplomatic skills in signing contracts with mercenary soldiers and cultural figures. Age of Dynasties combines several types of games: role-playing, military strategy, and management. Play and win.


Strategy & Tactics: Medieval Wars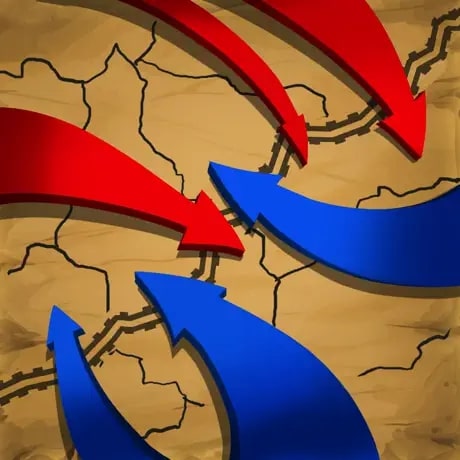 Are you a fan of war games? Want to diversify your game portfolio? Then pay attention to the mobile app Strategy and Tactics.
Great graphics, realistic battles, and thoughtful gameplay will allow you to spend many free hours interesting.
Play, fight and win. Become the most powerful civilization of the Dark Ages. Prove that you and your army are capable of more.
The game allows you to improve the skills of your soldiers and upgrade your weapons as you play. Write your own story and let the whole world know about your talents. Turn-based strategy requires total immersion in a new world.
You'll have to devise military strategies, control your army and secure your territories. Each commander you hire has a military service record that lists his or her main skills and achievements.
Use this information to your advantage to organize your troops intelligently and professionally.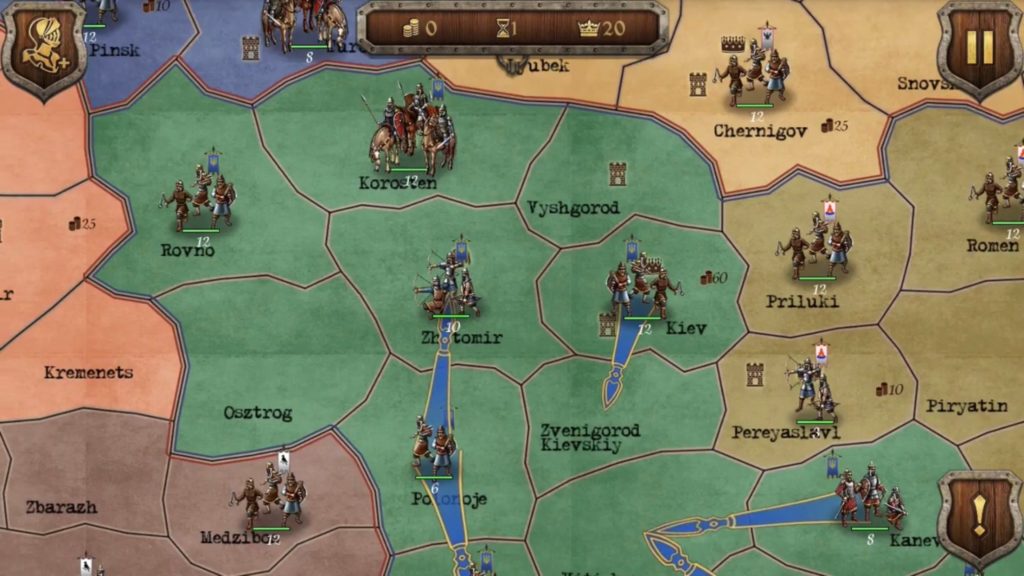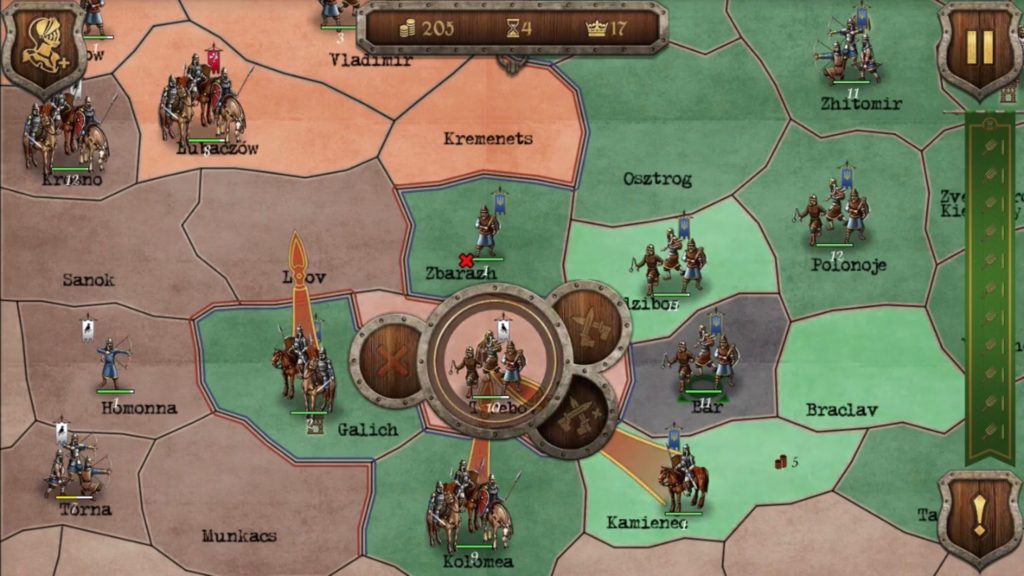 Choose from a variety of civilizations: nomads, barbarians, Empire, Union guild units, northern lands, and Dworech cultists. Use all available options to make your army invincible. Install the Strategy and Tactics app and start playing now.


You may also like: 11 Best Games Like Age Of Empires for Android & iOS
Strategy&Tactics 2: WWII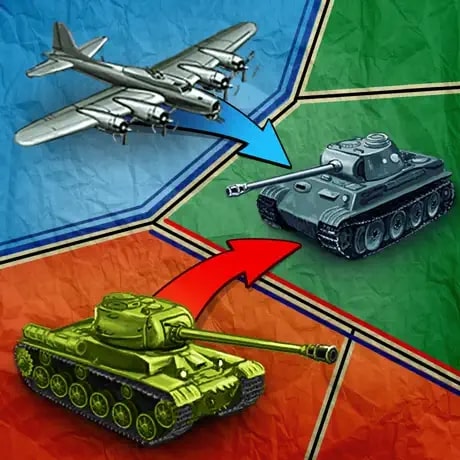 The new unique wargame Strategy and Tactics 2: WWII will give you the opportunity to experience the unique emotions of real big battles.
A full-fledged game does not require a permanent Internet connection, so you can play anywhere.
The game has similarities with classic wargames but stands out for its uniqueness and versatility. Your goal is to make an ordinary state of the world superpower and create the most comfortable conditions for its people.
Such a mission does not limit you only to the military sphere. Improve the economy, develop engineering and architecture and create a layer of cultural heritage. It's up to you to decide what the battle will be: honor or treachery, alliance or war, creation or destruction.
All types of equipment, weapons, and troops are available to you. Send armed units on a mission, take the tank troops under your guardianship and appoint experienced and loyal men to important military positions.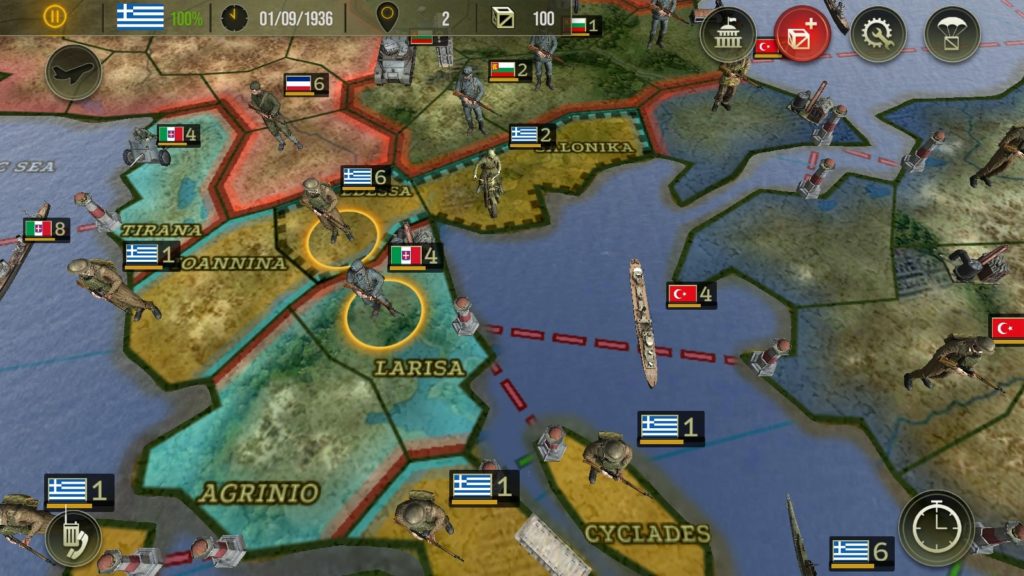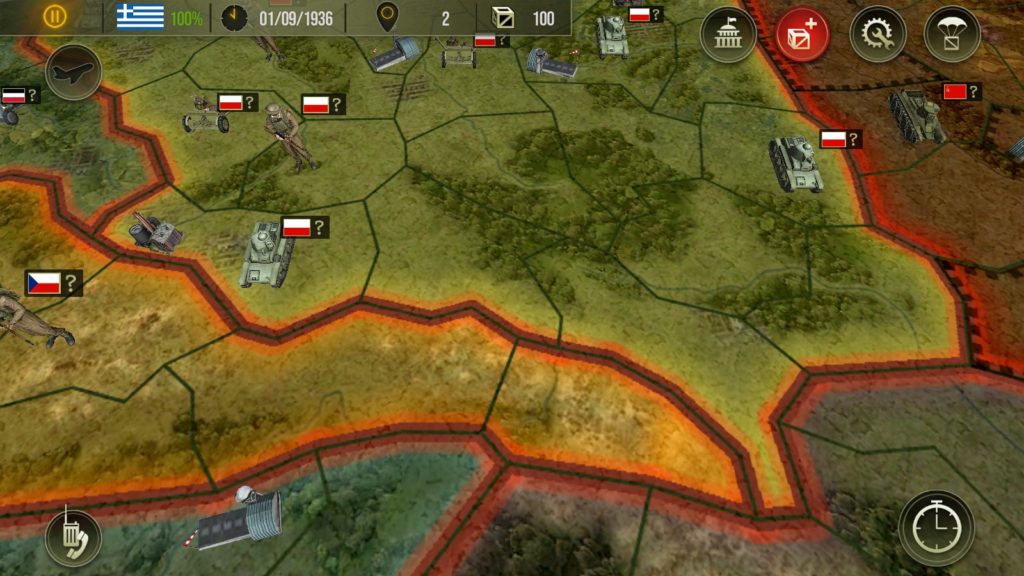 Every decision you make will directly affect the course of the game. You will be able to check the rightness of your action when there is no turning back. New countries, military units, and extraordinary missions are waiting for you.


Age of Conquest IV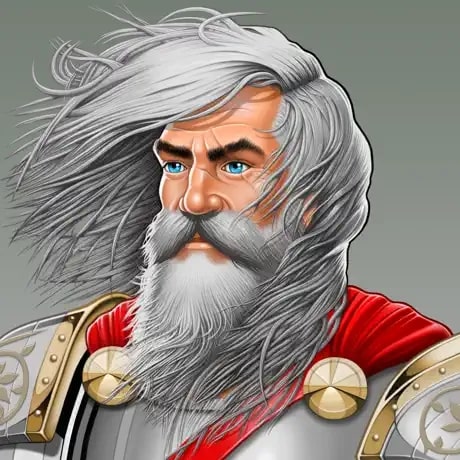 This is a great game for fans of military strategy. Age of Conquest IV is a high-quality and up-to-date representation of a turn-based military strategy.
Your main aim is to vanquish your enemies and become the most advanced and powerful country.
The game offers you a huge number of medieval countries. Lead your country and your people to peace and prosperity. To do so, you will have to go through serious battles, economic recessions, and state rebellions.
You can form powerful alliances or fight your enemies alone. Use your diplomatic skills to create optimal conditions for your soldiers.
Play against the computer, invite friends and arrange real tournaments. Solve financial issues, control the economy of the country and receive dividends from enterprises.
You can personally see and even take part in such large-scale campaigns, as the settlement of America by colonizers, the flowering of Asian civilization, and the total change of world leadership.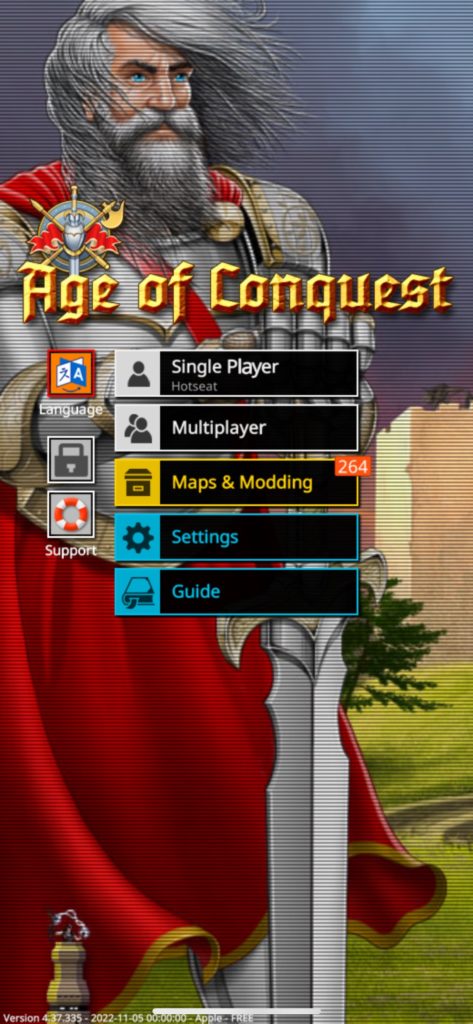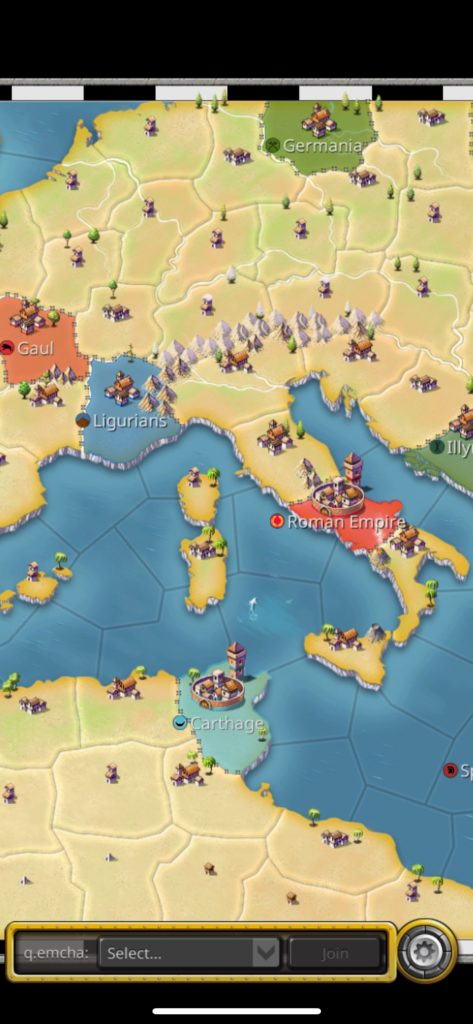 The game will be interesting not only to users who are seriously interested in history. The app has already been downloaded by more than a million players from around the world. Dive into the unexplored world of the Middle Ages and try your luck with Age of Conquest IV.


DomiNations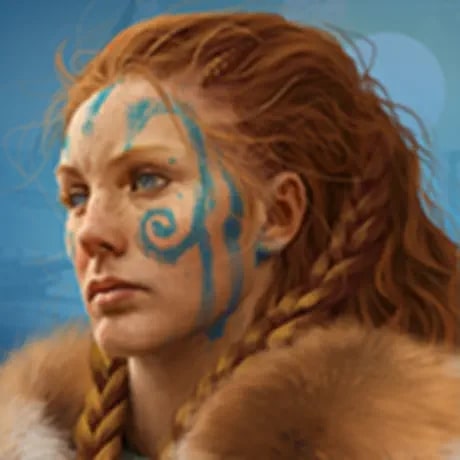 Create the strongest and most independent nation with the DomiNations mobile app. Bright and stylish graphics and unobtrusive sound lines will help you to play with pleasure.
The game is designed to last and period. You are now the head of an entire nation – from the smallest and most unknown to the most advanced.
Use your skills and abilities to ease your people's path to prosperity and wealth.
Install the app on your phone or tablet and begin your journey through time. Choose the nation you want to be the head of and advance. Each nation has its advantages and weaknesses. Familiarize yourself with this information before you begin the game.
Solve complex economic problems, master the military on a professional level, and don't forget about the cultural values and spiritual life of the citizens. Celebrate how quickly a small population will grow into a powerful empire known throughout the world.
Choose a strategy that is perfect for you. Join alliances, and sign non-aggression pacts to ensure the largest support. Or play solo to avoid being betrayed by rogue allies.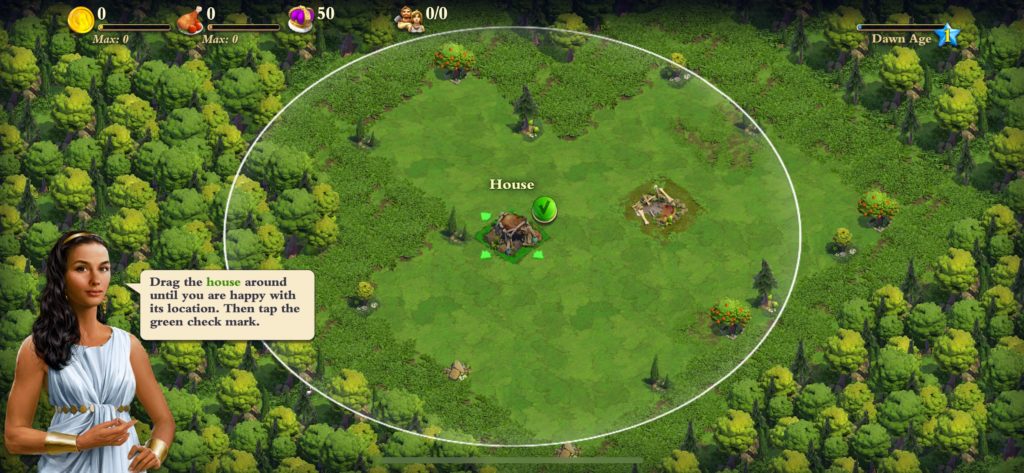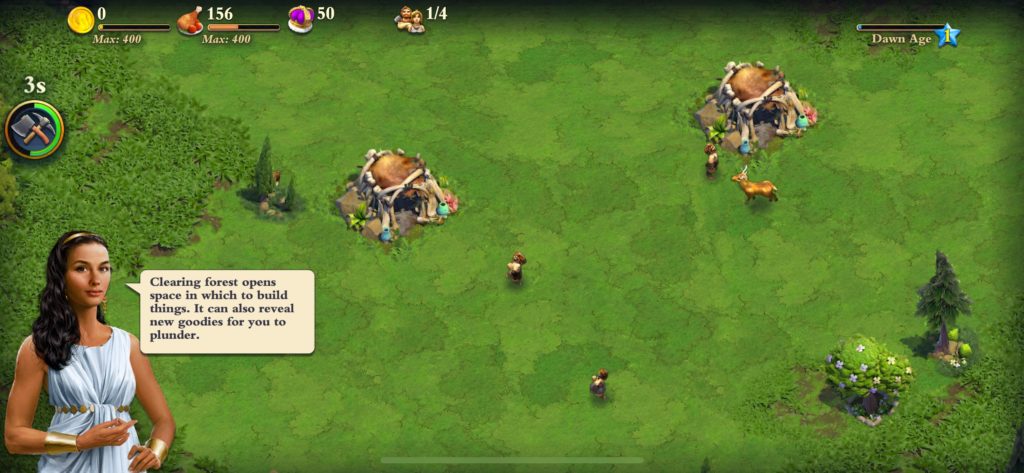 The game features historical figures such as Leonardo da Vinci, Catherine the Great, and King Sejong as advisors and helpers. Install DomiNations and begin to realize your dream of conquering the world.


Age of History II – Lite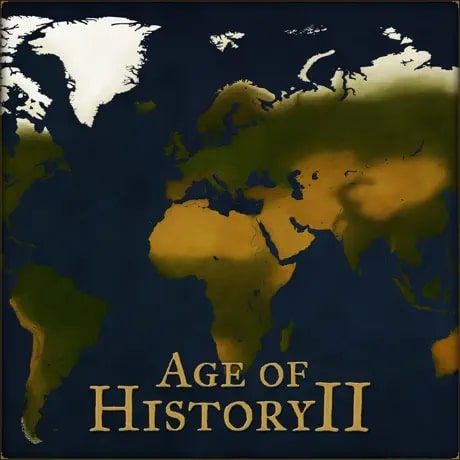 Age of History II: Lite allows you to realize all of your ambitions. This mobile app is a turn-based strategy where war is just a means to an end.
You have a huge army of experienced fighters and fearless commanders at your disposal. It's up to you to determine how strong world peace is.
You can see the formation of the most famous civilizations and even take an active part in it. You will discover the secrets of the most powerful peoples and tribes of the world. You can play in the past, present, and even future time.
Nothing is impossible for you: divide and rule, create alliances, and cancel signed documents with a single movement of your hand. You can choose the time and place of your actions yourself. A precise map will help you get oriented and start the game.
You do not need to repeat the events that have already happened in reality – take the fate of the world into your own hands.
Great graphics and nice sound effects will be a great addition to the picture. Unforgettable landscapes, a variety of populations, and a large set of features will help you not to get bored and open new horizons in each game session.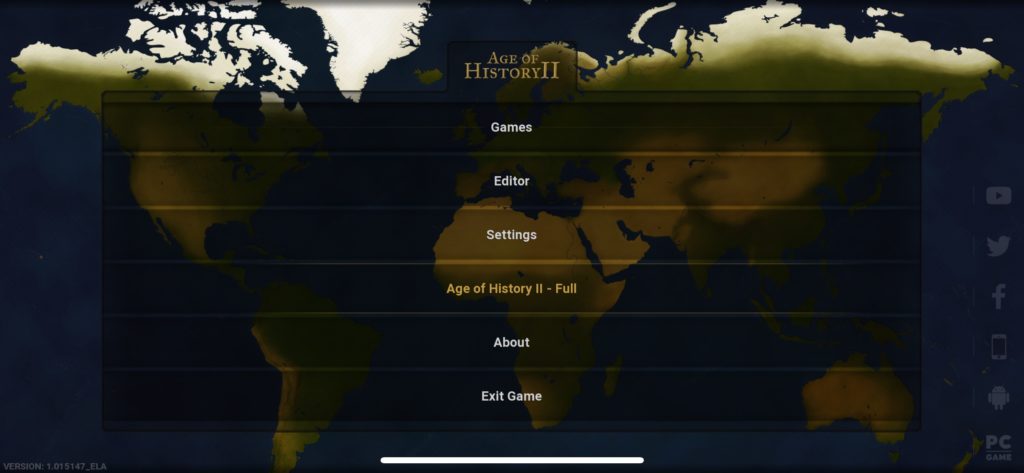 Don't postpone Age of History II: Lite until later – become the ruler of the world now.


You may also like: 9 Best Quick Reaction Games to Play Online on Android & iOS
Civilization VI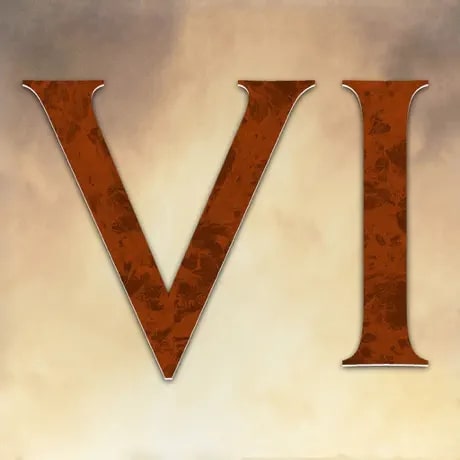 The world-famous strategy game has got a sequel. The Civilization VI mobile app contains ultra-new features and add-ons you could only dream of. Create your own world with your phone and Aspyr Media.
A simple, clear, and fascinating game with original features always at your fingertips.
Improve your skills and make serious decisions on which your people's lives depend. Getting started in the game will be even easier with the implemented learning system.
From the very first minutes of the game, you will receive up-to-date information about the most important aspects of the game. You do not have to waste a lot of time and deal with difficult moments by yourself.
Besides, you will be able to actively influence the ecological condition of the planet. your decisions will have consequences for all living creatures on the Earth. Natural disasters, storms, and volcanic eruptions can instantly destroy what has been created for decades.
An augmented version allows civilization to find itself in a Golden Age under a wise and experienced ruler. If you could not cope with all the difficulties, your people may find themselves in the Dark Age.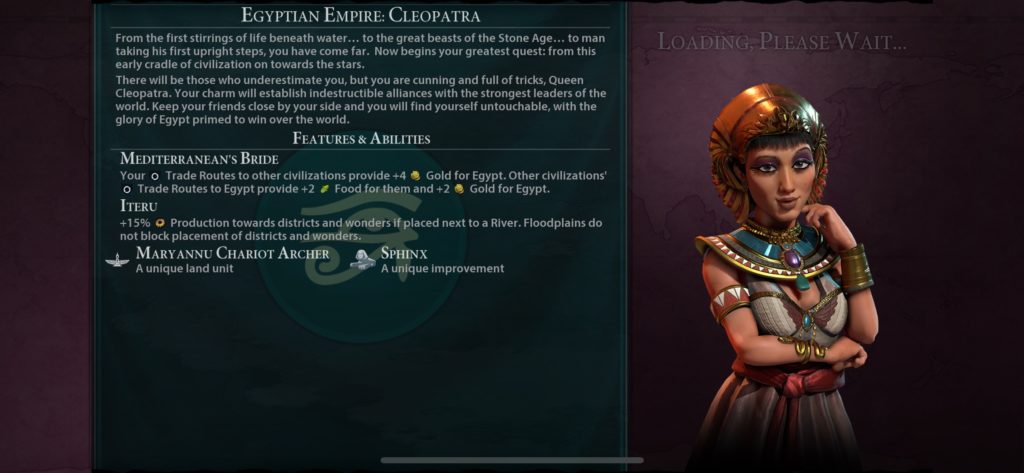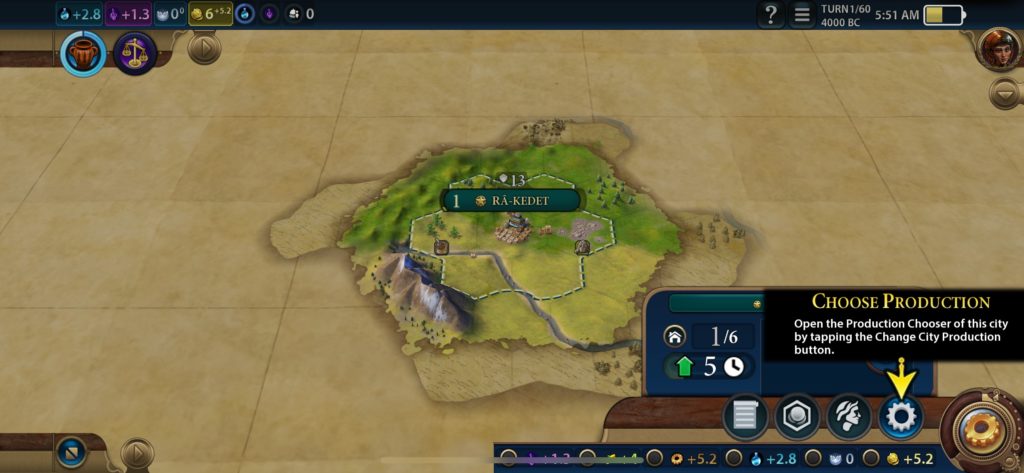 Six new modes with unusual civilizations and strategies are available to you. Install Civilization VI and create a new world.