Mystic Messenger is one of the most popular representatives of the otome games, the essence of which is to pass the plot in the form of dialogues and the development of romantic relationships.
Like many games that have long been popular around the world, this game is available to PC users. But if you are a fan of mobile games, then we recommend you to go through these best mobile games like Mystic Messenger.
They also belong to the Otome genre and have the same gameplay, but they will definitely surprise you with new storylines.
Go deeper into the atmosphere of love with these best games with romance options.
Obey Me! Anime Otome Sim Game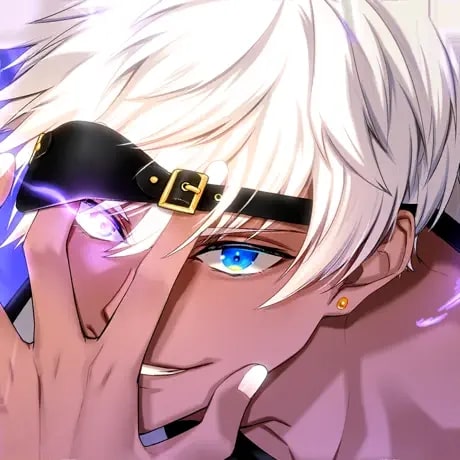 This is a role-playing game for all fans of anime. Feel the characters of the otome even closer. Become friends and spend your free time together.
This unique game lets you communicate, share secrets, and have a heart-to-heart talk with your anime characters. Now they are not only on the TV screen but also on your phone.
Receive messages and calls from your new friends every day. Keep them informed of all life's events. The more you communicate, the stronger your friendship will be.
An interesting game plot will add spice to your relationship. Become the one who can defeat the ikemen and become a student at the demon school.
It's only up to you how close your relationship will be with the characters of Obey Me! You will need an internet connection for a quality game session.
Otome Simulator will keep you captivated for a long time. A brand-new game format will appeal to users of all age groups. Do things you could only dream of before.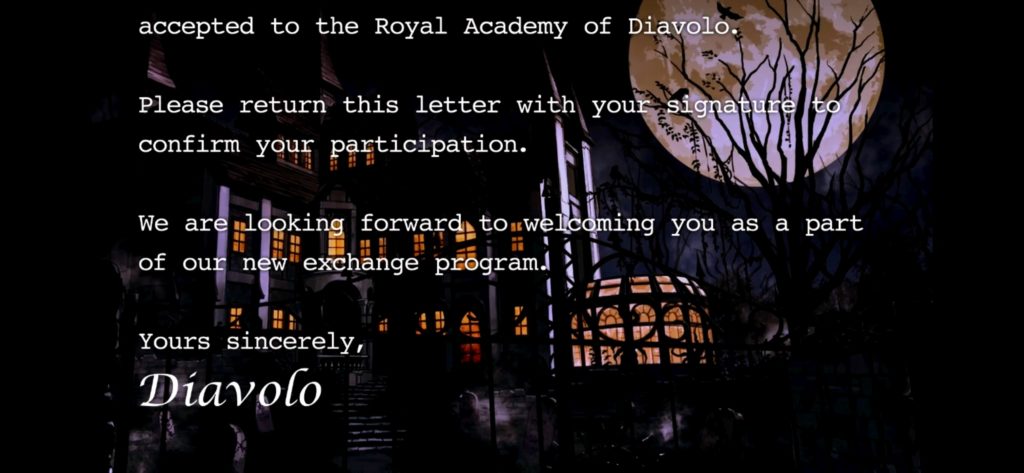 Make an otome romance or find a true friend. Get to know the otaku culture even better and write your own story in Obey Me! Anime Otome Sim Game.


You may also like: 11 Best Harem Games for Android & iOS
The Arcana: A Mystic Romance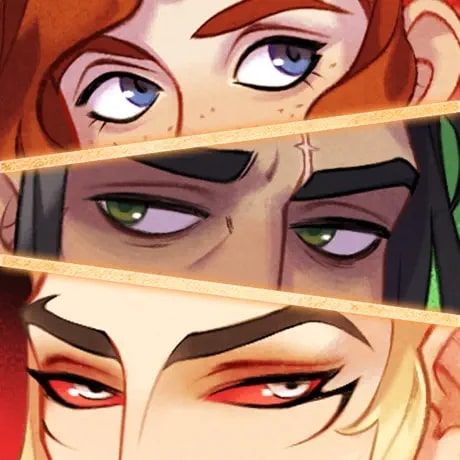 Want to try a relationship in the virtual world? Take advantage of the mobile app The Arcana: A Mystic Romance. You are at the beginning of your love journey through the virtual world of Vesuvius.
An entertaining game awaits you, which has no analogs. There are no inhibitions: you can easily find the kind of relationship that only you like.
No judgments or advice, the app is as loyal as possible to same-sex relationships.
Your journey begins with a small store that has some really interesting products. You are doing Tarot card work, but you can't reproduce recent events in your memory.
At this moment, on the threshold of the store, you see an unfamiliar figure who insists on meeting your mentor. The mystical atmosphere is evident throughout the game. But it only adds to the mystery and thrill.
Choose your characters, make pleasant acquaintances and learn all their secrets. The app is great for fans of anime, otome, and fans of online dating.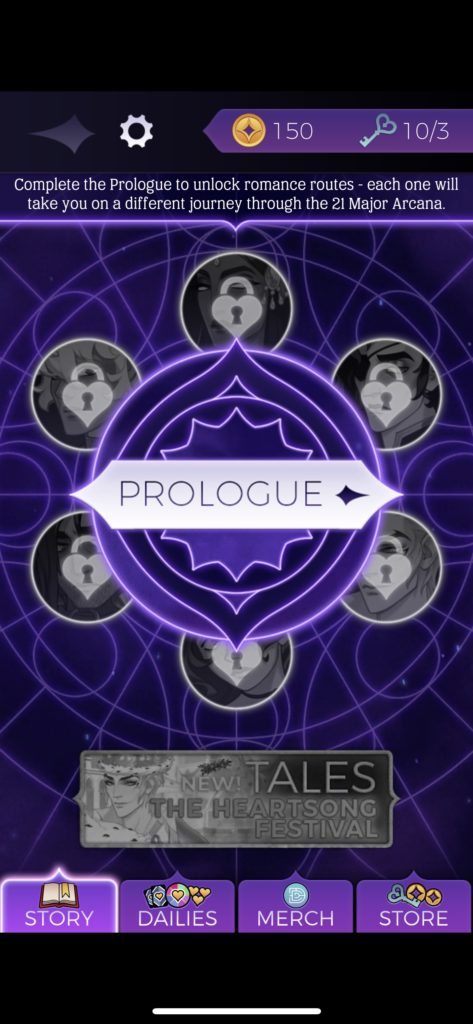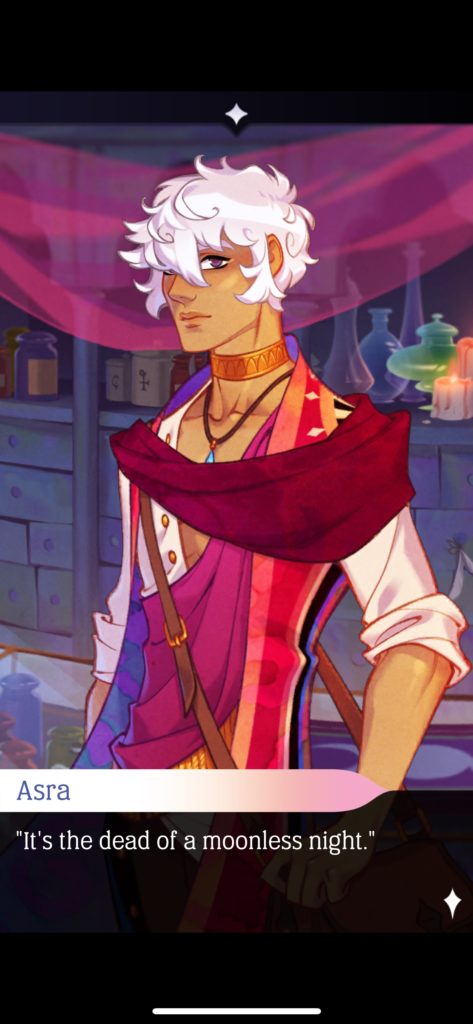 The game is suitable for users with any sexual orientation. A huge number of storylines will never get boring. Install the app on your cell phone and immerse yourself in the enchanting world of Vesuvius.


Dangerous Fellows: Otome Game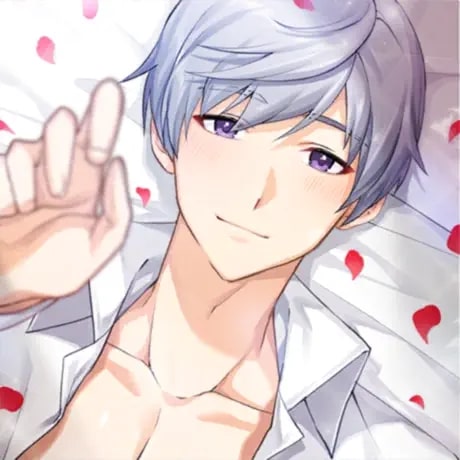 This is a great interactive story that all otome lovers will adore. The mobile game Dangerous Fellows contains elements of simulation, adventure games, and otome.
Here you are not limited by physical abilities, moral convictions, and a small choice of storylines.
In the app, you will have to take risks and make choices in difficult situations. You will have not one, but five attractive guys at your disposal.
The main goal is to find your soul mate and try to survive the endless attacks of the zombies. In such circumstances, true feelings are revealed even faster.
Great graphics and nice music will make you go with your head into the virtual world of otome. There will be shocking moments from horror movies, and pleasant episodes of a romantic thriller.
Don't be left out of the heat of emotion – take part in a survival simulator and get a chance to have a good time in the company of charming guys.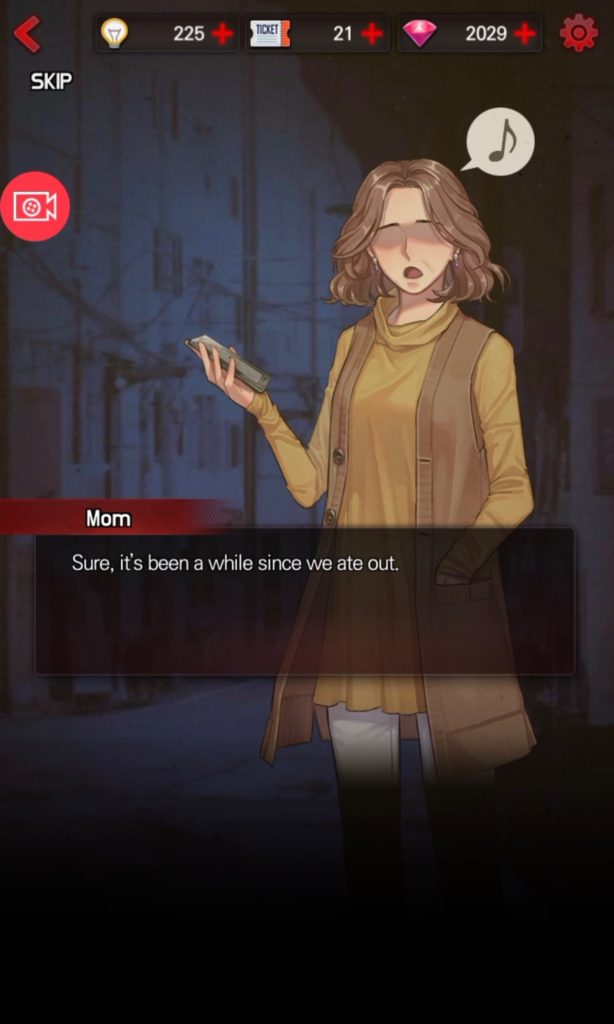 The game is free and available to all users over 12 years old. Become the protagonist of a romantic thriller – download the app Dangerous Guys and start the race for survival.


My Mystic Dragons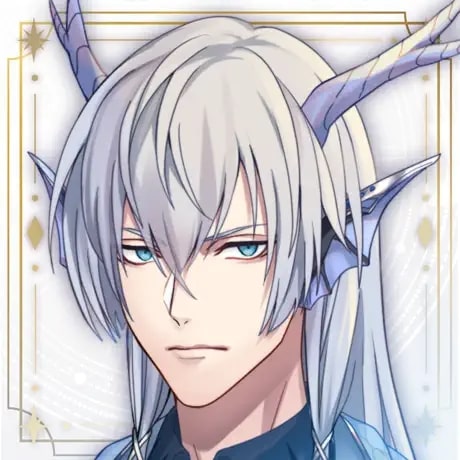 Your life will never be the same again because now it involves unreal cute dragons.
The My Mystic Dragons game gives you the opportunity to feel like a mystical princess, whose hand is sought by bright and hot dragon princes. Only you decide which one of them will smile.
Imagine that you lead the life of an ordinary girl. Your family consists of a loving but elderly grandfather. You work in a bar, and in your spare time writing a book. And then one night you get an offer from three young men at once.
It turns out that you are a real princess from an ancient family of dragon slayers. And the three boys are young, attractive dragons. Your marriage to one of them could save the fragile peace between the two nations.
What will you do in this situation? And which of the daring dragons would you choose over the others?
Phoenix is a hot and feisty dragon prince who will not stay away from a serious fight. He differs from the other contenders with his assertiveness and rugged good looks.
Dylan is a really sweet and pleasant young man who is no stranger to the romantic side of relationships. Paradise seems superficial and unserious, but that's only at first glance.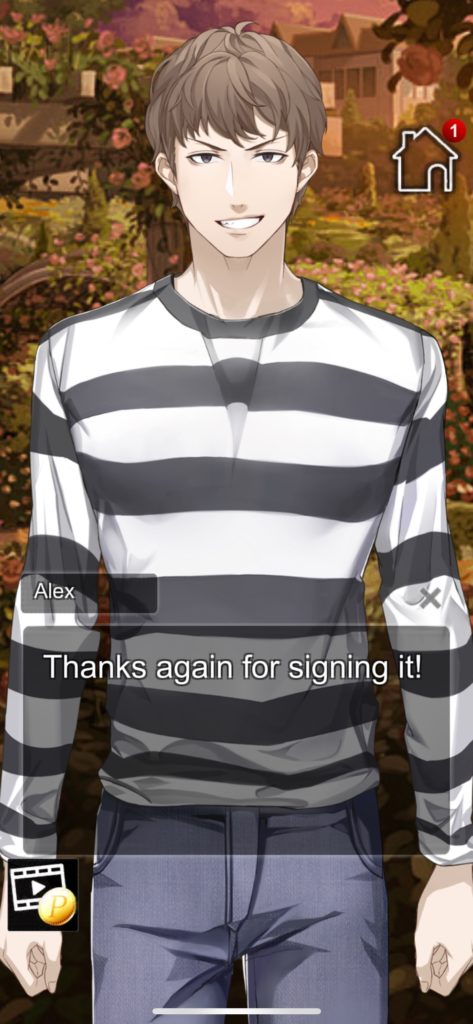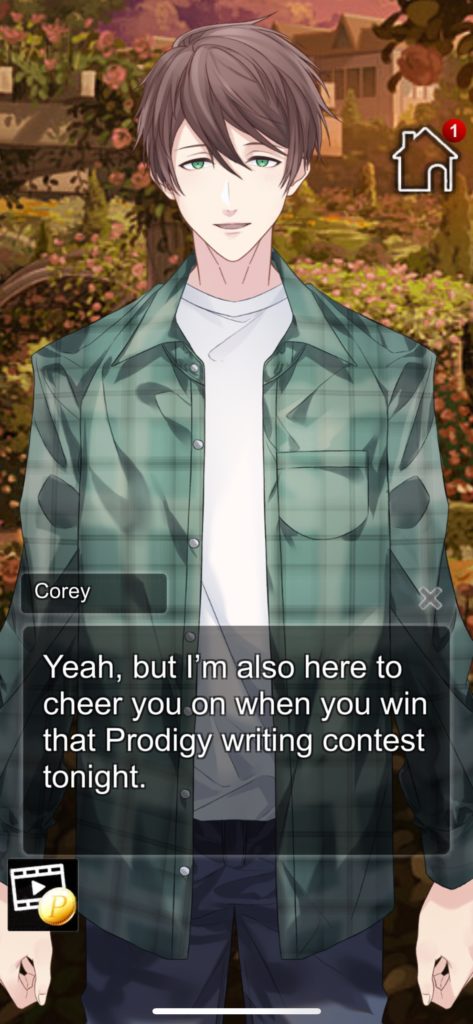 You try to help them fit into the human world. You begin to make friends and have stronger feelings. What will you choose: personal happiness or the safety of your people?


Ikemen Vampire Otome Games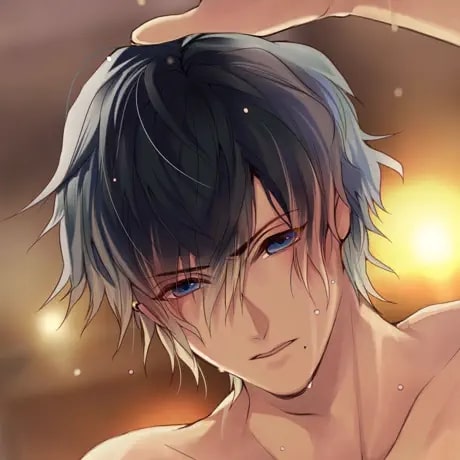 The mobile app Ikemen Vampire: Temptation in the Dark is a sequel to the popular game. Created in the otome style, the game has gained millions of fans all over the world.
Imagine that you are an ardent art fan and decided to visit the Louvre that evening. When you received an invitation to continue the banquet at a private home, you accepted.
Here you have the opportunity to mingle with the most famous men of all time. There is one problem: they are all real vampires and want only one thing, your blood.
You have to stay away from the dead men for a month. But how attractive they are! Gentle and dangerous at the same time, the plot of the game will take you away from your daily affairs and worries.
Trust your heart to make the right choice. You'll have to resist the charms of such prominent figures as Newton, Shakespeare, and Mozart. Play Ikemen Vampire: Temptation in the Dark absolutely free.
Use the tickets to advance further through the storyline. Collect stylized cards, set them as backgrounds on your phone, and communicate even more.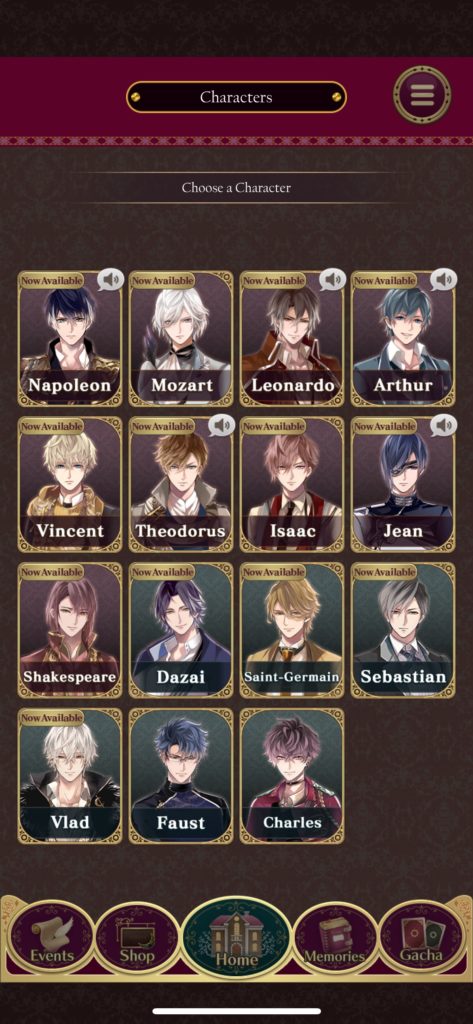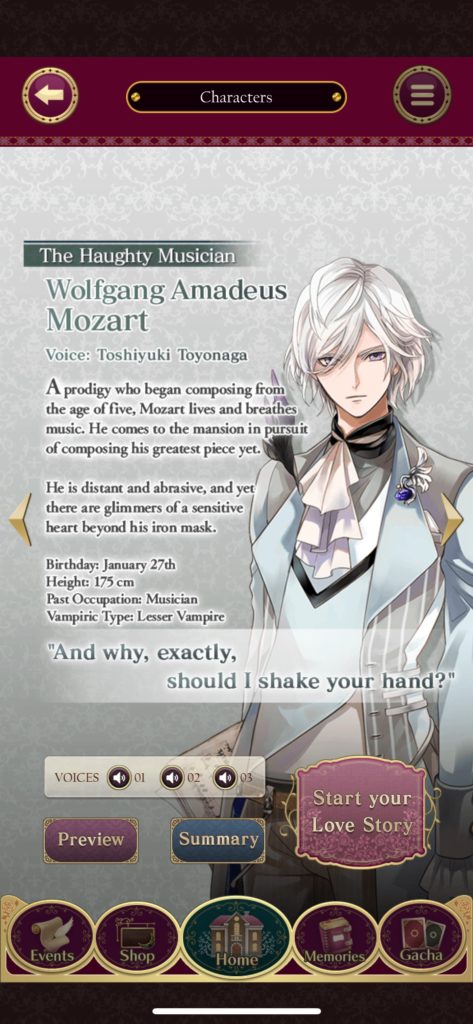 A chic closet with lots of exclusive clothes and accessories is available to you. Choose dresses, suits, and jewelry for the perfect date.


Paradise Lost: Otome Game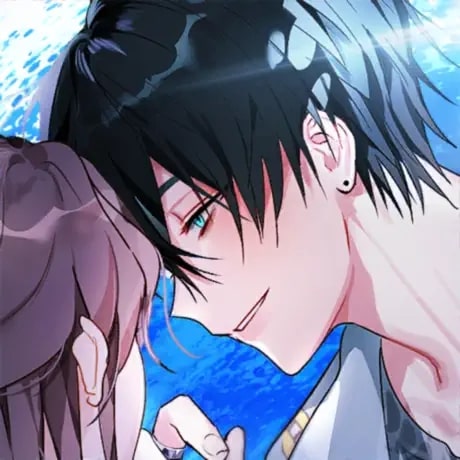 Paradise Lost has a well-developed storyline and dynamics. Vivid landscapes, unpredictable incidents, and gorgeous guys will take you into the fantastic world of otome for a long time.
This mobile app combines elements of a catastrophe game, an adventure novel, and online dating.
It all starts with a terrible storm that capsizes the ship and takes away any chance of salvation. Your heroine wakes up on the shore of a strange island, which is not on the charts. Six handsome men lean over her and are genuinely concerned about her condition.
Then the storyline depends only on your preferences. Build relationships with strangers, fall in love, and learn the truth about the strange island.
The "ikemen" genre offers you a large number of different male characters. Your companions will actively maintain a dialogue and take part in your life. The simple and straightforward game takes no time to figure out the rules.
Paradise Lost will appeal to those who are crazy about romance and adventure games. The app allows you to choose from several options and fundamentally change the turn of the game, so you definitely won't get bored.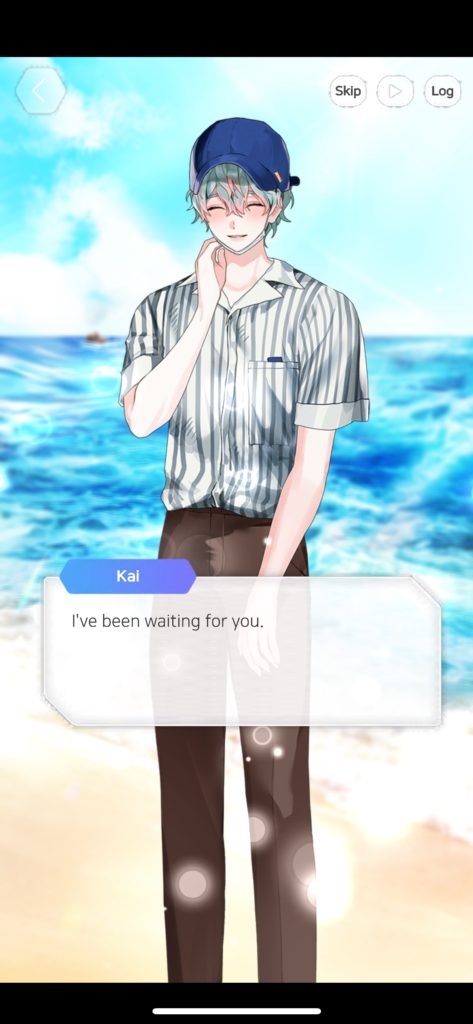 The anime novel will give you the opportunity to spend a pleasant time in a circle of charming strangers absolutely free. Install the app and start an unforgettable adventure in the world of romance otome.


You may also like: 11 Best Love Story Games for Android & iOS
Ayakashi: Romance Reborn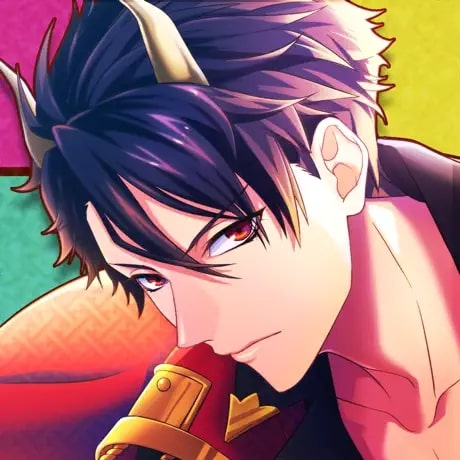 The interesting and unusual plot of the romantic role-playing game Ayakashi: Romance Reborn develops on the edge of sleep and reality.
The amazing and mysterious atmosphere along with excellent functionality make the mobile app popular among fans of the genre.
The beginning of the game is quite unusual. The girl breaks up with her boyfriend in a scandal.
Going through her things, she finds someone else's phone, which has only one app installed. Welcome to a romantic world of mystery, where you can meet your true love.
Dialogues with other characters are the basis of this game. It depends only on you, who will be the chosen one of the girl and whether she will meet her beloved one. Besides, you just have to solve the mystery of the world, which is not what it seems at first sight.
Your every decision in the game is important. Your actions determine the success of the operation to find your soulmate. Meet, make friends, and flirt with those you like. Getting out of the game is a real pleasure.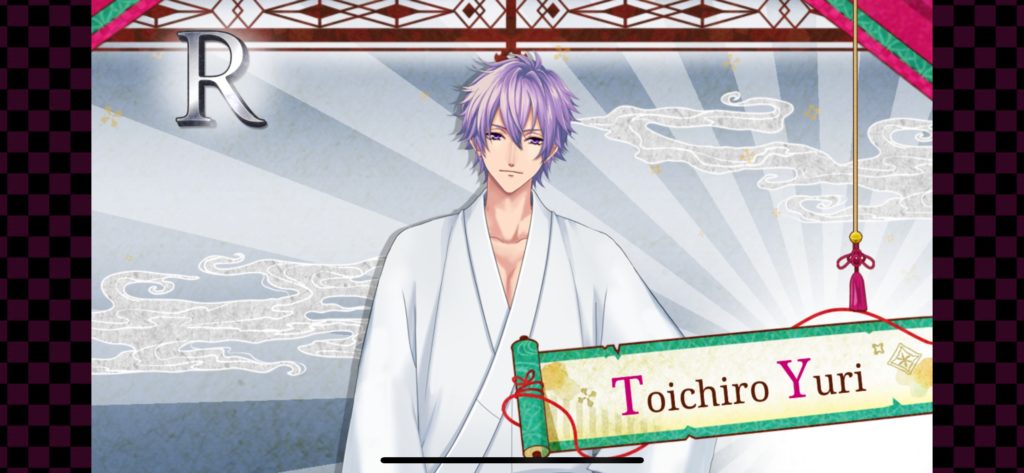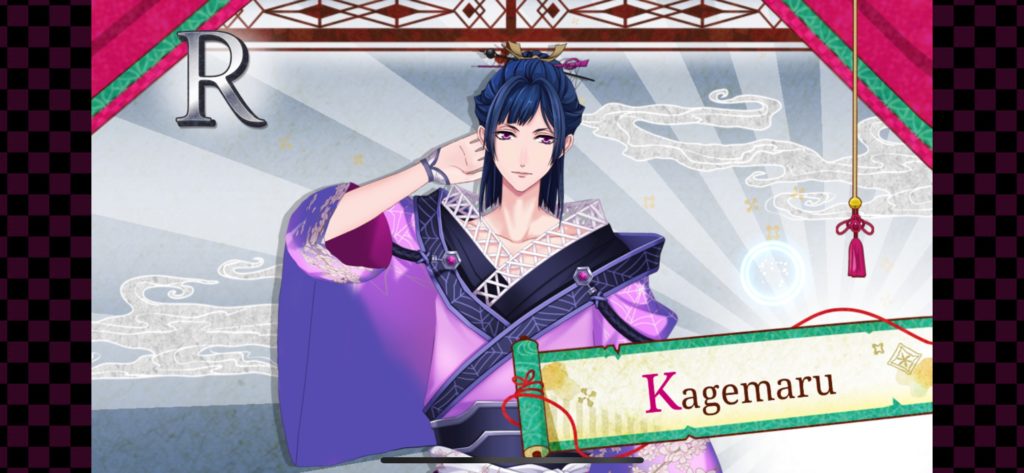 All the characters are as realistic as possible. Each has its own character and outlook on life. Each need to find an approach to become friends and get support. Unusual characters and an unconventional storyline will appeal to everyone, without exception.


Tears of Themis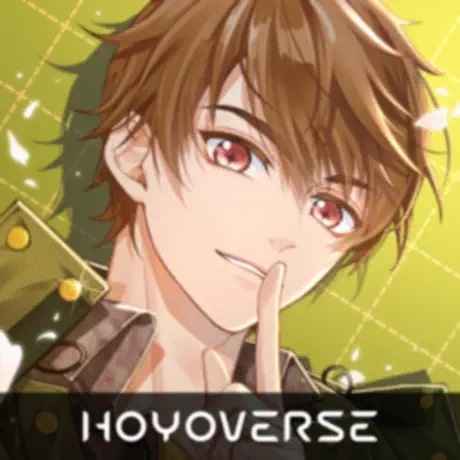 This excellent simulation game in the genre of detective and romantic thriller Tears of Themis will help you distract from everyday problems and spend time in the company of extraordinary personalities.
The world conspiracy theory ceases to be the usual horror story. Occurrences and events of the last days tell you what is interconnected. Someone wants to disrupt order and create chaos in the world.
It's up to you if the characters can get to the truth and see the whole picture. At any moment everything can change, be prepared to renounce your views and principles.
Conduct your own personal investigation. Examine the crime scene for clues, and talk to eyewitnesses and suspects. Use any information that seems important. Take the stand as the prosecution and bring justice.
Tears of Themis will allow you to video chat with a person created especially for you. Chat, flirt, and fall in love for real. Collect valuable memories for you two and learn the secrets of other characters.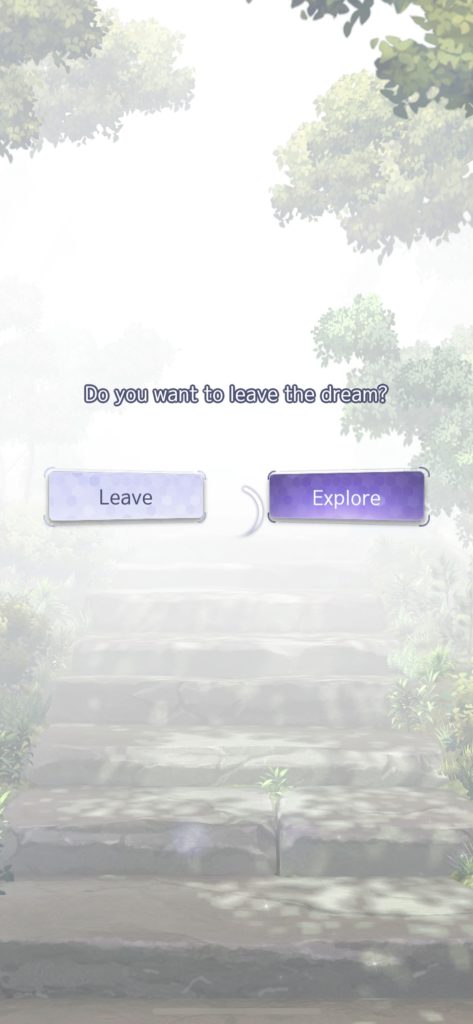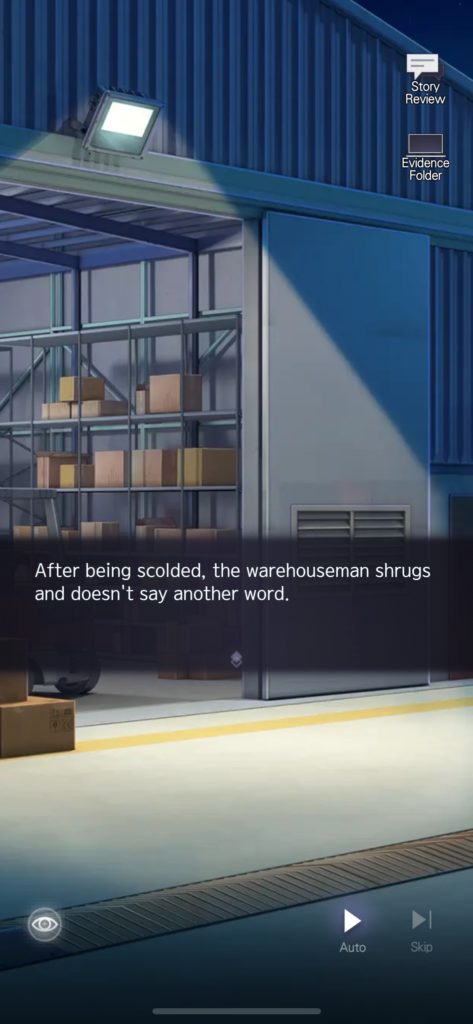 In your personal living room, you can have privacy so nothing distracts you from a pleasant rendezvous with your special someone.


Otome Chat Connection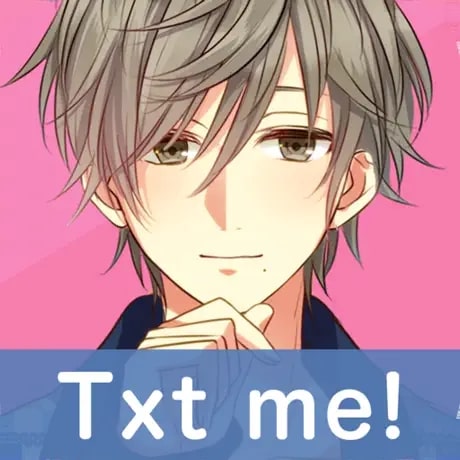 Do you want to know what a visual novel is? Want to get the most attention from good-looking men? Just install Otome Chat Connection mobile app on your cell phone and make your desires come true.
Here you can meet absolutely any character: your first love, a neighbor, a boyfriend from school, or a rich businessman. Choose which one of them gets your attention today.
Have extraordinary conversations, make new acquaintances, and make your boyfriend jealous. Otome Chat Connection features pleasant music and thoughtful illustrations. Spend your free time with interesting and bright guys in this mobile app.
Otome Chat is sure to please those who have long wanted to take part in a dating simulation game. The otome-style game is available in English. You will become the main character who will turn heads and break fans' hearts.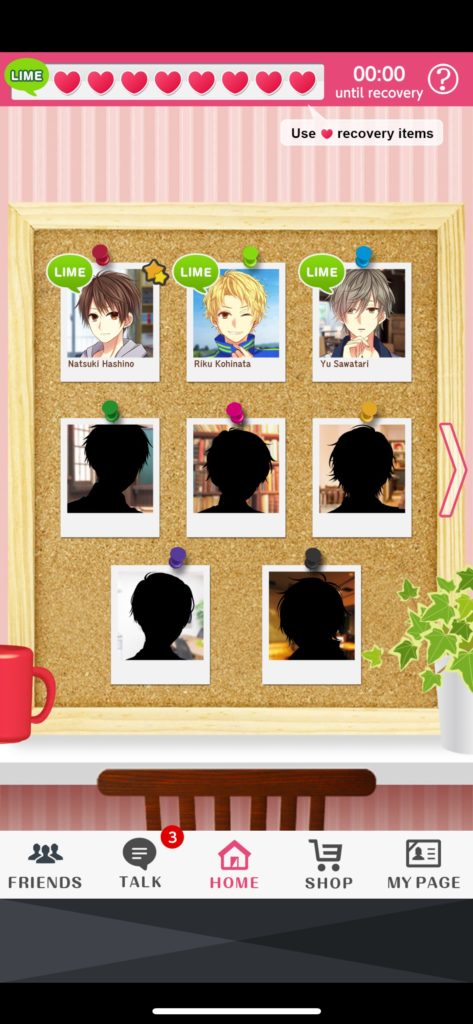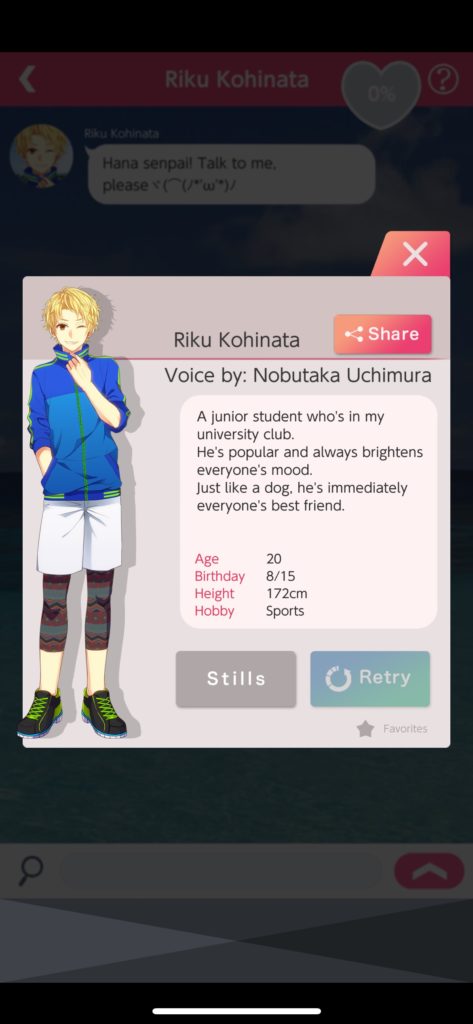 The game has an intuitive menu and a simple interface, so absolutely everyone can play. If you like realistic scenery, pleasant music, and communication with cute guys without limits, then install Otome Chat Connection and start your journey into the world of romance and flirting.


Ikemen Revolution: Otome Game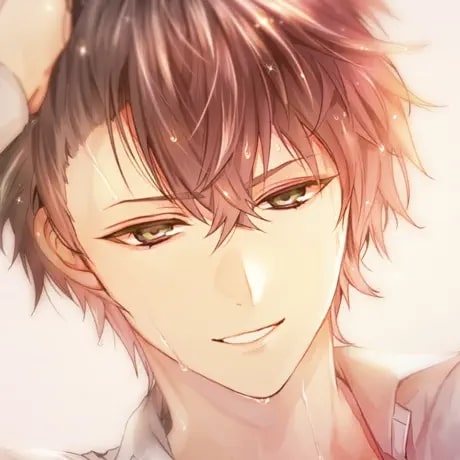 A fabulous and magical world in the style of otome is presented in the mobile app Ikemen Revolution: Otome Game. You will have to fight for your love with real magicians and wizards.
The game has become really popular among Japanese users, and now it is available in the English language as well.
The journey begins in the heart of London. You meet a suspicious stranger on the street, who is an escort to the magical world. Download the app and get 5 free tickets every day to be able to progress through the storyline.
The characters in the game get the voices of Japan's most famous announcers. Enjoy your favorite voice and take part in a mission to restore peace between the Red and Black armies. The collectible maps are a true work of art. The cards vary in their level of rarity.
Use the brightest designer outfits to make your hero look perfect in any situation. Get access to fashionable clothes and exclusive brands. Customize your home with a variety of tools and materials.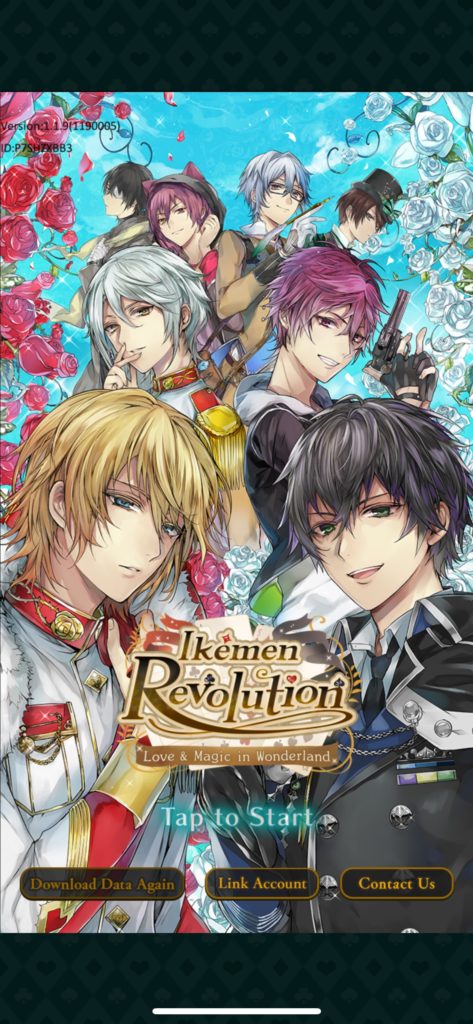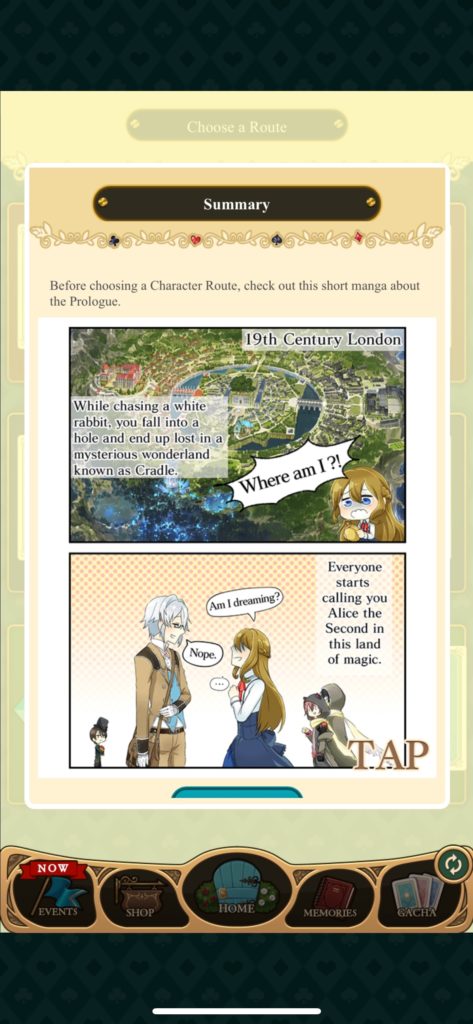 Ikemen Revolution: Otome Game allows you to choose one of the suggested endings. How your love story ends is up to you.


You may also like: 15 Best Cooking Games for Android, iOS, PC
LoveUnholyc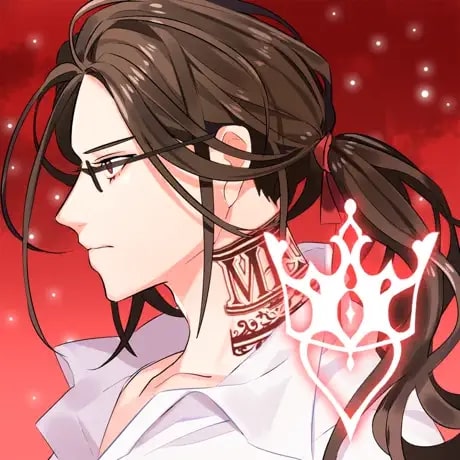 This game is great for those who want to get the most from nice men. The mobile app LoveUnHolyc: Dark Fantasy Love is a virtual dating simulator not only for single players.
Unleash all the features of the app and get an interesting experience.
Try on the mask of the "Unholy" – the bastard offspring of man and the devil. You can rule people and make them do unspeakable things. You are not limited by morals and are capable of anything.
You can seduce and make obedient absolutely any person. When you reach adulthood, you just need a companion to complete the ritual. But fate has decided otherwise, and instead of one partner, you got three at once.
Now you must build a strong relationship with each of them by means of messages, video calls, and communication by cell phone. Not only your destiny depends on your decision, but also on the lives of these beautiful men.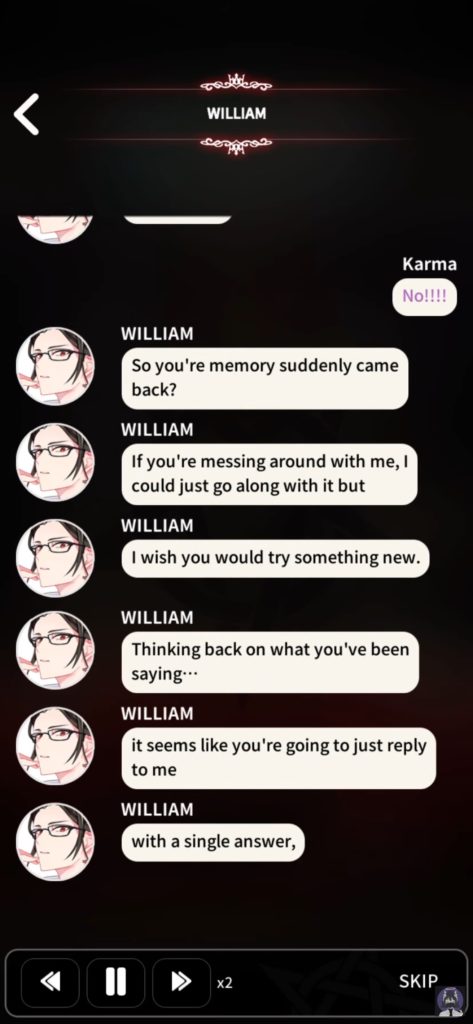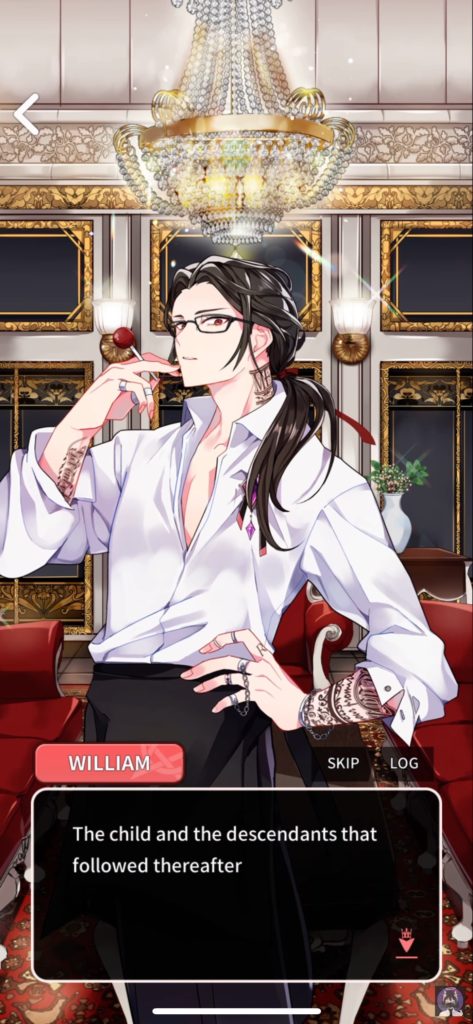 There is no room in your heart for some of them. With some of them, you will be able to make friends and even build romantic relationships. Every action you take will have consequences for the entire game. Which ending will you choose?