If you are preparing for the important speech, we advise you to download SpeechMaker developed by Plum Amazing.
In this tool, you can carry out a great variety of tasks. For example, you can create, practice, record, and hear your speeches.
When you have passed a quick installation, you can start using this app straight away. Tap on the Create button to add your speech.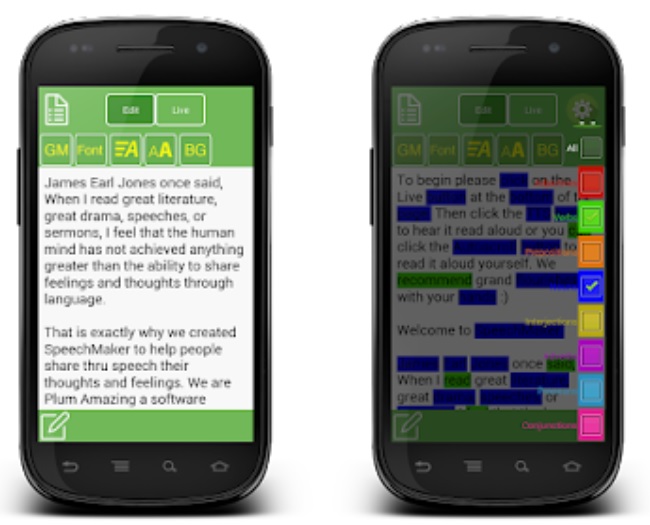 The application also comes with a wide range of editing features. For instance, you can customize a text's size, font, scroll speed and background color.
As soon as you have created your speech, you can instantly import it as text, RTF or PDF via Dropbox or Google Docs.
Moreover, the application also demonstrates all nouns, adjectives, verbs, pronouns, and other parts just in one tap. Plus, all these speech parts will be highlighted in different colors.
There is no need to worry that your speech can be too long or too short, as the application shows you the elapsed time as well.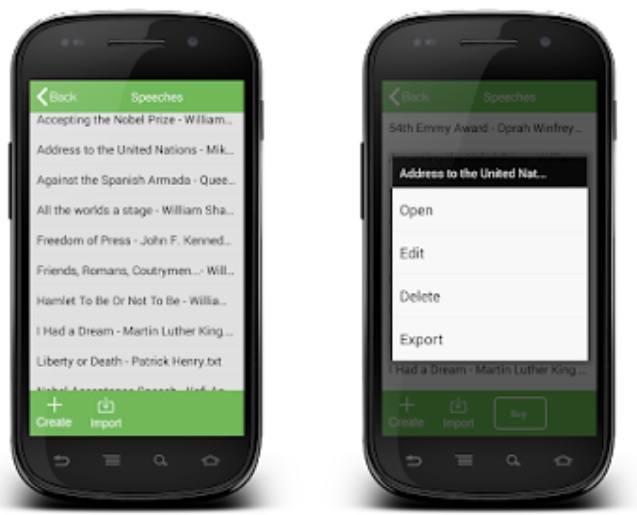 As for the additional features, SpeechMaker allows you to choose the preferred language, pitch, speed level, volume, etc.
Plus, the app's interface is quite straightforward, so even novice users will instantly understand how to use it.
To sum up, SpeechMaker is an essential tool for students, teachers, politicians, or authors. We have not found any negative comments from users.


Written by Daria 03.21.2022