Cooking games attract millions of players around the world due to the fact that they are as close to our reality as possible. They are also widespread among children, as they allow you to feel like an adult with responsibilities.
These games are widely used on different platforms and have intuitive controls that will understand the player of any level. To simplify your choice, we have reviewed these best cooking games in 2023 for Android, iOS, and PC. Download them all or try the best one for you. 
If you want to try more life simulation games then try these best games like Sims for Android & iOS.
Cooking Fever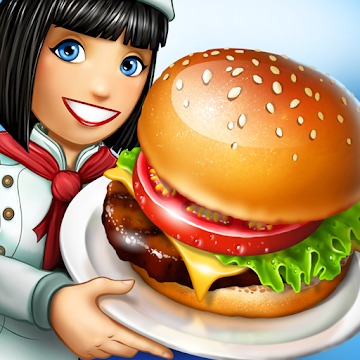 Cooking Fever is a fascinating restaurant arcade game. This game has won the hearts of millions of players.
The fascinating story begins with a trip to a small diner. But soon enough it will grow into a whole restaurant business. Each player will open the door to the world of the restaurant business.
You have to open and improve your own restaurant. Feed all visitors in time, do not lose any of them and, of course, make a profit. To cope with orders more quickly need to improve their equipment.
The app has fans all over the world. It also develops attentiveness and improves the reaction. The point of this app is that you can try on several roles. For example, directly, the cook – the basis of this app.
The chef cooks meat, chicken, fish, sausages, and side dishes like French fries. He also makes drinks, he is the person in charge of assembling the ingredients into one dish. The job is to put the ingredients together.
The cashier, for example, gets paid for orders placed. How well the level is passed is displayed by the number of stars received.
For a successfully completed level, the player can also receive gold coins. They are needed to improve the equipment, the quality of the dish, and the interior.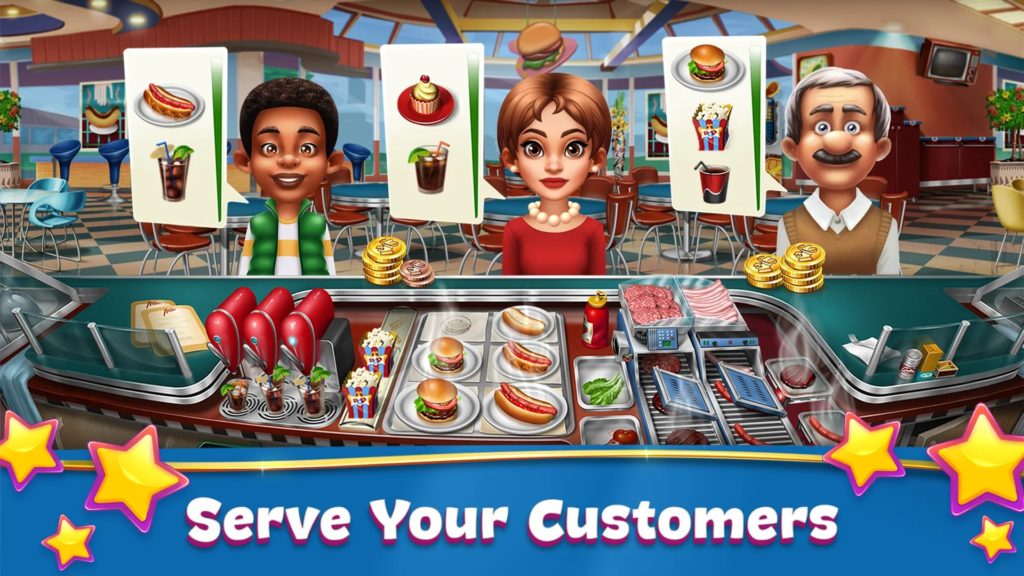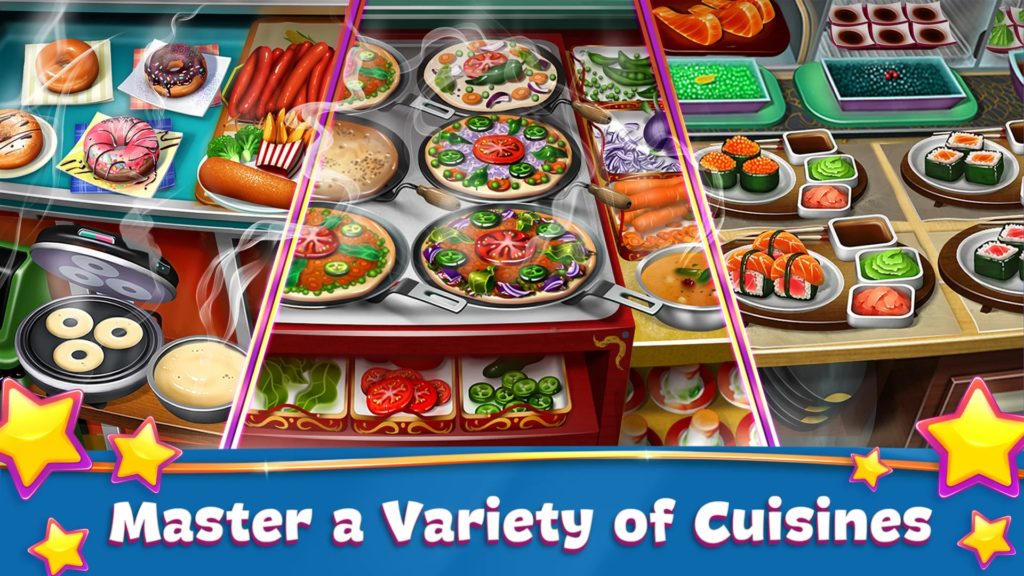 Cooking Fever is a great way to brighten up your free time. It is impossible to break away from such a dynamic action and a number of locations.


You may also like: 9 Best Multiplayer Farm Games for PC, Android, iOS
Cooking Madness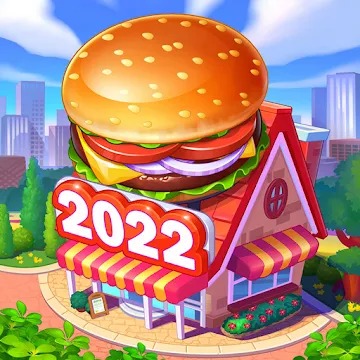 Cooking Madness is a game that helps you feel the burden of being a chef.
With each level, it becomes more difficult to work as a chef. It is almost impossible to give orders alone and enlist the help of friends and acquaintances.
At the beginning of the game, you will need to cook steaks and dispense draft beer. Then with each level, the dishes will change to more complex with the addition of garnishes and the work becomes unbearable even for the player.
For each level, the player receives coins, which can be spent to purchase extra burners on the stove or plates for the finished dish.
At each stage of the map, the player is given the keys, which should be collected a certain number to open a new restaurant and other places.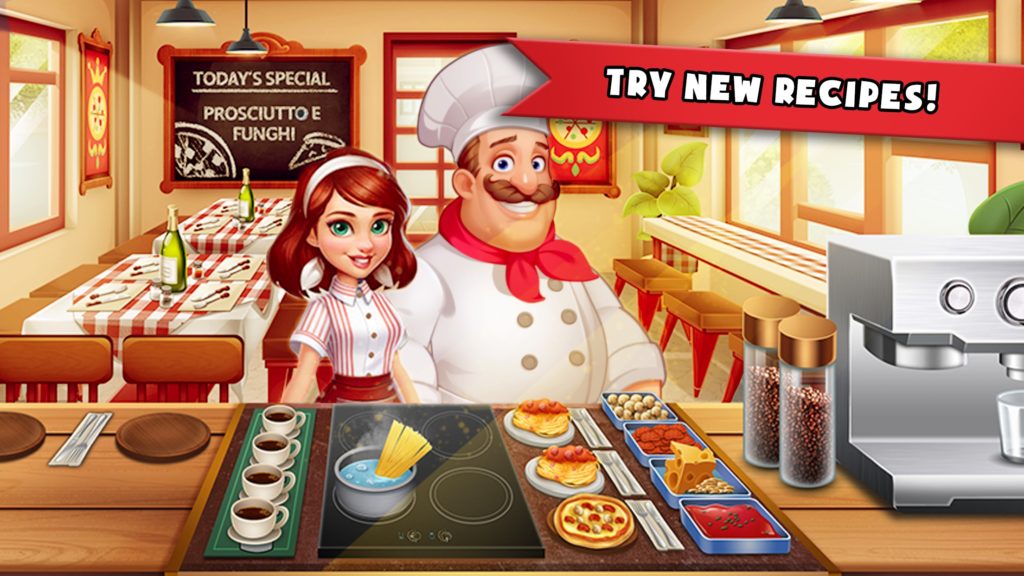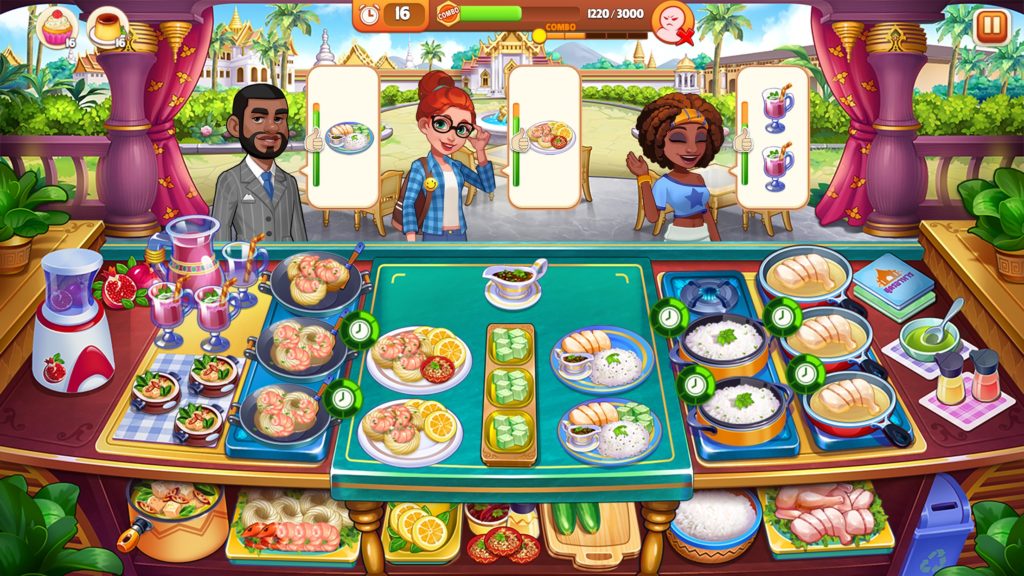 If there are difficulties in passing, you can use the diamonds. With each level changes the interior of the room. The game is so addictive that draws you into virtual reality for hours.


Cooking Diary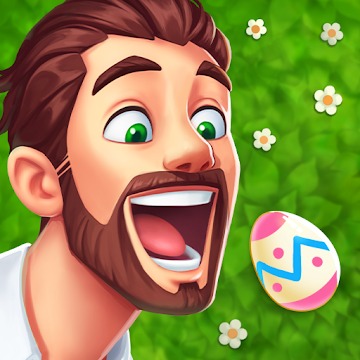 Cooking Diary is a game in which you will become a visitor to the culinary capital of Tasty Hills.
Here you will learn how to cook delicious food, decorate the place, admire visitors and improve your skills. Take on a variety of designs, upgrading your closet.
You will also have to compete with other players and pass your own company to make your restaurant one of the best among the visitors. Cook hundreds of different dishes and discover new ingredients and recipes.
Make your restaurant one of the most visited in the city. This is not only a fascinating game with beautiful graphics but also a great opportunity for career development. In the course of the plot, with the accumulated funds, you can open a whole chain of restaurants.
Upgrade the kitchen, and interior elements, buy furniture and install decorations. Your goal is to make customers want to come back to your place.
Be careful – your actions are watched by critics who are waiting for an excuse to write a tricky article about your activities. Among other things, you will be able to change the appearance of the characters and pick up stylish hairstyles, eye color, and face shape.
The constant flow of customers will depend on the variety on the menu and the speed with which you will serve them.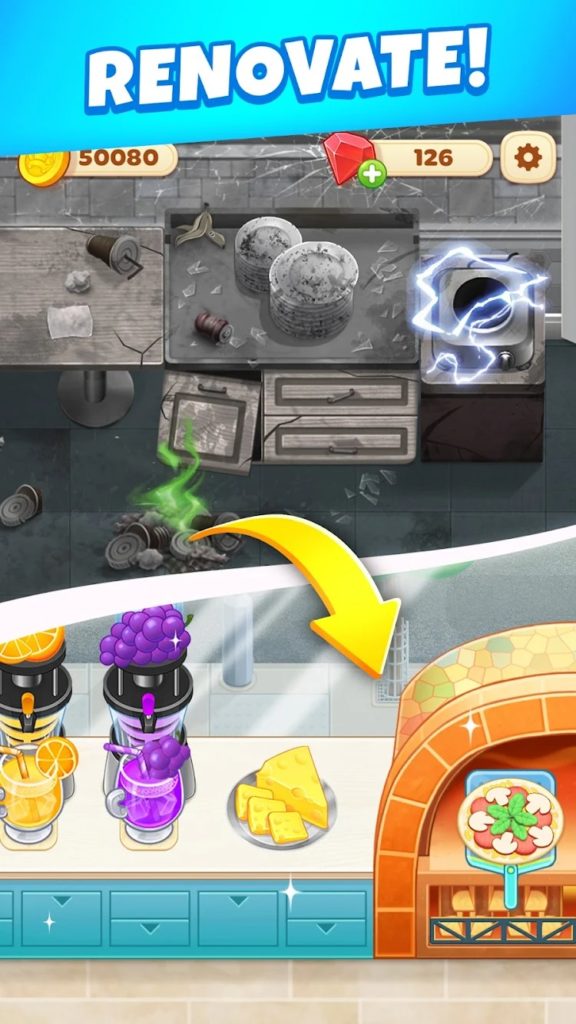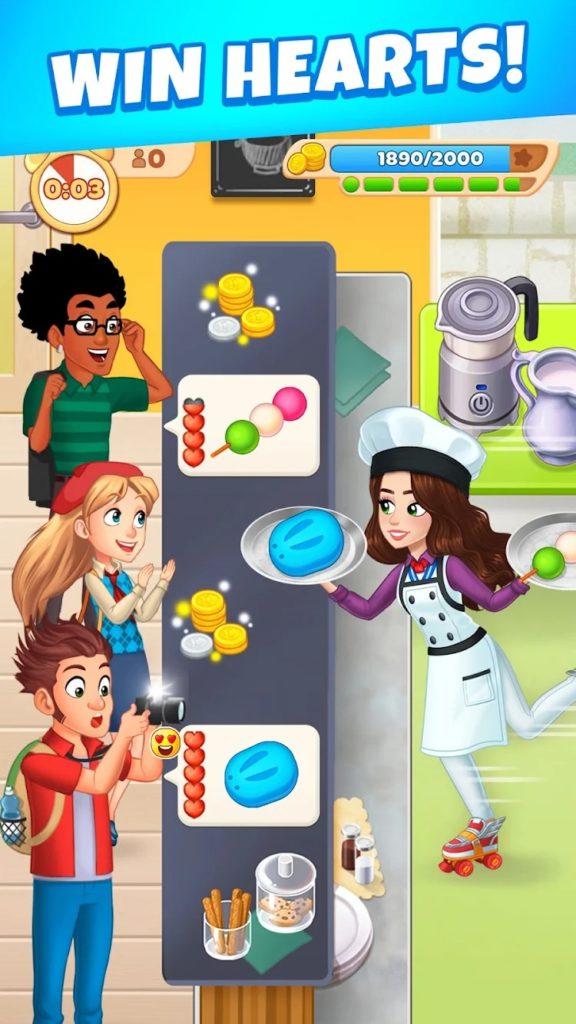 Moreover, for true fans, there is an opportunity to join a clan or create your own guild. Then you'll be able to take part in online competitions with other chefs.


Toca Kitchen 2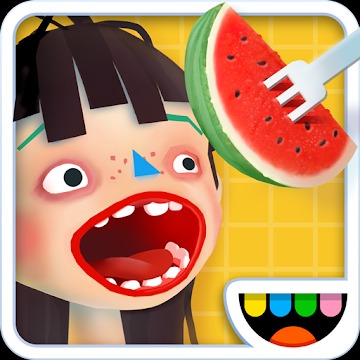 Toca Kitchen 2 is the second part of the legendary kitchen, in which the player tries on the role of a daring chef.
Cook with no limits on the number of products and restrictions, and treat guests of your small restaurant with your masterpieces.
The game has no beginning and no end, your institution will not close, and customers will not go anywhere.
The player can safely experiment in the kitchen and let his imagination run wild. In it, you can cook something that in reality is simply impossible, and get an estimate for your masterpiece! The fridge protagonist keeps a huge amount of products. The number of ingredients is about twenty.
All of them can be mixed with each other in every way. So every dish in the game will be unique. It's easy and interesting to play.
The gameplay will catch the older and younger people. This is not surprising, because the success of the game is that there are no restrictions and all sorts of factors that will make the player nervous.
Toca Kitchen 2 will really help you relax after a day of work or school. Special attention should be paid to the reaction of the guests to the dishes. Potatoes and chicken will please everyone, but as soon as you cook octopus with spicy strawberry sauce, your guest will be shocked.
Watching it all is fascinating. It is the reaction of the "virtual tasters" that makes the game lively, distinguishing it from other apps of a similar genre. Another nice feature of this game is that the graphic design is brilliant. Everything is bright and colorful, but not irritating.
The physics of food movement and facial expressions of the guests are made with intelligence. With all of this, the game's optimization is at an acceptable level. The developers have done everything to make everyone feel like a chef.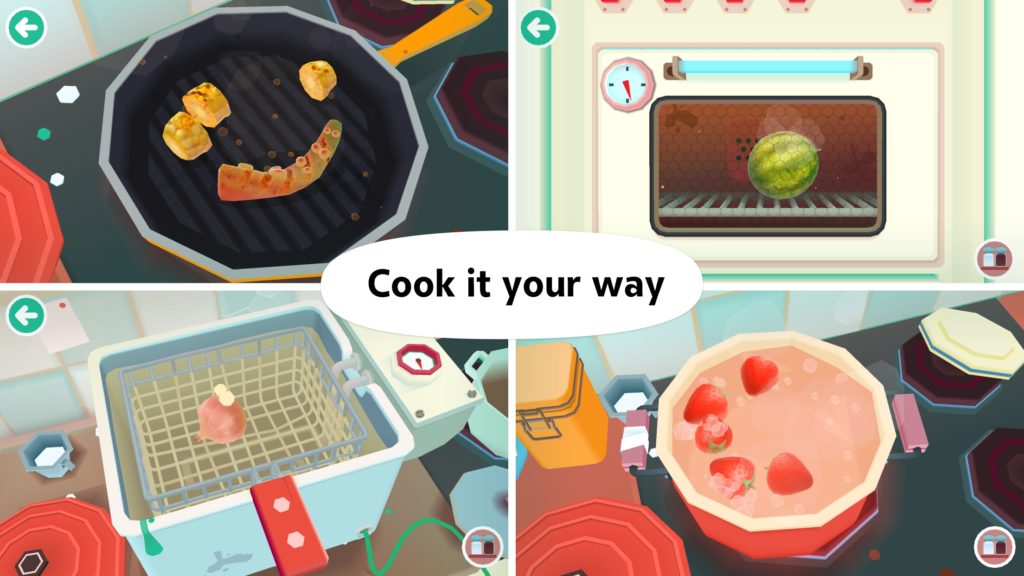 Toca Kitchen 2 is a fascinating game that deserves the attention of fans of mobile games. It will not leave anyone indifferent who opens it at least once: to play and forget it is simply impossible! If this game appears on your device, it is sure to take a place in the memory of your phone for a long time.


TO-FU Oh!SUSHI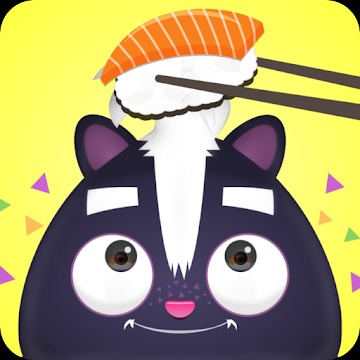 The mobile game TO-FU Oh!SUSHI invites you to try to understand the orders of funny fairy animals, fulfill them and see the reaction to the dishes.
In the app, you can create your own recipes and feed the dishes to your visitors. The game is created for entertainment purposes. It allows you to be transported to a restaurant on Tofu Island.
It is populated by various fabulous animals, including a lion, a fox, a gorilla, a penguin, and many others. When visitors enter the restaurant, a dialog cloud with a picture appears. It shows a hint of ordering. This can be a picture of a finished dish or ingredient.
The game will allow you to have fun. Several types of reactions to the completed order are provided. If the player does not guess, the visitor can take it easy. Spicy spices will cause skulls and anger. An accurately created dish will make the visitor happy.
He will jump up and down and start spreading vibes with hearts. There are three kitchens available in the game. They differ in the types of cooking and the set of culinary devices. The Nigiri kitchen is used for orders containing fresh fish or squid.
The game has an aquarium where you can choose your prey. Next, it will have to be cut according to the outlined lines and added to the rice with wasabi. Guncan kitchen offers ready-made poppies, which must be filled with fillings. Special dispensers are provided for this purpose.
It is possible to fill the poppies with popcorn, caviar, jelly bears, sea urchins, and other components. You can take a picture in this kitchen and use it as a fun stuffing.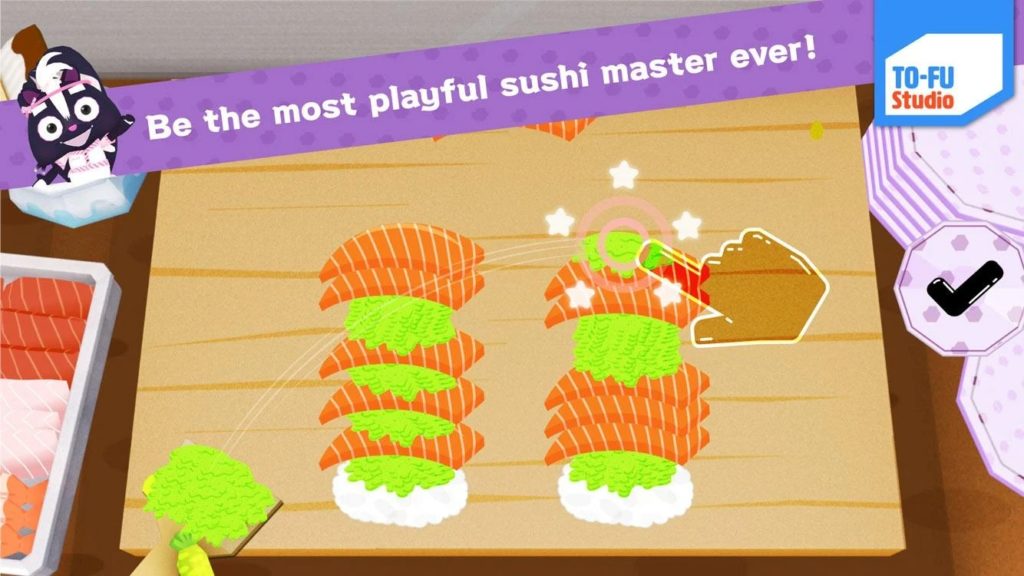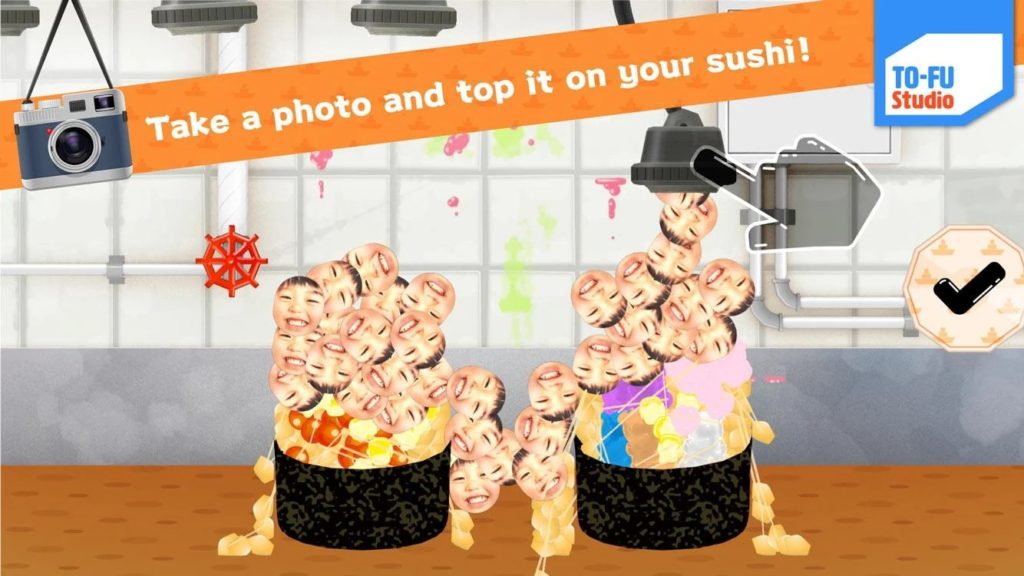 The Maki Sushi Kitchen is designed to make rolls. On it, you can choose the sheet, additives, and toppings. It allows you to cut a twisted roll into neat rolls.


Cooking Mama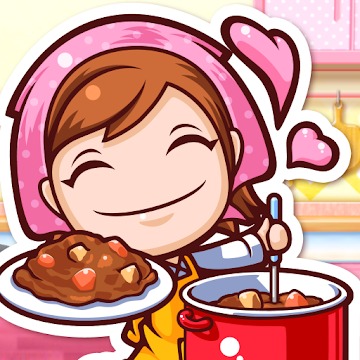 Cooking Mama: Let's cook! – This game can be played with the whole family. It is a cooking simulator in the kitchen, which will allow you to bring to life various culinary recipes.
The fascinating cooking of food will entertain players of any age. The cooking process is reproduced as a simple and fun mini-game. After the first launch of the game, the user has credited 50 coins.
Then the main window opens, which will surprise the user with an abundance of colorful and animated elements. At the top are buttons for social networks, the section on the jewelry competition, achievements, and sales.
In the Kitchen section is a list of recipes, by clicking on the recipe, the user opens its card, which contains information about it. By pressing the "cook" button, the player starts the cooking process.
After that, animation with the main character of the game is displayed, there are commands at the bottom and hints at the top. First, you need to cut the products – for this, there is a special button. Then, the slicing animation opens – to cut, you need to swipe your finger on the screen.
After the end of the process, the user receives coins and an experience star. Next, come to the rest of the cooking actions, depending on the recipe: frying in a frying pan, grinding in a meat grinder, and other actions. It is important to keep track of the clock to meet the allotted time.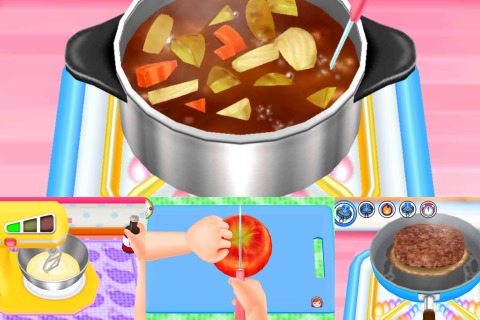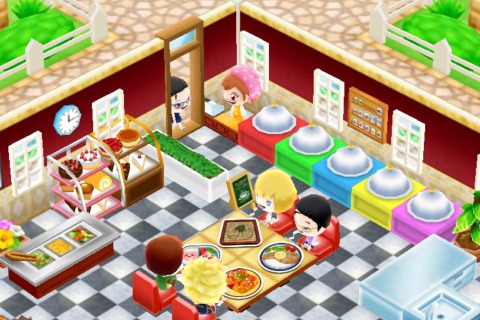 During the process, hints will appear on the screen. After finishing cooking, the player receives a reward. The player grows animals and plants on his plot, from which he prepares new dishes with different recipes.


Girl Games: Unicorn Cooking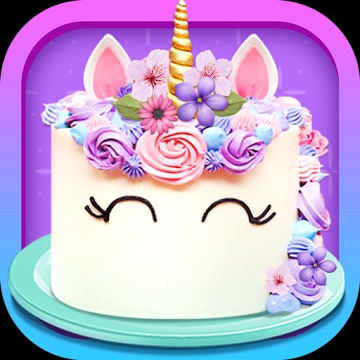 In Girl Games: Unicorn Cooking, anyone can be in the role of a chef preparing many culinary recipes.
The game has a large base of recipes known and rare dishes and culinary tools. Here it is possible to create colorful desserts, colorful cakes, ice cream, and other products.
In the main menu, you can see what dishes he made, rate the game, turn off the music, to contact the authors of the game. Selecting a dish from the list, you can read the recipe: this is the required number of ingredients, cooking time, and caloric content.
In the recipe are buttons to close the window, share the game, and start cooking the dish. In the cooking interface, there are culinary tools: spatulas, pastry syringes, molds, and other devices.
The player makes a mold on the plate according to the sample, and adds elements to it, as indicated in the recipe. All elements are in the area with the corresponding categories: ear, eye, hair, horn, plate, and sprinkles.
After finishing cooking the dish the player can eat it immediately for a limited time. The player can also use syrup machines, which will be useful in some recipes.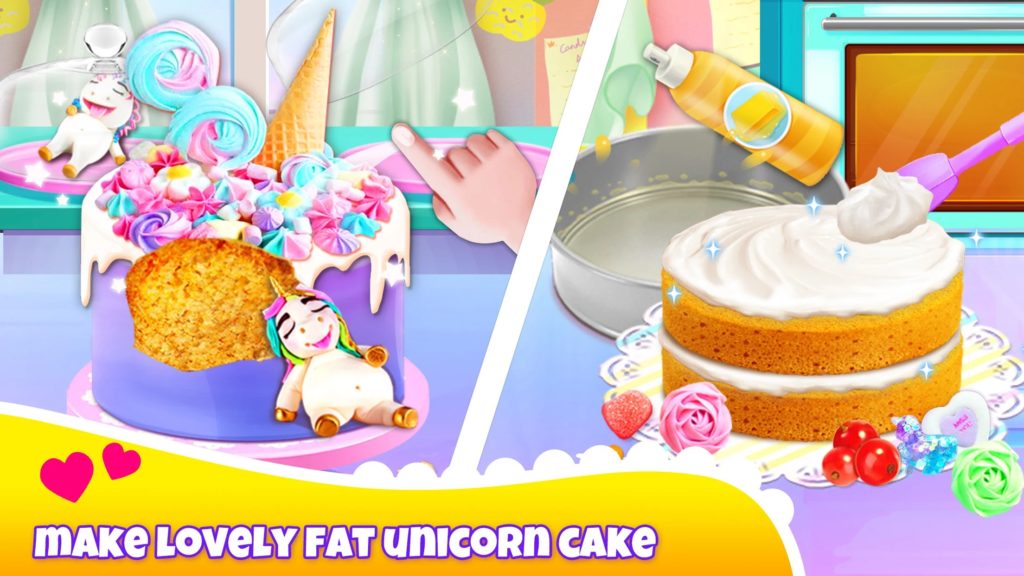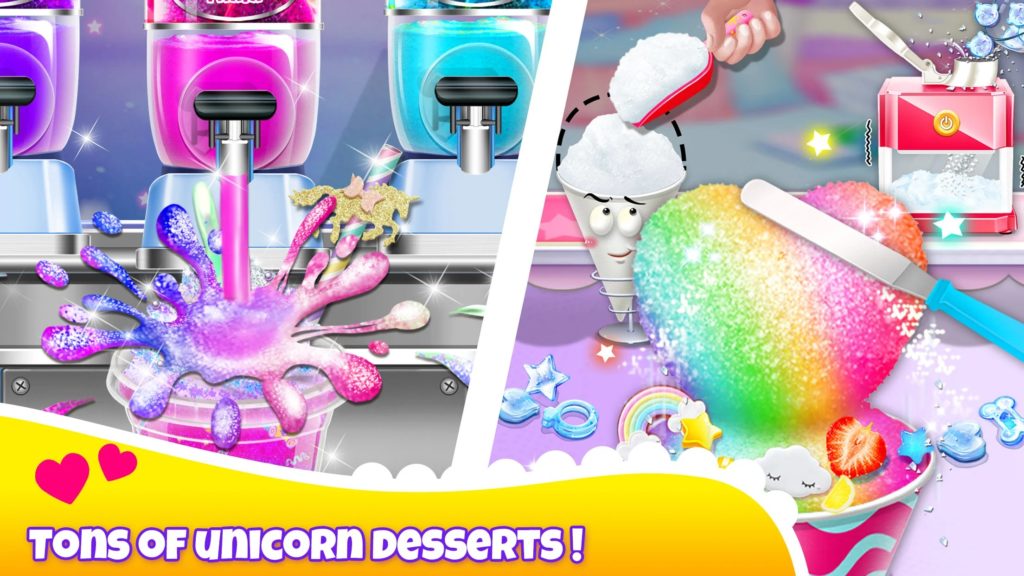 Also in the game, there are household appliances: oven, cream whipper, food processor, stove, ice cream maker. There is also a set of hand tools: spatulas, cups, plates, knives, cutting boards, molds. The player can execute any recipe.


Airplane Chefs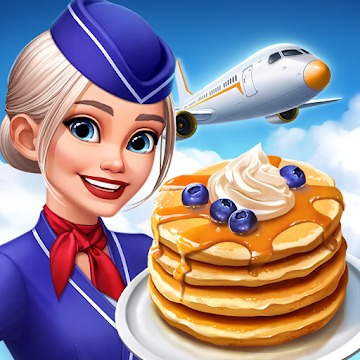 In Airplane Chefs you'll have an ethereal culinary experience as you prepare appetizing meals and desserts.
The addictive game invites you to spread your wings and sell your culinary creations to airline passengers.
It's a time-management-style arcade game where you'll cook at speed and take a trip around the world at the same time. Travel from sunny Sydney to urban New York.
Master new recipes so that even the most sophisticated will love the taste and look of the dish. Flit to the world's greatest cities and show your knowledge of local cuisine, but in a new format from the chef.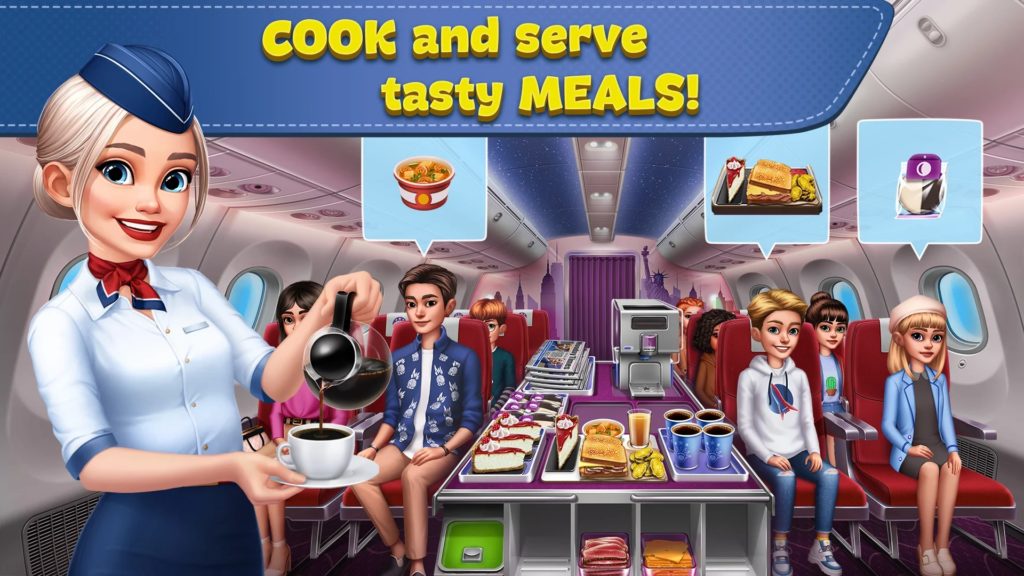 Boost your cooking skills, improve your kitchen, and buy state-of-the-art equipment. Do it all to surprise your customers with sumptuous dishes.


You may also like: 11 Best Physics Sandbox Games for Android & iOS
Cooking Simulator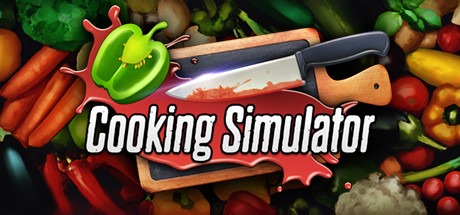 Cooking Simulator is a thoughtful and realistic cooking game that has almost everything that a project of this kind needs.
The mechanics of the gameplay, unlike other similar games, is not some primitive conventionality.
It is based on realistic physical manipulation with ingredients and kitchen utensils. It is carried out by the player in a huge professional kitchen.
At the same time, the action takes place with a first-person view in a three-dimensional space. Equipment, utensils, and recipes in Cooking Simulator are enough, as well as various products, spices, seasonings, and so on.
There are dozens of factors that influence the cooking process, such as cooking method, time, the interval of stirring, whipping, and so on.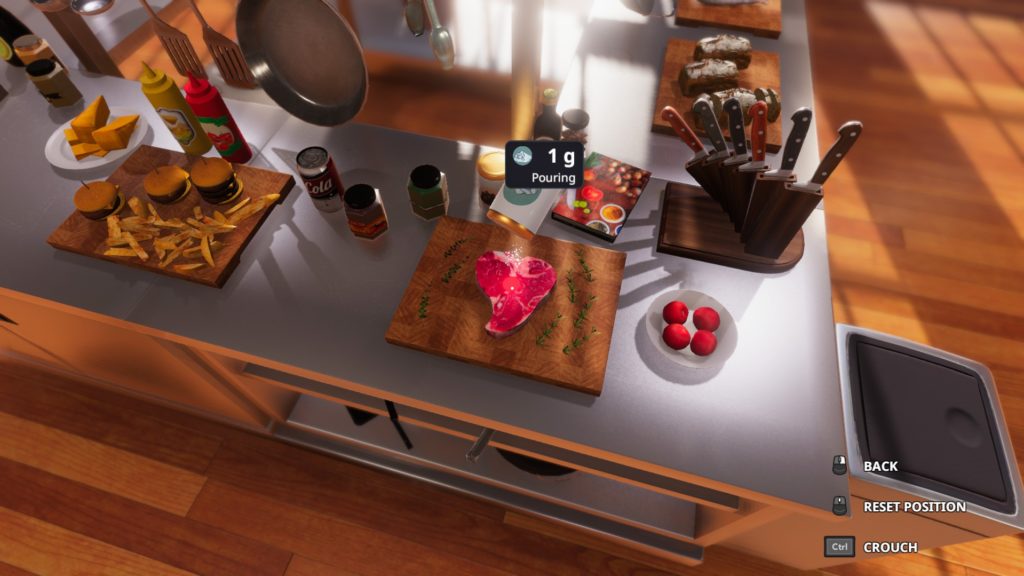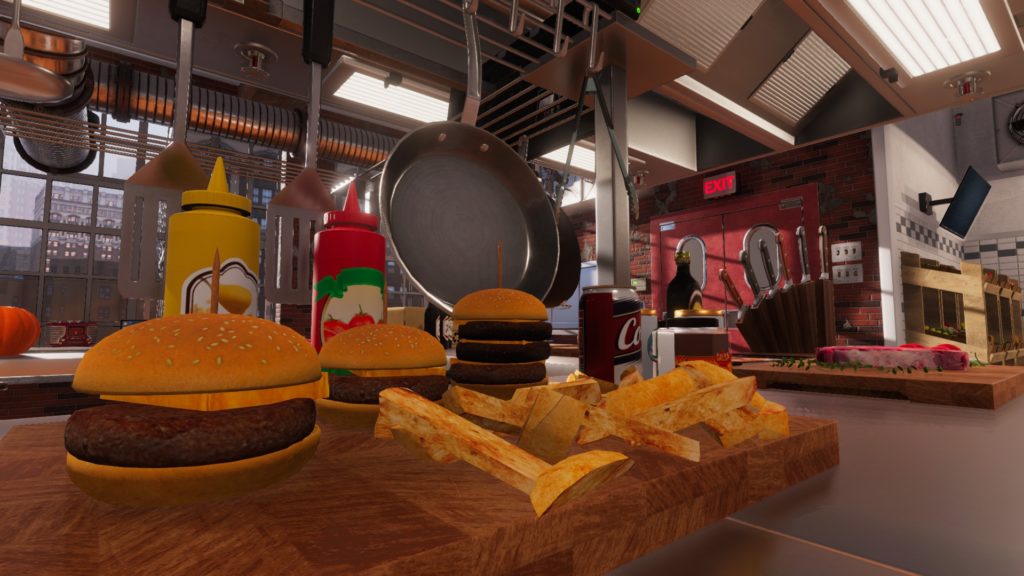 Cooking Simulator has the most realistic physics and cooking mechanics, nice music, and several game modes. It includes a career and a free sandbox. There are many themed add-ons dedicated, for example, to making pizza or bakery desserts.



Cook, Serve, Delicious!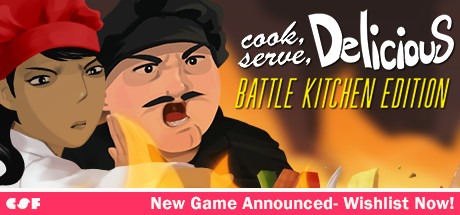 In fact, Cook, Serve, Delicious! is not a single project, but a whole series of cooking games that are fascinating restaurant business simulations.
Cook, Serve, Delicious! games are very multifaceted, endowed with a lot of features and game components that make the gameplay flexible and unpredictable.
But you really shouldn't be afraid of this game – all its parts and features are intuitive and can be quickly learned right in the gameplay. The start will have to unknown owner of a cheap cafe.
Gradually the player will move up the career ladder. In the end, you will be able to become an internationally famous chef, who owns an elite restaurant with the most exquisite dishes.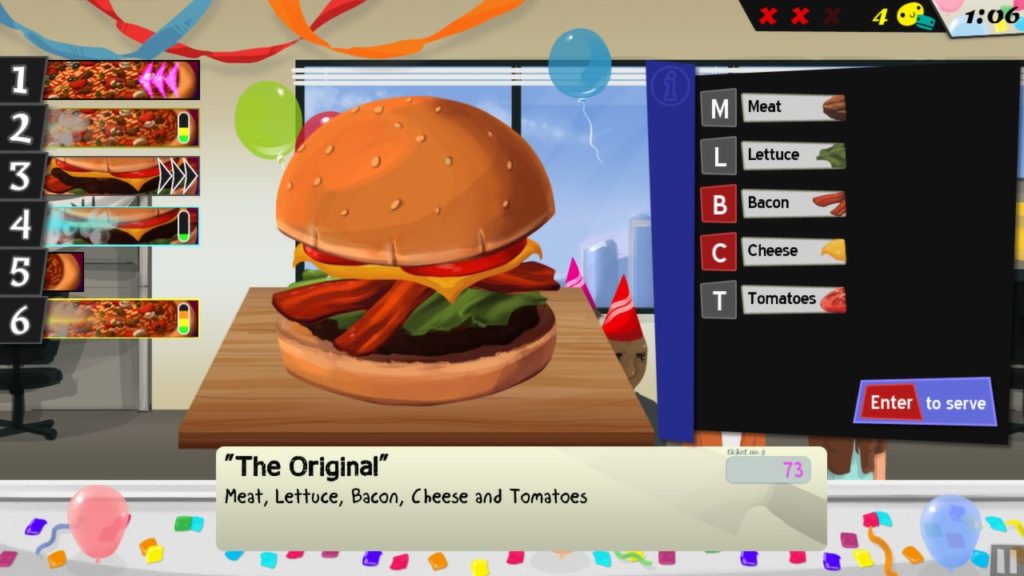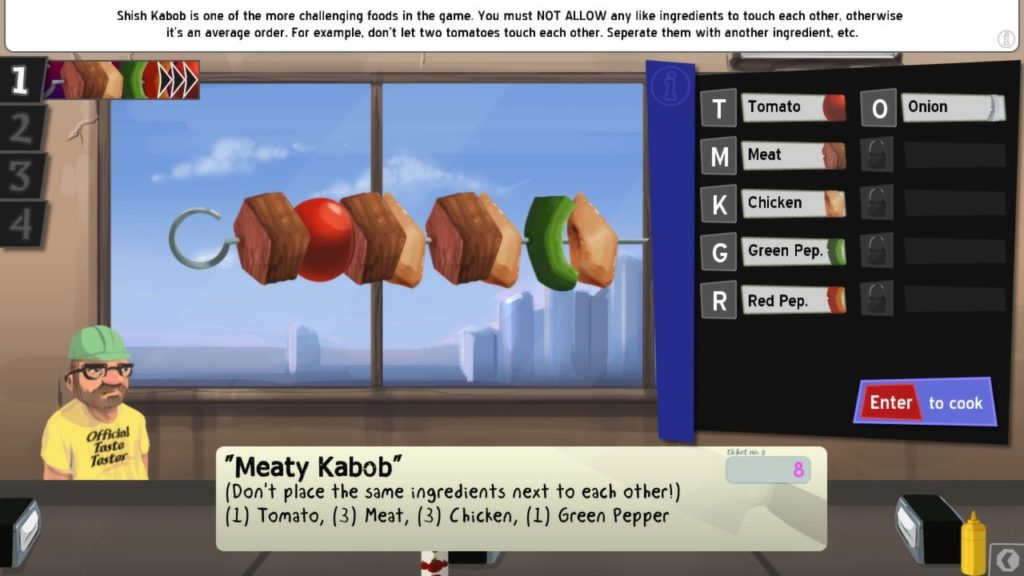 The game has several interesting modes. These include a story mode of 25 episodes, a co-op mode for up to 4 players, a challenge mode, and an endurance mode.



Star Chef: Cooking & Restaurant Game
Star Chef: Cooking & Restaurant Game is a free casual game that is a simplified restaurant manager.
The game is designed primarily for the younger female audience.
Only girls will be interested in opening their own restaurant in a colorful setting with puppet graphics.
Simplified graphics and game mechanics based more on cosmetic effects, the ability to communicate with friends right in the game.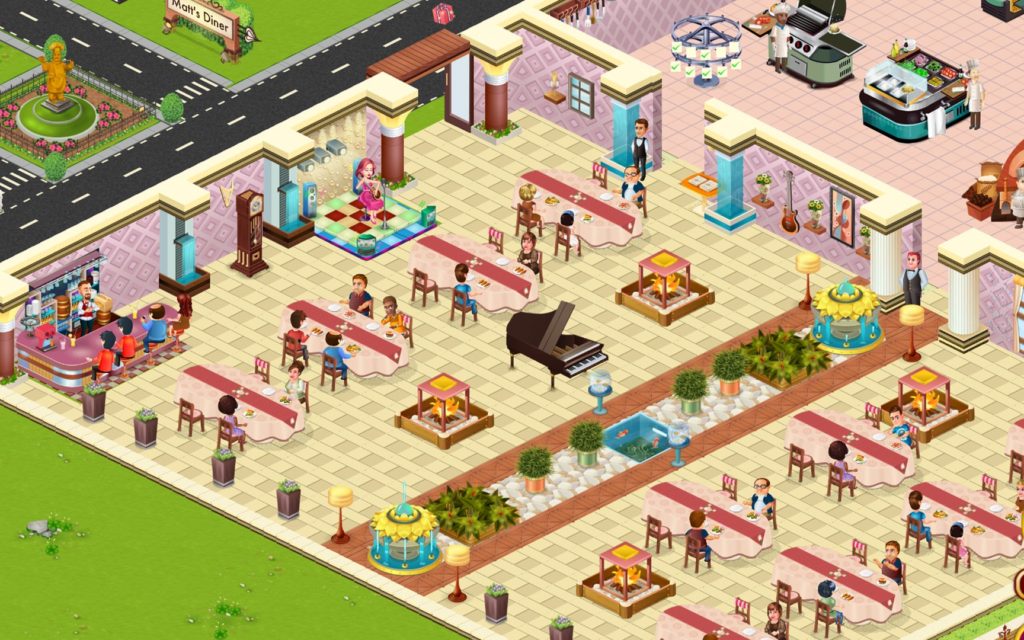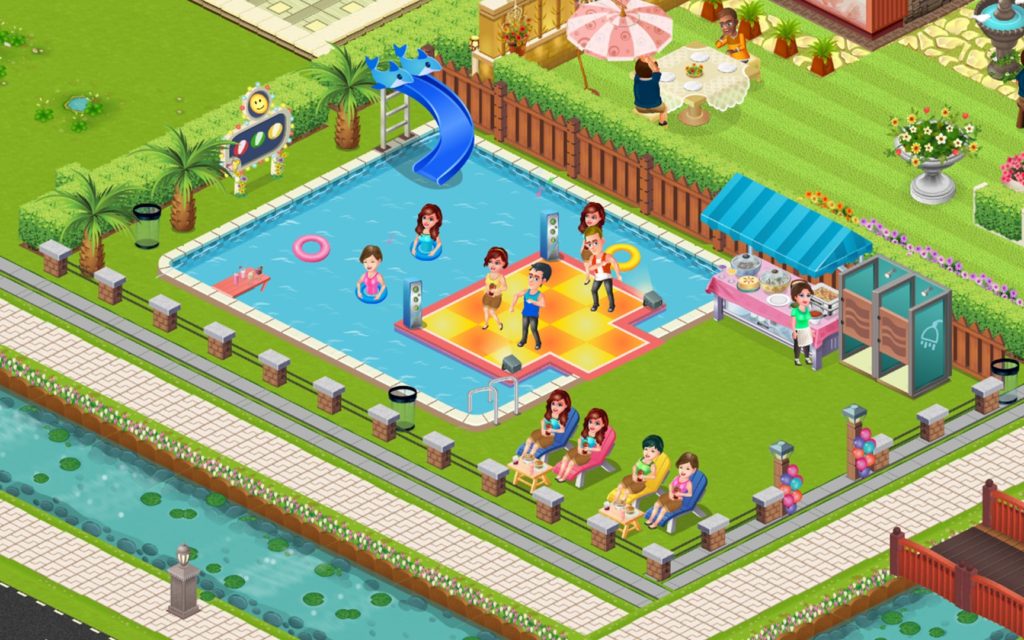 If all of these interest you, feel free to try playing the free Star Chef: Cooking & Restaurant Game.



Overcooked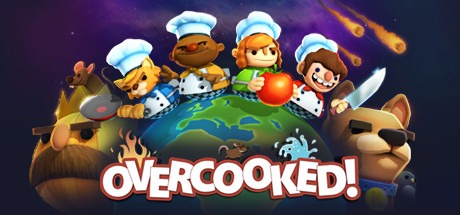 Overcooked is a colorful cooperative game about cheerful chefs traveling through a vast fairy-tale world.
They feed delicious meals to hungry and cranky customers. It is essentially a traditional time manager, but with very bright and funny graphics.
Also, this game has a rather complex system of cooking and serving dishes. You need to perform all actions quickly and accurately, and it is not always possible.
But failures in Overcooked! do not be upset, only spur you on to try again, trying to act more quickly and orderly.
The most fun to play in Overcooked! company, because, as already mentioned, it supports the cooperative for 2-4 people.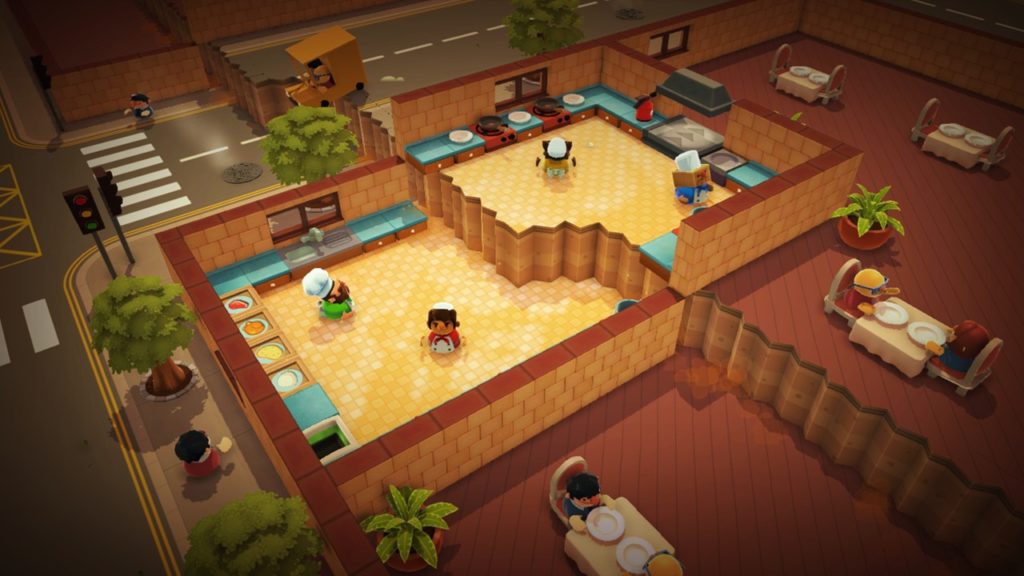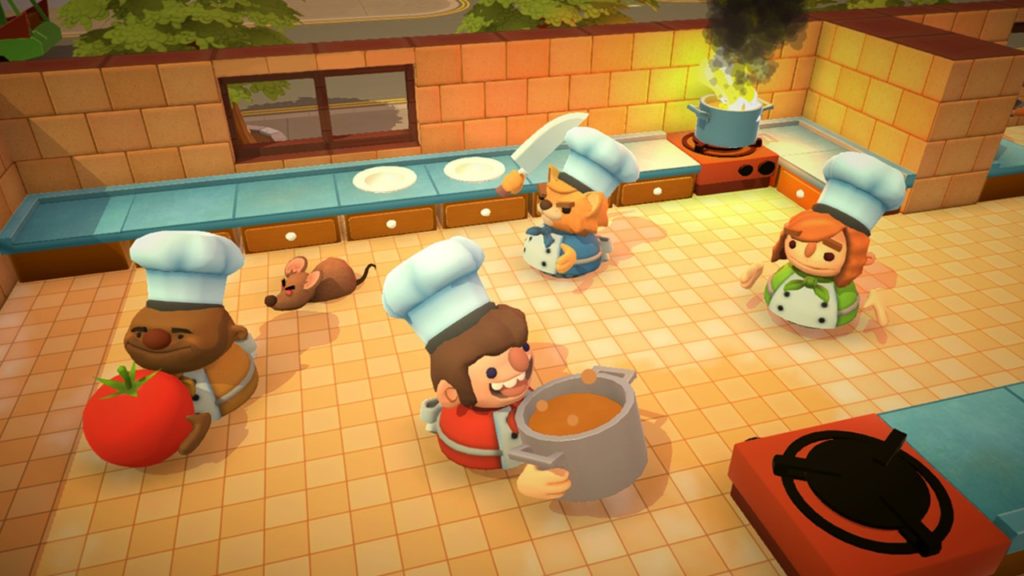 Another interesting point is the huge number of different levels-locations. They differ from each other by the conditions of tasks, the degree of difficulty, and thematic design.

Overcooked! 2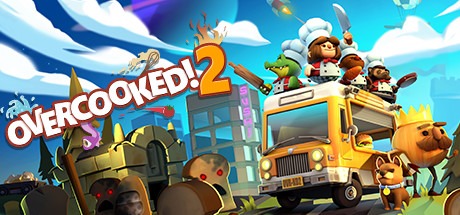 Overcooked! 2 is an indie game dedicated to cooking. It may not seem to have the most interesting theme, but in fact, it is one of the most fascinating cooperative games of recent times.
Overcooked! 2 has no enemies except for the ever-fleeting timer, and all the controls fit into three buttons: take, run, and throw/interact.
It's always clear what to do and how to do it – the main thing is to have time. Customers waiting for the order, leave a generous tip if it is delivered promptly, but should you hesitate or serve not what you asked – you get a fine.
For each level, you have to get as many points as possible in the allotted time. Overcooked! 2 never lets you relax, even those who have fully explored the first part. New recipes and conditions are constantly appearing here.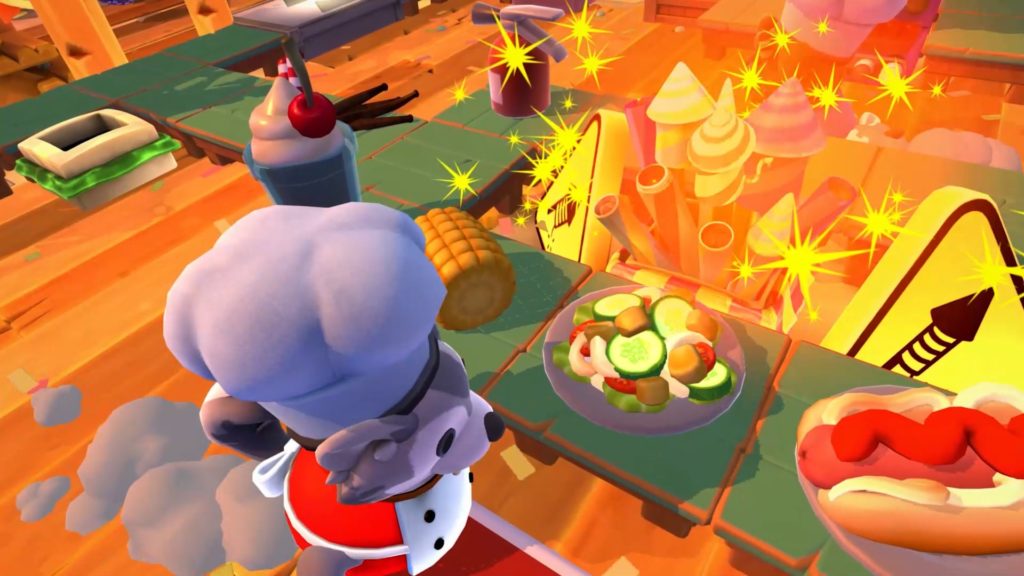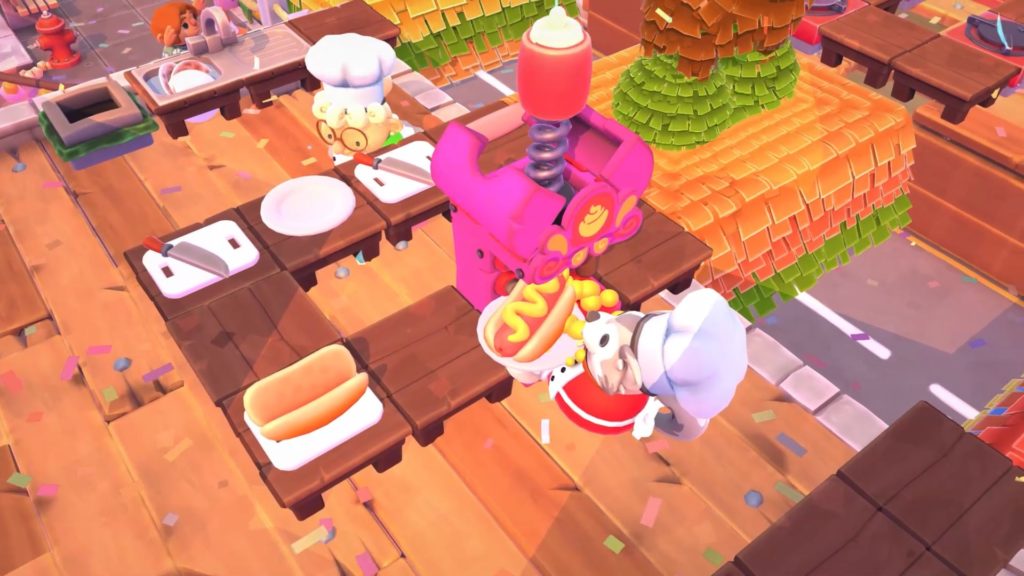 You should try Overcooked 2 and you won't be able to come off. If you have friends that aren't afraid of serious challenges, gather them together in Overcooked 2.

Chef: A Restaurant Tycoon Game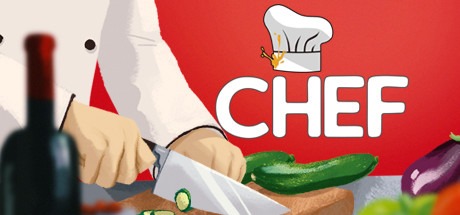 Chef: A Restaurant Tycoon Game is a game about running your own restaurant, including an in-depth economic model.
It also features a clever character and restaurant creation editor, as well as interesting game mechanics.
These mechanics combine the ability to furnish the interior of a restaurant, create a menu, train your chef, divide your budget, and more.
You will also be able to create new recipes by experimenting with many ingredients. This is a model of development of the chef, which is close to a full-fledged RPG.
The chef can level up, learn new recipes, and improve and unlock new abilities. There are about a hundred abilities in Chef: A Restaurant Tycoon Game, divided into six thematic levels.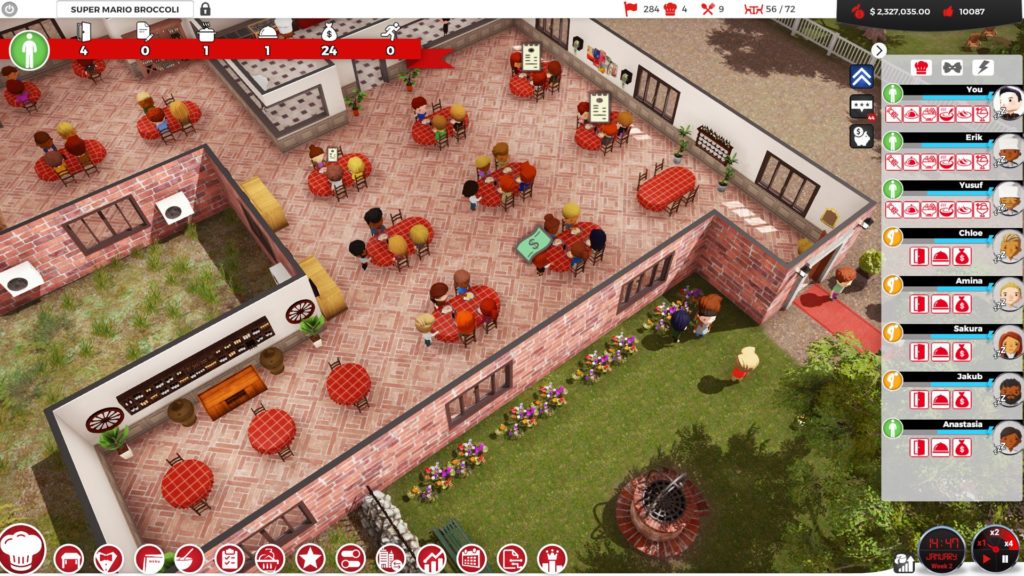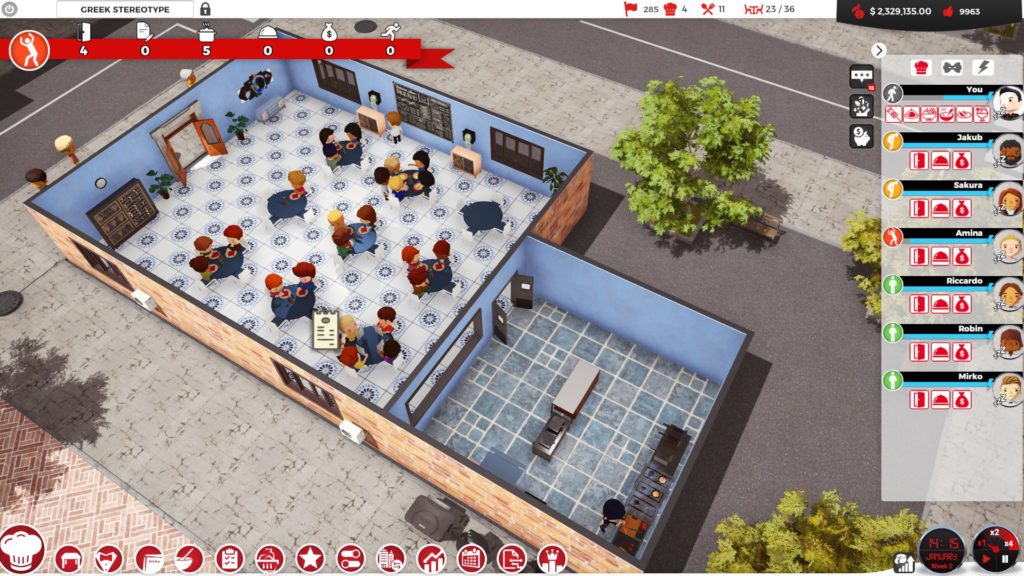 It is an excellent game on the theme of the restaurant business. It will be interesting for lovers of casual economic strategies and arcade culinary simulators.

You may also like: 11 Best Realistic Simulation Games for Android & iOS
Battle Chef Brigade Deluxe
Battle Chef Brigade Deluxe is a two-dimensional game with hand-drawn graphics and an oriental fantasy setting.
It has battles with monsters and cooking all sorts of different dishes, implemented in the form of mini-games.
According to the story of the game, in a fabulous world, there is a grand culinary competition, which brought together the best chefs.
The main characters of the game are two chefs, who are different bright appearances and different characters.
As a result, the developers of Battle Chef Brigade Deluxe have created a fascinating symbiosis of casual "three in a row" and old-school "beat them all".