Japanese Kanji Drop is an online puzzle game from Japanese developers. This game is suitable for everyone:
Japanese language practitioners
people with an advanced level of language who want to easily learn new Japanese words and kanji
those who like educational games and brain training with minimal effort and an admiring result.

You may also like: 9 Best Box Puzzle Game Apps for Android & iOS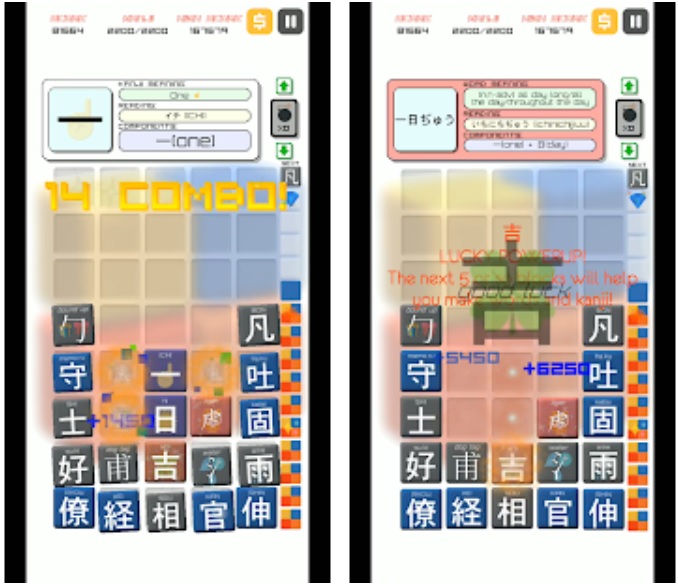 The essence of the game is that falling blocks with Japanese symbols appear on the screen, which need to be combined into Japanese words or kanji. If the user happens to have a plug with the formation of a particular kanji or word, this application is equipped with a hint system that will help you complete a task of any complexity.

You may also like: 7 Best Horror RPG Puzzle Games for PC, Android, iOS
As the game continues, the user will learn more and more new words and kanji, thereby learning the most difficult Japanese language in a playful way.
 Moreover, users will be pleased with the colorful design, which allows them to escape from external stimuli and plunge into the world of learning the language of the great samurai with joy.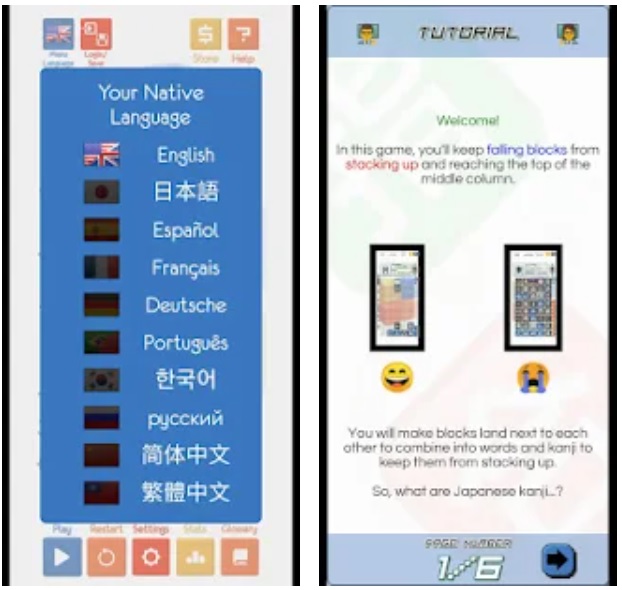 This game allows users to instantly translate all the hieroglyphs that appear into Russian by clicking the flag button in the upper left corner and selecting Russian as the language. This function exists for quick understanding and better memorization of the meaning of new words and kanji.
If you prefer to spend time more productively, then the Japanese Kanji Drop game is absolutely created for you!

You may also like: 9 Best Ship Building Games for PC, Android, iOS