Trading bots help automate the process of crypto investing. Thanks to these tools, it is possible to increase the amount of profit and reduce losses. It also helps reduce the risks that affect the results.
Such software includes large communities of big traders. They give valuable advice and strategies. Go through this review of free crypto apps with trading bots for Android & iOS. With these apps, crypto trading will always be pretty handy.
To be always aware of your investments and income we recommend you to use these best trading price alert apps for Android & iOS.
Pionex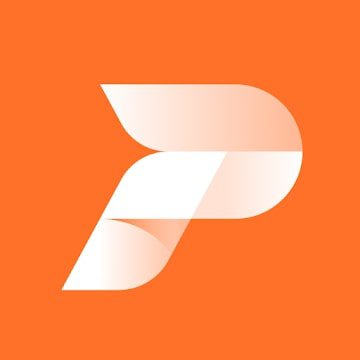 One of the most popular crypto exchanges Pionex provides its users with access to 16 free trading bots. They allow users to trade different currencies and get the largest profit.
Of the available ecosystems, Binance and Coinbase are especially worth mentioning. Profits can be stored in a personal Pionex account.
The minimal trading fees make this app stand out from the rest. Users' confidence in the relevance of this exchange is confirmed by the license Money Services Business from FinCEN.
The service provides security of assets. You can also protect your account with different degrees of verification. Google Authenticator email verification is available.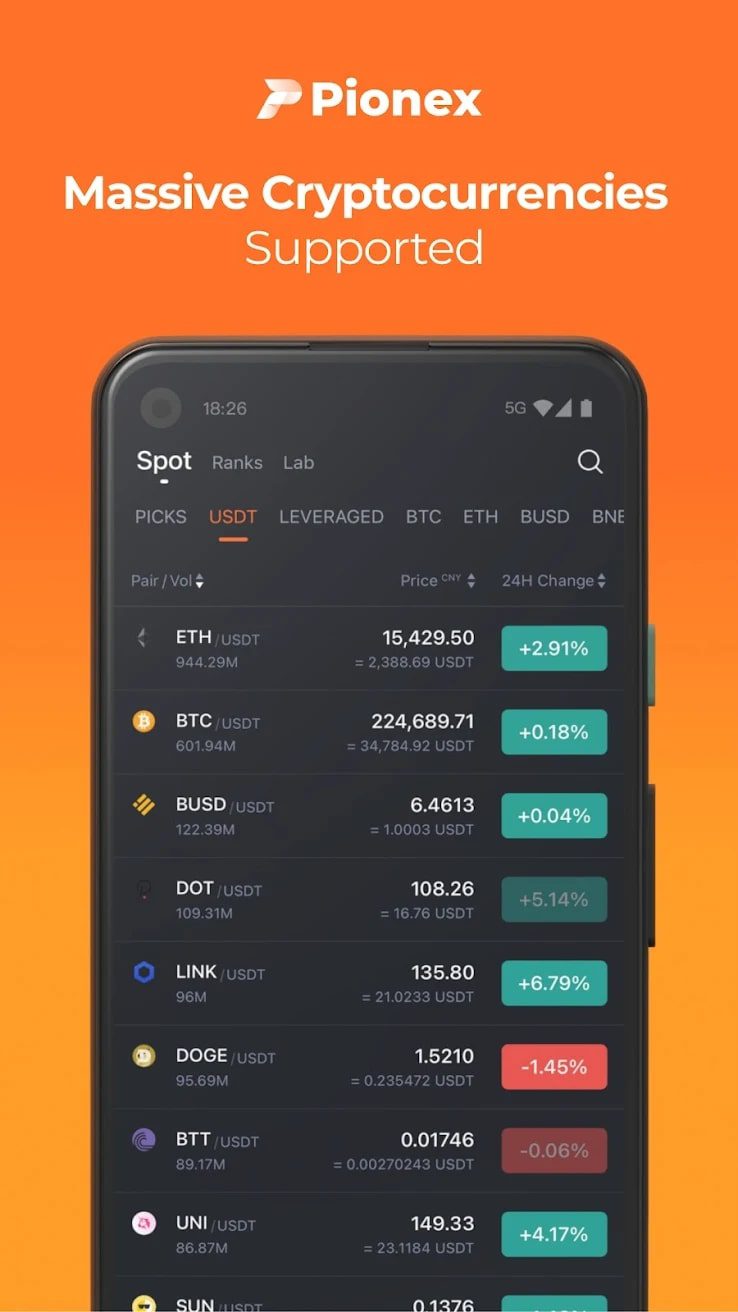 This app is suitable for beginners and professionals. The toolkit is diverse and allows you to build a working strategy.


You may also like: 9 Best Apps Like VectorVest for Android & iOS
3Commas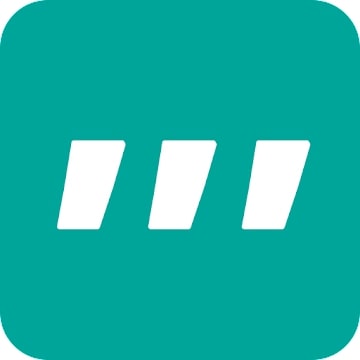 The 3Commas service offers the ability to automate the process of getting information about crypto exchanges.
If you already use a particular crypto exchange, you can add it to the app using API keys. The service supports almost all options. You can place orders on many platforms simultaneously in one window.
Use the Trailing mechanism for the greatest benefit. To avoid unpleasant losses, set the transaction to close when a certain price is reached. Select the lowest level, at reaching which the service will close the transaction.
The trading bots will do all the work for you. You need to configure them first. Choose the best strategy and set the settings that you are based on.
Besides, there is an interesting tool called Paper Trading. This is a game with which you will practice trading crypto. Here you can experiment with different trading strategies.
You can buy and sell coins for play money. All simulations exactly replicate the real actions of the trader. So you get close to the reality of the trading experience.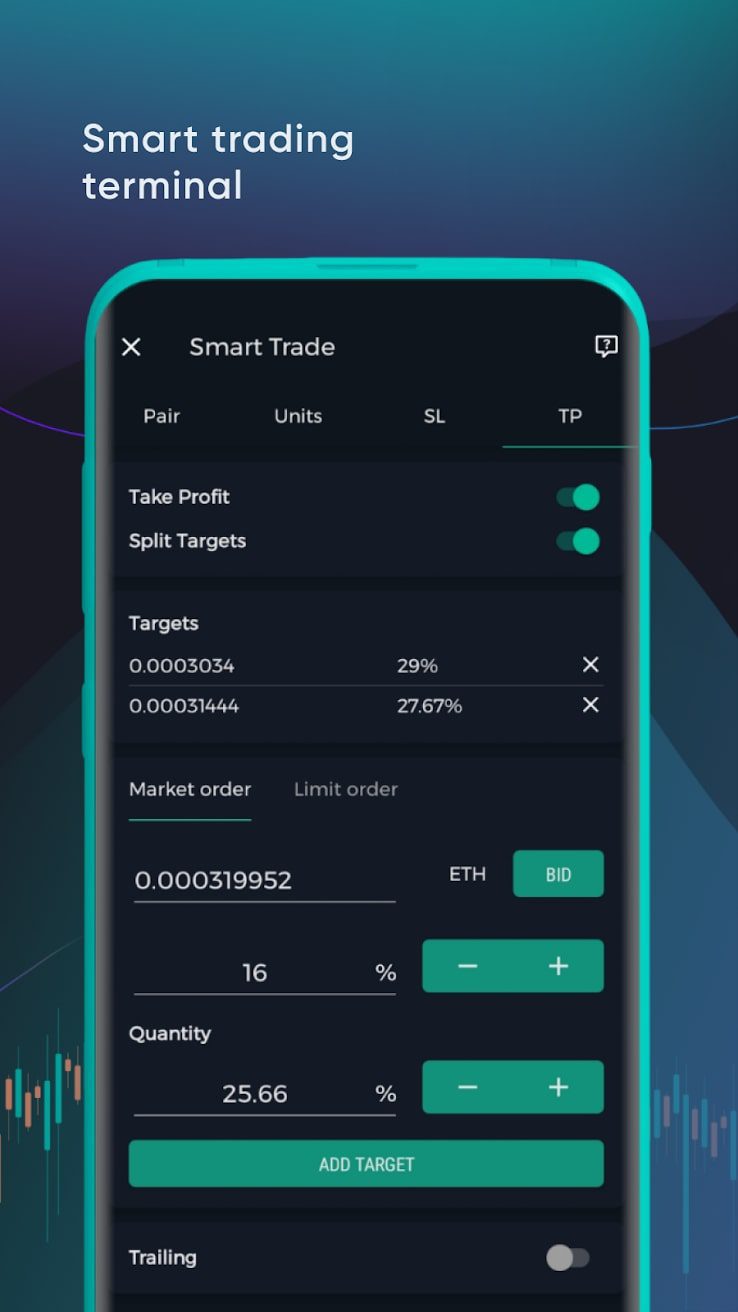 The price charts allow you to track the performance of your assets. To avoid wasting time checking for updates, you can connect push notifications. There is also a support team that you can reach through online chat or email.


Cryptohopper
The Cryptohopper app will become an indispensable tool for traders.
This service provides an opportunity to automate crypto trading.
It works with the world's leading crypto exchanges. Suitable for experts with a lot of experience and beginners who are just starting their training.
The functionality allows you to track all investments. The strategy can be changed at any time. Moreover, there are ready-made templates that provide high results.
Automation of processes saves time. Trading continues around the clock. There are great simulators here. With their help, you can practice trading and view the results of a particular strategy.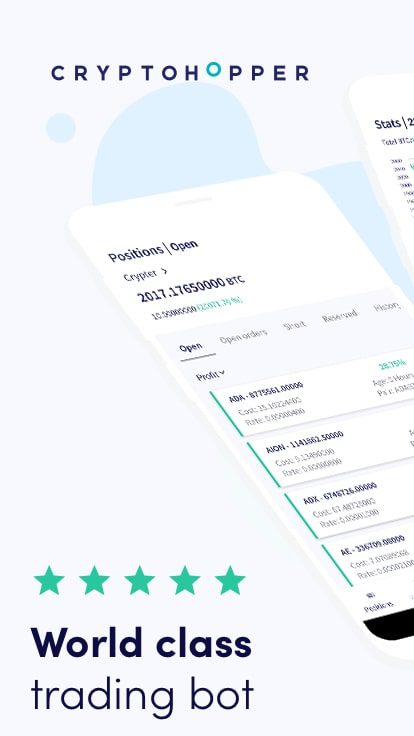 Push notifications will notify you about new orders and other changes on the exchange. Thanks to the lowest fixed fee subscription, the service does not charge any payment fees.


BitUniverse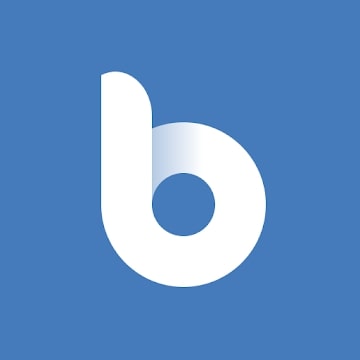 BitUniverse supports a huge number of popular cryptosystems. It includes Binance, FTX, and Coinbase.
At the same time, all the functionality is available for free to every user.
The trading bot, which is presented in this app, is characterized by reliability. It can work around the clock without distracting you from other important matters.
The algorithms do not allow any missed trades. Profits are guaranteed to grow. You don't need any special knowledge or skills to use it.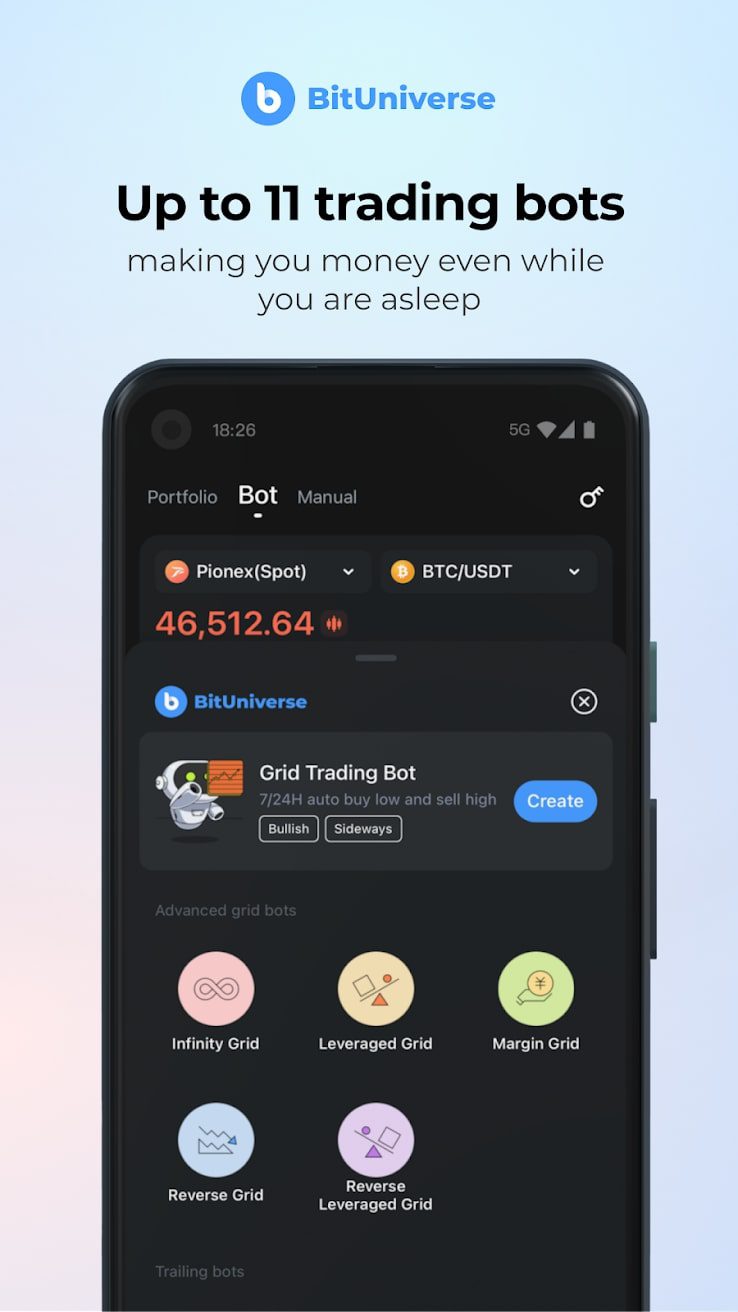 The recommended strategies will help you easily increase your performance. The security and encryption system ensures the privacy of your data and transactions.


TradeSanta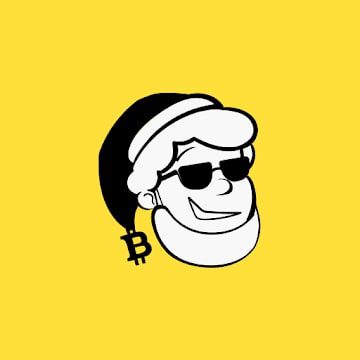 TradeSanta has productive bots that provide automated crypto trading. All the strategies that are presented here provide high profits.
Newbies will be able to smoothly get into all the processes. Bots will be responsible for the technical aspects. You will learn about the basics of trading details.
Professionals will enjoy routine automation. Use many bots to increase profits. Some of the major crypto exchanges here include Binance, Huobi, UpBit, and others.
Automating routines will save you from wasting your time. Moreover, you will be able to manage your assets right on your phone screen.
Set the bots to perform the selected action algorithms. They will in turn execute them and place new orders. The work can be performed around the clock without any interruptions. Thus, you will not miss a single deal.
Bots can be created from scratch. Set your preferences and use custom templates. Choose the best number of extra orders based on the strategy. Analyze risks with specialized tools.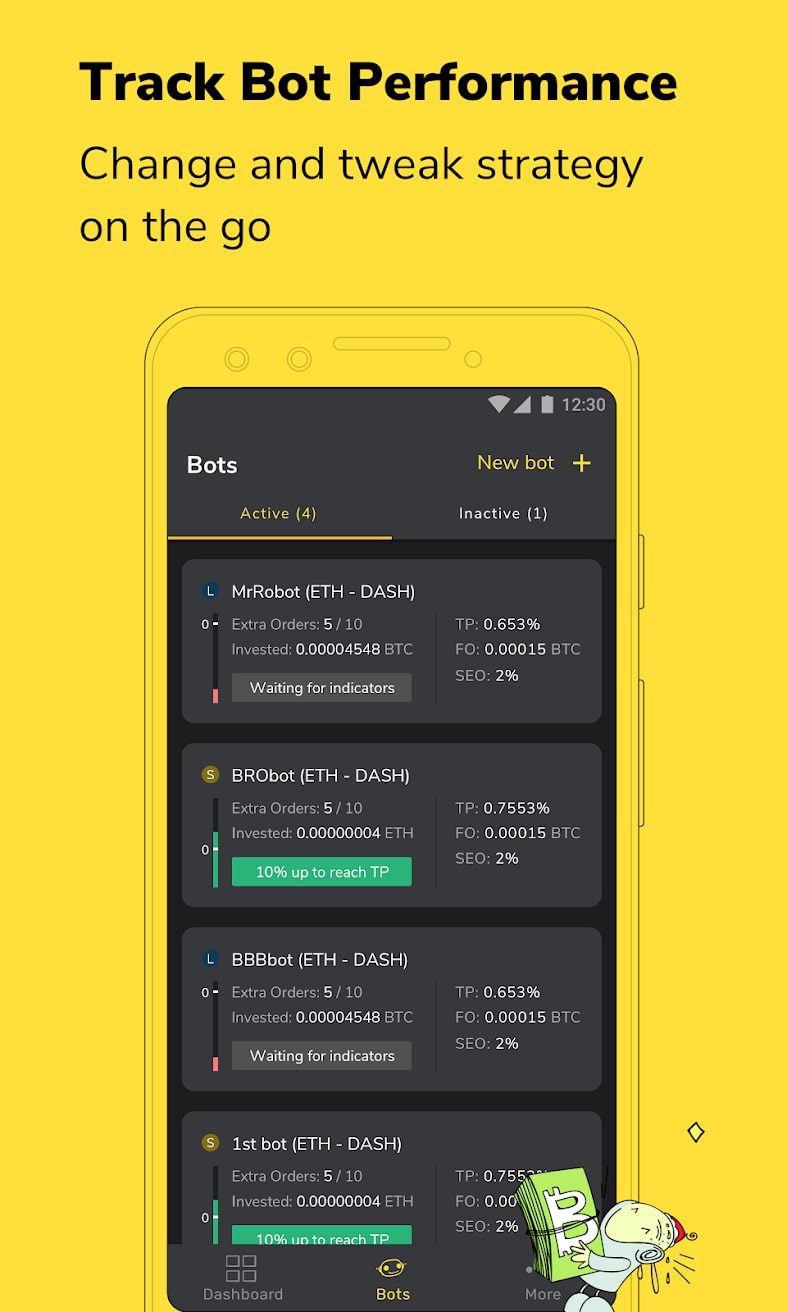 There are no restrictions in terms of trading volumes here. The service also does not charge commission on orders.


You may also like: 11 Best Apps Like Lenme for Android & iOS
Tuned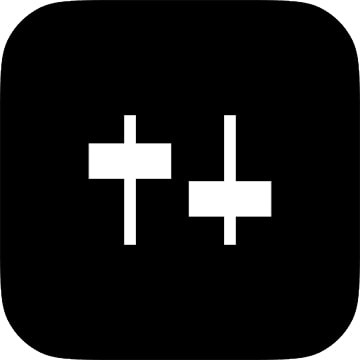 The Tuned app makes trading more efficient. There's a community of professional traders here whose experience you can draw on.
Find a suitable strategy for any of your goals. Here you will create a productive bot for crypto trading. Compete with other users to see who can create the best strategy.
Analyze the markets to build on more detailed information. This way, you can come up with the best results together.
After downloading the app, you will have access to a huge number of crypto exchanges. You can add your favorite tokens to your watch list. Stay up-to-date with real trades. Track the development of your cryptocurrency portfolio.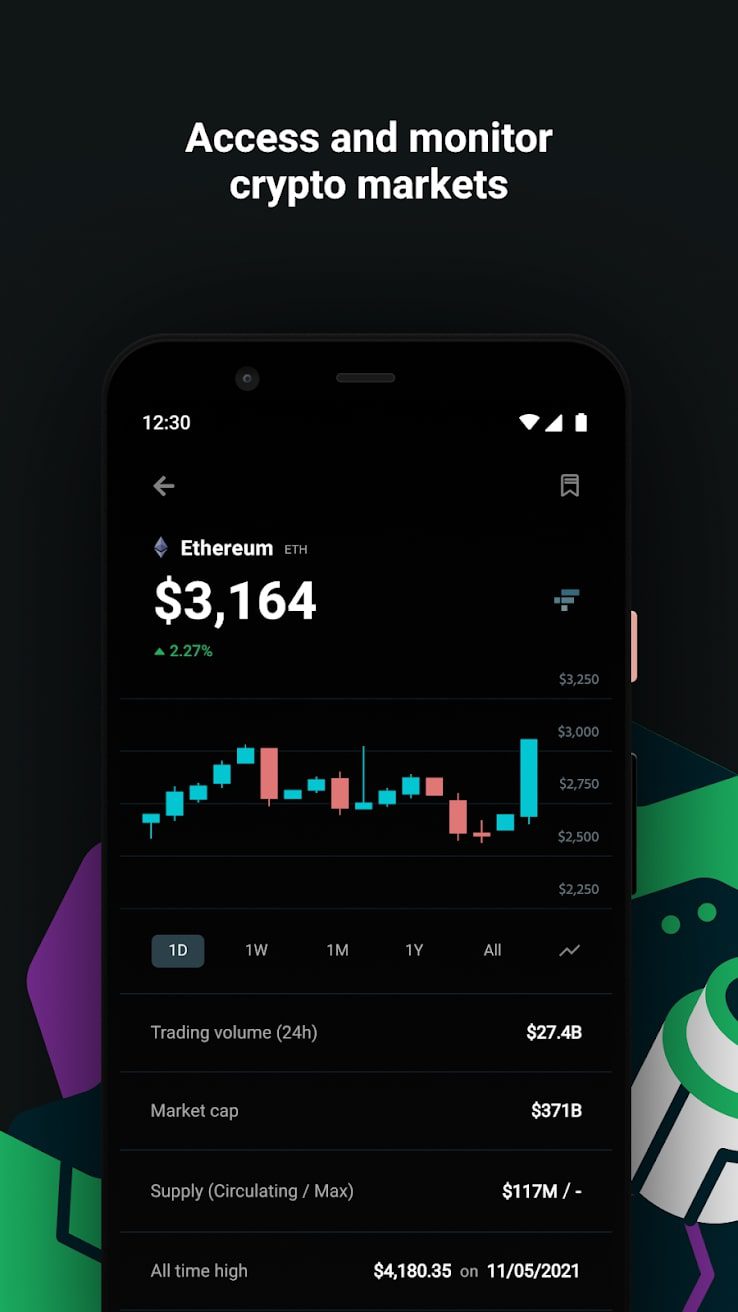 All data in this app is fully encrypted. You can only log in using biometric tools. Connect the 2FA feature for increased security. Integration with Discord provides 24/7 support. You can also contact the service support by email with any questions.

Stoic_crypto trading bot by AI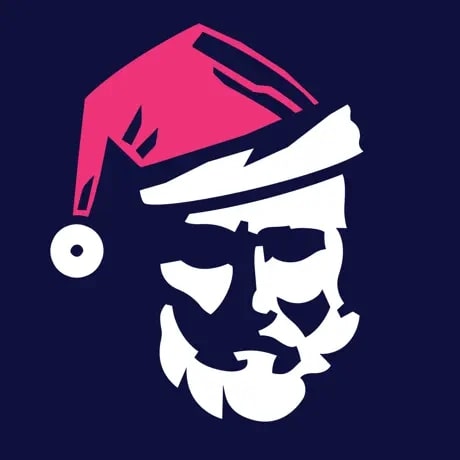 Try this app for making crypto-investments. It is based on artificial intelligence. To work you need to download the program, scan the code and use the opportunity to invest.
The platform works as a bot. It controls the process and frees up time.
The app is capable of independent trading and picks up crypto signals for bitcoin. It analyzes quantitative research, and artificial intelligence optimizes assets for long-term investments.
The main screen shows a balance and a list of cryptocurrencies. Many processes are done automatically. The money always stays in the user's account. It is always possible to withdraw funds without prior notice at any convenient time.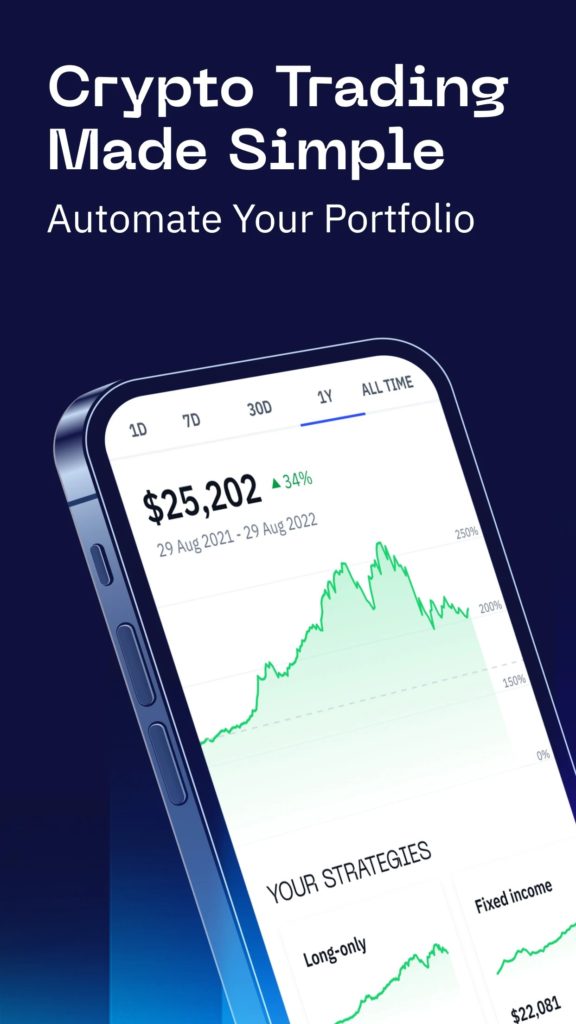 The app is ready to use without any extra complicated settings. All you need is a Binance account.


CryptoHero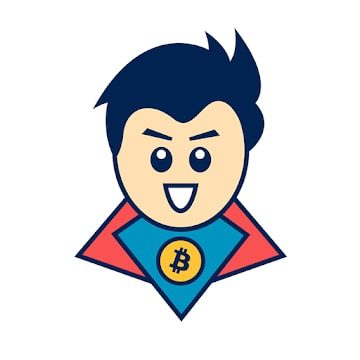 CryptoHero allows you to run crypto trading bots for free. They will do all the work when you can't do it yourself. Thus, all transactions will be automated.
Setting up the bot is effortless. You will be able to see this for yourself using the detailed instructions.
Thanks to its multi-valued tools the service allows you to work simultaneously on several exchanges. You will need to periodically check all processes.
Backtesting helps to determine how the customization works. Using the available trading data you can build a high-quality strategy. If you want to make a trade manually, then use the trading terminal.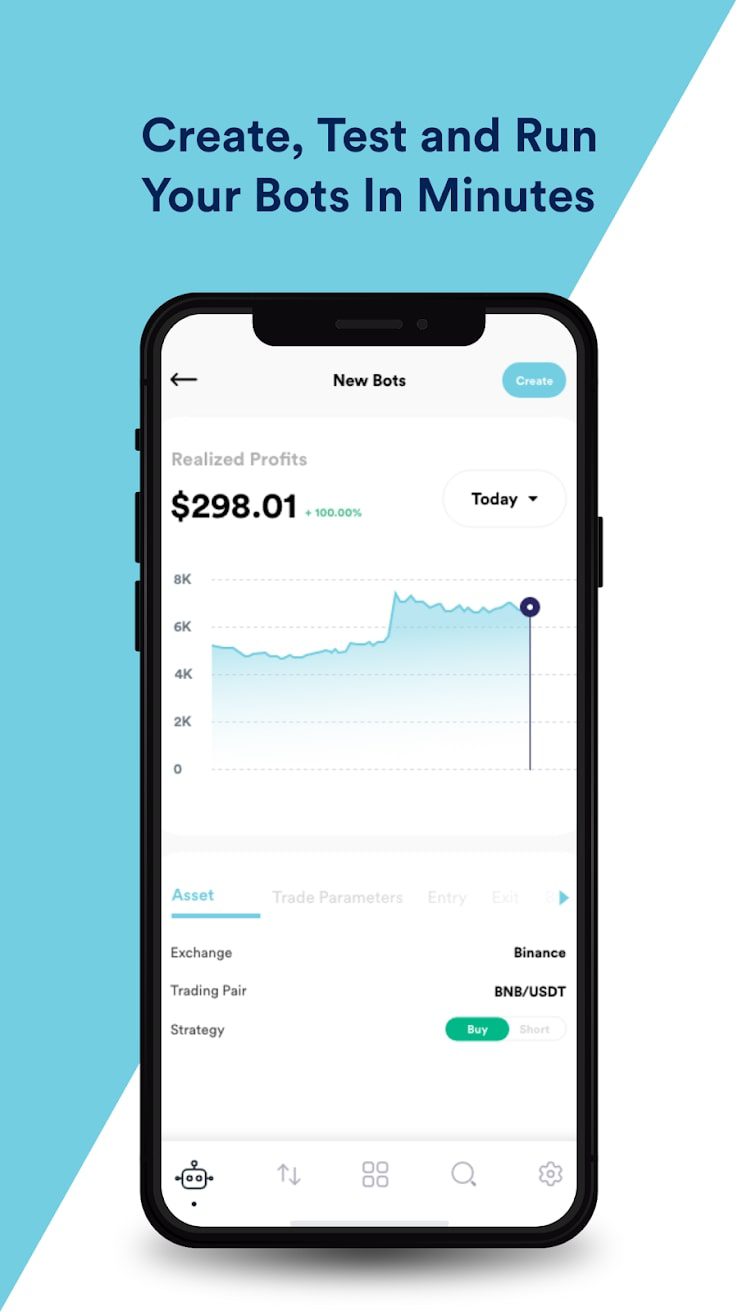 The support network works great. You can ask for help via messenger or email. The service's web format and forum are also available.


You may also like: 9 Best Apps Like Klarna (Pay Later Apps)
NitroBot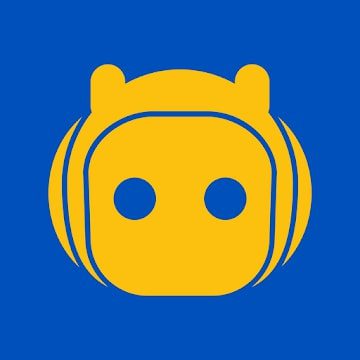 NitroBot, like the previous apps in our review, will help you distract yourself from constantly monitoring the market.
Along with that, your profits will increase. Automation of processes is possible thanks to artificial intelligence.
The service is comprehensible. On the main screen, you will see the available cryptocurrencies.
While users of other services are working for the most profit, you will use the bot. All you have to do is manage the settings and periodically check your progress. Registration is required to use all tools. The safety of each user is guaranteed.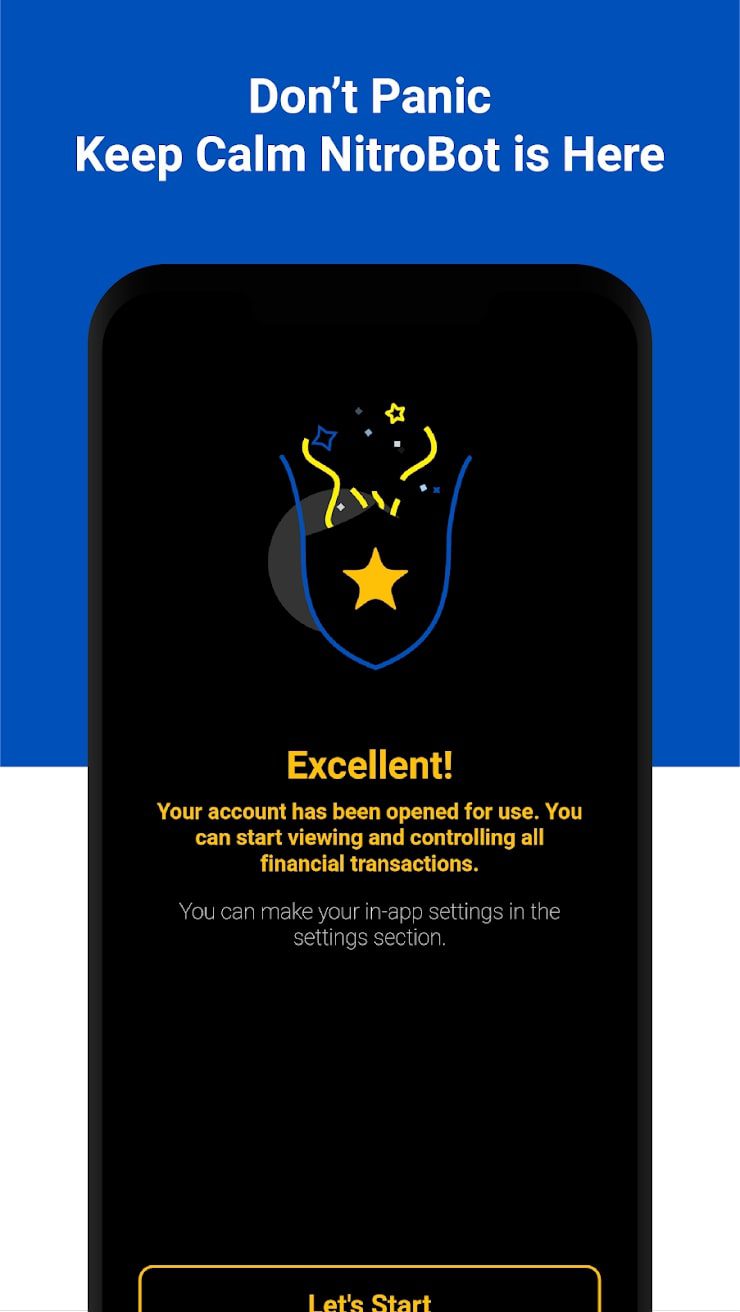 The last but not the least thing that makes this app awesome is the visits section. Here you will see points of places on the map from which you have logged into your account.