Do you adore collecting classic jigsaw puzzles? No more buying cardboard puzzles whose pieces can easily get lost. Now they have been replaced by mobile apps that make the process more exciting.
What's more, they allow you to engage in your best-loved hobby anywhere and anytime. The variety of styles, pictures, and difficulty levels amazes every player. Try these best jigsaw puzzle apps for Android & iOS to get a new experience.
For all classic puzzle games enthusiasts who want to diversify their pastime, we also recommend trying these best modern Tetris games for Android & iOS.
Magic Jigsaw Puzzles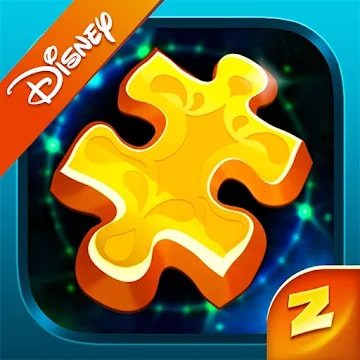 Magic Jigsaw Puzzles is an exciting game for fans of collecting pictures. When you first start the app, you can immediately click "Play" and the first tutorial slide will appear on the screen.
There are three elements missing from the picture. They are located on the right and you have to drag them to the right positions.
For each collected picture you get coins as a reward. When the picture is collected, the "Home" button appears on the right. All puzzles are broken down into categories: "Animals," "Architecture," "Nature," and "Painting."
There is a tab "My Photos", where you can get a puzzle from your own picture. Gradually more and more versions of the illustrations are opened.
There is an opportunity with real money to open 30 thousand puzzles at once. To do this, the "VIP" subscription is purchased.
In the upper right corner, there are settings with items: "Account", "Google Play Games", "Sounds", "Music", "Customer Service", "About". After selecting a picture, you are offered different levels of difficulty. The higher it is, the stronger the reward increases.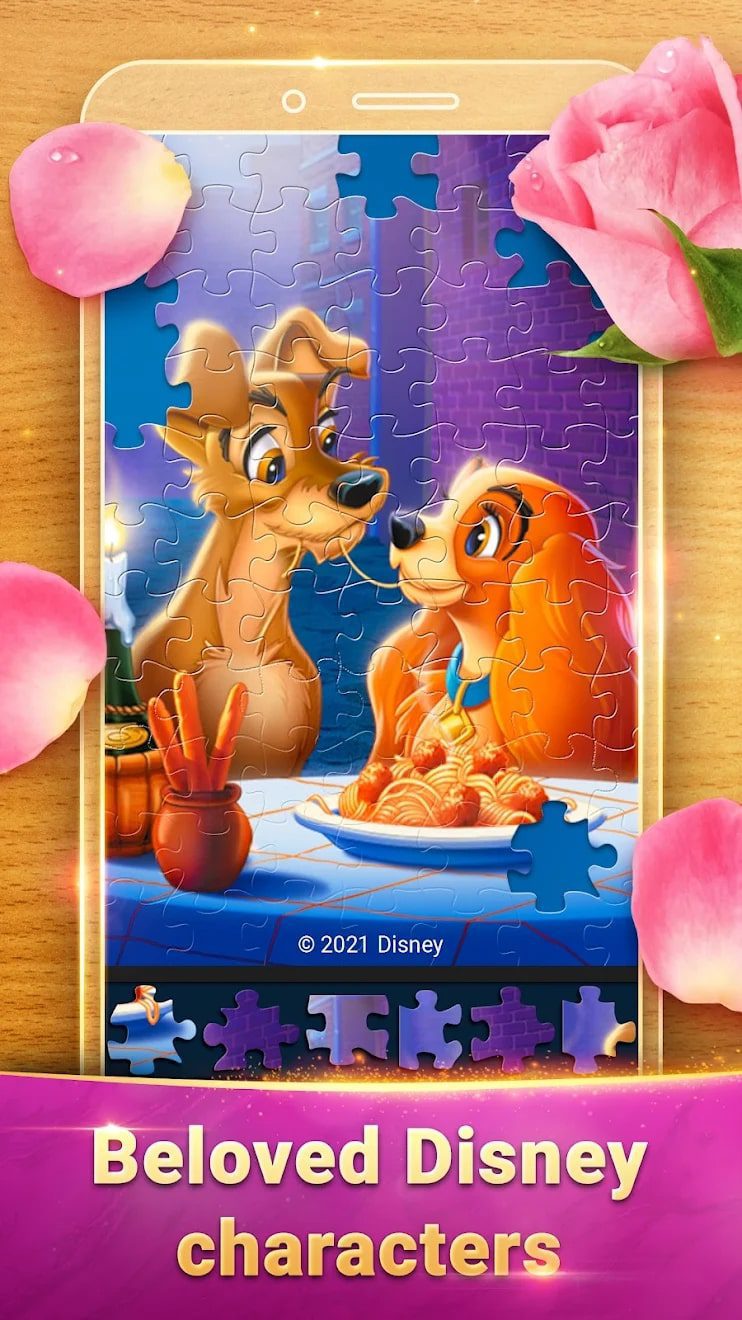 The pictures are broken down into 35, 70, 140, 280, 630, and 1200 pieces. If the pieces fit together, then breaking them back together again will not work. If difficulties arise, you can use the hints.


You may also like: 9 Best Box Puzzle Game Apps for Android & iOS
Jigsaw Puzzles Epic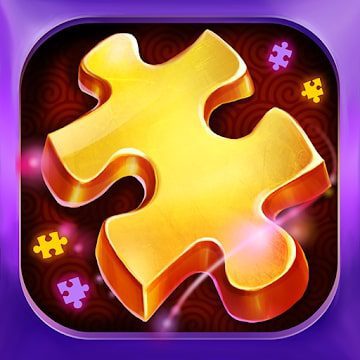 This game has over 10,000 awesome puzzles that are divided into different categories. There are animals, seasons, wonders of the world, and incredibly beautiful landscapes.
You can also upload your pictures here to make a puzzle out of them. All the pictures here are of high quality. Every day you will get a new puzzle for free.
There are different levels of difficulty, the hardest includes 625 pieces. Each puzzle piece here is unique, so each time you'll play as if you were playing for the first time.
The process of solving the puzzle is saved automatically. So, you will be able to stop at any time and continue whenever you want.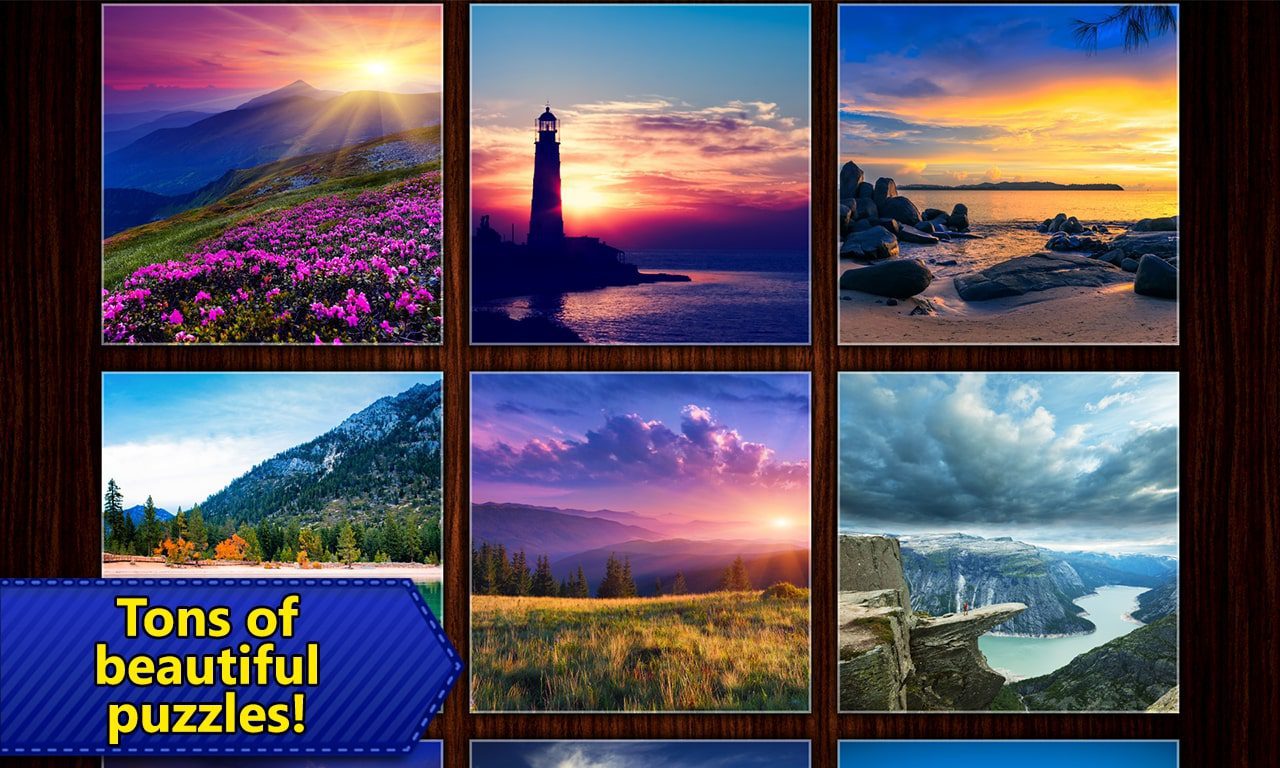 The game is available to everyone completely free of charge. There is an adaptable control and user-friendly interface.


Jigsaw Puzzles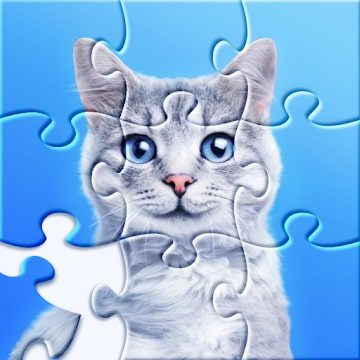 This is one of the most widespread games from the famous developer Easybrain. There are more than 13000 free puzzles of high quality. It doesn't require you to pass levels to get new pictures.
All you have to do is collect jigsaw puzzles. This will help you relax and have a good time.
Also, this game allows you to train your short-term memory and stronger concentration. There are different levels of difficulty, which makes the gameplay varied.
The difficulty varies depending on how many pieces you prefer. It looks as realistic as possible. There are different categories. For example, nature, animals, colors, landmarks, and more. You can also use hints if you get stuck.
To make the game harder, turn on the rotation mode. You'll get a new puzzle every day. To keep up to date, turn on notifications. As you solve puzzles, you will receive game coins. You can use them to buy exclusive content.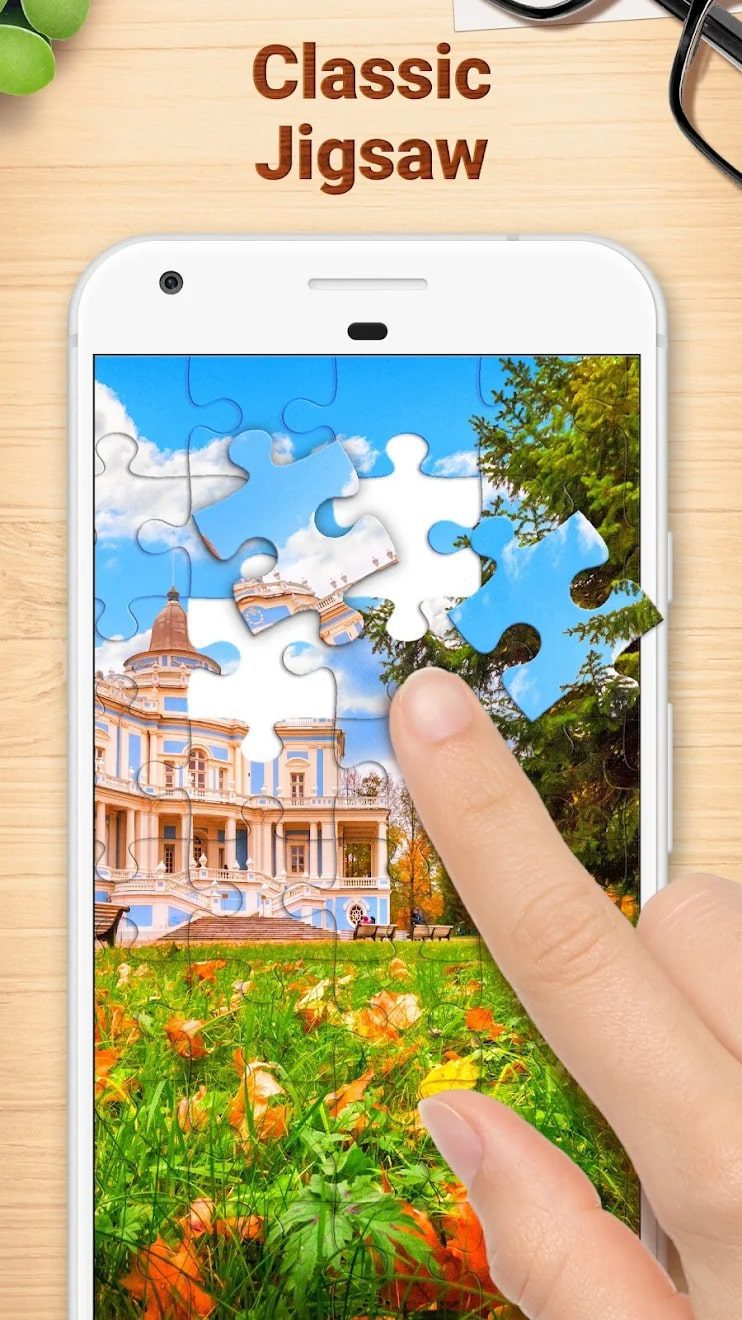 The gallery is updated daily, so you definitely won't get bored. It's a free game that doesn't force players to buy content. Moreover, it has a nice interface and allows you to set your own background.


Jigsaw Puzzle Relax Time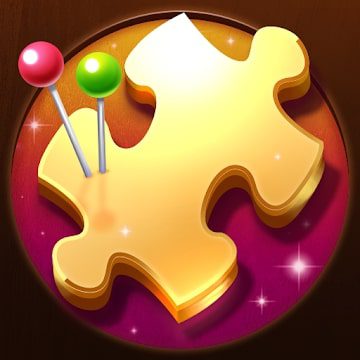 This game has a lot of fans among adults and children. More than 1000 puzzles are available here and they are all unique, you won't find them anywhere else.
At the very beginning of the game, you can choose your own level of difficulty. Here you will find different themes and categories. For example, sweets, kawaii cats and dogs, landscapes, and more.
This game will help adults to relieve stress after a hard day, as well as pump their brains. Children will be able to spend a fun time with benefits. During the game, you will get recommendations if suddenly you get stuck in someplace.
All the pictures are of high quality. This app is available for free. If you have any questions or problems, you can contact support.


You may also like: 7 Best Cube Puzzle Games for Android & iOS
Jigsaw Puzzle Club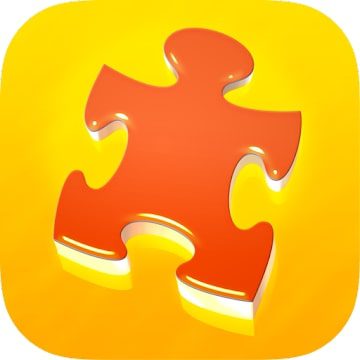 In this game, you will plunge into the colorful world of jigsaw puzzles. Get rid of the abs by solving familiar puzzles on your phone.
In the app, you will find a huge library of pictures from which you can create a puzzle. There are more than 12000 images.
Among the categories, there are nature, animals, peasants, famous paintings, and more.
Also available to choose the difficulty of the game. There are a total of 5 levels. If this is not enough for you, you can also add a spin mode.
For more convenience, a choice between tabletop and shelf mode is available. Several puzzles can be solved at the same time.
The interface and controls are easily operated, so you can figure everything out in a few seconds. As you progress through the game, you will unlock new achievements and get rewards for them.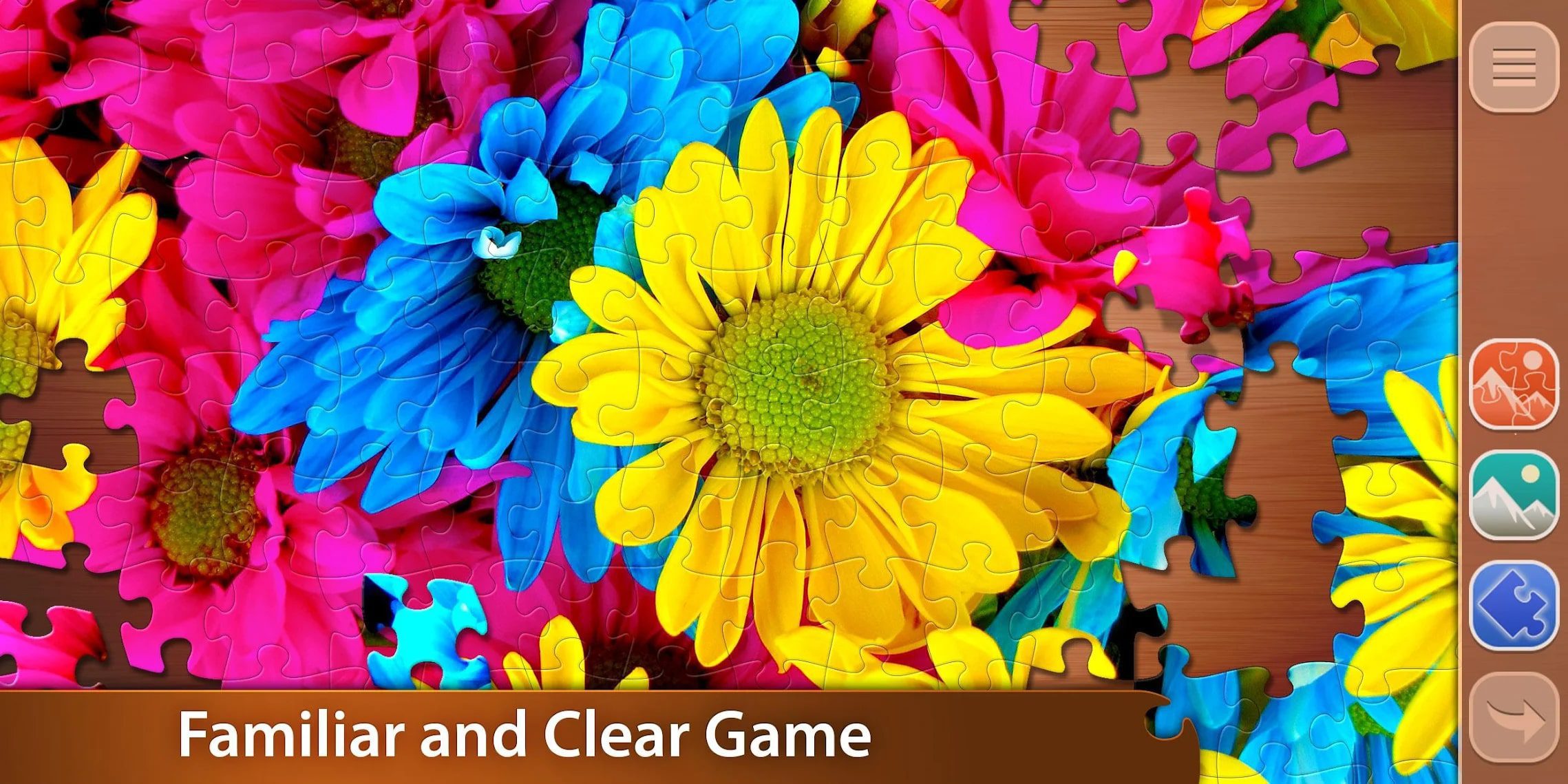 If you like this game, you can subscribe to the developer's social networks, which you will find on the app page. This way you will always stay up to date and find out when new games are released.


Jigsaw Puzzles for Adults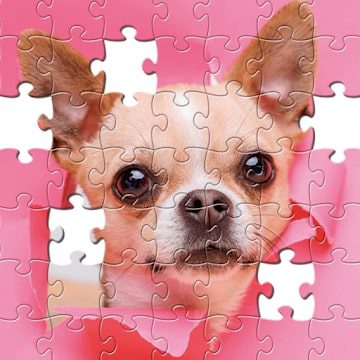 This free game gives you a choice of over 10,000 puzzles. Every day you will receive new puzzles to keep the game interesting.
The gameplay will help you get rid of stress. Besides, you are to use the photos from your phone's gallery or download them from the Internet as sources.
There are 12 levels of difficulty. On the hardest level, you need to collect a puzzle of 440 elements. You can also adjust the shape of the puzzle pieces and the background color. In addition to this, you are to connect the rotation.
Categories include holidays, art, food, patterns, and more. You will definitely be able to find something to your liking.
All progress is saved automatically. If at any point you need to interrupt, you can do so without losing the collected puzzle pieces. You can also solve several puzzles at the same time.
Share the finished puzzle on social networks to surprise your friends with your masterpiece. You can do this with the help of special tools that you will find in the interface of the app.


You may also like: 7 Best Classic Tetris Games for Android & iOS
Just Jigsaws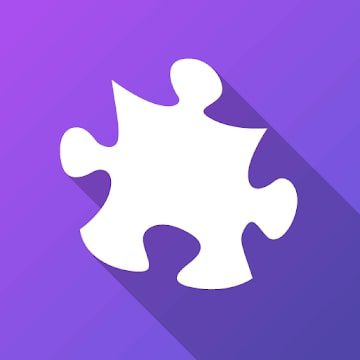 Just Jigsaws game brings pleasure because the gameplay here will not let you get bored and will definitely relieve you from stress.
There are several thousand beautiful puzzles available for all tastes. Choose the number of pieces yourself, depending on the difficulty level of the game.
Each piece is unique, making the game even more realistic and fun. You can use a picture from your phone's gallery as a source.
The assembled groove can be shared with friends through third-party apps. What's more, they are automatically saved, so you can continue the process at any time. Thanks to this, you can also solve the puzzle on other devices if you sync them via cloud storage.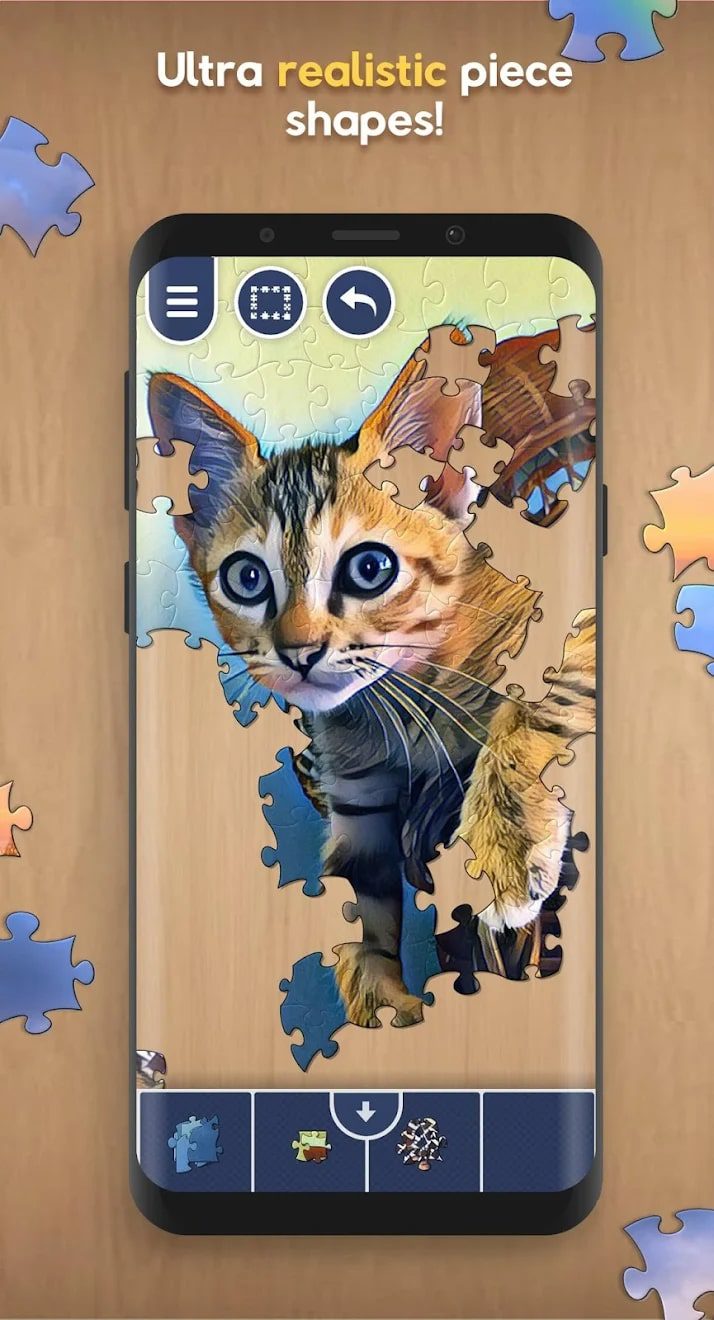 This free game will appeal to players of all ages. There are no restrictions that might prevent you from enjoying the process.