Many old iOS features are improved by Apple as updates are released. Today's trick we want to talk about involves working with PDF documents.
Along with that, we recommend you these best PDF editor apps that will also fit your needs.
You can turn any page in Safari into a PDF page in a couple of clicks and send it where you want. To do this, tap the Sharing icon and select Print.
You may also like: 9 Great Android Apps to Create and Share Forms
You will see a window with all the necessary parameters. Don't be in a hurry to select and click Print. Use the pinch-to-zoom tin: swipe two fingers right off-center on the file. If your device is 3D Touch-enabled, then tap and hold your finger down on the document.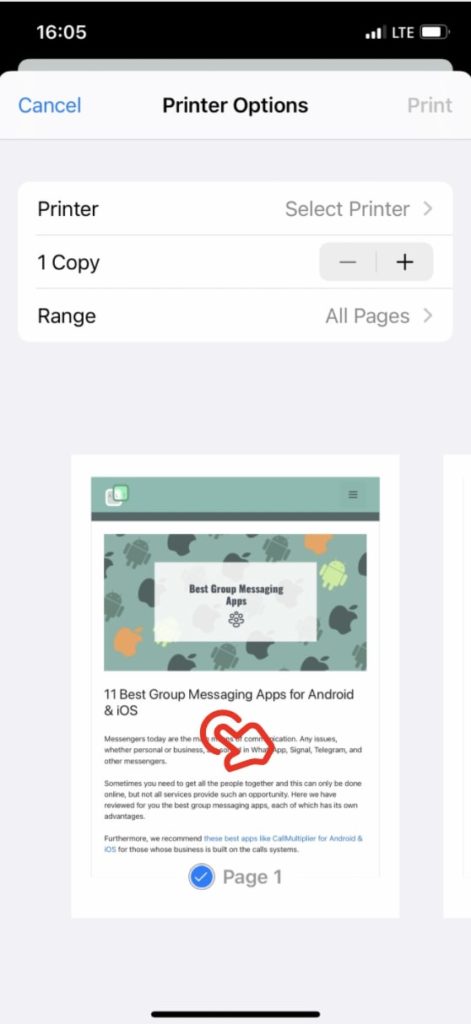 Then, you will see the document preview. Tap on it. The print window will disappear immediately. There is the page instead, which will be converted to PDF. Then you need to tap the Sharing icon again and choose where you want to send the created document. For example, to iMessage.
You may also like: 11 Best Apps to Extract Text from Image on PC, Android, iOS
To print the document, go back a couple of steps, choose the device, the number of copies, and the range, and click Print.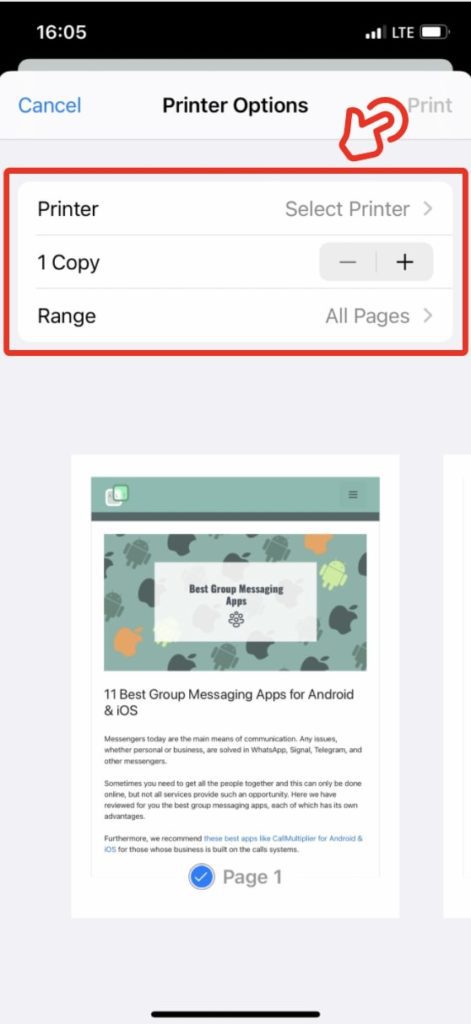 You may also like: 11 Best Virtual Keyboard Apps for Windows, Android, iOS
This feature has been evolving since iOS 8. In iOS 9 and later, you could already send such a document from any app, but only owners of gadgets with 3D Touch had the option.