Online marketplaces have remained relevant among buyers for the past few years. Both major brands and handmade manufacturers of various goods are represented on such sites.
Such services provide an opportunity to buy absolutely anything. From electronics and household goods to fashion. Always agonizing over which outfit to choose? Try these best rate my outfit apps and get advice from fashion experts.
One of the leading sites worldwide is Mercari. But, there are other services that offer unique products and a more convenient shopping system.
In this review, we have reviewed for you the best apps like Mercari, from which you can choose the best service that fits your criteria.
eBay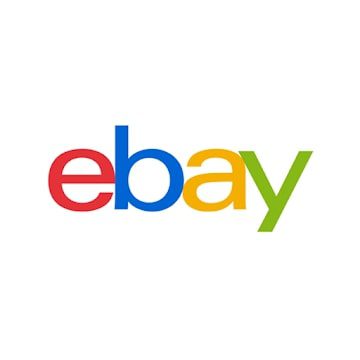 The eBay app is a simplified version of the Internet site. It allows you to search, buy items, log in to your account, and read or send messages.
In the Home section, there is a search bar where you can enter and find the item you are interested in.
Next, your account statistics are displayed, divided into two columns. On the left is information related to purchases and on the right is information related to sales.
Each column has the following sections:
The watching section is the observed auctions, here you will find all the purchases you are watching. Both active sales and finished auctions can be found there.
The winning section is the auctions where your bid is the leading bid.
Won contains auctions that have been won.
Outbid includes auctions in which your bid was outbid.
Selling section is the items you sold.
Sold items.
Unsold items.
Scheduled sales.
Just below is a line with similar items that are selected solely for your previous search queries. There is also a button "Sign in", which allows you to log in using your account. Next to this is a button for the settings of the application.
Here you will also find a search bar. In the search, enter the item you are interested in, and the search results are displayed. If the number of lots is too large, you can narrow it down with the "Refine" button.
This allows you to select the type of sorting, set price limits on the item search, select item categories, and more. When you click on an item you are interested in, you will be able to see information about the lot.
The personal cabinet contains information about your personal purchases, sales, or items. At the top is the navigation bar between "Watching", "Buying", and "Selling" items. Item navigation is identical to that of search.
"Messages" stores messages received as well as those sent from sellers and site administration. Navigation between messages is simple and easy enough to quickly reply to it, or delete it.
The eBay service has created a very user-friendly application. That's why many of its users have switched to the mobile version of the marketplace, leaving the web version behind.

You may also like: 11 Best Shopping Mall Girl Games for Android & iOS
Depop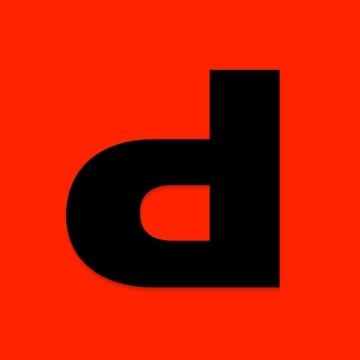 The Depop app attracts users primarily by its style. The app is very similar to Instagram: beautiful, stylish photos, short descriptions, and plenty of hashtags.
A well-done photo of an item is the key to successful sales on Depop.
Another feature is the ability to comment on ads and create communities of interest.
Pick a fashion trend, and you'll always be on top of current trends. Pinterest operates on a similar principle: the feed consists of selections of interest to the user.
The Depop app is necessary not only to get rid of unnecessary things. Many people use it to find and buy vintage and unique items. For example, certain collections of Victoria's Secret lingerie are produced in limited editions.
After a few months or years to get them in the official representatives is not possible. Then Depop comes to the rescue. Buy here you can not only clothes, shoes or accessories, but also film cameras, paintings or vintage lamps.
Buying an item, you can choose the best delivery service. To prevent fraudulent schemes, the app has a rating system. The more positive reviews, the higher the rating.
Besides, the app account can be linked to PayPal. This simplifies receiving funds and creates extra protection against financial fraud.
The main focus of the developers of the application is concentrated on the audience of young people aged 16 to 26 years. It has everything to attract users.
There is an opportunity to use filters, create photo collages, and an army of creative like-minded people. Depop's mobility makes it easy to keep your account active.
The combination of all these qualities has turned users into not only sellers, buyers, or readers, but also real entrepreneurs. Some users' sales have been so successful that the platform has become their only option for making money.

Poshmark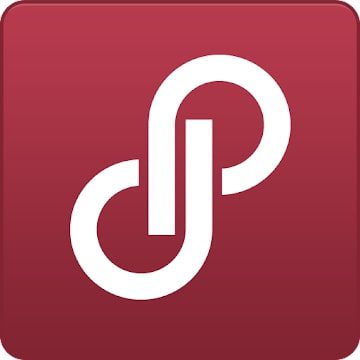 The Poshmark app is one of the world's leading marketplaces for buying and selling clothes. There are a huge number of models of all sizes and for all ages.
Many items are discounted by up to 70%, which attracts a huge number of customers. You can not only buy beautiful and quality clothing, but also sell your own.
Product placement is available to all users completely free of charge. This service offers delivery via USPS Priority Mail, the terms of which are from one to three working days. Here are both new items and used items.
What's more, you'll find items from major brands like Nike, Louis Vuitton, Gucci, MAC Cosmetics, Michael Kors, and many others. Anything you would like to buy is here. You will definitely be able to find what you need at an attractive price.
Also, a nice feature is a section with a selection of styles and outfits for different events. You can browse the closets of other users and get inspired by new purchases. Ask your stylist's opinion, because this feature is also available in the Poshmark app.
Besides, this service regularly organizes various virtual-themed parties. Basically, they hold demonstrations of possible clothes and options for combining them. So, you can see and immediately buy a ready-made outfit that suits you.

OfferUp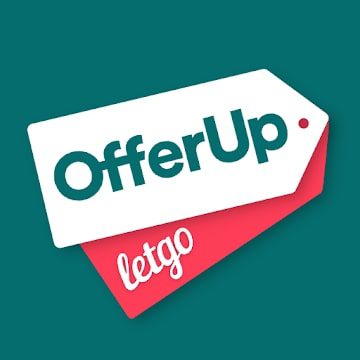 The OfferUp app is a mobile marketplace from the creators of OfferUp and Letgo.
These services have teamed up to give shoppers the ability to quickly and easily buy and sell products around the world. Here you'll find the best deals for the goods you need. Selling is as easy as buying.
Simply add your item, its photo, description, and price. All you have to do is wait for a new buyer. There is a huge variety of categories. Clothing, shoes, household goods, and even cars – you can find everything in the OfferUp app.
You can get a good discount on almost all products. To make sure of the quality of the goods and the reliability of the seller, you can check his rating and reviews of real buyers. You can correspond with sellers and buyers directly in the app. This way, you can ask all your questions.
All products can be sorted by category or location, and you can view photos that show all the details of the product. If you are using the OfferUp app as a seller, you should do a good job on your profile and reputation.
A nice feature of this app is that you will be able to see what products are near you. So, if an item that you like appears in this section, you will be able to buy it in just a couple of hours. Just make an appointment with the seller.
At the heart of this marketplace is a powerful community of users who help each other to earn and save money, all from the comfort of their own homes. That's what makes the service so stable and high quality.

Carousell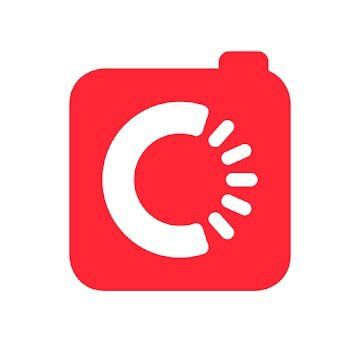 Carousell is a large-scale marketplace that operates in Hong Kong, Malaysia, Indonesia, Singapore, the Philippines, and Taiwan.
Here you can sell and buy anything you want. For example, cosmetics, clothes, books, cars, and even services.
This is not a complete list of all possible categories, as it's simply impossible to list them all in one review.
Thanks to this marketplace you can free up space in your apartment or buy things you have long needed. You can sell both new and used items. For each listing, you can add up to 10 photos so buyers can see exactly what he or she is buying.
Product cards are fashionable to do on social networks. There are Instagram, Twitter, Facebook, Whatsapp, and Telegram services for this purpose.
By selling your products, you will earn a rating by getting feedback from customers. The higher your reputation, the more credibility your potential customers will have.
If you have your own business and want to promote it on this site, then use the CarouBiz service. You'll need to subscribe and then you'll have access to the premium Carousell toolkit. What's in it for buyers? For this category of users, the benefits are even greater.
There are new rave items as well as used items that can also prove authentic but at a lower cost. The home goods and services section can help you greatly improve your living conditions. So, you will be able to order repairs, clean, or buy various useful interior items or furniture.
Also with the help of this service, you can buy or sell real estate. To do this, the service also provides access to a variety of informative resources that will help you become an expert in this field.
Here you can not only buy property but also rent it. You can make transactions directly with the owner or through special real estate agents.
In general, Carousell is a place where you can buy and sell absolutely everything, spending a minimum amount of time.

5miles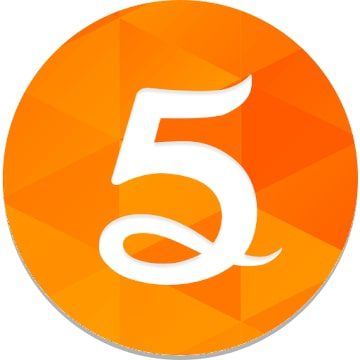 The 5miles service is a place where used items are sold through auctions. This means that you can buy quality items at a low price you never thought possible. Auctions here last 90 seconds.
The minimum bid amount is one dollar. If your bid wins, you will pay and receive your item. If someone bids more than you, you don't have to pay anything, as you don't buy the item.
Delivery of the purchased goods is made directly to the buyer's door. If you are not happy with your purchase, it can easily be dealt with. There is a special department that deals with such disputes. You will be able to get a refund using the Buyer Protection feature.
This app gives a nice surprise to each of its new users – for the first buy you get $5. The main purpose of this service is to shop close to home. So, you can quickly find and buy something you need, or just as quickly sell something you don't need.
To find out what's nearby, use the GPS tool or enter your zip code. To sell your items faster, you can boost your listings. You can do this for free. You can add a product in just a few minutes. To do this, you need to add photos of items, enter information and specify the price.
All users are registered and verified in the application using their email, phone number, or Facebook. For all purchased items, you can leave reviews that help other customers check the quality of the product.
A meeting to buy or sell a product can be arranged completely securely. There is a SEAL function for this purpose. To prevent fraud, the administration of the service constantly monitors all transactions. The 5miles app does not give out your personal information to anyone.
If you or your buyer does not want to arrange a meeting, you can use the delivery of goods to a specified address. Moreover, here you can post ads for various services that are in demand among users. They also have their own reviews, focusing on which you can determine their quality.
Service 5miles presents such a wide range of services and products that any user can even find a job here. Thus, we strongly recommend using this service to every our reader.

You may also like: 11 Free Fashion Games for Adults (PC, Android, iOS)
Shpock
In the Shpock app, you can make bargains and choose the right product among hundreds of options. Now second-hand has become a real joy for all shopaholics and lovers of quality goods at a low price.
Here you will be able to buy and sell near or around the world. Various categories are represented in this service.
There are the usual for such marketplaces clothing, electronics, cosmetics, home goods, cars, real estate, and much more. It is very easy here to turn the old items that you no longer use into real money.
There are many good reasons to buy and sell with this app. Shpock is one of the largest shopping sites that ensures all transactions are secure. You will be able to sell or buy an item in the shortest amount of time possible. Each buyer receives certain guarantees and is protected by this service.
Moreover, this application has its own wallet, which guarantees the safety of all payments. The service does not charge any fees for the purchase and sale of goods. You can also use the chat features to communicate with the buyer or seller to clarify the details of transactions.
Any problems or cases of fraud can be reported to the support service. They work quite promptly and help every user to solve any issue. The delivery is varied here. So, everyone will be able to choose the most convenient way for him.

Swapit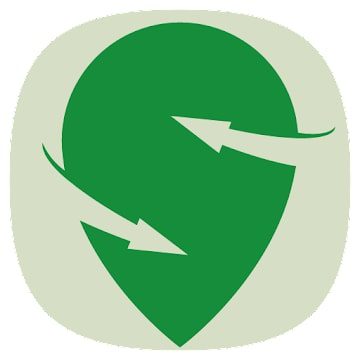 Swapit is a service for exchanging used items between app users. It is a unique app where you can exchange something you don't need for something more necessary.
Thus, you will help another person to do the same. In such a situation, both parties get their benefit. This is a completely free service that is available to everyone.
You can also buy and sell items here, just like in other similar applications. When you view a product card, you can also see on the map where it is located.
There is also a chat room available in this app where the seller and the buyer can safely discuss all the details of the transaction. Besides, in this service, the buyer and seller can negotiate between themselves about the value of the item.
Use special filters to search for items more accurately. The seller can quickly and easily create an item card. You can add up to three photos for each item. You can sell both new and used items.
You can even offer your stuff for free if you don't want to get paid for it. Maybe this way you'll make someone just a little bit happier. All sales and purchases here are free, which means you don't have to pay commissions. Goods can be made through a variety of messengers and emails.
For buyers, the service has its own peculiarities. For example, if an item appeared nearby that you previously wanted to buy, but could not find, then you will receive a notification. You will be able to customize the search for the items you want by keywords or by price range.
All in all, this app deserves the attention of every user and shopping enthusiast.

Buyee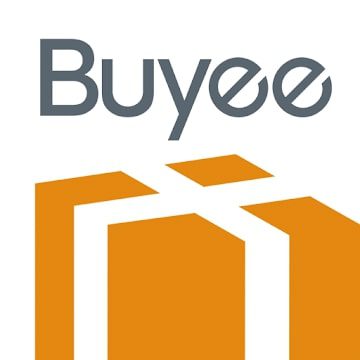 The Buyee app is designed for the Japanese market. This marketplace includes stores such as Rakuten, Otto, Takara Mo, Maunga, and many other Japanese stores.
All activities that are done by the buyer and seller are done only through the app. This includes searching, browsing, buying, paying, and sending items.
Parcels from different stores can be combined into one delivery and paid for in a single payment. This app officially cooperates with Yahoo! Auctions. So, you can safely take part in various auctions and easily make purchases.
If the prices of the items you are interested in going down, you will receive appropriate notifications. The same notifications you will receive if there are any changes in the delivery status of your order. Moreover, here you'll get access to exclusive products that are not found on other marketplaces.
Payment is made in any way that is convenient for you. For example, you can use your credit card, Alipay, or Paypal. This service provides a guarantee on delivery of goods you have ordered.
Despite the fact that this service is a platform for Japanese stores, it can be used by residents of any country. The delivery is possible worldwide using different services.

RESELLS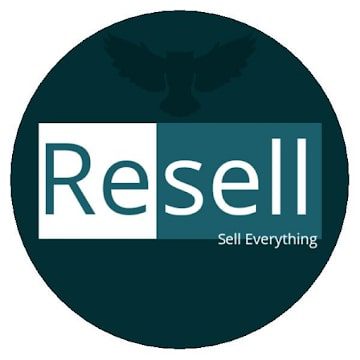 The RESELLS app allows all users to quickly sell or buy anything they want. You can post an ad in seconds. It's as easy as taking a photo for social media. You can sell new items as well as used items.
The value you can list will depend on the quality of the item you are selling. You can also see what is for sale near you. There are a wide variety of product categories in this app.
For example, there are cars, phones, laptops, real estate, and more. Find verified sellers based on customer reviews. You can communicate with sellers directly in this app. The more you use this program, the better it gets to know your interests.
That way, you'll get personalized recommendations where you might find something you've been looking for. You can create a seller profile in this service for free. Then you can add your products to the service. All this is done very quickly and easily, just as a picture on Instagram.
Also, there is a variety of techniques. Do not know what to do on the weekend? Buy a Playstation, new or used.
The developers of the application RESELLS have tried very hard to present a quality service for the resale of various items. Try all the functionality and see the success of this application.
You may also like: 11 Best Apps to Hide Apps on Android & iOS
Etsy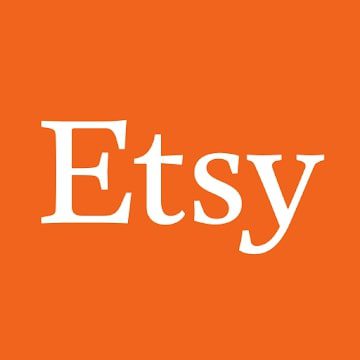 Etsy is not like other global marketplaces, as the assortment is significantly different from the rest. Etsy unites creative people all over the world.
Here you will find accessories for your favorite needlework, photo frames, and first-class fabrics.
Visually, Etsy can be thought of as a peculiar world, where you can not only buy materials but also order your own handmade masterpieces.
Etsy is a service where photographers, designers, and craftsmen sell their work at very attractive prices.
The main purpose of Etsy is the exhibition and sale of the works of authorship. To buy a product on Etsy, you need to go to the appropriate store and make a purchase online.
The range of Etsy products is very diverse. Jewelry, clothing, toys, dishes, products for animals, knitted accessories, books, vintage, and more. This selection of products is justified by the fact that Etsy has assembled a network of thousands of sellers.
Each of them offers for sale only unique goods, which have no analogs. If you want to find some original thing, you can use the site search. You can search by category, by country to which the seller agrees to ship, by name of the seller, or by specific item.
Each store on Etsy has a built-in Feedback rating system. This system allows you to view reviews of each store, which helps you spot a scammer and get them banned. Feedback on sellers can only be left by real people who have actually purchased something from a particular store.
The seller has no way to edit them. Seller rating on Etsy is calculated as a percentage. If there are only positive feedbacks the rating is 100%, as soon as there is a negative assessment – the % is reduced. Payment for an order is available by Visa, MasterCard, and PayPal.
Since Etsy includes thousands of sellers who are not connected to each other, you have to place an order and pay for shipping at each store separately.