Avid computer gamers know about Wartales and are even fans of it. This is justified cause the game is really exciting and draws you in for long hours thanks to its strategic component. Also, this game is known for its incredible graphics, gameplay, and the ability to develop many skills.
With the development of mobile games, there is a need for similar options to enjoy this kind of pastime at any time and in any place. These best games like Wartales for Android & iOS are clear proof that even without a PC you can enjoy the process.
For all the RPG genre fans we also recommend trying these best games like Final Fantasy for Android & iOS.
Eternium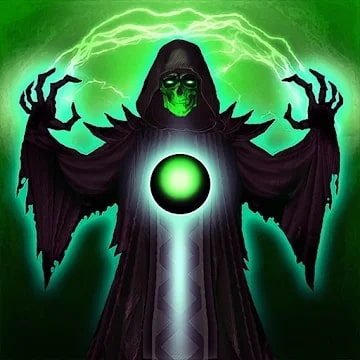 Eternium is an excellent role-playing game that is very similar to Wartales. Incredibly beautiful graphics, lots of quests, dangerous and exciting adventures in a fantasy kingdom.
Fight the hordes of evil, using a variety of weapons in combat. This game will be a great addition to your collection on your smartphone. Hurry up to discover the fantastic world with fascinating game mechanics.
Along the way, the whole game is supported by the storyline, which is quite interesting. Pleasant graphics give you to enjoy the quality of drawing all the details and characters. RPG offers you constant battles with different creatures, skeletons, bandits.
You have to fight with a variety of weapons and ammunition. By the way, you can buy weapons and ammunition from dealers. Get new skills and use them during the fights. Collect items, change weapons and armor to be more armed and protected.
Incredible and exciting adventures await you here in a vast world where there are people, mages, and evil spirits. Elementary controls allow you to enjoy the game. Eternium is considered one of the most beautiful open-world games. There are a lot of levels and all of them are made at a high level.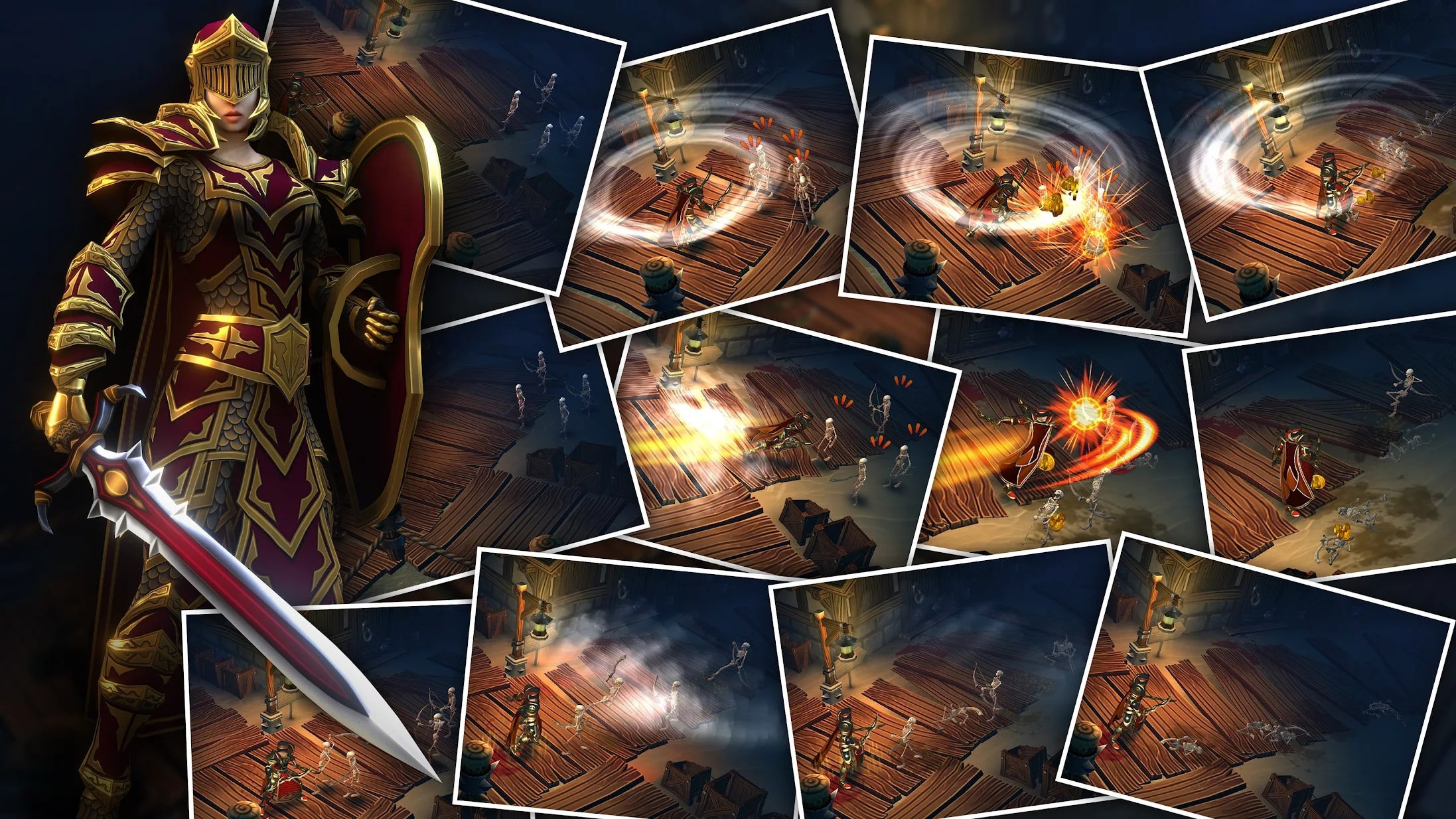 Go to dungeons and dark caves, explore villages, forests, and graveyards, besiege castles with demons. You can even go to the moon to meet and destroy monsters among the craters, fight fierce battles in the desert, reach the pyramids.


You may also like: 7 Best Horror RPG Puzzle Games for PC, Android, iOS
Warlords of Aternum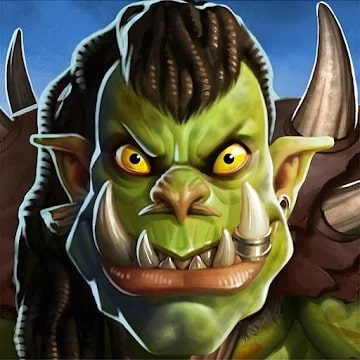 Warlords Of Aternum is a turn-based strategy game in which you will build your mighty army. Conduct military operations and explore new lands, clearing them of their enemies.
Initially, you have only two commanders with a small army at your disposal. With such small resources, you have to liberate counties and advance from the friendly Duport all over the continent.
The more territories you manage to liberate, the more warlords and their soldiers will want to join you. You must find out what is outside of your home and, if you resist, destroy anyone who gets in your way. After the liberation of each county, you will open up extra game features.
At the beginning of the game, you must go through a short tutorial that will familiarize you with the controls and how the combat process works. To "take back" territory taken by orcs or other hostile creatures, you need to place the warlords with their soldiers on the playing square.
By moving around the squares, you can occupy strategically important positions that will give you an advantage. This allows you to create battle strategies and feel like a real tactician.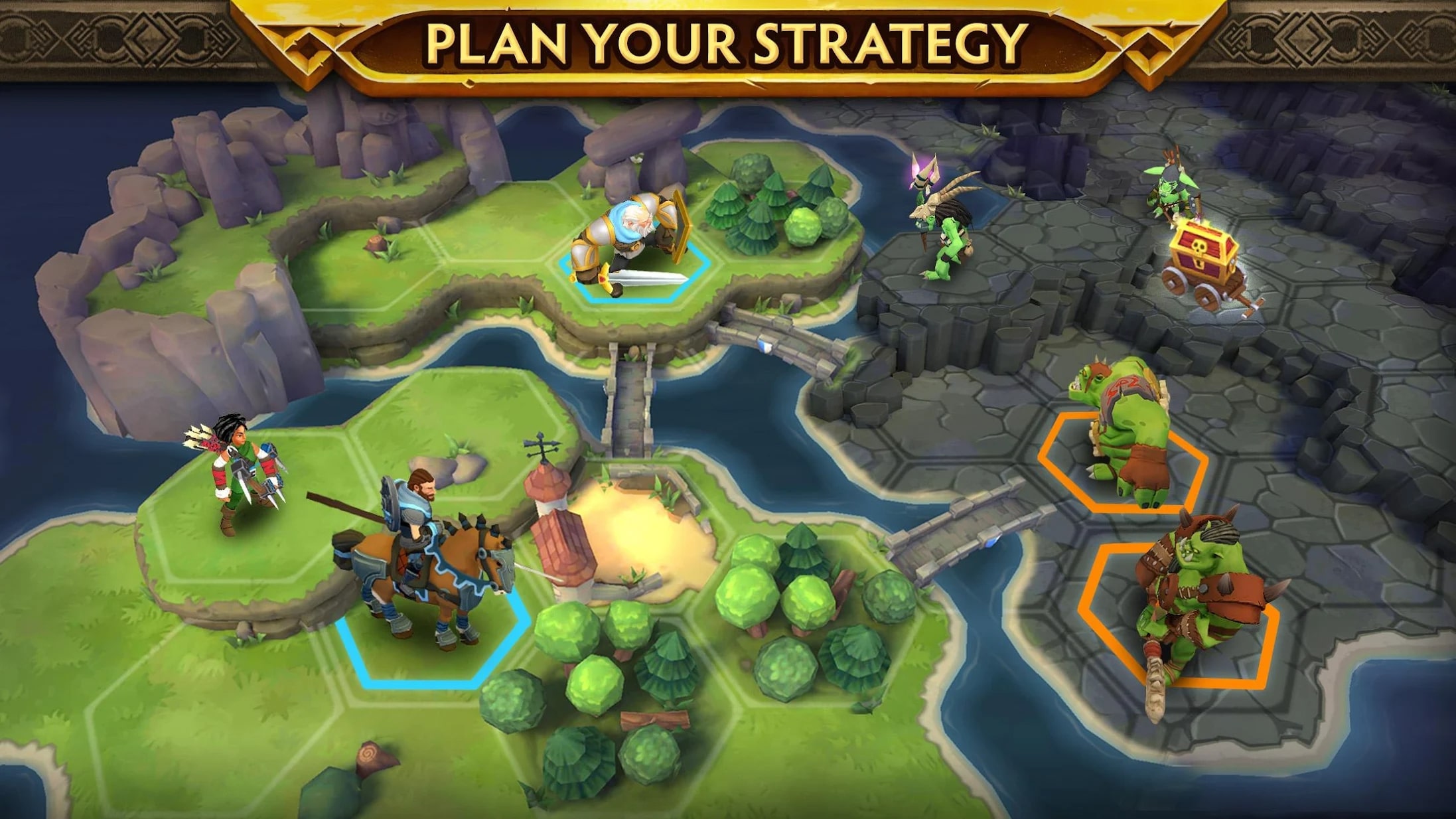 Take your opponent into encirclement, set traps, and attack them unexpectedly. Your main task is to clear the lands of Aternum from the evil creatures that have almost completely filled all the continents.


Warhammer 40,000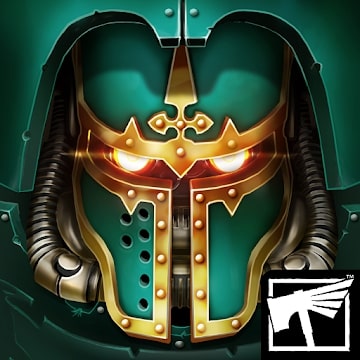 Warhammer 40,000 is an action game with plenty of adventure. Immerse yourself in a universe inhabited by giant mechanoids, goblins, and orcs.
Pass through stage after stage, opening new locations and completing interesting tasks. The Warhammer universe is already ready to welcome new players.
It is a sequel of amazing action, where this time you will have to be in the role of imperial knight. Dark forces have already started their attack and are attacking the planet, your task is to fight the forces of chaos.
The whole game is divided into missions, of which there are a lot. When the young Imperial Knight sees the destruction of a majestic house, he decides to fight the forces of chaos. But you can't fight such a powerful enemy alone, so the knight teams up with the head of Dark Angels Space Marines.
Now you will be able to become a commander and resist your enemies and destroy them completely. The developers have created an amazing world that you want to be in as soon as possible.
The gameplay is about destroying your enemies. But remember that on your way there may be weak adversaries and powerful creatures that you will have to sweat in the battle to win.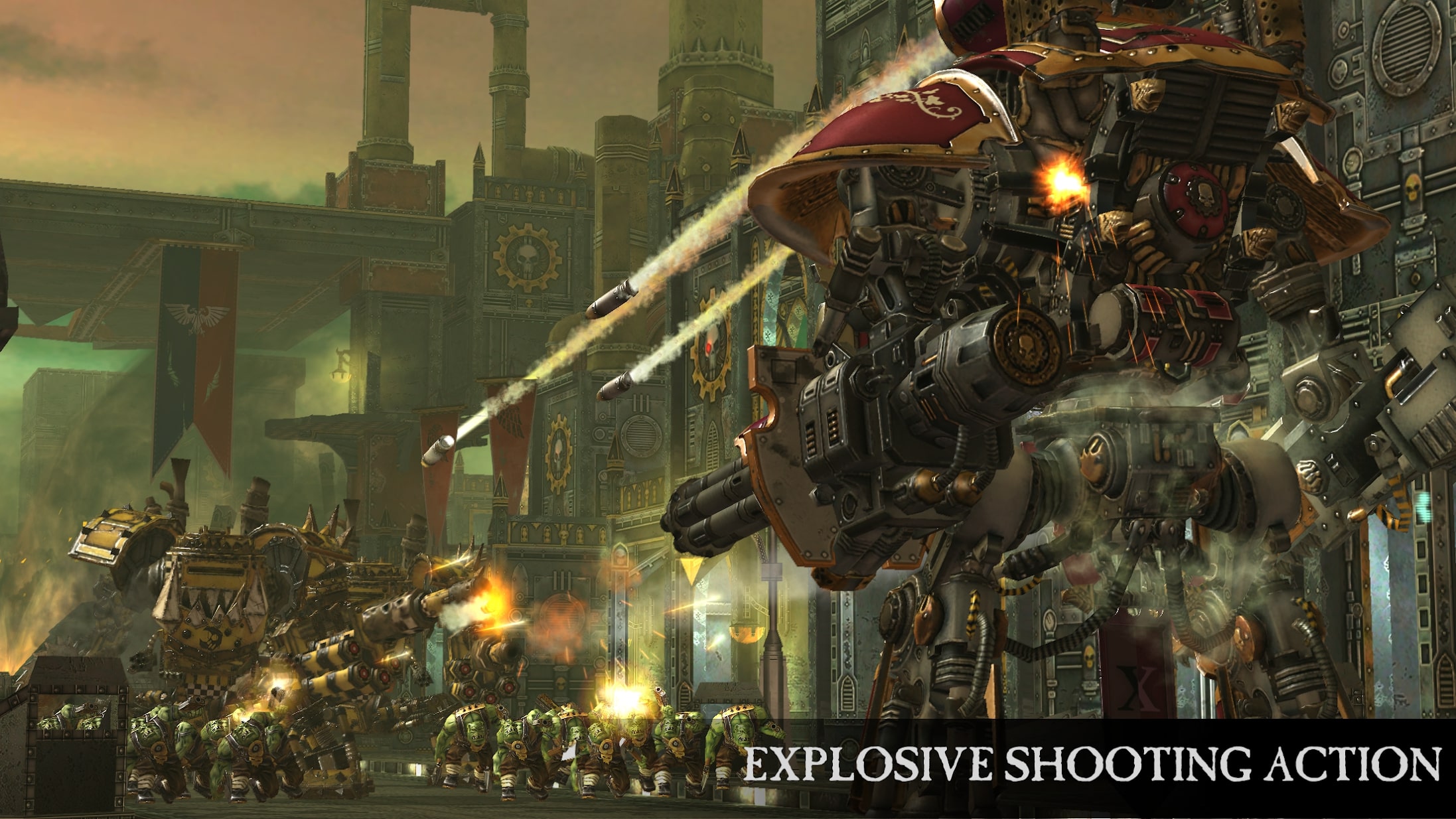 There are robots in the game, and their armor is so strong that it is almost impossible to penetrate it, so you have to fight them at close range. Warhammer boasts brilliant special effects and excellent graphics.


Hex Commander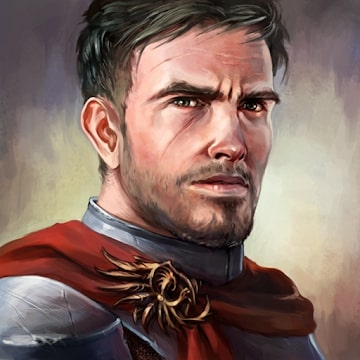 Hex Commander is a virtual game where you can fight goblins, sorcerers, and orcs. Surely you would like to play a battle someday? Then the program is for you.
You will be able to create large teams with a lot of people in them, fight your enemies and win the battle. There are cool effects that you'll be able to use against others and win.
Shoot your enemies, increase your battle rating, and make your opponent agonize with your army. You'll be able to become a commander of infantry, dwarves, and others. On the way to success, you will face many obstacles, green goblins will block the road. It's easy even to control the dragon.
With victories, you will open more complex locations. Coming up with a course of action is fascinating. The game has a lot of magic tools that help in battles. The program has a lot of features. You will be able to pump heroes, the style of the game can be changed under your interest.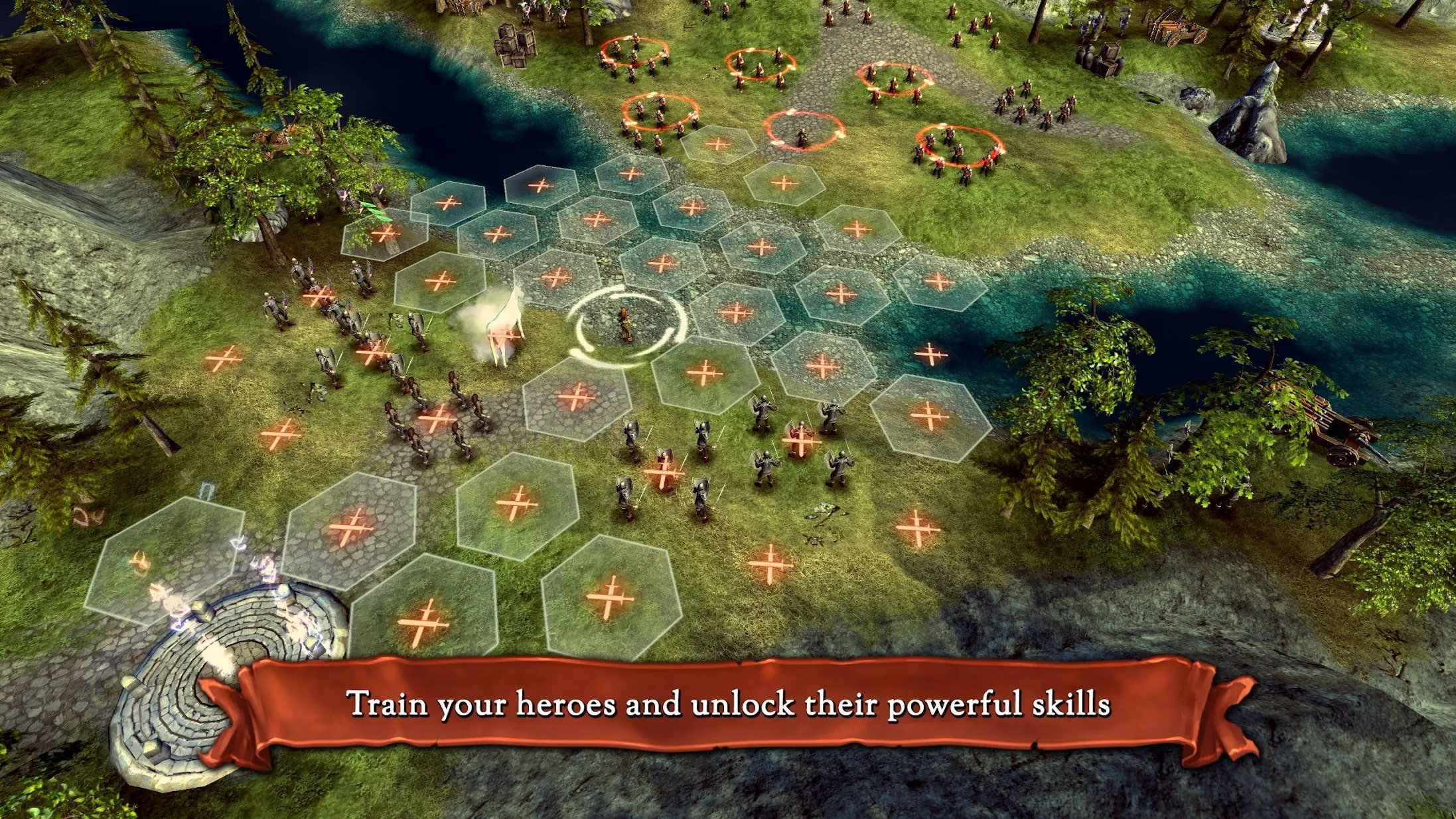 Moreover, it is possible to get new members in your team each time. Besides, there are three stages: battle, capture, and the royal game. Hex Commander is highly rated by users.


Fire Emblem Heroes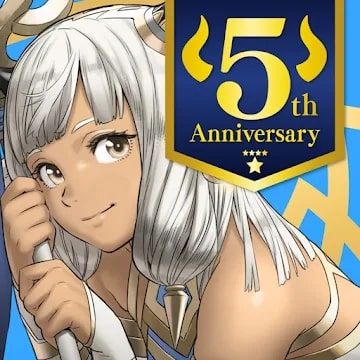 Fire Emblem Heroes is a virtual battle game. If you like this kind of strategy game, then the app will suit you. You will be able to arrange team battles, play as different heroes and improve their abilities.
This program is unique in its conception. Here you can collect people from all over the Fire Emblem and fight for victory.
The game is very exciting. Before you start shooting in the game, you'll have to think hard about which arrow to choose, weigh the pros and cons of the weapon, and where to shoot with it.
Controls are extremely simple, just touch the screen of your smartphone. You will be able to put the battle on the machine if you are still a newcomer to strategic games. This way, players will play against opponents.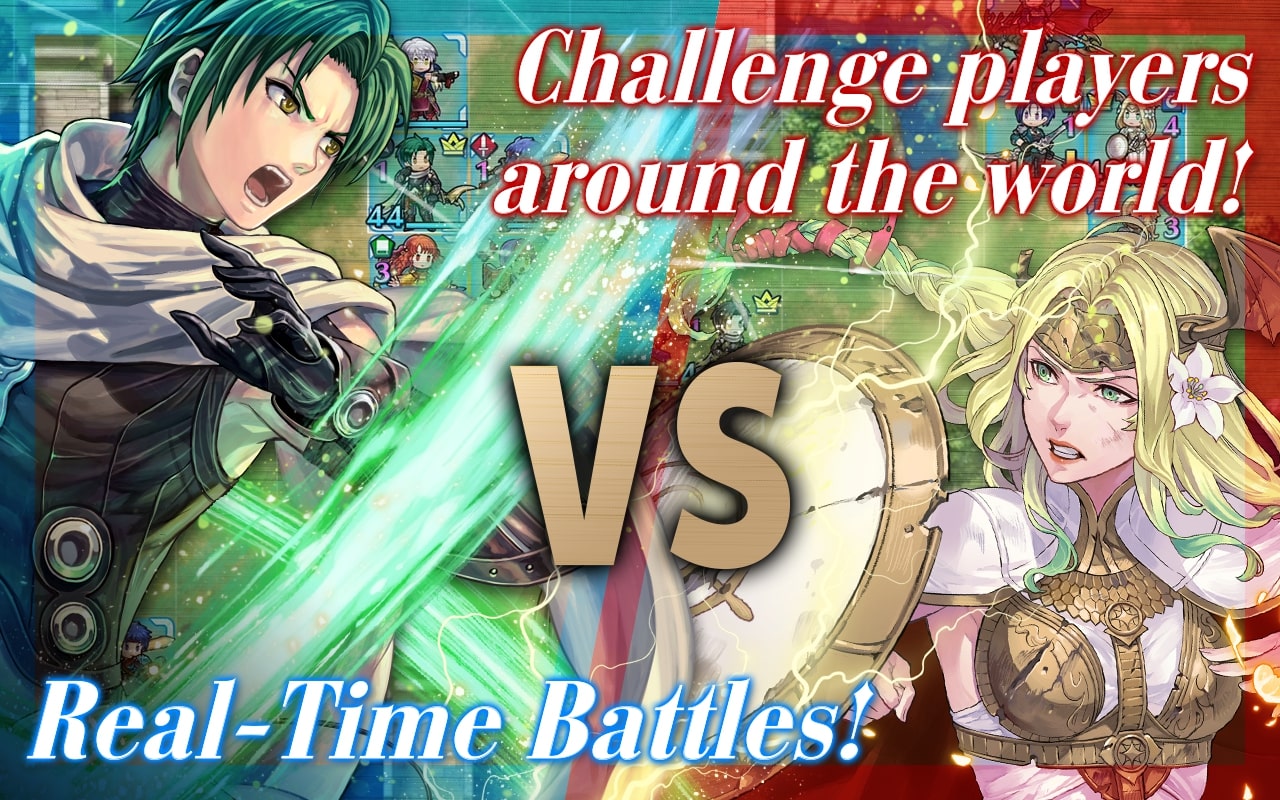 The app is full of different types of battles and their heroes, which you can change if you want. Fire Emblem is much liked by users for its accessible interface and excellent graphics. Share the game with your friends and fight together with your opponents.


You may also like: 9 Best Games Like Astroneer for Android & iOS
DISSIDIA FINAL FANTASY OO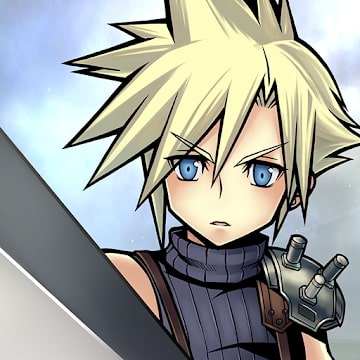 DISSIDIA FINAL FANTASY OO is a virtual battle game. You would surely like to see your favorite characters. Enjoy the action in the game, even if you are a newcomer.
Here you will play battles with your opponents. Teams are recruited and the battle begins. You will be able to think through the whole plan of capture. The more you play, the more skills you will have.
You'll be able to plan faster and win battles. Moreover, you'll be able to play as any hero you like and choose his equipment. Complete quests and various other tasks as the game progresses. The locations here are very numerous, all of them well thought out by the developers.
Help get your team out of difficult captivity and look for the best position while overpowering your enemies. Put them so that they do not have any exits and you win.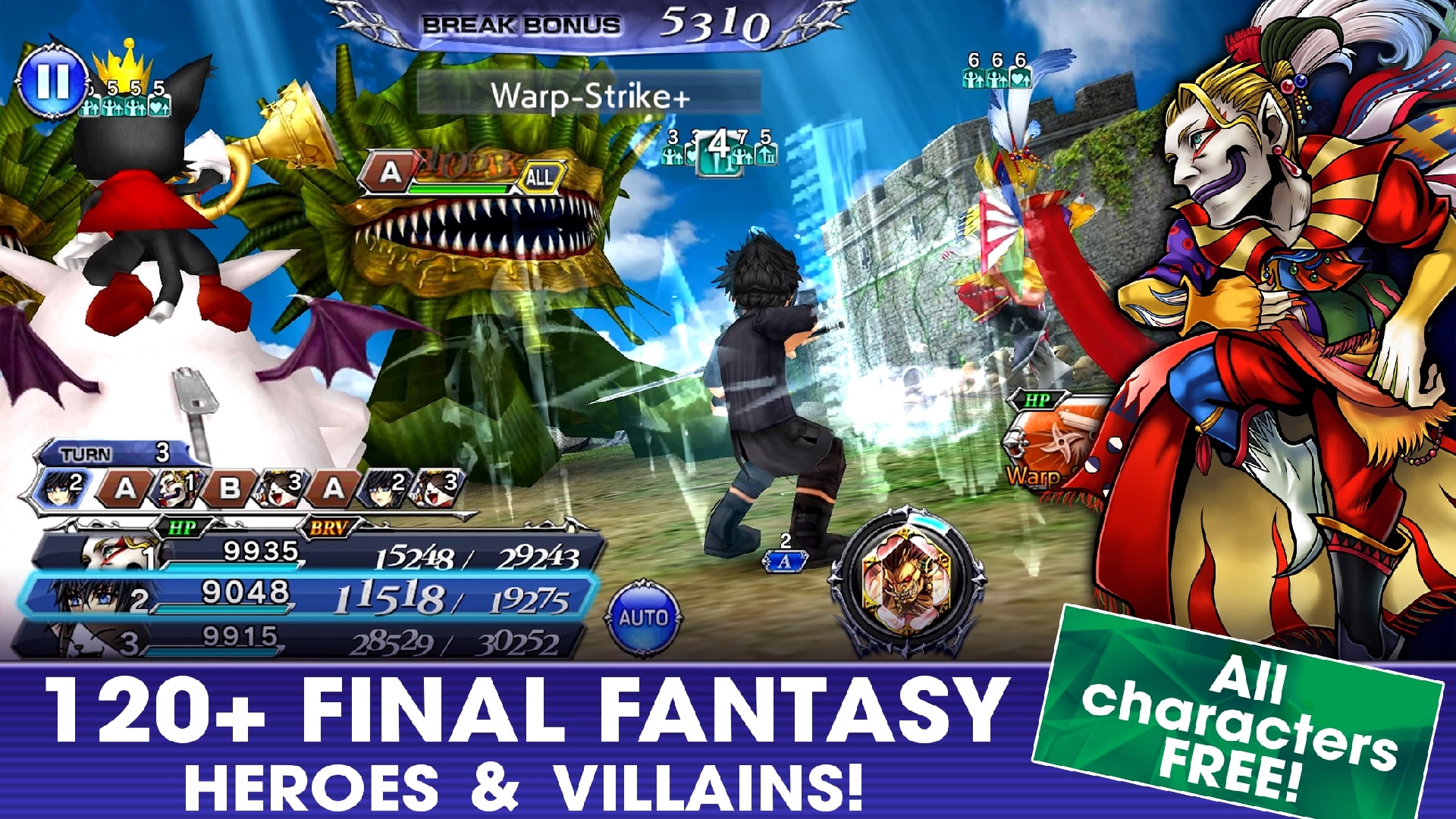 Besides, it's worth noting that the app is completely free. DISSIDIA users really like its accessible interface and excellent graphics. Also, you can choose different areas and change characters. Invite your friends to the game and complete tasks together to get incredible gifts.


Dawn of Titans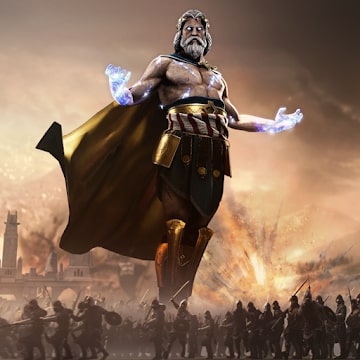 Would you like to play in an awesome world and fight on the battlefield? Then the game Dawn of Titans is definitely for you. You will be able to control vehicles, command troops.
Moreover, here you can make your world bigger and improve it, the world in 3D effect and it's really cool. You will be able to look for the best team and fight the enemies.
Here you will have to do daily missions and raise your rating. The program has a lot of features. You will be able to do battles daily and get prizes. Each time the war will be epic with new missions.
To all of the above, you will be able to build your own possessions and take over the other side without difficulty. You'll need to improve your army and collect new titans for battle.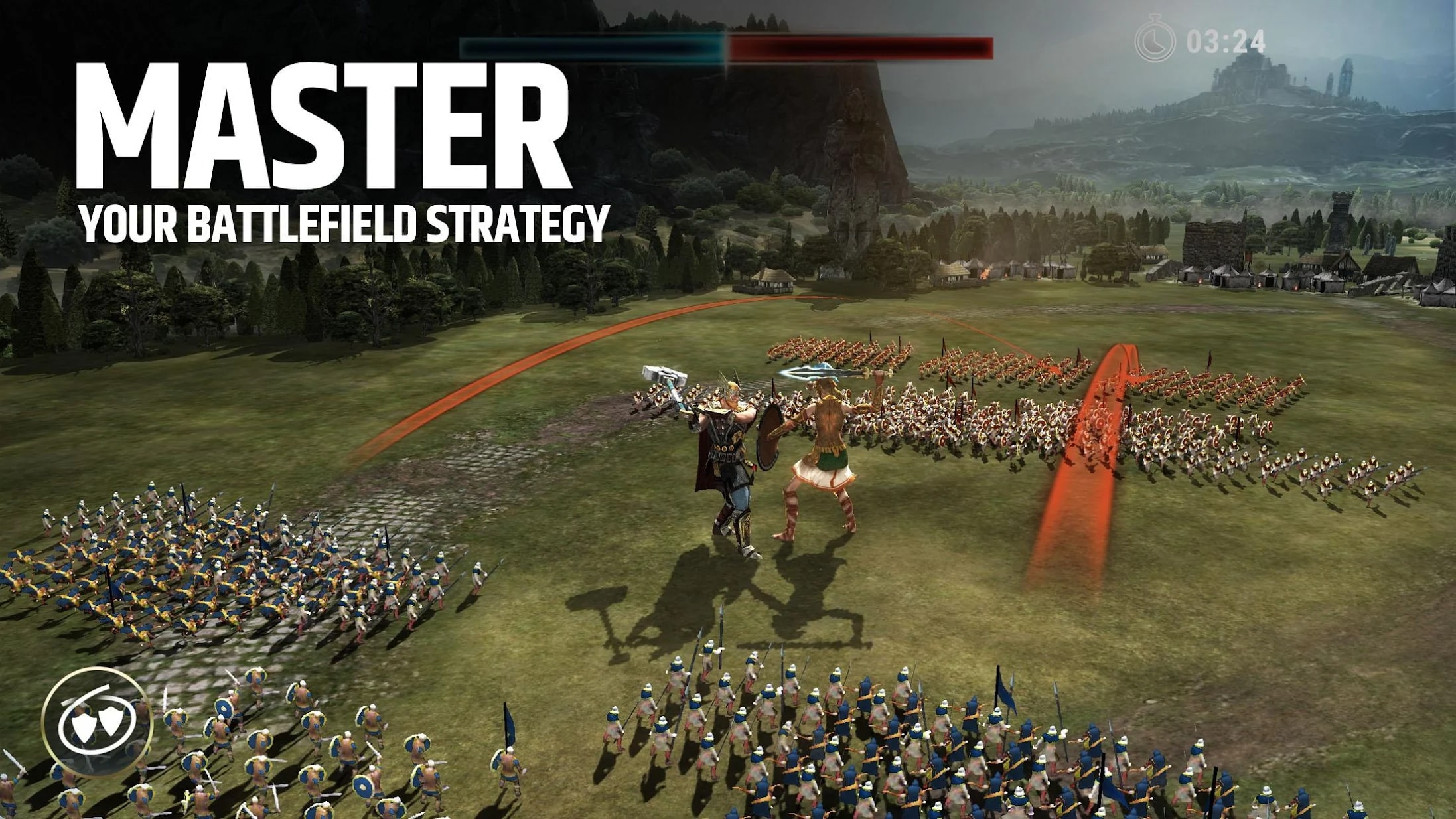 Dawn of Titans is very much enjoyed by users with its accessible interface and excellent graphics. The game is designed at the highest level and does not slow down. Invite your friends to the game, create your own awesome world and win together.

Steel And Flesh 2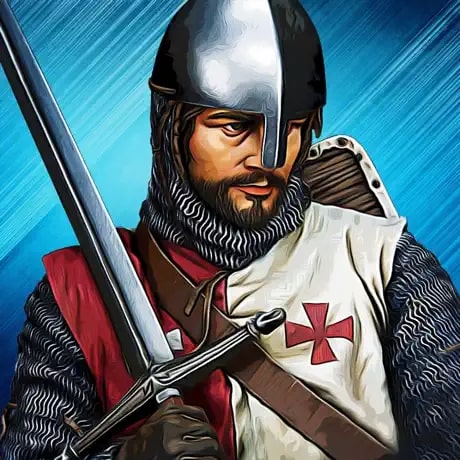 Try this game with medieval motifs. The approximate time is the thirteenth century.
There are twenty powerful states on the world map. You can serve them or take a risk and conquer new territories. There is a path of crime fighting, farming, and mercenary military organization.
Each branch of history has countless branches. The three-dimensional battles are realistic. Hundreds of archers, knights, and common soldiers take part. Catapults play a big role in the siege of high walls.
There are different types of armor, equipment, shields. Sharp knives, swords and axes will not give offense. It is possible to fight in real time with other players. This gives extra points.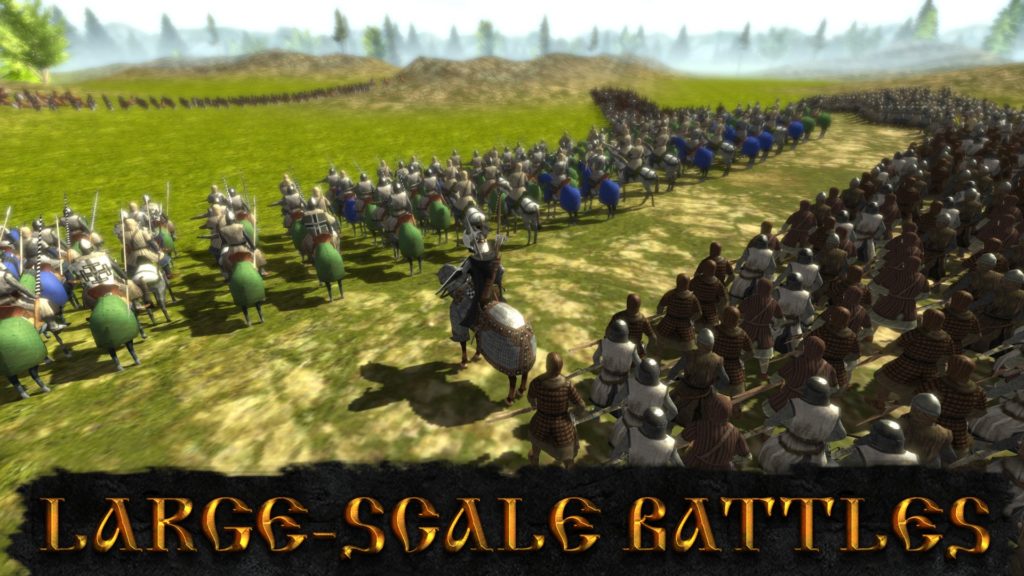 The user interface and awesome sound design provide a complete immersion in the game world.


You may also like: 21 Best Creature Collecting Games for Android & iOS
Hoplite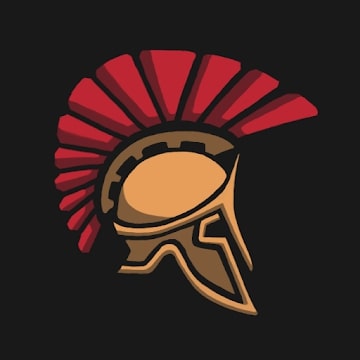 Hoplite is a tactical RPG. Levels here will be randomly generated, which means that the game is virtually endless. At each level, you will enter a completely new dungeon, where monsters will be waiting for you.
At each level, you need to visit only two points, namely Cognition Building and Exit.
The Cognition Building will allow you to improve the characteristics of your character, and the exit will allow you to go to the next level. All the actions on the map will be in turn-based mode, so you will have a chance to think thoroughly about every move.
Your character can move on the hexagonal "squares" in all directions, and also it has three basic skills. Each one of these skills will come in handy while you are passing. To move the hoplite, simply tap in the desired location. Be cautious when moving around the location.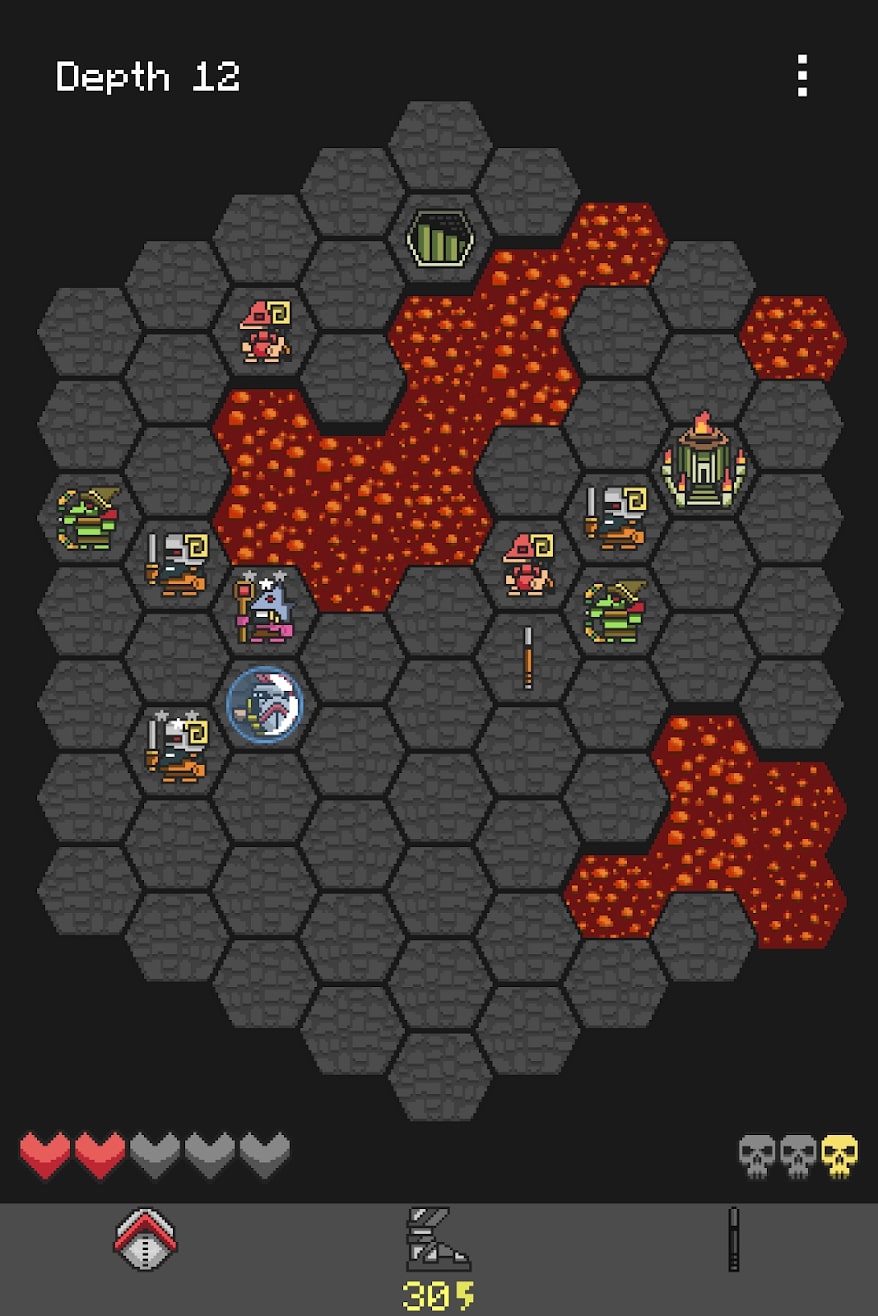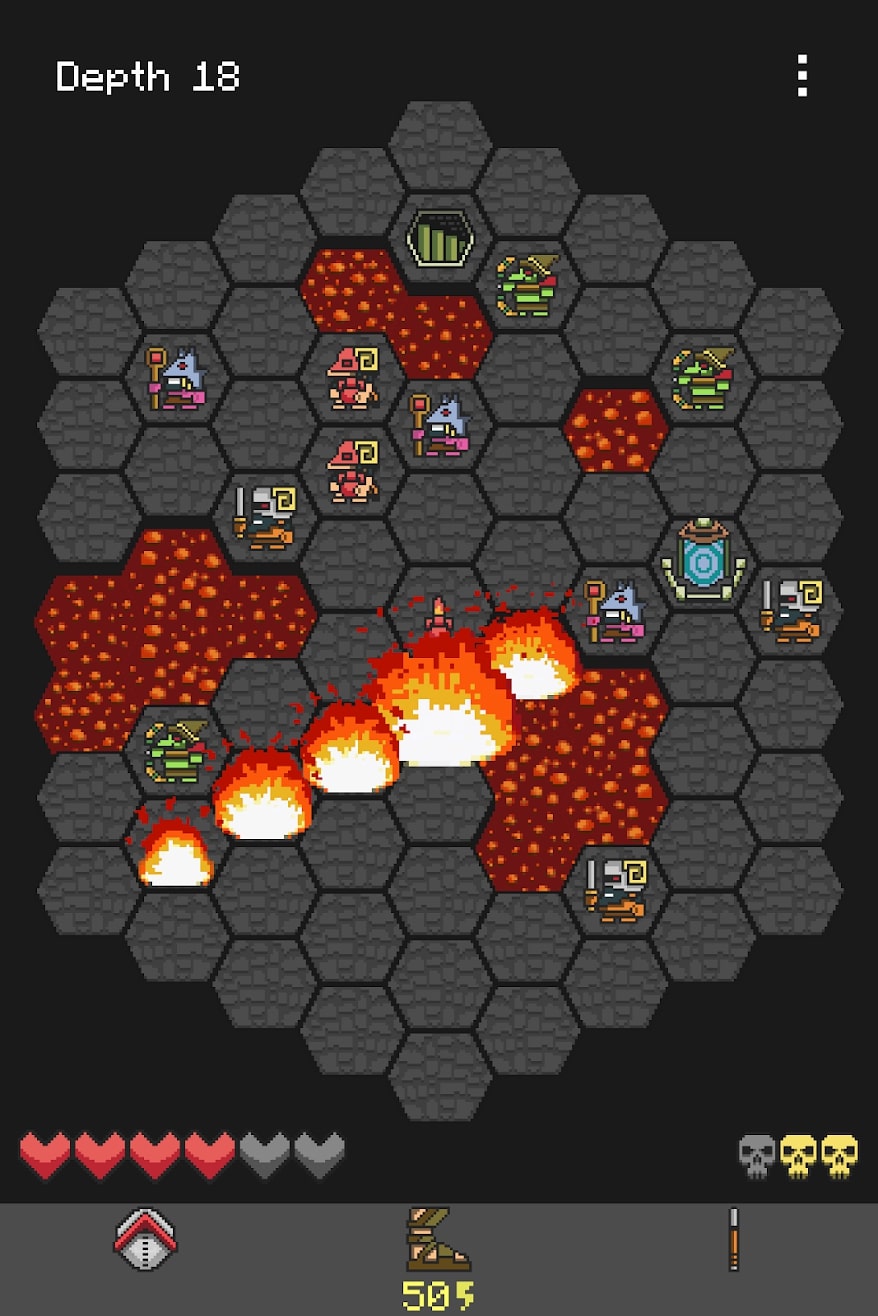 In general, if you are a fan of this genre, this game will bring you only positive emotions. Also, if you are a fan of tactics and turn-based battles and don't chase the graphics, then you will like Hoplite as well.