The Drive Download application will help you have offline access to your files from the cloud storage at hand. This is a simple application that will allow you to upload your files from cloud storage to a local folder on your device.
When you first start open Drive Download, you see that the application is requesting access to contacts and media. Then scroll down and find the "Subscribe" button. Aftrr subscribing to Drive Download waits for the configuration to take place.
Configuring it is a couple of steps. After configuration, the user needs to select a local folder on his device.
This done in order for the downloaded files from the cloud to fall into this folder. Please note that the selected folder must be empty or create a new folder. You can create a new folder using the top right menu.
By clicking on "New Folder" you need to give the folder a name and then click OK. Then press "Select". Then return to the main menu and select "Cloud".
Here you need to select your cloud storage. After downloading, select the "Enable Download abd Delete" button and after that, the contents of your cloud storage will start downloading to the created folder.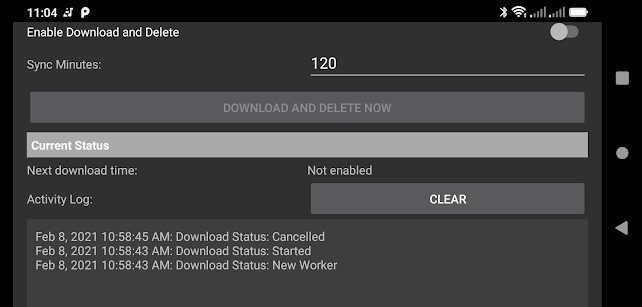 A simple interface and fast performance will allow you to upload files from cloud storage to a local folder in a couple of minutes.
If you have questions or problems when using the application, Drive Download, you can always contact the support service. The reply from the support services always comes fast, so you don't have to worry.
Overall, Drive Download is a brilliant solution for storing files from cloud storage in a folder on your device. Moreover, the cloud data will always be mirrored on the device. If the application displays an error when connecting to the disk, then grant permission to access the account or local storage.