Valheim has earned the love of millions of players around the world for its addictive gameplay. In it, you have to go through a path of survival in an open world, crossing paths with other players. But this game is available only for PC owners, which limits its audience.
But what to do if you are a fan of this genre and want to try the analog on your mobile device? Then download these best games like Valheim for Android & iOS. These are great alternatives that are in many ways even superior to the original game.
If you are a strong fan of this genre, then you should definetely try these best post apocalyptic survival games.
Frostborn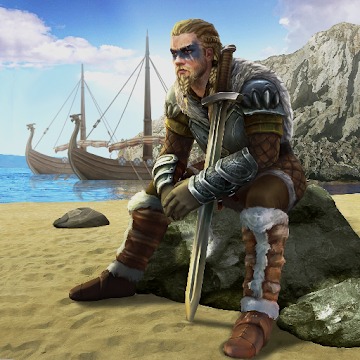 Frostborn is a game where you have to fight enemies. Do you like games of a similar genre? Then download Frostborn and enjoy it.
You will have to build a structure and start traveling in the virtual world. The goddess Hel has dealt a significant blow to the city with her sorcery, and you will have to fight against it.
Get rid of the black magic with your company of players well-armed. Try to pump yourself up and survive amidst such conditions. Have battles with monsters as well as with random players.
Besides, the game provides a huge variety of locations. There are very good graphics and vivid color transfer. Enjoy the gameplay. Strike enemies by choosing the appropriate weapons from the arsenal.
Come up with a strategy and attack your enemies. You can always negotiate with a like-minded person and exchange edged weapons. Look for different ways to win. Only the strongest will win here!
Build your own fortress, so that from there it was convenient to stockpile food, armor, and other important items. For your city to thrive, you need to keep an eye on it and build new structures all the time.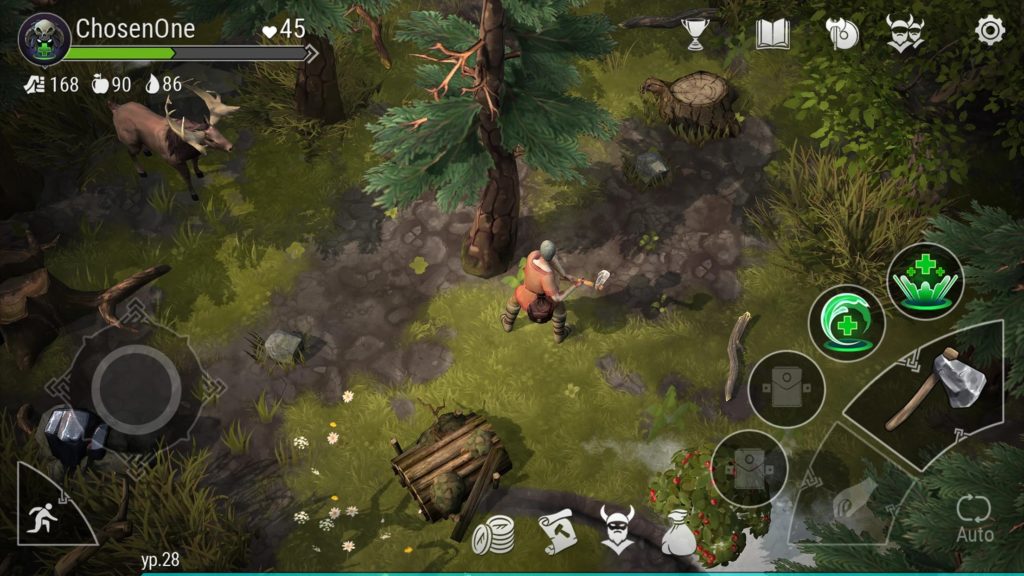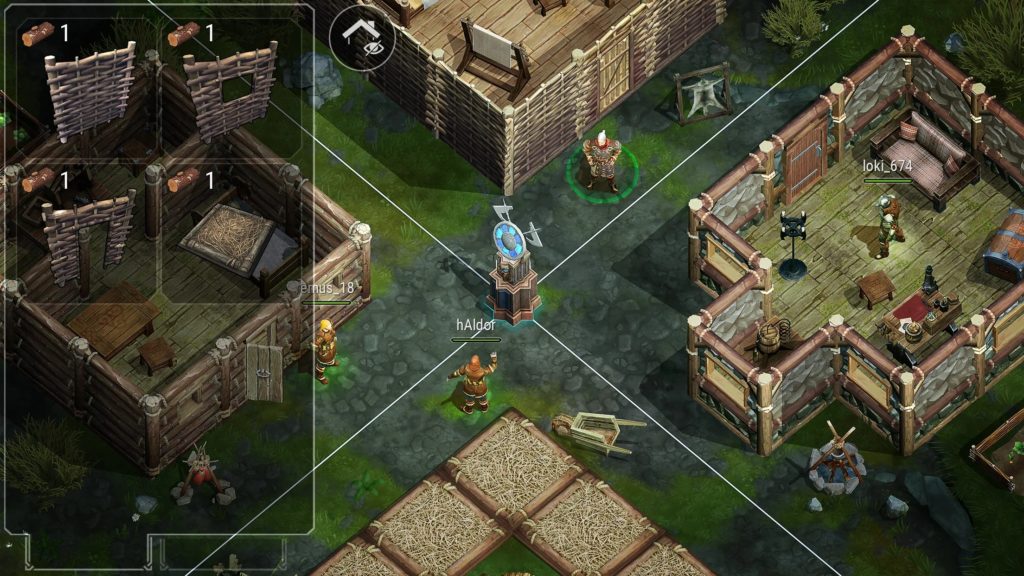 Make your area comfortable. Be prepared for an attack from the villains, try your best to defend the territory. Try to play and after a while, you'll see that the game has no similar analogs!


You may also like: 11 Best Zombie Survival Games for Android & iOS
ARK: Survival Evolved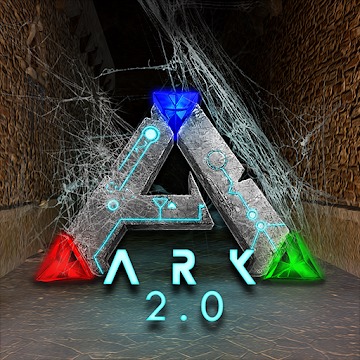 ARK: Survival Evolved is a dinosaur game featuring a large virtual world with different species of extinct animals.
You will be able to tame them and make contact with them. Play together with your friends or with other players of this app.
In the game, you will be on an island, and there will be weapons of labor, with the help of which you can build a house, cook food, and do other important things. Collect various resources around the area.
Erect large buildings so that the huge dinosaurs did not sneak to you. Besides, there are a considerable number of dinosaurs that can be made tame. Come up with a plan of action for the training of dinosaurs.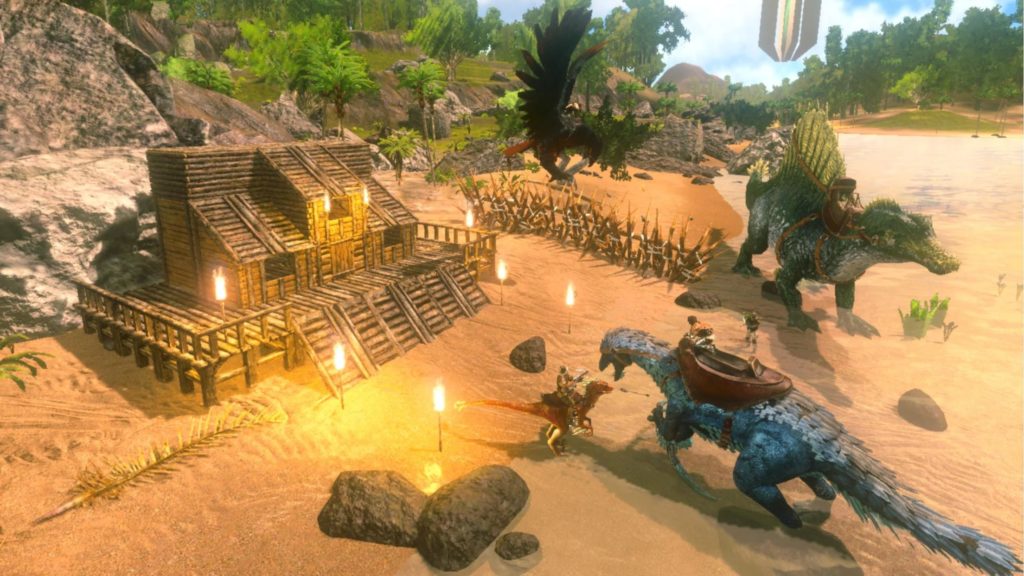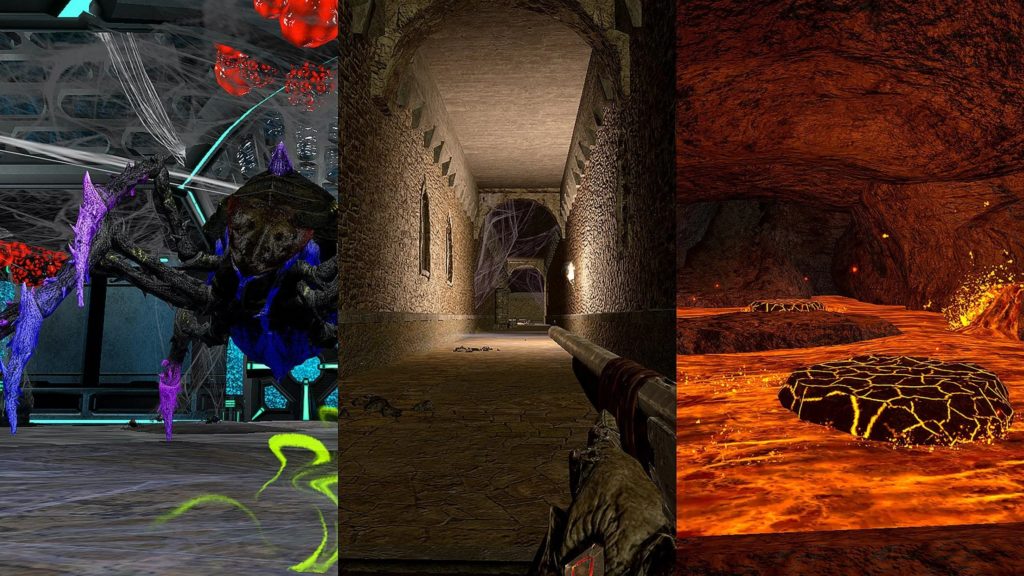 Play in different locations changes from time to time. Don't stand still, evolve with your dinosaurs. You will be able to play alone and with other users. To use the app, make your own account. The interface at ARK is very smooth, with no lag you will not see here.


Exile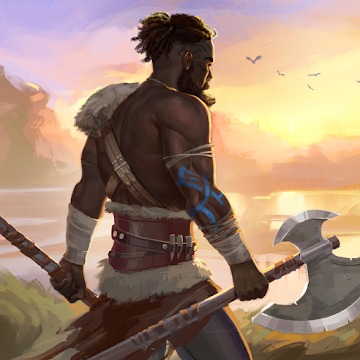 Exile is a survival game program. The app is a simulation game. It has a large, colorful world in which you can get used to and start surviving in the desert.
Fight the enemies that will come up. You'll also be able to build dwellings. Stock up on tools, and get special skills in the game. You'll be able to put all your stuff in your built home.
Moreover, here you can create barbarians, who will have a certain color of hair and clothes. You will be able to choose the appearance of the person yourself.
In the desert, you will encounter dangerous animals that you will have to fight with. The entire world is created in 3D. Stock up on important items for this survival.
Navigate the desert terrain and overcome difficulties. Complete various quizzes, for which you will receive bonuses and prizes. You will be able to listen to the stories of people you meet on your way.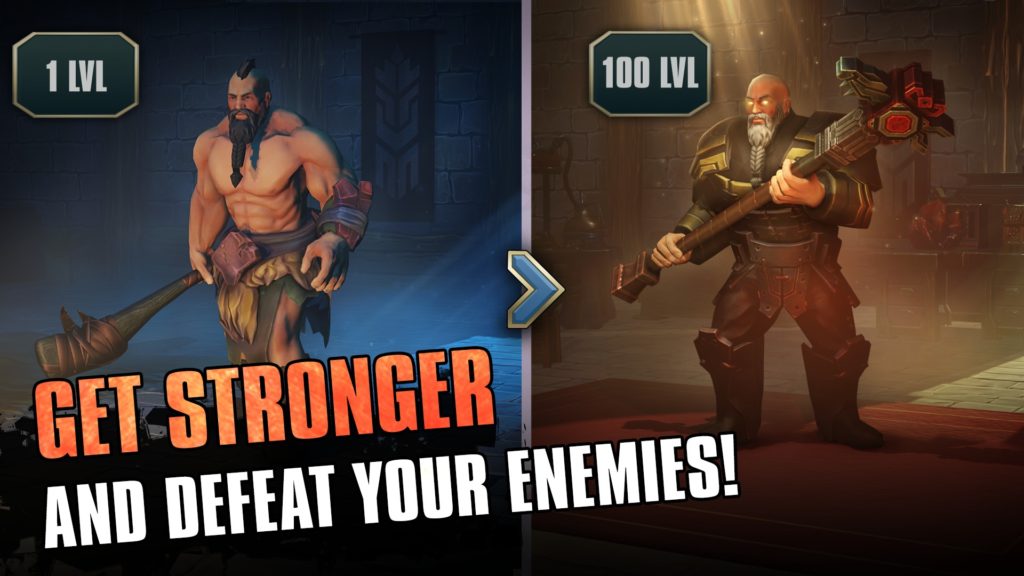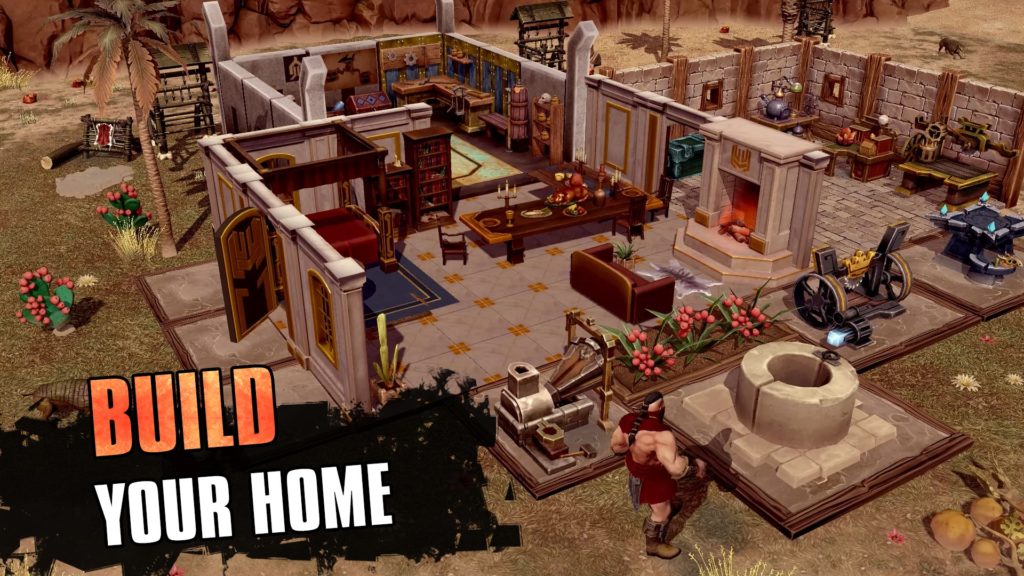 The game can function without the internet. This is a very interesting app that you will be immersed at the moment you open it.


Stormfall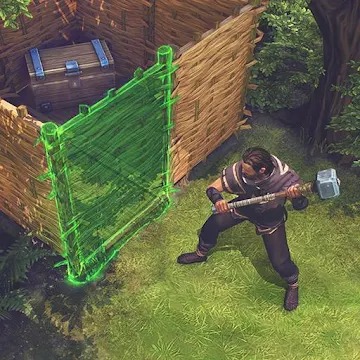 Stormfall is a game in which you have to go through the whole process of survival.
In such an interesting game, you will have to create tools for labor and defend yourself from enemies. Try to survive among ferocious animals.
Travel around the world. Challenge the players of Stormfall to battle. Always be ready to fight.
The program has many unique features. Explore the terrain, build fortresses, and replenish your supply of food, clothing, and other essential items. Moreover, discover the power of witchcraft. With the help of magic, it is possible to quickly defeat the enemy.
Master working tactics and use them everywhere when attacking. Also, complete quests and get new locations, for which you will be rewarded with new prizes.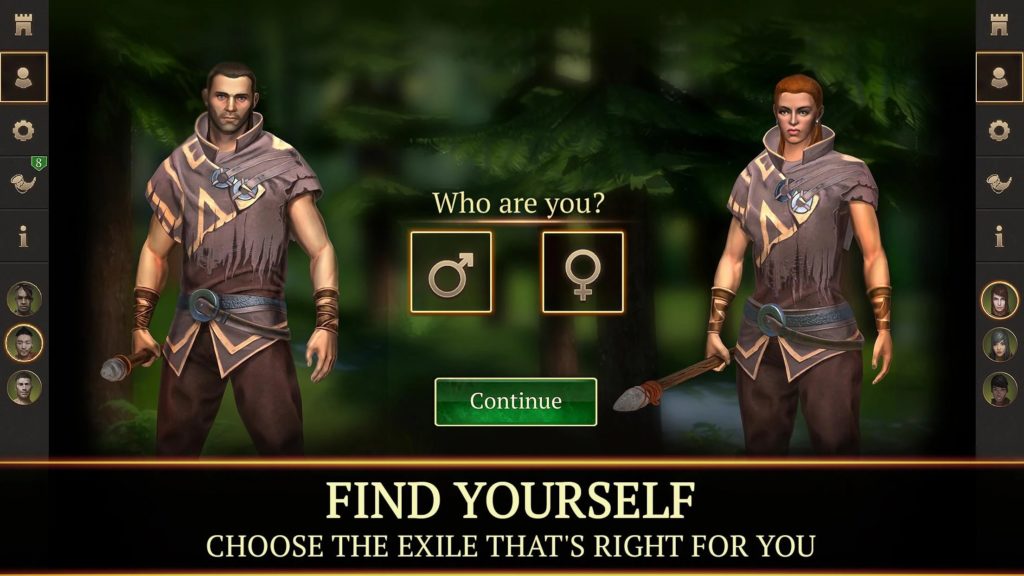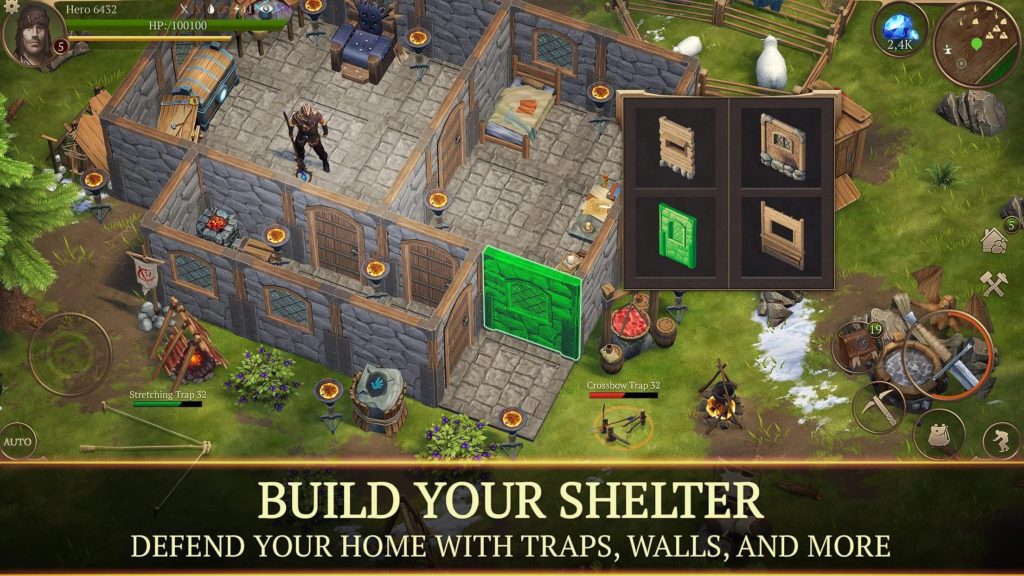 Fear nothing, step into the unknown, and win! Fight evil, get ancient weapons, chests, and more. Be sure to think carefully before you take any action. Play Stormfall with pleasure.


I, Viking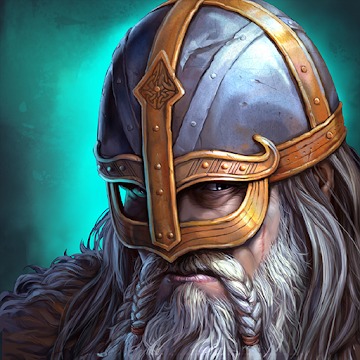 I, Viking is an app that presents a Viking battle. Do you want to take part in duels? Then this program is definitely for you.
The game is a role-playing game. Here you will need to fight with different users of this game, to build buildings for protection. Feel the atmosphere of the Middle Ages.
The app is equipped with different features. There are a lot of beautiful locations that you can choose at your will. Take part in battles in which everything is depicted very realistically. Listen to the screams, the sounds of the shooting.
Besides, pump your character to stand in the future as possible more battles. Come up with strategies for battles and win duels with ease! See how beautifully crafted every detail of the game is.
The graphics and sound in the game are really awesome. Choose one of eight Vikings to play. Go in more often and unlock different features and levels. Try to complete daily tasks, for which there will be prizes.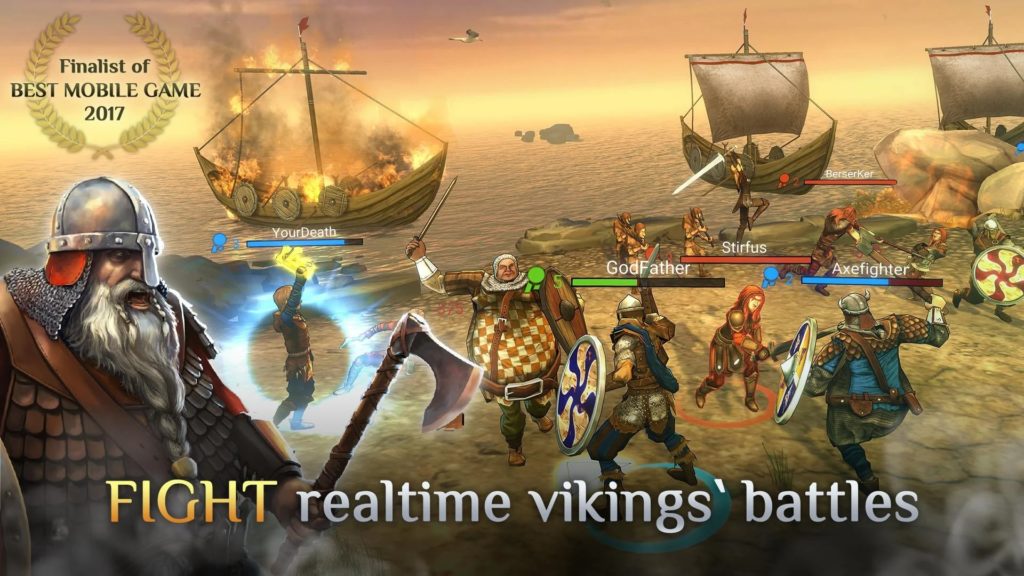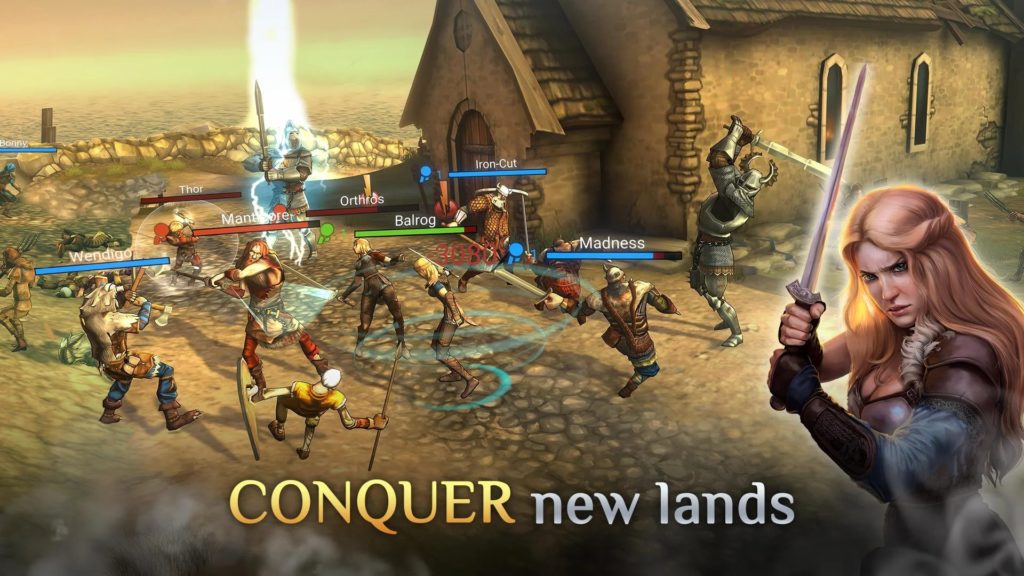 Users really adore the interface of I, Viking. The game is constantly being updated and getting new features.


Vikingard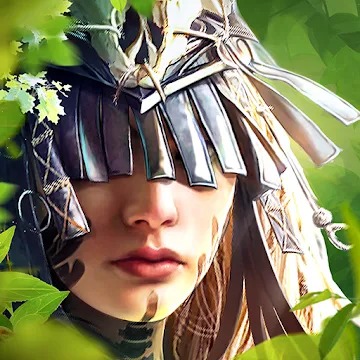 Vikingard is a game with virtual battles. Here you can feel the atmosphere of the past.
Have large-scale battles, farming, and more. This is a really fascinating app, in which everything looks realistic and thus attracts to this beautiful colorful world.
Assemble a large team and choose the heroes you will play for. Replenish your resources and stock up on weapons. Travel to different areas. Train your heirs and tell interesting stories.
You can begin to meet any character in the game. Make an appointment and give each other gifts, it will be very nice.
Moreover, get your own animals, raise them, and let them further protect your team from enemies. Different unpredictable events in the game increase the interest in the passing.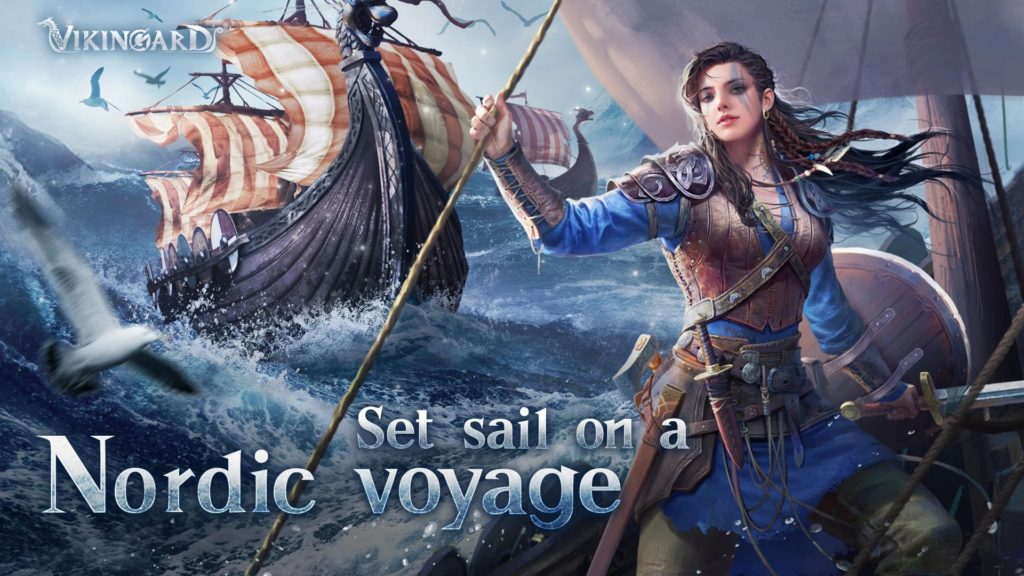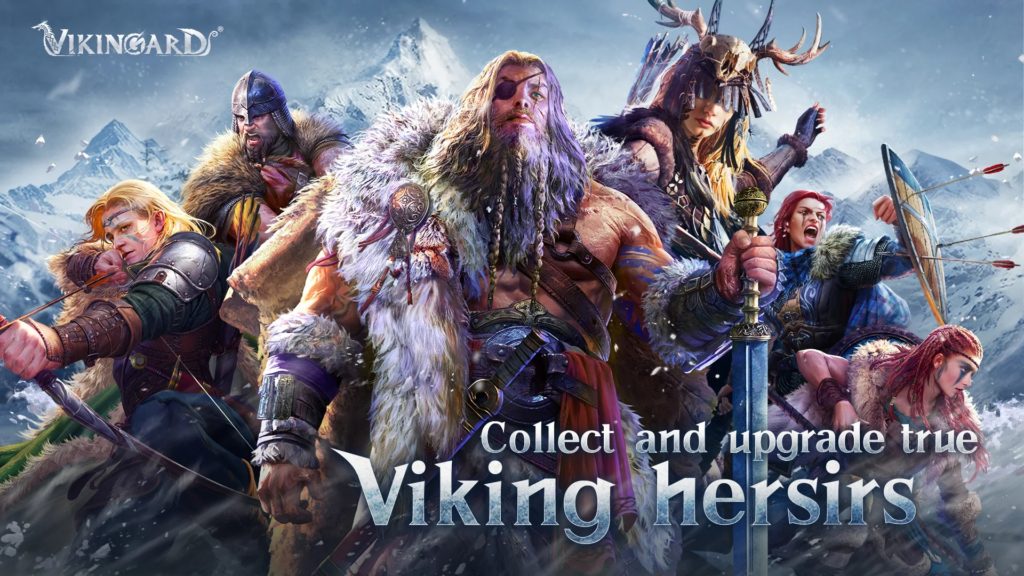 Also, try to play different mini-games, there like to pass the levels of many users. It's precisely in small games you can find like-minded people and pass Vikingard together. Join groups in different social networks. Invite your friends, so that everyone can appreciate such a wonderful game.


You may also like: 11 Best Realistic Simulation Games for Android & iOS
Viking Wars
Viking Wars is a level-playing game about the Vikings. The app gives you all the opportunity to immerse yourself in a fairy tale world.
After you have been banished from the kingdom, you need to seek adventure and become famous. Viking Wars is endowed with many great features.
This game is all about coming up with plans to win. The app works in real-time. Besides, you will be able to go in for a long game as well as a fast game by simply completing small tasks.
Adjust the speed of the characters, reduce or increase the speed of the game, and more can be done through the settings. Attack neighboring lands and get a boost in strength. Don't forget to pump yourself up to win more battles in the future.
Also, collect precious gold from foreign lands. Switch from one location to another and thereby gain your privileges for exploring new worlds. What's more, you'll often get up against the main boss in battle. Defeat the huge monster and collect the treasure.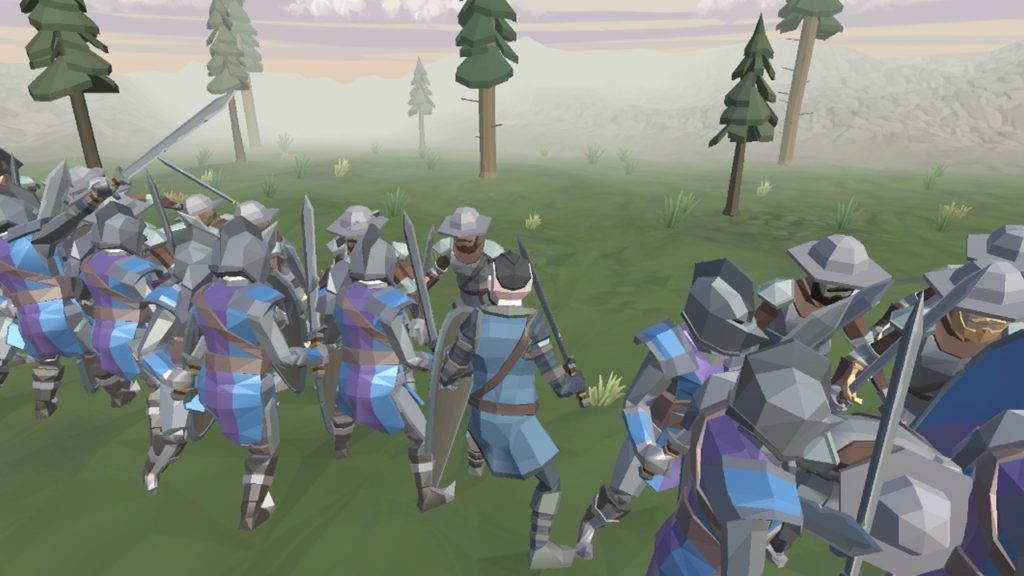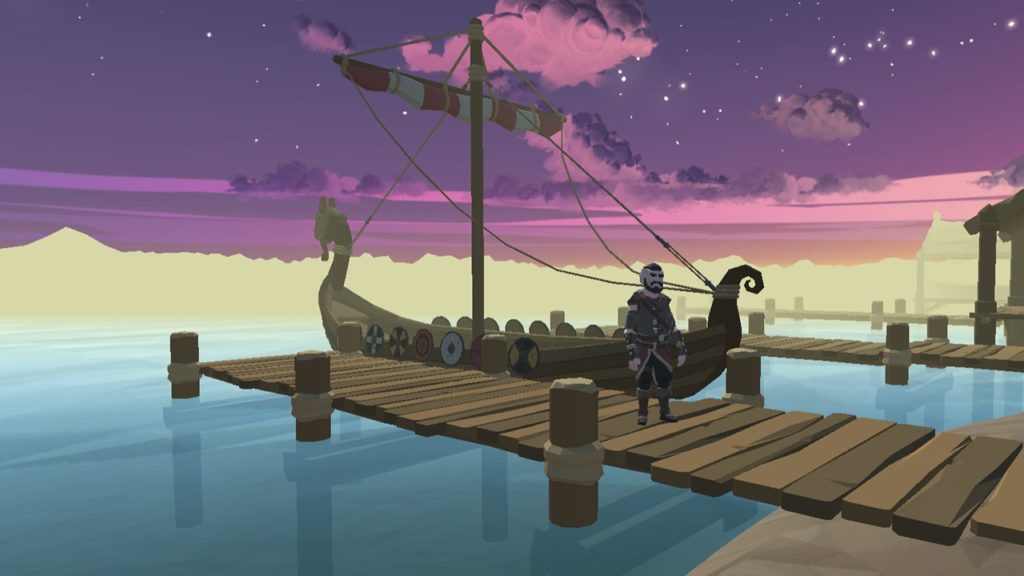 In the game, you will be able to bargain, sell something or buy something. It's worth noting that you need to strengthen your warriors as resources allow. Make your team impenetrable! Look for people to play as a team in a well-coordinated game.

Albion Online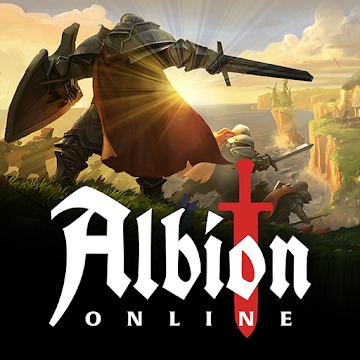 Albion Online is a game with a lot of battles in different worlds.
In this game, you will be able to control your team, fight your enemies, accumulate a lot of useful resources and use them to your advantage. Try to capture as much terrain as possible when you attack yourself.
Build large estates on your territory, farm, and more. The app is adapted for mobile devices and computers. Explore worlds and fight difficult opponents in battle to get good rewards.
Walk through many fields, roads, and track events. It's worth mentioning that you need to improve your weapons, as the levels will get harder as you pass them. Fight as a team, or arrange fights with a single character.
Also, sell unnecessary items at local markets and buy new items in return. Find different ways to improve your economy and not only. Change your equipment and armor depending on the battle and terrain.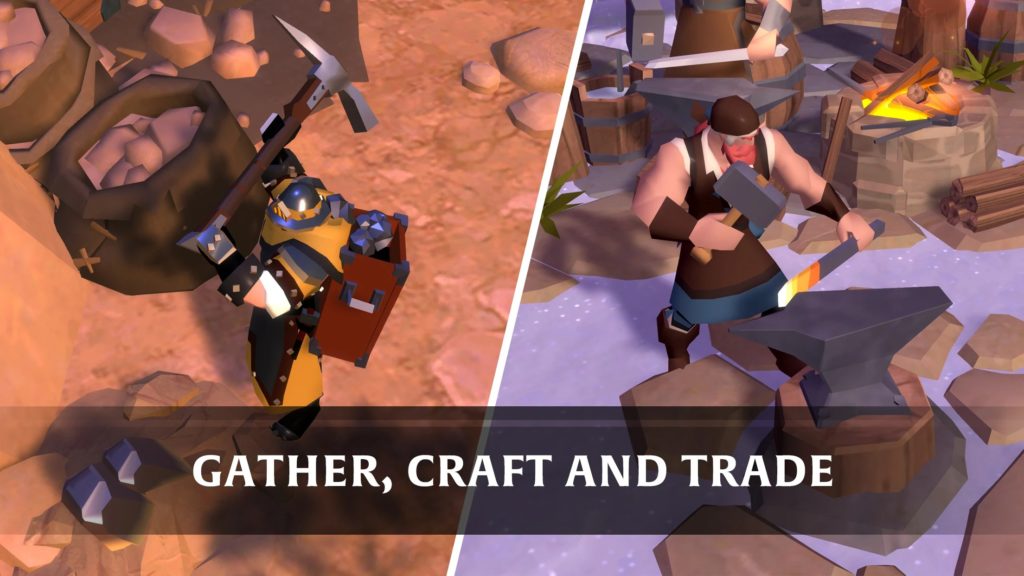 Challenge some of the most fashionable characters in the game and devise a strategy for the capture. You'll love Albion Online!


The Bonfire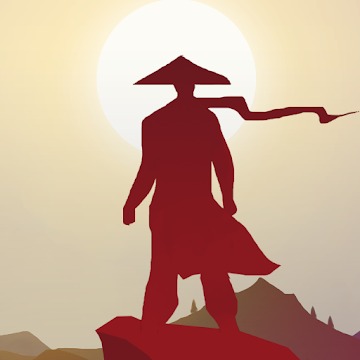 The Bonfire is a game for surviving among enemies. If you like this kind of software, you should definitely download this one, you won't be disappointed.
It is the best game among its few competitors. The Bonfire is fully optimized for the mobile version. Here you will be able to create new structures on the terrains, survive in certain modes, and fight.
Survive also among enemies in cozy built settlements. The program has its own interesting features. You will be able to take full responsibility for the created city. Be surrounded by villains and at the same time do not lose hope to defeat them.
The interface of the game is simple. The quality of the developed app is top-notch. Besides, with your team go to the neighboring city and capture it, while coming up with an already accurate plan of attack. Watch your victories and achievements.
Play in such a wonderful world and discover new mysteries. Perform simple tasks like selling, and giving food to people and others. You will receive prizes for such actions.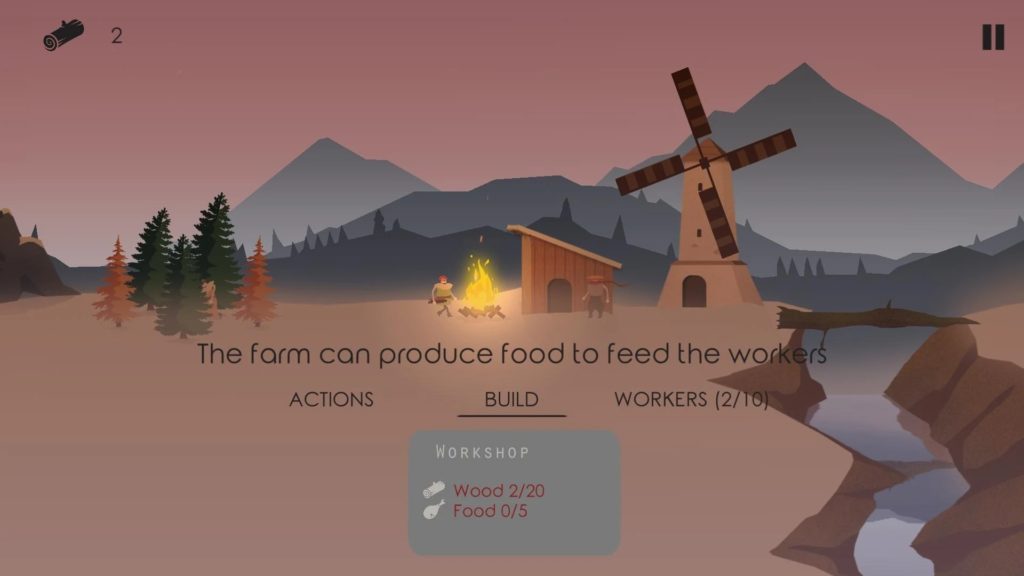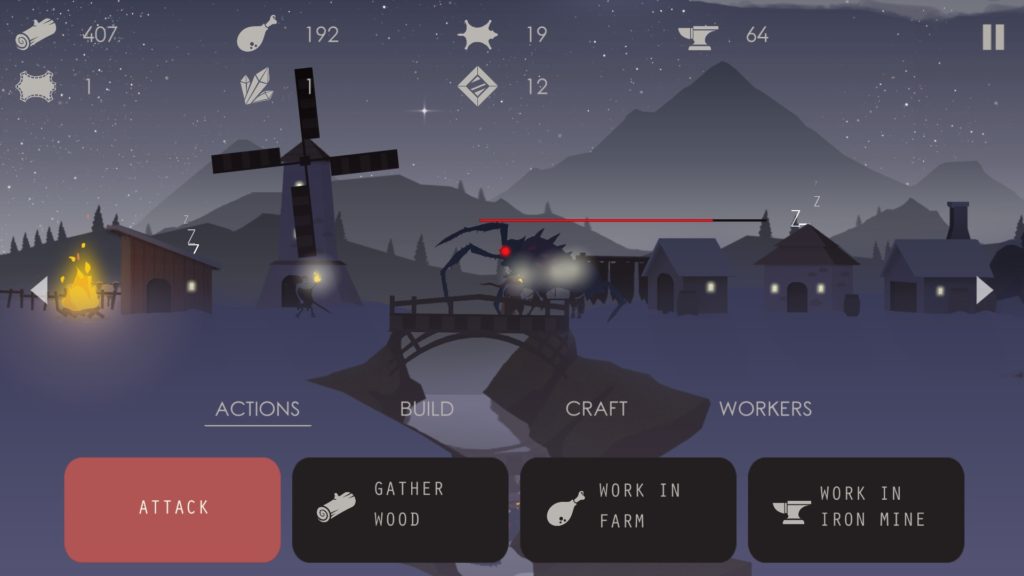 Get acquainted with such a simulator and immediately begin to pass it. Feel the role of heroes in a virtual world!


Grim Soul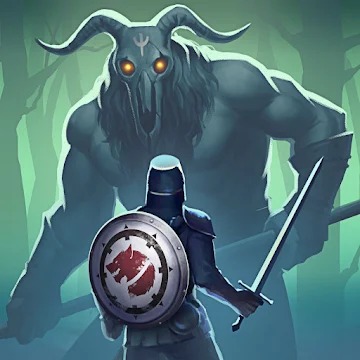 Grim Soul is a game about survival in a fantasy world. Here you will have to develop your character, build ambushes and survive in battles.
See how many lands there are in this game. Explore them, and get different resources to pass the game further.
Moreover, challenge your worthy opponents to battle to apply all your tactics and calculate your strength. Go to the app more often and practice.
Take advantage of various bonuses and your findings in other areas. Master any weapon that will improve your battles and even play a big role in your victory. Climb into unseen places and find valuable books and treasures.
Find many traps there, sneak through them and fight the boss at the end. You can also breed cattle. Also, build as many buildings as possible for more safety. Overcome all the challenges along the way and keep your spirits up! Make the most of your savings to win.
Complete tasks and for them, you will receive points, which can be exchanged for valuable prizes. Discover the secret of the ancient kingdom, and find many clues to hidden secrets.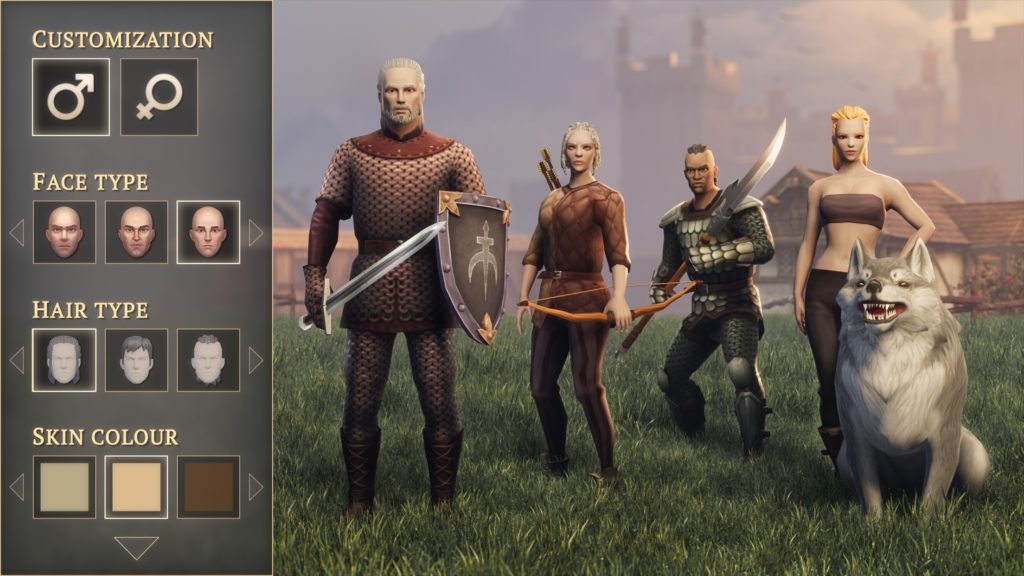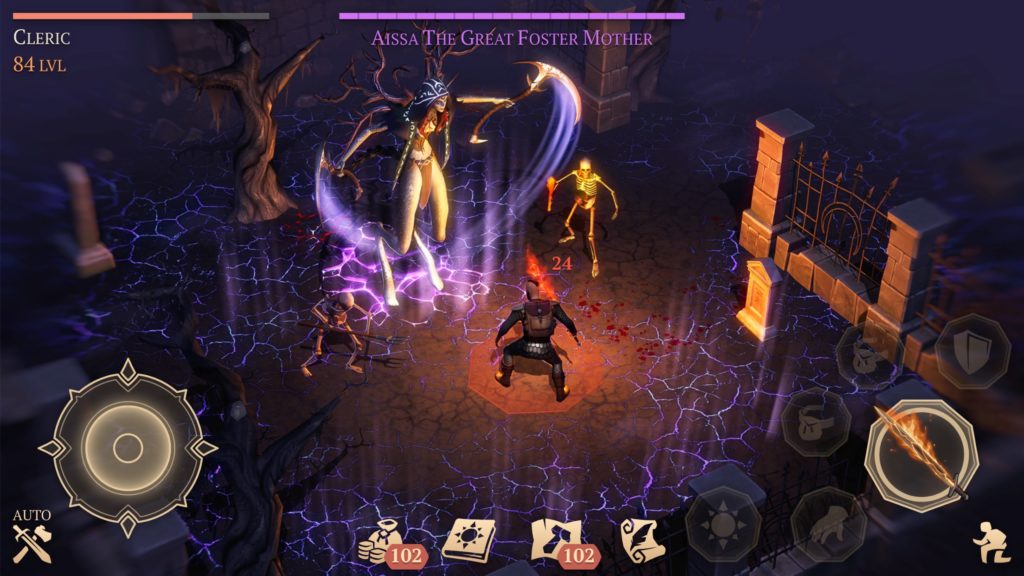 This is a great action game that gives a lot of emotions. Immerse yourself in Grim Soul and play with great pleasure!


You may also like: 11 Best Castle Building Games for Android & iOS
Vikings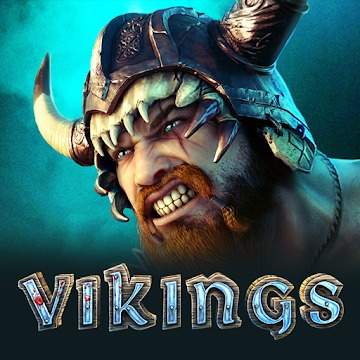 Vikings is an online strategy in which you have to set boundaries and strictly guide your army to victory.
The main advantage of the leader is strong, physical, and spiritual. Vikings are a distinctive brave people. To calm the primal storms in their hearts the tribes need sensitive and at the same time strict leadership.
Lead an army, become a father and a great ruler to your people so as not to offend your forefathers and give life to strong descendants. Your goal is to dominate the world. To do so, build a majestic palace, multiply your army, and raise invincible fighters.
Replenish your treasury by capturing booty from your enemies. Fight fierce battles and resolute conquests. Try to build a fortress, which is impregnable to withstand sieges and keep your gold.
Train your fighters, increase your army and defeat other gamers. Everyone has a chance to become a leader, but to prove that it's you is quite difficult because the game brings together the best of the best.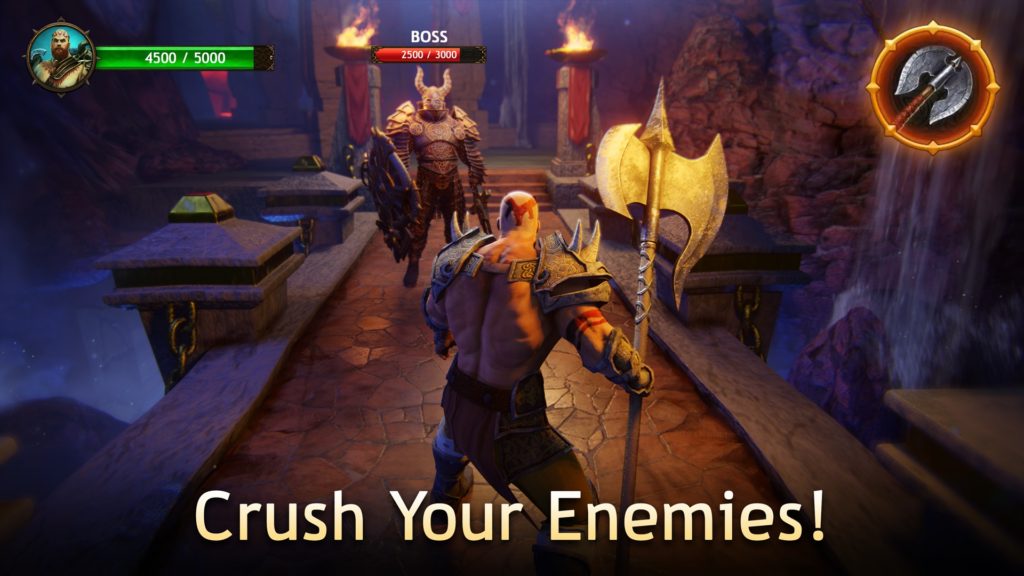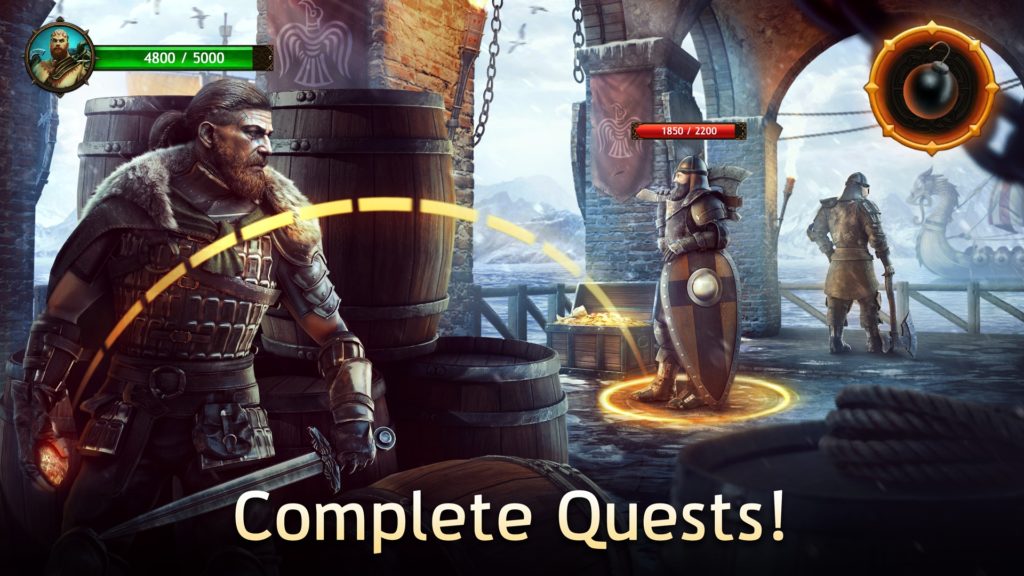 Strategy comes with stunning graphics, fascinating stories, online players, and energetic large-scale battles. You're transported to a northern world where internecine strife, clan wars, and constant battle reign. Vikings is a game at the highest level.