An interesting and addictive game will delight all lovers of logic games. Sixth Extinction is a puzzle game where users have to think about every step they take to complete the level. It is enough to download the game and start the process. No registration is required.
What is more, we can recommend you the games like Minecraft – because to build something really great you need to apply logic skills as well.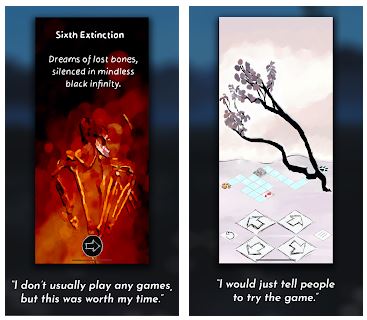 The main page of the application is the main menu of the game. There you can see a gloomy background with the primary functions of the game. A gloomy interface with a dark, confusing story and atmospheric soundtrack will allow users to immerse themselves in the plot of the Sixth Extinction game.
The main menu comprises the following functions and sections "New game" "Select level" "Settings" "Credits". It is in the main menu that the user will optimize and choose the best options for the gameplay for themselves.
Sixth Extinction has its own tech support. If you have any questions or problems as you progress through the game, you can easily direct your question to the support specialists. The technical support service will solve all the issues that have arisen in a short time.
Especially noteworthy is the drawing and stylization of the game. Great visuals and poetic storytelling allows you to get more aesthetic pleasure from the gameplay.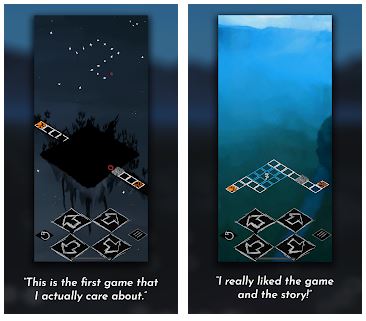 By clicking on the "New Game" button, the player enters the playing field where he should show dexterity and logical thinking in order to move all unnecessary stones on the way and reach the finish line. Will allow you to select the parameters for a pleasant game.
Sixth Extinction requires logical thinking to complete successfully the level. Each user can complete the game, even if you have not encountered such a genre before. As for the design, the game made simply and without distractions, which will allow any beginner to understand the principle of Sixth Extinction.
This game is a little difficult for kids, but they will probably like the memory card games that will help to develop their logical and memorizing skills.
Overall, Sixth Extinction is not just a game. It contains a special deep meaning of the true nature of man himself. Each level deals with important human problems. Can you make them out?