The building is a popular genre among all games, including mobile ones. It is an integral part of almost any game you can download to your phone. It is not surprising, cause this process requires concentration and even logical thinking.
The building is also present in games about the Middle Ages, which makes them more interesting and exciting. Thus, here we have reviewed the best castle building games, which are available for Android & iOS.
For all fans of this genre, we also recommend these best base building games for Android & iOS.
Clash of Clans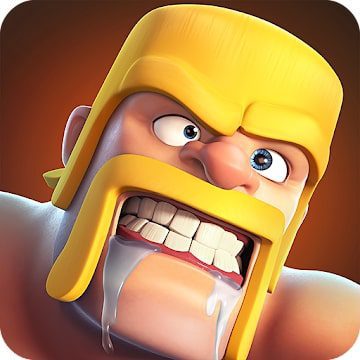 The game Clash of Clans is a strategy game where the goal is to become the player with the most trophies.
You earn trophies by attacking other villages or by defending against other online players. As you accumulate trophies, you move up in the hierarchy. You will face equal or superior opponents.
The most important goal on this path to the top is to reach the Champion class. This can be done by spending time and money on upgrading your village, training soldiers, and developing a defense and attack strategy.
There are two main phases of construction and action. The boundary between them is not rigid, but it's worth playing for a while and you'll know where it lies. The building phase is all about setting up your village.
As your village grows, you can build new structures that provide new ways to defend and attack. The upgrade of your village depends on the upgrade of your town hall, so it is staggered.
You collect the resources you need to upgrade your town hall. Some time then passes while you rebuild your village to match the opportunities that have opened up.
Clash of Clans is fun, but not pointless, like the ones that the modern gaming industry offers in huge numbers. It is so wonderfully crafted that it makes you think of yourself in any spare moment.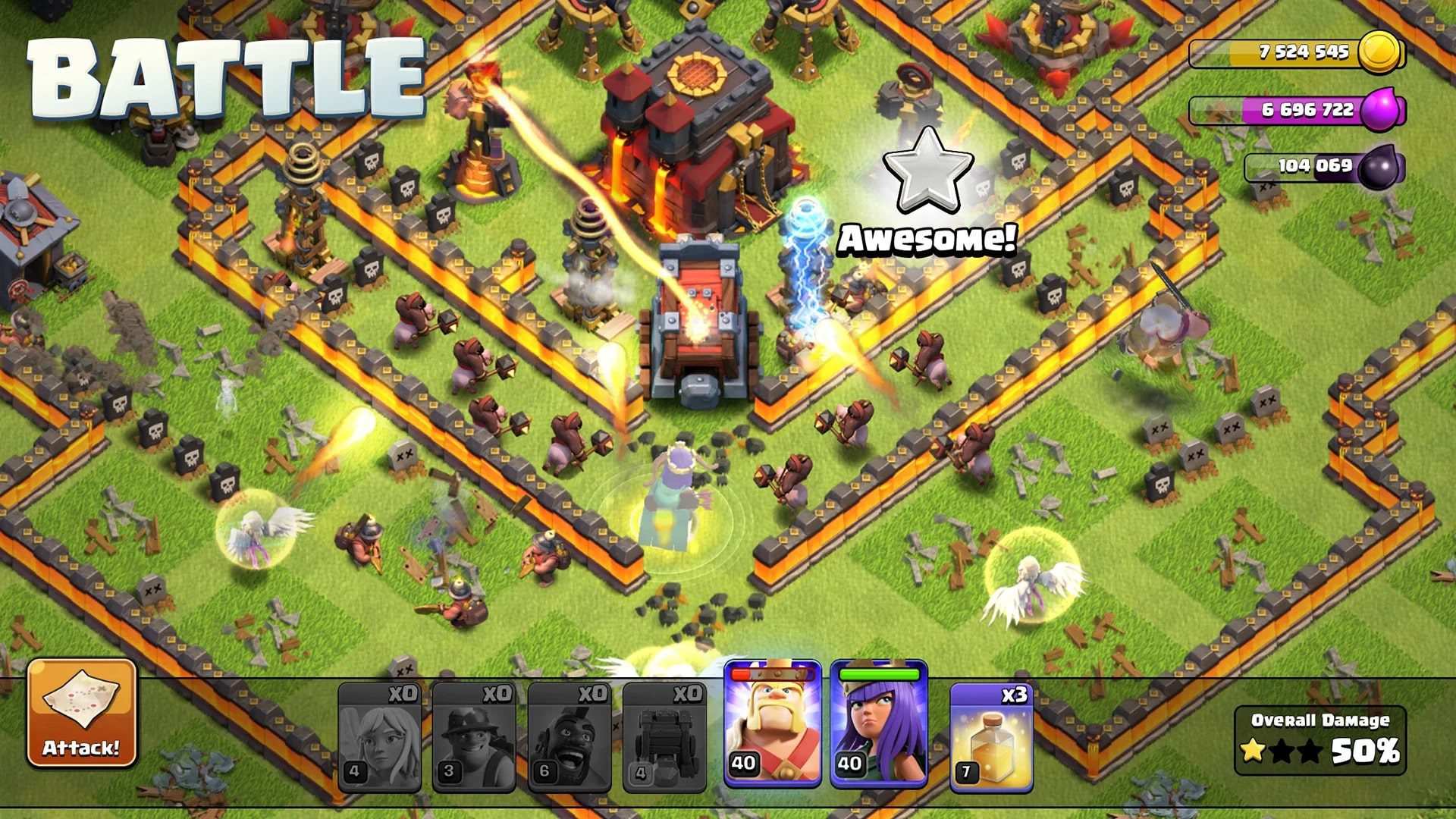 Here we have described the process in general terms. To fully immerse yourself in the game, you need to join a clan and start participating in clan wars, and then this world will open up to you in its entirety.


You may also like: 9 Best Ship Building Games for PC, Android, iOS
Towerlands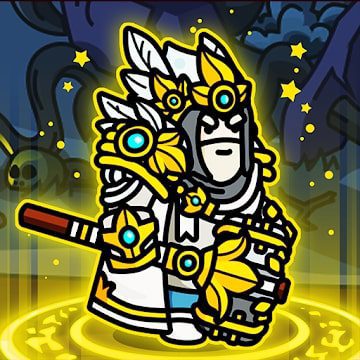 Towerlands is a tower defense game that offers new and interesting elements. Here you will have to guard your own tower. In the beginning, it will be small and relatively weak.
As you pass, it should grow and become stronger. The tower itself is modular, so you have wide opportunities to create it the way you want.
The appearance and combat abilities depend on it. You can also place knights inside, who will go out to defend it. Outside of battles, you'll manage your own kingdom, the elements of which will affect your effectiveness in battle.
At first, you have a small tower and a minimum of heroes, but for gold, you can hire and improve the tower and fighters. The higher the tower, the more characters you can place, and extra tools open up. For example, shooting towers on the perimeter, attacking and defensive modules.
The main location is your tower with an intuitive interface for improving heroes and modules, PVP, and standard wave passing. The farther you've gone, the cooler you are. From the waves drops the gold you need to improve everything, as well as skill points.
As you play, you need to farm resources in other locations. On the map, you will find cities and towns that you have to capture and get resources at short intervals.
There are also towers and trees that can only be passed by a certain type of unit, for example, only archers. There are also chests that can be opened with keys.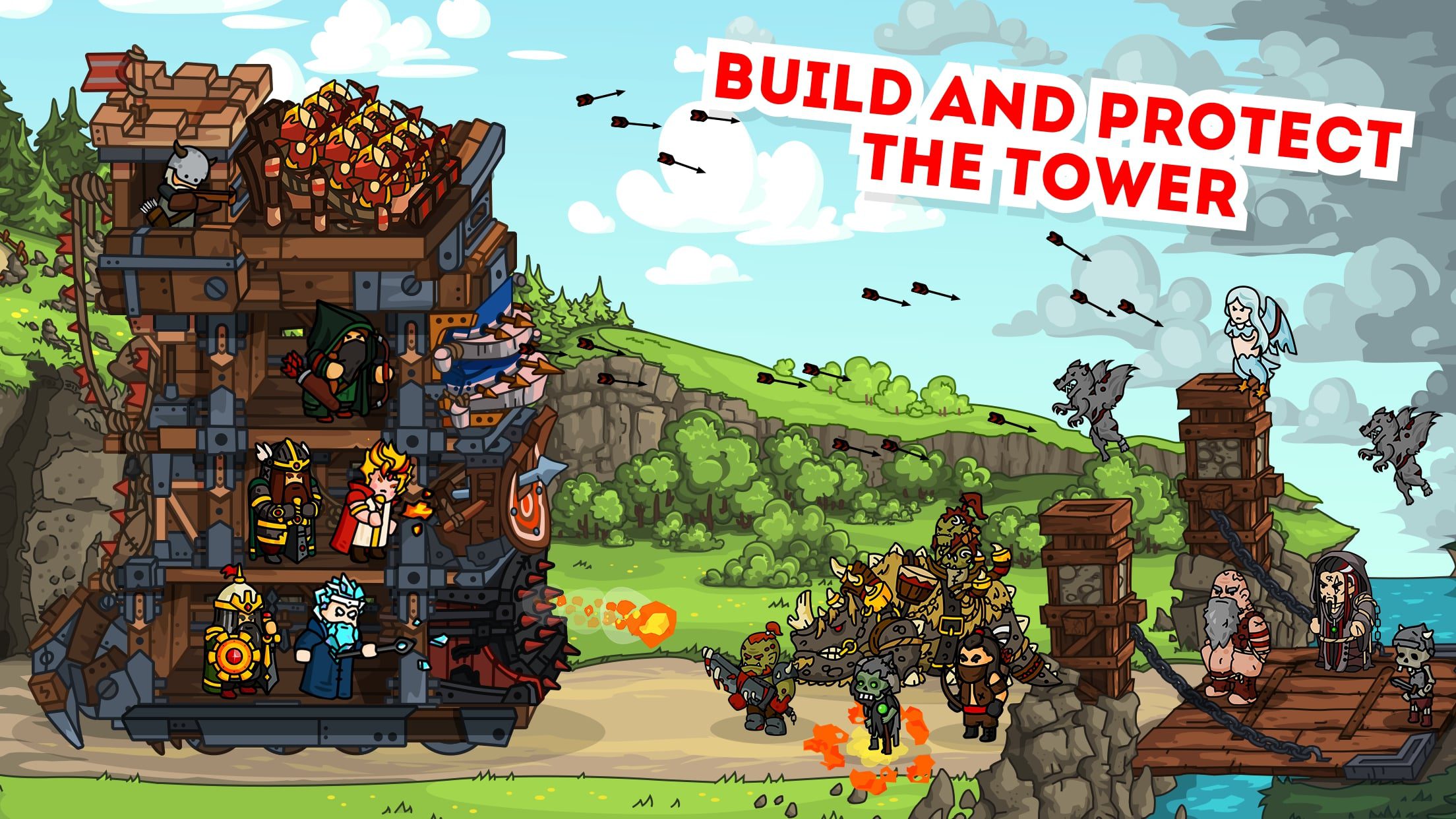 The city is one of the main locations where you can distribute skill points, train heroes, create and wear artifacts. Here you can buy subscriptions, as well as accumulate gold, which can be collected a couple of times a day.


Grow Castle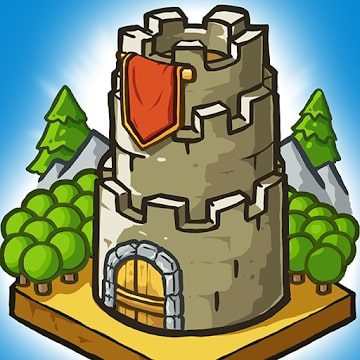 The Grow Castle game has simple gameplay. It is designed with two main goals – to bring entertainment and to take advantage of players' tactical abilities.
The game invites you to save your kingdom from monsters. The kingdom's forces were quite weak, so most of the bases were taken. Now the last remaining base is the castle.
As in other defensive games, your only job is to make sure your tower is still standing after each wave of enemy attacks. On the first wave, things look pretty simple.
The game gives some instructions on adding units and basic principles. If you win, the next wave opens with more enemies. This means that the difficulty gradually increases.
The longer the defense period, the greater the strength of the monsters, including speed and strength. So you also need to get stronger to adapt. Upgrading the main tower, recruiting new units, and building auxiliary towers is the key to survival.
As for towers, as mentioned above, there are two types: primary and secondary. A tower is a target to be defended from enemies. If it is destroyed at a certain time, the game stops immediately. You will have to play again from the previous wave.
The main tower has some special advantages. It can contain many squads of troops and has many special skills. Besides, they can be upgraded. The auxiliary tower has only one skill and only one place to place units.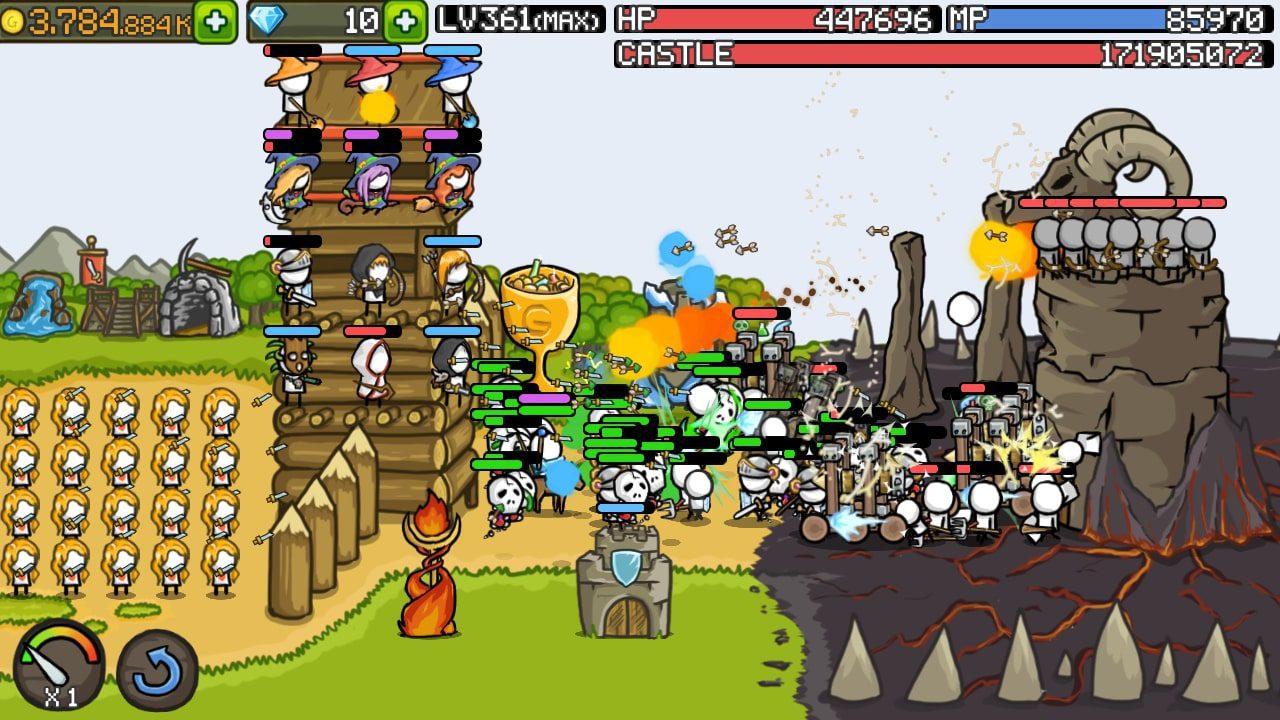 If you want a real challenge, join the endless fight mode. This is where the battle has been going on for a very long time. Promote and create new heroes. You have to do everything you can to grow and get stronger.


Castle Creeps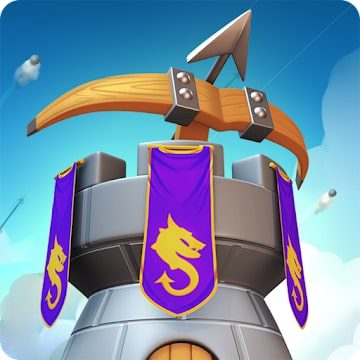 Castle Creeps is a classic defensive strategy with stunning graphics and beautiful animation. Here you have to defend against various enemies.
Here are the heroes that can pump up the level and improve their characteristics. In the story, you have to stand with these heroes of the magical army.
You will have different locations in which waves of enemies will come from different sides. Your task is not to let them pass to the end of the location. To do this you need to intelligently place combat towers and use the hero skills in time.
In addition to the standard towers at your defensive disposal will be a huge tower. When you tap on it, it shoots beams of lightning. It kills all the enemies in its radius. It's recommended to use it when there are a lot of enemies because the number of shots is limited.
Among the standard defensive towers, you have not much choice. There are only four types: archer turret, cannon turret, laser turret, and sword barracks. Skills and strength towers can be improved for in-game currency obtained during the game. For the same funds are improved skills heroes.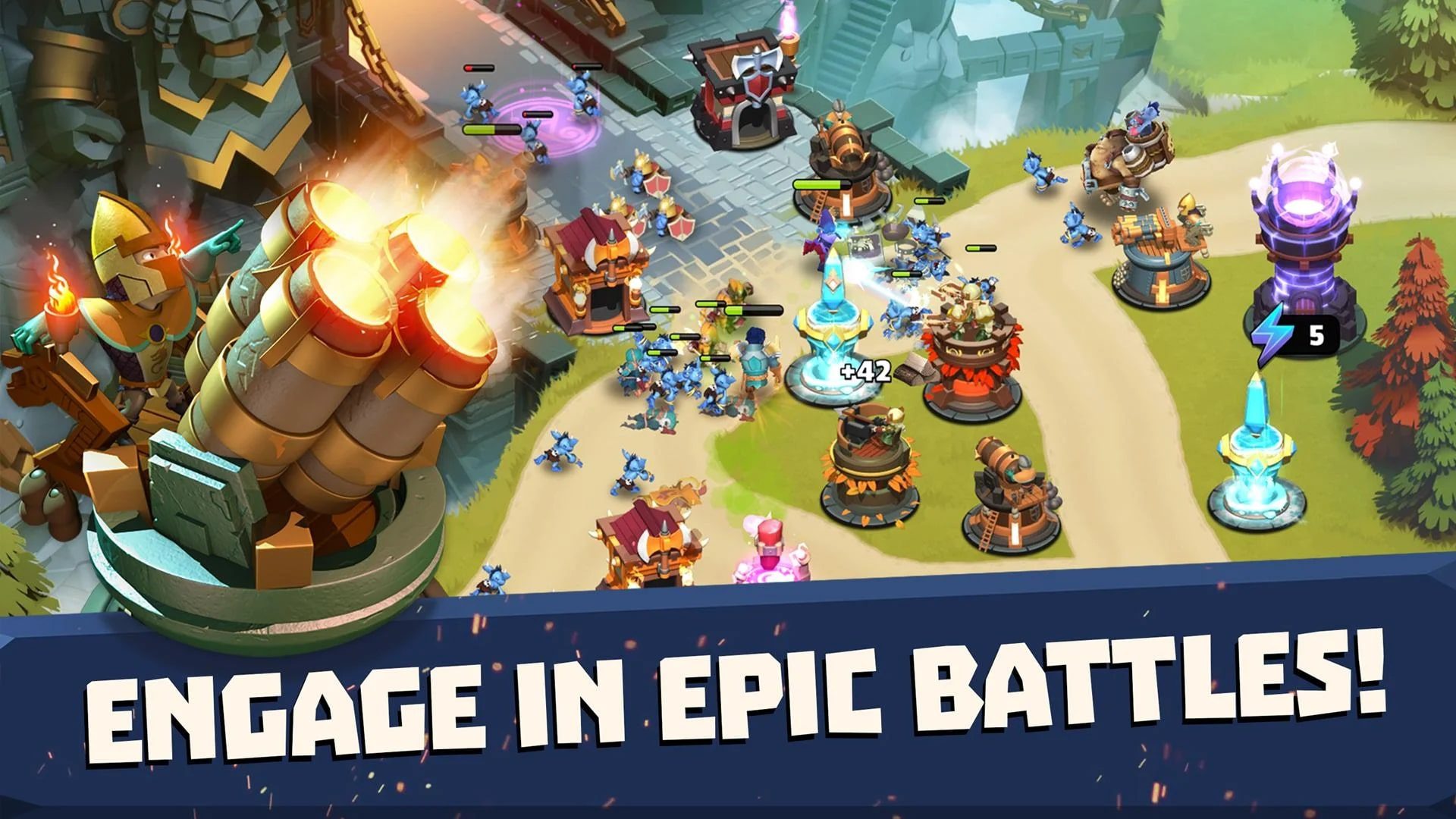 There is also an in-game store you can buy extra bonuses that will improve the game and improve the defense. The graphics in the game is very realistic, all the characters are drawn perfectly. Controls are standard for this genre.


Hustle Castle
Hustle Castle is a strategy game in the spirit of the famous Fallout Shelter. This means that you have a castle under your control.
You need to build and improve rooms, keep track of your tenants and give them various tasks. You also have to send your charges into battles against the forces of evil or against other players.
The battles are automatic, but you can use spells that change the course of the battle.
The game will greet you with tutorials, in which you will click on buttons and read explanations. Your first task in the game is to build and improve the rooms of the castle. All rooms have different functions, which you can read in their descriptions.
The next task is to complete the single-player campaign, traveling through the game world and fighting monsters. With this all at once easy and difficult. It's easy to figure out.
After all, all you need to do is place the inhabitants of the castle in the barracks and go to the "Map", and then select the battle you want to fight and start it. The battle will be held independently and you do not have to do anything at first.
Hustle Castle is a great game that is fun to play. It's not as hard to figure out as you might think, but it does require you to pay attention.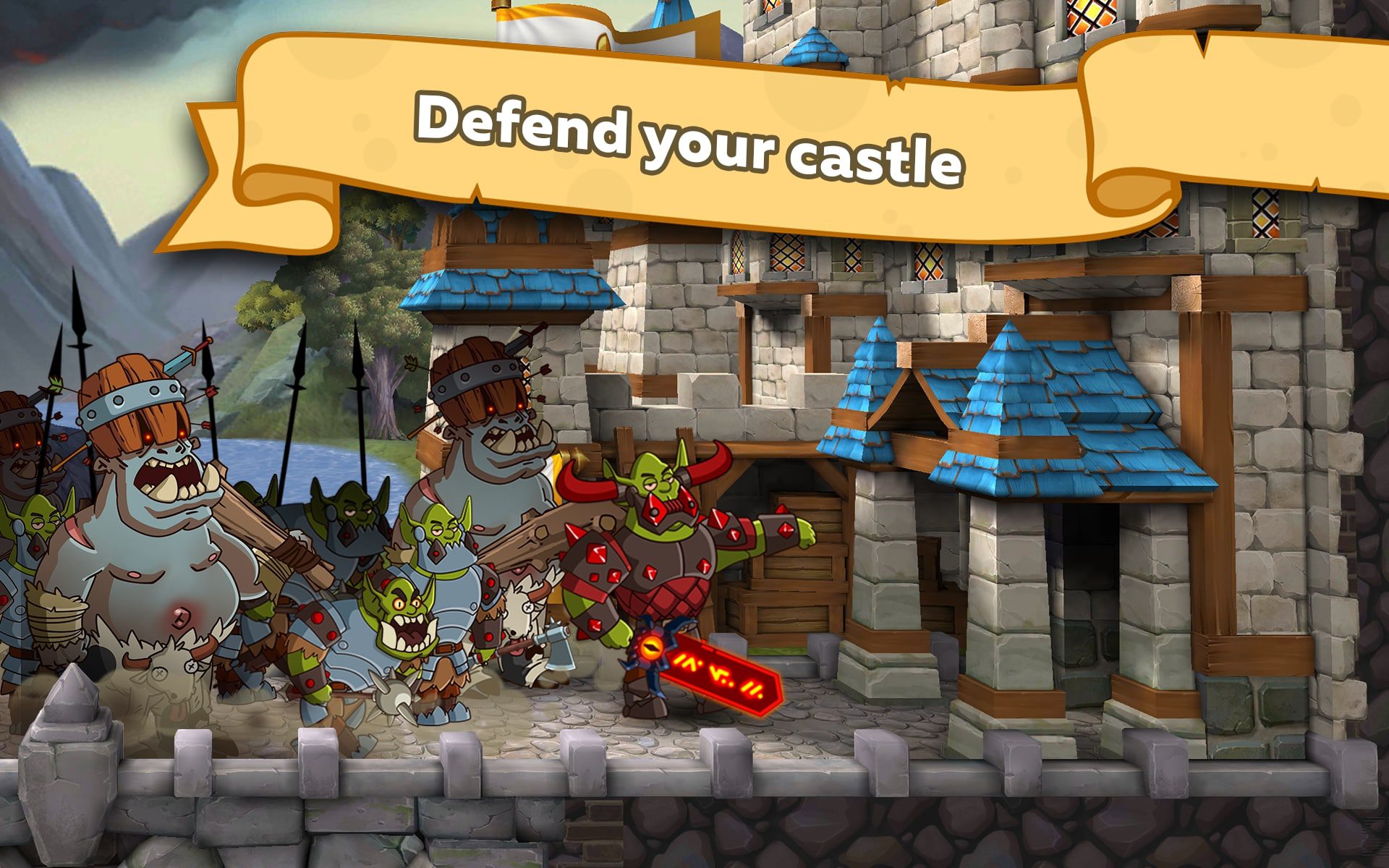 Improve and build useful rooms, distribute your combat squad's equipment and you'll start to achieve success. Don't forget to enter the game daily, collect rewards, and constantly spend resources to improve the castle and its inhabitants.


Cubic Castles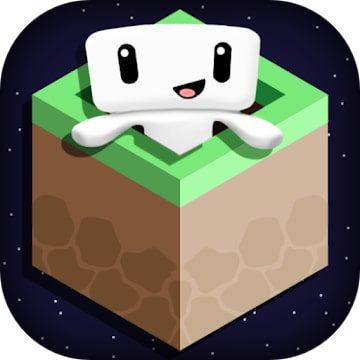 Cubic Castles puts you in a position of free choice after you create your account and get a realm. This realm acts as your own virtual land. It can be equipped with a variety of cubes and crafted items.
You will have to travel around the world of Cubic Castles to collect a variety of resources that are needed for crafting.
Visit forests, deserts, arctic and mountain biomes, break them up into cubes, and use them in your own possessions. Once you decide on the design of your area, you can quickly sift out unnecessary resources and recipes for crafting.
This way you can make the crafting process a little more convenient. You can travel between realms using a star map. This is very handy when you need to get to the right resources.
You'll also be able to visit a friend or investigate what other players have done with their realms. With so much content, it's not easy to figure out on the fly, so in Cubic Castles you will initially find useful quests.
They allow you to level up your character. Choose bonuses that increase your resource gathering efficiency.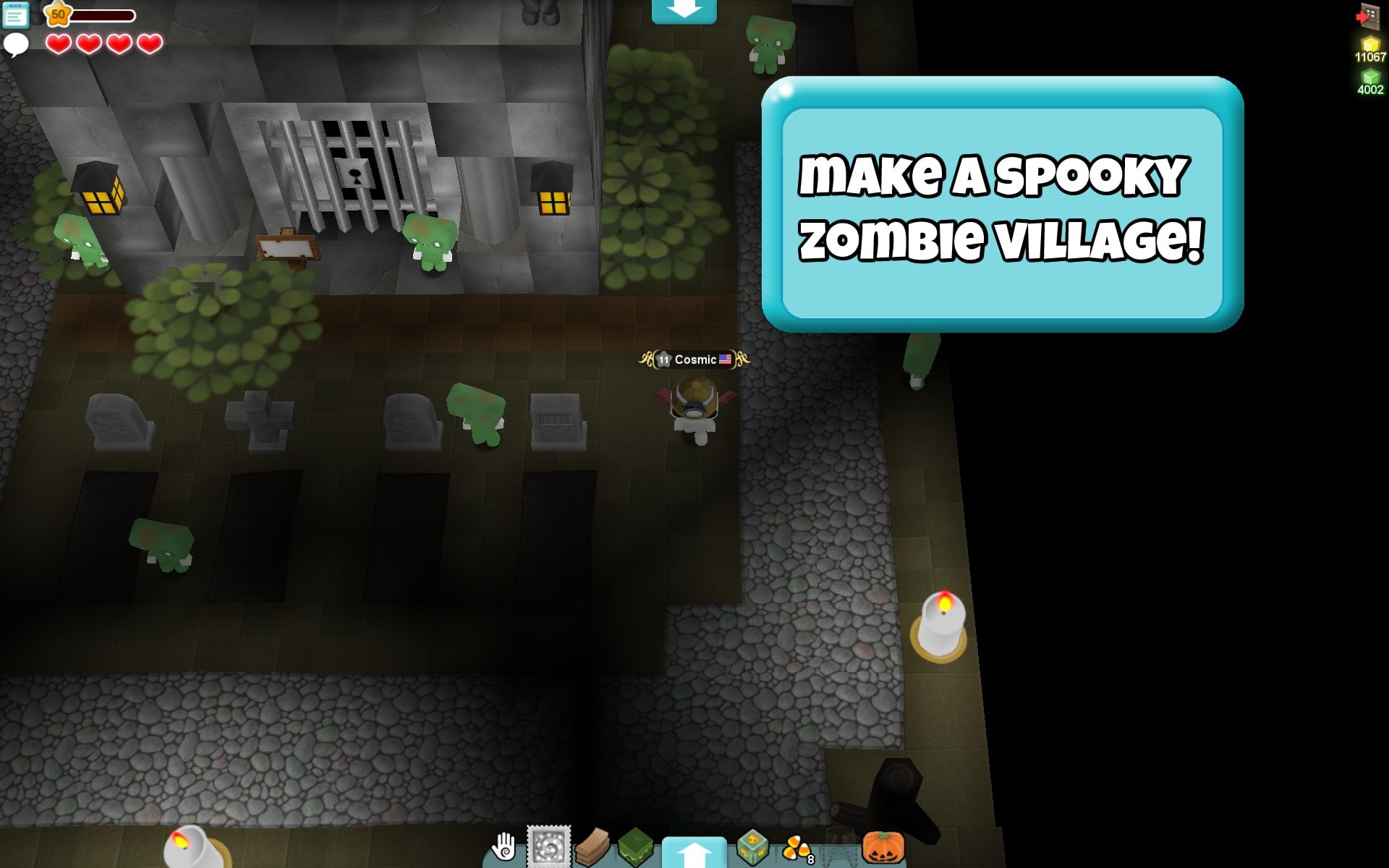 For those who want more visual customization, Cubic Castles offers a huge collection of clothing to create your own unique style. Cubic Castles is a construction-oriented MMO that allows you to turn your fantasies into cubic creations. The game's community is one of the most active and creative.


You may also like: 11 Free Farm Building Games for PC, Android, iOS
Medieval Castle Builder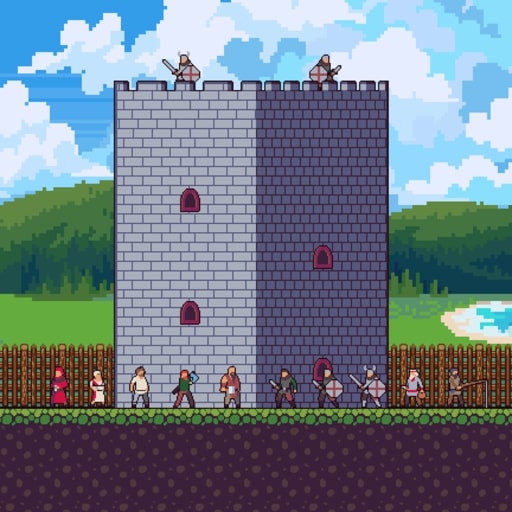 A great strategy game for all fans of the medieval era. With the mobile Medieval Castle Builder game you will get the opportunity to build a real defensive castle.
Lead your army to victory, guard and expand your lands. Collect valuable resources to use in construction.
Great graphics and clear gameplay will take you into a fantastic world of formidable knights and majestic castles for a long time.
Collect ore, wood, and iron to improve your buildings. Use them to create weapons, household items, and building materials. Manage your production facilities to maximize your profit.
Hire explorers to find fertile lands. Build an indestructible army to keep your enemies in fear. You can create a great empire from the start. The lives of your people are in your hands.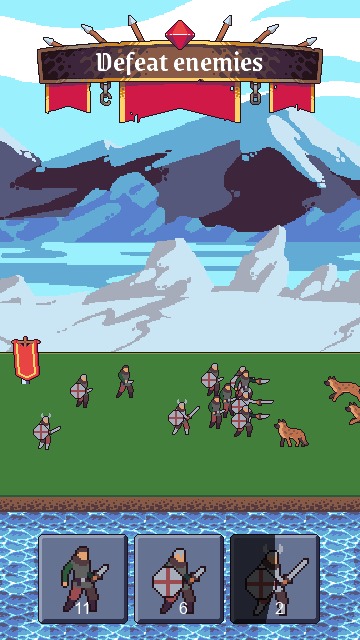 Defend your borders, attack weak enemies, and seize their castles. Create your own kingdom with Medieval Castle Builder.

Townsmen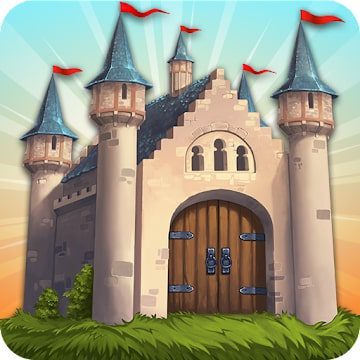 Townsmen is a bright and exciting game for fans of economic strategy. According to the rules, you should turn a small village into a megalopolis with a castle, developing crafts, and happy inhabitants.
Each level of the game includes new tasks. For example, build a stable or sow a crop. In this case, the enemies do not sleep, and their attacks must be repelled. To play correctly, you need to take "training".
Each level requires new construction and, accordingly, it's harder to pass. Various obstacles, such as diseases of people, give the whole game an exciting dynamic of development.
The game is completely free, but if you want the developers have provided the opportunity to buy bonuses. Building a city from a run-down village requires considerable knowledge of economic strategy.
The village can be made prosperous or impoverished – all in your hands. Quite complex production processes with complex economic situations make the game exciting.
The constant variety and complexity of tasks encourage players to keep playing. The need to constantly apply all new economic strategies makes the game extraordinary and exciting.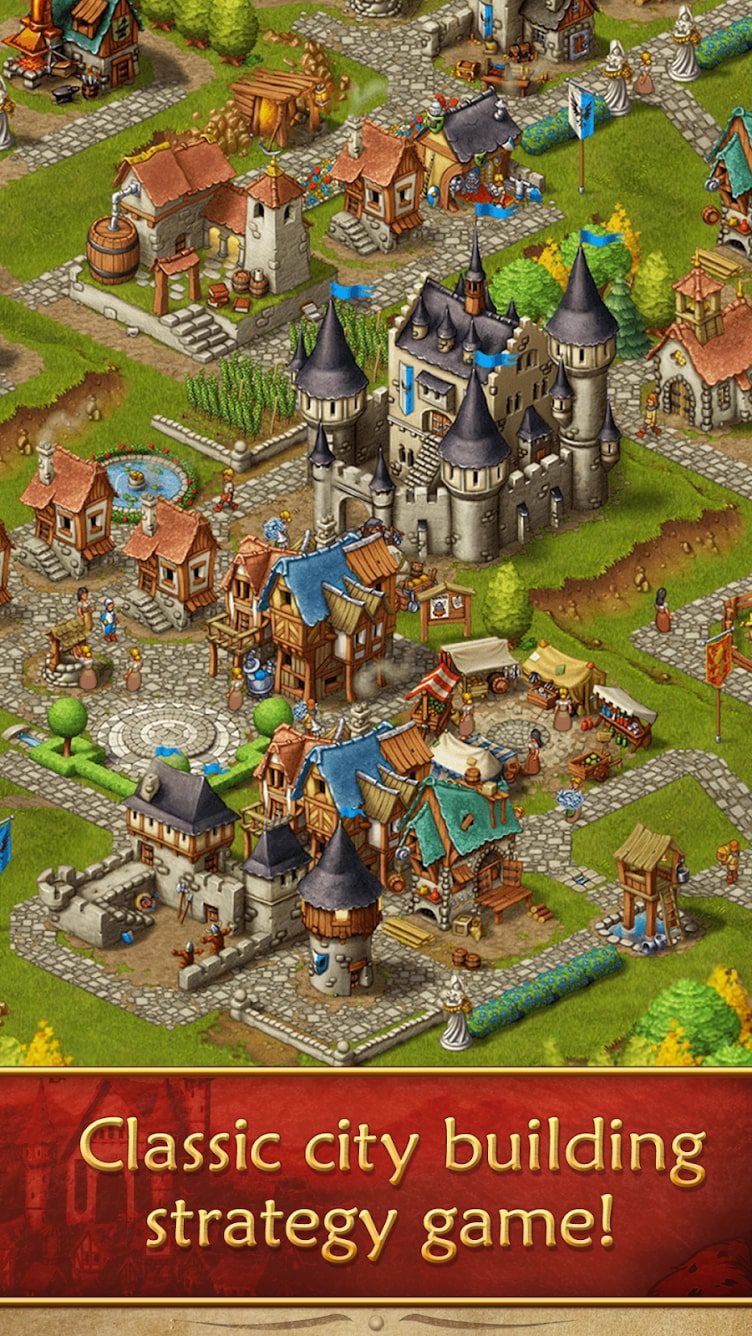 The game is designed for people who want to use it to create and develop the world. It has excellent graphics and an unlimited game mode that allows you to play it all day long.


CastleStorm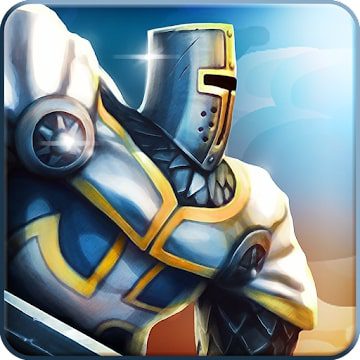 CastleStorm is a fascinating game in which the main activity is the battle between the Vikings and the humans. There is no plot as such, but it is known that people don't like Vikings and vice versa.
CastleStorm is a pleasure to play and you don't notice how a couple of hours pass during the gameplay.
The game itself is suitable for the development of logic because you constantly need to think about where to send a warrior so as to gain victory.
To win and go to the next level, you must either destroy the enemy base or capture the flag and take it to your castle. You can smash your enemies with different types of weapons and units.
Among the weapons here is a wall ballista, which can throw arrows, stones, and other items that are heavier. Of the troops available are archers, knights, heavy arrows, priests, and horsemen.
Also available here is the main hero's and units' pumping. Each victory earns experience and gold. Experience you spend on upgrading the abilities and units, and the gold to unlock new items.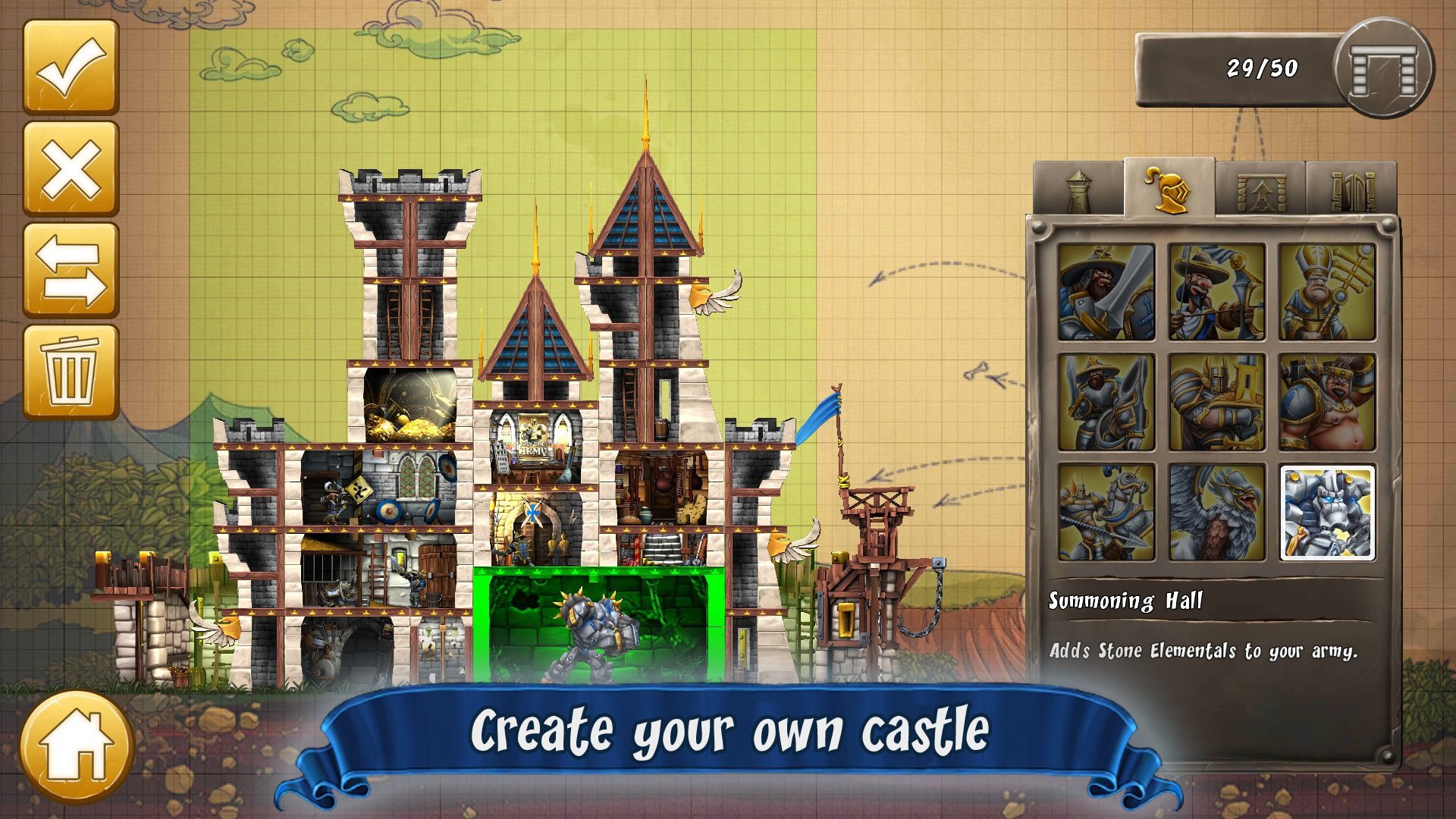 The hero has abilities and they are a great help in combat, especially when you need to quickly destroy a difficult enemy. Castle Storm is free and there is a donation in the form of crystals. They are needed to use abilities or to buy gold. You can also pass levels without any real investment.

Terraria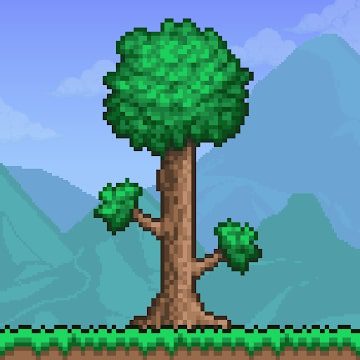 Terraria is quite an interesting game, especially if you like sandbox games. For fans of achievers, there is an achievements section.
Before you start a new game, you can customize your character and the level he will get to.
The game surprises with its number of crafts, bosses, and enemies. It requires you to kill all of the mandatory bosses to pass. You create a character and then appear in the world you have created.
Of the items, you have only a basic set of tools: dagger, pickaxe, and ax. From the moment you appear in the world, you are allowed to go wherever you want. You can explore caves or mines and go explore the surface.
As you level up, you get opportunities to destroy new bosses. You can build houses for NPS to help you survive. The main thing is that your hero needs a house. You need resources to build a house, and you need tools to mine resources.
Initially, the tools are there – a wooden ax and a wooden pickaxe. The extraction and processing of resources are built according to the standard scheme. After that, successfully mined can be used in construction, melted down, or used as an ingredient.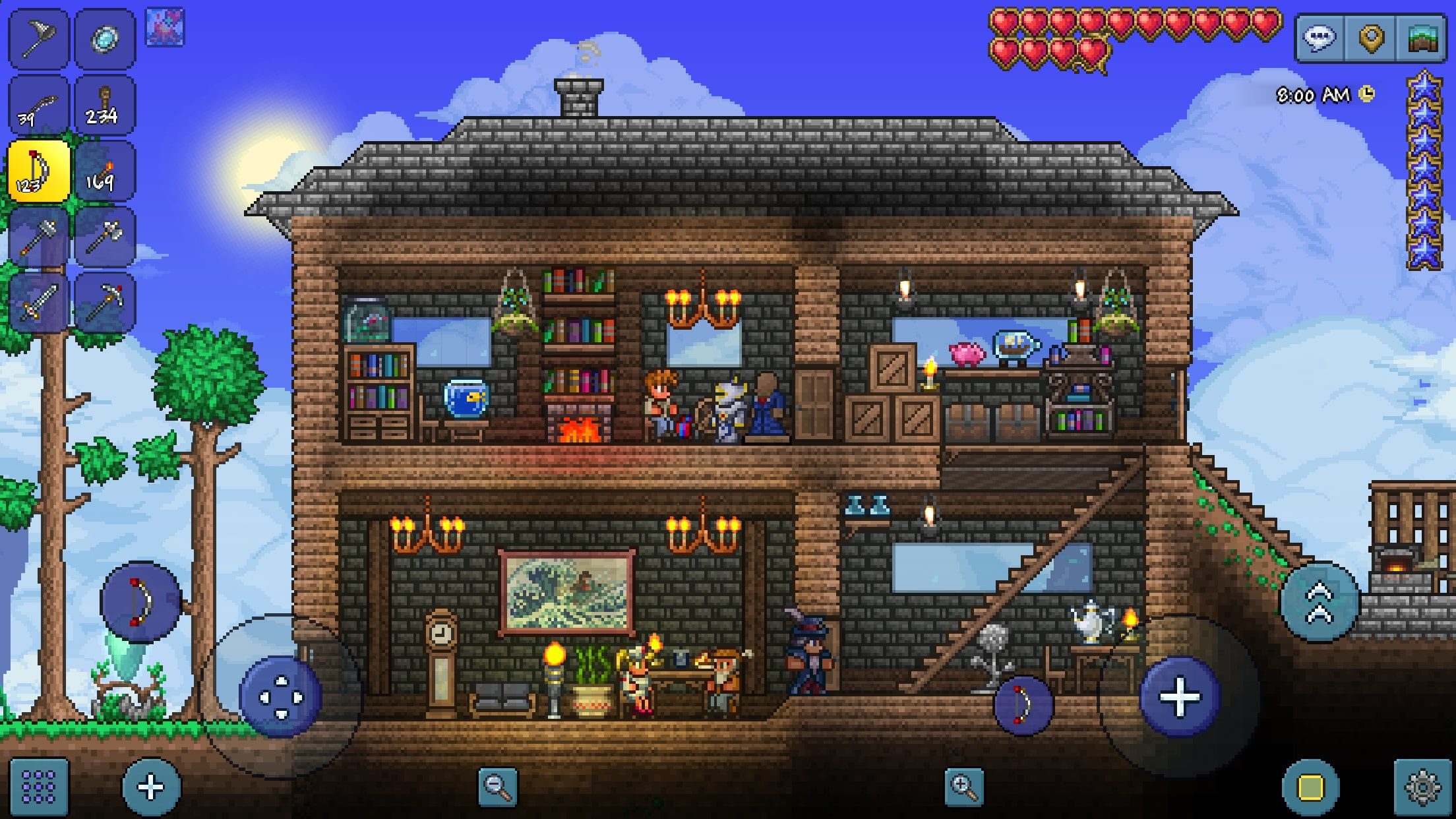 Exploring this game is interesting, but alone is extremely difficult, especially deep underground. Thus it is strongly recommended to play in multiplayer, in warm company. With the right level of collective imagination, the whole process can be turned into a team-based competitive survival.


You may also like: 11 Best MOBA Games for Android & iOS
Castle Story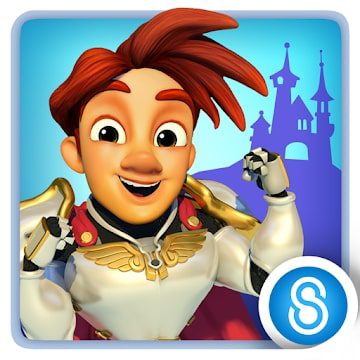 Castle Story is an addictive game where you have to bring back the beauty, valor, and glory of the castle.
By solving puzzles, you will be able to make a fabulous repair of your castle and return pride to the pearl of the kingdom. After getting bonuses you can choose the necessary tools in the store.
The main character of the game wants to restore the family castle. From you need to be clever during the solution of logical problems to collect bonuses in the form of gold coins.
All obtained funds you can invest in the purchase of necessary building materials. With each level, the puzzles will be more and more difficult, and the rewards will be bigger.
Before each puzzle, a minigame window will pop up to adjust the level of difficulty. Set up the main lobby and stairway on which Alice will go down to the guests during the ball. The main character is very fond of magic, so expect to see a lot of fairy-tale wonders.
This game will please you with a fascinating historical plot. Here you will have to reveal the family secrets of a hundred years ago. Particular attention should be paid to the dynamics and graphics, as all the functionality is well-balanced.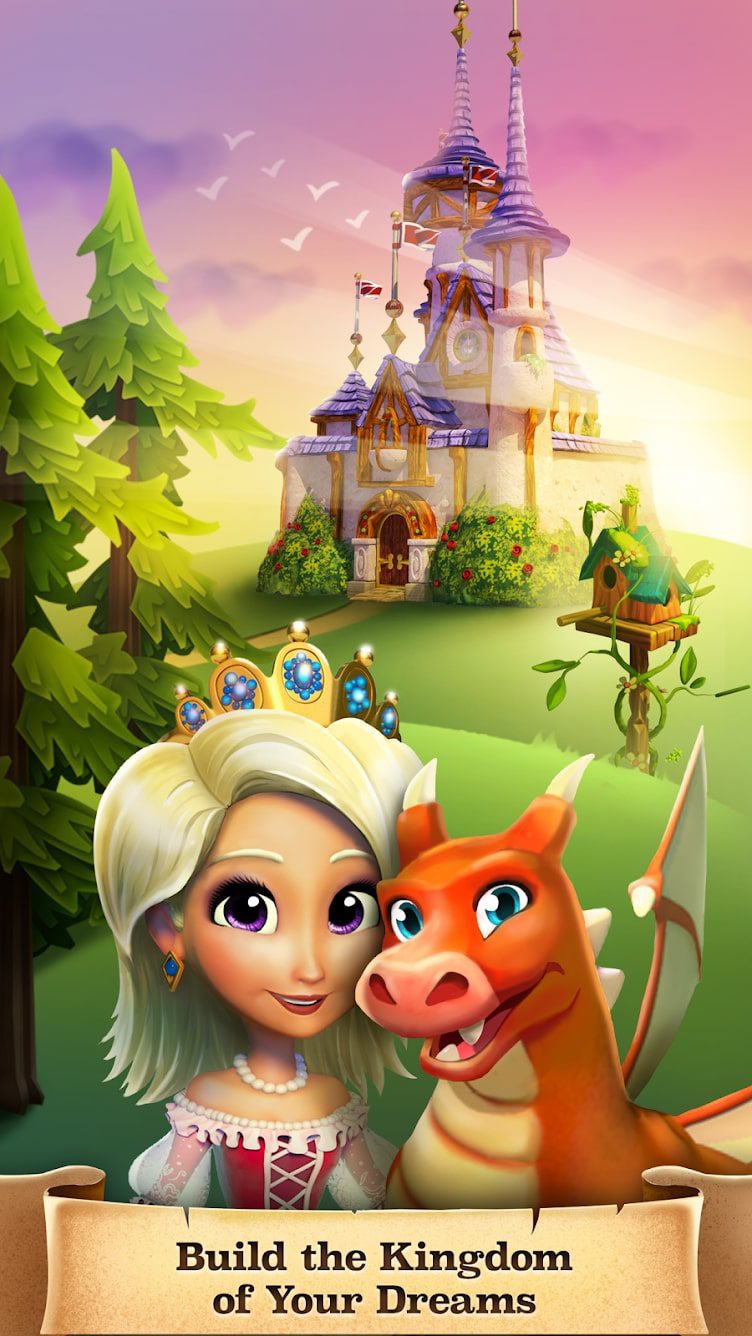 The castle hides a lot of secrets and secret rooms that also need your attention. Get inventive, bring out your design skills, update 90% of the locations and breathe new life into the fairytale castle.