Randy and Teddy Pinball 3D is a classic arcade game that will take you back to the nineties!
First, select a pinball board. There are four boards to choose from.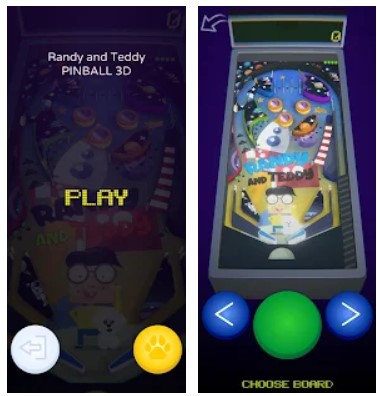 When you first play, only one board will be available. Later, you can purchase new ones with silver keys. Or you can pay with coins for twenty or a hundred games on all locked boards.
Press on the green button below the board and you're ready to play!
To make the ball come out, tap on the screen once.
When the ball touches the obstacles on the board, you'll earn points. You can see the points on the top right corner of the screen.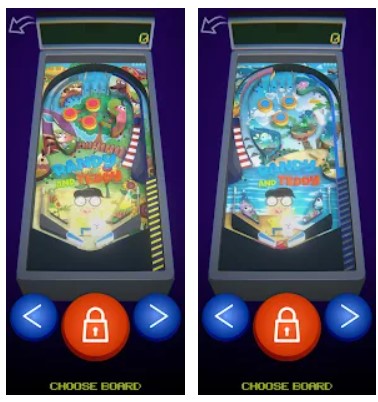 Be ready for the ball to fall down. When it reaches the flippers, tap left and right to get the ball back up in the air.
The goal of the game is to get the highest score possible. Try to beat your own record!
Every board has its unique design and music.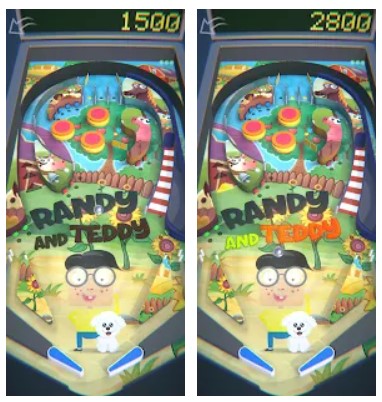 Play the game every two hours to get all the rewards.
The unique designs of each board make the game much more mesmerizing!
Relax and enjoy your time with Randy and Teddy Pinball! Download for free!