Dragon's Dogma: dark arisen is a classic Action-RPG with a gigantic open world and unusual gameplay. You can choose a class: fighter, strider, mage, warrior, ranger, sorcerer, mystic knight, assassin, magick archer and start your journey full of dangers and exciting battles with a gang of AI companions.
You can give the orders to your mates or let them fight independently. This game has an extensive skill enhancement system, so you can choose perks from a big list to make your character the strongest warrior in the magical world.
You may also like: 11 Free Photo Scanning Software for Windows 10
This game can steal many hours of your life, but it is not endless. So, after finishing it gamers want to repeat this experience and find an RPG that will be similar to their favorite one. So, we want to show you our list with 11 games like Dragon's Dogma: dark arisen.
1. Dragon Αge: Inquisition
The Thedas is in danger and it needs somebody to rescue it. Create a personage, choose class, make a brave team and join the fray with evil powers. You are an inquisitor and the last hope of the world.
One of the game features is the plot variation – your decisions are building the history of the universe. Explore the gigantic open world in search of new adventures and more powerful equipment.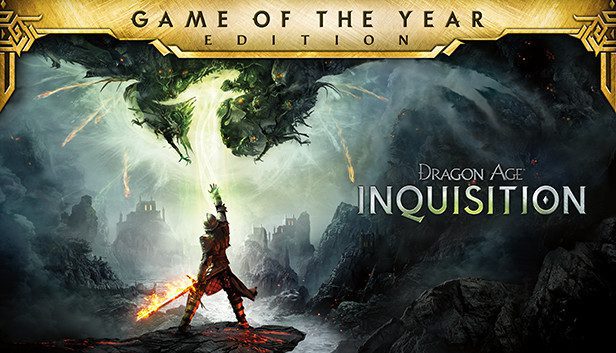 Many players believe that this part does not hold up to the original game of the series. Maybe there is some truth in this because Dragon age: origin was a real masterpiece, but if you look at the Inquisition with an open mind, you can find that it's a competitive game that can outshine a lot of other RPGs.
The main similarity with Dragons Dogma is gameplay. Here you also play for a squad but unlike Dogma you have full control over each gang member. You can think through the tactics of the battle to complete it without much loss.
Key features:
Ability to control multiple heroes at once
Your decisions may affect the further development of events in the game
Interesting construction of battle tactics
Big variety of skills and equipment.

You may also like: 11 Best Games Like Minecraft for Android & iOS
2. The Elder Scrolls V: Skyrim
After a long time, the dragons began to terrorize Skyrim again. Only Dovakin can stop this invasion and save peace in Tamriel.
Also, you are the only one who can put an end to the civil war between the saboteurs and the kings' legion. Everything depends on your choices, there is no right way! You can create your fate and make a new history.
One of the greatest RPGs of the 21st century can become a good alternative for a Dragon's Dogma. There is no need to choose your hero class because you can do everything you want and your skills will be upgraded depending on your actions.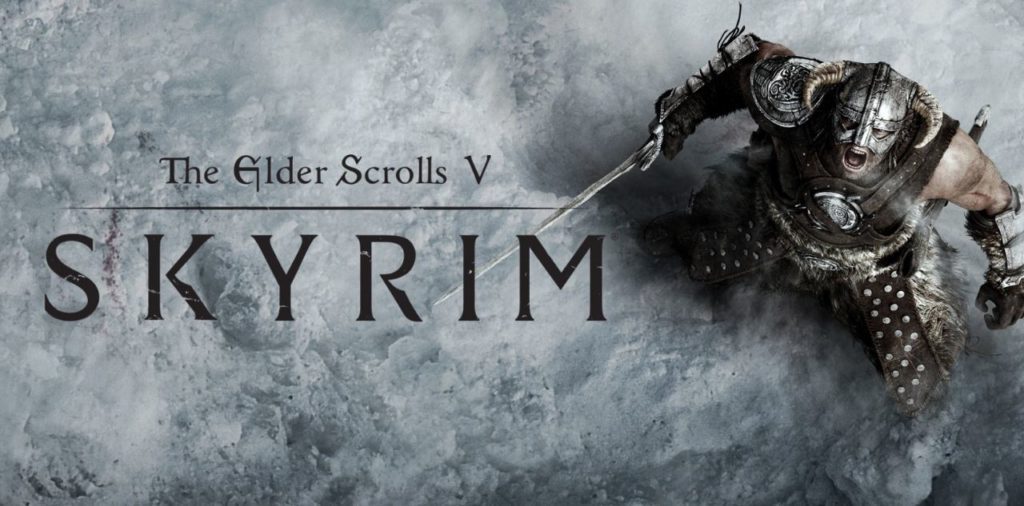 If you like to shoot from the bow – your archery skills will be improved, if you prefer to hide in shadows and act covertly – the level of stealth will be grown up.
Like in Dogma, here you can fight with dragons and travel around the world with AI-companion. You can give him orders to fight, to wait, or to cover you. The difference is that in TES you can have only one mate, while in Dogma you can assemble a team of 3 characters.
Key features:
Complete freedom of choice. You can skip the main storyline and do what you want.
Unique perk system.
An infinite number of side tasks.

3. The Witcher 3: Wild Hunt
The wild hunt wants to catch a child named Ciri, who has a powerful king's blood, which can influence the world's fate. You are the witcher called Geralt – professional monster assassin – hired to find Ciri. Once she was trained in the school of witchers under your care and now she needs your help.
If you love Dragon's Dogma for its detailed plot and epic battles with enemies, then the Witcher will definitely appeal to you.
But The Witcher comes further and you can like it more than Dogma, because of the huge variety of unique quests and a really lively open world.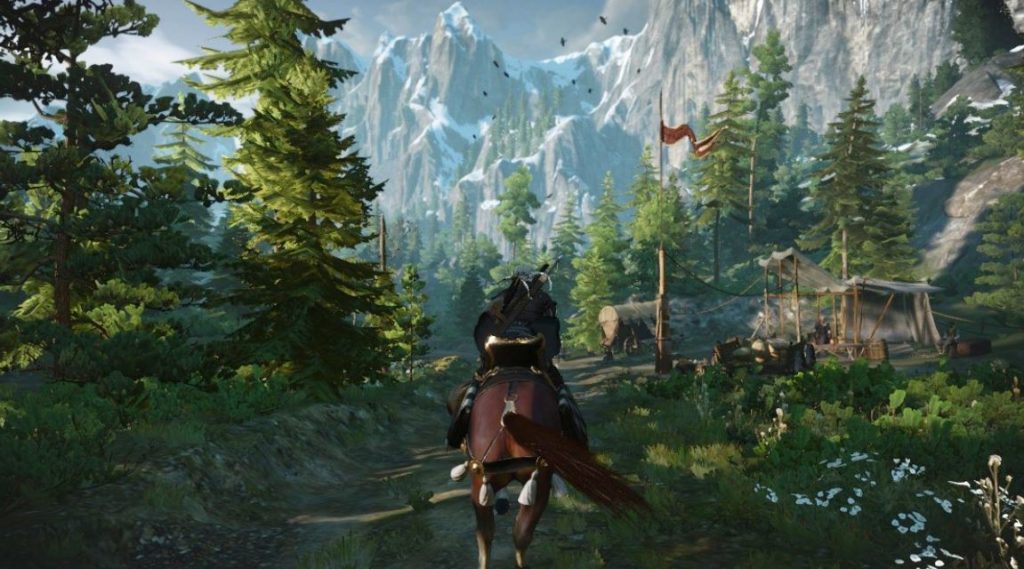 Each passerby with whom you can interact has its own character, manner of communication, and a unique story that can immerse you as deeply as possible in the world of the witcher. If you decide to complete this game 100% and finish all the side quests, you will have to spend at least 100 hours doing it.
Key features:
A huge number of "live" characters.
Active combat system.
Incredibly detailed plot.
Multiple endings depending on your decisions.

4. Monster Hunter: world
Become a professional monster slayer! follow in the footsteps of the monster, find it and use all sorts of improvised tools and powerful weapons to catch it and kill. The resources dropped from defeated enemies you can spend for upgrading your equipment and creating new armor and swords.
This game is not an RPG and hasn't got a detailed plot because the developers of the game focused on creating exciting and unique gameplay that can keep you in the game for a long time.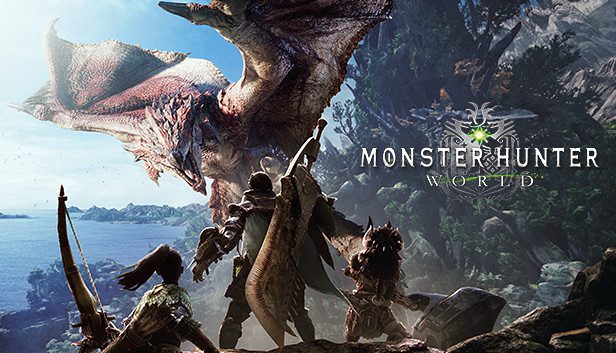 As you might have guessed, this game is related to Dogma because of the possibility of a group murder of gigantic beasts. If the action component means more to you than anything else you will definitely love this game.
The developers also try to regularly update the game content, releasing new patches and extensions. Now you can buy a DLC that will take you on a journey through the icy wastelands, introduce you to new types of equipment and monsters.
Key features:
Unique gameplay.
A wide variety of monsters.
Ability to play in co-op.
A huge selection of equipment can be crafted

5. Dark souls 3
You are the lord of the ashes, who rose from the dead to overthrow other rulers and get all the power in your hands.
Unlike other games, here you do not fight evil – you are part of it and pursue only personal goals. The 3rd game of this classic series shows us an upgraded fighting system, updated graphics, and news stories about the game's universe.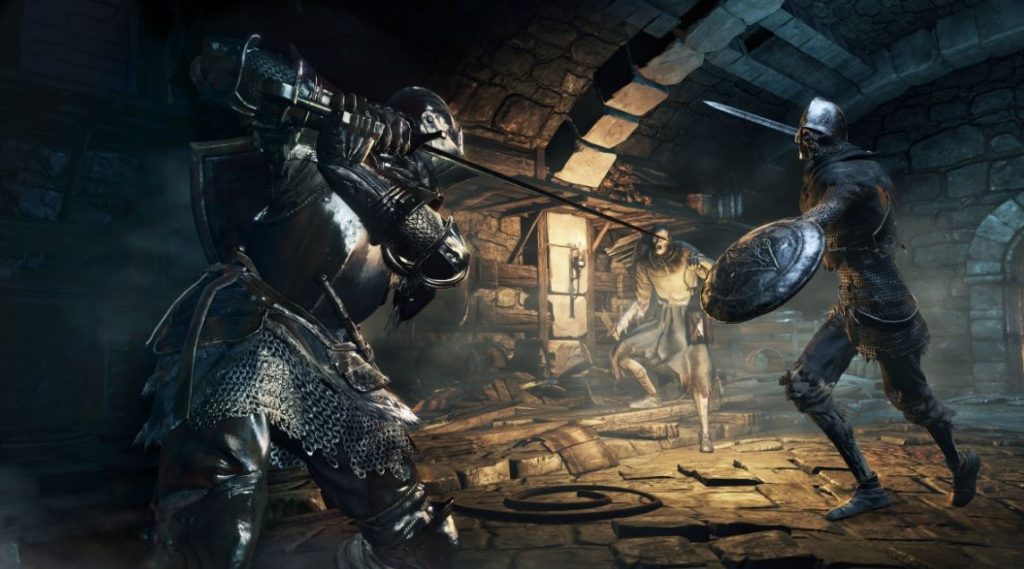 Every Dark Souls game is famous for its' hardcore gameplay. The player must have high skill and nerves of steel to pass it because all enemies are too strong and some of them can one-shot you. Before each boss-fight, you better prepare well: find more powerful weapons and armors, upgrade your skills and come up with battle tactics.
This game is similar to Dogma because of its RPG component and epic battles with huge bosses. If you are a lover of difficulties and are not afraid of hard trials, then Dark souls is your choice.
Key features:
Wonderful graphics and picturesque locations of the dark world.
Challenging but exciting fights.
A large selection of classes and a high-quality skill system.
Multiple endings

You may also like: 11 Best Games like Humankind for Android & iOS
6. Avalom: Ancestral heroes
A fresh game was created in 2021, which is now in early access. It can be called a mixture of Dark souls, Death stranding, and Dragon's Dogma because you need to overcome huge distances for difficult battles with huge bosses together with AI companions.
The open world is really big, more than in almost all games. But due to the fact that the game was only recently created and is now in early access, it has some problems with graphics and optimization.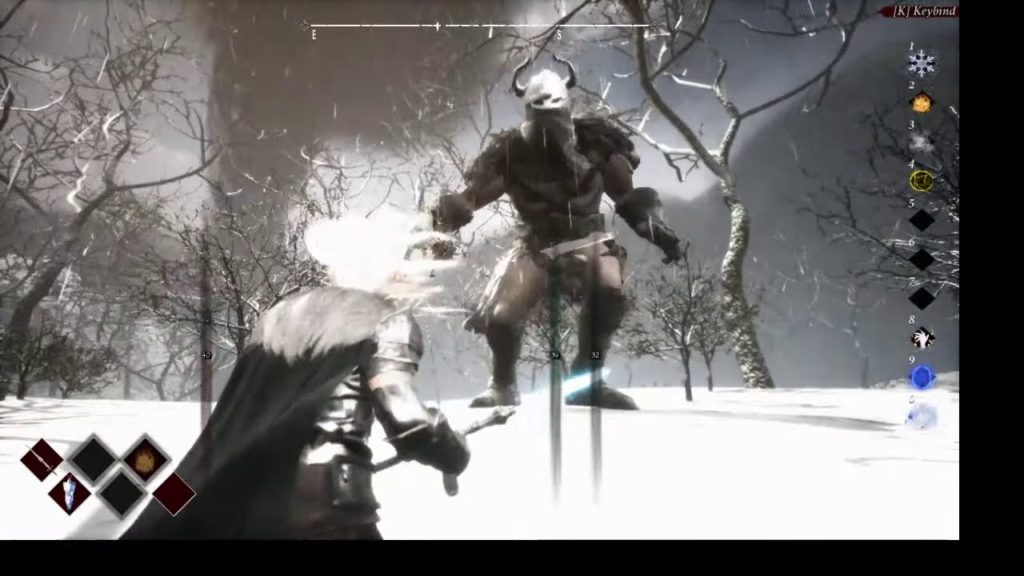 The idea of the combat and skills system is very promising but needs to be refined. Also, developers need to think about expanding the in-game content, in order to make the gigantic open world more filled. But all in all, this project shows great promise and may become the game of the year.
Gamers note that there are some difficulties with the plot in this game. Either the main storyline is completely absent, or it is masterfully hidden by the developers.
When you spawn for the first time, you need to complete some quests in the little village in order to learn base game mechanics and after that, you can go everywhere you want and do everything you want. Which quests are main? Nobody knows. Maybe the developers will add a new storyline later when they finish the game completely.
Key features:
Gigantic open world.
A huge variety of equipment for crafting and searching.
An extraordinary skill system.
A large selection of races and classes of your character

7. Divinity: the original sin 2
The Divine is dead. The void is coming. You at this time begin to feel a previously unknown force. The battle for power begins. Be careful, in this dangerous world, you need to choose carefully who to believe, because even the most innocent creature can have dark thoughts.
You can play for one of the 6 suggested characters or create your own. Create a squad of loyal fighters and go on a journey, but remember that only one of you can become a divinity.
The game offers a turn-based combat system in which you can use the environment as a weapon.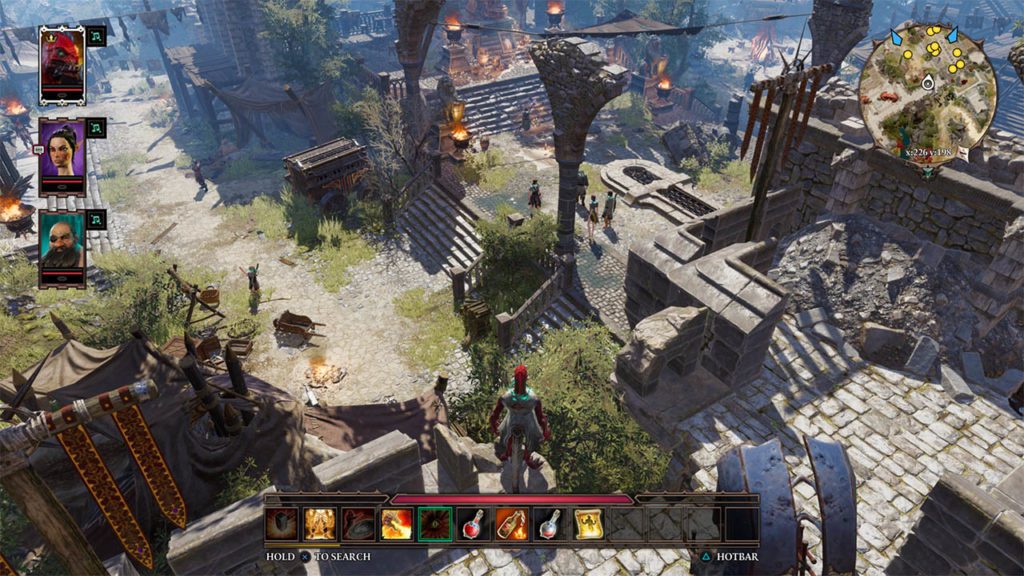 In this game you can do whatever you want! You can talk to each character and build relationships with them, or you can simply kill everyone you meet. Others will treat you differently depending on your race, your vocation and your actions.
There are a lot of similarities with Dragon's Dogma. From great RPG moments to "squad gameplay". A lot of users call Divinity the greatest RPG of all time, so if you are a real fan of roleplay this game will please you.
Key features:
The ability not only to manage the team but also to build relationships with partners (even romantic ones).
Deep plot. There is no right way, you are the smith of your own destiny.
The great variability of tactical decisions during battles.
A well-made cooperative. Your friends can join the server at any moment, or you can play with them with a split-screen

8. Final Fantasy XII: The Zodiac Age
War rages in Ivalice. The Arcadian Empire captured and ravaged the small kingdom of Dalmasca. Princess Ashe wants to free her land from invaders and the orphan Waan dreams of flying through the sky.
The famous Japanese franchise, which has become a true classic, has a huge fan base around the world. Millions of gamers are playing several times in the old parts and waiting for the new ones to plunge back into this exciting fantasy world.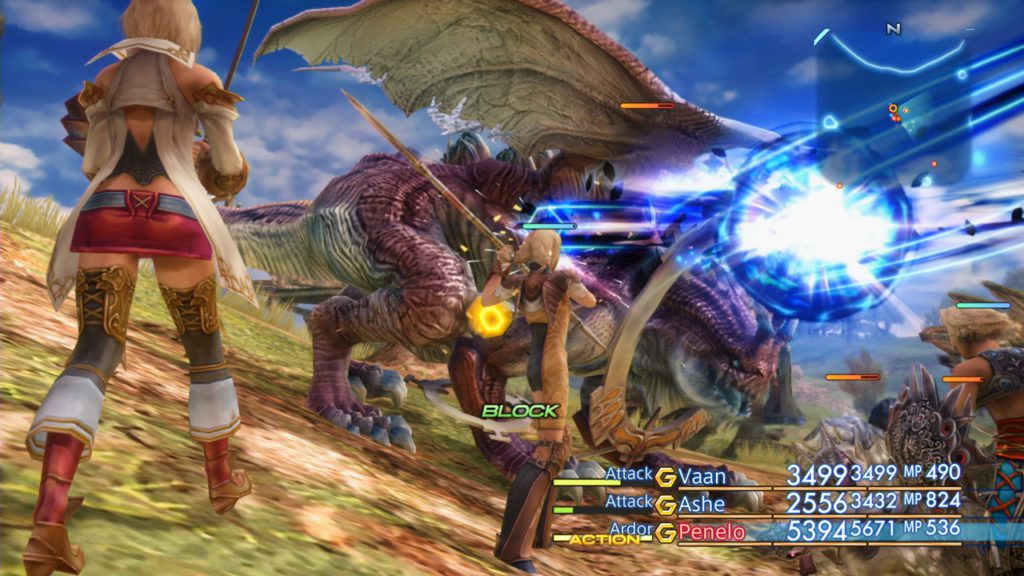 This game is so lovely, because of its anime stylistics and unique fighting system. You can play for the squad and combine every member's abilities to fight with evil powers like in Dragon's Dogma.
Also you can upgrade every character in your gang and play him as the main hero.
Key features:
Inimitable game design, which is peculiar only to the games of this series.
Turn-based combat system.
A huge universe with its own stories and laws.
Great musical accompaniment

9. Nier Replicant ver.1.22474487139…
A terrible disease called "black scrawl" is raging in the world. Unfortunately, the sister of the main character, the young man Yon, was infected with it, so he is trying to save her life by all methods.
An updated version of the famous Japanese game from the Nier series. This game is a prequel to the successful Automata, which takes some features from it. The main peculiarity of this game, is that right during the passage of the game at certain points the genre of the entire creation changes.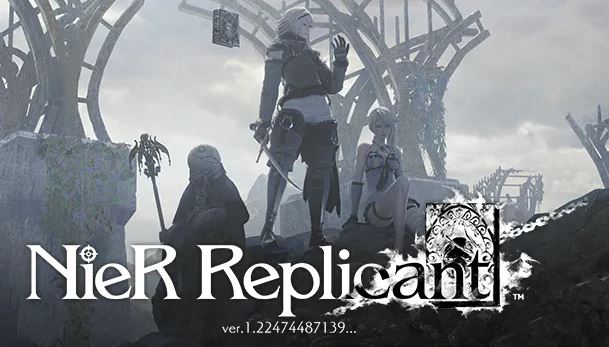 Originally, it is an action RPG, but sometimes it transforms into a slasher, 3rd person strategy, or platformer. You can find a lot of negative reviews about this game, where people criticize it for really boring and useless side quests and empty locations.
This is partly true but in our opinion, the developers focused on other elements of the gameplay. It has colorful battles with enemies, well-designed characters that you want to empathize with, and a wide variety of enemies.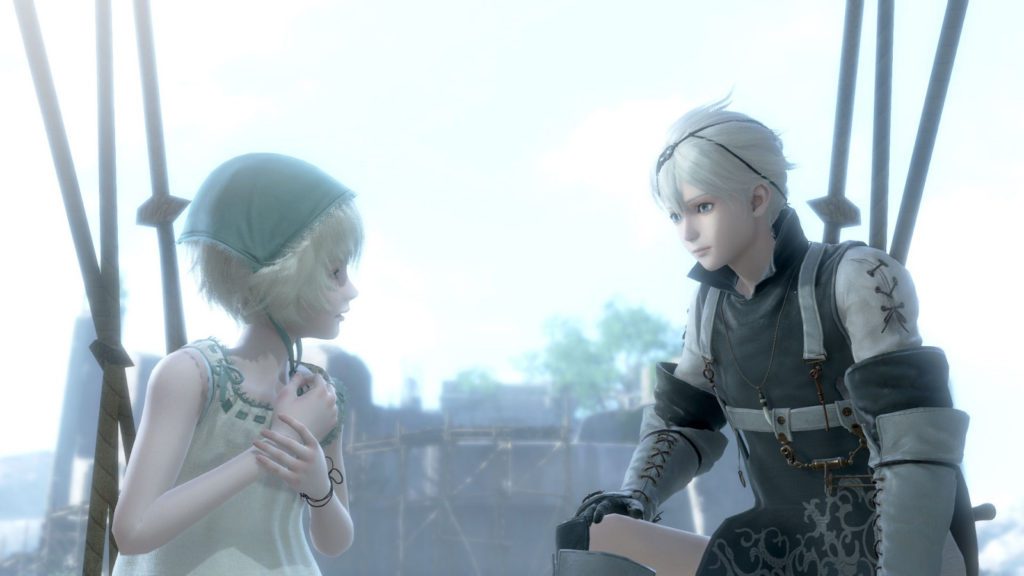 All the same qualities make this game similar to Dragon's Dogma – open world, battles with bosses, RPG components and others.
Key features:
Game setting which you can find only in the Nier series.
The mix of game genres.
Good RPG moments with slasher mechanics.
Interesting plot

10. Shadows: awakening
You are playing for devourer – the demon, who came from the shadow world in order to eat the dead heroes' souls. Your main goal is to become a ruler of the Heretic Kingdom. You are faced with a choice: save the universe or completely destroy it.
People love this game for its plot variety, beautiful graphics and real-time tactical combat system. Here you can also choose the class of your hero and improve his skills, just like in any other RPG game. In this game, you can assemble a squad of 4 satellites.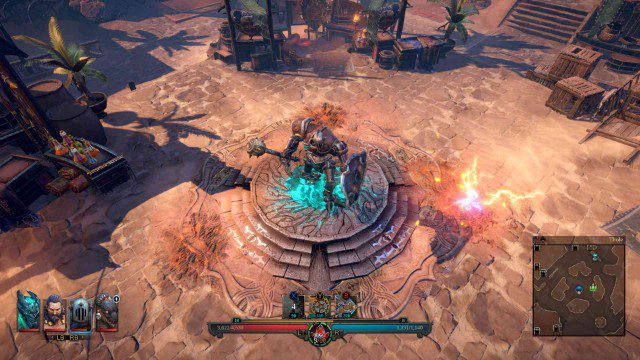 The obvious advantage is that it is very easy to switch between characters. You only need to press 1 key or scroll the mouse wheel. You can also interact with your companions and combine their abilities to crush the crowds of enemies. All in all, the gameplay is reminiscent of the classic Diablo.
There are a lot of similarities with the Dragon's Dogma except the position of the camera.
Key features:
Great roleplay.
Unboring grind.
Lots of plot twists.
Unordinary game setting

You may also like: 11 Free Farm Building Games for PC, Android, iOS
11. Yakuza: like a dragon
You are playing for Ichiban Kasuga, a member of one of the Yakuzas families in Japan that didn't have a high status. One day he has become a prisoner in jail because he was framed.
After the liberation, he finds out that nobody was waiting for him and his clan was totally annihilated. So, he decided to find the truth with his friends and fight back the honor of his family.
Fans of this game are excited by the side activities of this game. You can do more than just completing side quests, but also some usual activities like playing arcade or sega, fishing, drinking, and others. This game is able to pull you out of real life for a long time and make you spend much more than one day in it.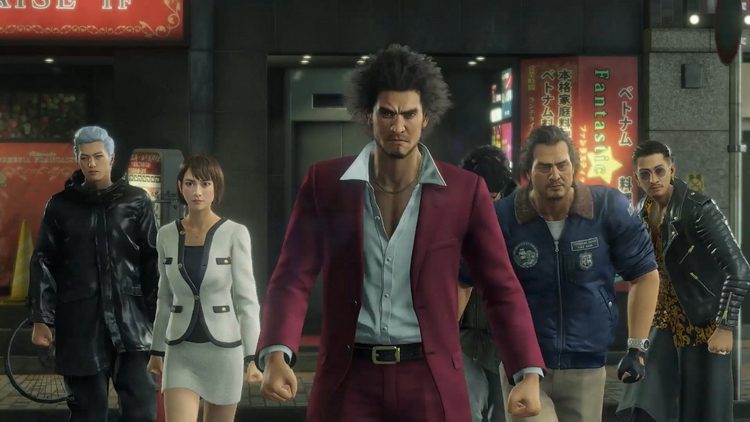 The most important advantage of this game is that it, unlike others, does not tell us about the adventures of magical heroes and non-existent demons.
Of course, it has some fantasy elements, but the main setting is the real world. So if you are tired of the proverbial swords and flying fireballs from the hands, welcome to the world of the Japanese mafia showdown.
Key features:
Extraordinary for RPG setting.
Perfect Mix of action and roleplay.
The great amount of side activities.
Interesting characters with their own opinions and feelings