Throughout your life, your skin tone changes due to a variety of factors. The sun's rays, the condition of the body, and the presence of various diseases immediately make changes in the color of the face and body.
Thus, it is extremely important to keep an eye on your skin tone. You can do this with the help of these free skin tone detection apps for Android & iOS. Besides, some of the apps in this review help to identify various pathologies in the early stages of their development.
Make your skin look gorgeous in your photos using these best face filter apps for Instagram.
Skin Tone Booth – Face & Body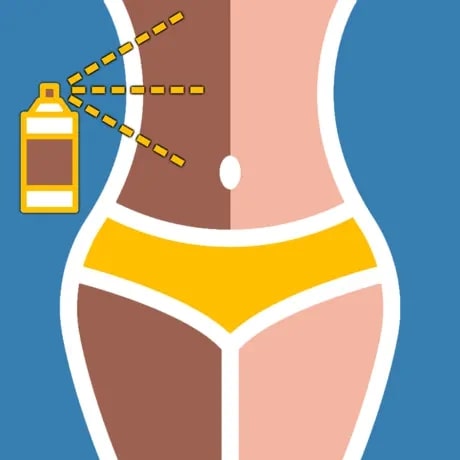 To become more tanned or pale, you no longer need to do any manipulations with your body, because this editor will be enough.
With it, you will be able to change the tone and shade of your skin to any of the available in the palette.
Try a tan on yourself that might not be enough in real life. Or lighten your skin by a couple of shades to give it a noble look.
To do this, you will need to highlight the desired part of the body and apply any of the selected shades. The color will be as natural and even as possible. You can edit several people in the photo at the same time, selecting a specific color for each.
Adjust the changes to your liking so your photos look more real and alive. See how your skin looks once you make the corrections. A feature will be available for that. You can reset the results of processing and redo them.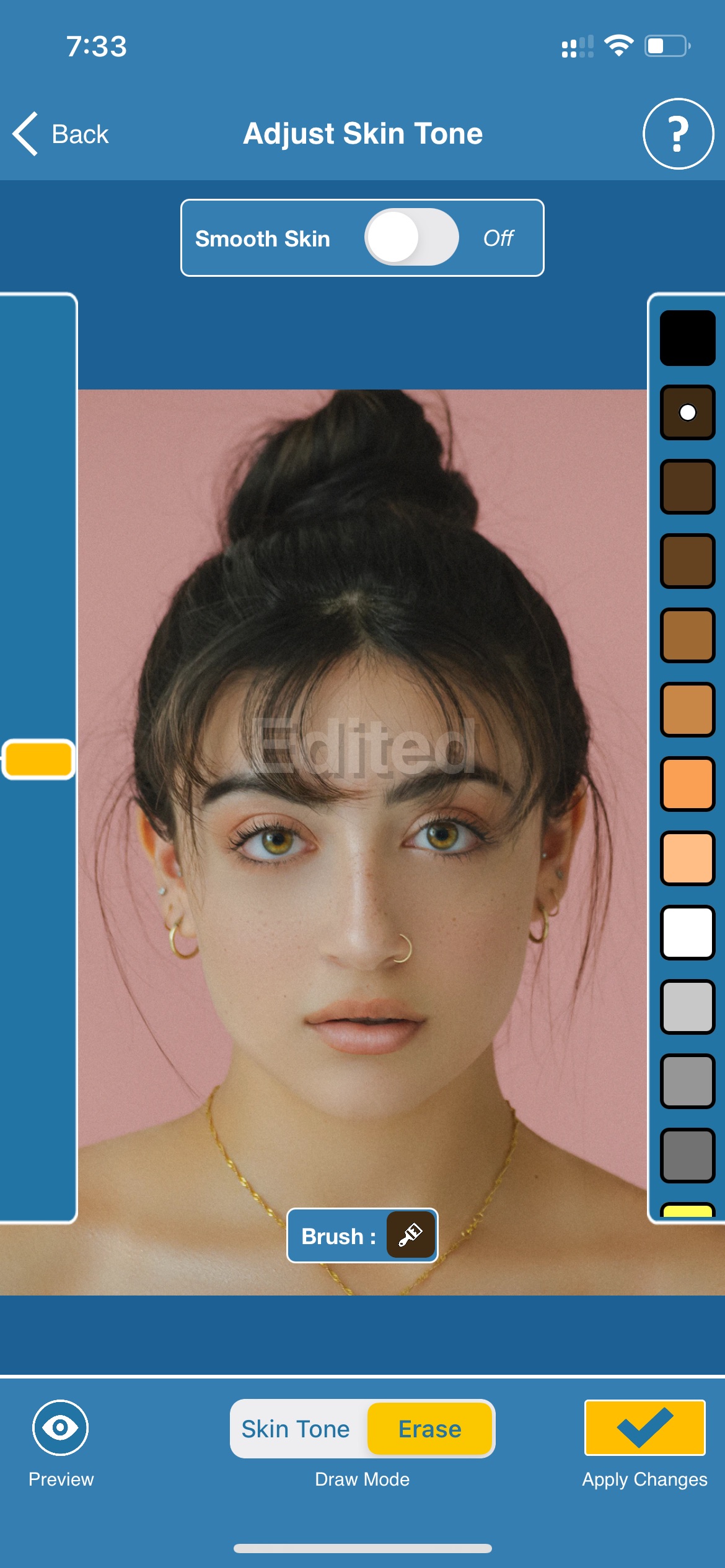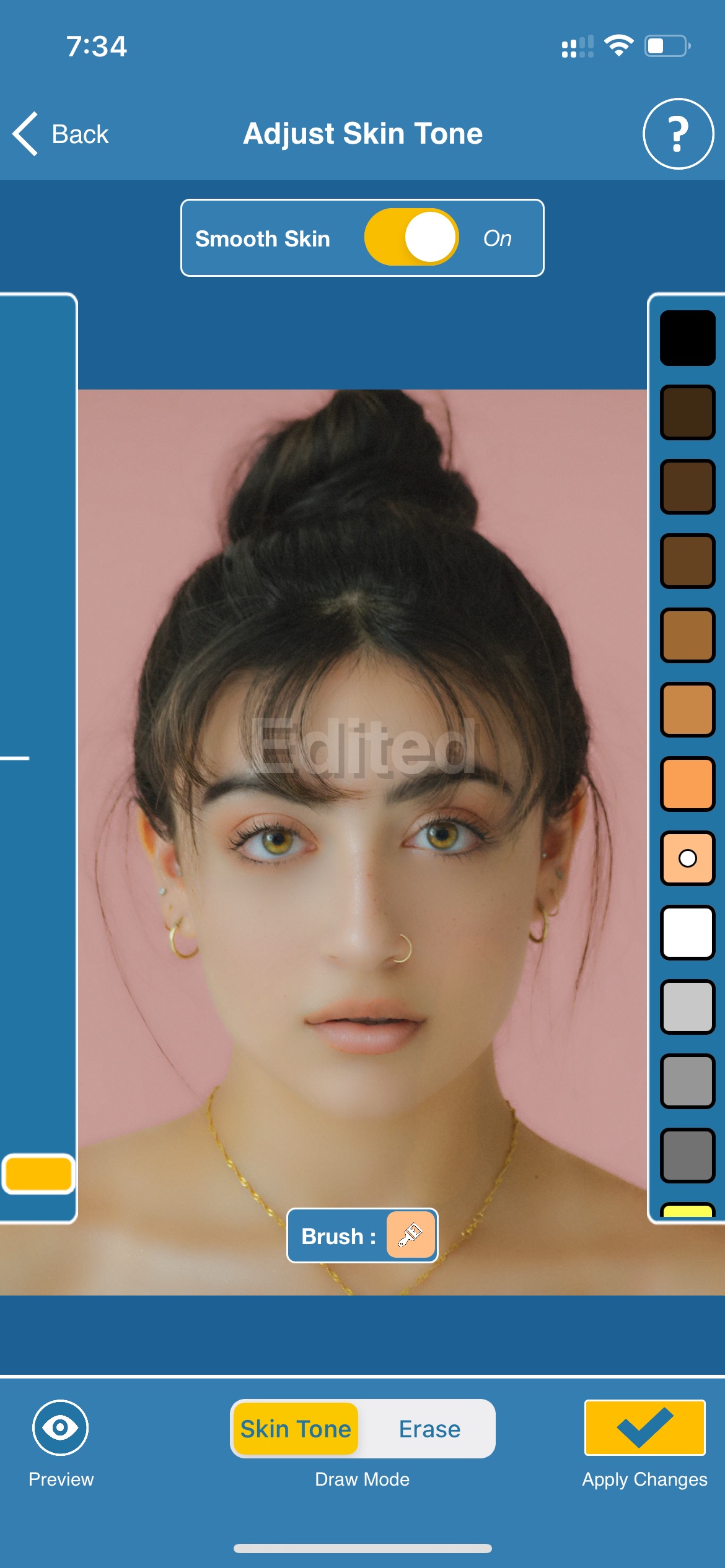 The finished images will be available for uploading to the repository and further use. For example, you will be able to publish the photo online or on any websites.

You may also like: 7 Best Apps & Websites That Make You Look Skinny
Color Grab (color detection)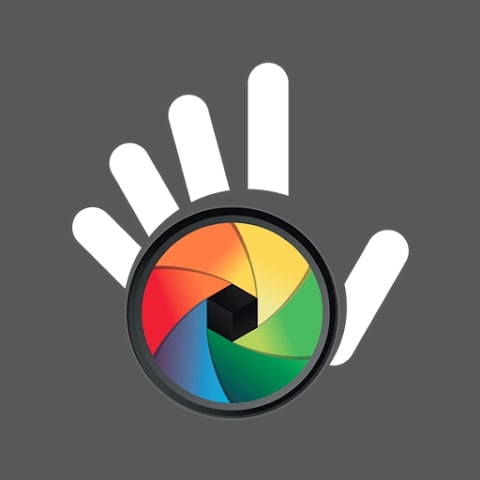 With this program you can learn much more about the colors and shades we encounter in the world around us. You can discover new hues while using your camera on your smartphone.
All you have to do is point the lens at any area or object to discover a vast palette of colors and hues. You can not only use them in their pure form, but also mix or match them together.
An extensive range of settings is available for users of the app, which you can apply to work with the colors. When you extract colors from a picture you capture with your camera, you can export them to other services and apps.
The hues will then become available for use, including the creation of new and interesting content. The program allows you not only to recognize a color, but also to hear the sound that is characteristic of it.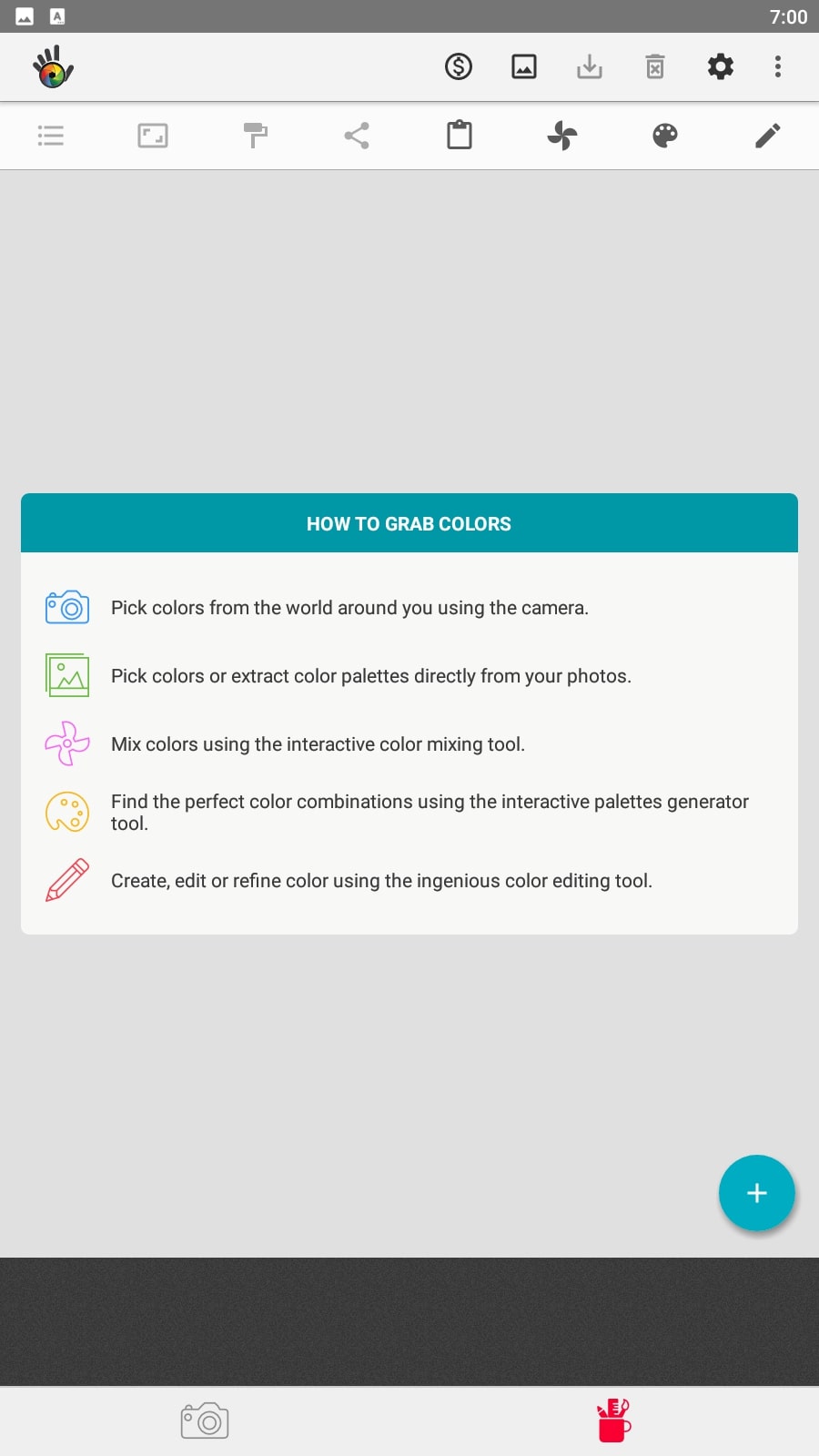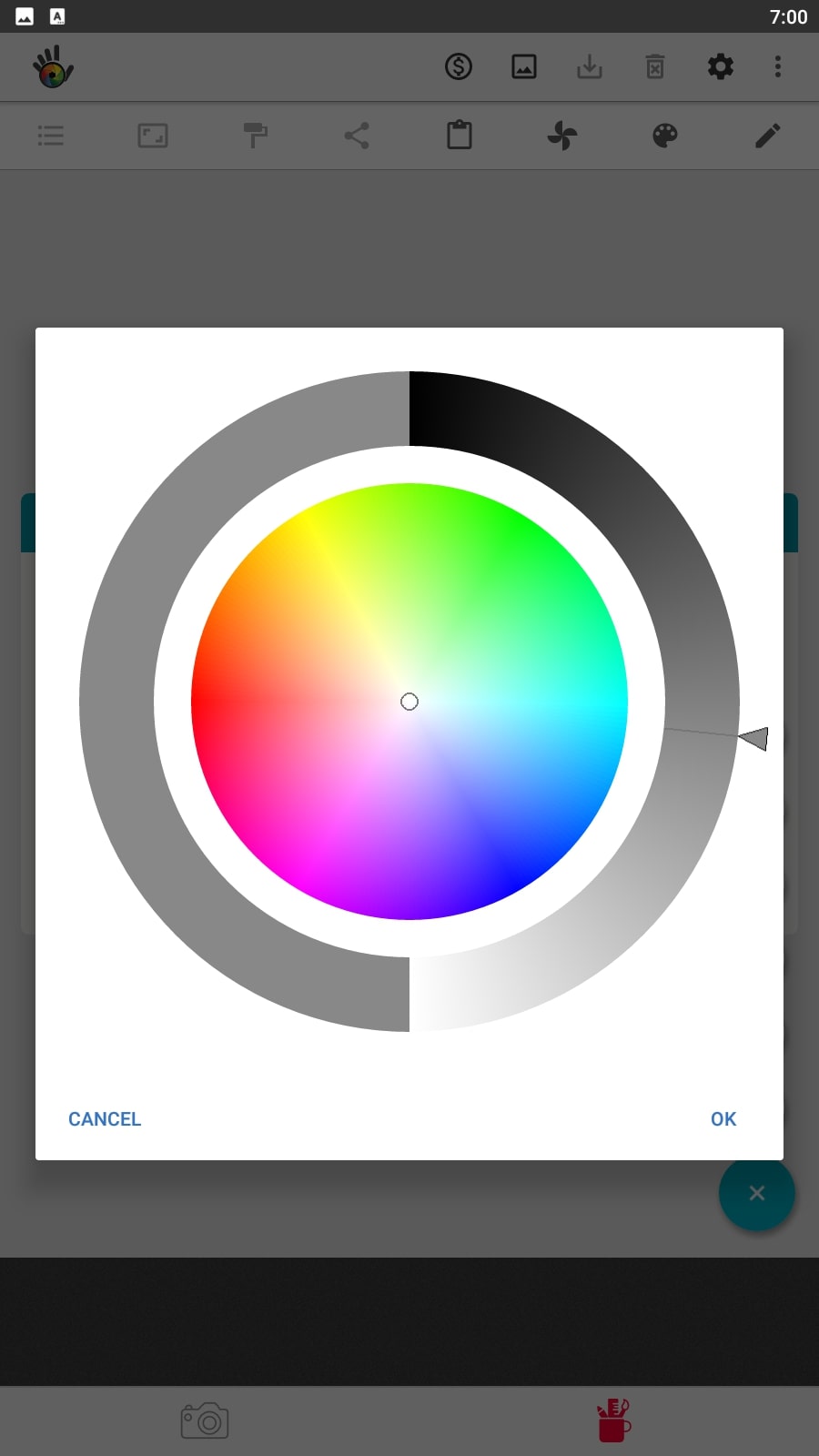 To make your photos clearer and brighter, you need to use a flashlight or backlight. You can also use the special functions of focusing. With the app, you can control white balance and contrast.

Skin Check: Dermatology App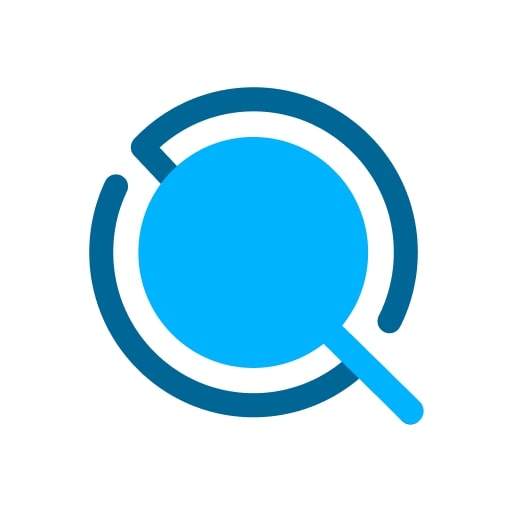 With this app, you can check your health even without visiting a doctor. The program is an online dermatology consultant.
The app has photos and pictures of moles with accompanying descriptions. You may be able to see something similar that you have on your body in them.
Useful articles from the service provide information on how to properly look after your moles and other growths. It is also possible to get advice from dermatologists in the app, who will give useful tips on care and hygiene.
The service allows you to save on visits to clinics, because the tips and useful articles will help you learn much more about your body. The app is simple and easy enough to use, so it will be convenient for every patient.
The advantage of the program is its free functionality and interface. Online consultations allow you to be examined by specialists.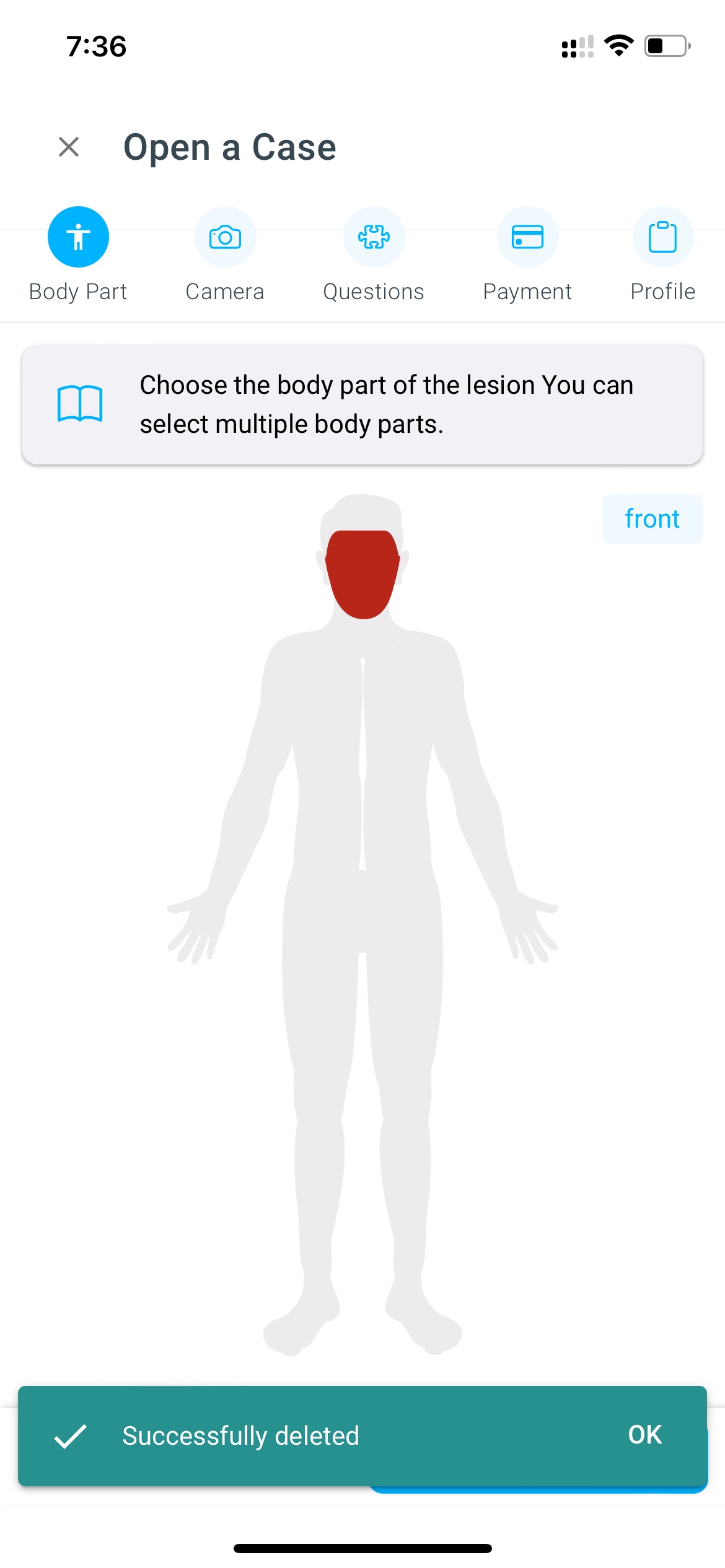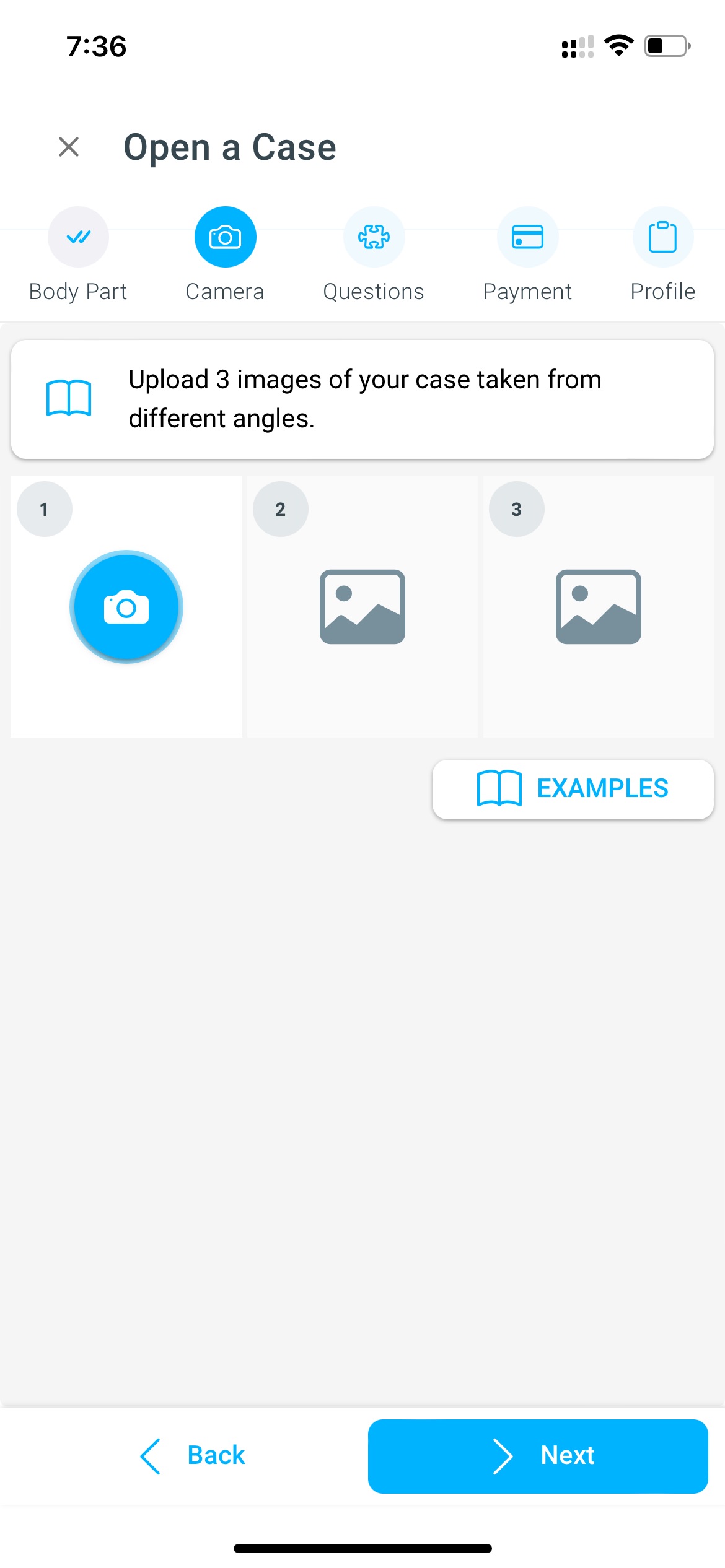 After the examination, doctors will suggest options for further action, as well as prevention and, in some cases, treatment of the skin. Diagnosis and results are quite fast.


Show My Colors: Color Palettes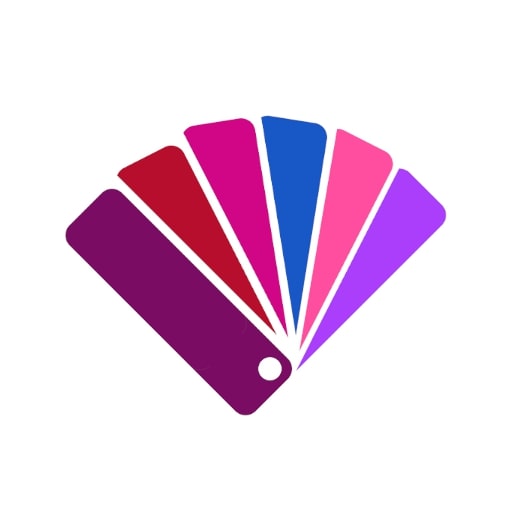 Colors and shades allow people to create their own unique image, which includes not only clothing but also skin, hair, and other components of appearance.
It is important to choose the best color for yourself, which will emphasize the individuality and uniqueness of the person. This is where this app will help.
The program can analyze your color type with just one photo. It takes a few seconds and gives you recommendations on how to use the colors and shades for your look.
For example, you can find the right hair color for you. It's chosen based on your skin tone and eye color. You can see both the color that suits you and the full palette of shades the program will offer.
Besides, you will be able to find the best colors for your closet. According to the tips from the app, you can buy things and accessories that will make the image brighter and more interesting.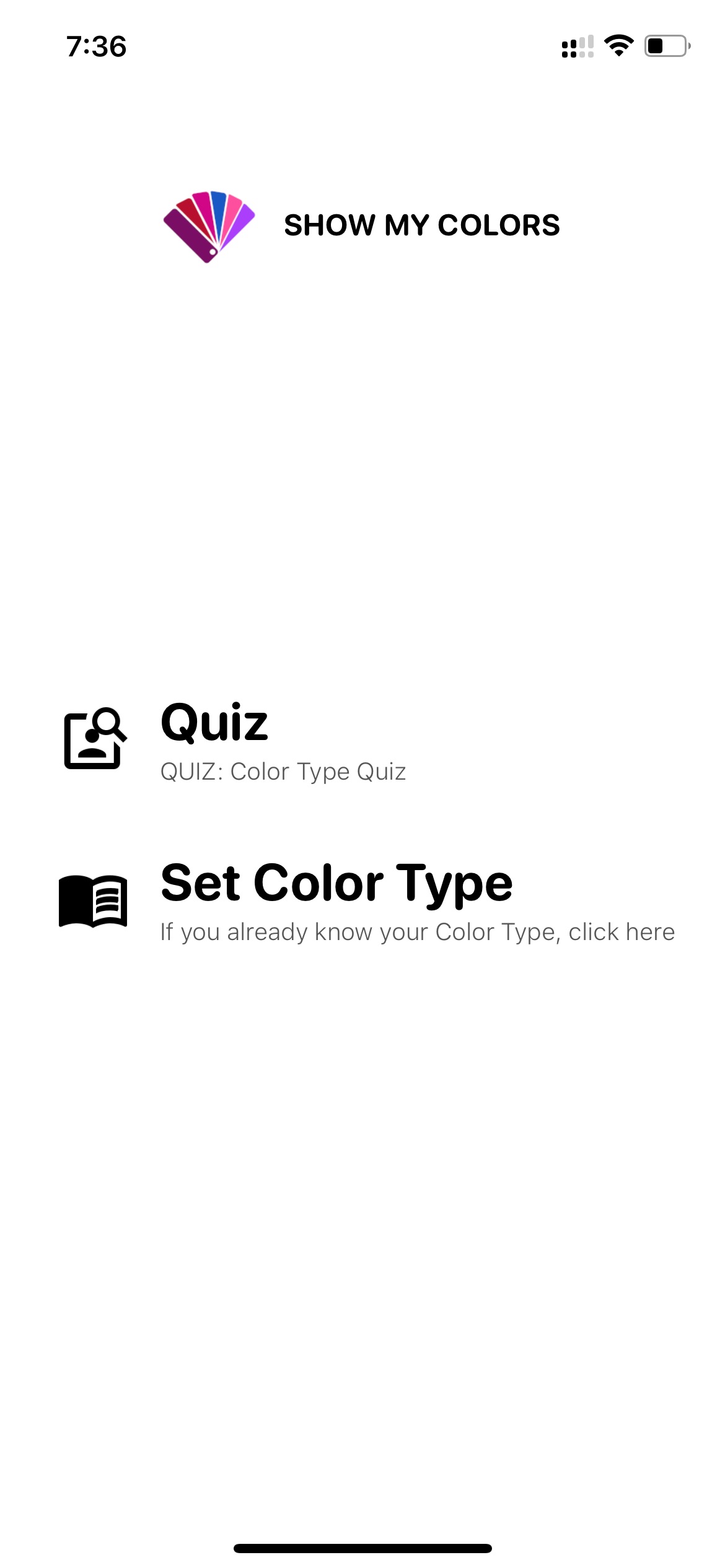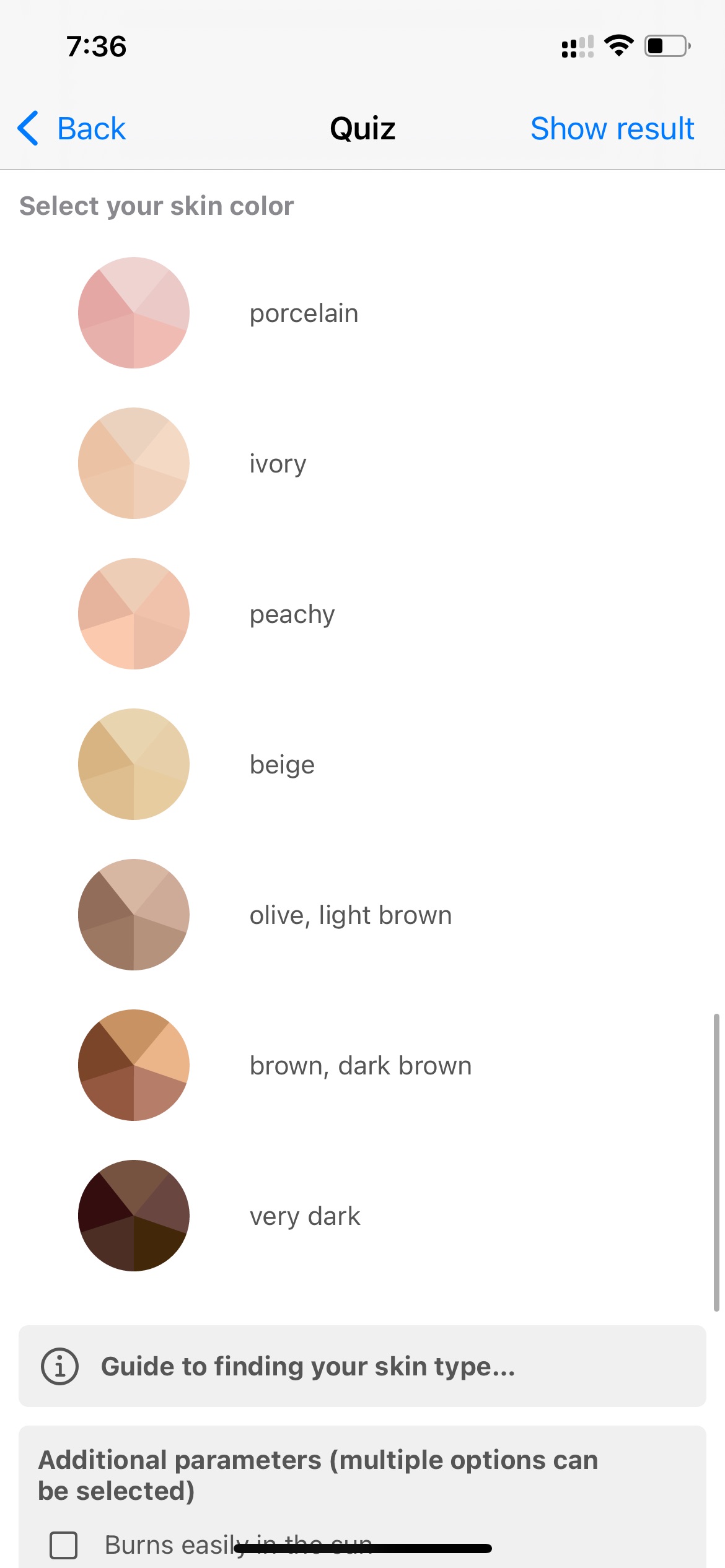 Also in the app, it is possible to get an analysis of the color scheme that is relevant for a particular season. All information will be available for users of the program absolutely free of charge.


Skinive – Skincare AI Scanner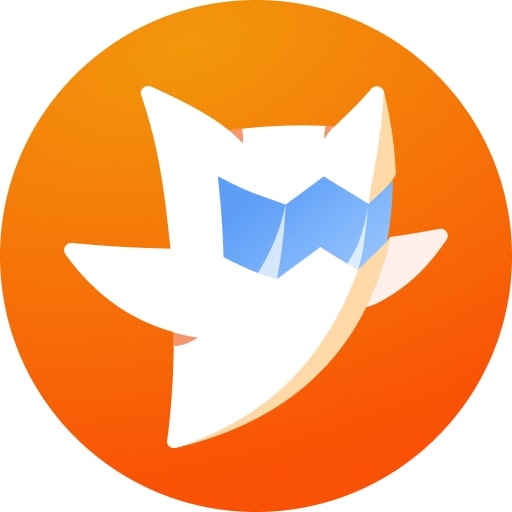 Artificial intelligence makes people's lives easier and safer. With its help and with this app you can always monitor your health in time to be examined by doctors.
For example, this program is a real help in identifying problems with skin and birthmarks.
If you suspect that your birthmarks may be malignant tumors, you can upload a photo of them to the app and find out how likely this outcome is.
Artificial Intelligence helps determine the risk of skin diseases from birthmarks on the skin. It makes an instant prognosis and analysis of the body condition after uploading a picture to the app. Then you can get tips and advice on how to take care of your body.
It also gives you access to a personal wellness calendar, so you can check your birthmarks and upload new images daily. These actions will protect you from possible diseases and health problems.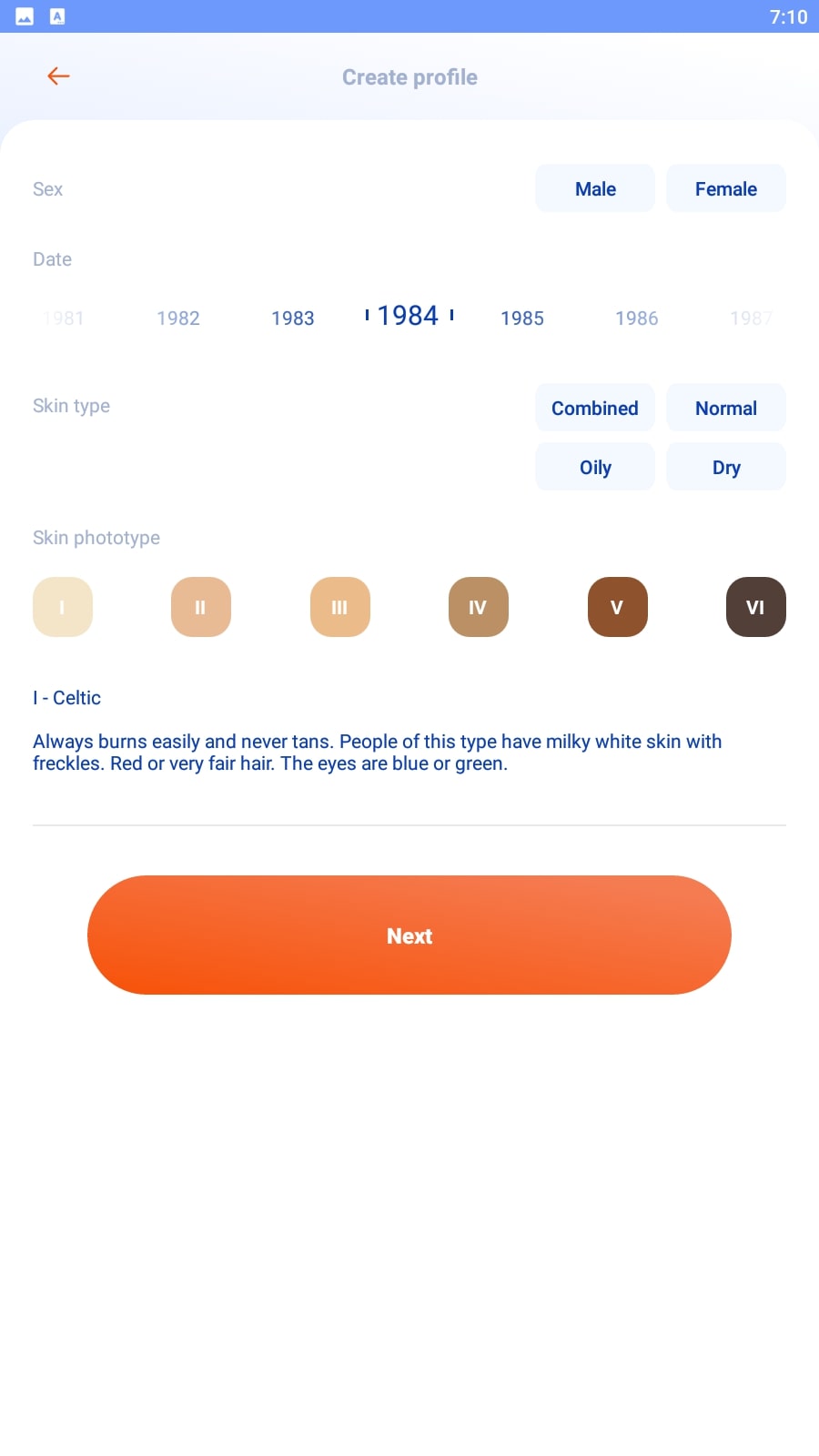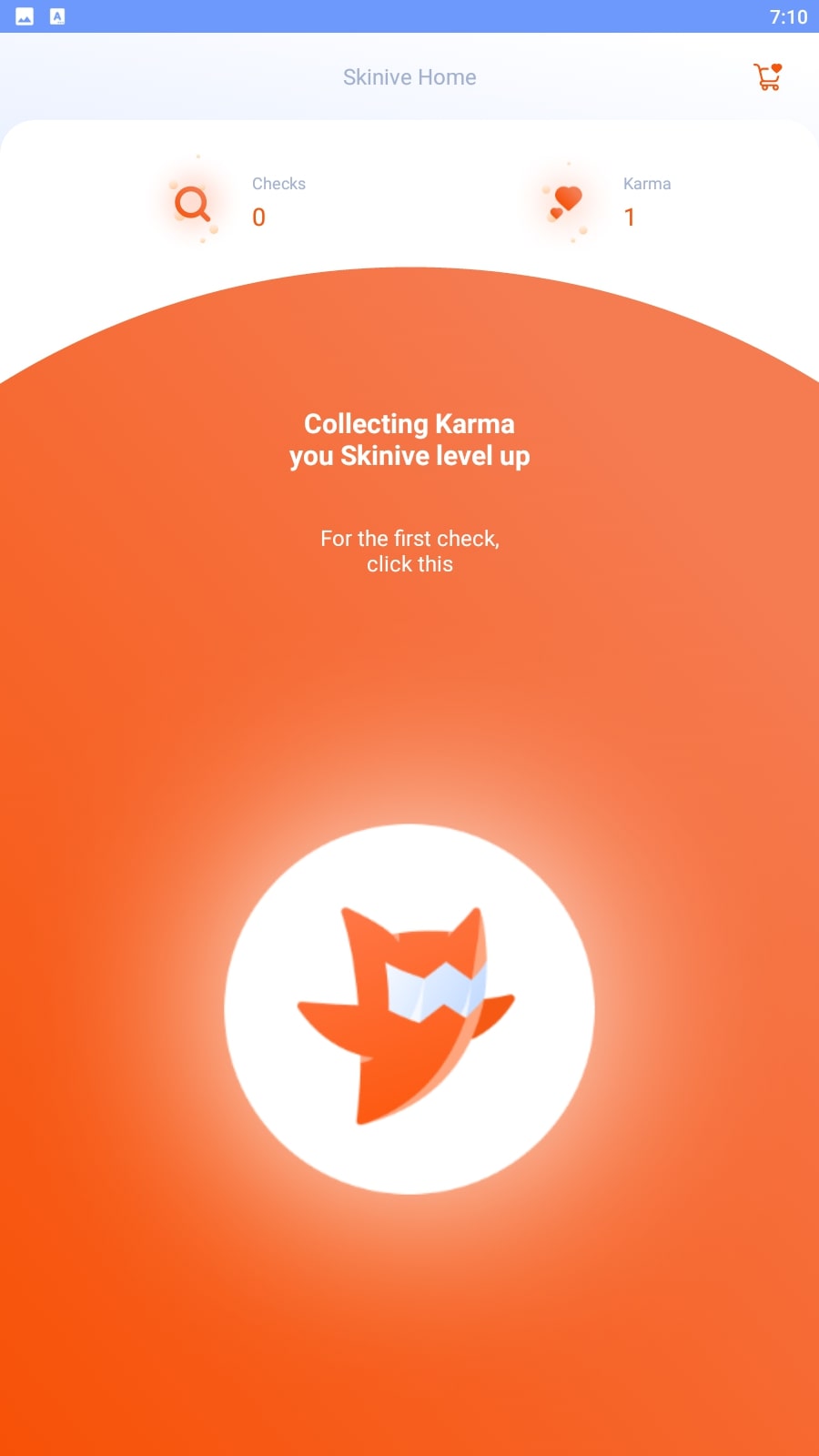 Every day you will receive a report on the condition of your body and birthmarks. In case of problems, users will also receive alerts. This app has the advantage of being available for use completely free of charge.

AI Dermatologist: Skin Scanner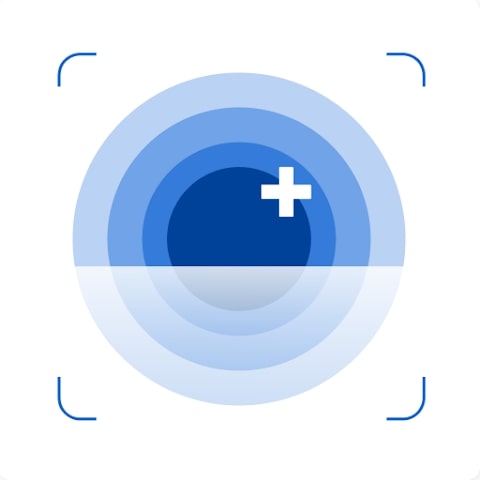 This app allows you to get the most accurate analysis of your body with modern technology. It is a diagnostic service that works thanks to artificial intelligence.
In the app, you can get information about the condition of your skin, as well as the formations on it. To do this, you will need to add a photo of your body, both from the outside and backside.
After that, the program will detect the formations on the body and group them independently. You will see how many masses you have on your head, torso, and so on. This will allow you to monitor each of them for an extended period of time.
After uploading a photo, you will also receive a brief description of your mass, a preliminary diagnosis, and recommendations. Besides, with this app, you will not forget about a detailed and regular diagnosis.
You will receive notifications when you need to perform a photo. You can monitor not all the masses on your body, but only those that cause any doubt.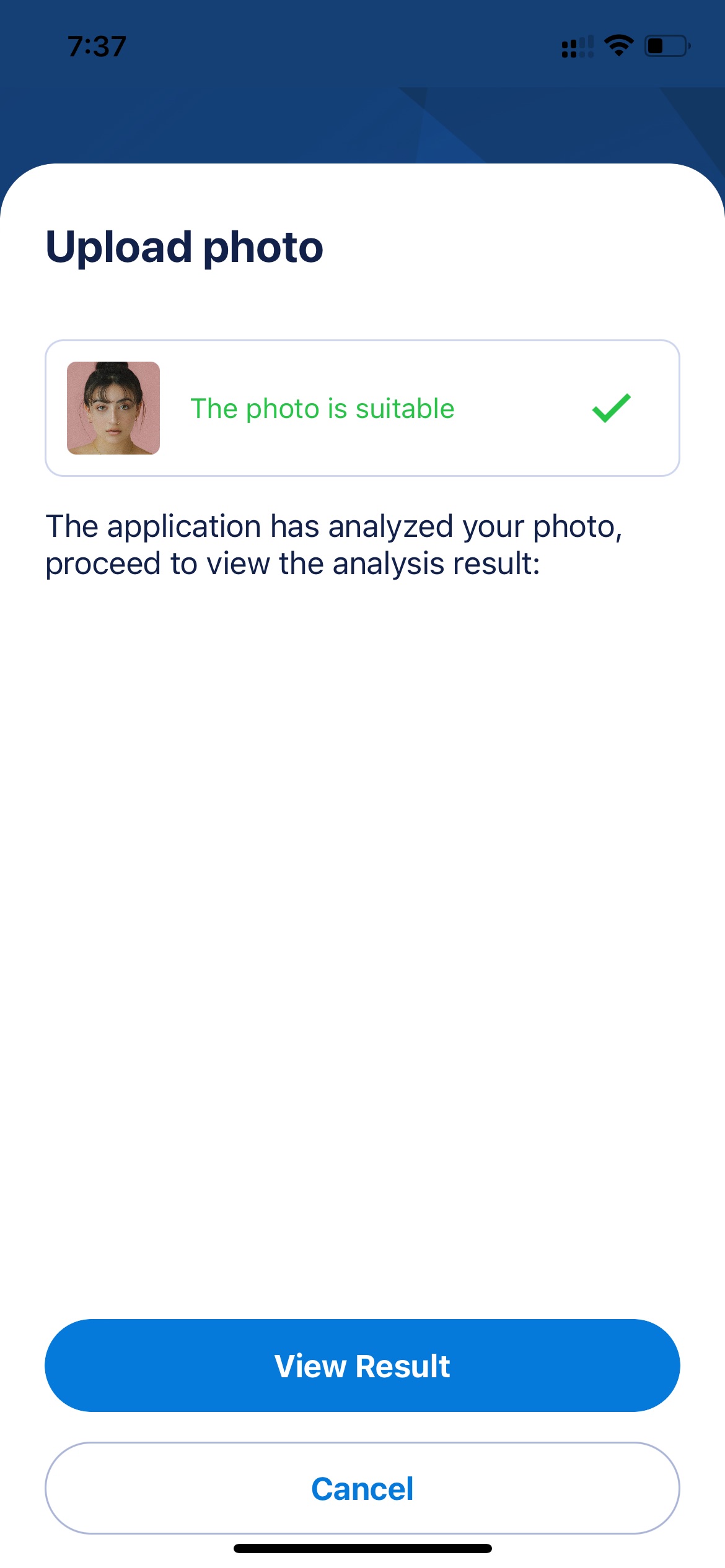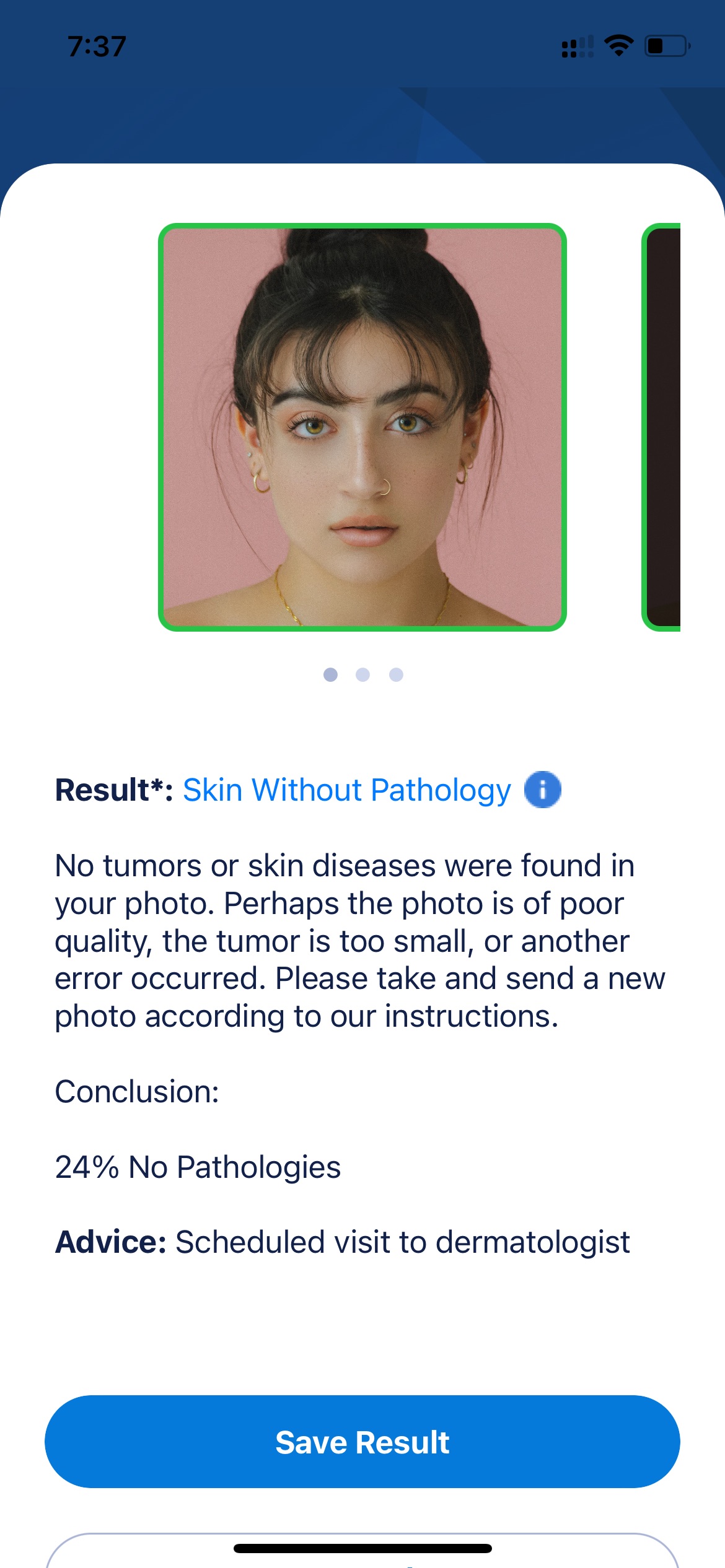 Free diagnostics with the help of artificial intelligence will allow you to save money on visits to the doctor and paid examinations. All information about diagnostics will be saved in your account.


You may also like: 11 Best Wrinkle Remover Apps for Android & iOS
Color Detector – Color Picker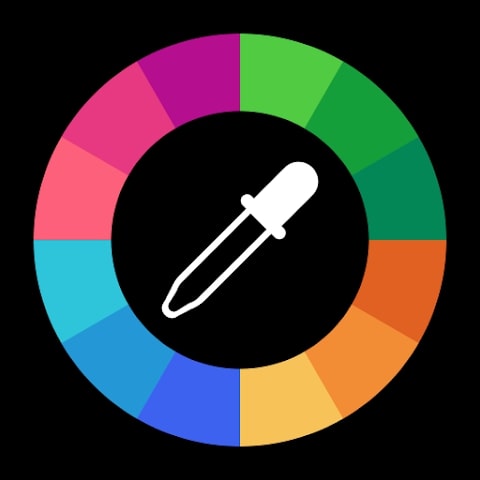 With this program, you can easily come up with and make your own palette of hues and colors that surround us in the world. To find new gammas you only need to activate your smartphone camera.
Just take a picture of any object or location you like to get the full range of colors in your image.
You'll be able to find hues you've never seen before. To do this, set up your camera properly and only take pictures in high quality bright light. Then the color will be the sharpest and most uniform.
You will be able to name it according to your wish, or the program itself will assign a name from the code. The resulting colors and shades you can use to create your own palette. Use it in turn to create new ideas and content.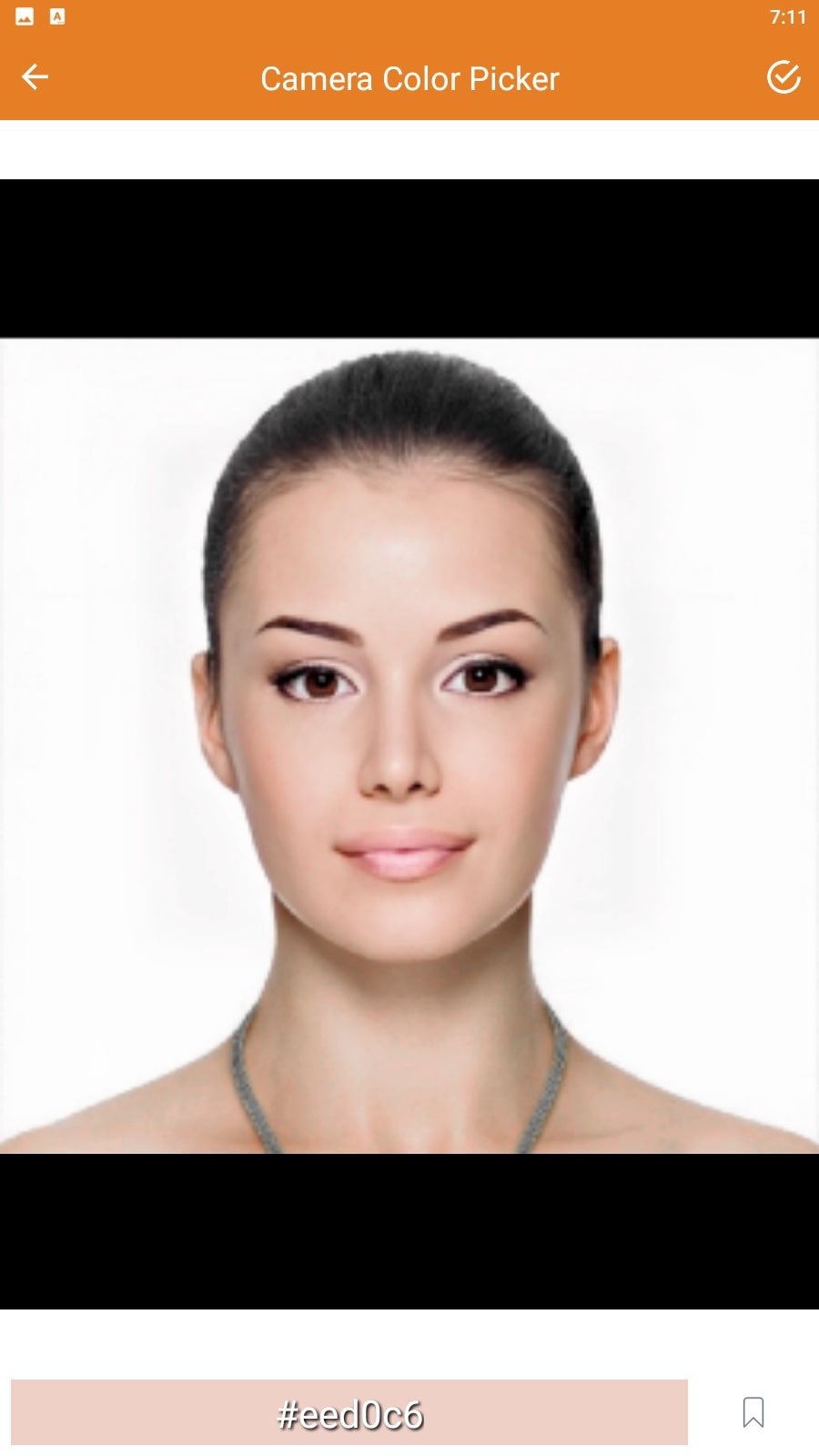 Users can export your project to other apps and sites, where it can be used for its intended purpose. Besides, you can combine your colors with others to experiment with more colors and shades. Use these features absolutely free of charge.

DermoApp: Skincancer detection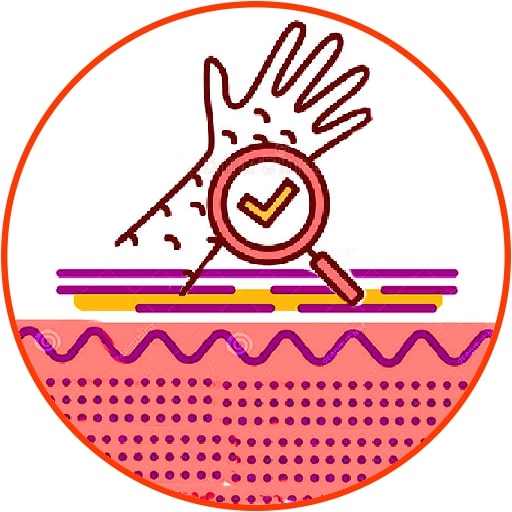 It is now possible to diagnose skin cancer even at home with the help of free modern technology. The app is an artificial intelligence that recognizes cancer in its early stages.
You will be able to scan your skin and see all the risk areas, including the dangerous moles that are causing the program doubts. You can check every area of your body to make sure you are in good health.
All the recommendations and features the app provides are approved by subspecialists. You get the opportunity to be diagnosed by an artificial intelligence online even from the comfort of your home.
In just half a minute, you will receive a detailed analysis of your body and its formations, which will allow you to rule out the development of pathological diseases. Besides, you will be able to see moles or other growths that require a face-to-face consultation with your doctor.
After scanning your body with the camera, you will receive information about a preliminary diagnosis as well as recommendations for further action.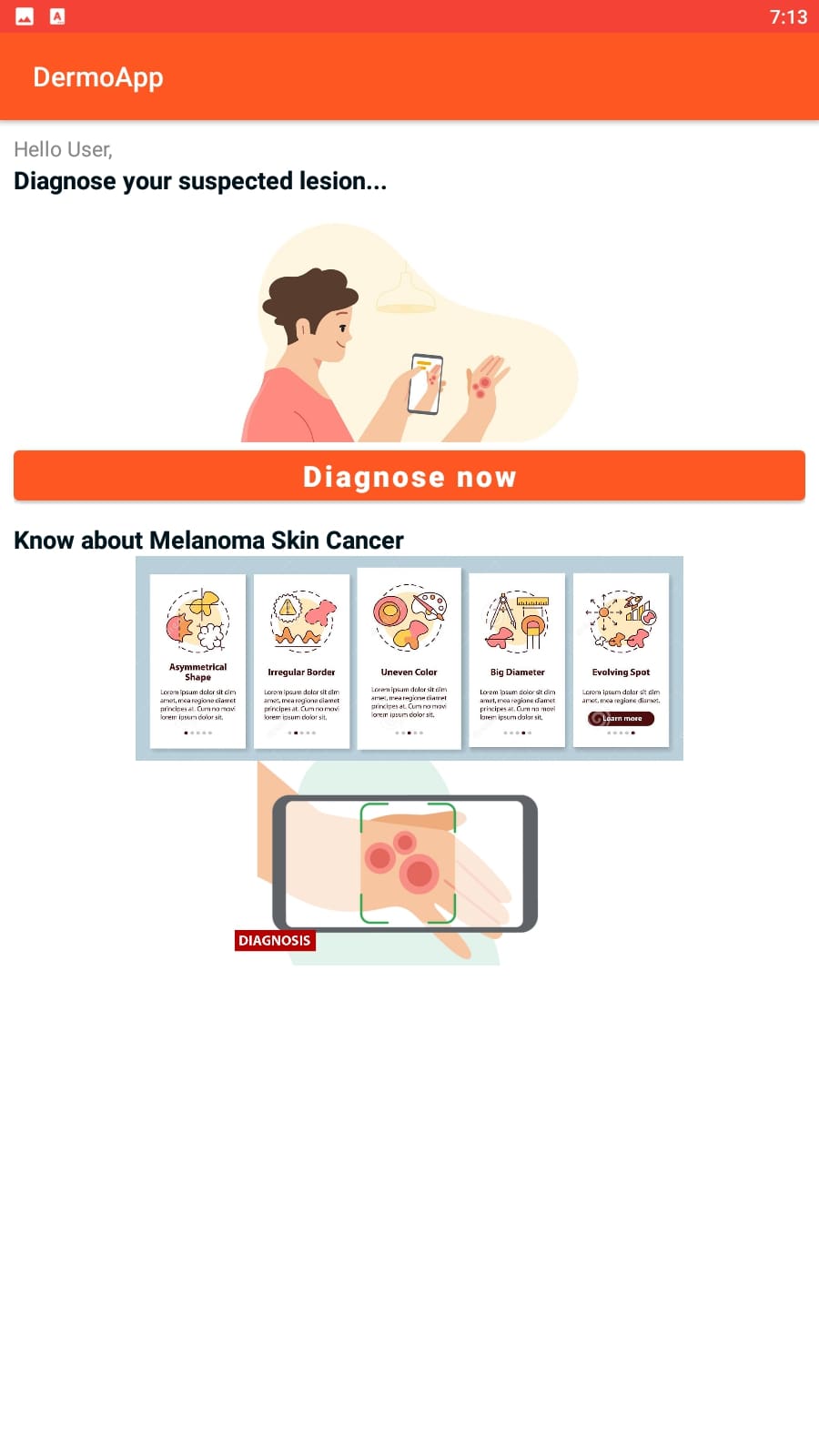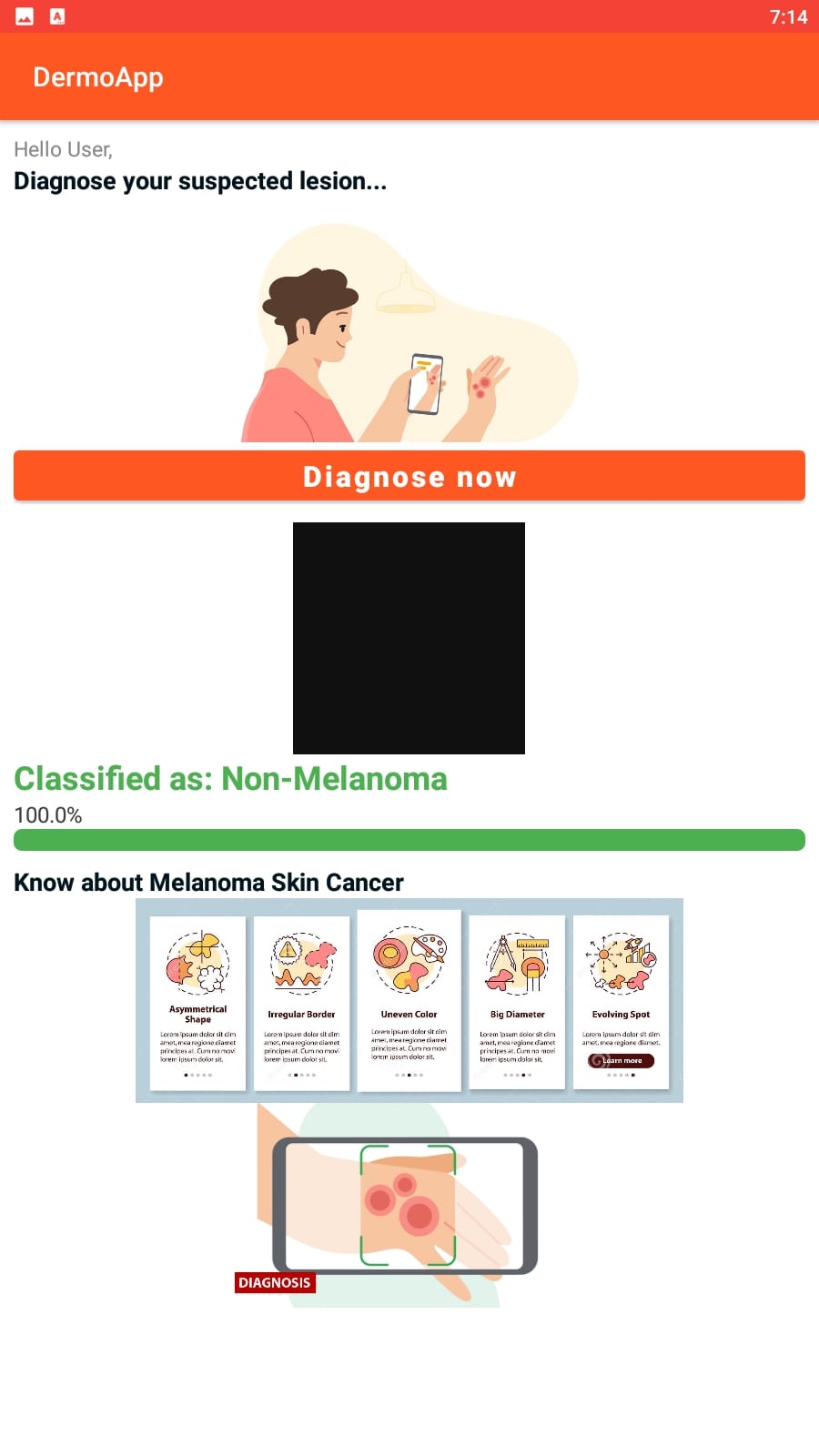 The free skin examination will be available on a daily basis and is also free of charge. Thus, you will be able to examine all parts of your body in just 5 minutes.

Seasonal color analysis
Color type selection works wonders because correctly selected colors can not only complement the image but dramatically change it.
That is why this app will be useful and practical for everyone who wants to make his or her image brighter and more interesting than others.
Here you can get a detailed palette, which will include all the colors and shades that are suitable for your appearance. They are determined based on a photo of your face.
The shades are matched to your skin tone, and eye color, so they will be exactly right for your image. You can use the results of the analysis to dye your hair, as well as to create original makeup or to replace your closet with old clothes.
You will be offered a color as well as an entire range of shades. Thus, you will be able to choose from the entire range the most suitable options for you.
The app gives advice on creating a look and incorporating the color scheme into your clothes. According to the tips, you will be able to pick things for yourself that will make your personality stand out among the rest.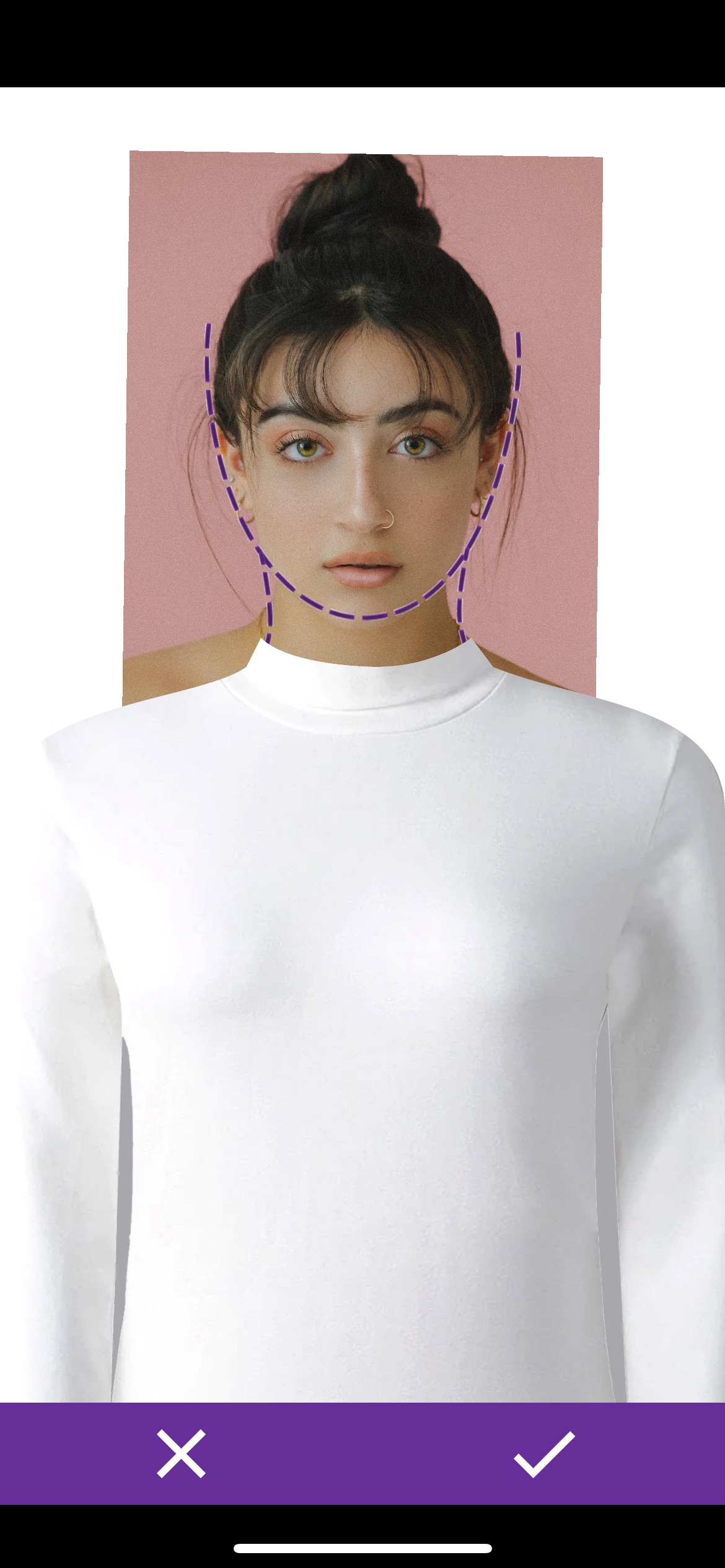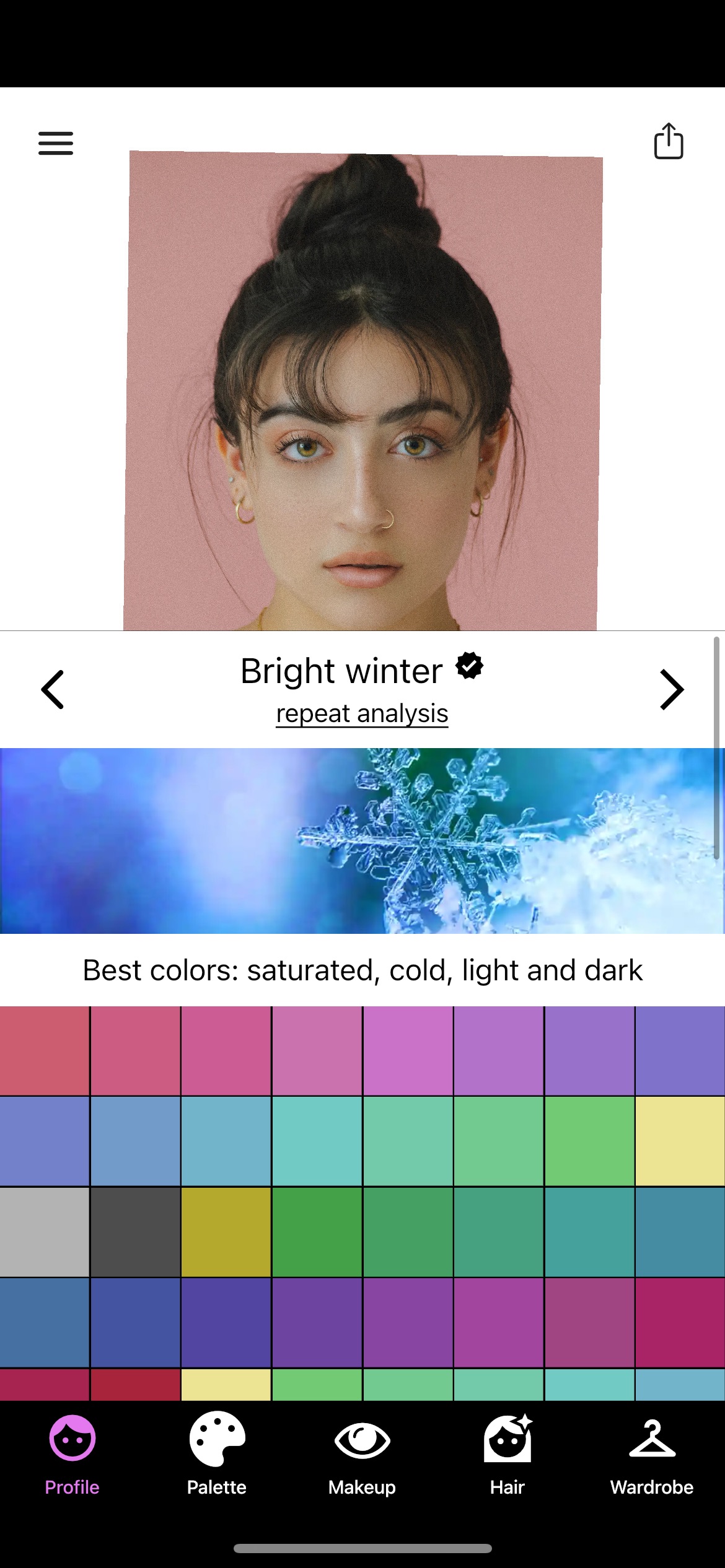 Also, from the suggested colors and shades, you can find those that will change your appearance with makeup.


Microskin™ ColourMatch – Skin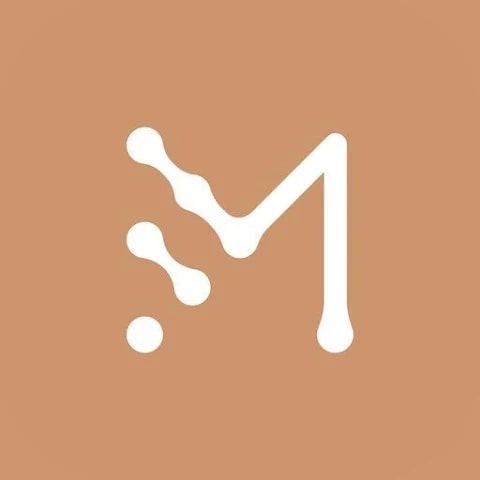 This app will help people who suffer from skin imperfections and diseases. It analyzes and scans body photos, which allows you to determine the most accurate color type.
Based on artificial intelligence, the program is reliable and versatile, as it matches the skin tone of the original.
The main thing is to follow the rules of photography, adjust the camera and take pictures in good light. Then the results of the search and analysis of the skin will be as accurate as possible.
Once you get the tone of your skin, you can order a special product online. It will allow you to hide defects, including diseases related to the skin and local changes in its color. A camouflage product to cover up age spots and vitiligo will help you feel more confident.
The program used in the app is approved by specialists and doctors who work with skin in clinics and hospitals. Thus, anyone can use the app without any restrictions.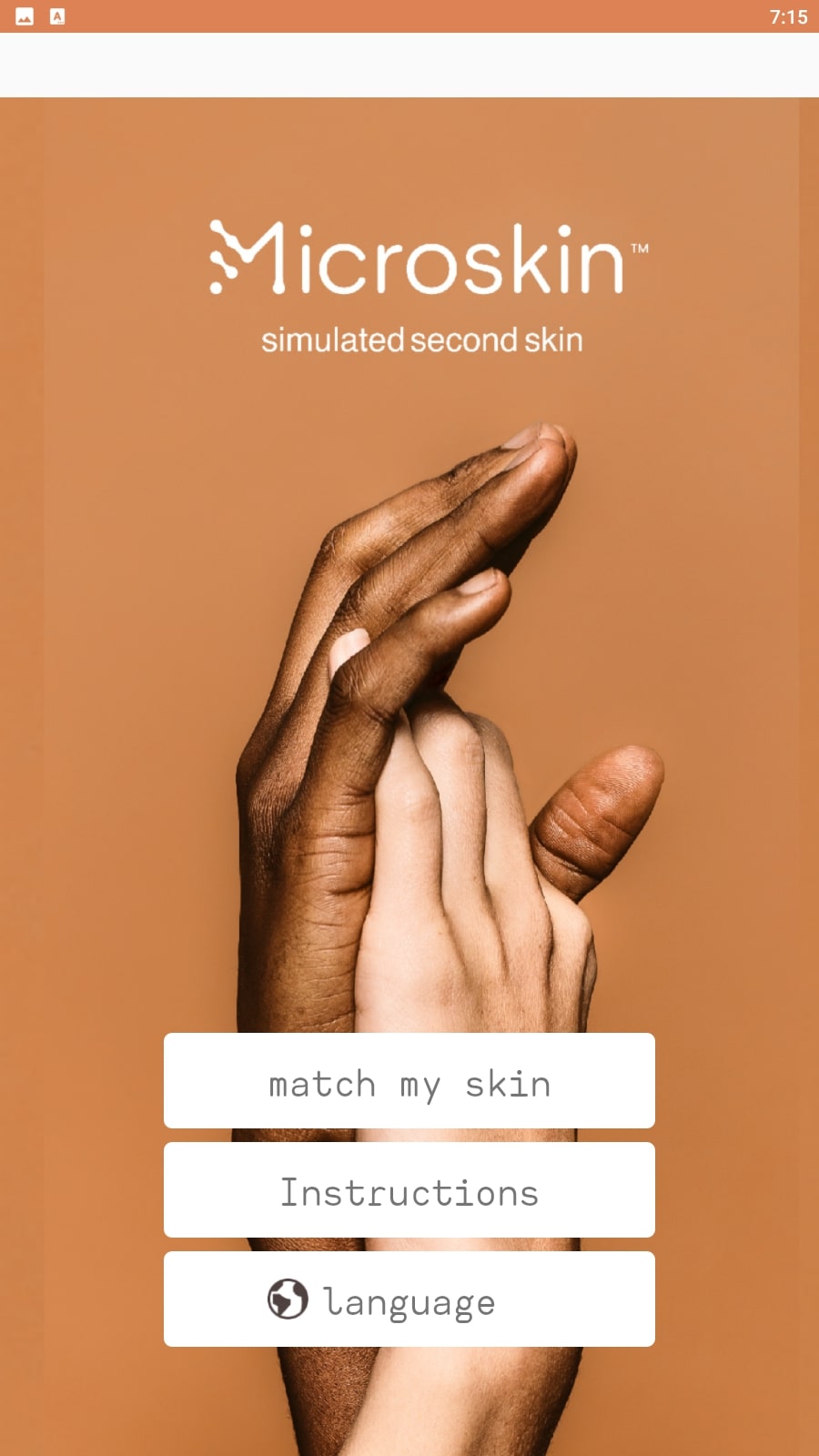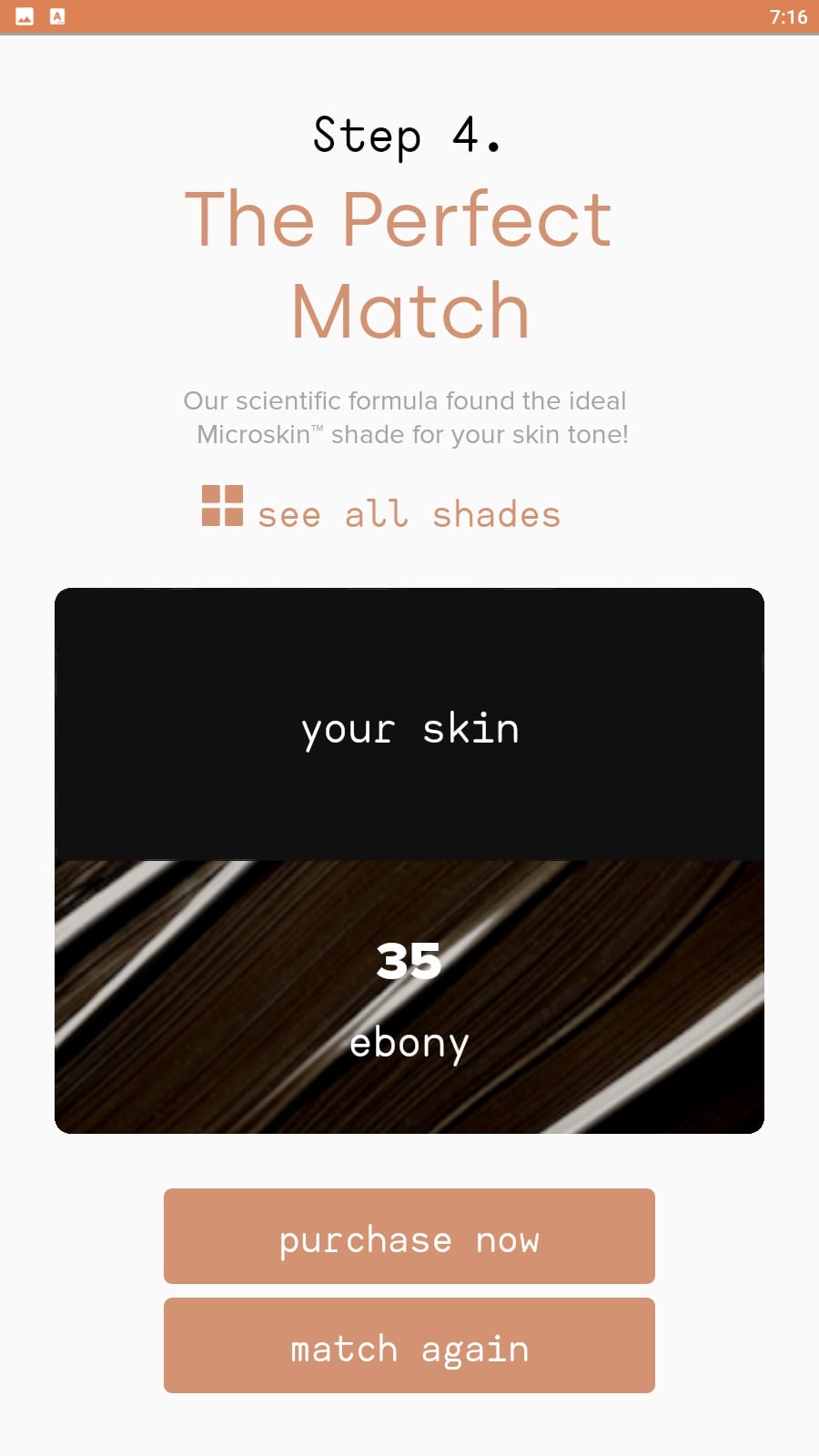 Besides, the program recognizes all possible skin tones: from the lightest to the darkest. The service is also as fast as possible and produces results instantly after the scan.

You may also like: 11 Best Make Up Games for Android & iOS
Skinive MD – Skin AI Tracker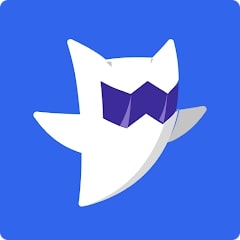 Today it is possible to get an assessment of your own health even without visiting a doctor. For this purpose, app users have access to an
Artificial Intelligence technology, which will conduct an online diagnosis of patients. You only need to upload a photo that clearly shows the area of your body with a defect or a questionable mass.
After downloading the picture, you will be able to get a consultation or an answer to your question. The virtual doctor can assume the diagnosis of the patient or give advice on how to take care of your body.
In the app, you can check the condition of your skin, nails, and hair and then get a detailed analysis and tips on how to take care of them.
If the virtual doctor detects a threat to your health, it will also warn you about it and provide recommendations for you to see a specialist. This may be a dermatologist who will make the final diagnosis and prescribe treatment.
This app only provides diagnostic functions and analysis of examination results. Treatments and medications will only be prescribed by an inpatient physician, who you can contact after using the app.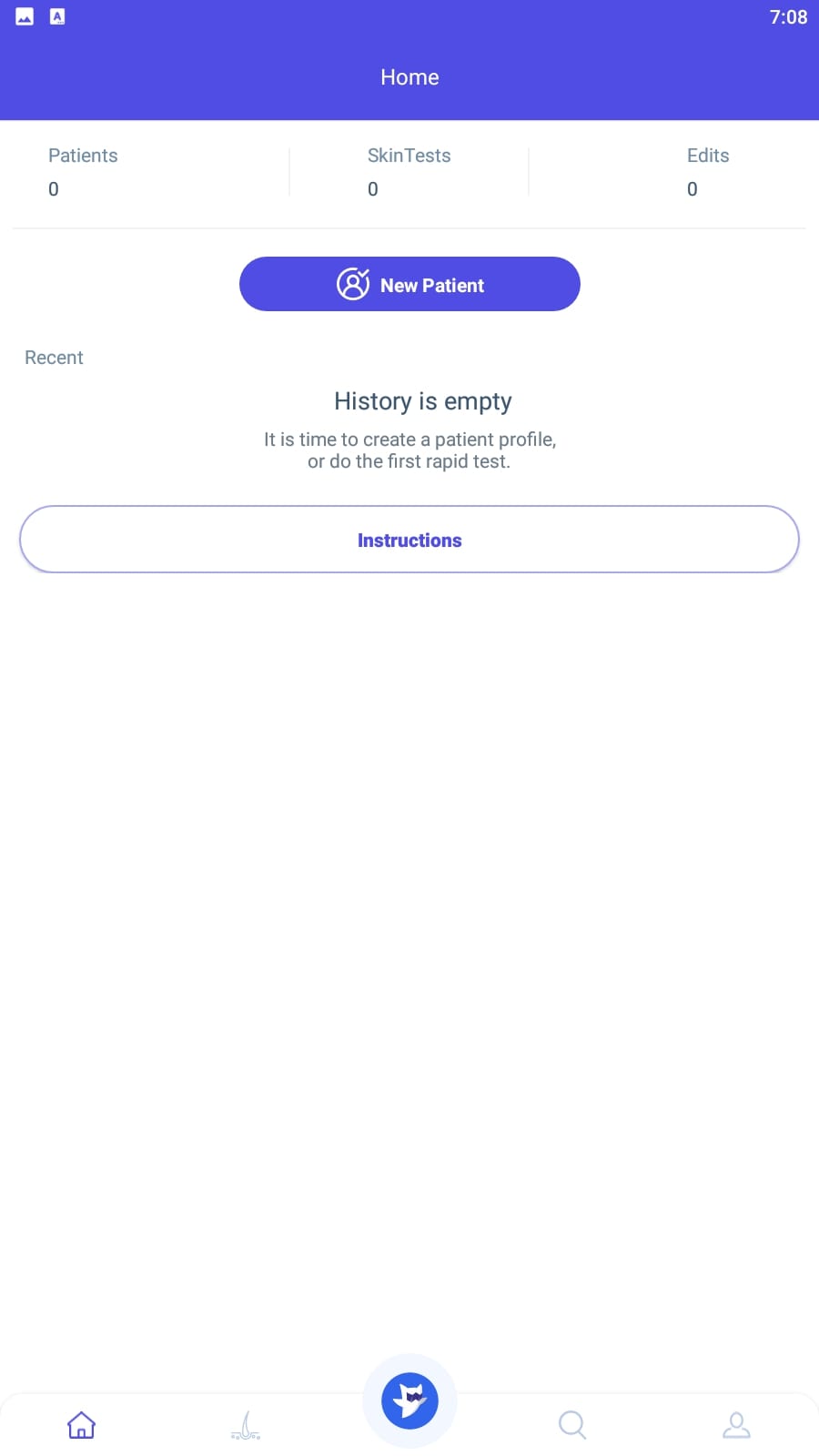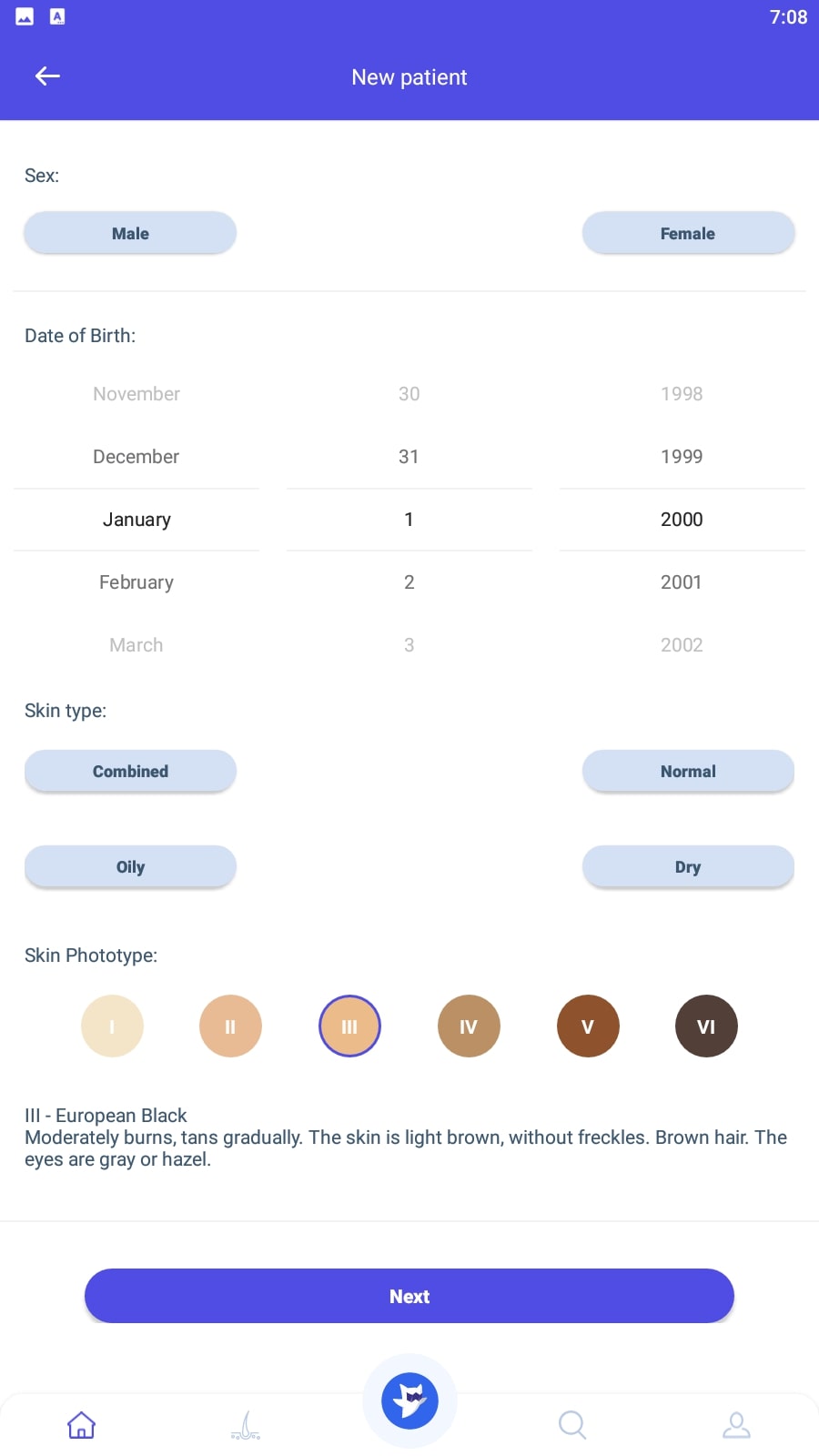 You will receive your health data as quickly as possible, as the app is triggered automatically after uploading your photos.