Effective management skills will come in handy in the game Oopstacles. This game will help you have fun. Dodge obstacles and go as far as possible collecting coins. Oopstacles will help relieve stress. Download the app and start your fun adventures without registration.
Many users will appreciate the special implementation of the game in the style of dolls, robots, and nutcrackers made in the same color scheme. Adjust app settings, see daily rankings, winners, and win prizes. You will see all these functions at the end of your game interval.
If you like cute and funny racing apps we also recommend checking farm racing apps.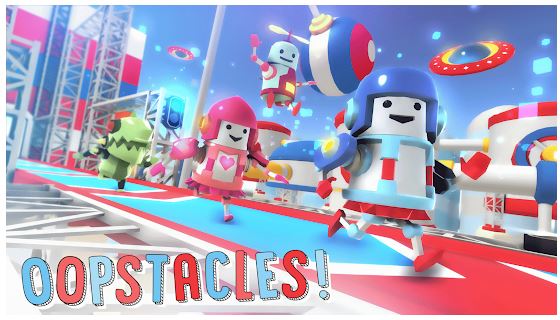 Oopstacles are designed to be affordable and simple. You can find more detailed information on the developer's website. If you have any questions or problems, send your question to the technical support service and specialists will help you in a short time.
The bright and interesting design of the game attracts attention from the first minutes. High-quality images, amazing animation will immerse you in the gameplay. The gameplay is accompanied by fun music.
When you first start Oopstacles you will see a blue start button. By clicking on it you will start the gameplay. Keep in mind the movement of the character can't stop, you need to correctly manage all actions in order to go as far as possible.
Collect local currency and exchange them for useful things. After completing the started game, you will see the buttons "Free Gift" and "Win a Prize" by clicking on them you will receive coins and other valuable prizes.
Below you can find the rating, winners, and settings. Adjust the sound level in the settings. Record ridiculous GIFs to share with friends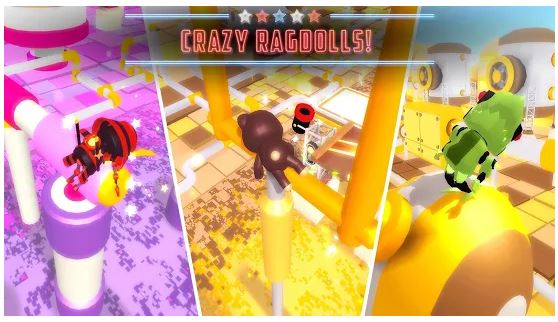 Oopstacles is an easy and practical game with a convenient control system. Play 1-2 games to understand how the game works. All control takes place with a light and smooth touch of your finger on the screen.
You might also want to explore the best dodgeball game apps.
Oopstacles is a unique game that will appeal to many fans of various obstacles. Moreover, the game has 1000 different levels that you must pass. A game of luck and practicality. Train, unlock new characters and get nice prizes for it.