Mobile apps are an integral part of creativity. They are some of the most important tools that help needlewomen create masterpieces. They are varied, as you will find something unique in each one.
There are excellent tools for creating embroidery schemes. Try the tutorial games that will help you learn the basics of cross-stitching. Check out our magazines for inspiration for new embroidery creations. You'll find it all among these free apps for cross stitchers for Android & iOS.
If you want to use your photo as the basis for your cross-stitching, then try these best apps to easily turn photos into sketches on Android & iOS. Thus, the results will be incredible.
EasycCross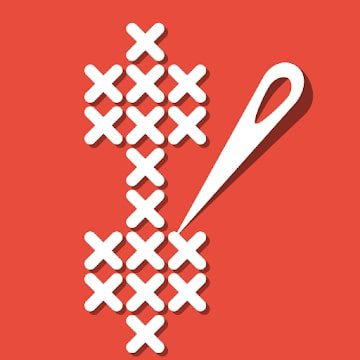 The EasycCross app is a great helper for all cross-stitch enthusiasts.
Here you can do all the necessary calculations. The app has Linen, Aida, and other calculators for this purpose.
Create unique patterns for future masterpieces. Each of the tees has a set of tools for different purposes. Also available is a huge palette of colors with a variety of shades.
Schemes for embroidery can be created from the finished picture. There is even an extensive gallery of images from popular floss manufacturers.
Patterns can be edited to your preferences. You can make edits on the whole picture or individual parts. Change the shades of the color palette. After you start embroidering, be sure to mark your pieces in the app.
If you like to embroider by color, use the highlighting feature. They will be grouped by color, which will speed up the process. Use the search function to find the right shades of thread. You can add the color itself or its number as a source.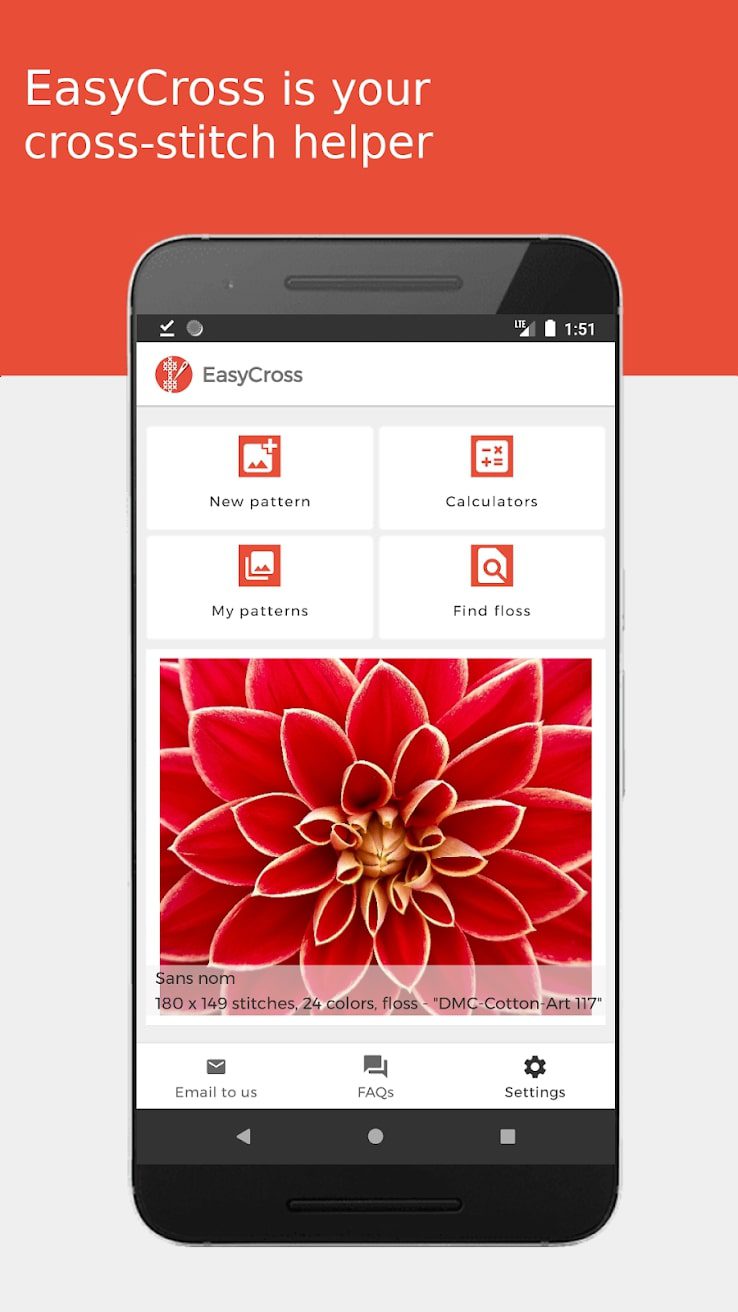 The finished pattern can be saved as a PDF file. So, you will always have access to the data you need. If you have any questions, you can ask them directly to the support service. Judging by the reviews of other users, the answer comes quickly enough.

You may also like: 11 Free JPG to PDF Apps for Android & iOS
eCanvas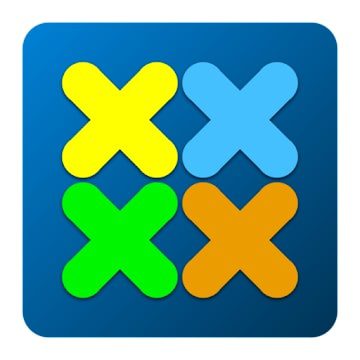 eCanvas is an app that should be installed on the phone of every fan of cross-stitch embroidery.
It has a lot of necessary tools. They will make the whole process simple, fast, and, most importantly, fun.
Create an embroidery pattern from your original image. You can download it yourself from your phone's gallery. Import patterns from the "Pattern Maker for cross stitch" program.
The embroidery scheme view is well-organized. In the process, you will be able to mark the finished parts. This is an important point because you always need to keep track of the work done so that the image on the finished embroidery is clear.
Color charts are available with a visual selection of suitable colors from different palettes. Calculate the size of the embroidery fabric to fit the image.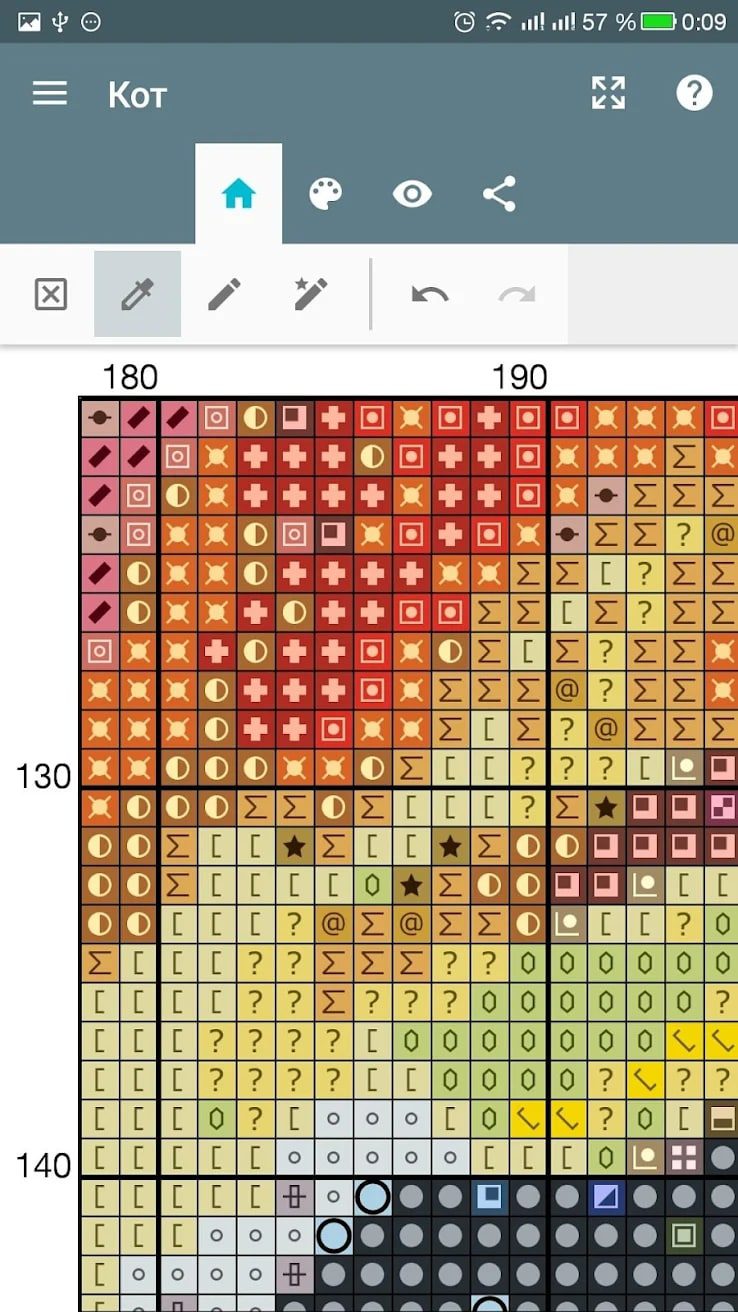 Patterns can be exported in PDF format and sent to another device. This app is free and meets all basic needs. For advanced tools, you can download a pro version of the program.

CrossStitcher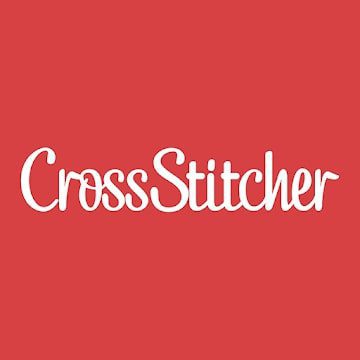 The CrossStitcher app is an e-magazine that combines useful embroidery tools and inspiring ideas.
All content here corresponds to the current trends in cross-stitch embroidery. Thanks to it, you can get the most feedback from your hobby.
There's a community of some of the most talented designers here who share practical tips. They make it easy for beginners to start their first embroidery project.
Advanced craftsmen will learn a lot of new information that is sure to be useful to them in the future. For example, here are the unique techniques that you have not even heard of before. Masters of any style can find like-minded people and useful content here.
The app is free, but you can buy a subscription if you are interested in it. To make sure you don't lose your favorite issues of the magazine, create your own account.


CrossStitch Editor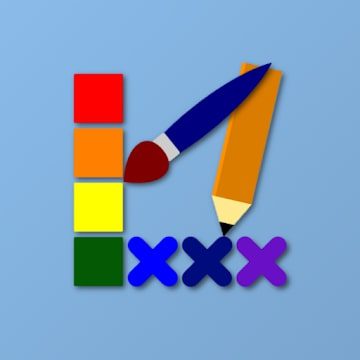 The CrossStitch Editor app is a great tool for creating your own embroidery schemes and should be a basic one for you.
Use the image from your phone's gallery to do it. You can also create a blank diagram and come up with your own design.
There are popular palettes from well-known makers of floss threads. For example, Gamma, DMC, Anchor, and many others.
Create embroidery schemes in sizes up to 250 x 250. A choice of 48 colors is available. There is a full-fledged editor. The color and type of each stitch can be changed. Selected areas are available to be filled with your favorite color. Insert your text to display it on the embroidery.
Among the many features of the app, drawing patterns in the pixel-art style is worth special attention. Editing the pattern is also available. Add or remove colors and geometric shapes.
Fill in completed areas so the app will give you hints on how to speed up the embroidery process. The visibility of color can also be adjusted. These tools provide a convenient way to complete your embroidery.
You can export the finished document to a PDF file. This allows you to share your embroidery schemes with friends or print the document for better visualization.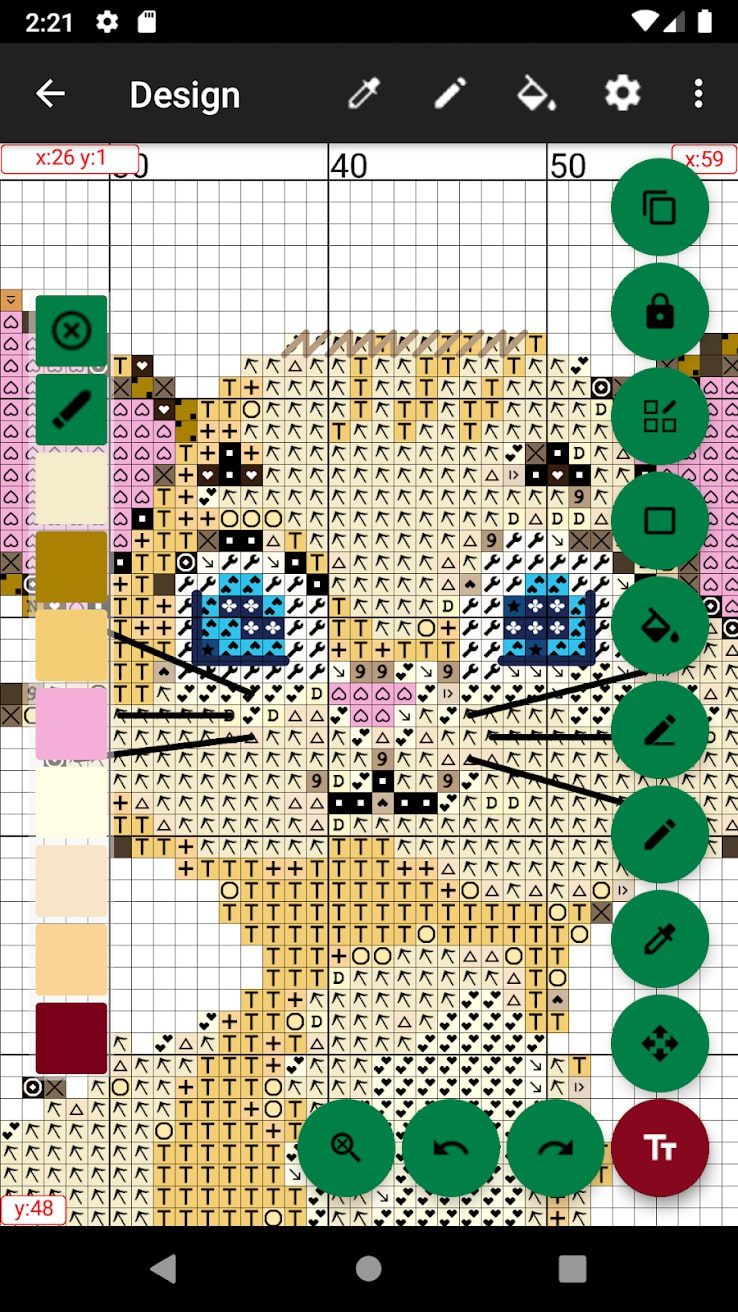 This app is free of charge. There is also a pro version where you can increase the size of the scheme and use more colors.

Stitch Studio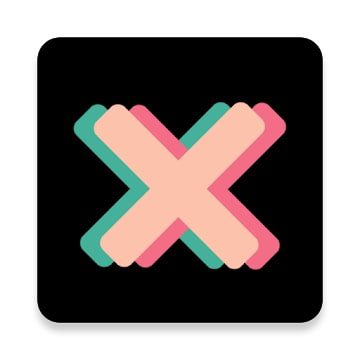 The basic features of the Stitch Studio app, as in other similar programs, allow you to create embroidery schemes. Yet, we would like to tell you about other great features that you should definitely try.
The app allows you to convert your photos into a virtual embroidery canvas. It has built-in palettes. They match the color palettes of the major floss manufacturers.
You can also create your own color sets. In this case, you can mix colors, which distinguishes this app from its competitors. The color set is constantly updated. It is expanded with the appearance of new palettes from material manufacturers.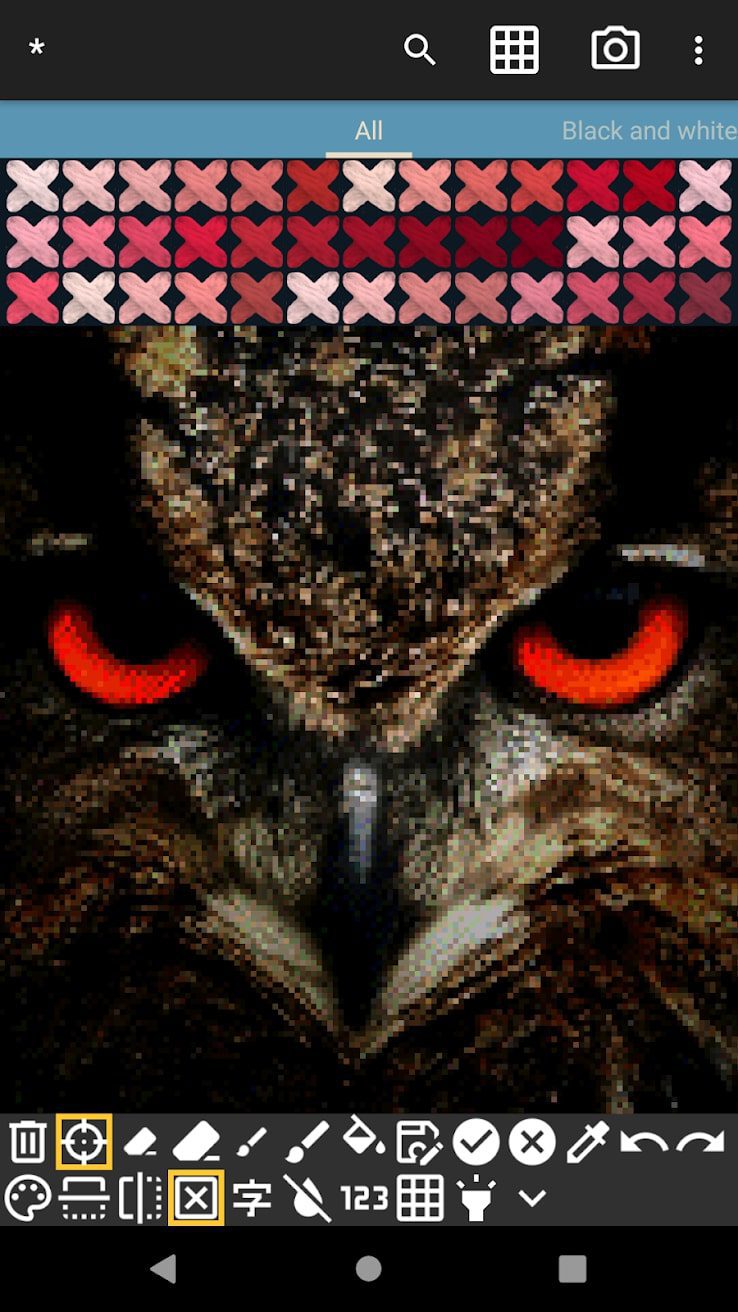 A symbol mode is available in which all stitches can be converted to the appropriate format. Finished patterns can be exported to PDF format and shared with friends. All tools are available free of charge.

You may also like: 11 Free Fashion Games for Adults (PC, Android, iOS)
The World of Cross Stitching Magazine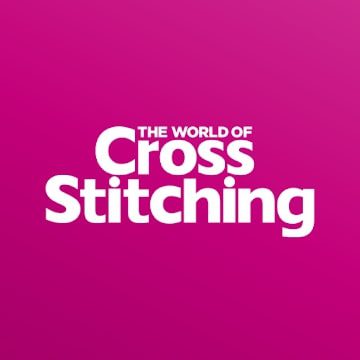 This app is an awesome virtual magazine with all the information about cross-stitching. Here you will find articles from experts in this field.
Dive into the community of embroiderers and share your experiences. This app covers all styles, from traditional to extravagant embroidery.
Also, all the functionality and a huge number of users will help you create incredible schemes for future embroideries.
In the themed gallery, you will be able to find your ready-made embroidery scheme. Here you will find your favorite designers and get their valuable tips.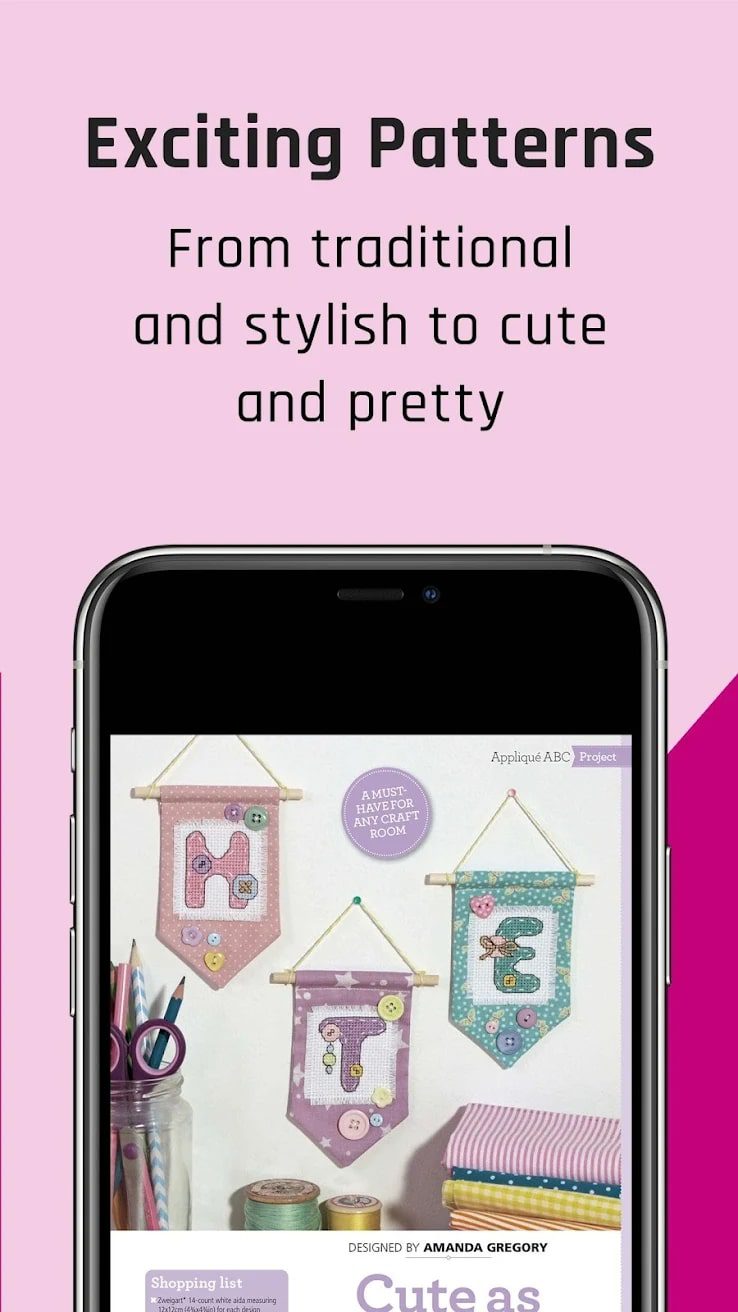 Members of the community publish their stories that will inspire you to create new masterpieces. The app is generally free, but with some paid functionality you can get access to exploratory content.


Pattern Keeper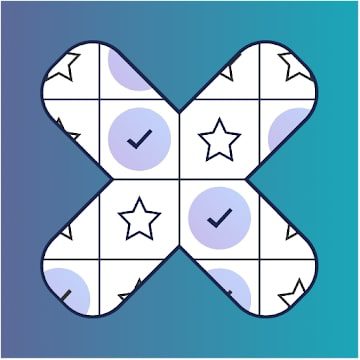 The Pattern Keeper app is suitable for those who embroider using the electronic format of schemes. They are actively present in large quantities on the Internet.
You can use this app without any special knowledge. By clicking on the plus sign, you download the file with the embroidery in PDF format. The download goes all pages of the file.
The program offers two formats: PDF and Mockup. Under the picture, there is a hidden menu. Clicking on the three dots, you choose to work with the scheme.
The program displays all the characters and their number in a separate column. Give a name to each symbol. It can be a color, thread number, or just a serial number.
The program allows you to work with the selected color. Completed stitches can be deleted from the scheme. If you delete stitches by mistake, you can return them by highlighting and pressing the frog.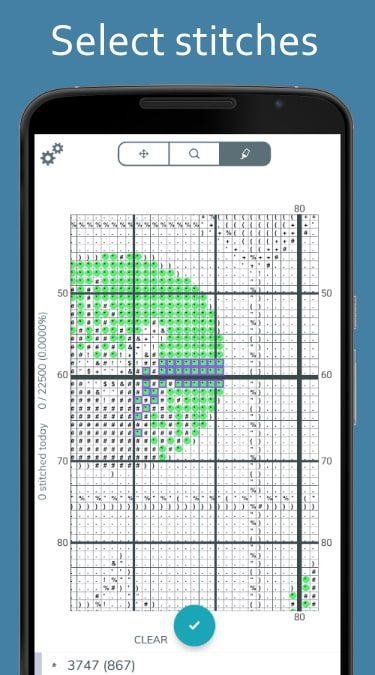 The program also keeps a daily report of embroidered stitches. This information can be found on the left.

Magic Cross Stitch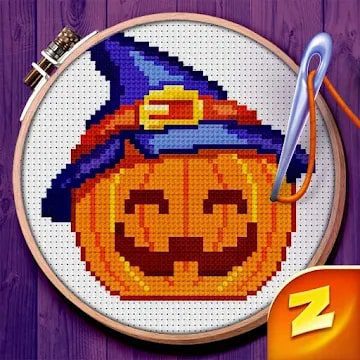 Magic Cross Stitch is an art game where you have to fill in the colors of the picture by numbers.
This app will help you relax. If you love relic embroidery, this will be a great virtual alternative for you. If you are just learning, this game will help you practice.
Here is a huge selection of different pictures for coloring. For example, animals, mandalas, food, and more. You can experiment with a color palette.
Ready-made pictures can be decorated with special stickers. In the background will play relaxing music. All actions will be accompanied by pleasant sounds.
Share the created embroideries with friends on social networks. Save them in the gallery of your phone, so you won't lose them.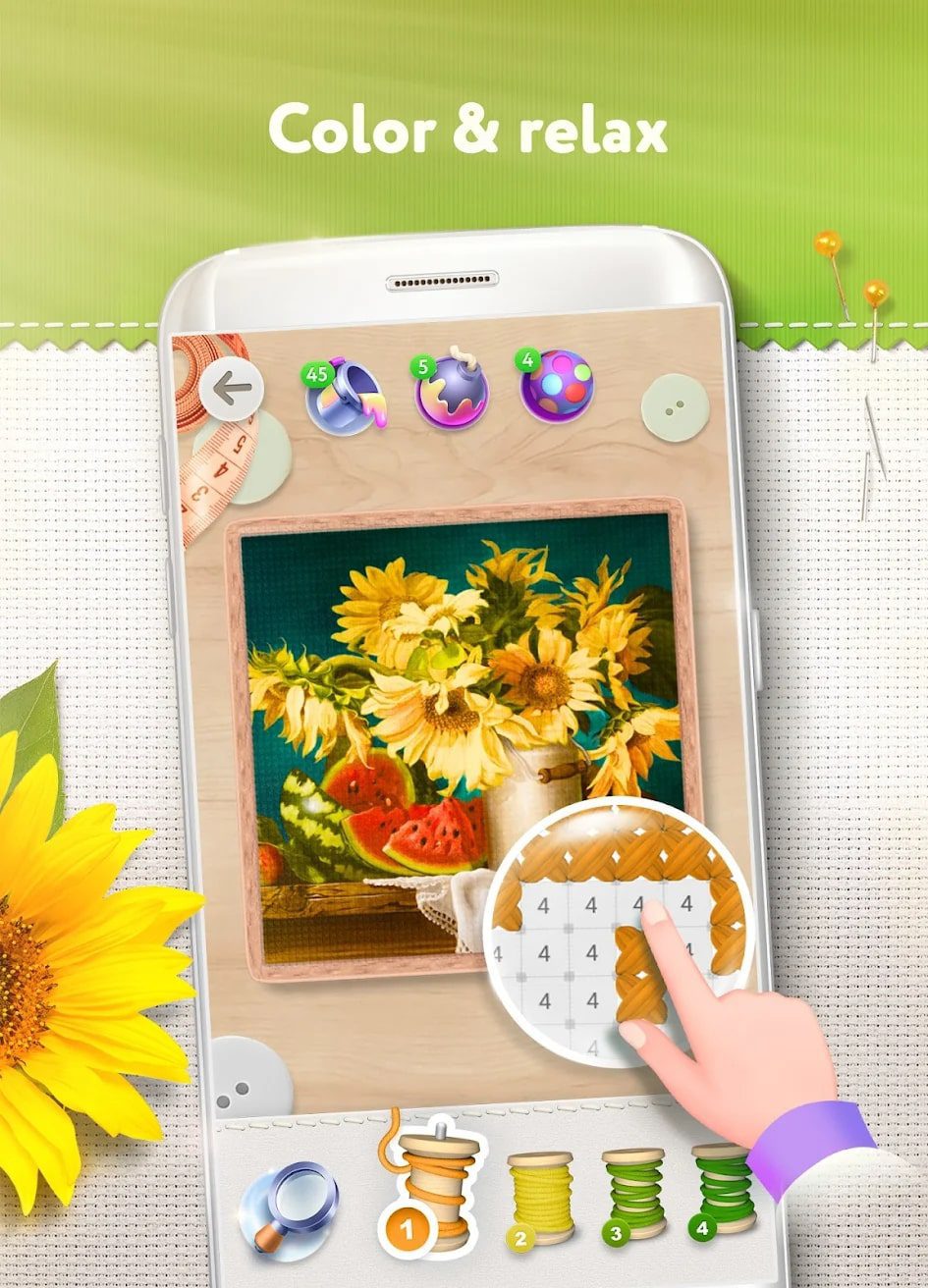 Every day you will receive gifts and bonuses that make the process more interesting. Periodically, the app is updated. So, you will always have free access to new pictures.


You may also like: 11 Best PDF Editor Apps for Android & iOS
Cross Stitch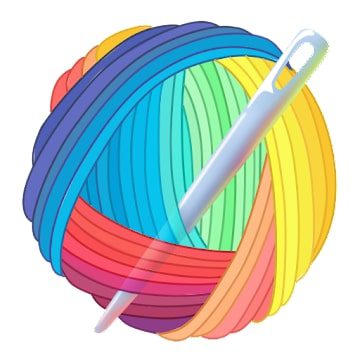 Cross Stitch is a puzzle game with an entertaining message. The user needs to embroider a beautiful, brightly colored cross-stitch design.
The difficulty lies in the variety of shapes and multiplication of colors on each of the embroidered designs. The game will appeal not only to needlewomen but also to fans of colorful arcade games.
This virtual embroidery cross will be a relaxing game for children and adults.
You will find many beautiful and colorful pictures for embroidery. Choose the right color and select which square to fill in. Digital cross-stitch will help build your concentration on one subject.
With this game, you are sure to get aesthetic pleasure. All you need is attention and assiduity. This will help you bring a dull picture to life and make it bright.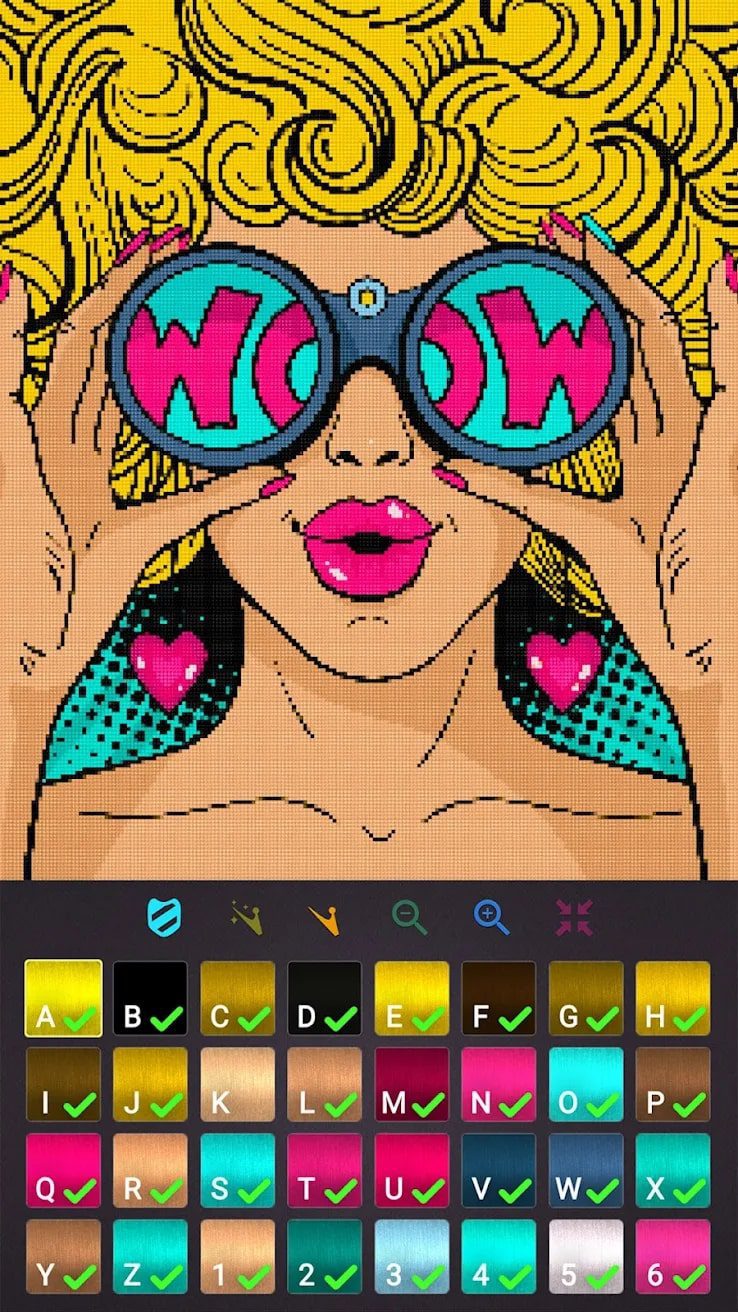 Each picture consists of a large number of cells, which are waiting to be "embroidered" with a cross. If you make a mistake, a notification will pop up in the upper left corner.