If you are interested in survival games, then you will appreciate Survival RPG 3. This version of the game is drawn in a retro style. You will be pleased that you can play it for free. You do not need to register. After you open the app, you will see two buttons "Settings" and "New Game".
More games in retro style can be found in this article.
If you click on "New Game", then you need to create a character and visually design it. In "Settings" you can adjust the sounds and music. When you start the game, there will be a menu on top, where you can find: inventory, food, tools, and so on.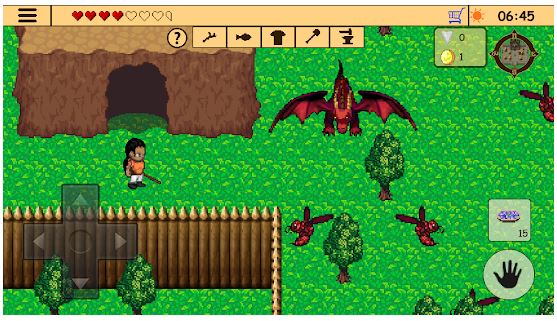 Also displayed on top is the standard of living and time. In the corner on the left is the move cursor. The graphics are very interesting and attract attention.
The technical support of the application is excellent and many users note that they have almost no questions and technical problems. If you have previously played games of this genre, then you will quickly be able to understand the interface and the game will drag you for many hours.
Here you can fight with dragons and various creatures. You will definitely enjoy the function of teleporting to other eras. Another plus is that you do not need to have constant Internet access and you can play offline.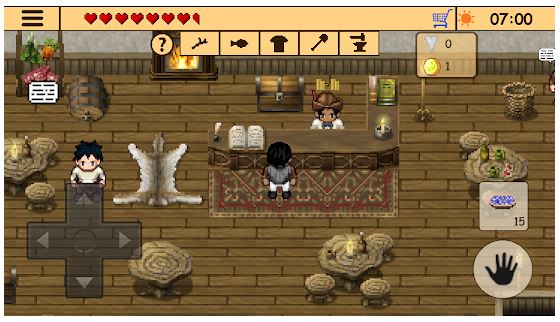 Distinctive features:
You will be able to complete seven chapters.
In addition to the main plot, you will be able to complete role-playing quests as the game progresses.
You will be in the role of a seeker who went for the treasure using your map.
You will be able to fight with forty monsters and defeat them.
If you like the RPG genre and old-school style, then this is the best option for you. It's time to download Survival RPG 3 and plunge into the world of adventure!
More strategy games that work offline can be found in this article.