Are you looking for high-quality graphic editor software with design elements? If your answer is "yes", we have to provide you Images Generator. This too lisfull of various magnificent features, so let's have a look at it!
First of all, we have to mention that Images Generator offers an extended number of 2D graphic tools and more than 150 graphic filters. Images Generator works as a straightforward web-graphic software. So, you can easily create various frameworks, banners, buttons, and other interesting animations in a few seconds.
By the way, if you want to find cool wallpapers for your PC, we also recommend checking this article.
The next option that many users will find very useful – it allows you to remove all imperfections on the pictures. So, you can quickly get rid of undesired spots, scratches, or even pimples. By the way, you can change an image's size or apply various special effects to your pictures.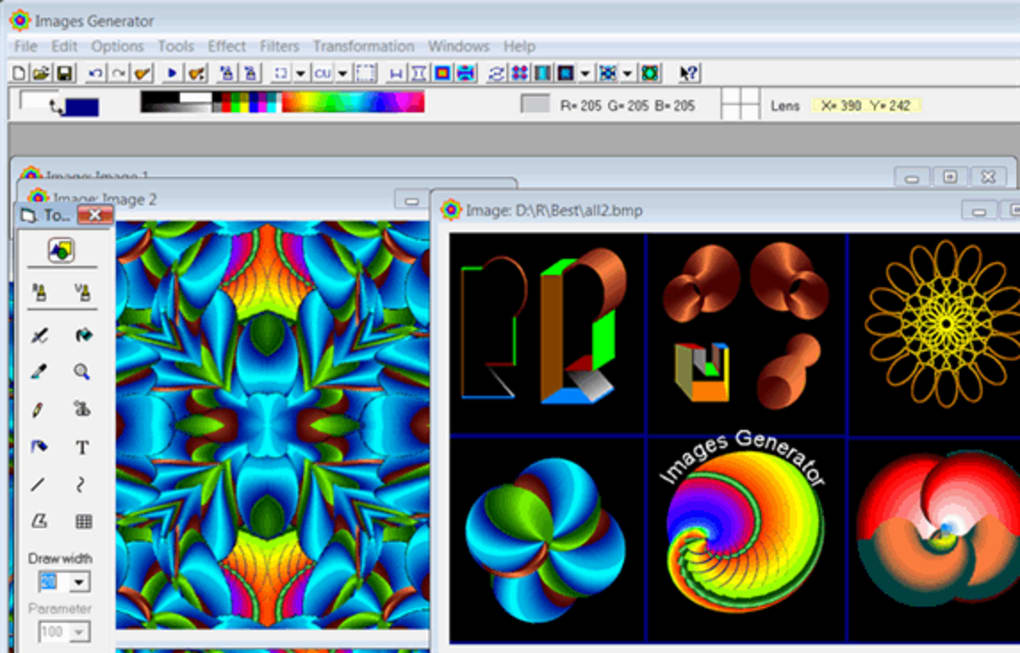 Images Generator allows you to add such elements as electrical symbols, hieroglyphs, animals, clothes, and accessories to your pictures. Thus, you can generate various schemes, greeting cards, identikits, ads, and so much more!
Moving on, this program can be used in schematic drawing, cutting, sewing, rendering 3D models. Plus, you can even use it to see the way the clothes fit on you. As for the program's interface, we have to admit that it is very convenient. We can surely say that there is no need to be very tech-savvy to find out how to use it.
In case you have faced any difficulties while using it, you can check the video tutorials on the official website. Or, you can contact responsive-customer support – they will tackle all your problems!
Moreover, for those who want to find or create nice images for their Android devices as well as to set them as wallpapers, we recommend checking these apps.
All in all, we have not found any significant flaws in this tool. Plus, the majority of users truly like it. So, ImagesGeneratoris a reliable program that will be suitable for all designers, developers, and engineers.