DejaOffice CRM is a multifunctional tool that enables you to manage all your contacts, calendar, tasks, and notes in one application. The app is available for both PC and mobile phones.
DejaOffice CRM supports Outlook, Act!, GoldMine, Franklin, and Palm Desktop CRM styles.
And if you want to print your PDF files from Safari, rather than the office, you should check out this article.
When you first open the app, you will get to the menu page that contains the following sections: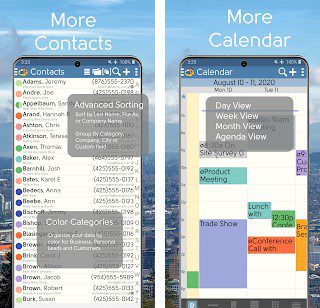 Contacts
Calendar
Tasks
Memos
Today
Alarms
Expense
History
Sync
Settings
Categories
Templates
Read Android Data
Shortcuts
Setup Wizard
Release Notes
Exit
There is nothing difficult in this app, as it comes with a very clear and convenient interface. Thus, we can surely say that this tool will be suitable for all the users!
The next feature that the majority of users will certainly like – it does not require a constant internet connection. So, you can use this app anywhere you want.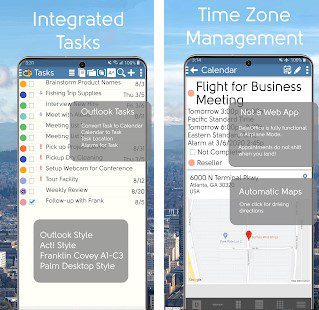 Moving on, DejaOffice CRM offers a wide range of contact management functions. For instance, you can add various categories and notes.
When you open the calendar section, you can also add events and tasks. Moreover, the app allows you to choose a preferred category and emoji.
In DejaOffice CRM, you can easily sync your PC by using USB, Wi-fi, Bluetooth, and DejaCloud. Additionally, you can sync to Contacts, Calendar, Maps, and SMS.
Another useful feature – the app allows you to set privacy and encryption settings.
As for the additional options of this app, we have to mention a built-in category manager, advanced contact sorting, calendar views, global search, and so many other interesting things!
All the users have positive impressions of this app, as we have not noticed any negative comments. Plus, the developer constantly updates the app's version.
In case of any misunderstandings, you can contact responsive technical support. They will help you to tackle all your problems!
In order to convert some JPG files into PDF, you can always use special converting apps.
All in all, DejaOffice CRM is truly worth downloading. This is a must-have tool for all types of users – from students up to businessmen. Highly recommended!