If you have dreams of becoming a superstar musician but lack the actual musical talent to make it happen, we've for something for you!
We've rounded up the best music career simulation game for Android, iOS, and Windows to fulfill your fantasies. These games let you write music and put it out there for the world to appreciate.
With these, you can live out your wildest rockstar dreams by managing your own virtual band, booking gigs, and even recording albums. These are simple and engaging, and let you live out your wildest music career dreams, with no talent necessary. Let's dive in!
Music Inc
Get ready to live out your wildest dreams of being a music producer and label owner. This is not your average run-of-the-mill game, it's a refreshing take on music mogul aspirations.
First things first: the UI is so sleek, you'll be rocking and rolling in no time. Start off as a small label owner and hustle your way to the top of the charts. Sign up incredible artists – we've got pop stars, indie legends, and everything in between.
Managing your artists won't be a piece of cake, but hey, that's what keeps it interesting! Increase their fans, charisma, and motivation to unlock their full potential. And don't forget the highlight of the game aka taking your artists on tour! They'll earn extra cash and level up their skills, giving your gameplay some serious depth.
Your ultimate goal? Conquer the charts! Release tracks on virtual charts and watch your fame soar. Just watch out for pesky pirates trying to thwart your sales (yep, there's everything to make it as realistic as possible around here).
As you make your way to music mogul status, upgrade your studios and unlock more tools. Need some extra cash to finance your grand ambitions? You can always borrow from the bank, just don't let it spiral out of control.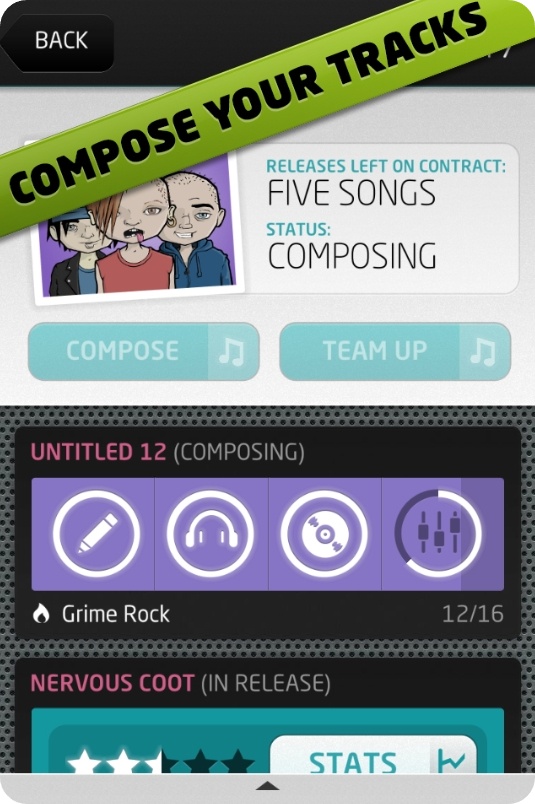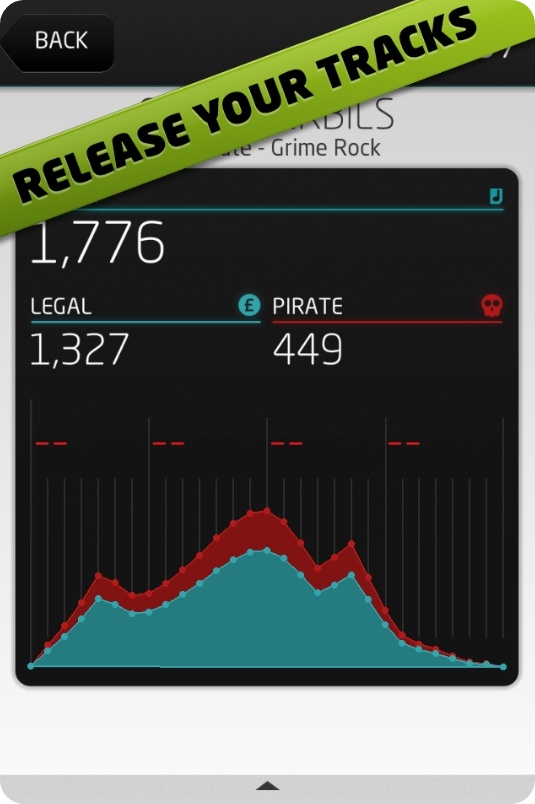 You may also like: 21 Best Family Simulator Games
Music Wars
This game lets you leave a mark in the virtual music industry. This game lets you create your own artist character and live out your dreams of being a big-shot musician.
With over 30 genres to pick from and various levels of starting points, you'll be able to craft a hero with a unique background story and musical style. You also get to navigate the industry and make strategic decisions on whether to partner with a label or go independent.
The game even lets you build a social network of other artists and engage in friendly collaborations or start some good old-fashioned beef. But let's talk about the visuals – the 3D character builder is expansive, and the graphics are top-notch. And with over 30 genres to try, you're sure to find one that speaks to your musical tastes.
But the real cherry on top? You'll get to dominate the charts and rise to fame with your very own original songs. You'll even get nominated for prestigious awards and get the chance to win (but it fully depends on you).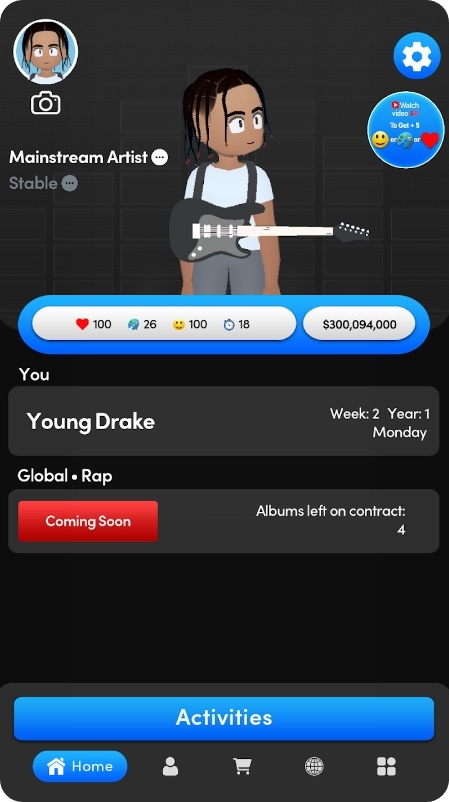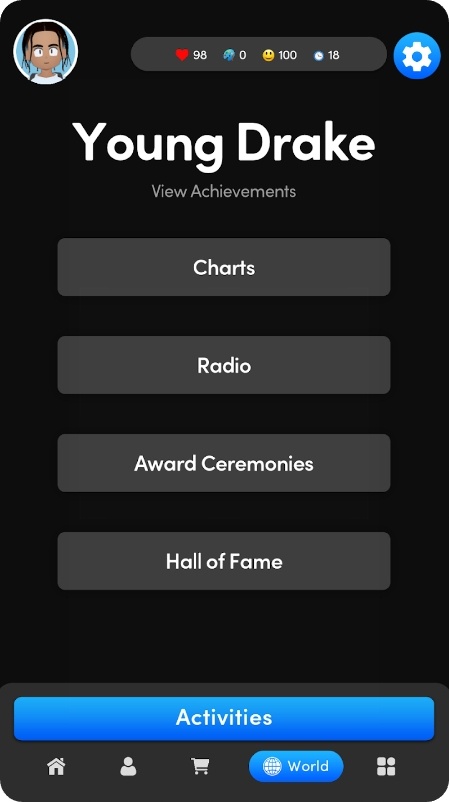 Musician Tycoon
Tired of your mundane routine? Ready to rock and roll as a musician? Cause that's exactly what this game is all about! It's a sim game that is a one-way ticket to living out your wildest musical dreams. That's the ultimate way to experience the wild world of the music industry.
Once you open the app, prepare to dive into a world of opportunity. The UI is so simple, it's like music for your brain. Pick your theme, compose killer tunes, and earn virtual cash along the way.
What sets this one apart? It's all about strategy and resource management, baby! No overnight success here – you gotta hustle, save, and hone your skills to reach music royalty status. And hey, don't let the challenge scare you away. It knows how to keep you hooked! Unlock new instruments, upgrade your crib, attend dope concerts, and network with fellow musicians to expand your empire.
Here, you're not just playing music – you're living it. Switch your avatar, make waves in the virtual world, and let your superstar spirit soar! It's a jam-packed adventure that will keep your inner rock star entertained.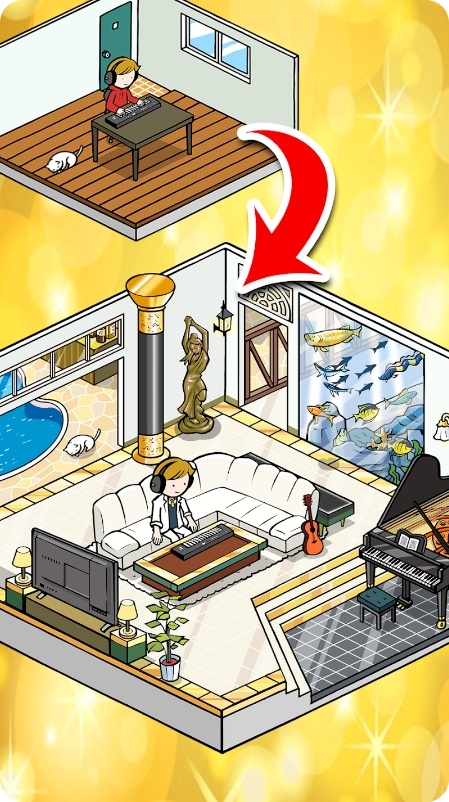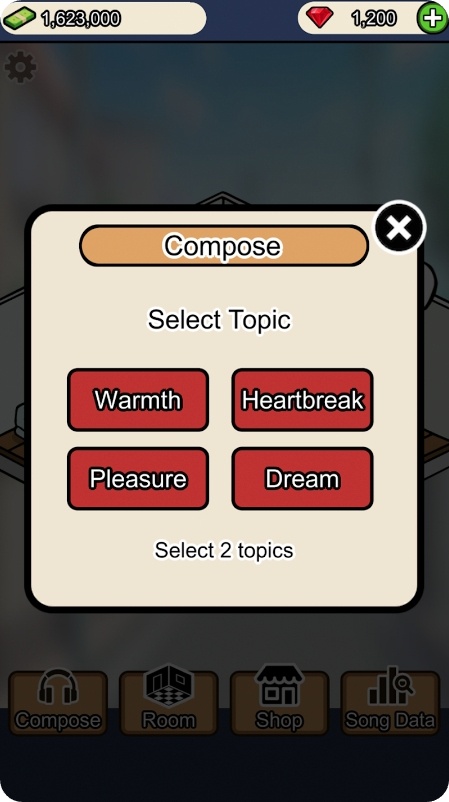 RAPSTAR
It's the ultimate life sim for aspiring hip-hop artists (and anyone else looking to make it big in music). With this one, you can truly live the life of a rap star.
Make your own songs and clips, collaborate with other artists, and dominate the charts with your killer tracks. And it's not just about rap – you can be a pop, rock, R&B, or even K-pop artist. Whatever makes your eyes glow, really. But it isn't just about making music. You'll also need to navigate the ups and downs of fame, making friends (and enemies) along the way.
And don't forget about touring, concerts, and other shows – you'll need to bring your A-game to every performance. Plus, you have the option to sign with a label or be independent, allowing you to make your own decisions about your career path.
And with the ability to build your own studio, grow your social media, and even get tattoos, it truly lets you live the life of a music icon. Let's not forget about the bling. Feel free to buy clothes, cars, and even real estate as you become more and more successful. And if your songs and albums sell well enough, you could even earn gold, platinum, or diamond status.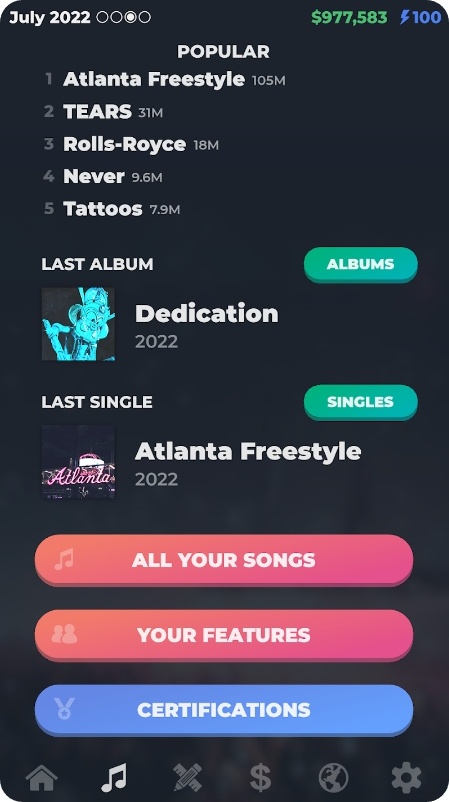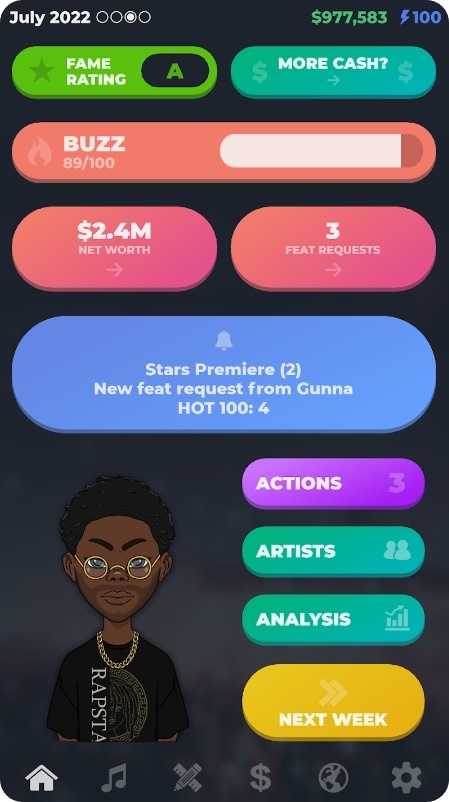 Superstar Band Manager
If you've ever dreamt of managing your own superstar band and watching them conquer the world, then this game is exactly what you've been waiting for.
From a group of enthusiastic teenagers, you'll build and manage an epic band that will write, gig, and record their way to the top of the charts. With each release, you'll watch as your band's popularity soars, filling stadiums and selling out shows.
But it's not all about the fame and glory, as the app reminds us. The music industry is ever-changing and unpredictable, with trends waxing and waning faster than you can hit "Play" on your fave playlist. The app keeps you on your toes, ensuring your band stays ahead of the game while keeping the band members happy and motivated.
The UI may not be the flashiest, but it gets the job done. The app is packed with tools, including the ability to write and release singles and albums, tour the UK, Europe, and beyond, and a whole host of other management tasks. It's a comprehensive game that packs a tremendous punch for band management.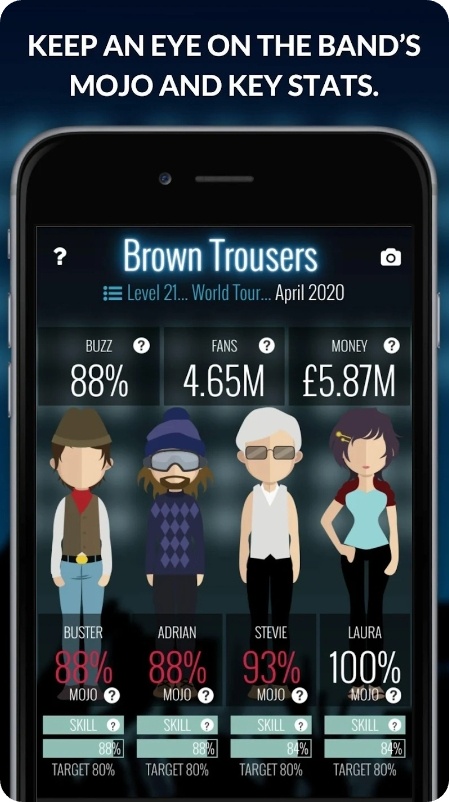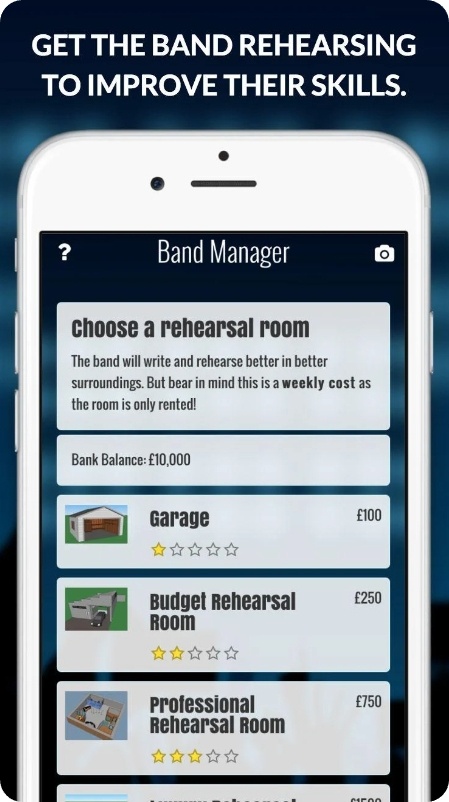 Singers Singing
As you may guess by the name, this app lets you live out your fantasy of being a famous singer. It puts you in the shoes of the best singer in the world, letting you record your own music album in a professional studio.
And once you're done with your masterpiece, you can upload and promote it on the internet to attract more fans and subs. Is it the most realistic game out there? No, but it's alright if you need to kill some time.
Plus, it's not all work and no play in this virtual world. After a long day in the studio, head out to the club to dance with a friend and relax your mind. And while you're there, why not sing a song and increase your fan following even more?
The good thing about this one is that it covers tons of lvls, so it will take a while for you to get through the whole story. Get ready to unleash your inner diva and live out your dreams of being a famous singer. The ads here might be annoying, but you get used to it rather quickly.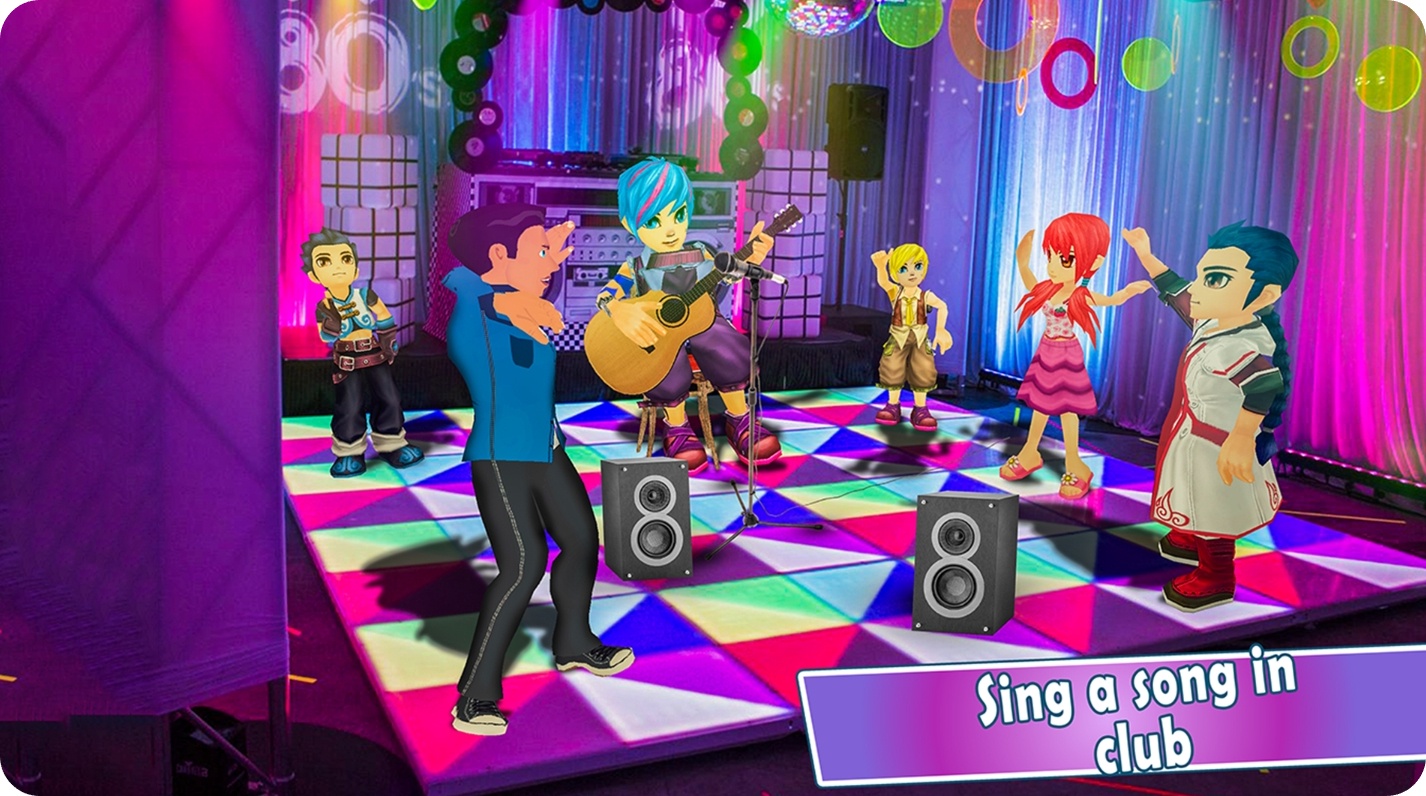 Check also: 9 Best Apps Like Acapella (PicPlayPost)
Music Star – Life Simulator
This nifty game is the ultimate journey into stardom. It lets you live the life of a music star, from the bottom all the way to the top.
You start off by writing songs in over 50 genres, developing your talent, and releasing albums that go viral. You can also collab with others and try to make it to the top of the Billboard charts. As you gain more subs and listeners, you can see your popularity soar and earn royalties on streams and music video views.
You can win prestigious awards for your music, launch your own record label, sign new talents, and even manage your own merchandise. The game is all about making choices and building a musical legacy that will last for a long time.
But, that's not all. There's even a Venture Capital model for those who aspire to be investors. This game is truly an all-in-one package for anyone who loves music. The gameplay is engaging, and the graphics are eye-catching. It is the ideal way to pass the time on your commute or while lounging at home.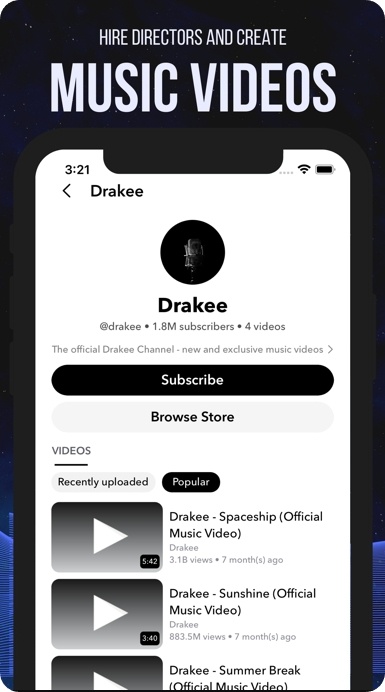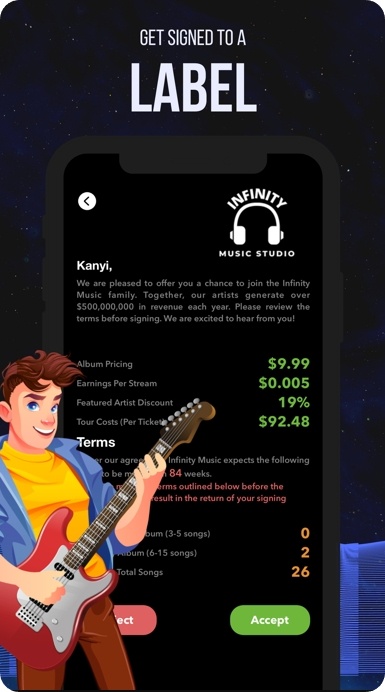 Idle Music Band
This game is a gem for music buffs wanting to channel their inner band manager. It's a mix of strategy and music, and it lets you build your very own band from scratch.
One of the key highlights of this one is the ability to handpick and invite new musicians to join your band. And you don't just get to choose who to invite, you can also dress them up in the latest fashion and equip them with top-of-the-line instruments to help them produce better music.
But it's not just about the visual appeal, you're also in charge of deciding what kind of music your band produces. Will it be pop, rock, or perhaps smth more experimental? The choice is yours, and it's exciting to see how your fan base responds to your style.
Speaking of a fan base, that's another important aspect of this one. You'll need to make sure your band is performing well enough to attract new fans, increase your popularity, and ultimately earn big bucks. With each successful gig, you'll rake in cash which can be used to further enhance your band members' talents.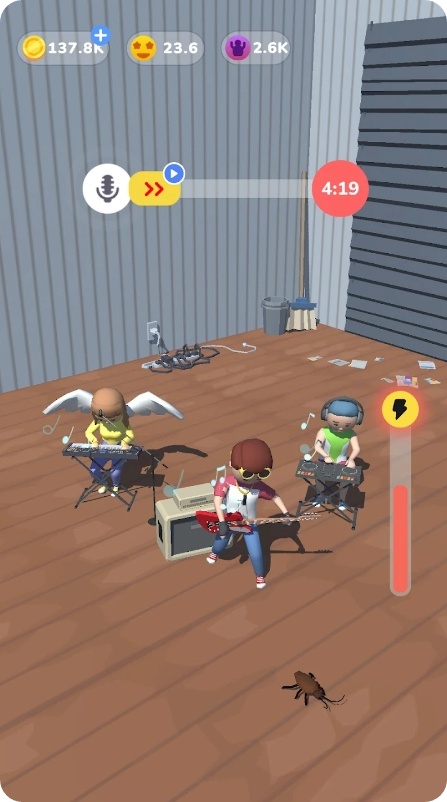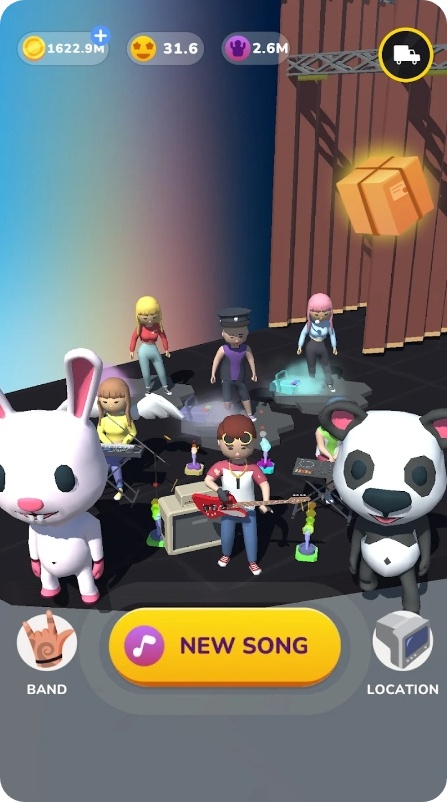 Rising Star 2
Here's a game for all the folks dreaming of becoming a rockstar and living the classic rock-and-roll life. It lets you embark on a virtual journey to stardom while staying rather realistic (which is rare when it comes to this genre).
It covers an open-world environment that lets you explore countless musical opportunities. You can recruit compatible musicians, fire those who no longer fit the vibe, and work with managers to book gigs or tours. You can even adjust everything – your band's appearance, van, and much more.
With an arsenal of over 600 real types of equipment, you'll have all you need to put on the perfect show – be it in a small club or a massive stadium. And the best part is, you can book shows in over 130 cities across the US, building your reputation as you go.
But it isn't all just about the music. You can also purchase apartments and homes to call your own, each with a wealth of customization options. And if you feel like being a wild child, you can always channel your inner Keith Moon and trash a hotel or motel for inspiration and fun. You'll even need to take some side jobs to feed you until you become successful.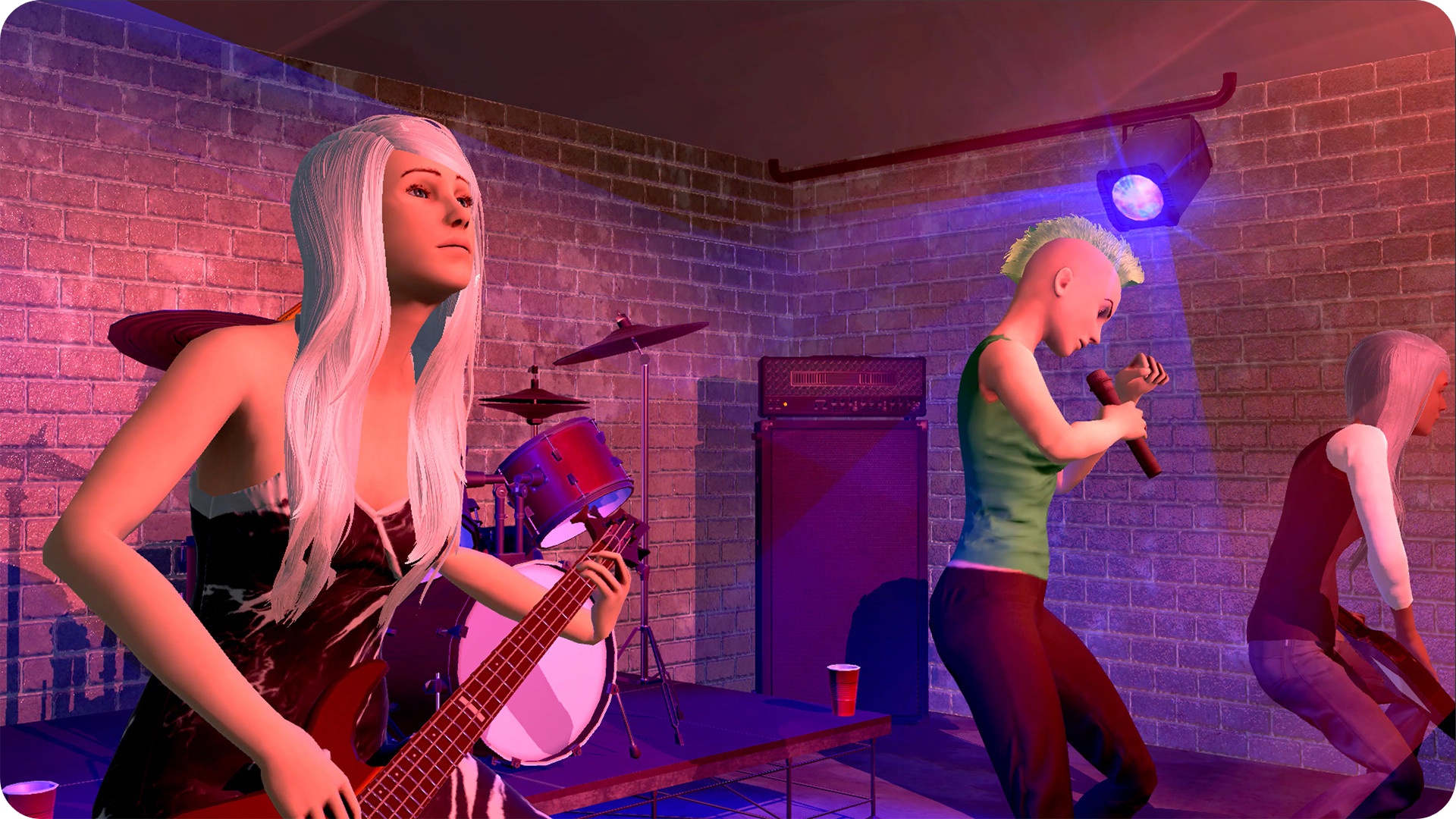 Rock Star Life Simulator
It's a prologue version of a rather well-known rockstar sim. The experience you get here is slightly more limited, but it's free, so nothing to complain about. Here, you play as a young guitarist trying to make it on the streets. Your decisions will determine whether you reach the pinnacle of rock stardom or end up busking for pennies.
The graphics and sound effects of this app are nice enough. The guitar-playing animation is so realistic that you'd think you're really strumming the strings. The sound quality is also top-notch, making the whole experience immersive and enjoyable.
But what really sets it apart is its interactive gameplay. You have total control over your character's fate. Plus, you can practice your guitar playing or hit the streets to busk for money. You can also meet new people at the bar, learn new hobbies, and even try your luck at the casino.
Of course, the road to fame and fortune is not without its challenges. All of these options affect your character's stats, skill level, and ultimately, your chance of success. Speaking of success, the game's love life component is a great addition. You get to meet new people and impress them with your guitar skills and charm. Who knows, you might even find your true rockstar love!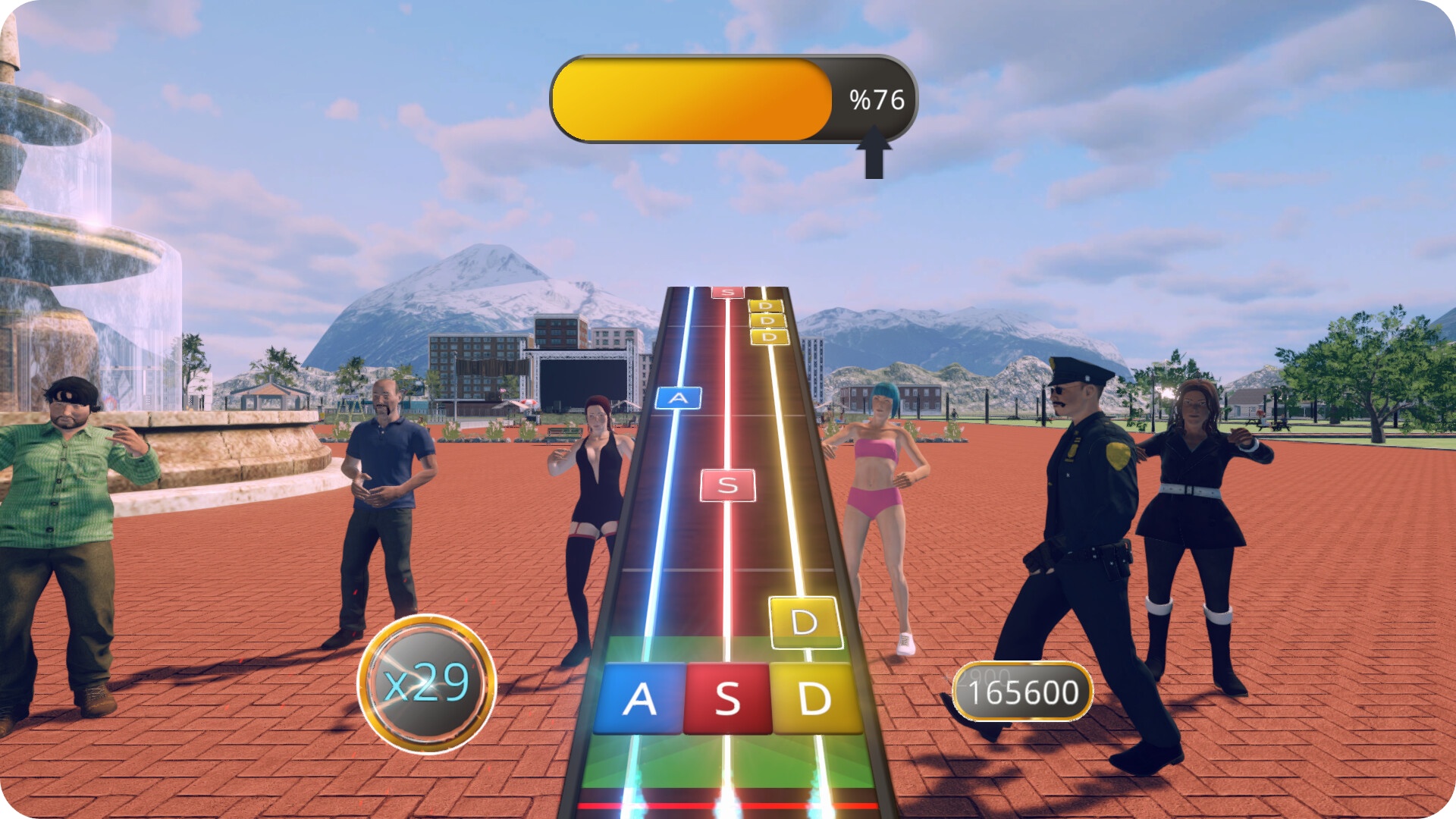 You may also check: 9 Best Gym Simulator Games
March to a Million
Lastly, we have a game that lets you become the boss of your own talent agency. The graphics here might not be for everyone, but if you don't mind the overall retro vibe, there's a lot to enjoy here.
It lets you scout and hire the most unique up-and-coming talent, train them to become singers, and launch their careers to superstar status. The game's flow is simple – start by recruiting an artist, and train them to perfection.
With enough effort and determination, they can audition to debut as a pro. Then, the real fun begins! Plan events and jobs around the country, produce albums and interact with fans to raise their popularity.
As they become more famous, you'll gain access to more jobs and sell more albums and merchandise, building a wide fan base and aiming for prestigious music prizes from each record company. You can even compete in award shows and win the greatest prize by successfully managing your talent and building an empire in the cutthroat world of music production.
Along the way, you'll encounter special offers and requests, and meet a colorful cast of characters that will keep you engaged and entertained.