Raise your hand if you've ever been on a date with someone who just couldn't handle their liquor. Now raise your hand if you've ever gone on a date where you were the only sober one in the room. Dating can be tough enough without having to deal with someone who is under the influence.
That's where sober dating apps come in, and we've picked up the best of those. These apps are gems for those who have alcohol problems or those on their sobriety journey.
Not only are they a great way to connect with like-minders, but they also offer a unique experience that provides a sober connection without the pressure of alcohol. Whether you're searching for a kindred spirit who has conquered the same struggles or just want to have a booze-free blast, these apps have got your back. Let's dive in!
Clean And Sober Love
Tired of users whose profiles scream "Let's grab a drink"? Well, this app is here to rescue you from the need to go on dates with "normies" who don't understand your sober lifestyle.
With this app, the process of dating in sobriety is made easier and safer. No longer do you have to worry about conflicting principles or getting triggered by a date's alcohol or drug use. You can rest assured knowing that the person on the other end is sober and gets the importance of recovery.
But what sets this app apart is the emphasis on shared backgrounds. Being in healing is not only a commonality but also a foundation for a strong and healthy relationship. Remember how frustrating it was to explain why you can't go to a bar on a first date? Well, with this one, that's no longer an issue.
The app is user-friendly and intuitive, with tools such as live chat and the ability to share your sobriety date. Plus, the verification process ensures that everyone on the app is truly clean and sober. The community aspect is also impressive, with the ability to join in on virtual meetings and connect with other sober individuals outside of just dating.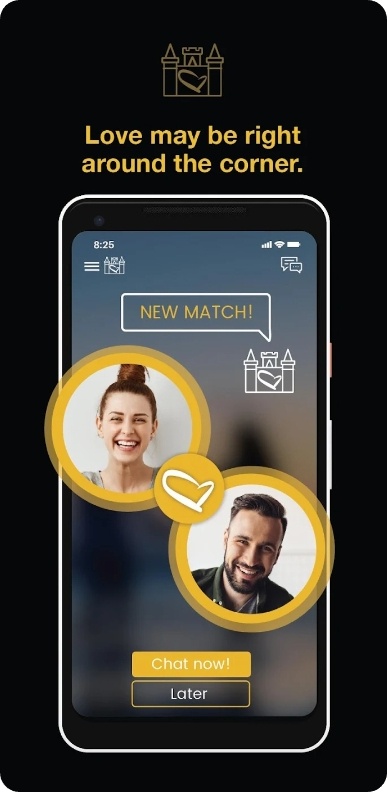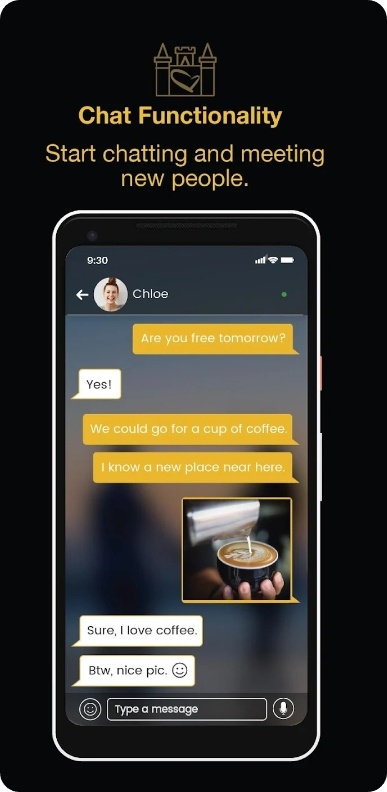 You may also like: 11 Best Dating Apps for Military USA
Loosid
If you're someone who's been through the process of getting sober, you know how daunting it can be. It's hard to face the world without the crutch of alcohol, and even harder when you're doing it alone. That's where this app comes in, and let me tell you, this app is an absolute game-changer.
Firstly, it is more than just a dating app. It's a community for people who are seeking a sense of belonging in their sober journey. From tips on sobriety to chat groups where you can connect with others who are going through the same thing, it is a one-stop-shop for all things sobriety.
But let's talk about the dating portion. The app lets you connect with people from the community, those who understand the sober way of life is essential. You're linking with people who get it, who know the struggle, and who are in search of something real.
You can choose to share your reason for being sober, whether it is because you're healing or because you want to be healthy, and that's such a nice touch. It shows that this app is there for everyone, no matter where they're at in their journey.
The directions for rehab and mentorships are also a huge help. Having access to reliable info and a support system can make all the difference.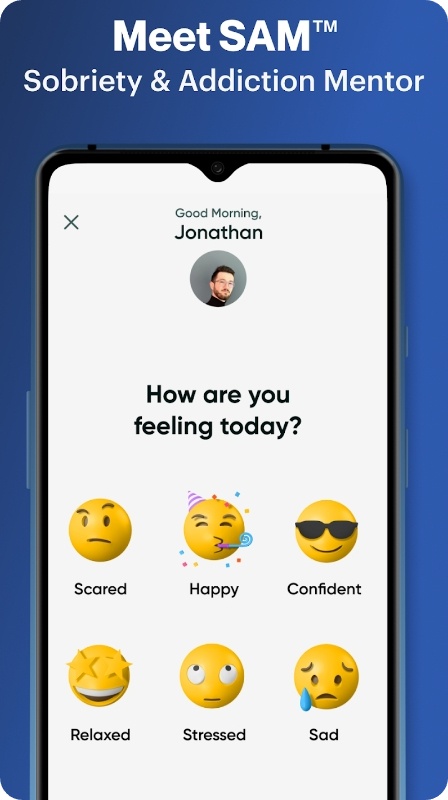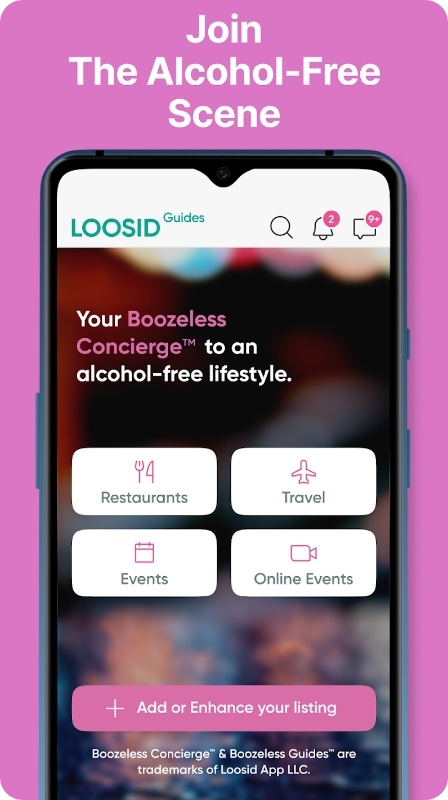 Sober Grid
Here's an app that helps you find a person who will make you feel like you're not alone on your journey to sobriety. It's not solely for dating, you can use it to seek friendships and mentorship, it's your go-to source for sober support.
Not only can you connect with sober like-minders near you, but you can also join a global community that supports and uplifts each other. No more feeling isolated while trying to maintain your sobriety, this app will make it less lonely.
As for the functionality, the has everything you may need. From chatting with new friends to saving your favorite sober buddies, you'll never feel out of the loop again. Plus, the sobriety calculator monitors your progress and helps motivate you to keep going.
Feeling like you need an extra boost? There's a special button that will alert other members that you need someone to talk to ASAP. And if you're in need of a safe ride to a recovery meeting, the app has got you covered. And with the option to remain anonymous or personalize your acc with pics and interests, you can decide just how much you want to share. The power is in your hands.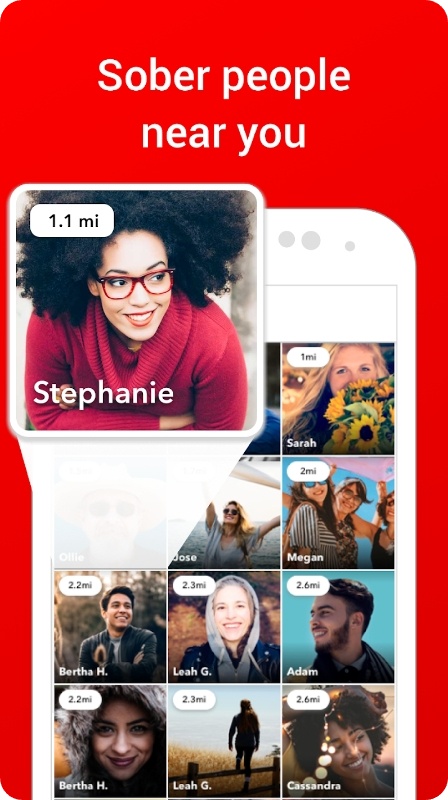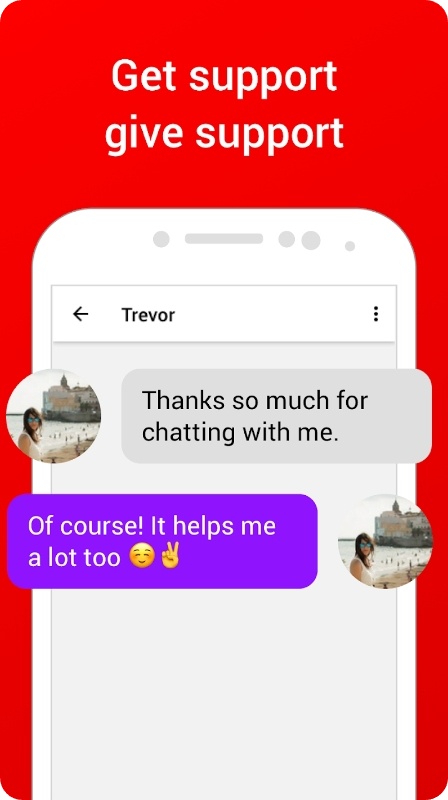 Reccomended for you: 11 Best Dating Apps for Single Parents
I Am Sober
That's an app that's not just a digital counter for your sobriety, but a community that supports you in your journey.
This little gem is for those who are all relentlessly pursuing sobriety, one day at a time. It also covers motivational tools that can help you stay on track, including inspirational messages, the ability to reach out to others for advice, and even a tool that calculates how much money you're saving by not drinking.
One of the coolest aspects of this one is the ability to track your habits and analyze triggers that may have made your day more difficult. By being aware of these patterns, you can make daily challenges and build new habits that will aid in your recovery.
Want to share your journey with others? The app lets you journal your recovery progress and flaunt it to the world like a boss. For those who prefer a more private approach, you can also make a group and monitor your sobriety with anon meetings. Sure, this app isn't your typical dating one, but it's the perfect way to mingle with like-minded folks in the sober community.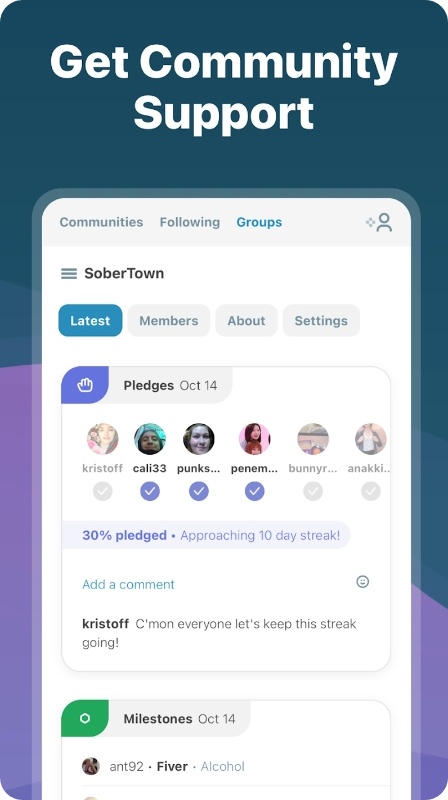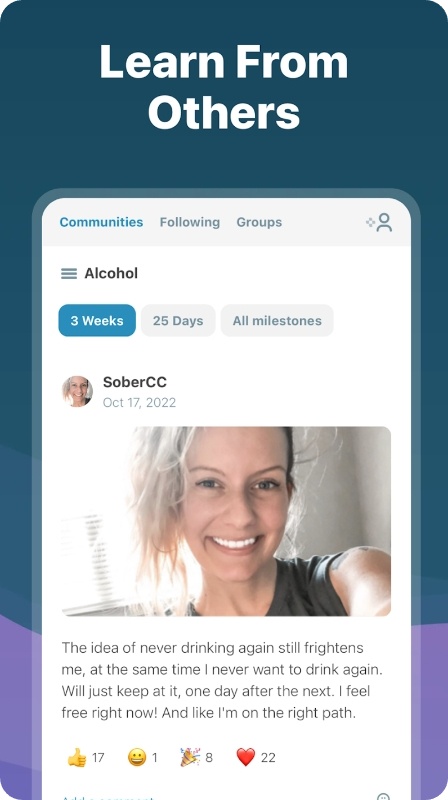 Check also: 11 Best Group Messaging Apps
MeetMindful
This app is a gem for those who have quit drinking and want to find a partner that caters to a new healthy lifestyle. It's for those who prioritize wellness, mindfulness, and high vibes.
One of the best things about this one is that it's not solely focused on sobriety. While it's great for sober folks looking for a partner who shares their lifestyle, it's also ideal for anyone who values wellness and healthy living. You can adjust your acc to include your favorite activities, dietary prefs, and other lifestyle choices.
Thus, you have a better chance of finding someone who aligns with your values, whatever they may be. Of course, this level of customization comes at a cost, and it is one of the pricier dating apps out there. But if you're serious about finding someone who shares your values, it could be worth the investment.
Plus, the app covers a 1free trial, so you can decide if it's worth the cost before you commit. The app offers guided meditations, mind-body practices, and other resources to help you stay centered and focused. Whether you're dealing with stress or anxiety, or just need a little help staying present, it has you covered.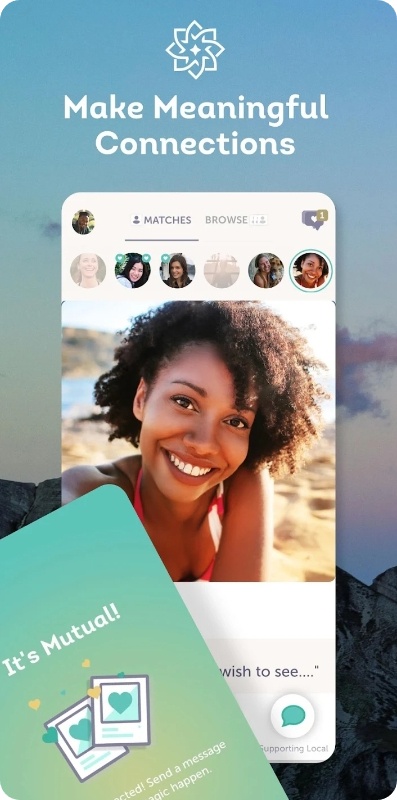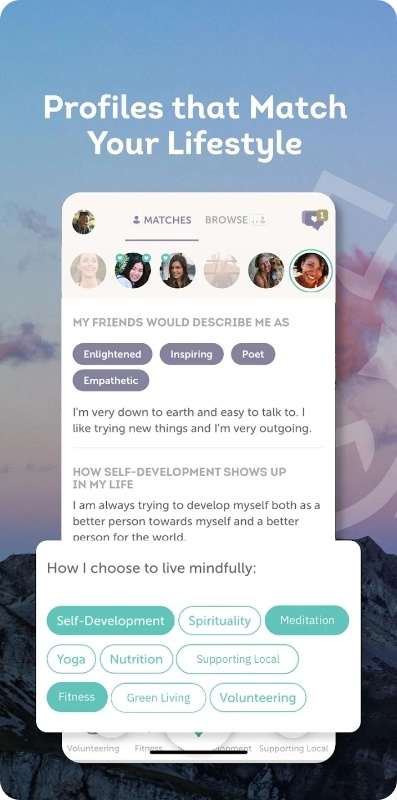 Hinge Dating
It's an app that's both popular and can cater to your prefs for sobriety. One of the unique aspects of this one is its ability to let you be upfront about your stance on substances. Whether it's alcohol, drugs, cigarettes, or marijuana, you can choose the frequency and extent to which you are comfortable with it.
That means no more awkward conversations down the line about how you don't want to drink on dates or that you prefer not to be around people who smoke. This app lets you put it all out there from the get-go.
It also lets you see other people's accs and how they feel about substances before you make a decision to like or pass on them. This gives you the power to filter through matches in a more meaningful way so that you can find someone who shares your beliefs when it comes to sobriety.
Of course, as with any dating app, there's always the option to purchase a subscription that unlocks additional tools. But for the most part, it is a user-friendly and free app that can help you find those who is not only compatible with your sober lifestyle but can also engage in deeper conversations about it.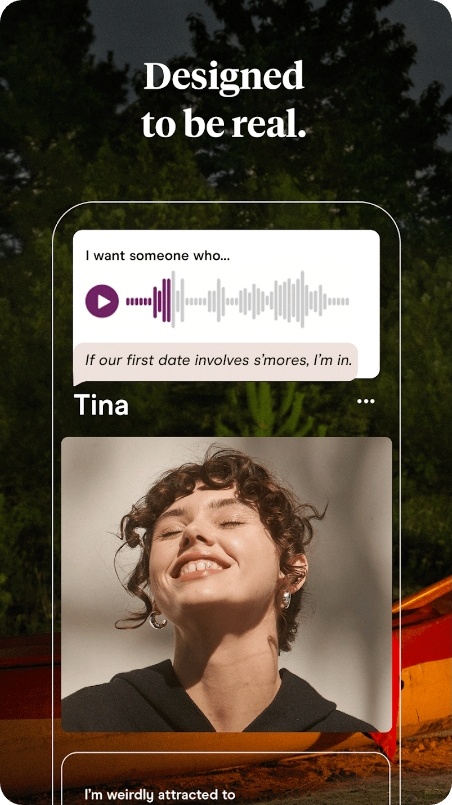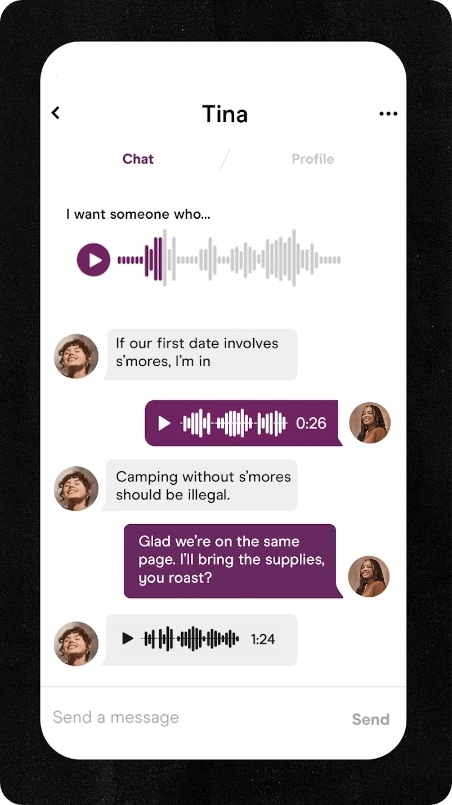 Take a look at: 6 Best Dating Apps for Cops
Match
Although this app does not cater to sober people specifically, you can easily make it work to find someone who is not interested in drinking. In fact, you can find people who don't smoke or use any other substances at all.
Unlike other sober-specific apps that have a limited pool of active users, this one offers a vast scope of potential partners in your area. And let's face it, just because you're both sober doesn't guarantee a spark. So why limit yourself to niche apps when you can cast a wider net, right?
But it isn't just for romantic relationships. If you want to make new friends who share similar life experiences or to casually date as you continue on your sober journey, it has got you covered.
And for those nervous about having the drinking conversation, the app lets you have that discussion online before meeting in person. You can go through all the important topics within a built-in chat to ensure it is worth arranging a date at all. Plus, you can easily indicate your sobriety on your profile to attract like-minders.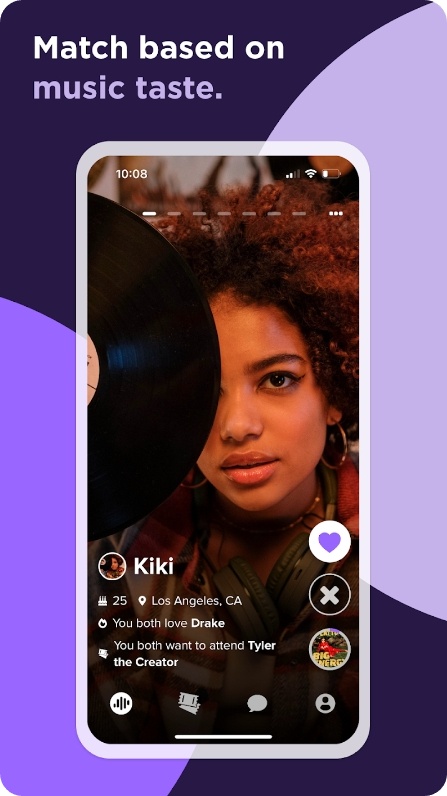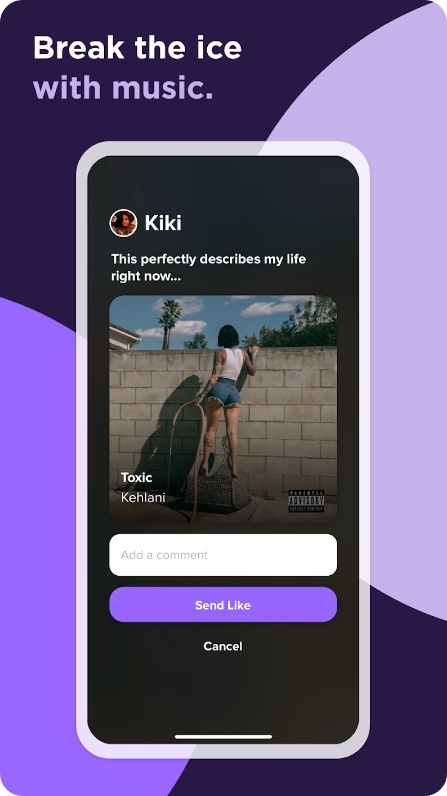 You may also check: 9 Best Dating Apps for Doctors
Seeking
Lastly, we have an app that can help you find a sober partner for life. Yeah, it might be unexpected to see it here but don't let the name fool you. It isn't just about sugar babies and daddies. In fact, they have a thriving squad of sober singles.
And let us tell you, this community is diverse! You'll find those from all walks of life who share your background and values. But it isn't just a place to meet people. It's a safe haven where you can truly be yourself without any judgment. No need to worry about explaining why you don't drink or feeling pressure to conform to typical dating norms.
The app understands that being sober is a lifestyle choice, not a hindrance to finding love. And the signup process? It's a breeze! In just five minutes, you can make an acc that accurately reflects who you are and what you're looking for in a partner.
You can also set up your prefs to quickly find someone you might actually like. No more settling for someone who doesn't share your vision for the future.