If you are looking for a top-quality tool with a great variety of musical options, we have to bring your attention to s.mart Chords & Tabs & Lyrics app. The app works both in online and offline modes. The installation process is pretty simple. Plus, it does not require creating an account.
With a help of this tool, you can play any song and keep all the chords, lyrics, and tabs in one place. So, the app offers a multifunctional toolset for various musical instruments: guitar, banjo, bass, mandolin, etc.
Have you heard of an app called "GarageBand"? It is also a great tool for creating music. More apps to do it can be found here.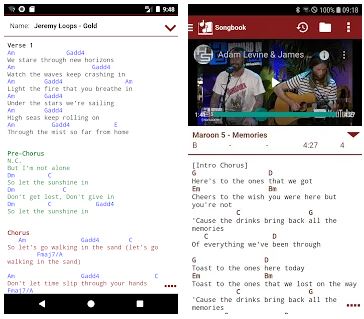 After opening the app, it will ask you to select a necessary musical instrument and your professional level. The menu page consists of various useful tools – for example, Tuner, Ear training, Tone generator, Metronome, and so many others.
By the way, we were impressed by an extended number of songs. So, you will certainly find your favorite one! Additionally, you can use setlists that allow you to organize all the songs the way you want. You can add them from the songbook or files on your device.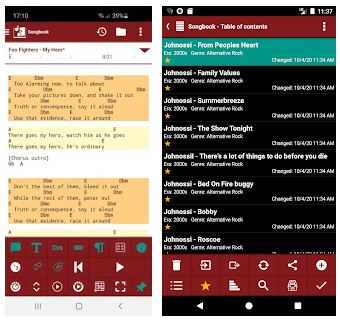 In case you have forgotten something, you can check the History section where you will find the latest songs. Besides, you can even create PDF files and print your songs. No doubt, this is a magnificent option!
We would like to mention other additional functions: online editor for songs, auto-scroll, integrated audio-player, zooming, multi-column layout. And the last thing that many users will find very useful – the app is suitable for left-handed people.
And in case you also want to experiment with your voice tone, you can check the best voice-changing apps.
As for the app's interface, it is very convenient to use. Moreover, there is simple navigation there. Thus, there is no need to be very tech-savvy to manage it. The majority of users truly like this app, as we have not noticed any negative comments. Highly recommended!