If you're a hiker on the hunt for a partner who shares your love for the great outdoors, you've come to the right place!
We've rounded up the best dating apps for hikers you could try. These apps are must-haves for hikers who want to find a partner to conquer the trails with.
Gone are the days of endlessly scrolling through profiles of couch potatoes. Now you can easily find somebody who's ready to hit the trails with you. Whether you're seeking a quick trek or a multi-day backpacking adventure, these apps will link you with like-minded souls who want nothing more than to lace up their boots and escape into nature. Let's get into it!
Boulder
This app is a treat for those who are tired of potential dates and don't understand their love for hiking. Plus, it's the one and only app that is made specifically for hikers and climbers.
But this app isn't just for finding a date or a casual fling. It's all about finding that reliable and trustworthy partner, too. And let's be honest, finding a hiking buddy who you can trust with your life is no easy feat. Thankfully, this app makes it a snap to link with like-minders who have the same passion for adventure.
The app itself is user-friendly and aesthetically pleasing, with a sleek UI that makes it easy to navigate. Making an acc is a breeze, and you can showcase your skills, prefs, and the type of person you would like to date. Whether you're seeking a climbing companion or a love interest, this app has got you covered.
The real magic happens when you move to the swiping. See someone who catches your eye? Showcase your hobby, and if they feel the same – it's a match made in hikers' heaven! With a community of climbers at your fingertips, you can bond with like-minded adventurers and conquer the most challenging routes together.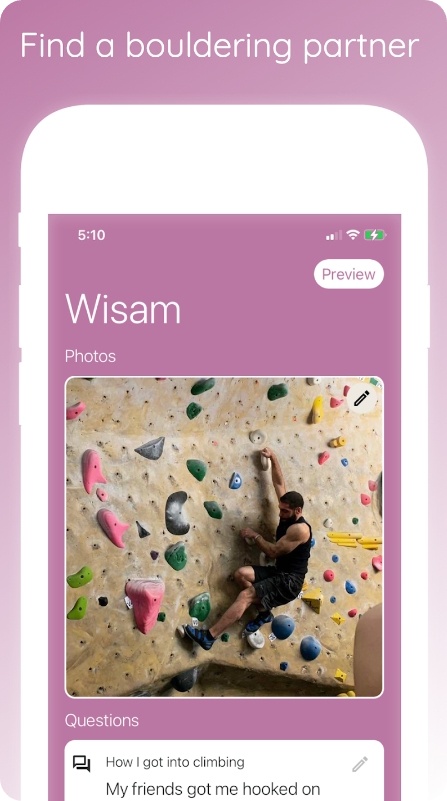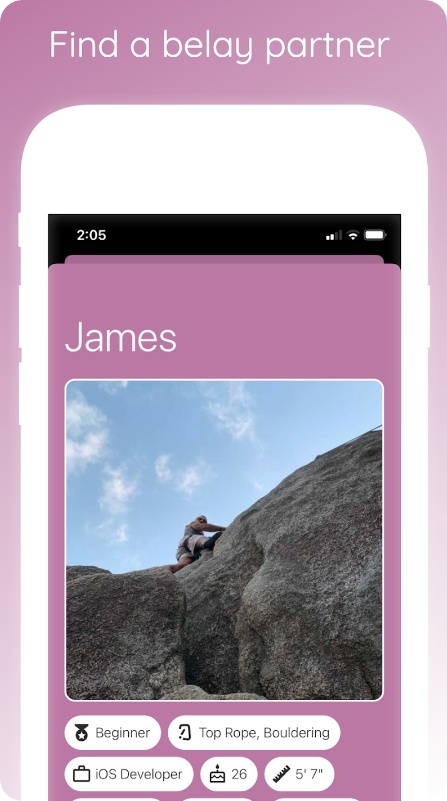 You may also like: 11 Best Dating Apps for Athletes and Gym Rats
UNBLND
This app is here to change social life with a unique approach to matches. It's not your average swipe-right thingie that focuses on the superficial aspects of a person. It's all about finding your tribe and making everlasting connections based on shared curiosities and hobbies.
This is the ideal platform for those tired of the dating drama and those who are seeking genuine friendships. Of course, friendship can always turn into something more intimate. The app's algorithm is on point and suggests groups that are tailor-made for you. All you have to do is mention something you love doing – hiking, reading, cooking – and voila! You'll be matched with like-minders who share the same passions as you.
The beauty of this app is that it's not just about swiping and matching with strangers. No, sir! You get to form your own little community with people that actually resonate with you. The app's emphasis on authenticity is truly awe-inspiring. No more hiding behind filtered selfies and curated social media profiles! This app encourages true self-expression, and man, is it refreshing!
And if you're worried about being the odd one out or not fitting in, don't be! Matching is done in groups of three or more, ensuring inclusivity and balance. Plus, the app's commitment to emphasizing personality overlooks means that you'll never feel like you're being judged based on your appearance.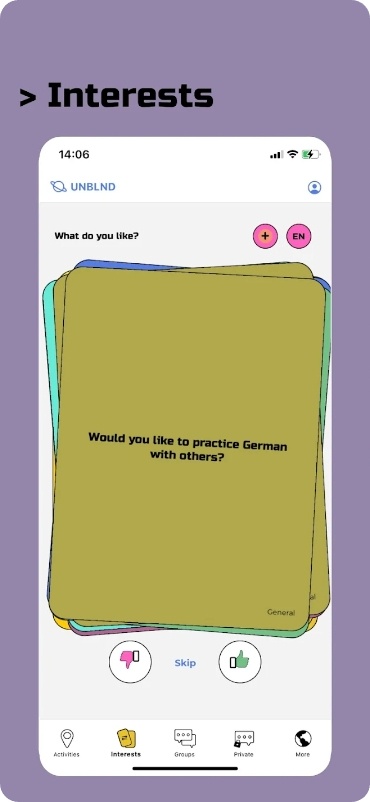 Reccomended for you: 11 Best Dating Apps for Military USA
Facebook
Well, well, well, looks like Facebook has another trick up its sleeve – helping you find love in the great outdoors! It might not be the first thing that comes to mind, and you'll have to do some digging, but it can surely work for it. What you'll need to do is to find specific groups.
Not only can you connect with fellow devotees, but you can also find someone special who shares your affection for hiking or camping. Just imagine – no more awkward first dates at stuffy restaurants or coffee shops. Instead, you can hit the trails with your new potential partner and see if sparks fly surrounded by nature's beauty. Plus, it's a great way to ensure that you start dating with a shared appeal that you both enjoy.
Now, let's talk logistics. Searching for these groups is actually rather simple. Just use related keywords, and it's done! You'll have yourself a list of groups to pick from. Make sure you're joining a group that's a good fit for you by reading their descriptions and rules – after all, you want to be in a gathering that aligns with your needs and prefs.
Also, here's a tip – look for local groups in your area. It'll save you the trouble of having to deal with long-distance relationships from the get-go. Ain't nobody got time for that!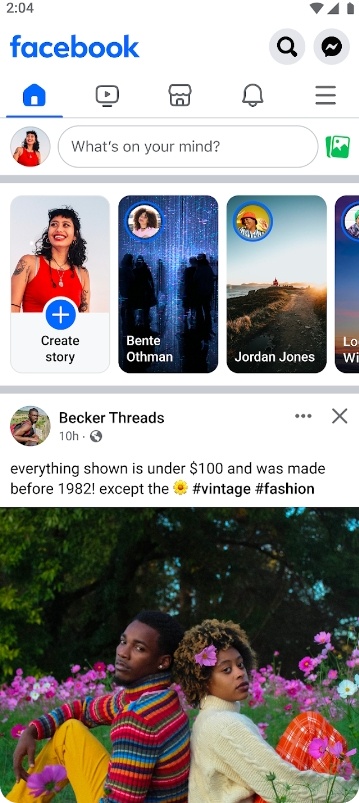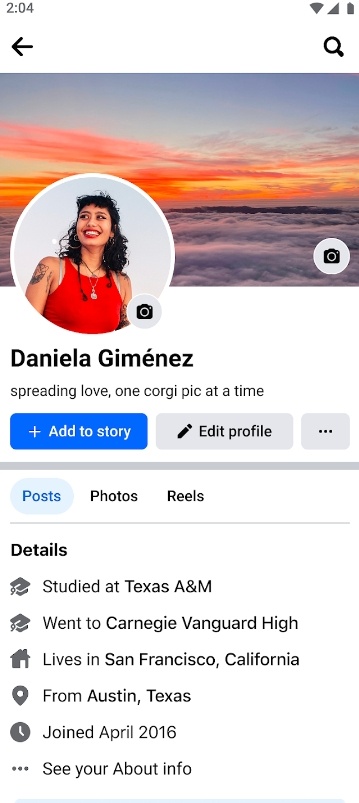 We3
If you want to forge connections and make new friends (with the possibility of taking it to the next level), this app is your answer. Say bye to awkward dates and hello to genuine, lifelong relationships.
This app takes matchmaking to the next level by pairing you with kindred spirits in your area who share your interests and hobbies. You don't have to worry about filling out lengthy questionnaires – just disclose your love for hiking, for example, and watch the algorithm work its magic.
Plus, what sets it apart is the group system, which is not for everyone, yes, but it works. You'll be matched with two other individuals who share similar interests, making it easy to plan activities and bond over common ground. And if you're feeling bold enough to take your friendships off the app, you can easily exchange info and plan meetups or get-togethers.
The quizzes are a fun way to get to know potential pals on a more profound level, and the app's UI is sleek and friendly. You'll never feel like you're drowning in social awkwardness or left hanging by digital acquaintances.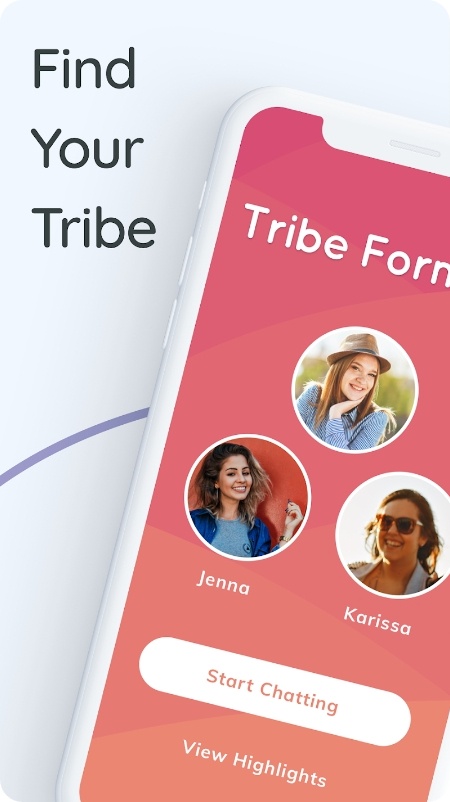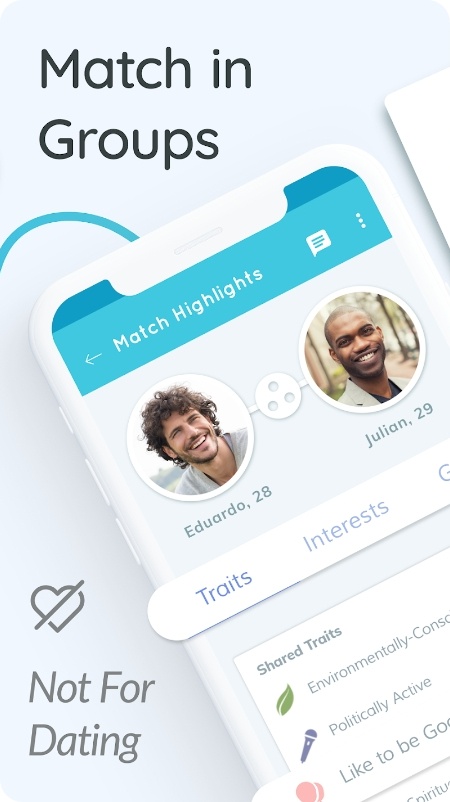 Check also: 11 Best Dating Apps for Introverts
TourBar
If you're someone who loves to travel and is in search of love, this is an app for you. Seriously, who wouldn't want to find their soulmate and travel partner all on one platform?
Besides, the app is incredibly user-friendly and easy to navigate, so even if you're a technophobe, you'll have no problem signing up and finding your travel buddy. The app has a massive pool of travelers from all over the world, to help you feel the authentic experience of any place you're planning to visit.
You can use filters to find people interested in hiking and start planning the next trip together. Plus, you can find locals while going on hiking trips abroad and find travel companions wherever you are. That's truly priceless!
Plus, the safety measures put in place are top-notch, so you can rest easy knowing that your personal info is secure, and you're shielded from any potential threats. The app doesn't have any verification, though, so keep that in mind and make sure you have a video call before taking things offline. It's fully free, with no additional fees or paid tools.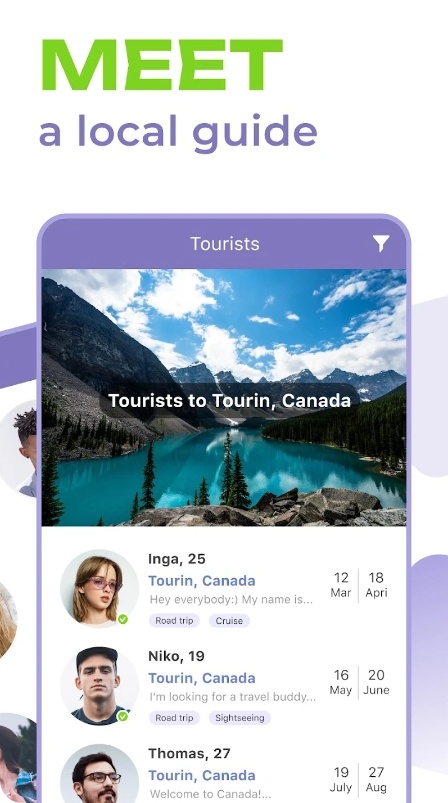 Take a look at: 7 Best Dating Apps for Demisexuals
SKOUT
This app is here to help you find your people. It lets you bond with users based on similar appeals and hobbies. And the best part? It's all about live broadcasting, so you can see these people in action before even starting a conversation.
We all know the dangers of catfishing, and this app has successfully found a way to avoid those pitfalls. You wouldn't like to meet with a potential hiking buddy only to realize he is not what he said he was, right? We thought so. With the Live, you can easily weed out the posers and find genuine matches with the same interests as you.
The app uses your GPS data to find users nearby, so you'll never be alone no matter where your travels take you. Are you a hiking buff? Make sure you add that to your profile, and you'll be sure to find your perfect hiking buddy in no time.
And forget the hassle of downloading multiple apps for communication. This one has built-in chat, so you can easily connect with potential friends right within the app. And, with users from all over the world, you'll never run out of interesting people to talk to.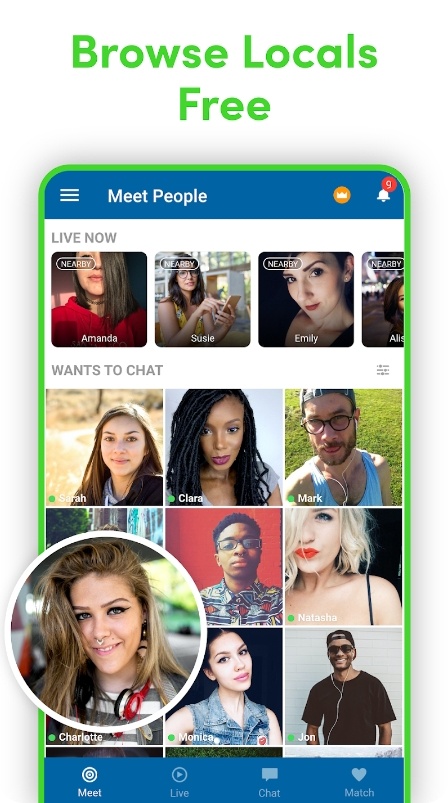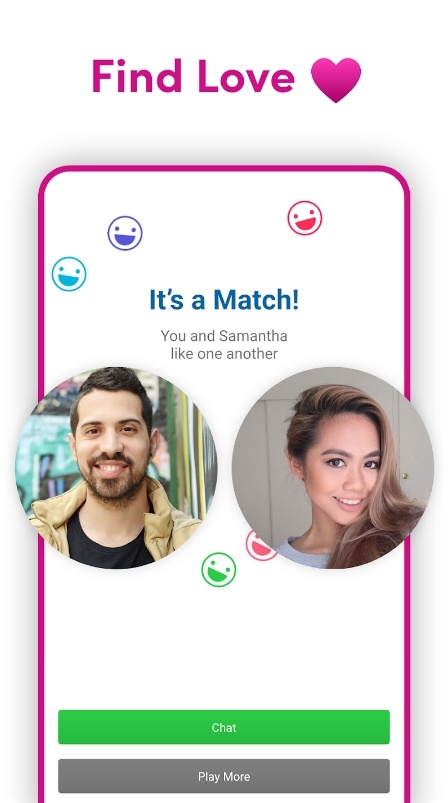 MeetMindful
It's an app that focuses on more than just swiping left or right. This app caters to health-conscious folks who love the great outdoors and are looking for meaningful affinities with like-minders.
One of the best things about this one is its ability to filter potential matches based on what's important to you. So if you're a die-hard vegan who loves hiking and meditation, you can find someone else who shares those same interests. No more wasting time trying to explain why you don't eat meat or why you're up at 5 a.m. for yoga.
But what sets it apart is its community aspect. This app is a place to find friends, hiking buddies, and people who share your passion for wellness. With a variety of guided meditations and other resources, the app helps you stay focused on your health and well-being while still having fun.
Are you worried about running into fake accs or scammers? The app's algorithm is made to weed out fake accs and keep your connections authentic. And if something seems off, their team of real-life people is there to raise the red flags before you even have a chance to swipe right.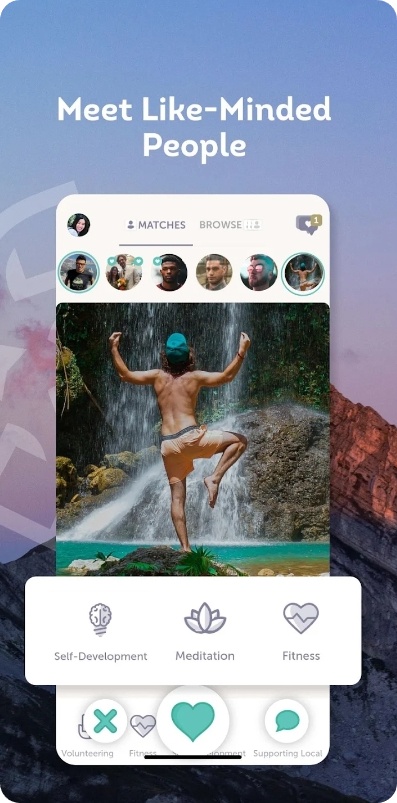 Also, for your enjoyment: 11 Best Black Dating Apps
Meetup
Here's an app that will turn you into a social butterfly. If you struggle to find people with similar interests, this app is right up your alley.
Whether you're a seasoned hiker or a newbie looking to explore the great outdoors, this app will help you find a match. The app uses geolocation to show you events within a five-mile radius of your location, and you can search for groups using any category or your own terms. With just a few taps, you can join events or groups that align with your hobbies and interests.
What we love about this app is that it's not just about finding events – it's about finding a community. You'll meet so many people here, and most of them are welcoming and friendly. It's like being part of a secret club that you never knew existed!
Above that, the app comes with its own messenger, so you can easily connect with other members of your group. And while organizing your own gatherings does require a small fee, it's definitely worth the convenience.
We will say that if you're someone who despises group settings, then this may not be the app for you. But if you want to expand your social circle and find people who have try it out.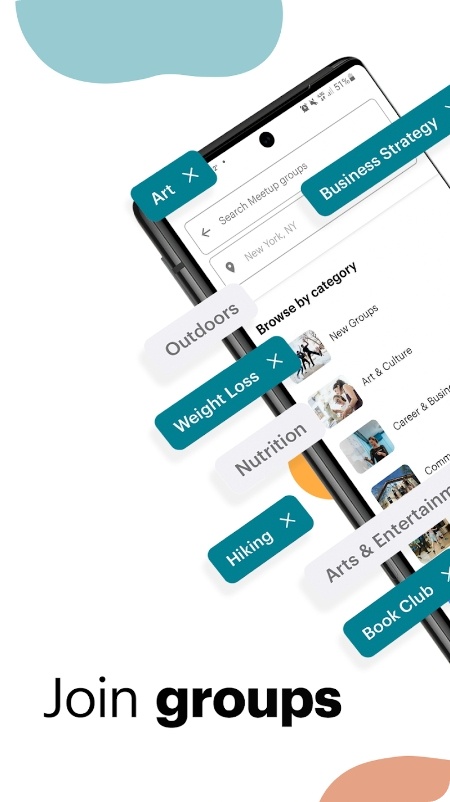 You may also check: 11 Best Dating Apps for Nerds
Zoosk
If you're confused with what this app is doing on our list, we will explain. Sure, it may not be the most niche one out there, but if you're a hiking enthusiast, it just might be your best bet (or one of the best ones, at least).
Why, you ask? Well, for starters, the app has made a study that has shown that the word "hiking" in your dating profile can increase your messages by a whopping 50%. That's right, folks, simply expressing your love for the great outdoors can make you more attractive to probable matches.
According to that same study, mentioning hiking in your profile is actually the most attractive outdoor activity among the app's users. So not only will you have a higher chance of getting messages, but they'll likely be from fellow hikers. And it means that you get a rather wide pool of hikers here.
But it's not just about the stats. The app has a friendly UI and a vast selection of filters to help you find an ideal match. Whether you're looking for someone who prefers easy hikes or extreme mountaineering, you can easily narrow down your search to find someone who matches your prefs.