Wingman is a dating app where matchmaker users can help their single friends find a couple who are shy about dating themselves. The history of the creation of this application is very original. The creator of the Wingman app is a single woman who found herself lonely after a breakup.
You may also want to check secret dating apps.
Her group of friends, most of whom were paired, were eager to draw her into the world of online dating. She resisted, so they started looking for her on the websites.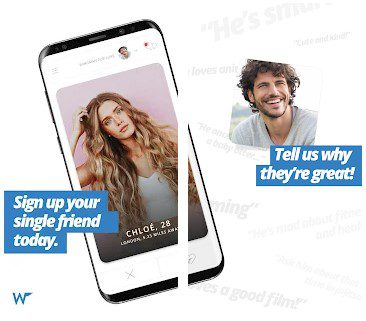 Wingman works on the principle of Tinder – two people can start a chat only in case of mutual sympathy, but the service is more like matchmaking since it is not a single friend himself who is looking for a couple, but his matchmaker.
If a potential candidate is interested, the friend automatically connects to the chat. A matchmaker can be one friend or a group of users, each of whom can select candidates.
Another one argument in support of Wingman is that the app differs from other dating apps. Here, your fate depends entirely on your friend.
You don't have to worry about yourself. Your friend controlled everything that happens.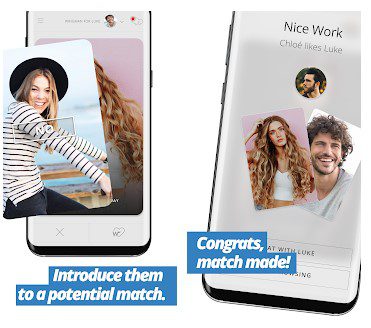 What sets it apart from many other dating apps is that single people cannot create their own profiles or chat with people. Your fate is almost entirely in the hands of your wingman or wingman. This is terrible or complete relief, depending on how you treat your friends!
The app's profile information is pulled from the Facebook page. Moreover, in addition to the standard data, the profile displays the reviews of friends.
And in case you're not sure yet whether you are looking for friendship or relationships you might want to check local chat apps – meet new people and decide.
Find a match for your friend with the amazing app Wingman. You don't need to feel uncomfortable or embarrassed. Your friend will do everything for you. This is a great app to find a match for your friend. Wingman is available on iOS and Android.