AnyViewer Remote Desktop is a useful app that allows users to connect to remote devices with ease.
With this app, you will always have access to your PC, workstations, or servers from anywhere in the world. Thi all is making it an ideal tool for remote workers, IT buddies, and other professionals.
One of the best features of AnyViewer is its ability to support multiple platforms. Moreover, the app is compatible with both iOS and Android devices, as well as Windows and macOS computers.
This means that users can easily connect to any device in spite of the operating system.
When you want to connect the app to the remote device, you need to enter the your IP address or hostname into the app, along with your login credentials. When you are connected you can perform a wide range of tasks, including file transfers, also remote printing, and even remote shutdown and restart.
The user interface design of the app is super easy to understand even for those who are not very tech-savvy. The app's main screen displays a list of previously connected devices, as well as options for creating new connections and customizing settings.
Doesn't matter if you need to access files on a remote server or provide remote technical support, this app can help you get the job done quickly and efficiently.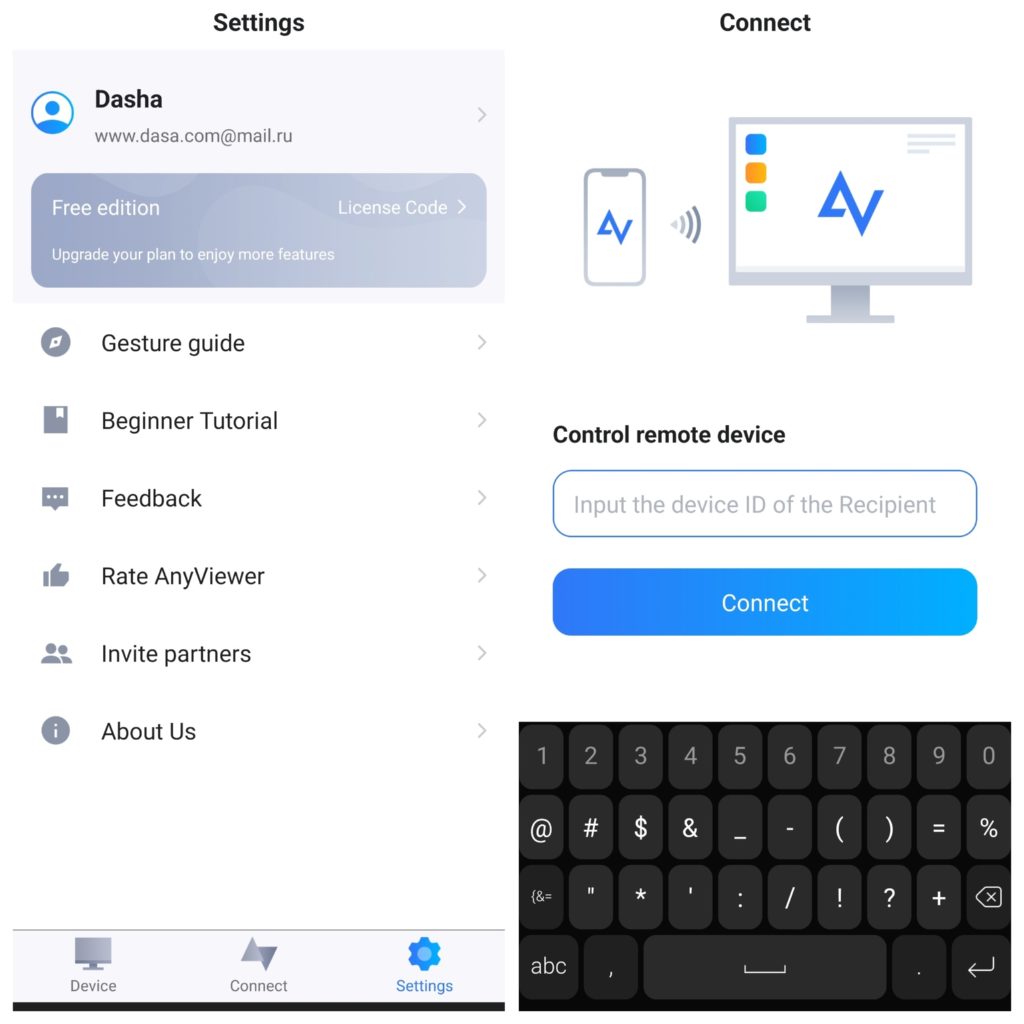 For remote workers, AnyViewer Remote Desktop is a valuable tool that can help them stay productive and online while working from home or from any spot of the world. The app uses the advanced method of encryption, which means safety during the work of the data.
Summarizing all the points, we can say that AnyViewer will be a perfect remote access tool for any type of user – whether they are professionals or just dummies who want to have access to their multimedia gallery from all devices. The app is remarkable for its convenience and solid functionality.