Aldente is a high-quality application that will prolong the life of your Mac's battery.
It is recommended that the battery percentage stay between 20 and 80%.
This app helps to control that.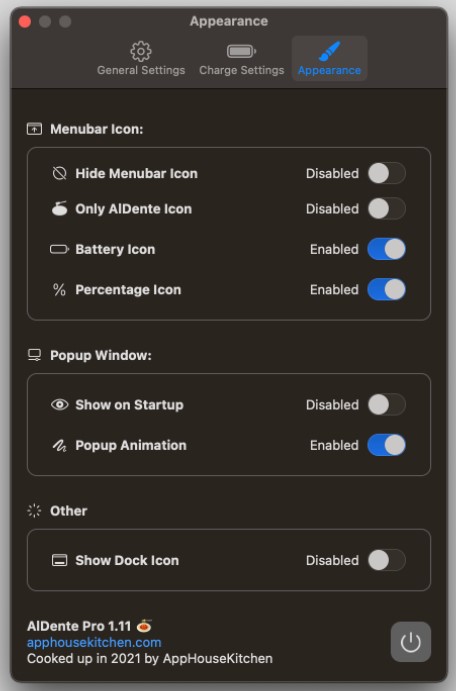 Click on Aldente's icon in the toolbar. You will see a slider using which you'll decrease or increase the percentage to which you'd like your device to charge.
Click on "Settings" to launch the app at login, use the classic SMC key, or allow discharge.
Update to the pro version for more control over your batter.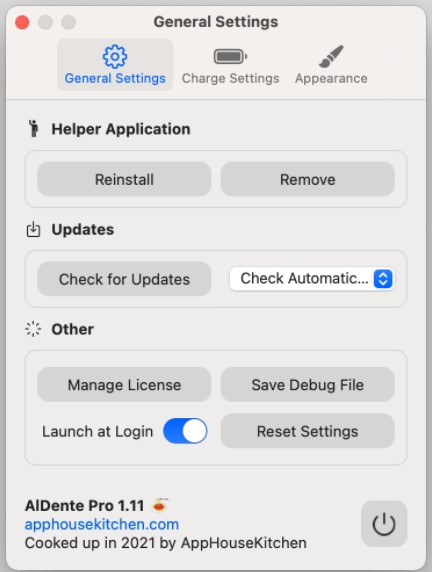 The pro version of Aldente allows you to stop charging whenever the battery reaches a certain temperature. This feature is called "Heat Protection." You can see the current battery temperature as well.
You can enable such settings as "Stop charging when sleeping", "Stop charging when powered off", "Disable asleep until Charge Limit", and "Intel Mode".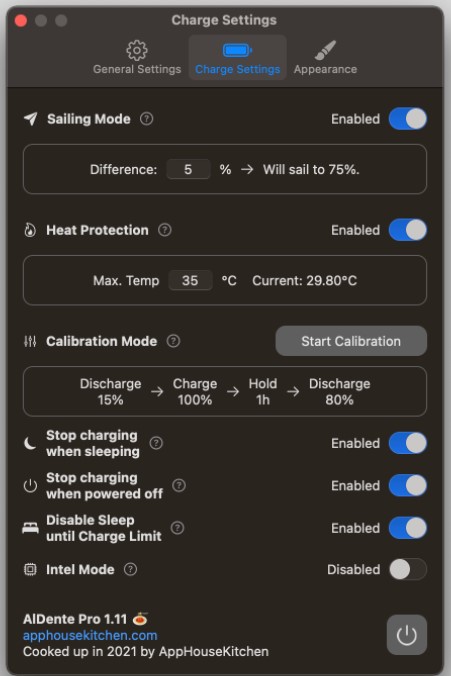 Make the interface more appealing to you by making changes in the "Appearance" section of the settings. Pick which icons you wish to see on the menubar: aldente, battery, percentage icon, or no icons at all.
In "General Settings" you can reinstall, remove, or update the app.
On the whole, Aldente will help you save your battery's life and your money in the long run, as a new battery is rather costly.