Shopping online, especially given the current situation, is a very popular way to update your closet or buy necessary items, such as for the house.
One of the most popular services today is Wish, where you can buy the necessary goods at low prices. Everything you need is available there. But, we can also recommend other similar services.
Thus, we have reviewed for you the best apps like Wish for Android & iOS, thanks to which you will have more opportunities for shopping.
To help you look fashionable and be confident in your style, use these best rate my outfit apps in 2021 for Android & iOS.
SHEIN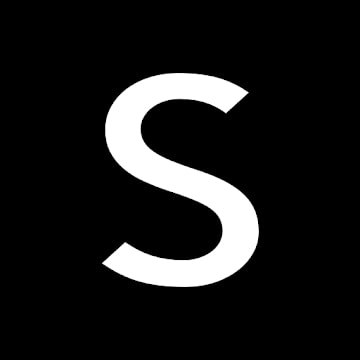 Shein is a versatile online store that is extremely popular.
It's easy to work with. You can find many different useful care items, quality clothing, and even pet products in one online shopping experience.
Shein is mainly focused on selling clothing and accessories.
The range is really huge. There are catalogs for women's, men's, and children's clothing. Also available are certain electronics, beauty, and health products. Products for pets and hobbies are also available.
Registration in this application is the easiest: you need to enter your email and password. Then a personal office appears. Here you can add favorite products, track your purchases, accumulate points and receive coupons.
Orientation is very easy here, you can select a category of clothing, see bestsellers and new products. All products are divided into 4 categories: women's, plus size, men's, and children's.
The whole shopping process is divided into several steps:
selecting an item and adding it to the cart
applying discounts
shipping
payment
tracking
pickup
Flipping through the catalogs, you're looking for the products you want. Here you can define the size, color, and other parameters. It all depends on which product category you choose.
At the bottom of the display, there is an "Add to cart" button. If you're not sure yet but are potentially considering a product for purchase, you can click on the heart image next to add to the cart.
This will add the products to your list of favorites. Next, you'll decide which of those checked-out items to take.
The Shein app is gaining popularity around the world, overtaking many major online retailers. Here low prices are combined with good quality, which pleases users.

You may also like: Top 10 Wishlist Apps & Websites in 2021
Banggood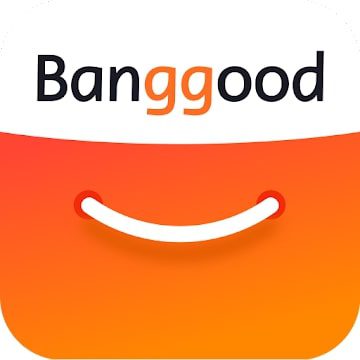 Banggood doesn't have any clear specialization, just like its competitors. On the pages of the store, you can find a variety of products from many categories.
These are sports goods, electronics, goods for home and garden, household appliances, clothing and shoes, and so on.
On the main page of the application, there are usual for such applications controls. At the very top, there is a button in the main menu, as well as the search box and shopping cart.
It is possible to search for goods not only by name but also by barcode. Just below the search, there are icons with the most popular categories of the site. Even below them, there are boxes with recommended products.
Probably the most important thing in any store is the buying process. As with competitors, you can see reviews, including photos, in the product card. If the item is presented in several variations, the buyer can choose the most suitable item.
As one of the most pleasant features of Banggood allocates fast shipment within 24 hours. The app itself has all the common payment methods, which is very convenient. Once the order is shipped, a tracking number is issued.
Banggood is sure to be another option for you, which sometimes allows you to save a certain amount of money or, perhaps, introduce you to new products.

Wanelo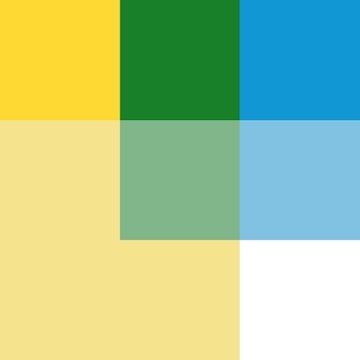 Wanelo lets you shop at your favorite stores. You can even follow your favorite stores and people and save or even buy products through the app.
Following a store and person allows their products to appear in your feed. Besides, you can also use the search tab to find something specific.
Once you sign up (with an e-mail address or through Facebook), Wanelo will start you off with a demonstration of some stores. Here you'll find major global brands and independent boutiques.
By creating a personalized feed, you can customize it every time you open the app. Browse products similar to the ones you've saved in your collections. You can search by keyword or view their popular products.
Wanelo is an interactive community that not only allows you to browse many products. It also allows you to share products that you think your friends might like. You can do this by using the "Send Product" feature in the app.
You can add your desired products and save them to your personal collections and wishlists or buy them on the spot. This collections feature allows you to save products to view or help you find the perfect gift. It is easy to use and very convenient.
Wanelo is a lot like Pinterest, but more focused on carefully selected purchases. This startup has gained a huge following. Since new users are mostly teenagers who want the online shopping process to be fast, Wanelo provides that.

Joom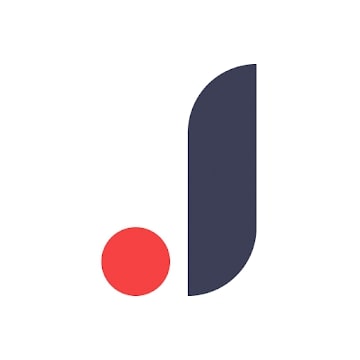 Joom is one of the largest platforms in the world, where you can buy hundreds of different accessories, clothing, and even new gadgets.
At the very first launch of the app, you will be asked which product categories to show you. Choose the topics you are interested in and these are the categories you will be shown options to buy.
Signing up for this app is easy. Use any of the available social networks, such as Facebook.
After registering, a variety of tabs will open on your screen:
My Orders. This section displays all purchases made and paid for, including shipping and payment details.
Promo code. If the user has a discount promo code for Joom, they can enter it in this tab, providing themselves with extra discounts.
My Addresses. The delivery form is located here. It must be carefully filled out to avoid problems with the subsequent shipment and receipt.
My cards. This tab will display the cards added by the user for payment.
Support service. Here you will find answers to pressing questions: how to track a parcel from Joom, pay for it, refund, and others.
Report an Error. Here you should look if something in the app went wrong.
At the bottom of the screen are a few buttons that switch the site to the home page, shopping cart, guest profile, or a list of favorite products.
Ordering is easy enough here. From the main page, you can go to any section with the necessary products. There is also a tab with promotional offers and things at the best prices.
After choosing the items you want, go to the "Shopping cart" tab and make sure you don't forget anything. To order on Joom you just need to click on the "Pay" button and move on to the next step.
The final stage of the purchase is a pickup, but it will take some time before you take things into your hands. So the buyer is not worried about the condition and whereabouts of the goods. The company has provided the opportunity to track the parcel using a mobile app.
A bonus for the customer of the online store is the ability to get a full refund if the item has not been delivered after 75 days of purchase.

AliExpress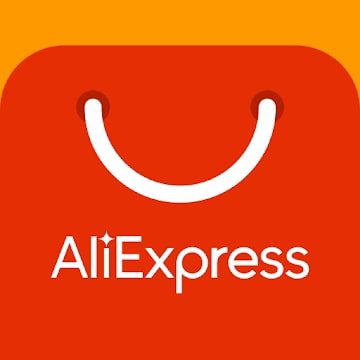 You can start using the AliExpress app immediately after installation. Without entering your credentials, you can use catalogs and enter searches.
From the main screen of the AliExpress mobile client, you can access "Top Brands," "50% off," coupon drawings, and group purchases.
To shop or add items to the cart you will need to sign in to AliExpress with your username and password. If you wish, you can register directly from the mobile app.
Besides, when purchasing some products you will need to select extra options. When ordering, specify the delivery address, the amount of the product, delivery method and, if necessary, the coupons used.
Moreover, if you made purchases on AliExpress before, the address information will be taken from the user's profile. If there are different delivery options, the most affordable or even free option is offered by default.
After clicking on the "Checkout" button you'll be prompted to specify the details of the bank card from which payment for the order will be made.
Here there is an opportunity to enter the card number with the help of the phone camera. The data of the payment card is not saved in the app, and with each payment, they have to be entered anew. This is correct and more secure.
After completing the purchase you can return to the main application screen or go to the list of made orders. You can also access the list of orders you've placed through the app's main menu under "My AliExpress.
Orders are divided into categories – "Pending payment", "Pending shipment", and "Completed orders". A separate item is "Parcel Tracking", through which you can see the current status of the postage.
Under "My AliExpress" you can find information about available coupons. Also through the main menu of the AliExpress mobile app, you can go to the "Cart", wish list, and messages.

You may also like: 11 Free Fashion Games for Adults (PC, Android, iOS)
Gearbest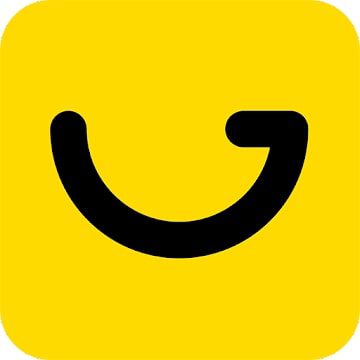 Gearbest is a great alternative to Wish, where you can shop. You can register directly in the app, and viewing products are also available without logging into your account.
The home page features promotions and lists of various products. The app asks users what products they are interested in, and based on this information offers different options for purchase.
All items are divided into categories. Now go to the product page and see that basic information about it is available. You can add videos to reviews and view videos uploaded by other users directly in the app.
After adding an item to the cart, you can continue shopping or proceed to payment by selecting the desired quantity of an item. Adding to a cart is a mandatory procedure, as there is no separate button for quick purchase here.
After payment, you can view the page with information about the order. Copying information in the app is not possible, that is, you need to remember the tracking number to add it for tracking in another service.
In addition to points for registering, there is an opportunity to get extra points. They are then exchanged for dollars and counted as a discount on goods. There is also a product search with sorting of the results.

Tophatter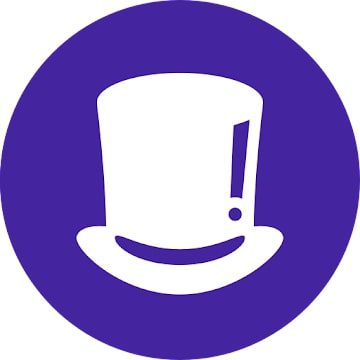 Tophatter is a great shopping platform similar to Wish. Here you can save a lot of money and find great deals.
The shopping process here is standard. You can find anything you want here. Items are available from gadgets to accessories.
There are many ways to get big discounts on your purchases. New good deals from merchants appear here every day.
Separately, let's mention the flexible notification options. For example, this feature can be used to check the prices of items of interest. You can enable "Promotions and sales" notifications and data on price reductions for items from the wish list.
You can also set the frequency of notifications – daily, every three days, or weekly. Besides, the Tophatter mobile app can display notifications about new messages and changes in order status.
In the basic settings of the Tophatter mobile client, you can set the country, language, as well as clear the memory of the app by deleting its cache.

DHgate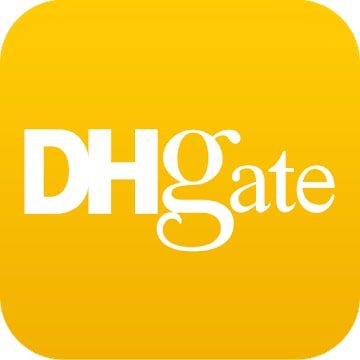 DHgate is one of the leading online marketplaces that specialize in wholesale and retail sales.
For a quick free registration, find the "Join Free" button at the top of the home page and click on it.
Fill in all the data in Latin letters, also choose the item that best describes your "Business Type".
Read the "Registration Agreement" and put a tick in front of it. Complete the registration by clicking "Create My Account". Free registration can also be done through one of your social networks.
To find the products you want, use the search bar on the main page. If you are interested in a certain category of products, specify its category next to the search word. On the left side of the home page, you'll find all of the product categories that are available at DHgate.
When you hover your mouse over a particular category, you will also see promotions for that section. If you want to see other products from this seller, go to the page of one of their offerings. At the bottom of the page, you will see a feed of all of that seller's merchandise.
DHgate offers its customers the opportunity to take advantage of special promotions. To do this, click on the "B2B Wholesale" button at the top menu of the home page. In this section, you can find items with a discount of more than 50%.
The Weekend Deals section provides special offers on goods that are valid for several days. So be on the alert and hurry to buy the right product at the best price.

Zulily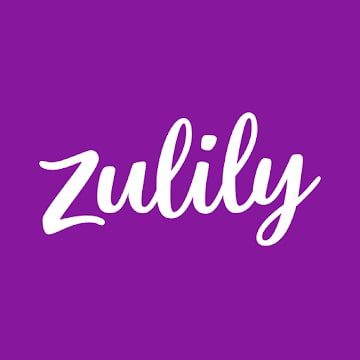 Zulily offers new products at great prices every day. Here you'll find popular brands such as Dooney & Bourke, Martha Stewart, Ann Taylor, Carter's, and others.
Their merchandise can be bought at bargain prices. All offers here are limited-time, so you need to keep an eye out for updates and news. You can also connect notifications when a promotion starts.
There are certain days here on which you can arrange free shipping. You can also divide your purchase payment into three parts, thus using your Zulily credit card.
Products you like can be added to your favorites. The path of the order can be tracked in "My Orders".
Once an item is found, you can view a brief description, photos, customer reviews, and seller ratings. Besides, the product can be added to "favorites" and in one touch add to the cart or proceed to its purchase. In this case, you need to log in.
Detailed information about the product and its delivery can be found on the tab "Description". Extra product photos may be available here. Also, on a separate tab, you can see product reviews.
The Zulily app is great for shopping. Security of transactions and guarantee of receipt of the goods are provided here for each buyer.

Overstock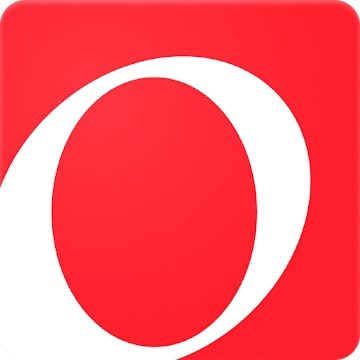 The Overstock online shopping service allows you to save money on a wide variety of products. You can buy exclusive products that you can't find on other sites.
The peculiarity of this application is that you can find almost everything you can buy here. You'll find clothing, jewelry, appliances, sporting goods, and more in the main product categories.
There are big sellers and handmade manufacturers here. You only need an email address and password to register for this service.
When viewing the search results or the contents of a subsection of the catalog, items can be displayed as a list or a showcase with small or large items. Products can be sorted by the largest relevance to the search query, price, number of orders, seller rating, and add date.
Filtering by category, price range, and free shipping is also available. Besides, you can select only items sold by the piece or participating in promotions and sales.

You may also like: 11 Best Gender Swap Apps for Android & iOS
MiniInTheBox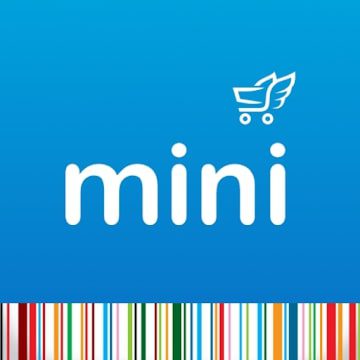 MiniInTheBox offers a catalog of more than one million items. New items take up space in the windows every day, with up to a thousand items coming in.
Besides, you can buy custom-made products here. The assortment line of MiniInTheBox store is filled with plenty of all kinds of useful things.
Large selection of clothes and shoes presented in the store. They are complemented by fashionable little things: sunglasses, jewelry, watches, and more. Many of the products presented in the store will be useful for body care, makeup and hair.
If you go to the homepage, you will see a selection of daily promotions classified by discount size: from 10%, from 50%, and even from 80%. But even more tempting is the Flash Sale section.
Here the sizes of discounts can be 60%, 70%, 90%, but in addition, the range of promotional goods is wide and varied. Also, each product category in the catalog of the store has a sale section, in which you can choose the products of that direction with discounts.
Another way to save money and cheer yourself up with MiniInTheBox is to accumulate bonuses for every purchase in the store. Once you have accumulated bonus points, you can use them to pay for your next purchase at MiniInTheBox.