Oscilloscope Software is a great option for users who need to perform sound analysis frequently. Such equipment can be expensive, and sometimes such work needs to be done urgently.
Thus, special tools that can be used on a PC and a smartphone come to the rescue. When choosing such programs, you need to consider many nuances, so as not to make a mistake and immediately find a good tool.
We have examined many different services. Here, we reviewed the best free Oscilloscope software for Windows, Android, iOS, among which you can choose the most appropriate option.
Also, we recommend you to try the best earphone volume booster software for PC, Android, iOS.
AR-Oscilloscope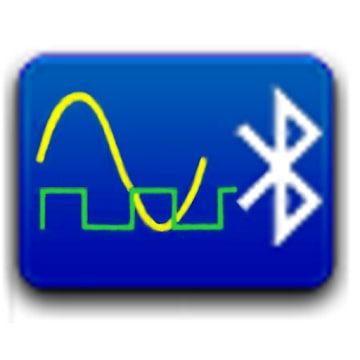 AR-Oscilloscope is an audio signal analysis application that is designed to be used on Android and Windows devices.
This tool uses Bluetooth technology, which allows you to get rid of wires. This device is most often used for measuring electrical signals. It has virtually no analogs, which is why this tool is so widespread.
All indicators will be displayed on the screen in the form of a visual graph.
It helps to understand the information even for beginners who have not used such services before. Here you can also take screenshots to make it easier to save the information.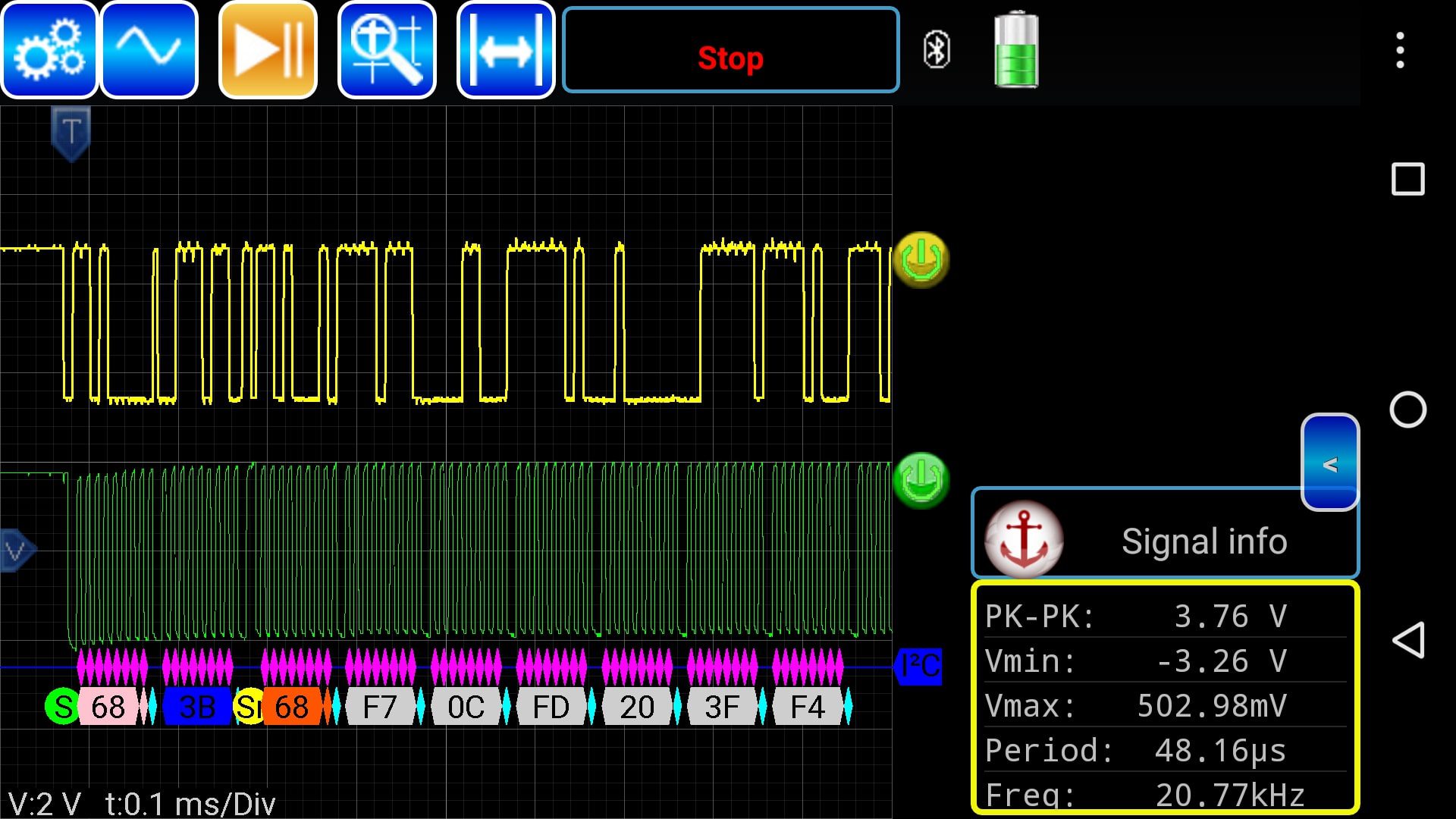 You can adjust the interface of the program to your liking. For example, you can change the font size, scale the screen, enable full-screen mode, and more. You can also change the settings of the tool at will.


You may also like: 11 Best Apps to Extract Audio from Video (PC, Android, iOS)
Frequency Analyzer
The Frequency Analyzer is a simple oscilloscope with which you can analyze the sound signal with high accuracy. You can use a microphone to record the sound. The program will automatically start picking up the sound and you will be able to see it visually.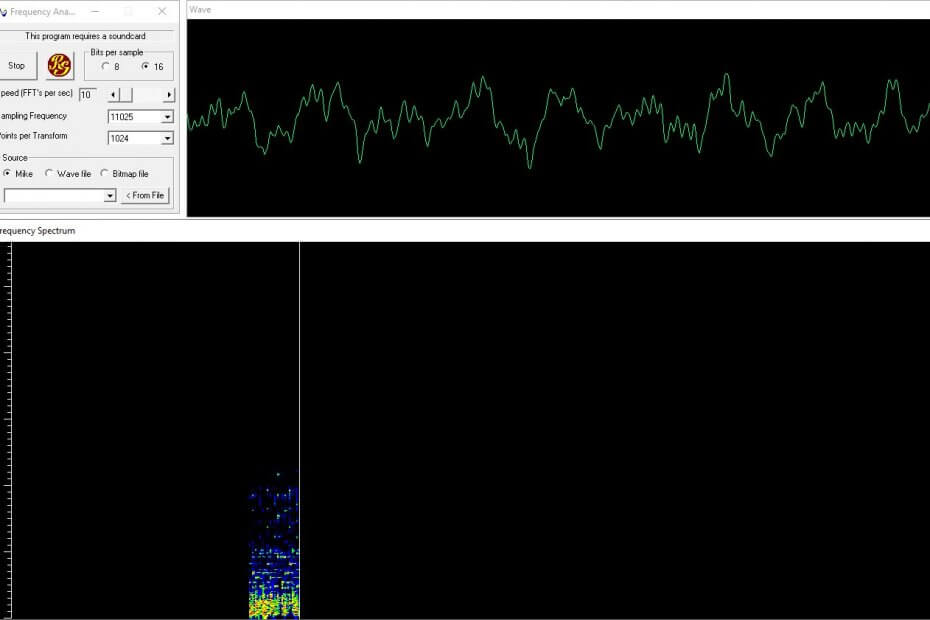 Any user, even an inexperienced one, can quickly and easily learn this program and use all the features. The installation is automatic, you do not need to choose any parameters, the program will do everything by itself. You can analyze all kinds of sounds.
On the screen of your device, you will see a visualization of the incoming stream. There is also a frequency spectrum, which is reset automatically. If you are an experienced user of such tools, you can manually adjust the parameters that you need.
You can do this in the program settings. This tool can also work with images, i.e. perform the Fourier transform, which is familiar to experts.
Frequency Analyzer is an excellent handheld program with many useful features. Now you do not need to buy professional tools, just install this oscilloscope software.

Sound Oscilloscope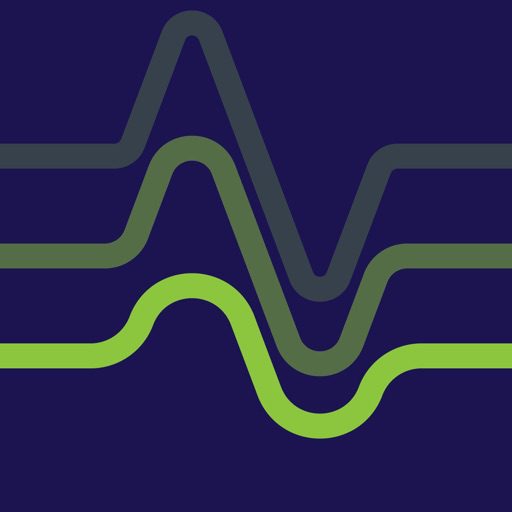 The Sound Oscilloscope app is designed specifically for iOS devices. It is a fairly simple tool that displays sound waves.
With it, you will be able to analyze any sound signal. For example, your voice, a musical instrument, music, and more, even common sounds like car or train noise.
Such programs have their own working range. The Sound Oscilloscope application has a working range of 30 to 4000 Hz. This tool is very sensitive.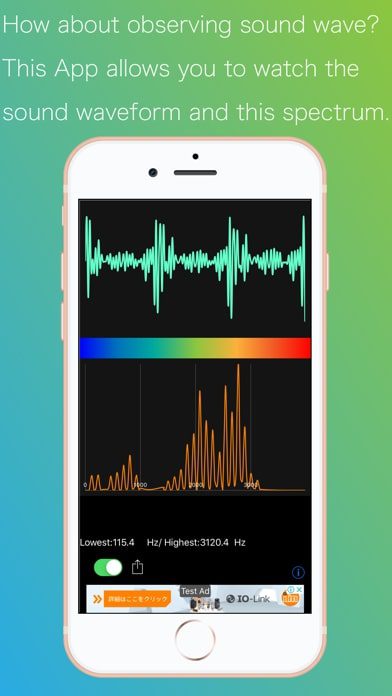 So it manages to show more accurate readings as well as features such as sound power level, sound spectrum, and others. This is a free application that has a nice interface and is sure to please any user.

Winscope
The Winscope program uses the sound card of your device to analyze and display the results on the screen in the form of special charts.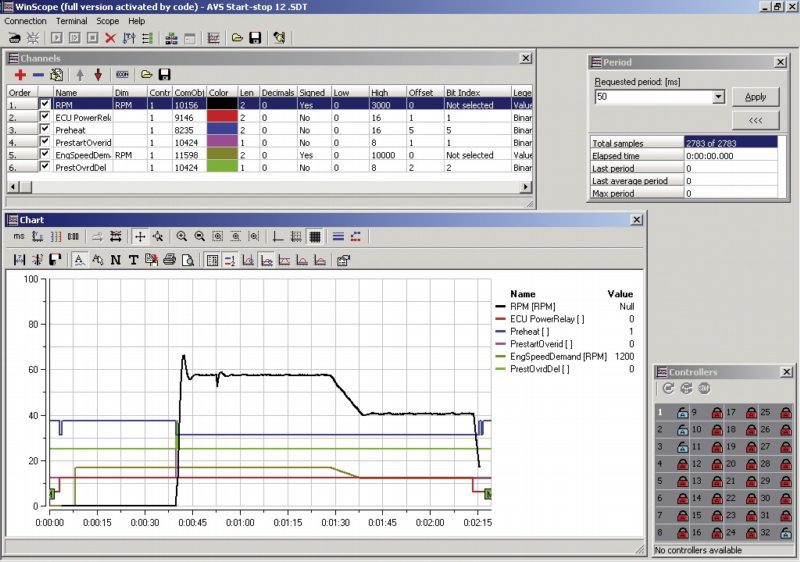 That tool can analyze absolutely any audio signal and measure its frequency, spectra, and more. Like the previous program, this service is also able to perform the Fourier transform procedure. All the data is stored in this program, so you will definitely not lose it.
After installing this program, you need to make sure that the microphone for sound recording works correctly. This is the only way this service will be able to show accurate results. Then you can click on the "play" button and run the analysis.
The incoming stream can be completely different sounds. For example, your voice, music, the noise of various objects, and much more. Then you will see an oscillogram on the screen of your device.
If it happens that nothing is displayed on the screen, then try increasing the volume of the incoming audio signal. You can also pause the analysis with a special button.
This program has a large number of various features that make this software stand out from its competitors.

You may also like: 8 Best Lip Sync Software for PC, Android, iOS
Soundcard Oscilloscope
Soundcard Oscilloscope collects data from your device's soundcard and performs the analysis. The range of frequencies that this application can capture depends on your device's soundcard.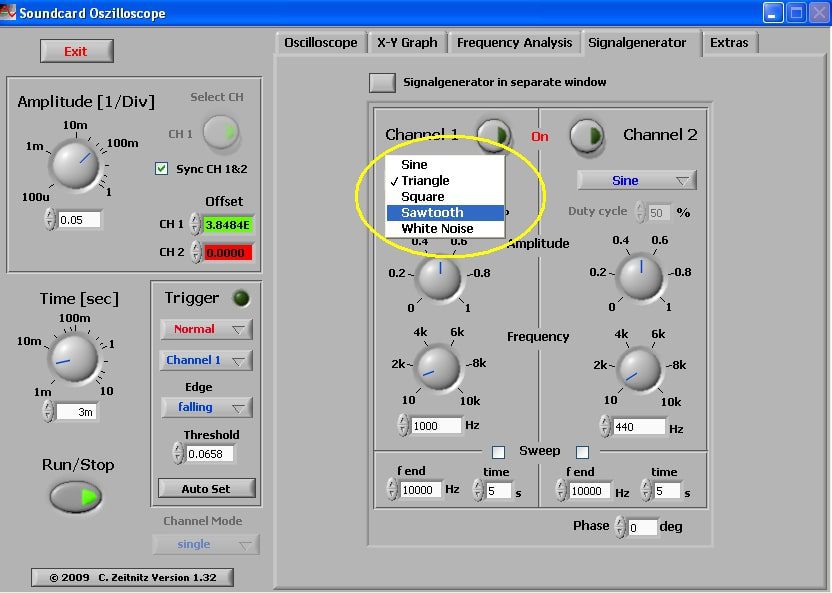 The sound sources can be external or internal. If you use external sources, make sure that the level of the incoming stream does not exceed the allowable level. Otherwise, unwanted damage to your system may occur.
This is a free program, after downloading it the automatic installation will start. Here you do not need to do anything, because the service will set all the necessary parameters by itself. Later you will be able to open the settings of this application and edit them as you wish.

HScope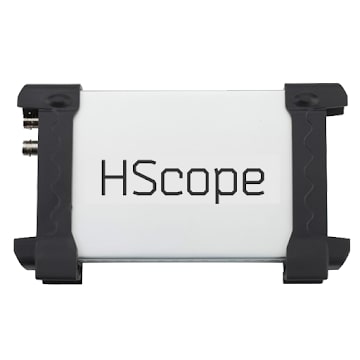 The HScope application is designed for use with the Hantek 6022BE. It is a compact and convenient tool for digital and analog work.
This service can be used in Demo mode. So, you can try out all the functionality of the application before buying a special tool.
Before you start working in normal mode, you need to connect the instrument to the smartphone on which this program is installed. Then you can calibrate your instrument using the capabilities of this service.
Here you can see the entire spectrum of the analyzed signal. In general, the basic functionality of this application is free and it is enough to perform simple actions.
Yet, the full version of this program has some useful features. For example, an unlocked Fourier transform function is available here (displaying the spectrum of the signal).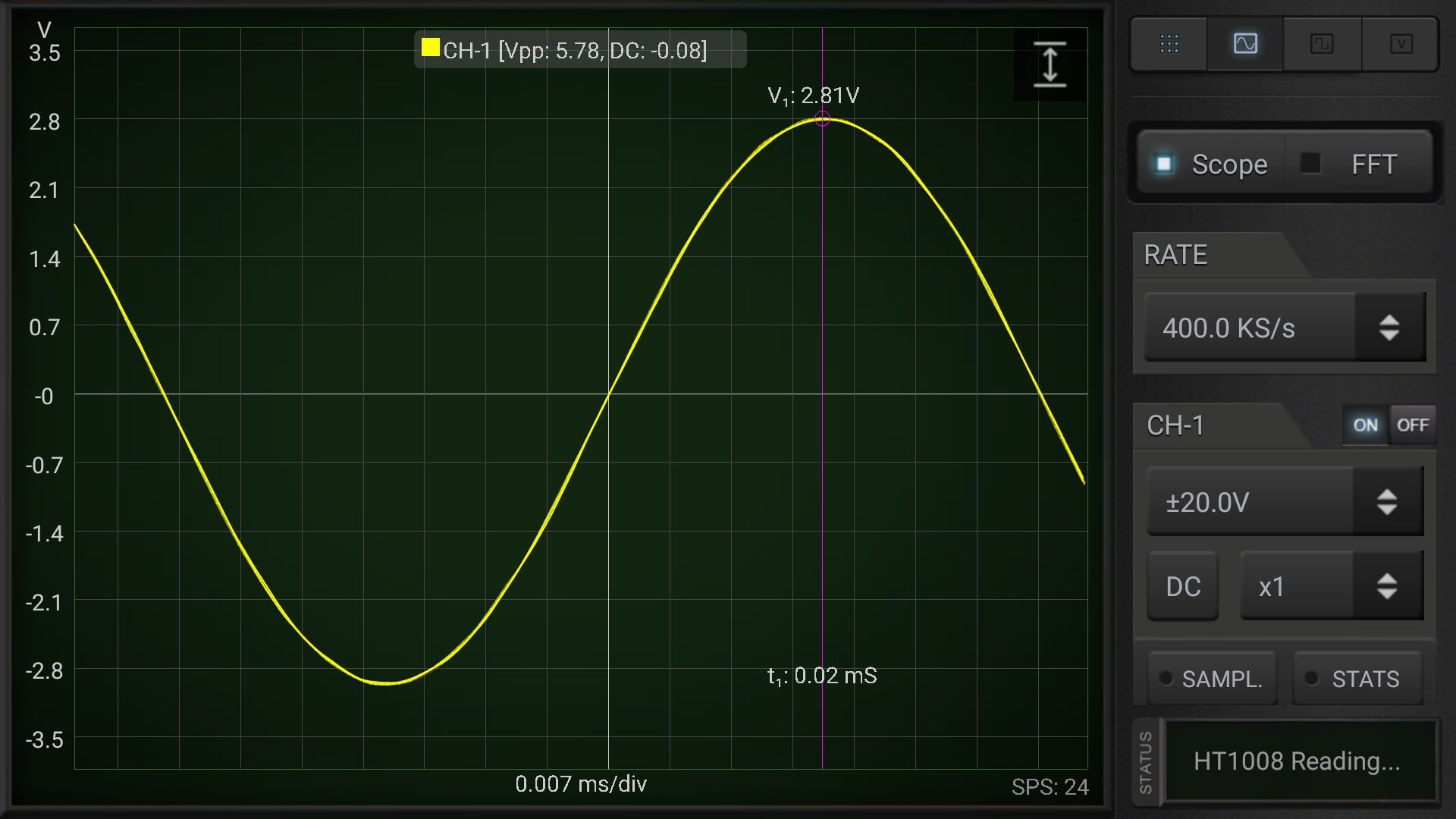 If you need a basic oscilloscope, we recommend this service, but if you want a more professional level, you can buy access to all services.

You may also like: 11 Best Dynamic Wallpaper Apps for Windows 10
Oscilloscope Pro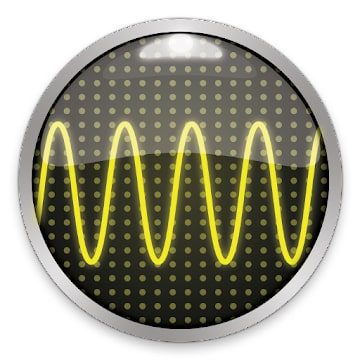 The Oscilloscope Pro is a quality signal analysis tool that works in conjunction with the Gabotronics device. It is a USB device, which is sold at a low cost, which means that everyone will be able to buy it.
This combination of a quality device and a convenient application allows you to get accurate data analysis of audio signals.
It is a great alternative to expensive oscilloscopes, some of which even have fewer features and lose in quality of results.
During the use of the device and the application, you will be able to adjust the settings so that the indicators are the most accurate.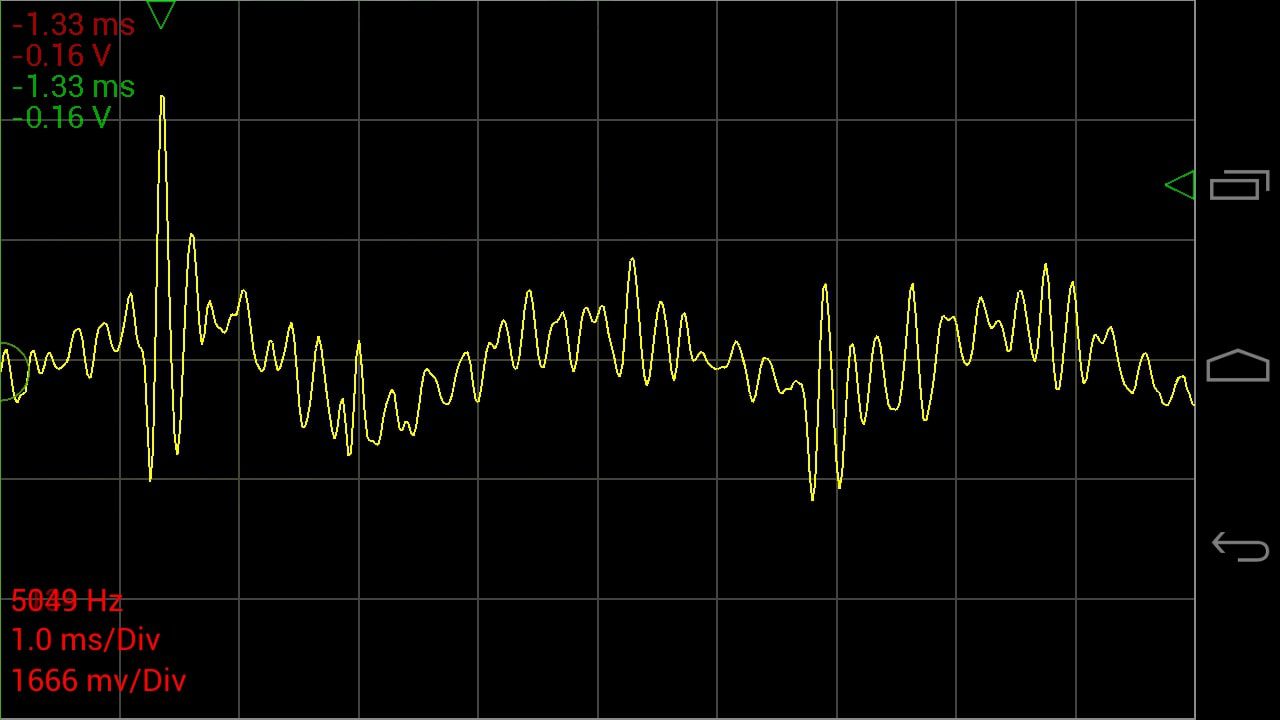 Before you start, the developers recommend a calibration to avoid errors in the analysis. If you have any piles or problems using this device, you can contact support, which is happy and prompt to answer any questions.