When you need to work with a large number of files, programs for creating snapshots (catalogs) can come to the rescue. One of the best in the business, in our opinion, is DriveSnap. This is a program that will help you create snaps you can use to search for a file on any disk or network share.
When you snap a disk, you can view or search the list of files, even if the disk is not available at this time (even if offline or removed from the computer). In fact, it shows the same explorer format: the gray background window and the typical yellow folder designations allow the user to freely navigate the program.
And to convert your speech into text and then create the files out of it you must use the special converting apps.
For convenience, the screen is divided into several parts. As in most embedded disks of operating systems (for example, Windows), the path from the root folder to the desired file is located on the left. You can also hide the contents of folders to avoid distractions.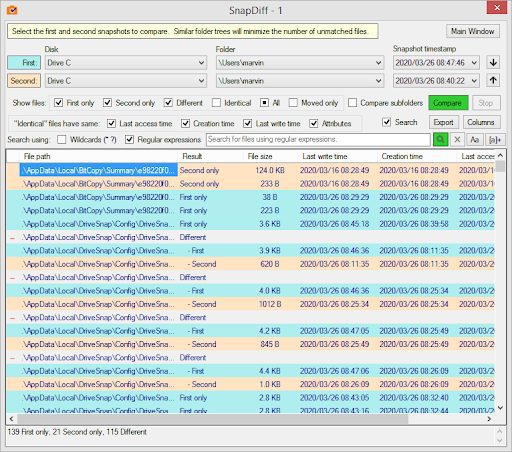 At the top of the screen, the user can select the name of the disk, the folder, and the time when the file was created. We find it quite interesting that you can search for the file name using both regular expressions and Wildcards, in addition to the new MollieSoft Query Language.
Just below in the line is the path of the file starting from the disk on which it is stored. To always keep the files on your desktop drives and storage devices in order, you can use the comparison function. It helps to get rid of duplicate files and clean hard drives or USB drives of unneeded files.
And when you need to insert text somewhere, you can copy it even from an image. To extract text from image go to this article.
In a convenient tabular form, you can view parameters such as the size of the file, the time of the last write, the creation time, and the time when the file was last opened. In addition, the last column is the file attributes. The search process significantly speeds up the ability to search on multiple disks at the same time.