NewsBudz is an app that delivers the top medical marihuana and cannabis news on your gadget.
The developers made the application easy to read and use.
When you first open the NewsBudz, you will see a message suggesting to customize the news sort or to directly start reading. In case, you select the first option, the different sources will appear. You can choose to keep them or to delete them from the list by pressing or not the green button.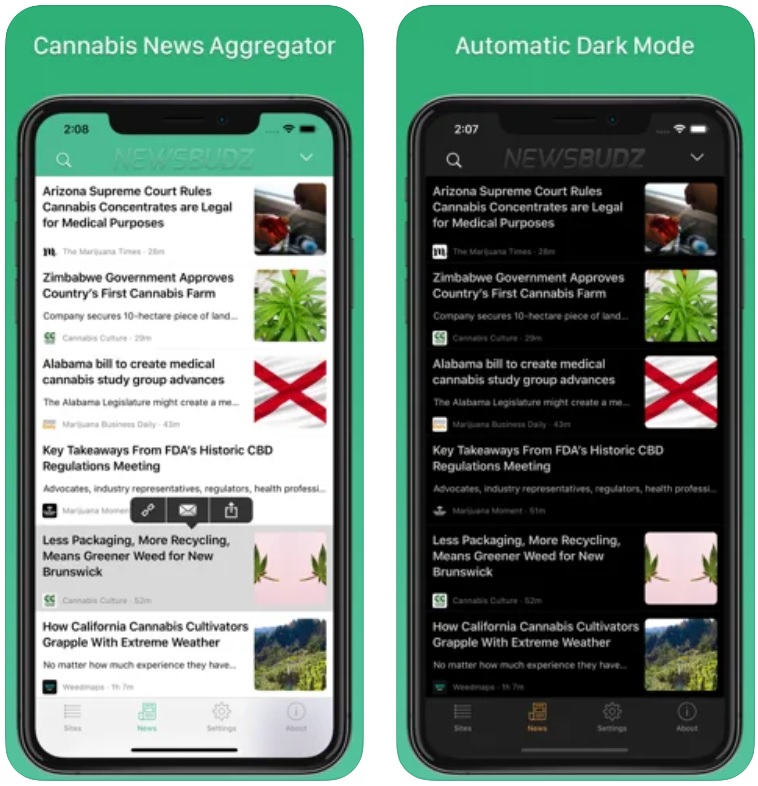 After you are done, you will see the home screen with four different tabs below. They are Sites, News (the starting page), Settings, and About.
In the Sites section, there will be variable sources. By pressing on them, you will be able to read the news exactly from this site. In addition, you can select music from the top right corner and enjoy reading; the dark app theme is available on the top left screen.
The news tab represents the actual compilation of the latest news. You can use the search icon on the top left of the screen and filter the articles from the top right tab.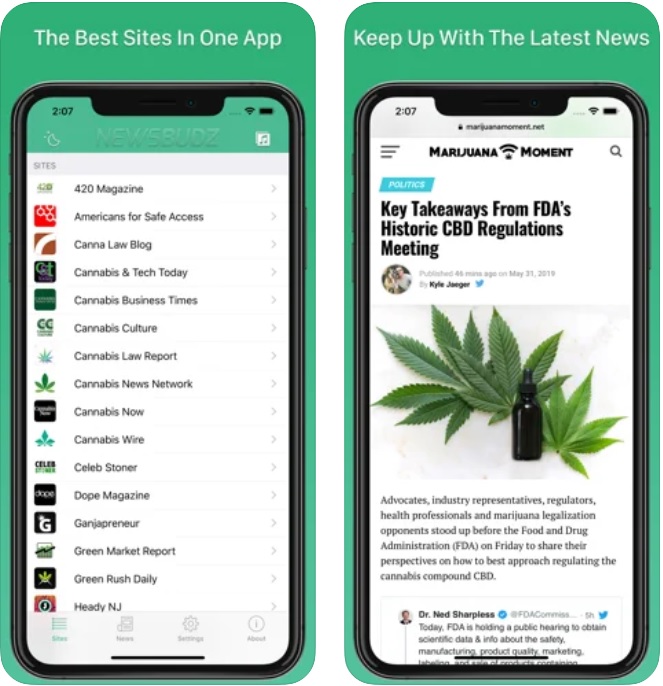 In Setting, it is possible to tune the browser preferences, turn the articles previews on/off, clear the cache, and others.
In the About section, you can find the application information, rate it, or share it with your contacts.