Tadama Workflow Timer is an app that is oriented on keeping you focused on the daily challenges. Imagine that there are many tasks needed to be done; with this virtual helper, it will be easy to organize your week.
The developers have presented the Tadama Workflow Timer as a different form of a tomato-kind app. It is halfway between a calendar and a classic task or productivity app. In the current version, there are added some extra features.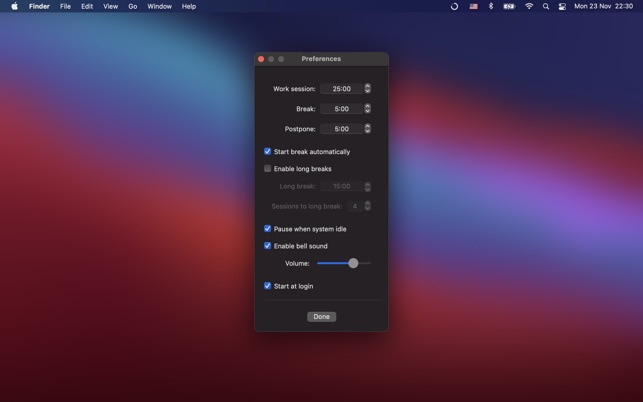 First, the system can automatically pause its work when you will go away. It will start a new session if you will be away for more than 5 minutes.
Secondly, it will be possible for the Tadama app to send you reminders. For example, instead of an immediate full-screen break, you will be first notified about the end of the session. You will be able to set the goals for every day, write down tasks, and do not be afraid of forgetting them. The key feature of the app is a minimalist design, which makes it especially easy to use. This means that a good overview of the tasks or meetings for the week will be clear to see.
This app is suitable for any user, who wants to see an improvement in their behaviors and habits.