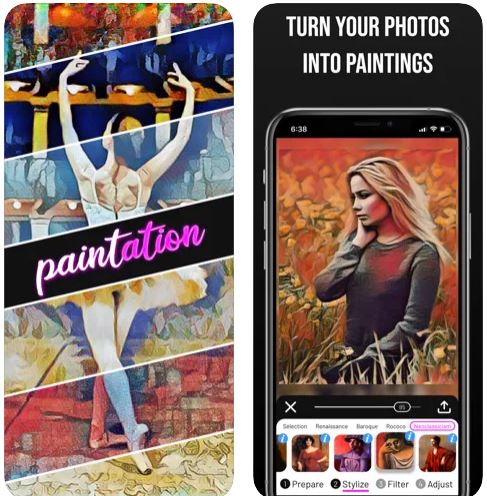 If you are a fan of art and photo processing, then you can create your own masterpieces in the application Paintation. Here you can find more than three hundred artistic filters and effects in the premium mode, and in the free version you can test about forty filters.
For all the people who appreciate aesthetics, we can recommend fashion game apps.
The app does not require registration. Once you install and open the app, you will have a choice: take a photo right now and open the camera, or upload a photo from the gallery. After you upload the photo, you will be able to try different filters. You can adjust the filter itself from 1% to 100%.
In addition to artistic filters, there are excellent photo processing functions, including functions such as sharpness, contrast, and other things for retouching. When you click on each of the functions, you can also adjust the effects in the same way as the filters.
If you have any questions, you can write to the developers by email and they will promptly solve your question.
The features of the app are as follows: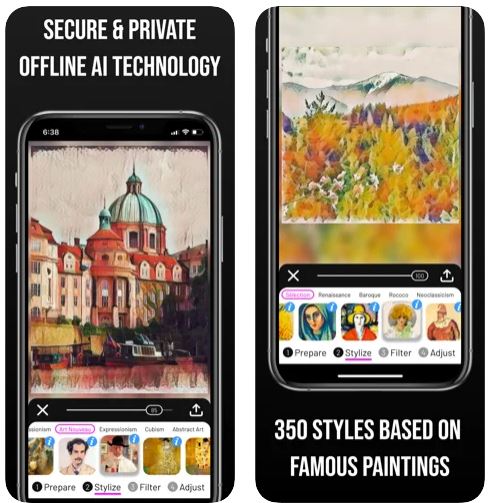 For more convenient use of the application, you are offered four consecutive steps: preparing the photo, then choosing an artistic style, then applying a filter and adjusting it.
Inside the application, there is TensorFlow technology (machine learning system).
You can be sure that the photos you upload to the app will never be seen by anyone and the information is completely confidential.
For your convenience, the styles are formed in the following groups: Selection, Renaissance, Baroque, Rococo, Neoclassicism, Academicism, Romanticism, Realism, Impressionism, Post-Impressionism, Art Nouveau, Expressionism, Cubism, and Abstract Art.
Girls might also want to check the best makeup game apps.
The export feature will allow you to save either a single edited photo, or you can make a collage from a single photo in different styles. If you like to experiment with photos and processing, then you will definitely like this gallery of styles and filters.