A high-quality and efficient editor provides an excellent opportunity to transform photos. The powerful and simple image editor Yasisoft Image Editor will allow users to edit a photo with a variety of effects and tools.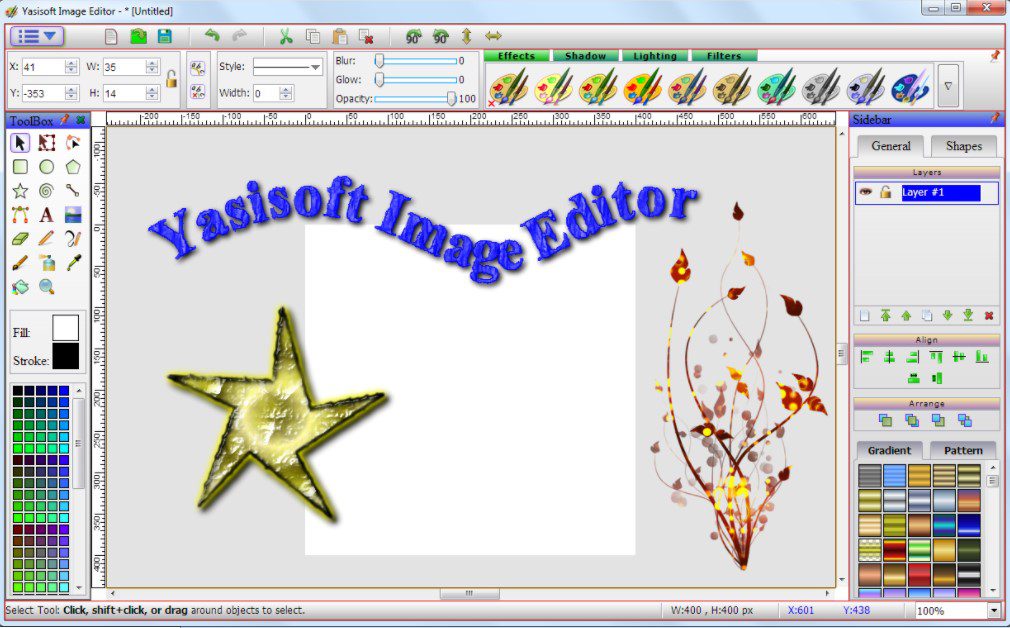 The principle of operation is very simple. All instruments and effects are easy to understand and use.
In order to select the required element, double-click on it.
The user will have a direct acquaintance with the instrument. The top panel contains menus for managing and saving photos. The interface divided into two parts with a main window where the entire process will be visible. Everything you need is already in the editor.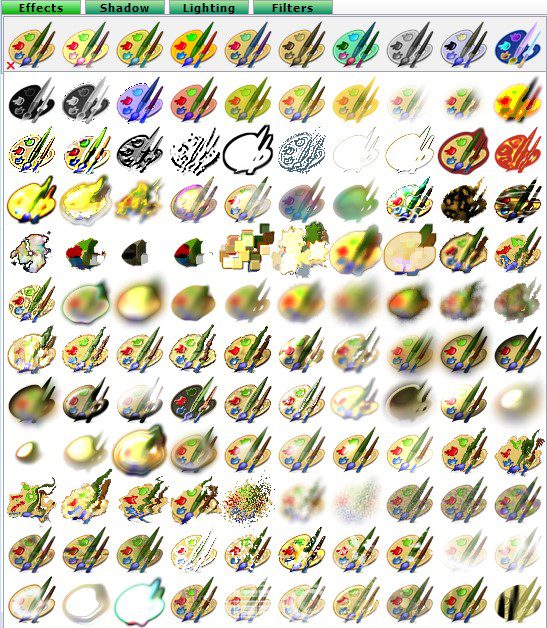 Various tools such as "shape drawing", "transform", "edit path", "text", "brush", "spray", "effects" and so on will allow you to get the best result.
The user can draw basic shapes such as lines, curves, ellipses, rectangles, stars, polygons and spirals. Moreover, the user can carry out various manipulations with the figures.
For example, stretch and resize and shape. You can use a variety of gradients and patterns that come with the software or, one by one, create new ones yourself.
Supports many popular file formats: PNG, JPEG, BMP, GIF, TGA, WEBP, TIFF, SVG, RAW images, and many more. You can also convert the image to black and white or sepia using the built-in effects.
Yasisoft Image Editor is the best software for creating beautiful, bright, high-quality, and fashionable photos. The advantage of Yasisoft Image Editor lies in its simple and intuitive interface that any aspiring photographer can master.