Nancy Drew is a legendary game that has raised at least one generation of kids. Kids of 90s for sure remember a lot of exciting games of this series, back in the days when we all had CDs.
For those who are new to the subject – Nancy Drew is a quest game, where you have to solve riddles, collect puzzles, reveal mysteries and enjoy the captivating plot. The main character – you guessed it – Nancy Drew, a young detective that travels around the world helping people solve tangled paranormal stories.
Starting from the first game with quite plain graphics, where the action took place in an american school, to the ghost horse history on wild west ranch, to ghosts in gests house in Japan with thehigh-end animation and grahics – which one is your favortite?
You may also like: 11 Best Multiplayer Horror Games for Android & iOS
And by the way, there are many similar games on the maket. We tried to pick up only the most interesting ones for this list – they might not be the exact copy, but they also deliver the intriguing plot, cool riddles and of course – female main characters. See which one you like more!
1. Syberia
The first game on our rating list is a popular Syberia. No doubt, many gamers have heard about this game. So, let's read more about it.
The plot of Syberia unfolds slowly, but the further it goes, the more unexpected it becomes. A successful young lawyer Kate Walker has to sign a purchase agreement for an old factory that is located in the alpine valleys. But this journey will change whole her life.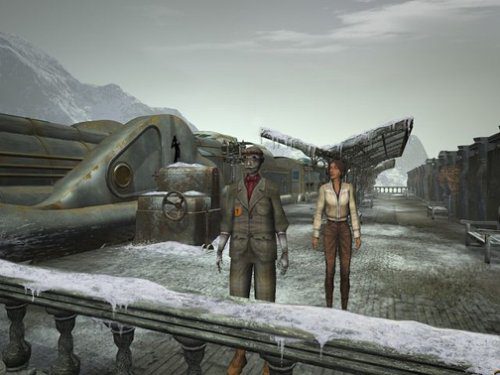 Your goal is to pass all the quests that developers prepared for you.
By the way, Syberia comes with excellent graphics with impressive 3D visuals. Characters, voiceover, and dialogues – all these things are properly developed.
The most remarkable feature of the game that it has its own authentic charm that comes through the decades and still feels catchy. You will play for the main character and you will have to solve the mysteries of your past – exploring the most unusual and beautiful locations.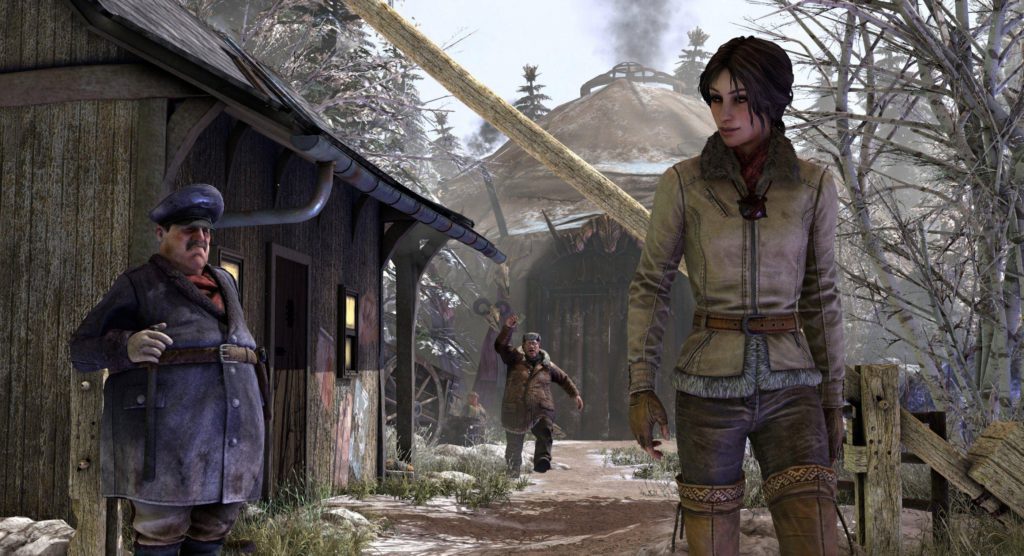 However, some users mentioned that quests are not entertaining anymore. Besides, in comparison with modern games, Syberia becomes a little bit primitive.
What is more, the culmination of the game is quite mediocre, if we compare it to some games in the Nancy Drew series.
The major disadvantage there – sometimes it can be difficult to navigate. But still, despite several issues, the game is very addictive with its story, bright characters, and unique atmosphere.

You may also like: 11 Best Monopoly Game Apps on PC, Android & iOS
2. Hotel Dusk: Room 215
The second game that we are going to review is Hotel Dusk: Room 215. The game is available for the Nintendo DS or PC only via the emulator.
The storyline takes place in the fictional Hotel Dusk. The game tells us the story of Kyle Hydom – a former officer who went looking for his missing colleague. This is the only game on the list where the main character is going to be male.
Later, he finds out that his friend died under mysterious circumstances. Kyle stays at the hotel to find the cause of his death.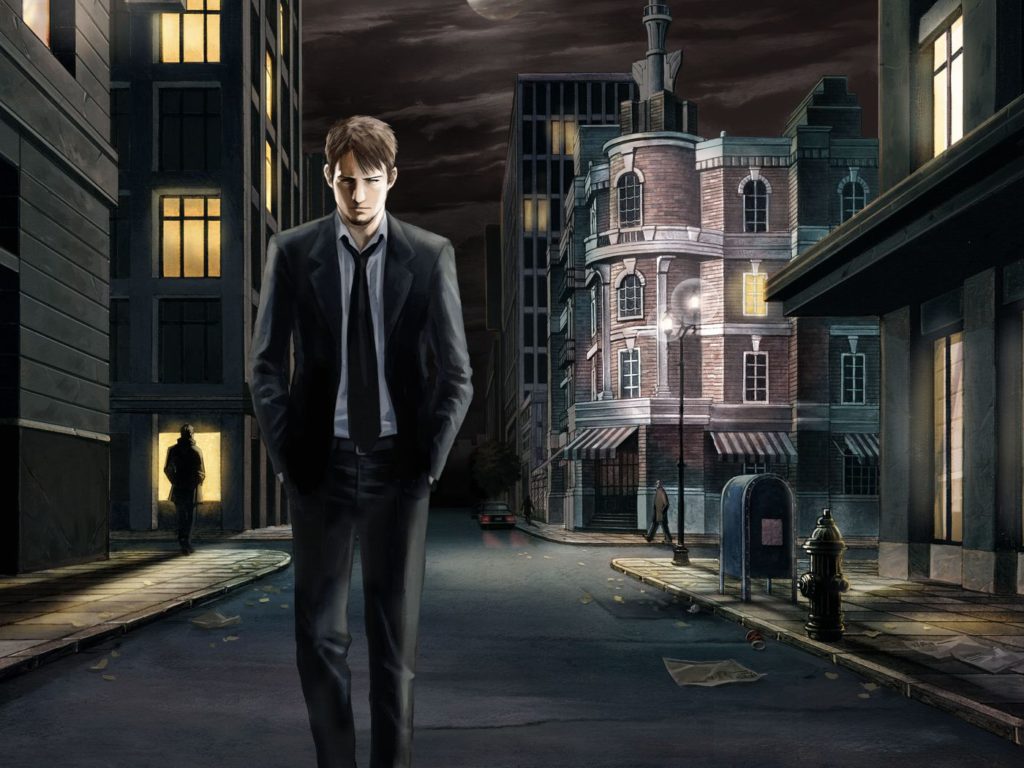 To find out the truth, the players have to find a huge amount of evidence, specific items and ask the right questions to other characters. At any time, you can accuse somebody of committing a crime.
Additionally, while playing, you will have to solve puzzles and take notes in your journal.
Hotel Dusk comes with classical gameplay. It features an interactive design with fantasy elements. All the locations and animations are thoughtfully developed.
Overall, Hotel Dusk is an entertaining detective game with puzzles that will not let you get bored. But in this game, we have noticed many irritating dialogues that sometimes are too long.

3. L.A.Noire
L.A.Noire is our next action-adventure game. It operates steadily without any lags or bugs.
The game takes place in Los Angeles. Cole Phelps is a major character – a detective of the Los Angeles Police Department. His task is to solve a wide range of crimes – examine the places, find significant clues, interrogate witnesses, and so much more. The case will be solved depending on the investigative actions and player's strategy.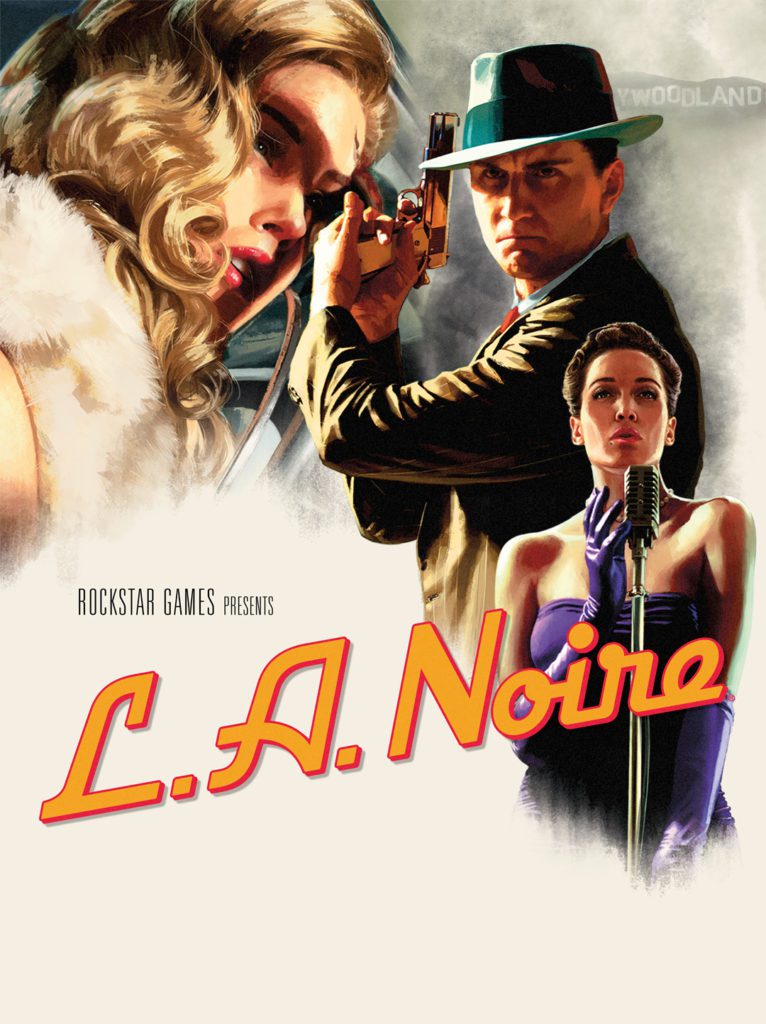 By the way, the unique soundtrack perfectly recreates the atmosphere of the late 40s in Los Angeles. L.A. Noire features magnificent graphics. Moreover, the locations, animations, and characters fully match the game genre.
In addition to the story missions, players can take calls on the police radio, carry out additional tasks to keep order in the city. Moreover, the players can move on foot or use cars.
One of the most interesting stages of the game – finding and investigating the evidence. The amount of evidence you find defines the final assessment of the completed case.
Among the disadvantages, we have to note that sometimes it can be difficult to navigate – especially while driving cars and shooting.
So, if you are looking for a great detective story with interesting characters, excellent music, and noir style, hurry up to try L.A. Noire.

4. Dark Fall: Lost Souls
Dark Fall: Lost Souls is a British horror-quest game released for the PC in 2009. If you are looking for a horror adventure game with challenging quests, this game is definitely your variant.
The main character is an old inspector looking for the missing girl Amy. He finds her at the Dowerton station, but she is not very eager to return home. Your task is to help the inspector.
Periodically, Amy asks the inspector to "play with her" and each time these games turn out to be a little bit creepy.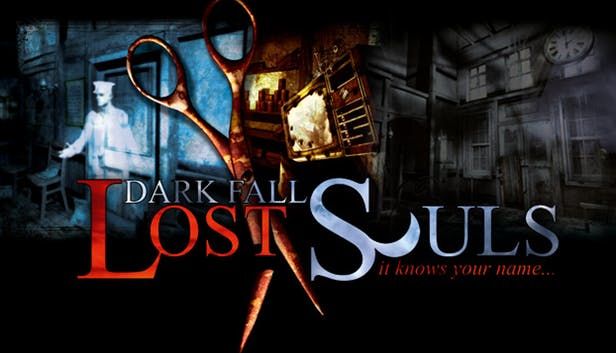 While playing, we have to carry out various tasks: engage in extreme collecting, check torn photos, listen to audio recordings, use damaged mechanisms, and so on.
Dark Fall: Lost Souls uses a simple point & click interface to move the character around and control the environment. The design comes with dark tones that create a thrilling atmosphere. Surprise effects, ghosts, and scary sounds – all these things you will find in Dark Fall: Lost Souls.
Summarizing all the points, Dark Fall: Lost Souls is very exciting, but we don't recommend playing this game for children and too impressionable people. This is one of those games that you will never want to finish.

5. A Vampyre Story
A Vampyre Story is the next game that we are going to review. We have to admit that this game fully immerses you in the playing atmosphere.
The game's plot begins with a young and talented opera singer Mona. Once she was noticed by baron Shrowdy von Kieffer who was a vampire. He kidnapped Mona, bit, and imprisoned her in a sinister castle. Your task is to help Mona to run away from him and return to Paris.
The gameplay is quite standard: collect items, complete tasks, solve puzzles, communicate with characters. Mona will have to explore all the corners of the castle to get to hard-to-reach places.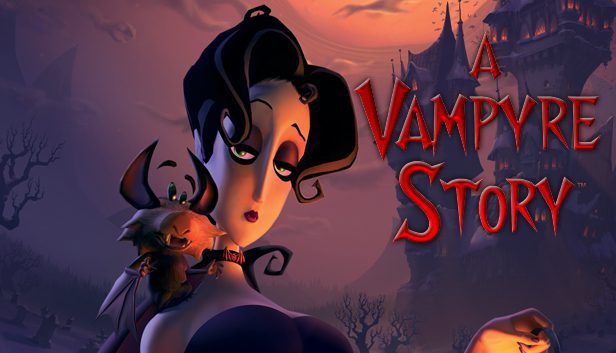 This game is certainly the creation of professional artists. We were impressed by its stunning graphics. All the locations and characters are carefully developed. Marvelous buildings, colorful interiors, and special effects – all these things describe A Vampyre Story.
Another interesting feature there, all the provided tasks are both entertaining and logical. Besides, all the dialogues come with the liveliness of intonation and the variety of accents.
All in all, A Vampyre Story is a great adventure game. We have not found any negative feedback from the users, but we have to mention that this game ends too fast.

You may also like: 11 Best Love Story Games for Android & iOS
6. Real Myst
Do you want to explore a magical island? If your answer is "yes", we have to recommend you to try Real Myst game. Special effects, entertaining quests, and magnificent 3D graphics are waiting for you!
The player reads the book and discovers an amazing island called Myst. By placing your hand on the last page of this book, the player is carried away into the described world, and he has no choice but to explore the island. While playing, the main character discovers new books, carries out complex mechanisms and puzzles.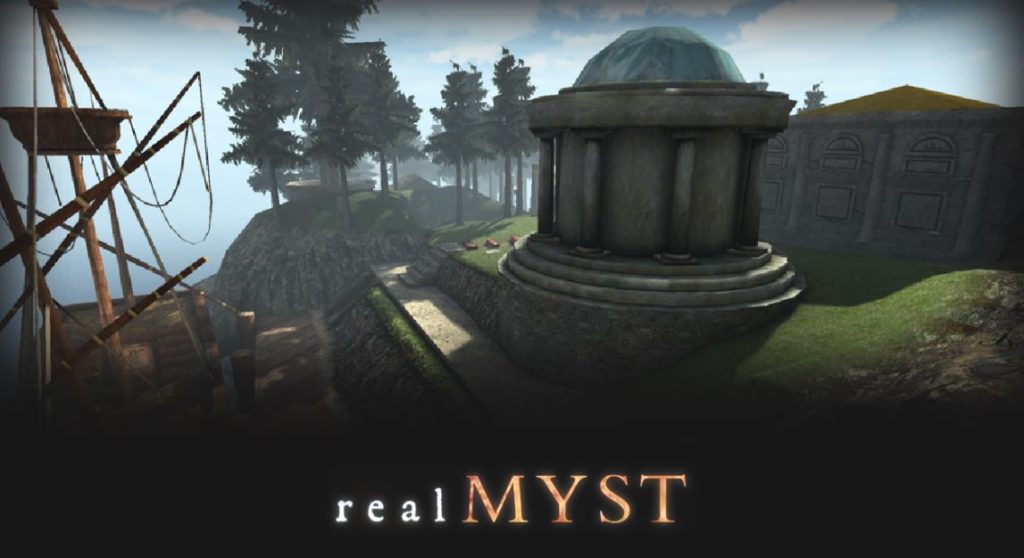 Unlike the classic quests, this game does not provide many characters and objects. The interface is quite simple to manage. Besides, in the numerous books and notes, you will find all the significant clues.
In case of any misunderstandings, the game provides you with Interaction guides where you will find out how to interact with various objects.
Real Myst comes with upgraded 3D graphics. We have to admit that we were impressed by the wonderful animations of this game – forest landscapes, deserts, and rocks.
To conclude, Real Myst is a top-grade game. However many users highlighted that the game does not offer a convenient navigation system.

7. Dreamfall: The longest journey
Dreamfall certainly deserves to be mentioned in our article. This is one of the best examples of adventure games.
In this game, there are three major characters – Zoe, April, and Kian. Each of them has unique abilities and intentions. At first, the three storylines develop independently, but then the fates of the characters will be intertwined together.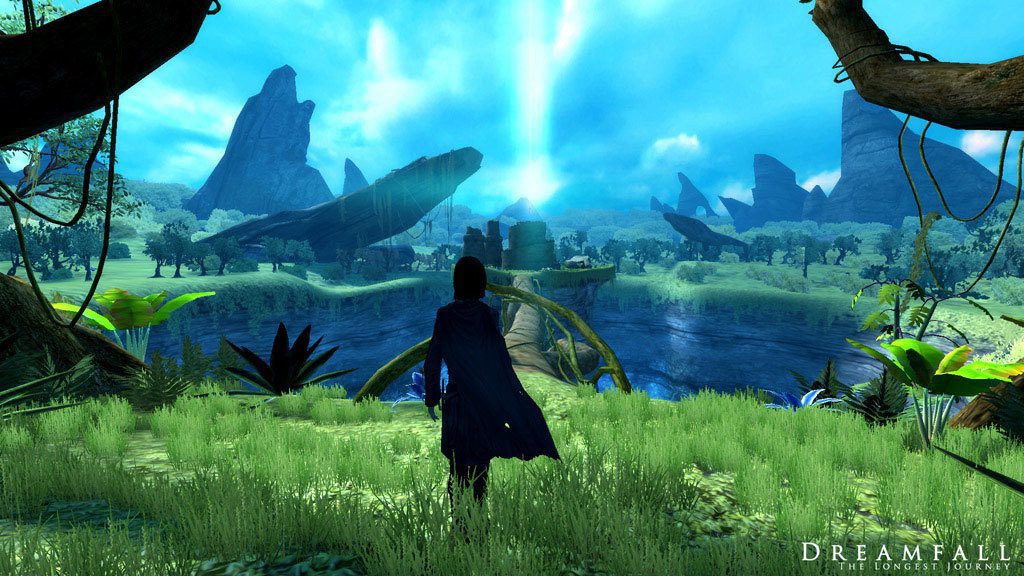 However, most of the time you're going to play for Zoe – and just sometimes for two other characters. It's even fair to say that you're going to play for April the least amount of time, in contrast with the first part of this game "The Longest Journey".
The whole game starts with Zoe trying to find her ex-boyfriend, Reza, who disappeared mysteriously while investigating the new product of a giant tech corporation. On this journey, Zoe gets involved in a new whirl of plot twists and eventually discovers that she owns superpowers.
What is more, she discovers that there are other world, except Earth.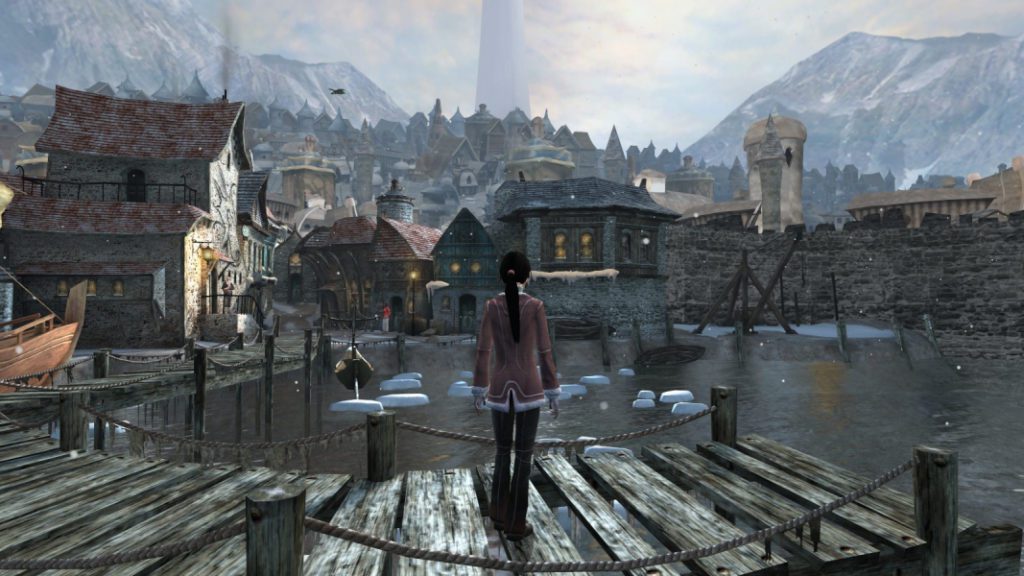 The whole action of the game in Zoe's world takes place in nearly 2200, the world of the far future, with the superior technologies of the post-apocalyptic world. In the best traditions of the post-apocalypse world, some areas of life are still in a deep crisis and everything is under the autoritrian regime.
The graphics of the game is more than decent for 2006 – it is especially exciting how detailed is each world recreated. The game itself is really beautiful – you're going to visit the fairy-tale landscapes, cyber cities, magic towns, and many more.
But the core aspect of the game is, without any doubt, its amazing and captivating story. It was written by a famous Norwegian director, and you're going to be shocked not once while you're passing through the game.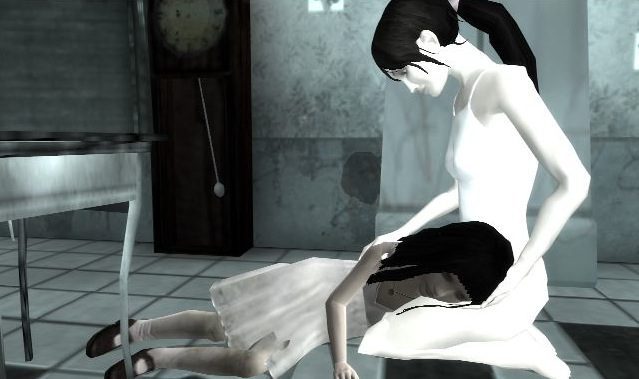 You will see how the whole plot implies the deeper philosophic meaning, some plot twists will leave you thrilled, and some questions will remain unanswered. It's funny, but in 2021 you can see how many allegories of this game apply to the modern world actually.
The quests are not too difficult – it will take from thirty seconds up to a couple of minutes to tackle them. Plus, we have noticed that the game interface is quite easy to manage. The graphics fully matches the game genre.
Apart from solving quests, the players will have to participate in battles, sneak around the enemies, hack electronic devices, and so much more.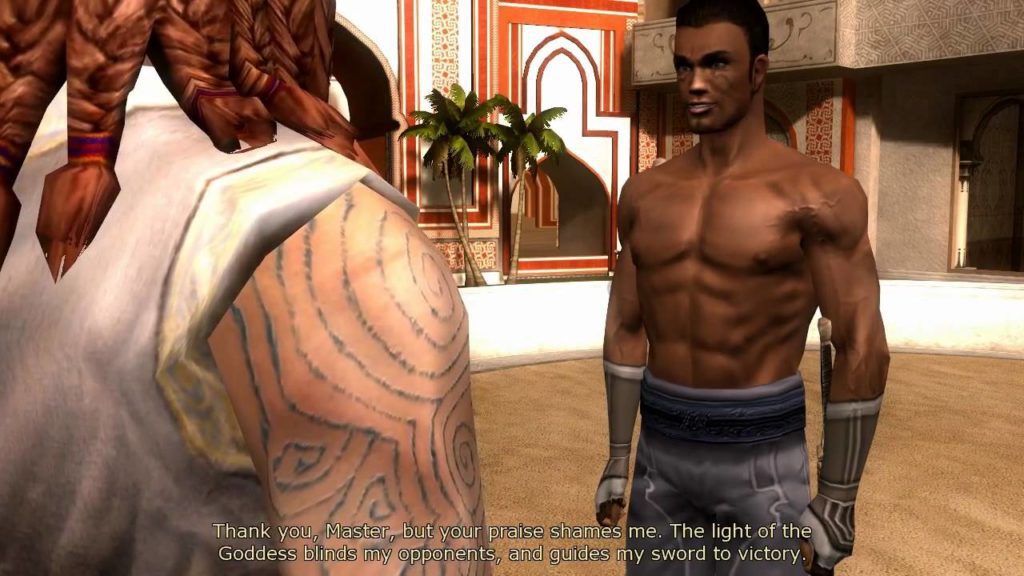 As for distinguishing features there, the gameplay is not focused only on solving puzzles, it also provides managing the interaction of the characters and traveling through the game world.
Dreamfall operates very well. While playing, we have not noticed any lags or bugs. But we have to mention that some users find the provided quests a little bit boring.
This game is perfect for everyone – for those who like action, riddles, conversations, interesting stories, and adventures – all the genres are mixed here. It just keeps you captivated till the very last minute of it. By the way, in 2013 there were several sequels released – in case you'll wonder what will be the final of this story you can find them on Steam.
Colorful landscapes, puzzles for combining objects and starting mechanisms, and a variety of lively characters – all these features describe Dreamfall.

8. The Secret of Grisly Manor
The next game is The Secret of Grisly Manor. It is available for IOS and Android.
When you go inside the grandfather's house, you find out that he is not there, but his presence does not leave you. The major task is to explore the house, look for hidden objects and solve puzzles that grandfather prepared for you.
The game offers a wide range of interesting features. For example, you keep a diary to record all the clues to solve the puzzles.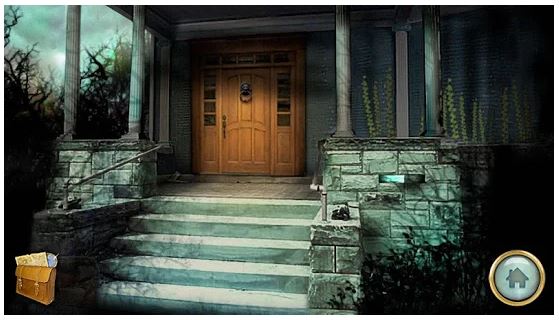 Moving on, in case of any difficulties, you can use the integrated hint system. However, despite its simplicity, it is quite interesting to play.
The game boasts a well-developed design. All the locations, objects, and characters are developed in detail. Moreover, sound effects and graphic presentation provide the game its special charm.
In general, we liked this game. The only drawback that we have found there – the game is too short.


9. Gray Matter
Another interesting alternative is Gray Matter. This is an adventure game with an involving plot and challenging quests.
Neuroscientist David Stiles lost his wife in a car accident a few years ago. But he continues to work on exploring the secrets of the human brain. The scientist hires an assistant to conduct a series of experiments. But a girl sent from college does not dare to ring the doorbell and runs away. A young lady Samantha Everett observed this scene and decided to pretend to be a new assistant to get inside.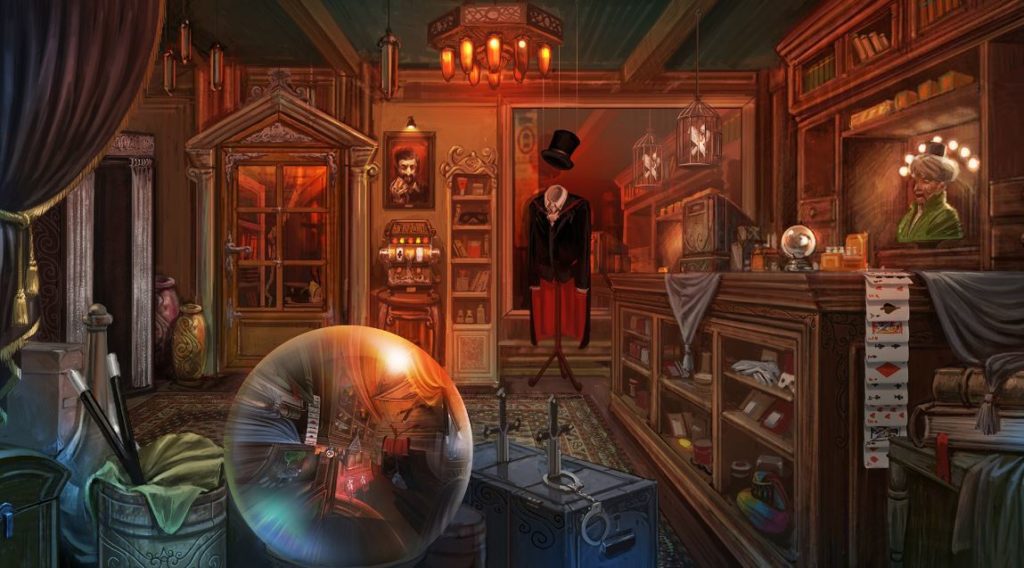 Most of the time you will play as Samantha, but sometimes play as a professor as well. While playing, the users have to collect various things, make decisions, solve puzzles, and so much more interesting features.
By the way, in this game, you will find a great number of quests – visual puzzles, word games, magic tricks, and riddles.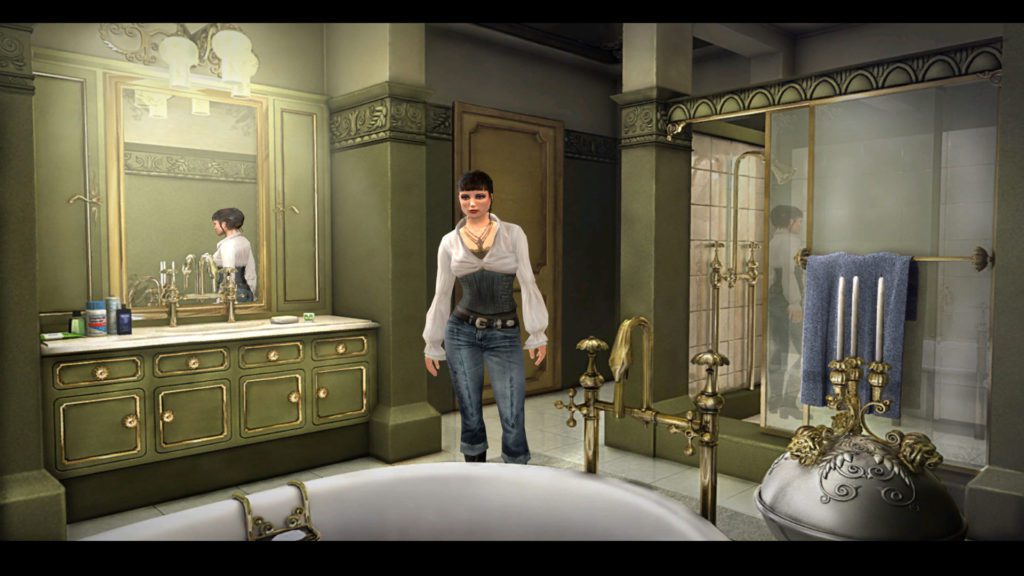 We have to admit that Gray Matter is quite a logical and realistic game with a well-developed design. The quest is quite long – it consists of 8 chapters. The game idea, locations, and characters make the most favorable impression.
In general, the game is not difficult, but its plot is very exciting. Moreover, many users find that the provided quests sometimes are too simple.
If you always wanted to try yourself at paranormal phenomena or conduct neurobiological research, Gray Matter is certainly your variant.

10. Nibiru: Age of Secrets
Another popular game that we want to bring your attention to is Nibiru: Age of Secrets. This is an adventure game with exciting quests.
In the story of the game, during the construction of a new motorway, the workers came across an abandoned tunnel. Later it turns out to be a secret German base from the Second World War. You play as Martin Holan, who is assigned to explore this tunnel. The inspection of the old tunnel turns into a dangerous adventure for Martin with many unexpected discoveries.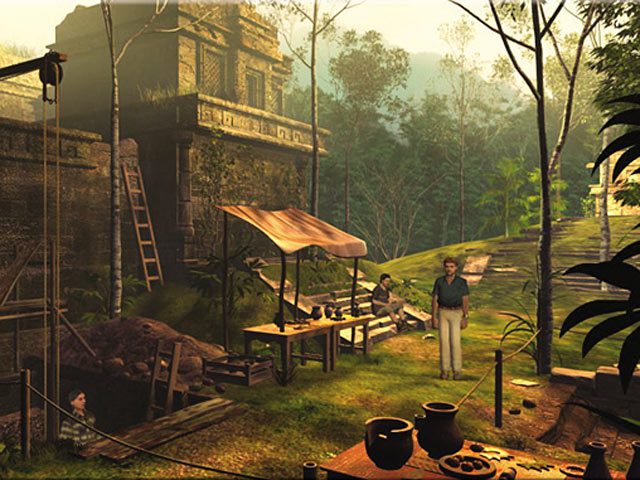 The game comes with 5 chapters with around 100 various locations. Moreover, it consists of two dozen NPCs and various dialogues that you have to listen to – they will help you to find significant clues.
The marvelous graphics combined with good music guarantees involving playing. The plot keeps the player's attention throughout the game. The quests here are well-developed and they are not as difficult as may seem at first.
Do you want to explore World War II history? In this case, hurry up to try this option. However many users complain that localization does not perform well.

You may also like: 11 Best Zombie Survival Games for Android & iOS
11. Detective Grimoire
Can a detective quest be both exciting and funny at the same time? If you don't think so, you should definitely try Detective Grimoire.
This game is available for IOS, Android, PC, and Mac. The navigation system is based on the point & click principle.
The game's plot includes finding clues and interviewing witnesses to find out why the owner of a small tourist attraction died. All you need to do – explore the locations and compare the available facts.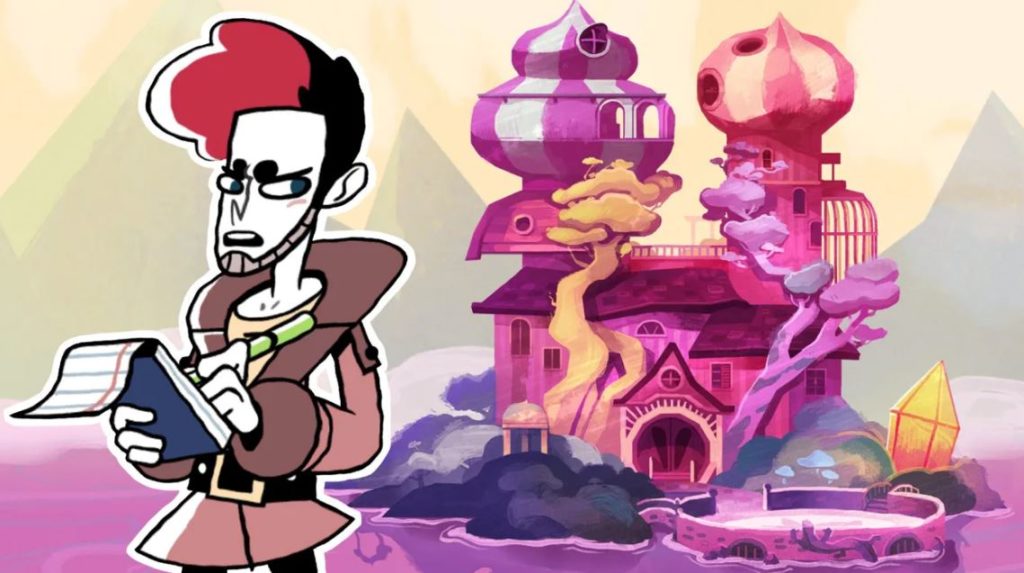 Detective Grimoire combines pleasant and unconventionally organized puzzles together with an intriguing detective story. Plus, we have to admit that this game is quite complex and you will have to spend a lot of time to complete it.
So, Detective Grimoire is worth trying. The game features involving dialogues, first-class humor, and an organic soundtrack.
However, we have to admit that many users find the provided animations and characters a little bit strange.