Messengers are the main way for modern Android or iOS phone users to communicate. Simple texting is not always enough to convey the right emotions. You can use audio or video calls, voice and video messages, but this is not always convenient or appropriate.
The only way you can express your emotion in one second are stickers, emoji, animations, and other ready-made mini images. However, messengers don't always have suitable gifs.
Thus, you should definitely try these best stick texting apps for Android & iOS. They offer different formats and can work with many messengers.
You can also make your own stickers using these best free sticker maker apps.
Kika Keyboard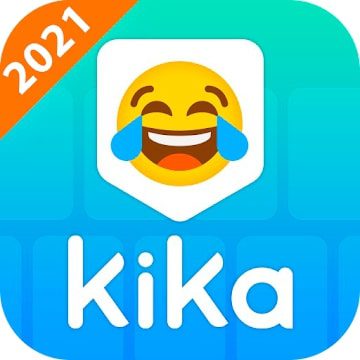 The main advantage of the Kika Keyboard app is the incredibly deep customization of the design.
The user can choose the background of their keyboard, select the style of characters, the font, and the sound made when they press.
Additionally, there's a handy GIF animation search that's built over the main keyboard.
There's a sticker search and character compositions. There's even a buffer where you can save frequently used content – snippets of text, pictures, clips, and so on.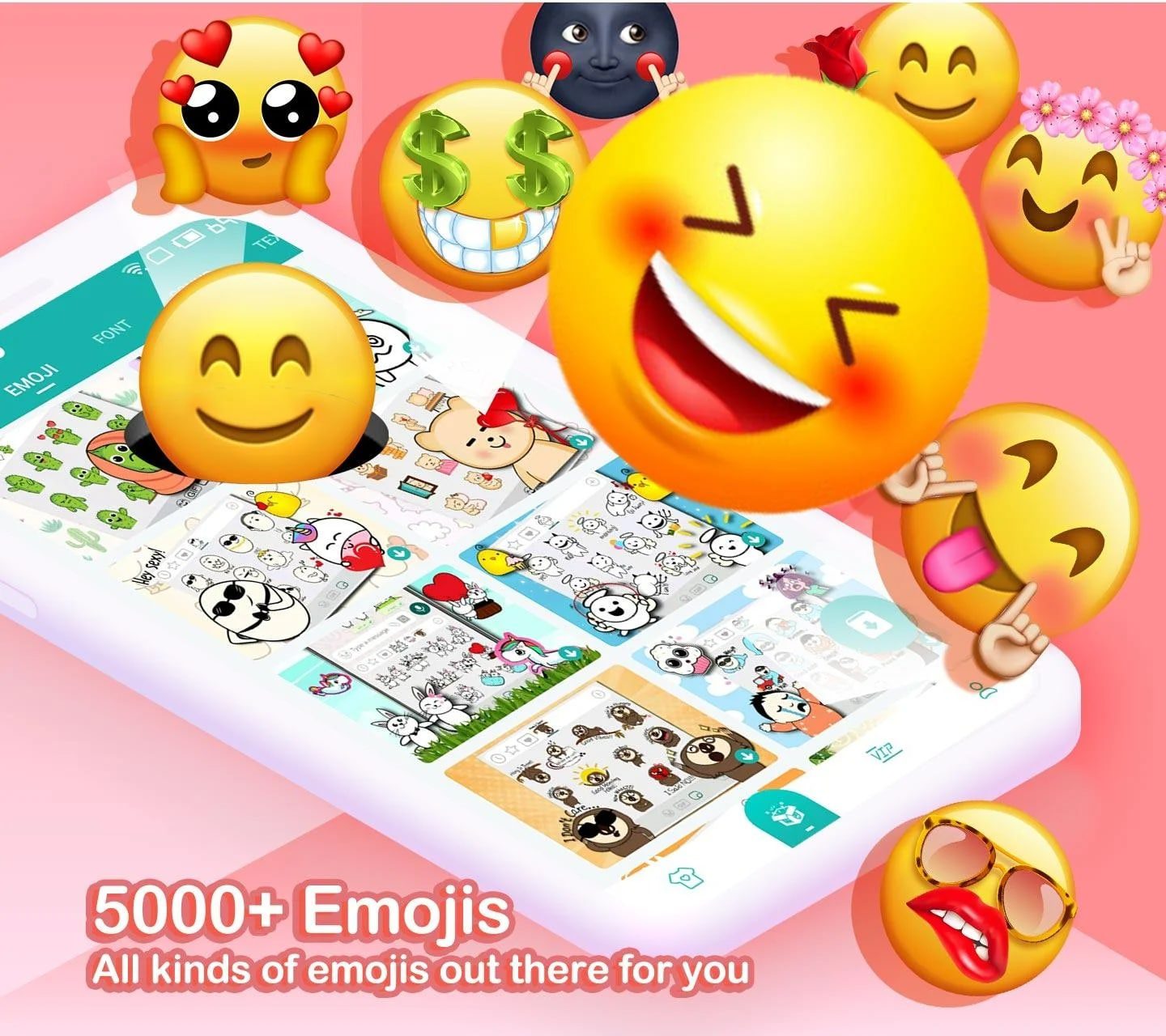 This app also has an impressive arsenal of different features and capabilities. Here you can save content to a clipboard, change fonts, download stickers, search for GIF animations, and so on.


You may also like: 11 Best Group Messaging Apps for Android & iOS
Text animated sticker maker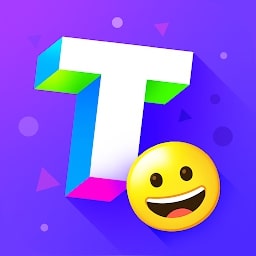 If you are a fan of popular messengers, the mobile app Text animated sticker maker will definitely come in handy.
In a few seconds, you will create unique stickers that you can share with other users. Surprise your friends with creative communication.
Use any font and animation to create your stickers. A wide range of offered colors, animations, and fonts will make the process interesting and fun.
There is no limit to your creativity. You can use stickers for any occasion: ask for a date, congratulate on a birthday, and say good night.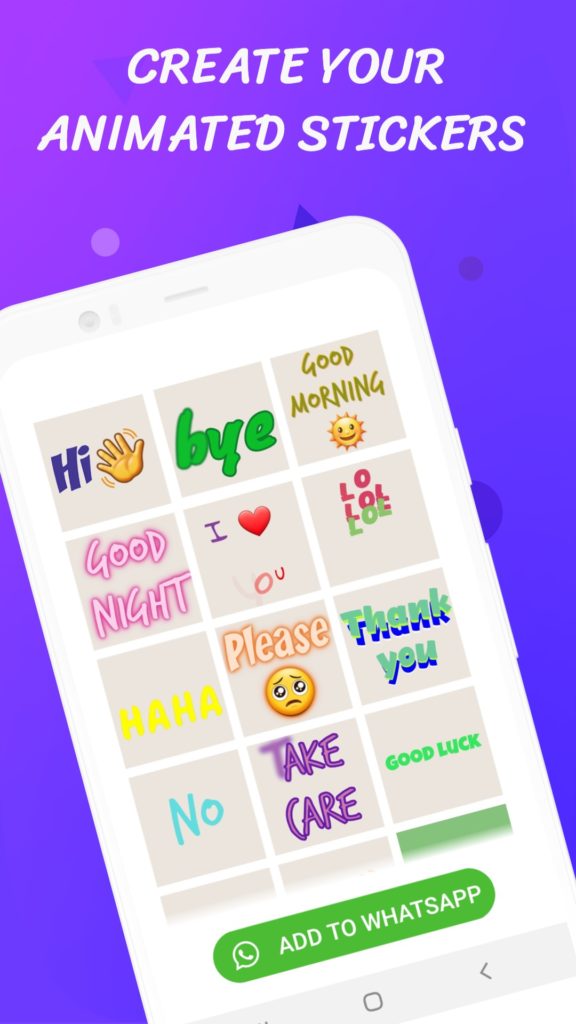 Create whole collections of stickers that can be conveniently stored in separate folders. They are saved in GIF format and are suitable for social networks and other messengers.

Facemoji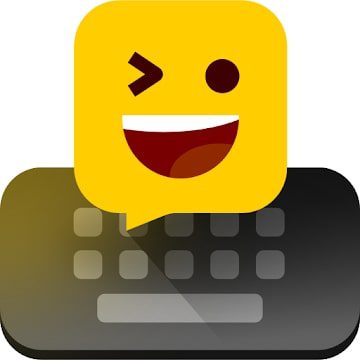 If you want to send cool emoticons, Facemoji might be the perfect app for your phone.
Facemoji has a collection of over 3,600 emoticons, emojis, GIFs, symbols, stickers, and more.
Since the app is focused on virtual forms of self-expression, it has all the necessary functions related to emoticons.
For example, there is a feature to combine many emojis in a single tap, as well as emoji prediction.
The best feature of this app is the ability to create your own emoji by uploading your own image.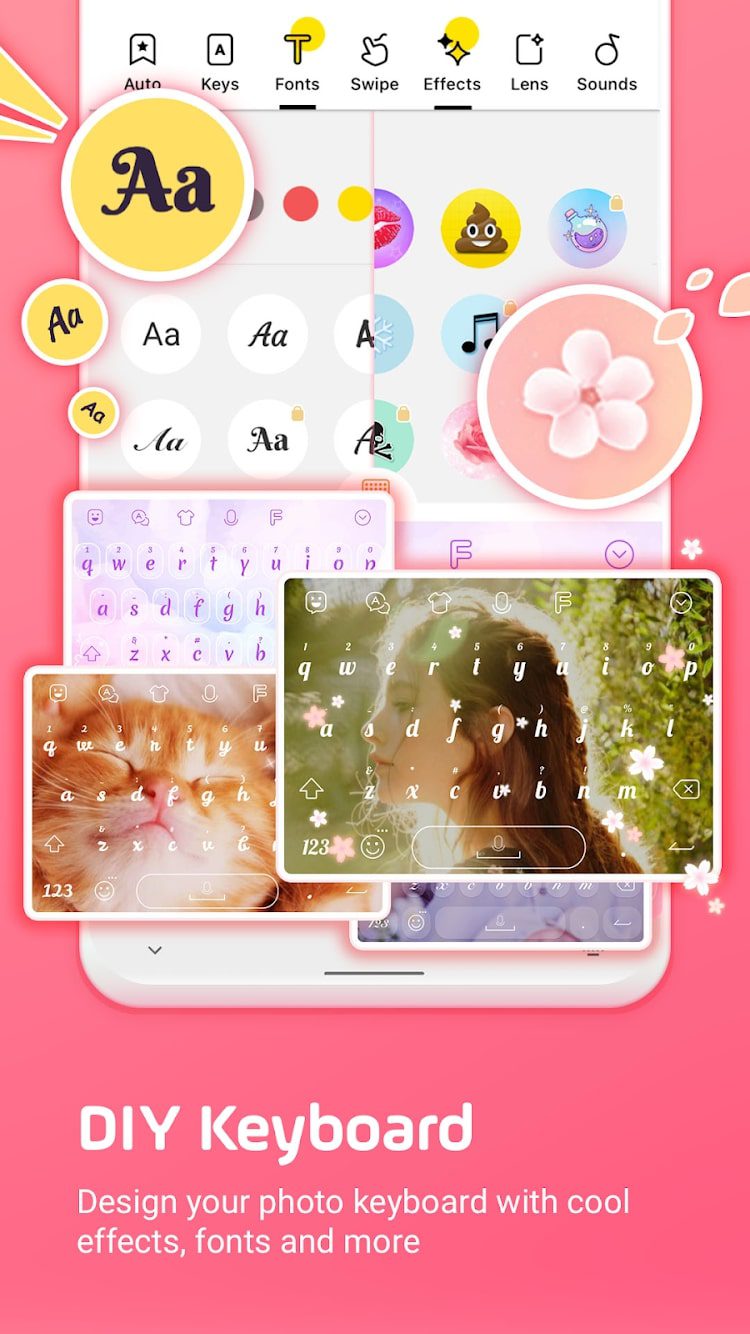 This app has a very impressive arsenal of interesting interface styles. There are options with kitties, with neon backlighting, and there's even a menu for creating your own style. Yet, there are also standard classic options, if you're bored with plenty of colors.


Ai.type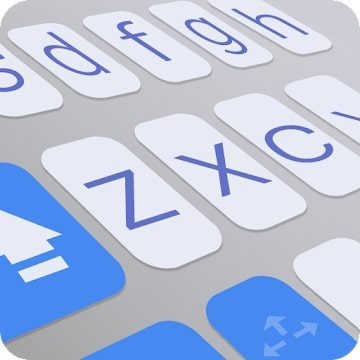 Ai.type automatically adjusts to each user's typing behavior. This speeds up typing significantly.
The program can analyze each letter, correcting not the whole world, but only a part of it, if necessary.
One of the main differences of Ai.type is the premium paid version. It is inexpensive but provides the user with a large set of themes and extra features.
With around fifty extra fonts, over a hundred sound effects, around ten pop-up animations, and a huge number of themes, Ai.type surpasses many other keyboards.
Here you can customize the look of the keyboard exactly the way you want it. In the trial version, all features are only available for 14 days.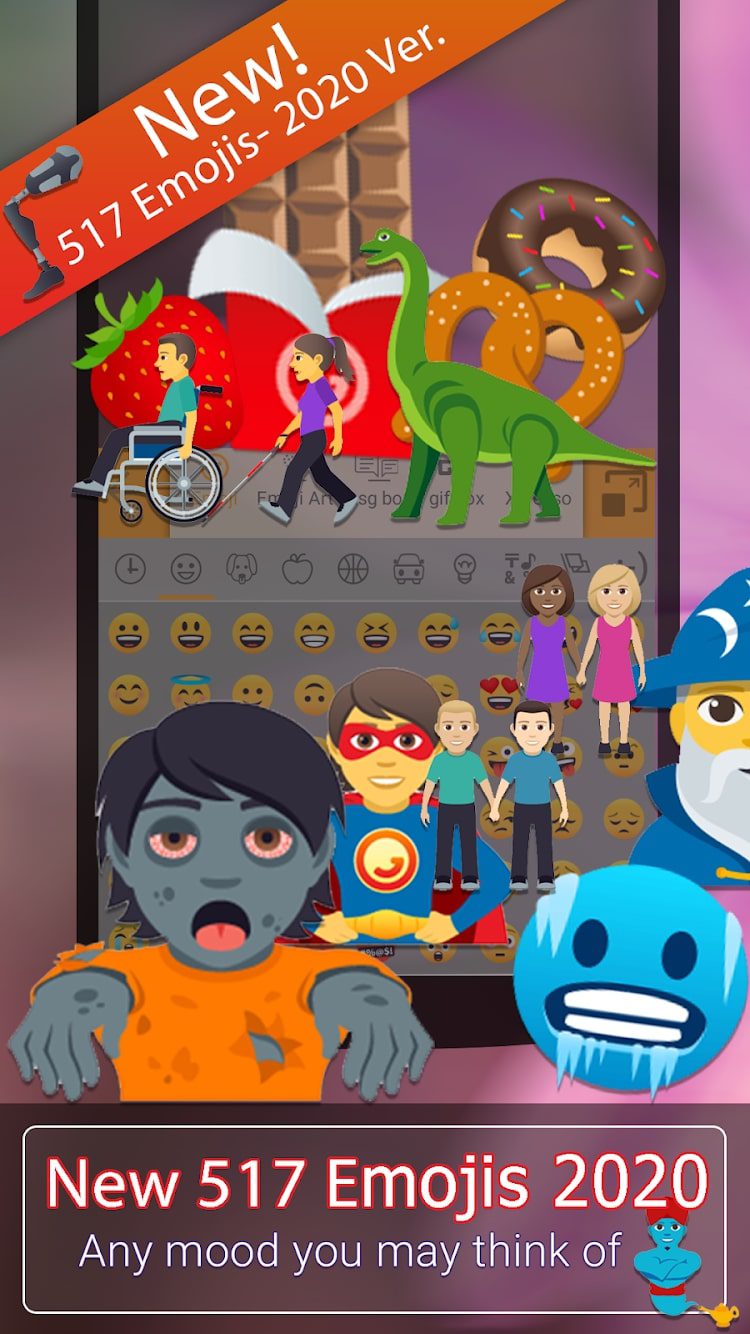 The app has a strict privacy policy. It does not collect any personal information without your permission. The program is distributed for free and without annoying ads.

GO Keyboard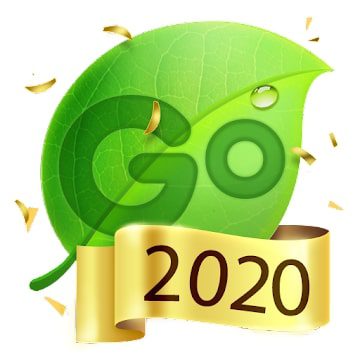 In GO Keyboard, you'll find over 300 fonts, emojis, gifs, and other embellishments. You'll have continuous input, clipboard management, and auto-correct.
GO Keyboard looks good and is pretty handy. You'll also be able to buy the premium version. It has extra themes, animations, front-facing camera-generated cartoon avatars, and no ads.
This is a tool for true "text maniacs". If you spend hours typing every day, this program can be very useful. It helps increase your typing speed thanks to handy large buttons, memorization of words and phrases, and many other features.
Use different themes, stickers, and GIF animations. There is a built-in buffer for storing important information, and there is a handy search for GIF animations.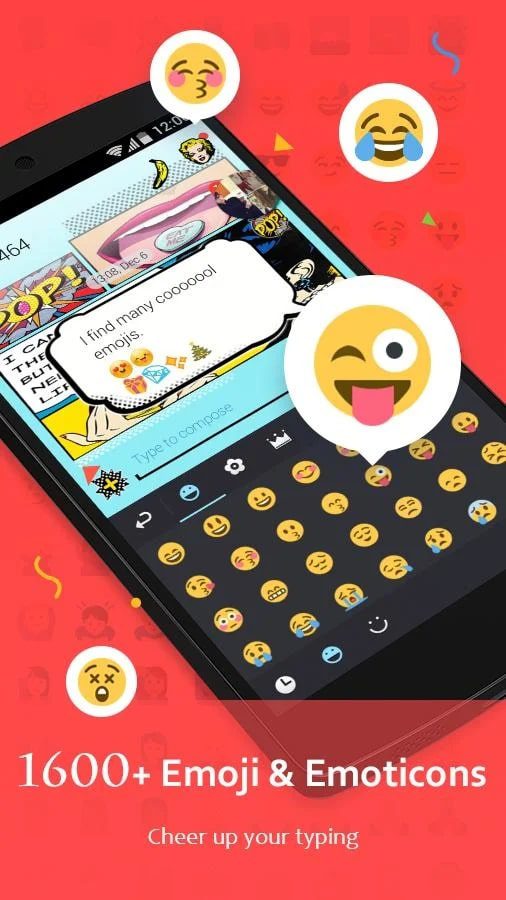 A search bar is also available with results in the keyboard itself, you can even make a calendar entry without leaving typing. At the same time, auto-correction of errors works perfectly, continuous input – too.

Gboard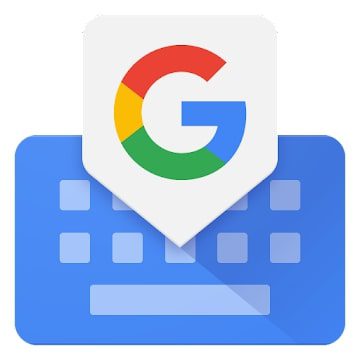 Gboard is Google's proprietary keyboard. In addition to flexible settings and easy typing, it provides the user with a lot of handy extras.
For example, there is a menu for finding GIFs, stickers, emoticons, and entire character compositions. It works absolutely everywhere, in any messenger or social network.
Also, the keyboard is equipped with a built-in translator. There's also an Emoji Kitchen menu for creating stickers from combinations of emoticons.
The Voice input function here works very accurately. There is also a personal dictionary that allows you to write whole phrases with a handy abbreviation.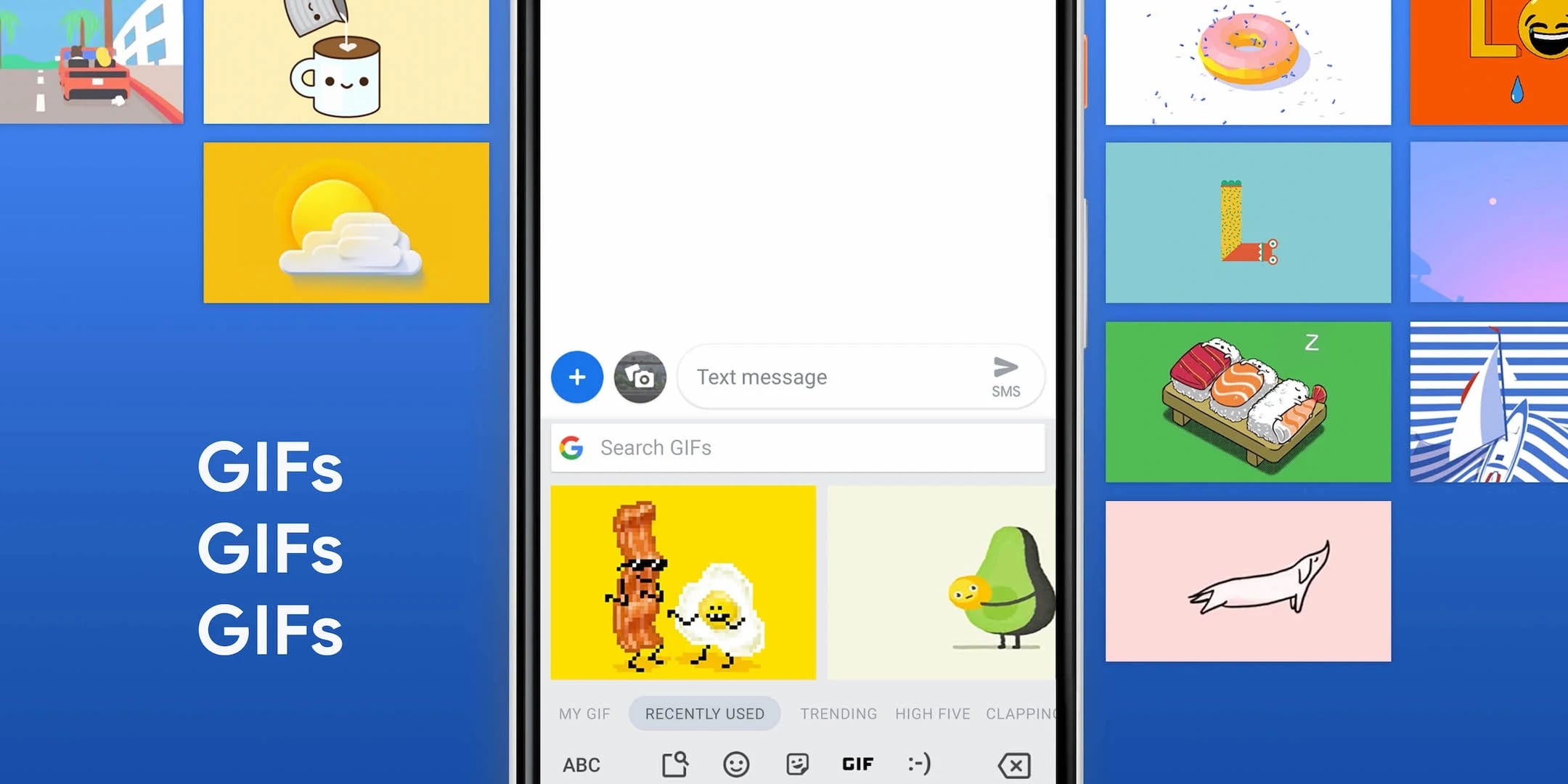 Additionally, you get a variety of colorful themes, three keyboard sizes, GIF animations, and emojis. You can also create shortcuts, jump to other applications, copy and paste the text.


You may also like: 11 Free Funny Message Apps for Android & iOS
SwiftKey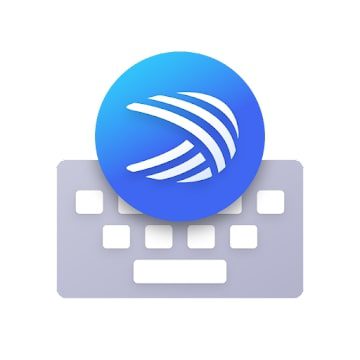 SwiftKey has the same advantages as its competitors. It also has a built-in translator that allows you to communicate in chats without using third-party software.
There's voice input, sticker search, GIFs, as well as flexible keyboard size and interface customization. Of the unusual chips, we can note the function of creating a sticker from your picture.
There's also a Google search right on the keyboard and a built-in buffer for storing frequently used data.
The SwiftKey app uses artificial intelligence. This feature allows it to capture important information and take it into account to guess the next word.
As soon as you start typing a word, it will show up in its entirety. Users note the convenience of this type of typing and the accurate word selection.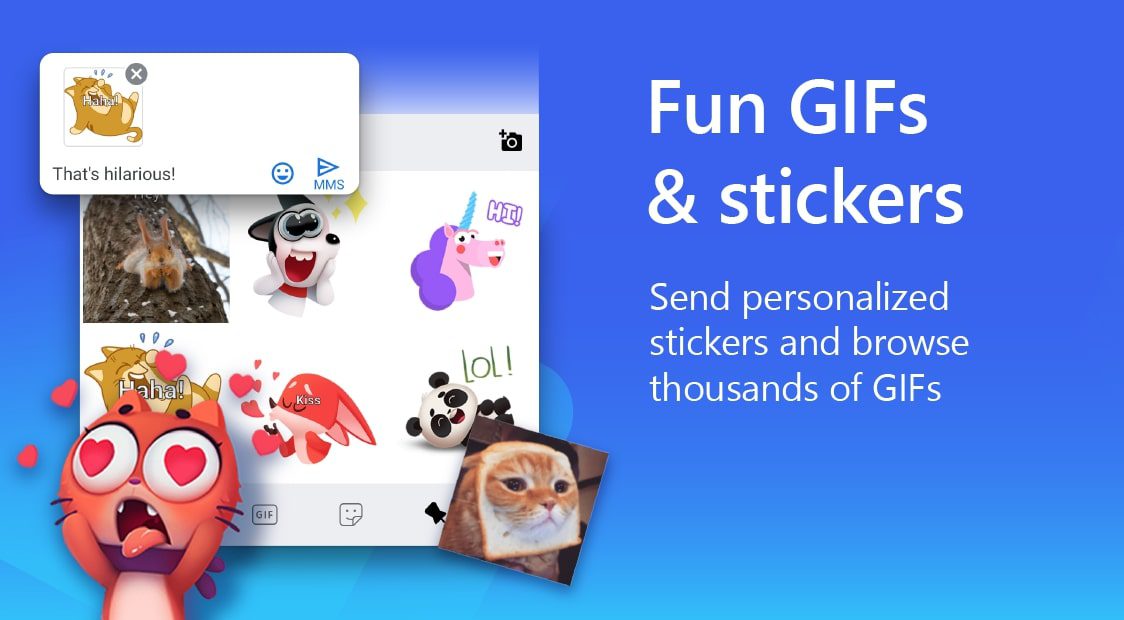 Over time, artificial intelligence begins to work even better because of its teachability. As a result, you rarely have to type the whole word, because SwiftKey will do it automatically, which saves you time.


Fleksy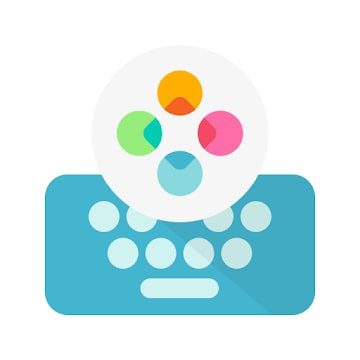 The creators of Fleksy decided that just text, GIF animations, and emoticons won't please the modern user. So they added a whole social panel above the main key block.
There you can search for memes, animations, stickers, and even YouTube videos to send this content to the chat immediately.
The feature is really handy, especially if you don't want to go into separate apps and search for the necessary links there.
Additionally, there is a very flexible style setting system with a separate store. You can use voice input from Google and nice click sounds when you press the virtual keys. Very useful for those who spend a lot of memes and videos when communicating.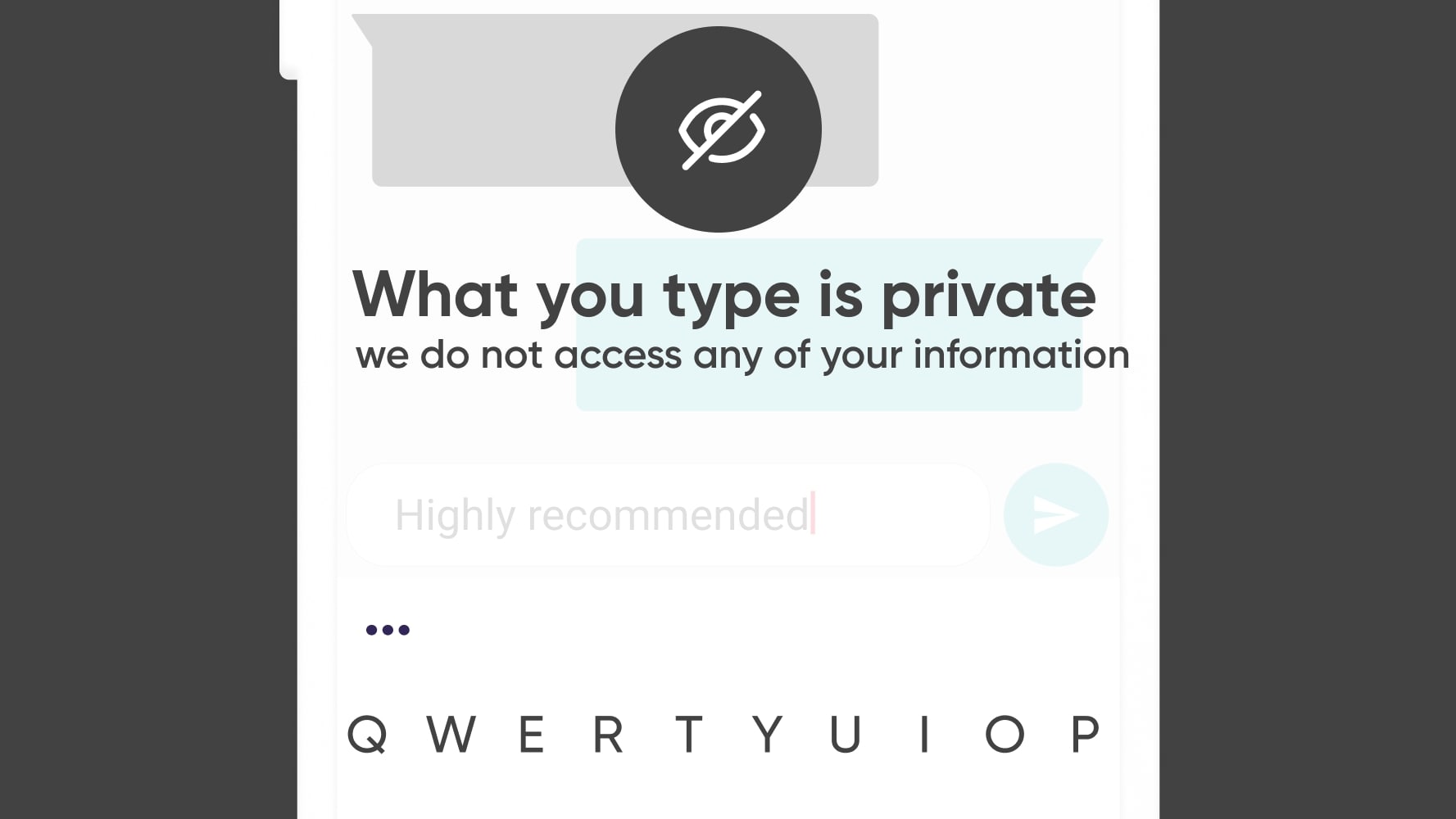 Fleksy is officially the fastest keyboard in the world. The typing speed is amazing, even for users with thick fingers. Compared to GO Keyboard or SwiftKey, Fleksy is really fast when it comes to typing. The intuitive layout of the letters makes typing easy.


Redraw Keyboard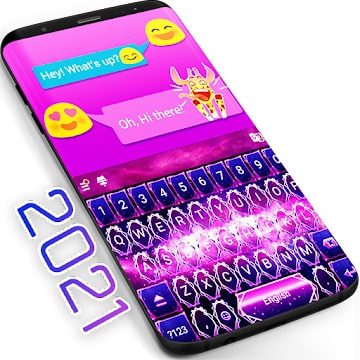 Redraw is one of the simplest keyboards, compensating for this shortcoming with hundreds of themes and plenty of emojis. This should be enough to make it look the way you want it to look.
Besides, the app comes with a built-in translator and support for Google.Docs. The privacy policy is worth noting. This app does not save the information entered in the password field.
Also, the program does not remember credit card numbers. You can save the typed text in the cloud and delete it as needed.
This app also supports gestures for faster typing. If you prefer "swipe" to normal typing, this app is definitely worth a look. 300 languages are supported and moreover, it is possible to work with 5 languages at a time.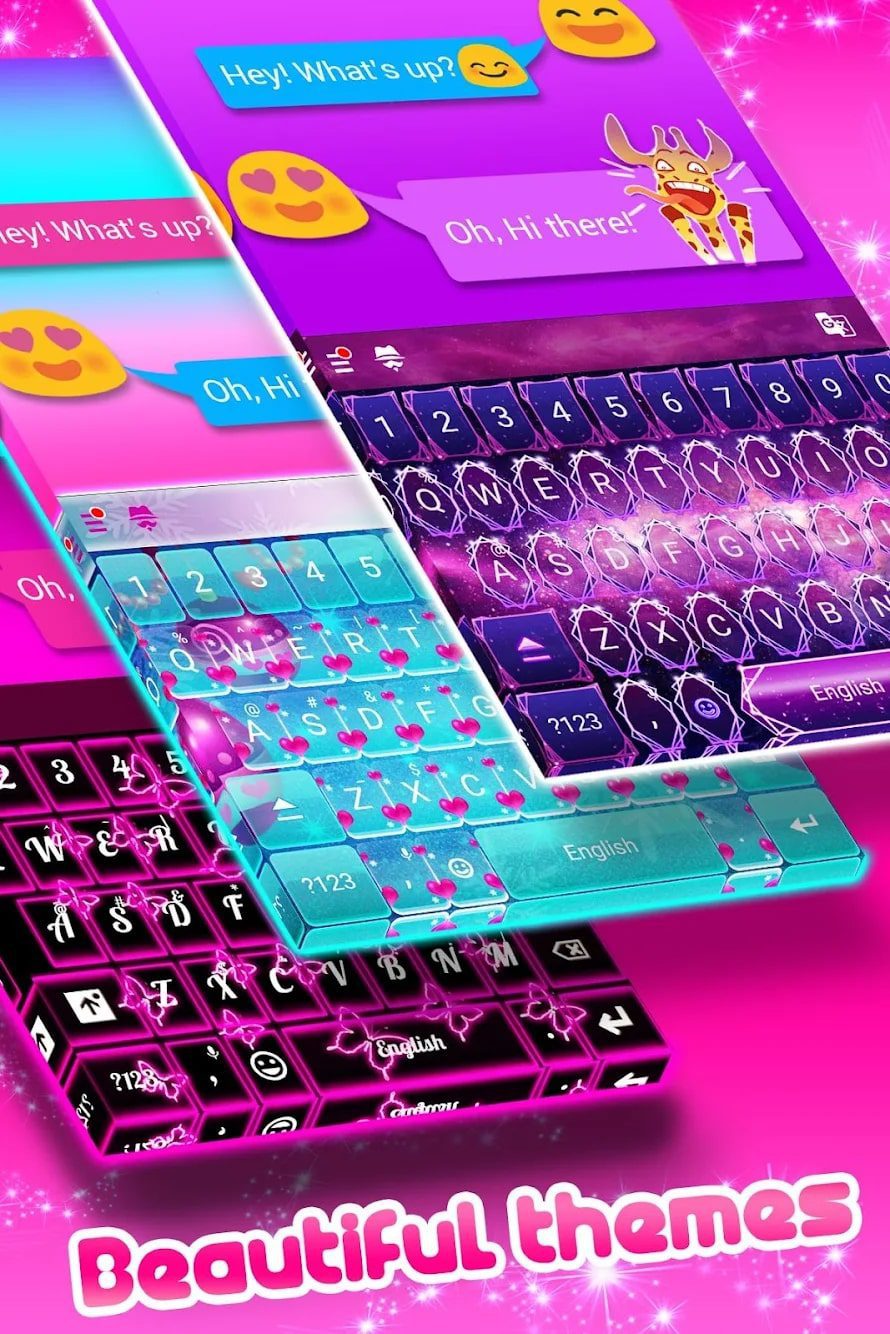 For owners of a large phone screen or fingers, for more convenient work may be useful to change the location of the keyboard on the screen and its size.

Chrooma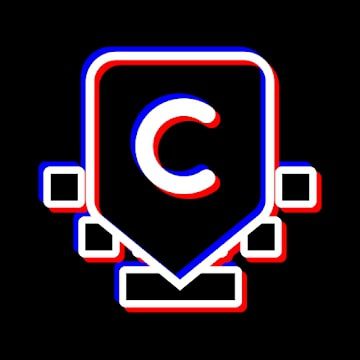 The Chrooma app is very similar to Gboard but differs from it in that it has a large number of customizable settings. Here you will find a lot of useful features.
These include gesture input, keyboard resizing, predictive input, and auto-text correction. Chrooma also includes some extra features.
This is a separate line of keys with numbers, emoji support, GIF search, one-handed input mode. Up to 60 languages are supported.
The most interesting thing is the adaptive color mode. The keyboard automatically adjusts to the color scheme used by the application when entering text. It looks as if it is part of the running program.
The background turns blue for Twitter, green for Spotify, and yellow for Google Keep. In night mode, the colors become more muted. And if the automatic color change is wrong, it's easy to tweak it manually. You can quickly delete words, sentences, and whole-text fragments.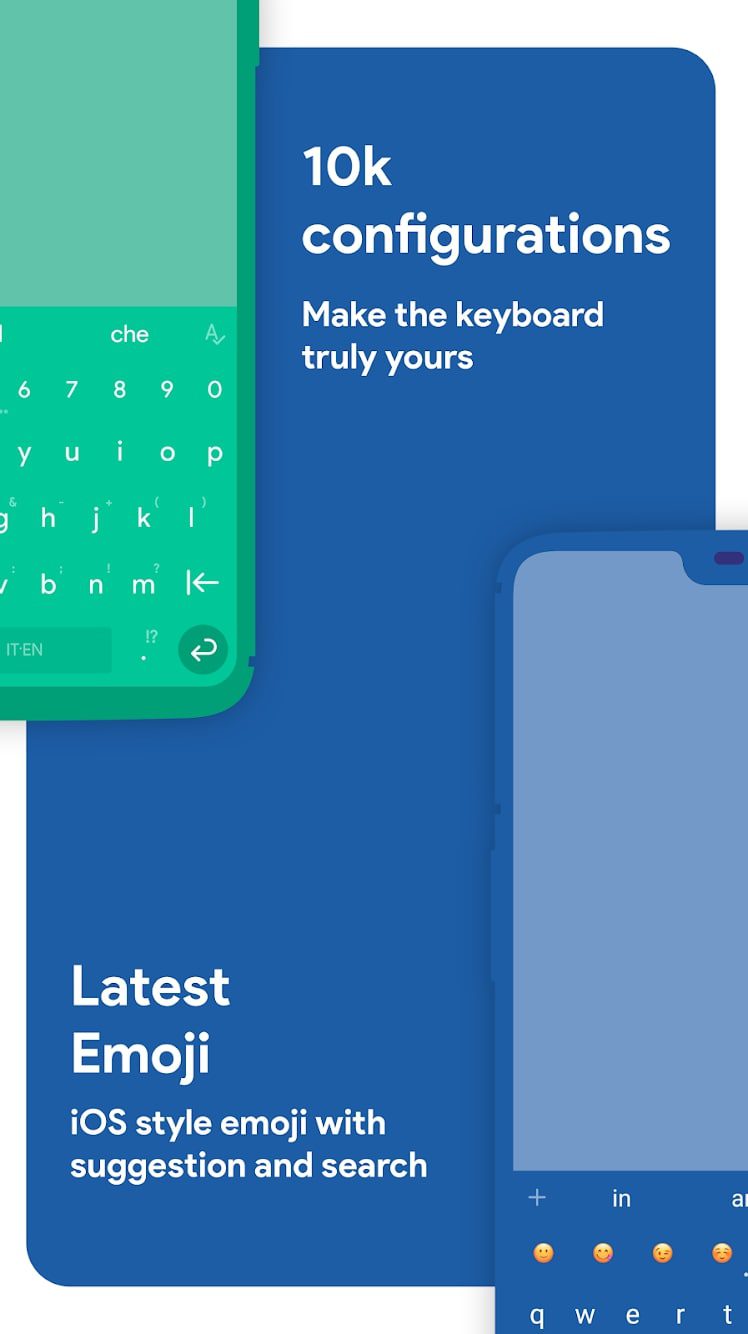 There are elements of artificial intelligence that analyze the text you type and take it into account when you use the program.

You may also like: 7 Best Message Theme Apps for Android & iOS
GIPHY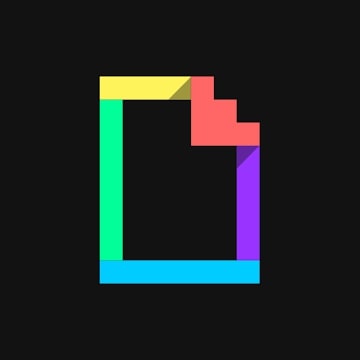 GIPHY is one of the new apps from the popular gif database.
The camera records a short video clip to which you can apply many filters, special effects, stickers, or text.
There is an accelerated shooting mode with five photos at a time. This is probably the best combination of a camera app and a gif creator.
It doesn't have extensive camera functionality, but it does make better gifs than other programs.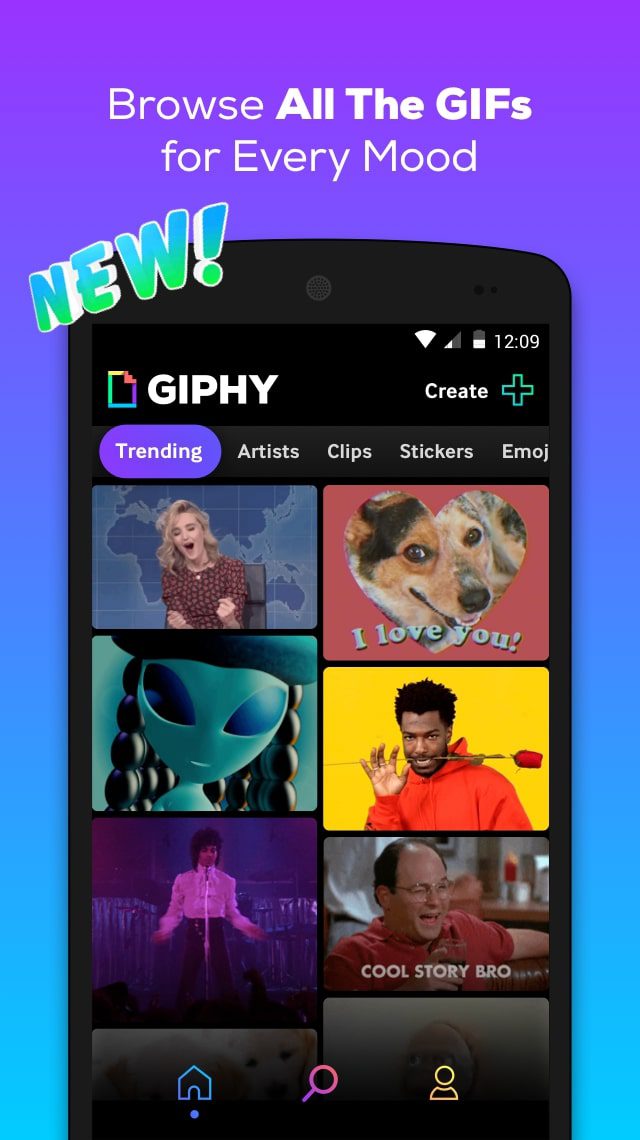 The program is completely free and has no in-app purchases.