Developed by Patoland and Land Patricio – Space Indie Studios. Sol 705 launched in 2020. Intriguing and funny stories, where the main characters solve the problems associated with the creation of alien creatures in the city. The game does not require registration. Just install Sol 705 on your device and start playing.
Check also creature collecting games to find more cute and funny monsters!
When you start Sol 705 for the first time, a bright purple splash screen with animated characters appears on your screen. Especially attractive soundtrack and accompanying font. The pixel style fits very well with the Sol 705 atmosphere.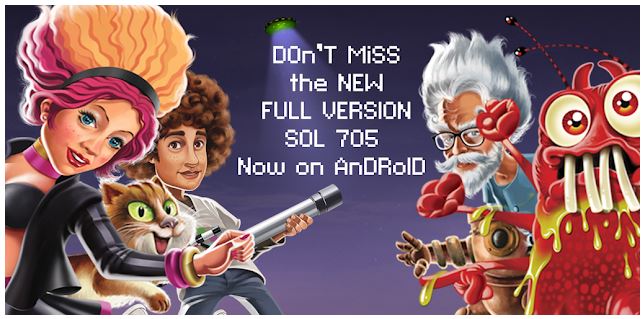 The main gameplay displayed on the screen of your device. All you have to do is follow the prompts and read the accompanying plot text. The application has a button "Settings" where you can choose the best options for the gameplay.
The Sol 705 is affordable and simple. You can find more detailed information on the developer's website. If you have any questions or problems, send your question to the technical support service and specialists will help you in a short time.
The feature is impressive graphics and drawing style. Restrained, beautiful shades allow you to immerse yourself in the gaming atmosphere and feel the cosmic presence.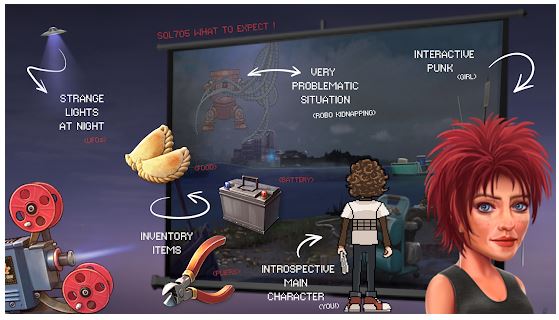 When you first start the game, users will see the "New game" button by clicking on it, you will start a new journey into the world of Sol 705. In addition, the main menu offers users to save the gameplay through the "Save" button. In the settings, you can choose the optimal parameters for a pleasant game.
Sol 705 is easy to use and does not require any additional skills. It is enough to follow the prompts and follow the game plot. It is easy to understand the features of the gameplay.
And if you like games with captivating plots we can recommend interactive story game apps.
Sol 705 is a game where the user has to fight against an alien invasion. An amazing game in its genre will allow you to get a lot of positive emotions. Test your wits, experience the atmosphere of the game, and get involved in an amazing new world.