Laughter prolongs our lives, and having fun makes it more enjoyable. Yet, sometimes it can be hard to cheer yourself up or make another person laugh.
Luckily, there are many different services available that can lift your spirits and offer new ideas for jokes. Some of them are funny in their own right from the very first use. Here we have reviewed the best free funny message apps, each with its own features.
If you often use different messengers and want to make them more enjoyable, then try these best message theme apps for Android & iOS.
Text Animation Maker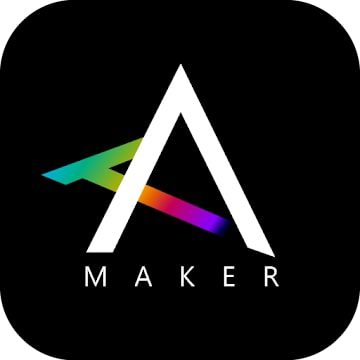 Text Animation Maker lets you add animated stickers to your messages. Here you can animate your text and turn it into a real video. You can choose from 25 animation styles for your text.
This video can be shared not only in private messages but also on social networks. For example, Instagram, Twitter, or Facebook. You can save the video to your smartphone gallery in mp4 and GIF format.
Using this application is very easy. First, you need to enter the necessary text. Then select the style of animation, design, text design details. The program generates a video for you and then you can save it.
You can also connect the auto-play feature to loop the video. The number of characters you can use in this application is unlimited.
There are a huge number of completely different fonts, each of which will suit the style for any purpose. Moreover, the color of the font can also be changed. There are various video creation templates available here that you can use for free.
Thanks to this app, online communication has been taken to a new level. Forget the usual text and tell your story with a program-generated video.

You may also like: 11 Best Apps Like Bitmoji for Android & iOS
Funny Sms Ringtones & Sounds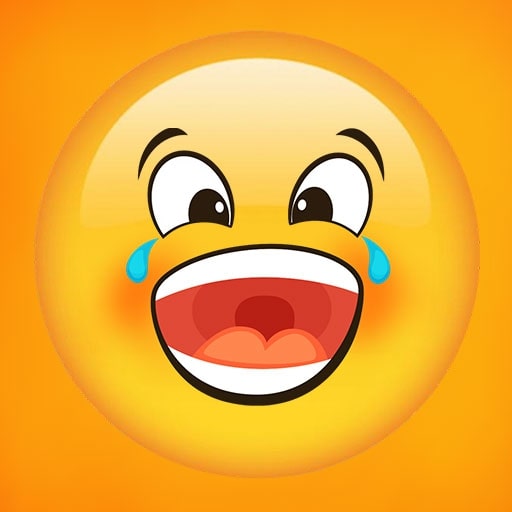 An app with a variety of funny ringtones for messages. Each sms will bring laughter and joy and improve your mood.
You can also set a melody for your ringtone and alarm clock. You can share your sound with all users.
The melodies are not only fun but also loud. It is impossible to leave any call unattended.
All messages will be instantly read and alarms will be successfully noticed. All sounds are legal and have official registration and permission for distribution.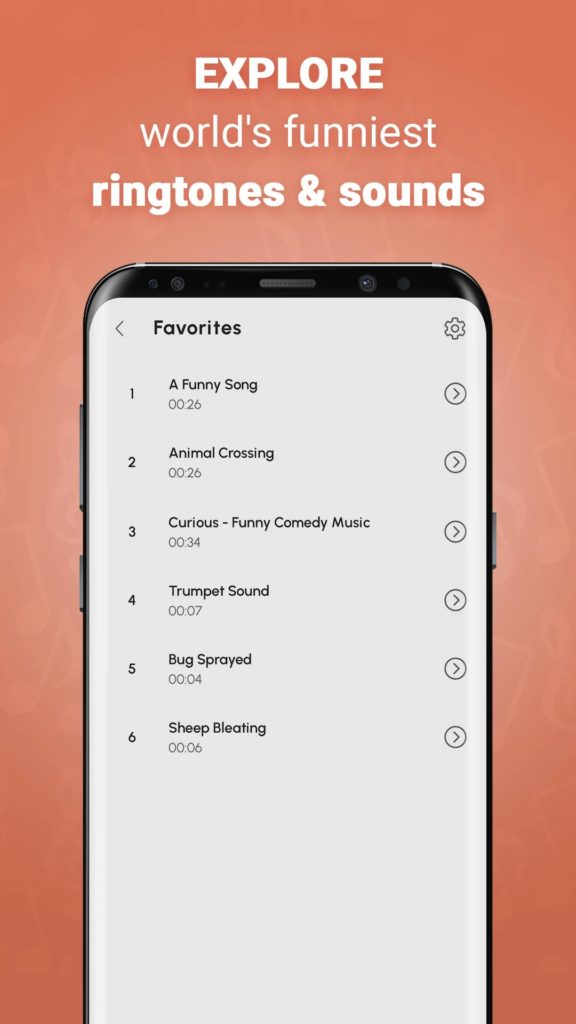 Using the app is intuitively easy. The hardest part is choosing a melody from the wide range.

GO SMS Pro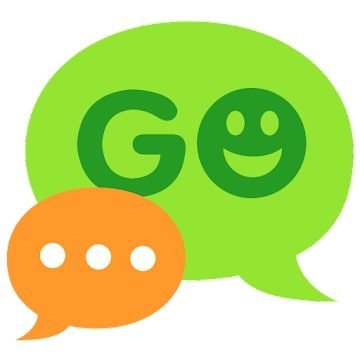 GO SMS Pro is a fairly popular online messaging application. It has earned the attention of millions of users because of its simplicity, user-friendly interface, and a huge variety of features.
Here you will find a variety of beautiful themes, unusual stickers that can also be exchanged, a private messaging section, and much more. This program is regularly updated.
The developers improve its performance and control the privacy of all users. Thus, you can not worry about the safety of your personal correspondence. This application has several features that other services do not have.
For example, it has support for two SIM cards, as well as a smart blocker. Create group chats with your friends and share important news in real-time. Use delayed messaging if you're busy at a certain time and can't post the information you need.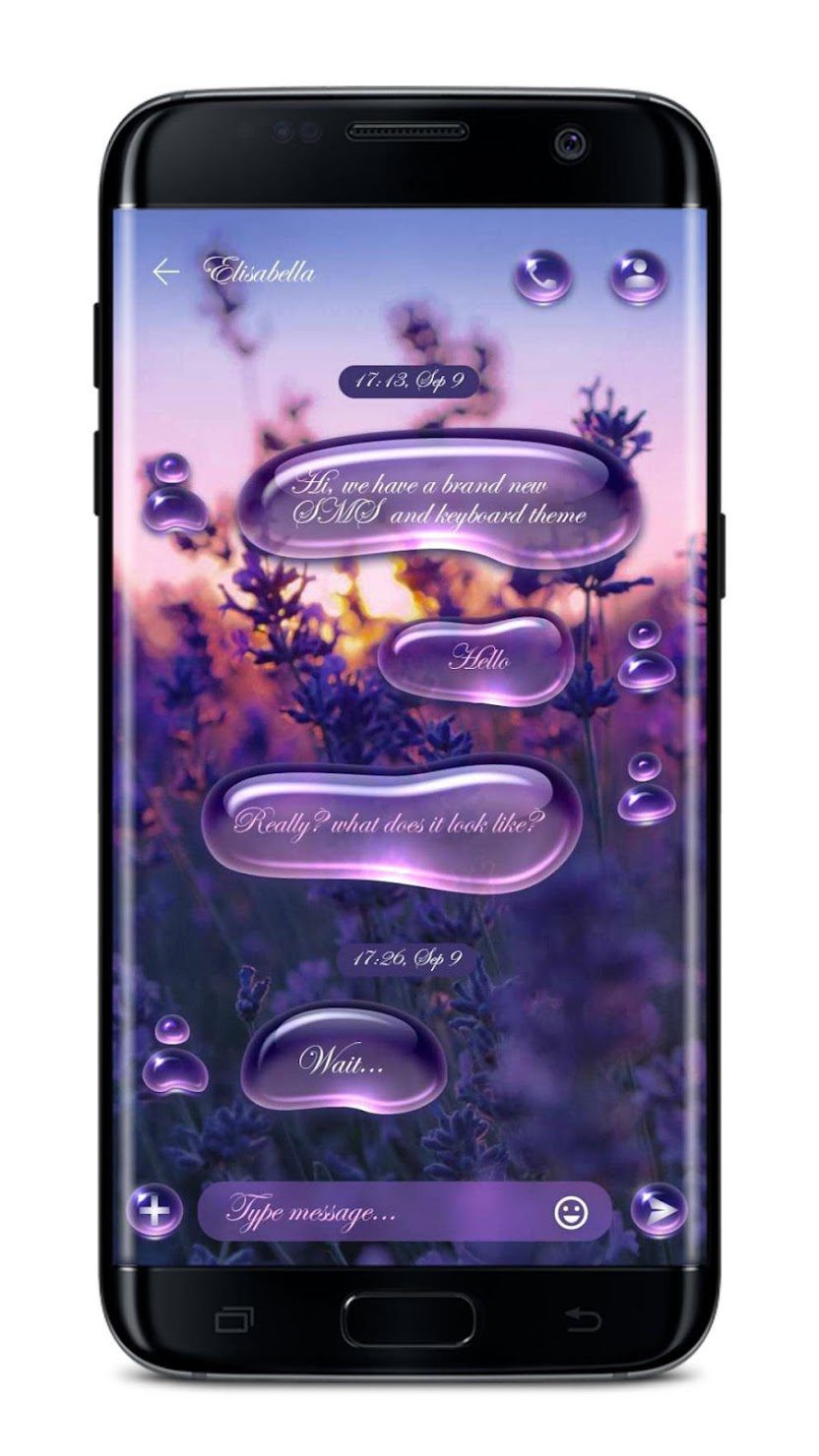 This is a free app that has a huge number of useful features. Yet, you can also use the VIP version of the app if you want to try more features.


Messenger Kids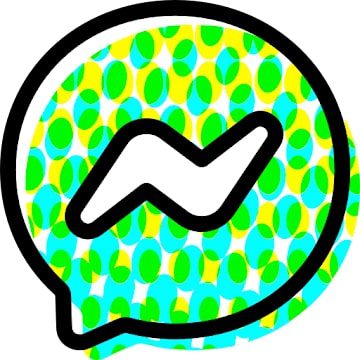 The Messenger Kids app is a messenger for children that is completely under the control of the parents.
Here you will be able to manage your child's contact list, which means you will know who he or she is communicating with. You can also keep track of all the messages exchanged by the children.
If suddenly your child has blocked a contact, you will be the first to know about it. Why is this app in our review? Because even though it's kid-friendly, adults will love using it too.
It's fun and different from the strict messengers we're used to with its laconic design. There are various filters, funny reactions, and a variety of sound effects that are sure to delight any user.
Moreover, all these features are also available in video calls, which is not typical of all such programs. If you have installed this application for your child, you will be able to limit the use of the application.
For example, if it is time for your child to go to bed. This service has no built-in purchases and does not show ads, so the possibility of making a random purchase by your child is also excluded.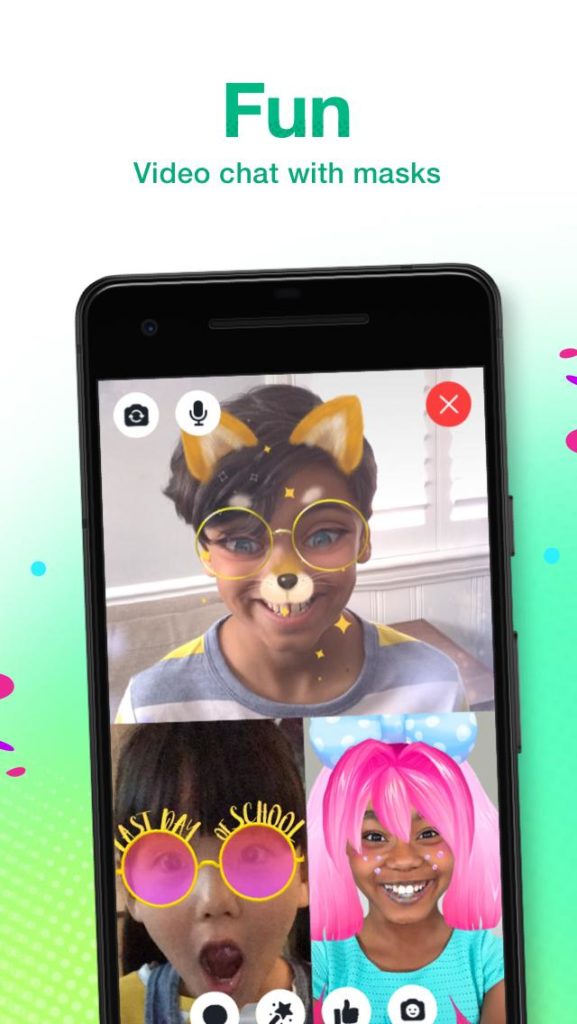 Among the interesting tools here are also various stickers, emojis, drawing tools, and more. This all makes everyday communication more interesting and therefore improves the user's mood.


Xooloo Messenger Kids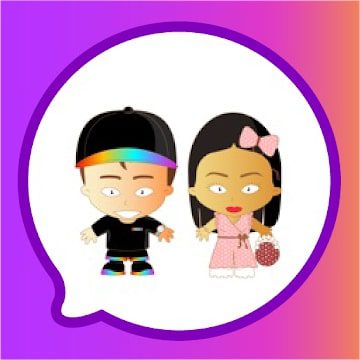 Like the previous application, Xooloo is a messenger for children, but it is also sure to appeal to all adults. Communicating in this application is absolutely safe, as its developers assure users.
Here, you can not only chat but also make calls. And you will be available for audio and video calls. In chats, you can use animated stickers.
To use the application you don't need a SIM card, you just need a simple registration. The peculiarity of the service is that you can create your own avatar. It will be your animated virtual copy in the style of the application.
At the same time, it will be very similar to you, as it can be updated regularly to leave it up to date. You can choose different facial expressions for the avatar. For example, it can wink or smile. In general, any mood is now very easy to convey thanks to the possibilities of this service.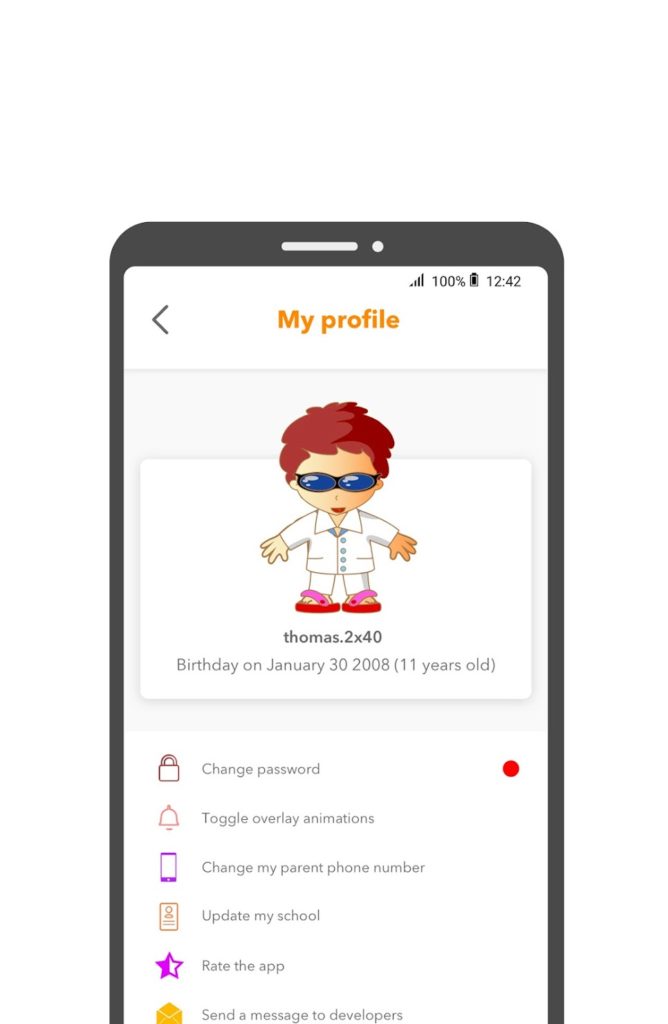 When registering each user indicates the date of birth, so now no one can miss this important day. When your friend will have a birthday, you will receive the appropriate notification. When your birthday comes, you will get a little surprise from this program.
You can also share your contacts with your friends here. In this app, you can create groups where you can only be invited by your phone number, email address, or a special code. This system eliminates the possibility of spam in your chat list or connection with scammers.
The application is absolutely free, offers no in-app purchases, and shows no ads. Thus, the possibility of accidentally spending money here is excluded.
If a child installs the app, you will need parental consent to use it. In this case, parents will have access to the list of contacts, but will not be able to read their children's correspondence.
Children can be invited to the application using special functions. But, children can decline the invitation if they don't want to use the app.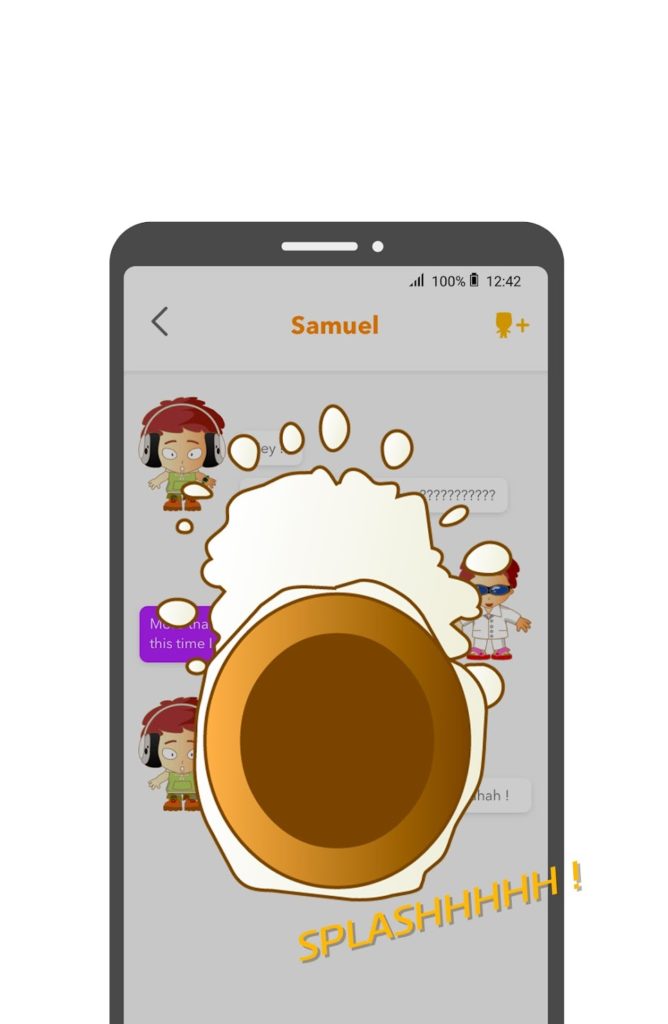 This is a great app not only for children but also for adults who want to make communication more fun.


You may also like: 11 Best GIF Keyboards for Android
Funny SMS Ringtones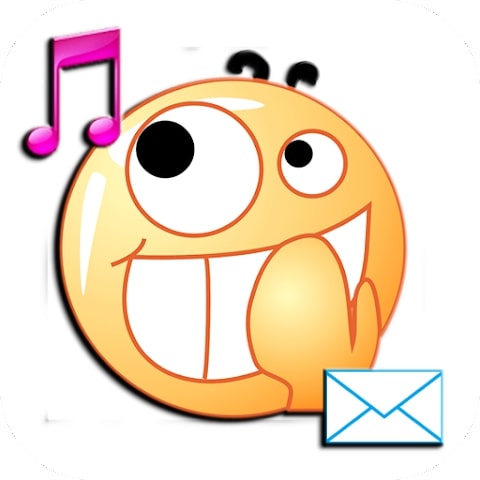 This is an app with a collection of funny ringtones for calls, texts, and alarms. You can set them to ring or send them to family and friends.
The app works for free. All melodies have a three-dimensional volume effect. They do not take up much memory on your phone.
The program is intuitive and easy to use. You need to select a song and click on the play icon.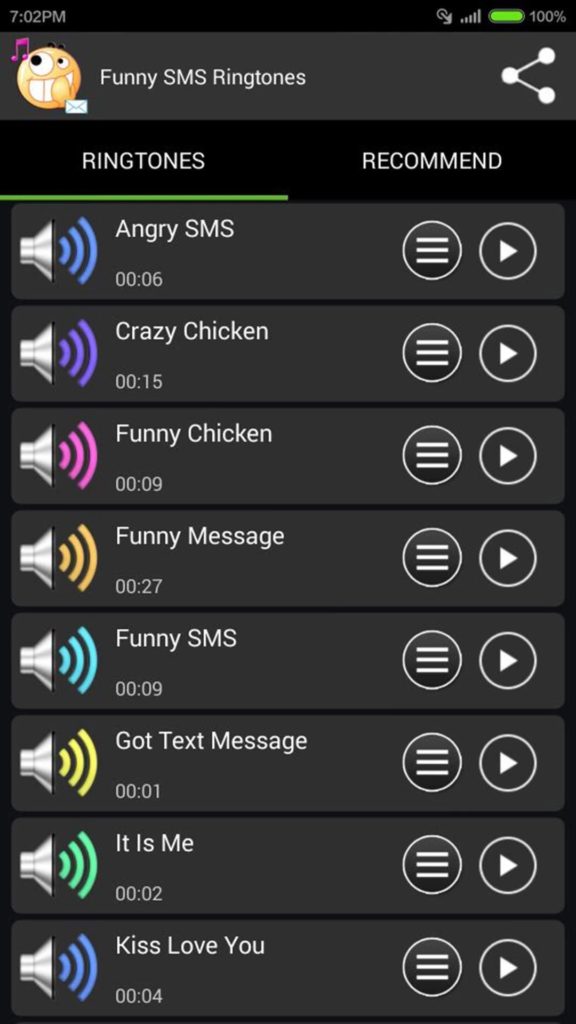 If you like the melody, you can set it as a ringtone or alarm clock. On some phone models, it is possible to put a live wallpaper. One service will provide the sound of all phone functions.

iFake: Funny Fake Messages
An app for creating fake chats for entertainment purposes. The screen will look realistic, and friends will not realize for a long time that they are being pranked.
Forms of different messengers and phone models are available. Emojis and stickers are supported.
You can create a group chat with a large number of participants. All created chats are stored in the cloud storage. The dark mode is available.
The program is not intended to replace the original messengers. Its main purpose is to entertain users.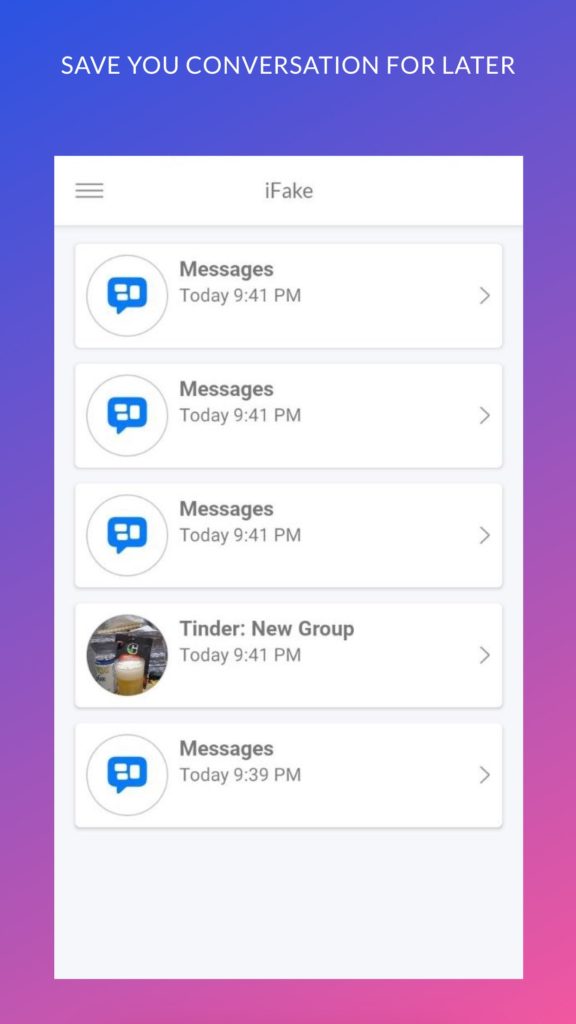 Personal data is not shared with third parties. No communication is sent anywhere. The app is intuitively easy to use.


Cute SMS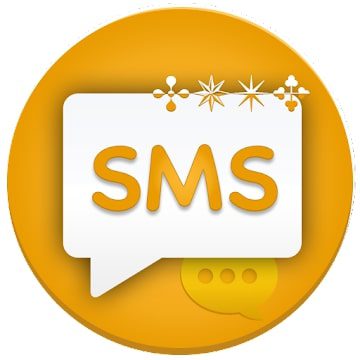 The Cute SMS app is a collection of different messages for all occasions, and it's completely free.
Here you will find an endless number of funny messages that will make any person laugh. The design of this program really stands out for its beauty, which is confirmed by many reviews.
With its help, you can share your feelings on social networks. The messages that are collected here are divided into different collections.
For example, wishes for the night or in the morning, congratulations on various holidays, declarations of love, jokes, and others.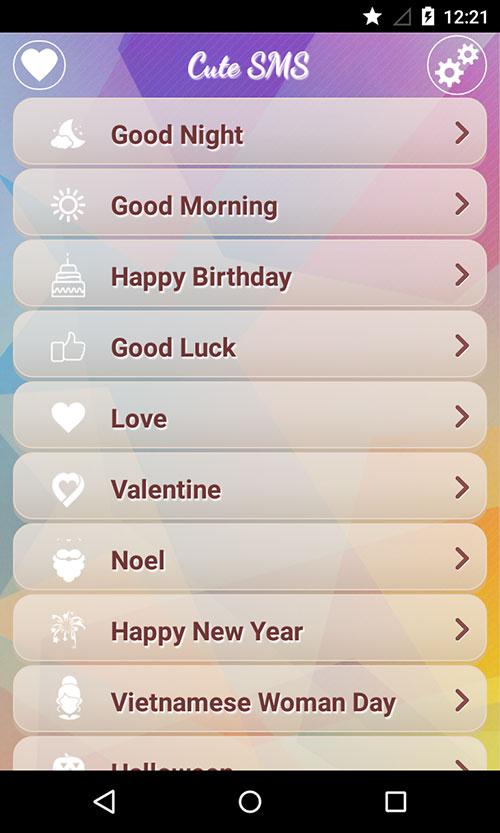 The design of the theme of this application can be changed to your liking in the settings. A total of 3 themes are available here, but each of them is unique, so you can choose exactly the one you like.

Texts To Make Her Smile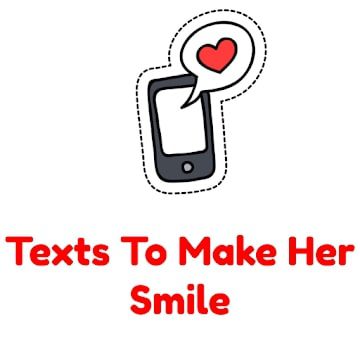 The Texts To Make Her Smile app is your perfect assistant in conquering any girl, because the main thing is a sense of humor.
There is a huge number of different messages that will make absolutely anyone laugh.
If you want to make someone at least a little bit happy, nice messages are just right to lift their spirits.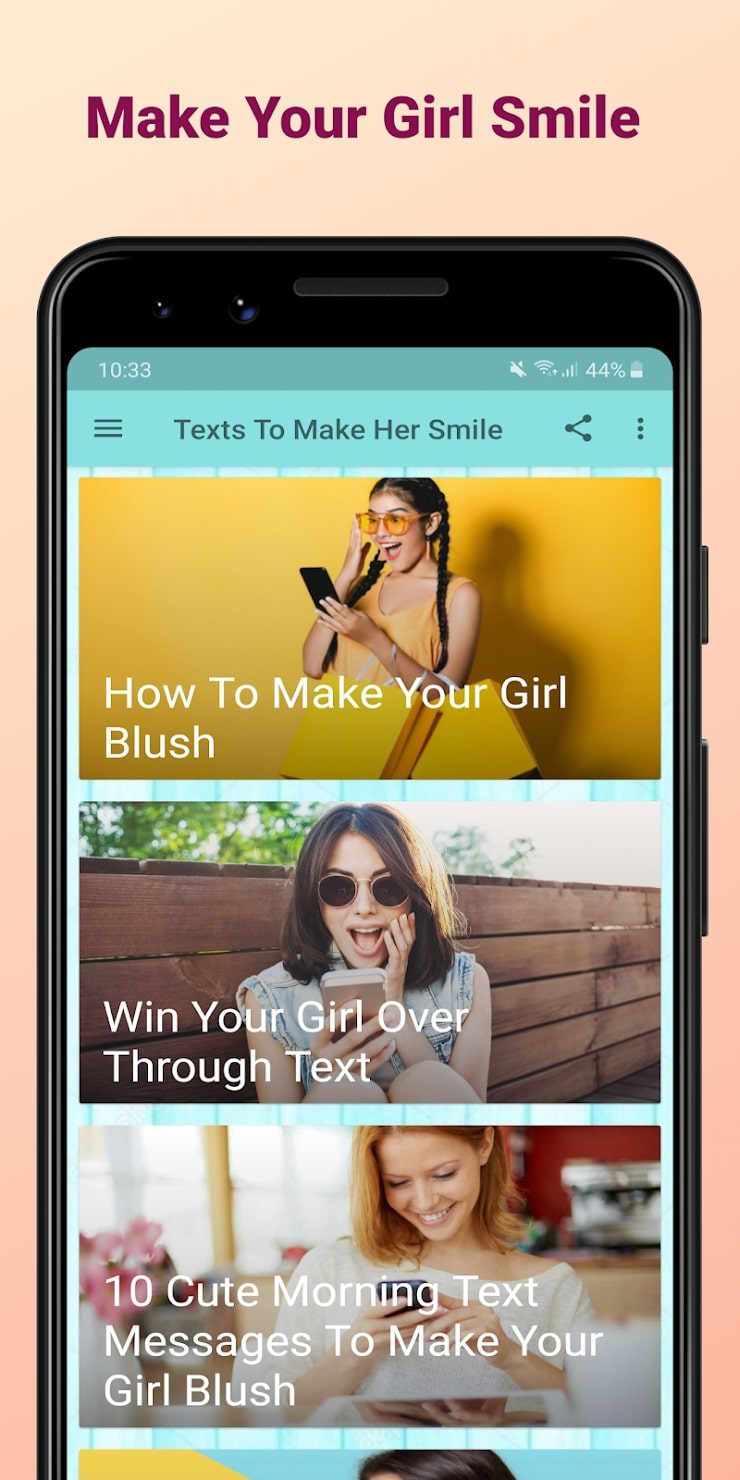 Such a seemingly insignificant act can influence your further relationship with the person. Any message with this app will make your sweetheart smile.

Funny Message Tones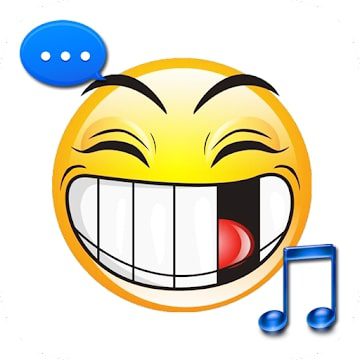 The Funny Message Tones app gives you access to a huge set of different funny melodies that you can set as your incoming message tone.
So, every time you receive a message notification, your mood will improve by several times.
You can also set the ringtones as an alarm clock so that your day will start with fun.
Here you will find more than 100 different ringtones. All sound files here are of high quality only. Every month you will receive new ringtones.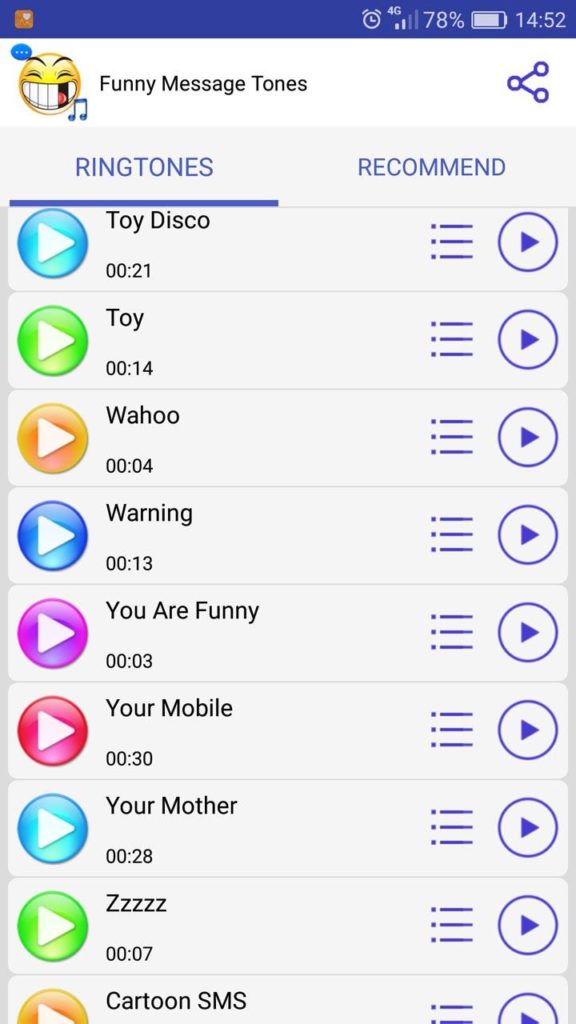 You can share the application with your friends on social networks. For example, on Twitter, WeChat, Facebook, or LINE.

You may also like: 6 Best What's Your Name on a Contact List Apps (Android & iOS)
Funny Good Night Messages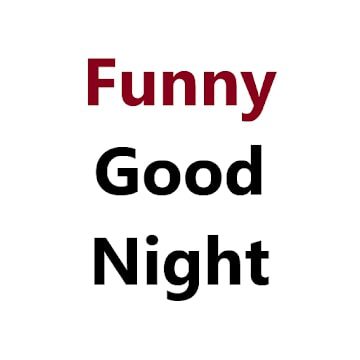 The Funny Good Night Messages app is unique because it's not just funny, it's designed to create original good night wishes.
There are various quotes and messages that you can use in your correspondence. The interface of this application is quite handy. It is very easy to use the application.
You can switch between different types of quotes (with text or with photos) with just one click. Add the quotes you like to your favorites section.
Share them with your friends via social media or email. You can edit these funny quotes as you wish. For example, change the picture, font, colors, and more.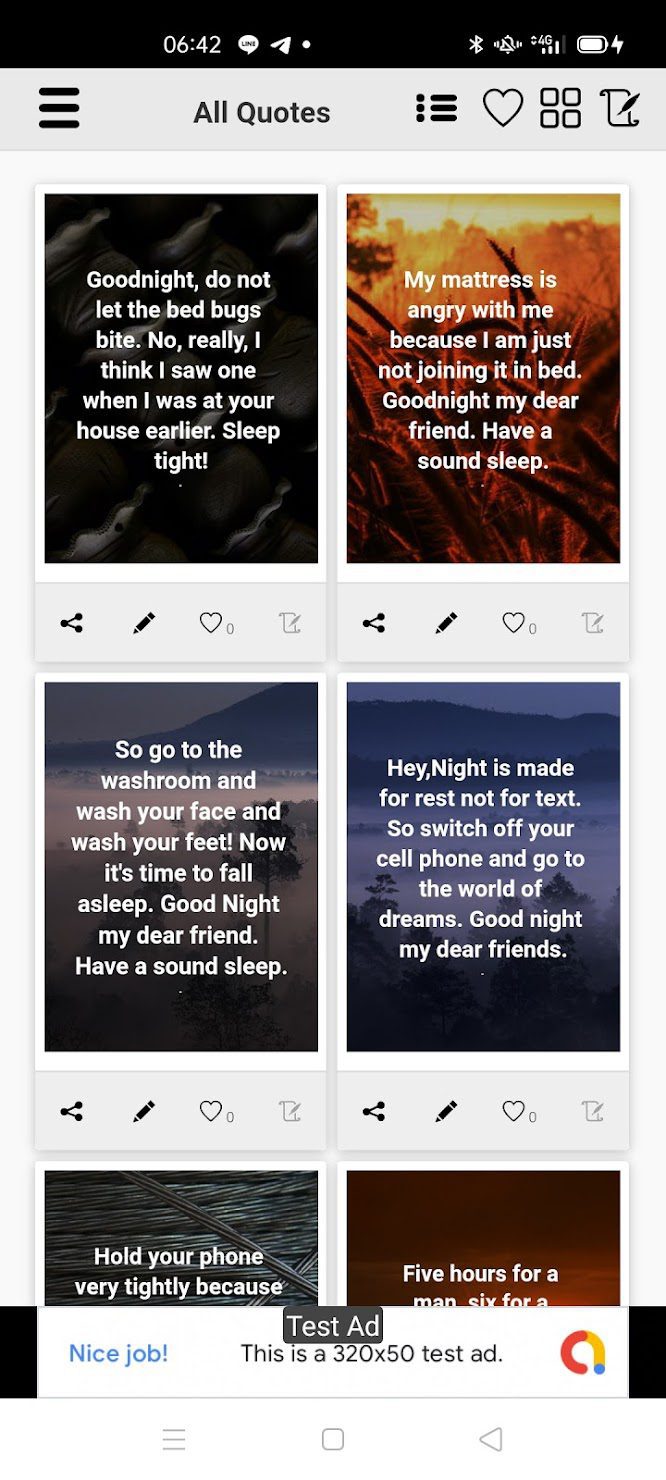 Here we have reviewed the main features, you can learn about others after you use this funny service yourself. The developers promise to constantly update the content and improve the application.