Shadow Of Mordor is a multiplatform game that has been around for years and has won the hearts of a huge number of fans. It belongs to the popular action RPG genre, which draws players in for long hours of play.
But Shadow Of Mordor is not available on mobile platforms, which upsets many fans of the genre, who prefer to play on smartphones.
Thus, we decided to please you with a quality selection of the best games like Shadow Of Mordor for Android & iOS. Among them, you will find something that meets your needs.
Do you want to try more RPG games? Then try these best horror RPG puzzle games for PC, Android, iOS.
Darkness Rises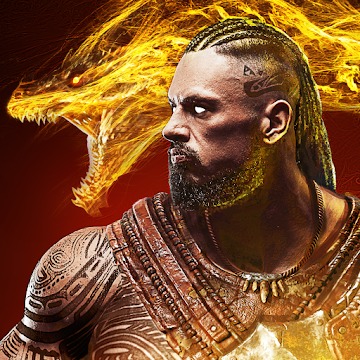 Darkness Rises is an action-packed RPG. Experience the role of a protagonist with superpowers who must protect the world from the forces of darkness.
The whole country is plunged into a devastating wasteland. There is darkness all around, and evil demons are getting closer and closer by the second.
The protagonist must navigate a difficult but incredibly exciting path. He must plunge into the abyss of hell to save the world from the all-consuming darkness and evil forces.
But you must do it as quickly as possible because the danger is growing very fast and the world is about to lose the most important battle in its history.
At first, you need to go through training. It will show the basic techniques, after which the player will become a real fighter against the forces of darkness. There are several characters to choose from, each with its own set of abilities.
As you go through them, you can pump them up, unlocking new skills and developing existing ones. After choosing the most suitable character a garrison will be formed, designed to extract gold and food for their camp.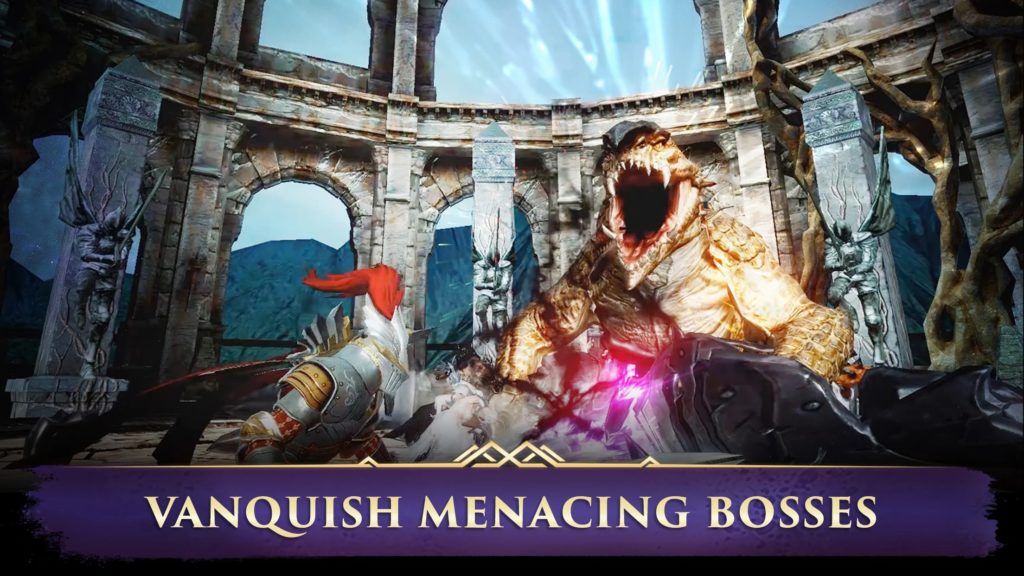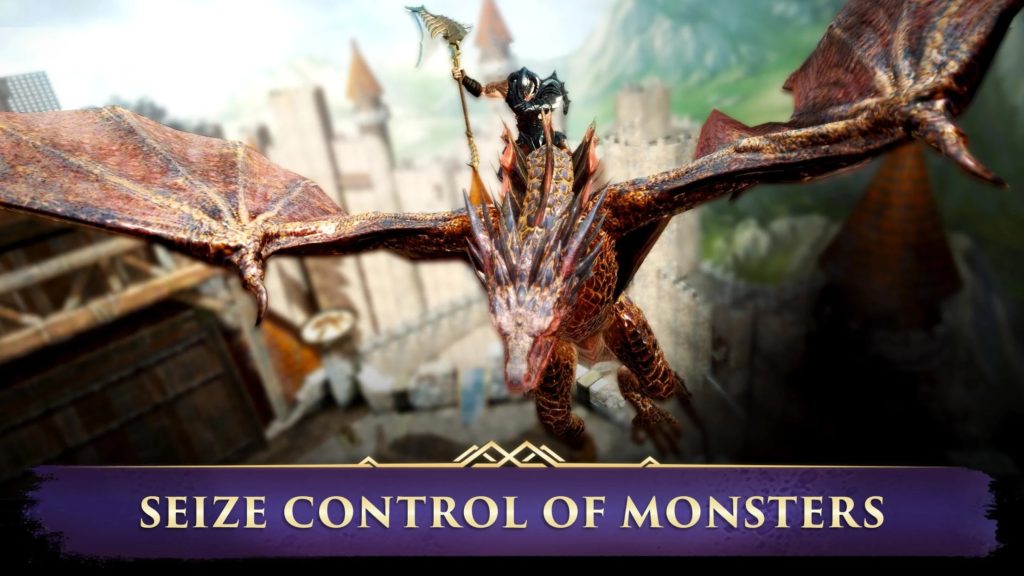 To maintain interest in the process you are available daily and weekly tasks, completing which you receive rewards. They will certainly come in handy in the future, so you should have patience and start the fierce battle of Good and Evil.


You may also like: 9 Best Games Like Wartales for Android & iOS
Frostborn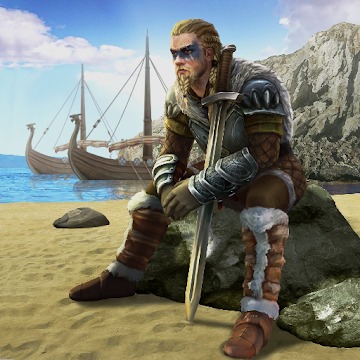 Frostborn is an amazing RPG, styled after the tales and legends of great Scandinavia.
It is famous for many stories of battles between celestial deities of light and dark sides. The picturesque world of Scandinavian nature extends its majestic glades.
On them, there will be resonant battles between the forces of "Good" and "Evil", capable of upsetting the balance of the acting parties on the sacred earth. The focus is on a young warrior who has nothing but his native land, for which he can give his own life.
You will see various kinds of overcoming tricks. You will be able to fight in company tournaments, multiplayer mode, and fight against AI. There are updates to everything about the character himself. For example, clothing, mined provisions, abilities to extract various items, and more.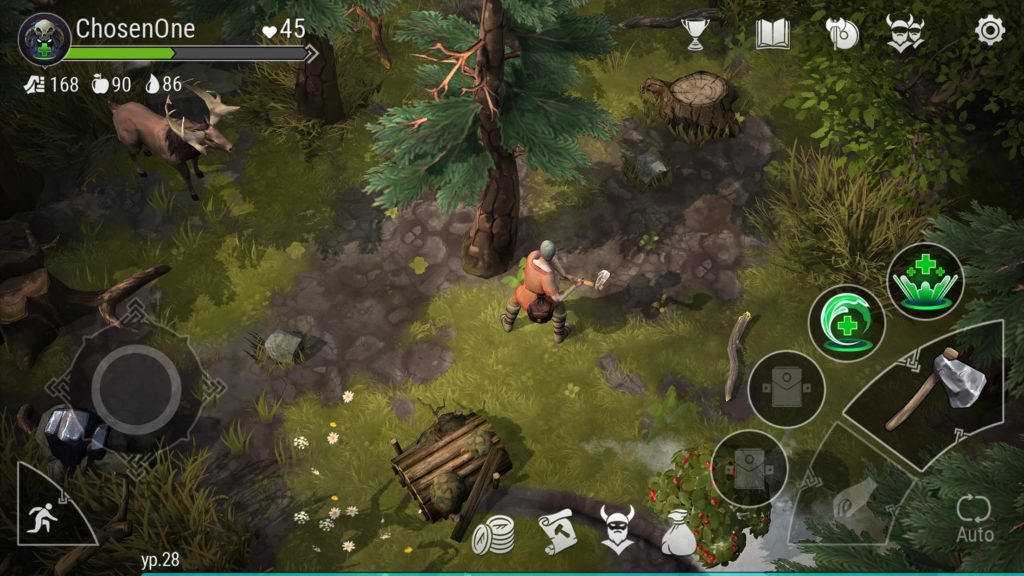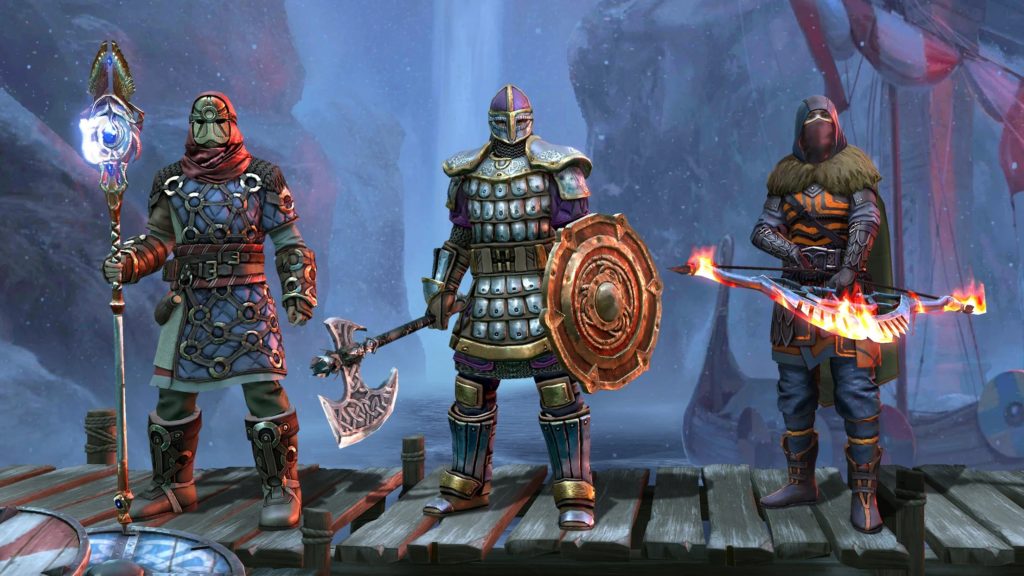 The dungeons of "Thor" or "Odin" have their own many mazes. The exit of which is available to the true warrior, able to discern a clue where it is almost imperceptible.


Grimvalor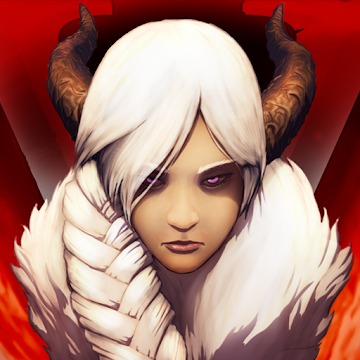 Grimvalor is an RPG project, which is a platformer with elements of hack & slash. It will be able to immerse users in a dark world, where you need to fight with evil spirits and become a warrior hero.
This game will occupy people for many hours. This is due to the fact that most of the users want to become stronger and better.
Besides, to explore the locations and find something unusual every time – it is interesting. Thus, the developed project will be able to meet all the needs of players who already have experience in interacting with different representatives of the genre.
For the passage of the whole 5 scenes, where there will be different actions with unique enemies and location designs. Because of this, the game will be able to attract for a long time.
Once logged in to this project, you can stay in it and devote a lot of game hours to the research and battles with fantasy creatures. Drag it out in the process may not be weak, because there are enemies everywhere.
The only creature that will help in their overcoming – a merchant, hoarding supplies for the player. There is also a storyline for the player to follow. He is transported to the kingdom of Vallaris, located in a fictional world.
Tragedy struck immediately as the user begins his journey through the fantasy locations – the head is missing – the king. His fate is to learn the main character, the role of which will take a man.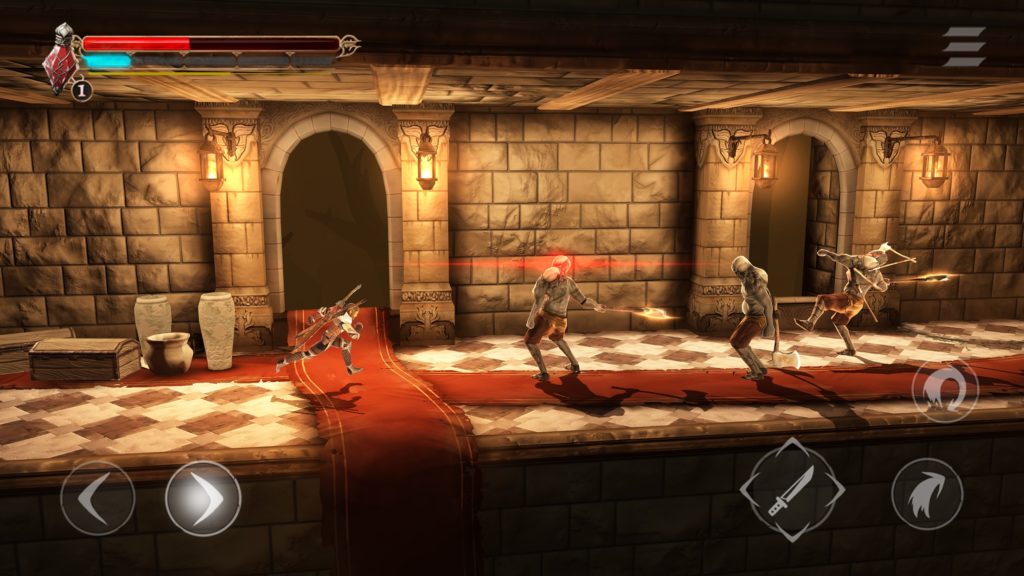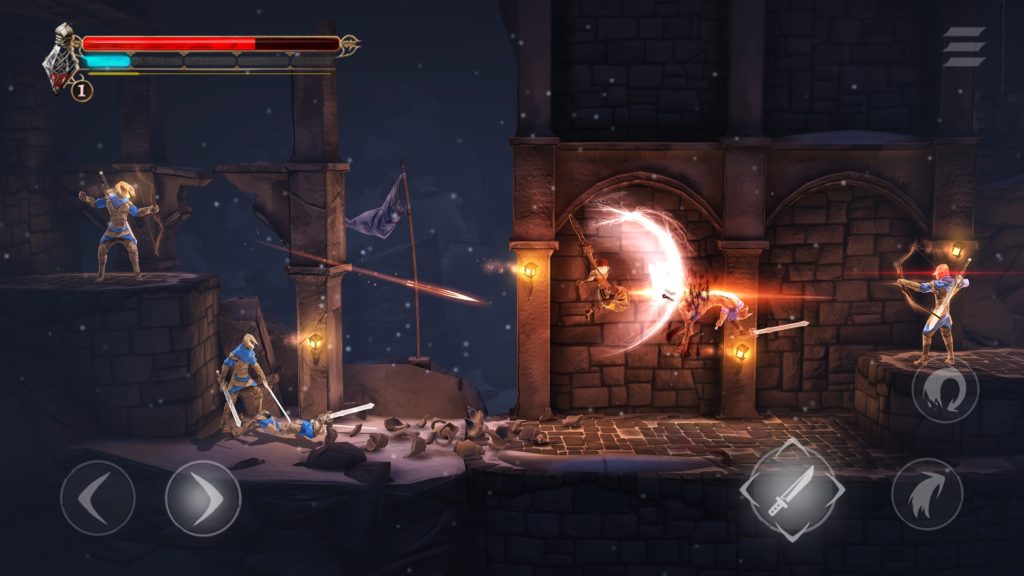 After that, the warrior is waiting for a hard journey, because the enemy is strong and can surround from all sides. From now on, the protagonist must fight and find out what happened to the King of Vallaris.


Age of Magic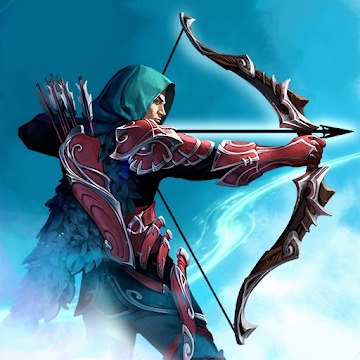 Age of Magic is an incredible multiplayer RPG. Fight large-scale magical battles with players all over the world. The demons of the Legion hold the whole world in awe. The army of mages is powerless and suffering defeat.
The familiar world is on the brink of disaster and destruction. But people are left with the hope of an ancient prophecy that foretold the appearance of a hero that will forever rid the world of fear and destruction.
The plot will tell about the magician Roland and his searches for the mysterious Dark Tower. In Age of Magic, seven classes of heroes are available. Each class has its own unique characteristics. You will be able to play as a mage, fighter, defender, healer, boss, trickster, or archer.
For completing quests you'll get coins needed to improve the characteristics and skills of your squad. Bonuses and various items of armor can be found in the most unexpected places on the game map. As you level up your character, new game modes open up.
Take part in them, get bonuses and earn even more game currency. Before the start of the battle, you choose the composition of your squad. Carefully study the enemy and collect the strongest composition. You'll get extra gold and three rating stars for winning without losses.
The game is endowed with a turn-based combat system. It differs little from the combat system in games of a similar genre, so it is not difficult to master, even for beginners. The game has a little tutorial on all the basics of combat mechanics.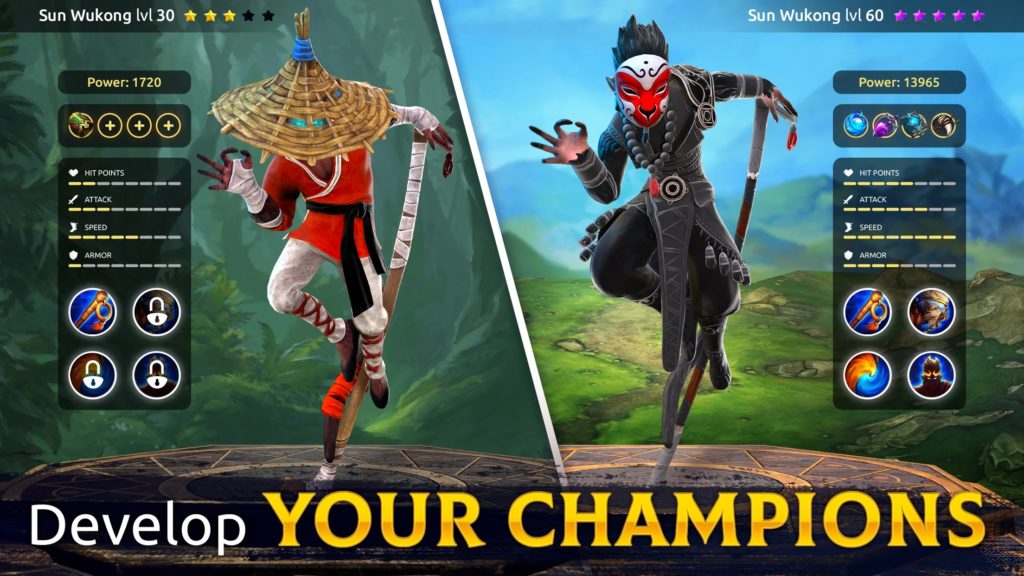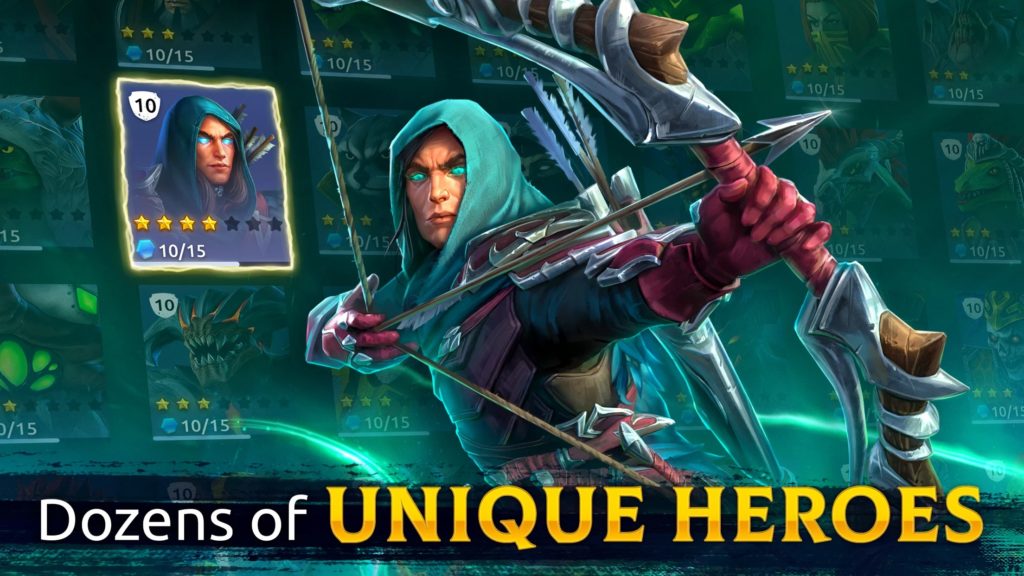 Multiplayer mode is the massive PvP-battles. PvP tournaments are held every week in Age of Magic. Take part in competitions and climb to the very top of the multiplayer rating. There's also the option to join a clan if you like. Clan membership gives you access to extra in-game events.


Idle Heroes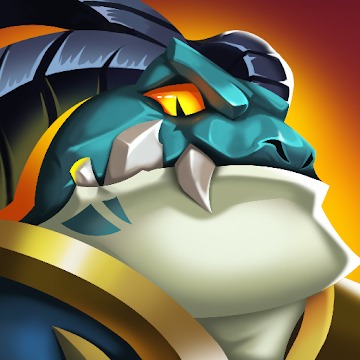 Idle Heroes is a classic turn-based RPG strategy game with tons of gameplay features. There are an elaborate world and multiplayer mode, and a huge number of heroes.
Welcome to a bright and fascinating fantasy world full of magic, brave and funny heroes, cunning monsters, and intense battles! Join millions of players on an unforgettable adventure.
Wander through the forests of Sara, visit the sacred heavens and the ancient ruins of once-glorious cities. Fight the demonic minions of evil and bring glory to yourself and your team. Start the game by picking your future team, decide on your race and class.
Depending on your own personal style of play, be it aggressive attacking actions of cold calculation and tactics. Over 200 different characters from different factions are waiting for you. Each character has his or her own unique abilities that are useful in battle.
Create a balanced and invincible squad, train them. Make more powerful weapons and equipment and become invincible. Train your team's abilities, even when you don't have a chance to play. Give them new tasks and challenges and watch their strength grow.
Prove yourself as a winner and go to the dungeons. There you will face the toughest challenges and relentless bosses that will test your team's strength. Collect valuable items and rare artifacts, fight in the arena in real-time, and receive daily gifts for successful battles.
Fight your way to the top of the leaderboards and make friends and join the top players' guilds. Idle Heroes also boasts incredibly beautiful graphics with a unique visual style. It has an original soundtrack and enchanting fantasy atmosphere.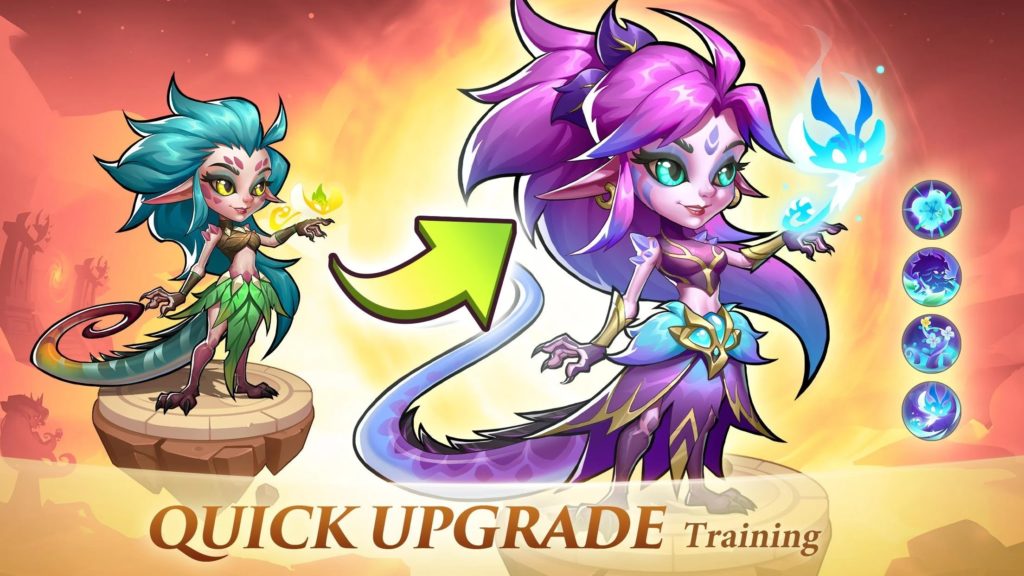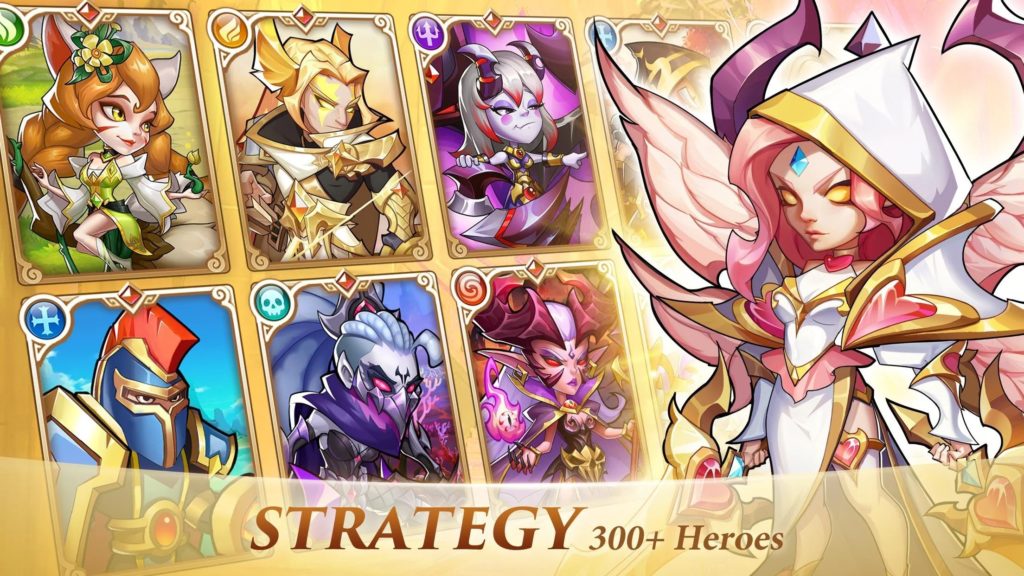 The game will please you with a clear interface, comfortable control, a thought-out system of heroes' progression, and exciting turn-based battles.


Tales of Wind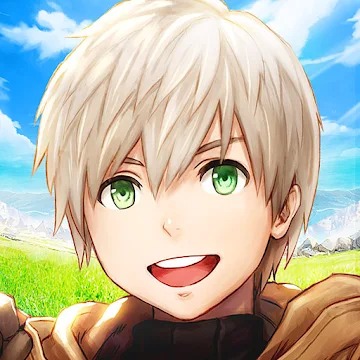 Tales of Wind is an RPG on a global scale, which brings together all the elements of the genre, magic, battles, fantasy world, different races of heroes with the ability to pump them.
It's time to dive into an alternate world on many other players, together with go in search of incredible adventures.
This story can not begin without the construction of the basics of the game world – combat mechanics. Game balance is distributed among four classes: warrior, mage, cleric, and assassin.
Each class has its own unique innate characteristics, strengths, and weaknesses, as well as special attacks. When you reach level 50, each class opens a new profession. Basically, your playing style and achievements will depend on this. Then classes can specialize in PvE or PvP.
This large-scale game begins with you having to choose your character and make customization settings. Then, as you accumulate funds, you can buy unique costumes and even special pets.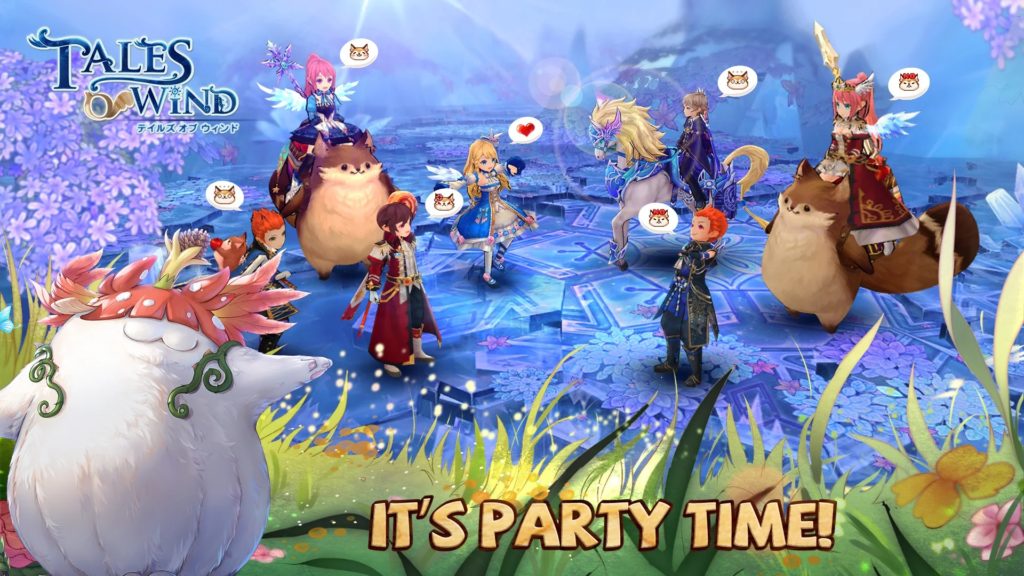 In the beginning, you will temporarily get a riding pet, because it will take you a very long time to travel on foot. In addition to the main city, where you initially find yourself, you will have to explore 6 more locations. These are various ruins, villages, valleys of eternal winter, and much more.
The world of Winds Tales is populated by many fairy creatures, but not all of them are friendly. There are also several storylines, story-related tasks that will be listed in the Mission Board. Gameplay options are diverse, there are daily trials, farming systems on many other, real players.
To measure their strength with other classes can be in the arena. For everything, you get bonuses in the form of money, special cards that must be combined with equipment. There are also very rare items, thanks to which you get a significant permanent bonus to defense, attack, or resistance.
You'll meet dragons and even carry their eggs. Daily, weekly and according to the holidays you will be involved in in-game events, passing which you can get special bonuses.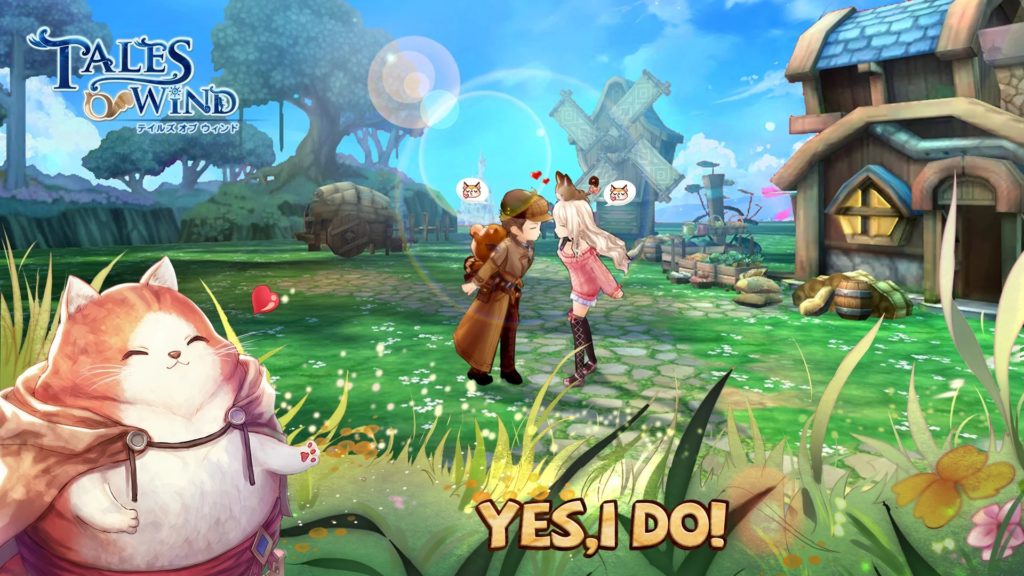 Tales of Wind draws in not only the fantastic graphics but also the entire social structure. Go out with your companions, organize parties with dancing, grow healthy goodies on your own farm.


You may also like: 9 Best Games Like Astroneer for Android & iOS
AxE: Alliance vs Empire
AxE: Alliance vs Empire is a new RPG with impressive graphics and an exciting story. Two powerful factions have risen up against each other.
Choose your side, create a character destined to become a hero, and establish peace. Unleash your character's full potential.
Alliance vs Empire is an RPG with innovative gameplay. Users will experience an open world and awesome intense battles with other players. This unique RPG with elaborate graphics will immerse you in a fantasy world.
The player's task is to go to the very center of the battle to outweigh the enemy forces. At the beginning of your journey, you will have to create a character to play as. Choose the one who is closer to your spirit – hunter, fighter, or wizard.
Unlock the potential of the main character, win battles, pass level after level, pump up unique character skills and ammunition.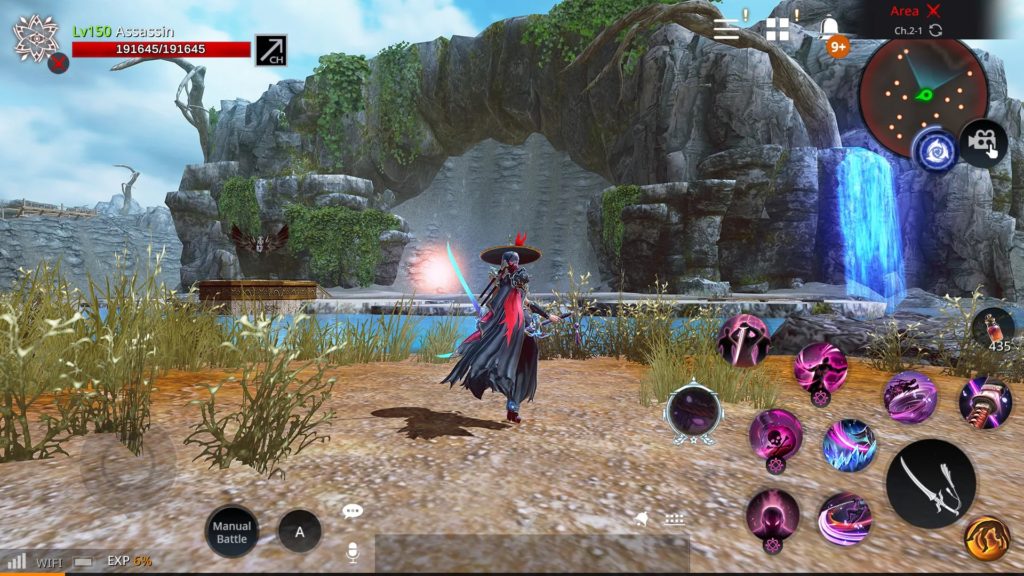 Explore over twenty beautiful locations on the total game map. Join guilds and fight in the arena with other players, win with killer skills and pumping. The role-playing story, which unfolds in fairy-tale land, will not leave anyone indifferent.


Summoners War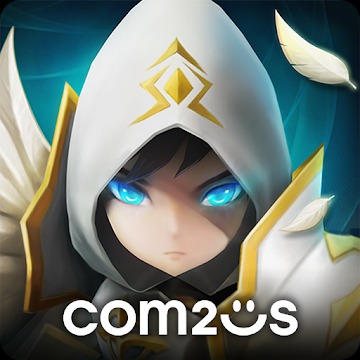 Summoners War is an online fantasy strategy game. The magical world with its equilibrium will not leave any player indifferent. Once upon a time in the fantasy world, there were endless wars for a rare resource.
These are mana crystals, a concentration of pure energy and magical power. It was only after the Council of Great Mages was created, that the bloodshed was stopped and the Celestial Arena was found.
There only the bravest spellcasters could fight in a fair fight for the right to have the most valuable resource. Summoner War gameplay is deep and will take a long time to master. The game features more than 1,000 monsters to summon.
Each has its own skills and characteristics, more than 100 items available to create, and 21 sets of runes that can be combined with each other. The developers position the game as a strategy. You need to develop and expand your own base, earning resources through PVP-battles in the Arena.
Also, this can be done by going to dungeons and passing PVE-missions. Turn-based combat system contains many nuances and subtleties. Fought by magicians with the call of the creatures, which are divided into classes, have five levels of rarity and belong to one of the five elements.
The set of elements is typical for this genre: Fire, Water, Air, Light, and Darkness. Monsters are created using summoning scrolls, which are obtained during the forays. Each summoned creature begins its journey at the first level, gradually improving.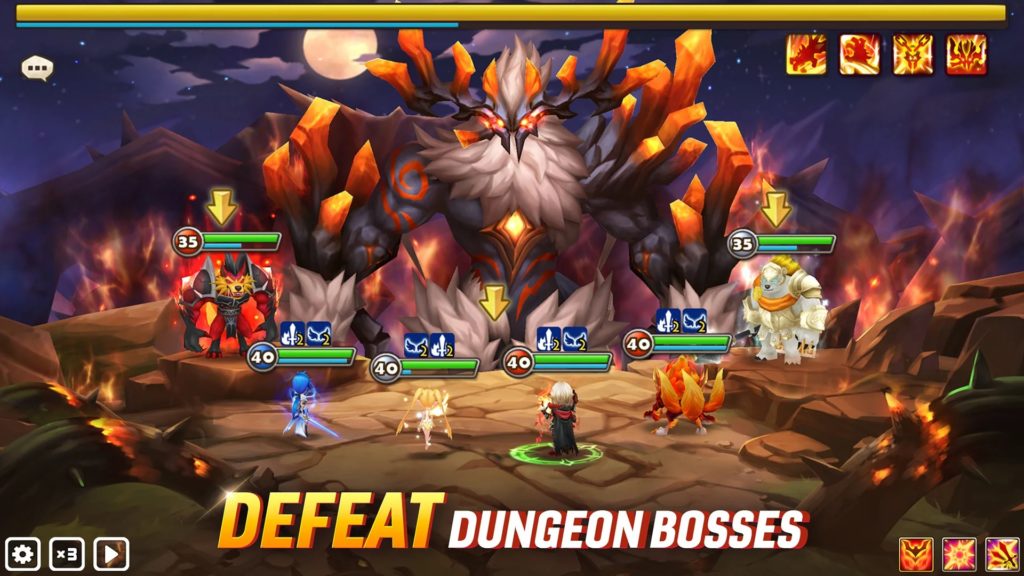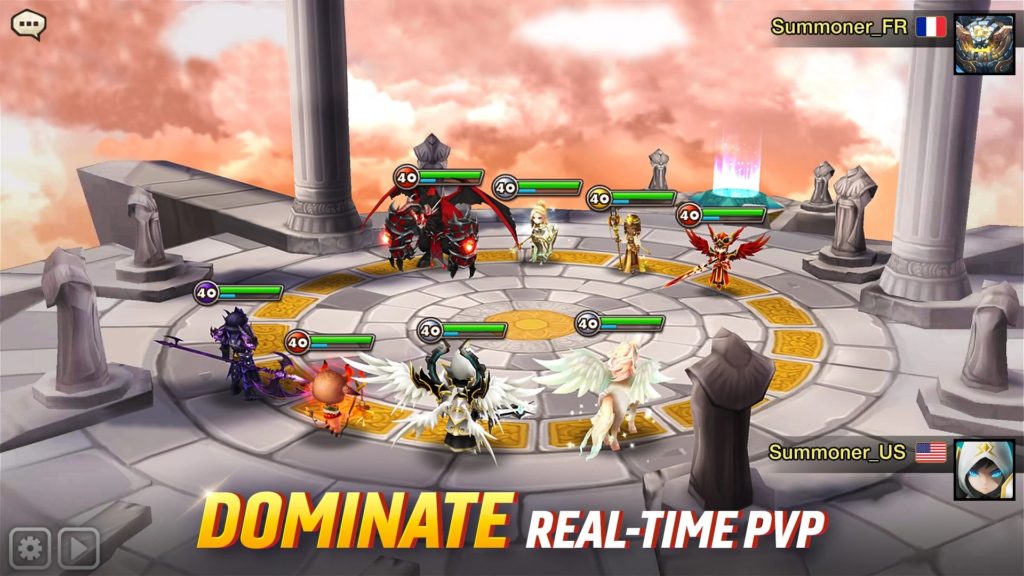 The game has a guild system, where players can join together for raids on strong bosses, pass the guild quests and take part in large-scale PVP battles on Battle Island. The graphic component is made in animated 3D style.


Inotia 4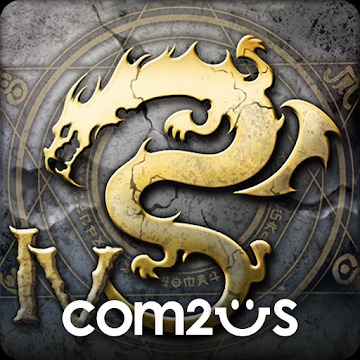 Inotia 4 is a role-playing game where the user will have to fight against orcs, goblins, and other evil things. You will have to go on long journeys through other worlds to rid the world of evil.
The player can choose his type of fighter and develop his skills in battles. After launching, you will see the main window with buttons for game settings, start and view other games.
In the settings you turn off sounds, light effects, make a backup, and set the interface language. After you start the game, you choose a room and see which character you got. In the center of the window is an animated image of the character, along the edges, are icons with the type of weapon.
You choose which weapon your character will wield to perfection. At the bottom of the window is an area with a description of the weapon and its possession. There are also the properties of the fighter in numbers if he will possess this skill.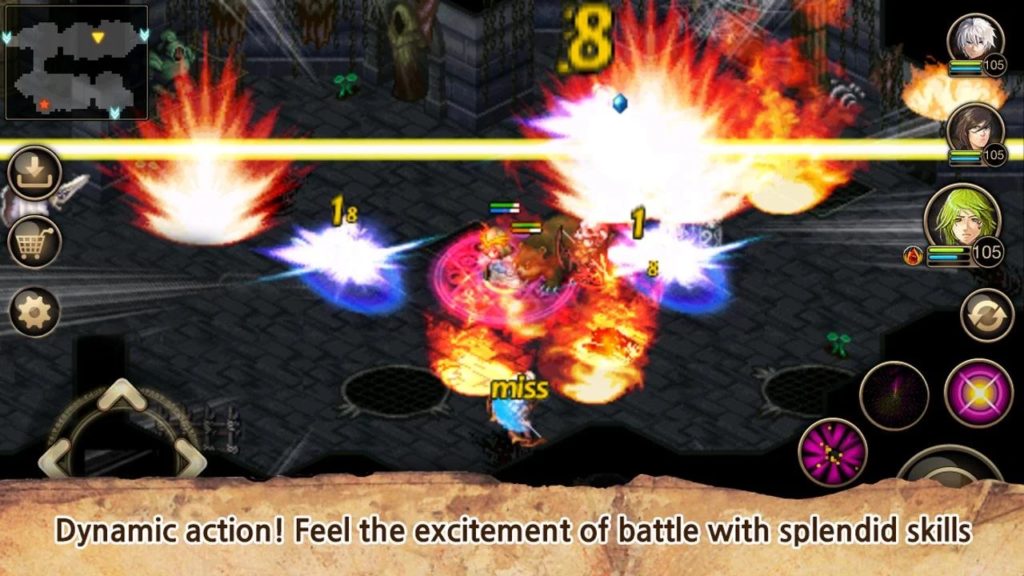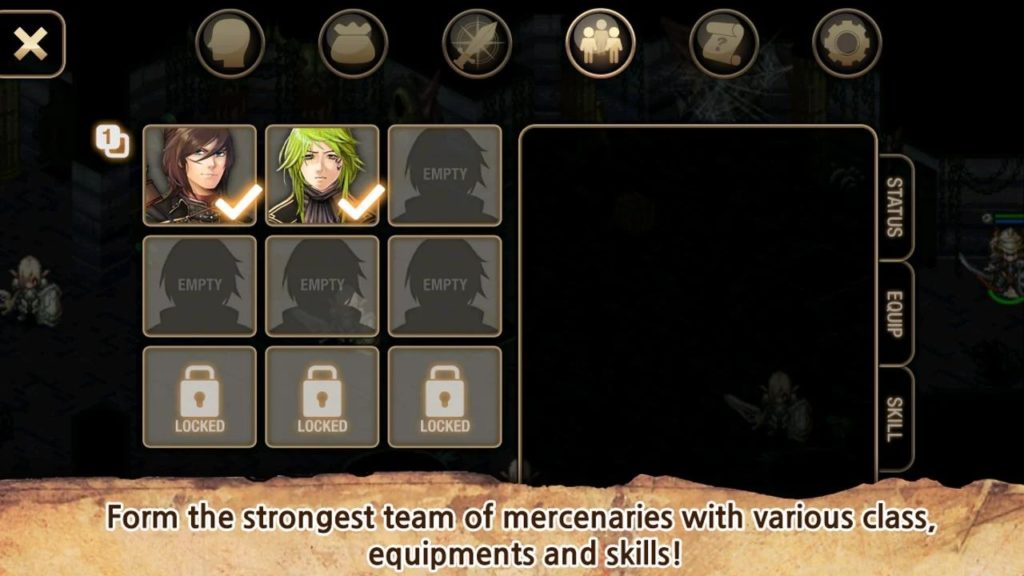 Underneath the image of the fighter is a button to start the game, once you click on it you will see a text monologue. It is followed by a sort of backstory where the player can practice his skills. On the left side of the window are buttons to save the progress of the game.
There is also a store, where the player can get a daily bonus and buy game resources for money, a player profile button. On the right are the player's avatar, health, and stamina level. Below are action buttons: attack, super hit magic potions, and others.
In the store, there are several tabs, which let you buy game resources. For example, gems, magic scrolls, money, weapons, armor, or a set of all of these. The player profile also has several tabs. The information tab shows the character's level, name, kill points, health, mana, and exp.
On the right are a table of experience points, damage value, maximum damage, and others. There are also tabs with items and resources, with weapons, friends, and scrolls. You can put any available weapon on your character and arm him with magic potions.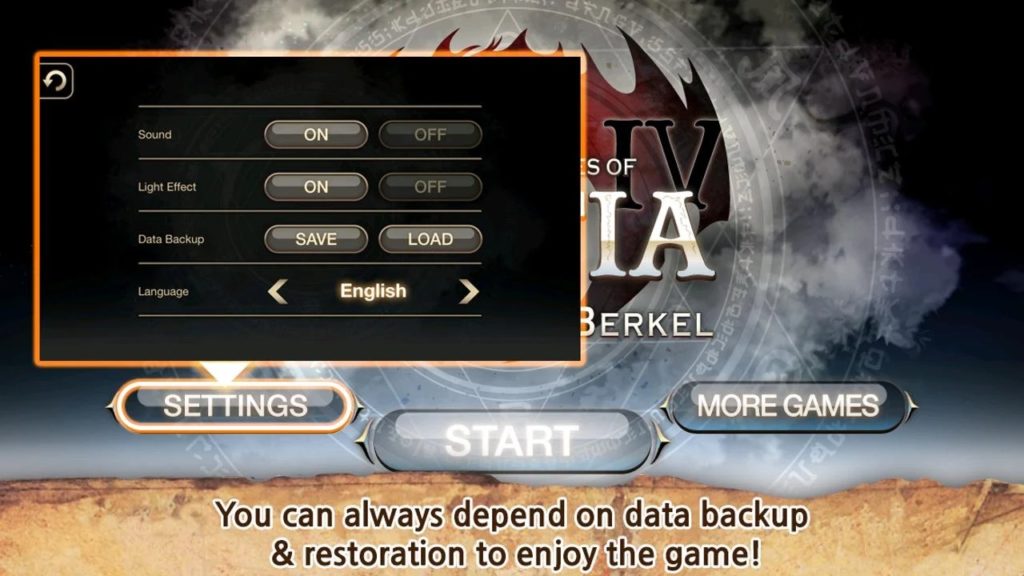 To start attacking your opponent, you have to get close to him and press the auto-attack button. Superstrike can be used once per minute. After defeating an opponent a bonus can fall out of him – a scroll, a gem, or something else.


Shadow Fight 3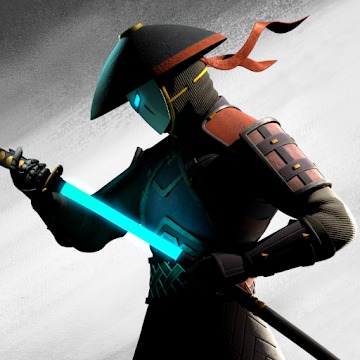 Shadow Fight 3 is one of the most in-demand RPGs. Install the RPG sequel and complete hundreds of quests, customize your character, and fight online battles.
Shadow Fighting 3 is a full-blown multiplayer role-playing game where you will have to engage in battles with real players. The developers kept the fighting game genre, keeping the typical atmosphere of the series.
Now the game has completely 3D graphics, added battles with players from all over the world. Also, the number of interesting quests and missions increased, new fighting styles were added. This game has reached a new level in terms of technical content and gameplay uniqueness.
After launching you should choose the class of your hero. This choice determines what style of combat will be inherent in the character. Daily missions are waiting for you. Expand your main character, improve your weapons, get new fighting techniques, develop a style of combat.
Remember that when you enter shadow mode your character will have access to new techniques. Battles take place in real-time. It's up to you to decide what happens to your character.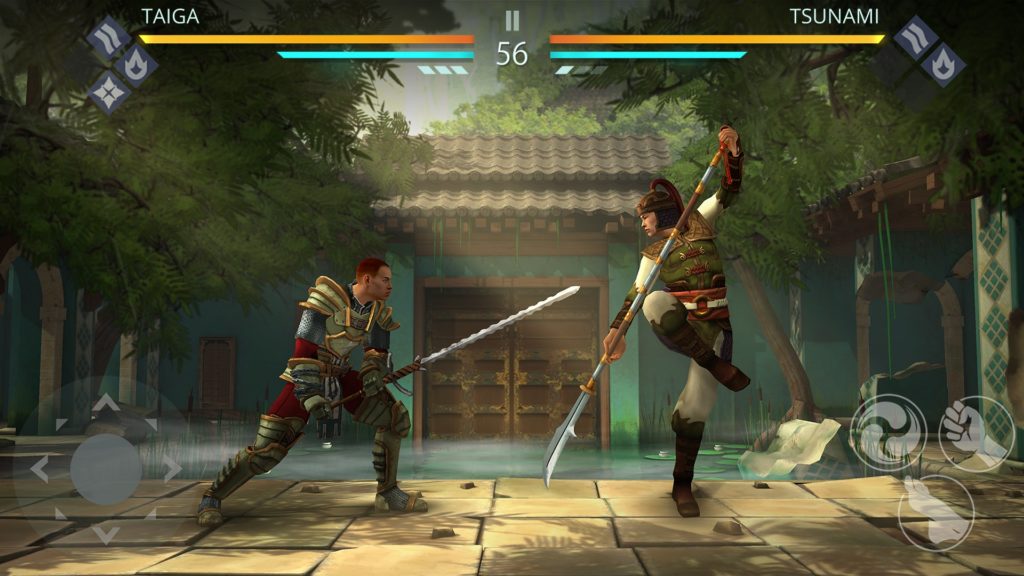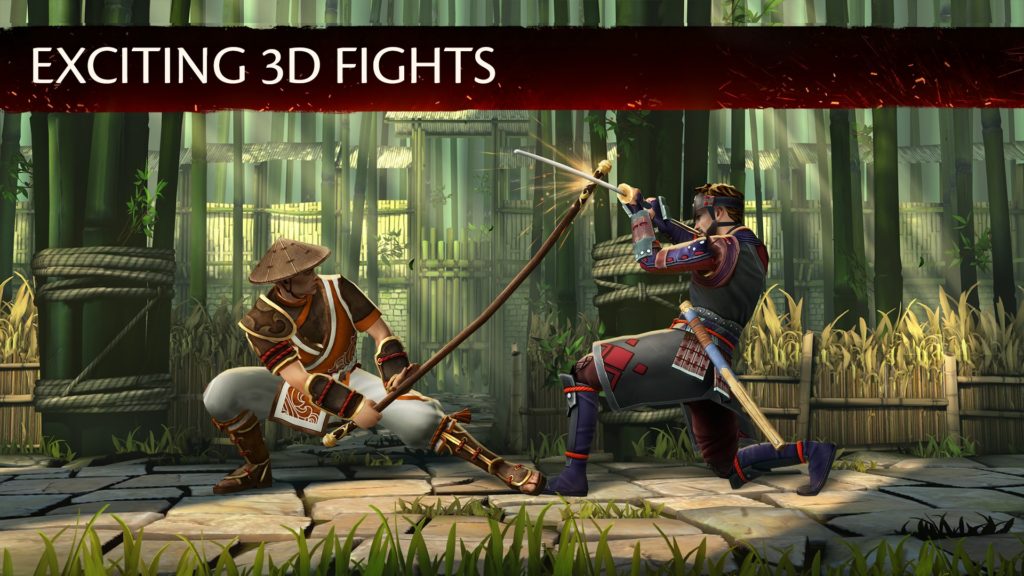 Unleash the dark shadows of the land, create a warrior, and make him the greatest hero of all time. In this Fighting, you'll find yourself in the middle of a confrontation where three powerful factions are vying for power.


You may also like: 11 Best Post Apocalyptic Survival Games for Android & iOS
Guild of Heroes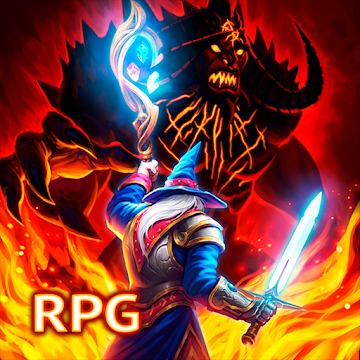 Guild of Heroes is a well-known fantasy game in the spirit of classic RPGs. A unique atmosphere, heroes with their own set of characteristics as well as attractive 3D graphics await players from all over the world.
Fight, use weapons and magic, explore the world and play with friends. The Guild of Heroes announces another recruitment of people skilled with swords and magic.
A great magician gathers a council, where the player is open to important goals and objectives. Chief among them was the need to cope with dragons and monsters that flooded the familiar world.
You need to quickly pick up a sword, bow, and staff, as well as unite all friends to fight back the evil enemy. Ahead of the player expect dark caves and everything that goes along with works in the fantasy genre.
The way events will unfold, depends on the player, who must responsibly take all decisions. Perhaps the main advantage of this game is the epic battles that can sink a long memory. Here the player has to make raids and complete quests.
Even if this path may seem dangerous, victory awaits all players ahead, as on the way there are not only enemies but also other spellcasters.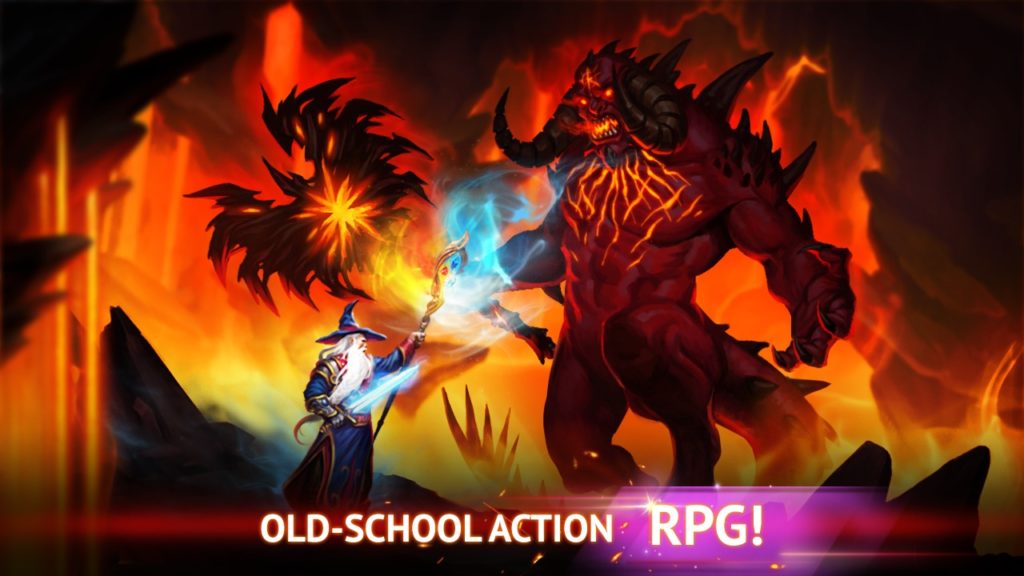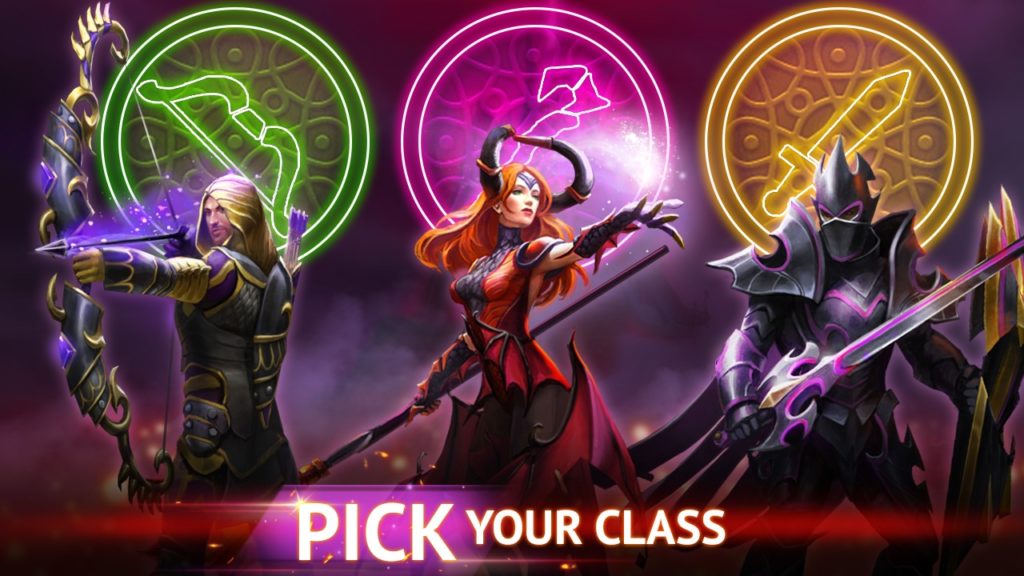 They want to return the world to the way it used to be. Guild of Heroes forms a large community around itself, interested in the development of the game. Thus, all users contribute greatly to the development of the Guild.