If you are looking for a both simple and convenient GPS tool, we have to recommend you to try RouteConverter software.
First of all, we would like to mention that this program does not demand the installation process. The only thing you need – the free Java to be installed.
You may also want to explore the teenage driving monitoring apps.
So, what is the main point of this tool?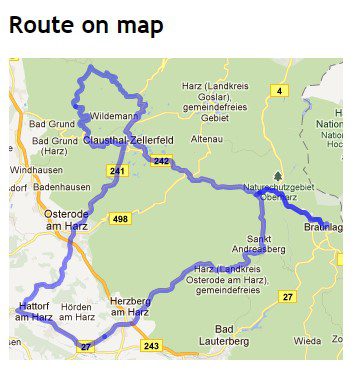 RouteConverter allows users to display, edit, enrich and convert routes, tracks, and waypoints. The program also helps you to plan routes and consolidate tracks.
RouteConverter works with various platforms – Linux, Mac OS X, and Windows. Plus, it is localized in 21 languages.
RouteConverter is full of various useful options, so below you will find the most useful ones:
Supports more than 81 GPS file formats
Automatically detects the file format
Display, edit, and convert GPS data
Opens files, URLs and ZIPs by drag-and-drop, file dialog, system clipboard
Uses a map based on mapsforge
Uses routing services to draw routes via the road network from the position list
Uses elevation services to complete the elevation information of positions
Displays details of the GPS data in a list
Shows the elevation and speed profile in a graph
Supports statute, nautic and metric unit systems

Another useful option of this tool – the developer constantly updates the software's version. This is certainly a great advantage!
Moving on, if you open the official website, you will find a great variety of guides and use cases. If you want, you can also read the user forum and FAQ.
The developer also provides excellent customer support. So, you can answer all your questions! As for the software's interface, it is very simple to manage. Thus, there is no need to be very tech-savvy to find out how all the functions work there.
And to check the crime rate in the area where your GPS took you to, you can use these special apps.
To sum up, we really like RouteConverter. The majority of users do not have any negative feedback as well. We believe you will not regret!