Are you a true sudoku buff? In this case, we have found an interesting solution for you – LogiBrain Sudoku. The app is available for both tablets and mobile phones.
LogiBrain Sudoku is full of magnificent options, so now let's read more about them!
You will probably like dice rolling games and apps for PC and smartphones.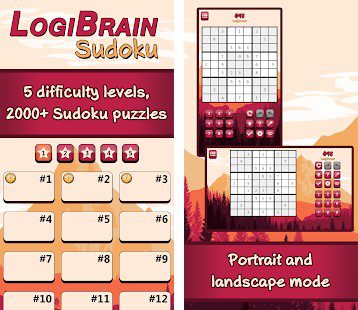 So, what's the major goal of this game?
Each Sudoku puzzle begins with some cells filled in. Your main task is to fill a 9×9 board with digits between 1 to 9. But keep in mind that you can use all the digits only once on each row, column, and region.
One of the best advantages of this app – it comes with 5 difficulty levels and more than 2000 sudoku puzzles. You can choose a preferred level – beginner, medium, and difficult one.
There is no need to worry if you have faced any misunderstandings, as in this app you will find numerous instructions. We have to admit that they are developed in a clear and simple language.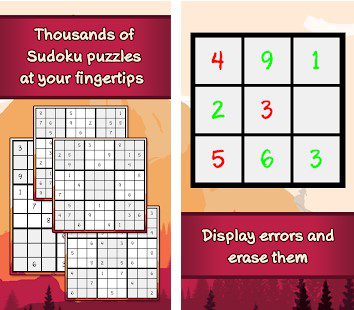 What is more, if you don't know how to pass a level, you can use a hint option or even the complete solution. Additionally, it comes with an unlimited number of undo and redo.
Moving on, you can play sudoku any time you want, as it does not require a constant internet connection. This is certainly a great advantage!
We were impressed by a well-developed app's design with colorful graphics. This tool also contains an intuitive interface, so even novice users will quickly find out how to use it. Plus, the developer often updates the app's version!
And do you like winning by numbers in the lottery? If so, check out the lottery software and get your lucky number!
As for the additional functions of this app, it offers portrait and landscape mode, statistics tracking, including the fastest time, average time, completed puzzles, and so many other features!