Who says working out has to be boring and mundane? Not us, that's for sure! Especially when it comes to enhancing your pelvic floor muscles.
That's why we've scouted the top Kegel exercises apps for Android & iOS you could try. Don't worry, these aren't your run-of-the-mill boring training. These are complex fitness apps with adjustable programs that cater to your needs right away.
Using these apps can help with bladder control, sexual function, and even childbirth. And you can do Kegel anytime, anywhere, even while binge-watching your favorite show. Let's get into it!
Kegel Trainer
This app is a treat for those interested in PF strengthening. First off, the app is incredibly user-friendly, making it super easy to follow along with the training.
The daily reminders are a lifesaver when it comes to memorizing to do the programs. These are treats for those who have a busy life and forget about self-care routines.
The best part is that you can pick from visual, audio, or vibration cues to guide you through the training. If you're in a public place and don't want to draw attention to yourself, simply use the discreet vibration cue to get your workout in. There are 10 sessions to work through, ensuring that your pelvic floor muscles are always being challenged by smth new.
It never gets old or boring, and you'll always feel like you're pushing yourself to new heights with each session. On top of that, these are quick and easy, ranging from 30 secs to 3 mins in length, which means there's no excuse not to incorporate them into your daily routine.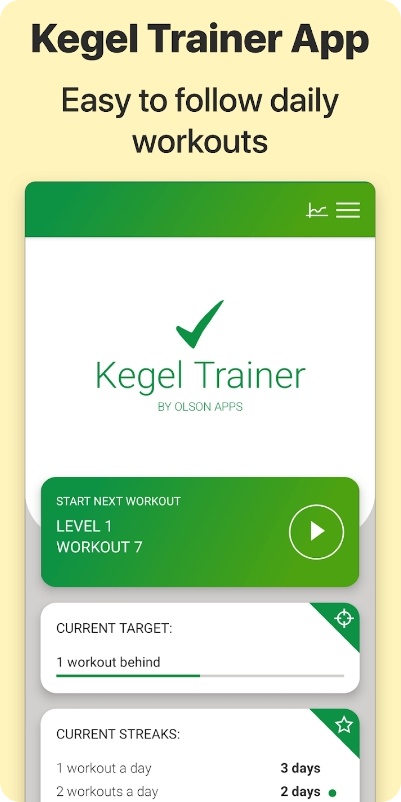 You may also like: 13 Best Vitamin Tracker Apps for Android & iOS
Kegel Exercises for Women
This app is a complete game-changer when it comes to boosting your health and wellness. It can bring you a lot of benefits, both during pregnancy and after childbirth. There's no such thing as too much self-care, right?
But what we love the most about this one is the privacy protection it gives you. Who wants the whole world to know when they're doing Kegels? There's a silent mode and discreet icon, so you can do it without anyone knowing. How cool is that?!
There are 10 lvls for you to switch, so whether you're a newbie or a pro, there's a routine for you. And with all the sessions taking less than 10 mins, even the busiest of bees can make time for this.
The app helps you do the task properly with optional vibration, visual, and voice guides. These will assist you every step of the way. It also guides you to find your PF muscles and helps you monitor progress using the graph.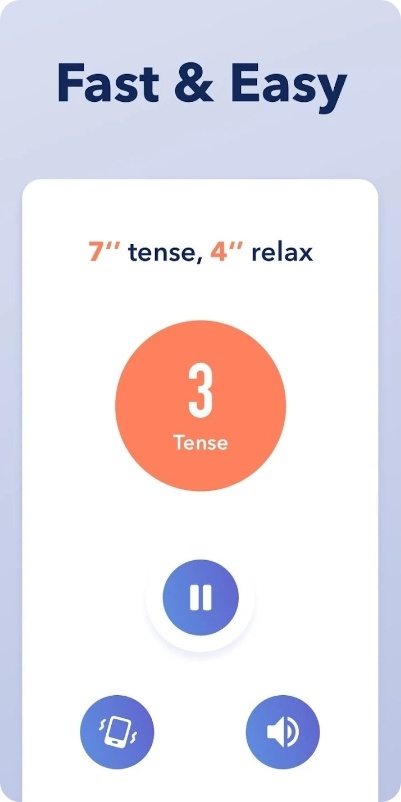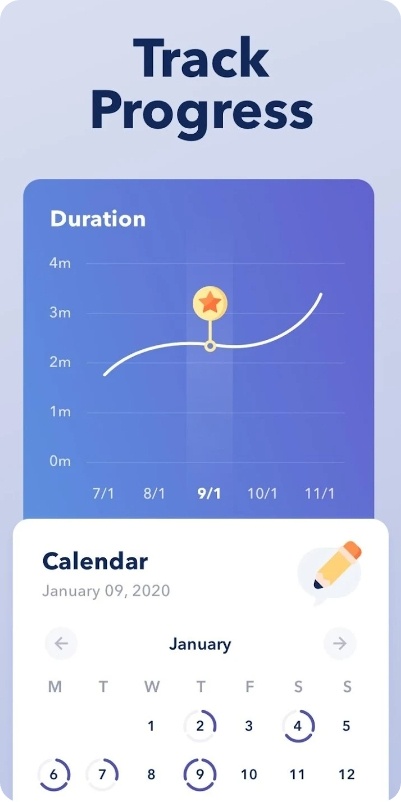 Easy Kegel
Struggling with your Kegel routine? Fear no more, this app is here to save the day! If you find it difficult to memorize and commit to daily routines, this app will be a game-changer.
The friendly and visually appealing UI of the app is just an additional perk. It gives easy-to-follow visual cues combined with optional audio or vibration prompts, making sure that you never miss a workout again. Plus, the adjustable session lengths and alerts let you tailor the program to your needs.
You'll also get to monitor your progress over time. The ability to see your improvement at a glance is indeed motivating and encouraging.
If you're willing to take training to the next level, give it try to the apps pro pack. It covers background cues, multiple alerts, and adjustable sessions. It just gives you more control over the training plan and gives a more personalized exp. You can even alter the theme to your liking, and there are tons of options to pick from.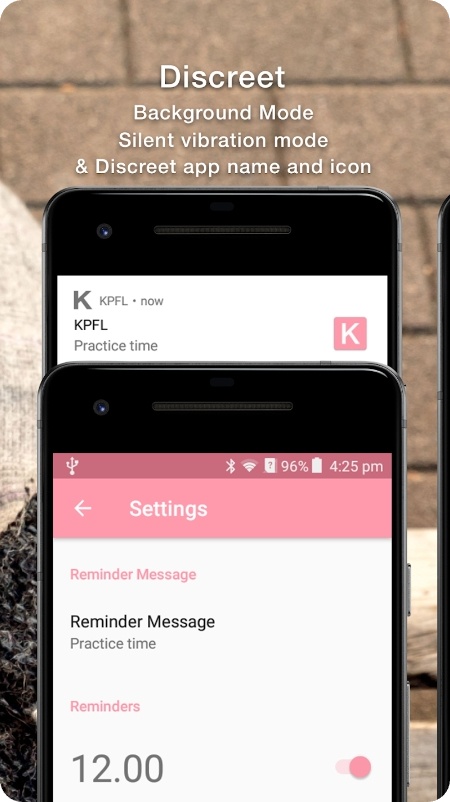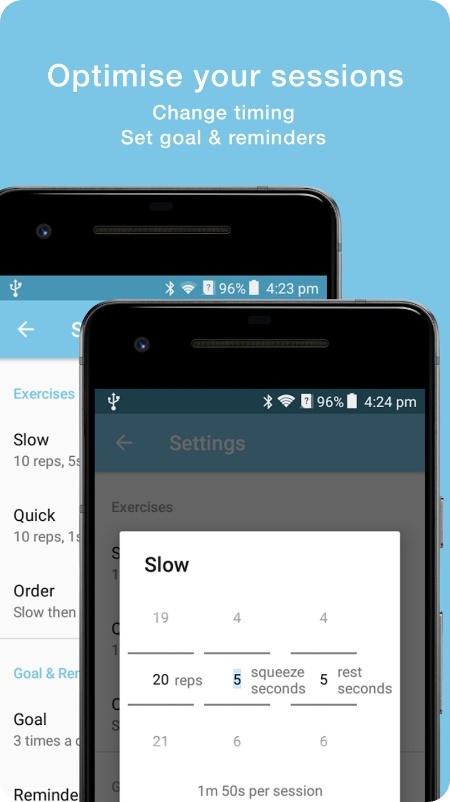 Emy
If you've ever struggled with PF weakness and urinary incontinence, give this app a try. It helps you strengthen your muscles and improve your health overall. First up, let's talk about the basics. The app helps you train and tone your PF muscles via Kegel exercises.
You can do these anywhere and at any time, with or without the smart trainer that comes with the app. And the best part? Just 5 mins of training every day is enough to see results. The app will give you real-time feedback on your pelvic muscle contractions thanks to the tech of biofeedback.
And if that's not enough to motivate you, there are 20 medical games to keep you engaged and focused. The app is based on approved therapeutic protocols used by experts, so you know you're getting top-notch care and advice.
And the scientific and edu content in the app helps you to better understand the pelvic floor, so you can take control of your health and well-being. There are also tons of tips and wealth info from health experts if needed. In fact, some of these are fun and will keep you smiling through the whole process.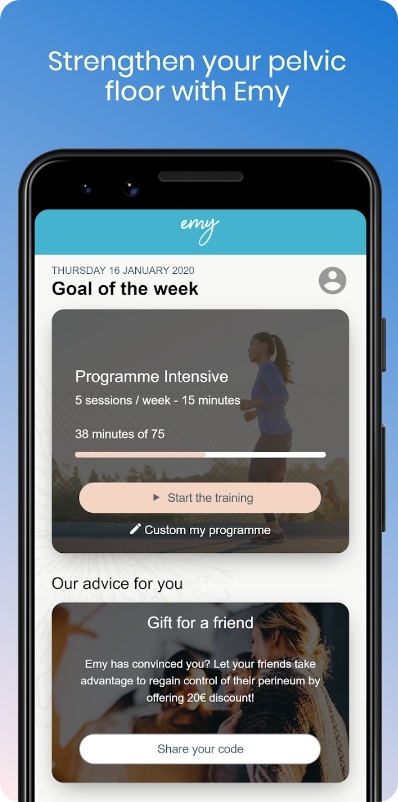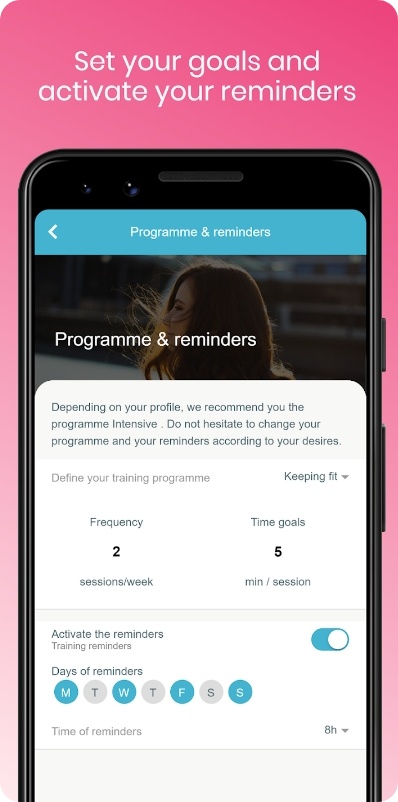 Dr. Kegel
Wanna boost your sexual and overall health? This app will help! It is jam-packed with exceptional tools that provide a solution for improving your health. And if you think Kegel is for women only, think twice, cause these trainings are as useful for men.
But let's talk about the core tool: the training plan. It gives a step-by-step guide for strengthening your PF muscles. And why is this important? Well, these are related to the control of male functions that weaken and lose tone without training. This can lead to various male diseases such as ED, PE, and more.
And with only 5 mins a day, you can get effective training with real results. The app gives clear instructions to contract your PF muscles to the rhythm of your phone's vibration.
And the best part? You can work out in any place, position, and situation without anyone noticing. No extra equipment is needed! And the results will speak for themselves. According to the latest user survey, up to 84% of users reported improvements.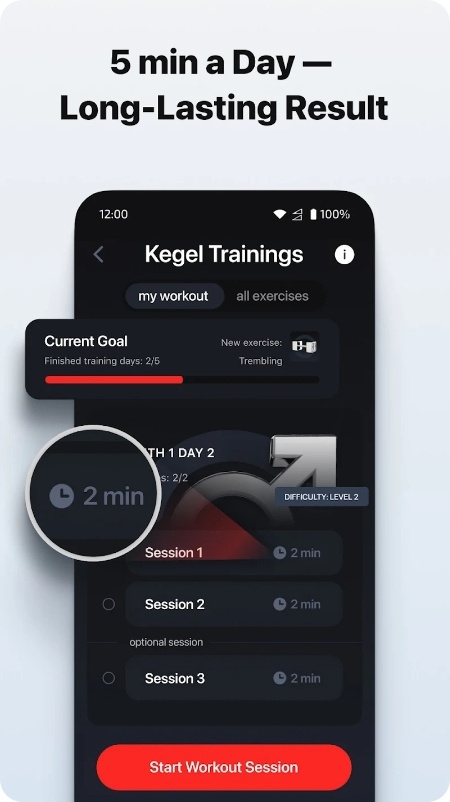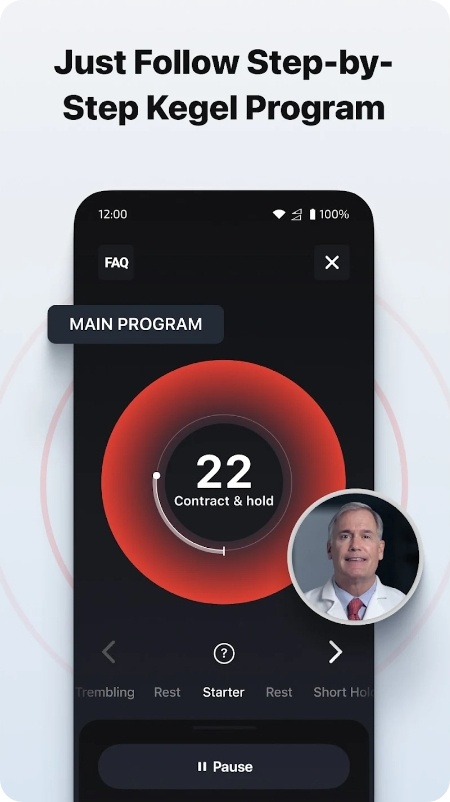 Check also: 11 Best Height Increase Workout Apps
Iron Kegel Trainer
Need a discreet yet effective way to strengthen your Kegel muscles? Don't get past this app! It's a treat for those who prioritize health and wellness, really. Regardless of your gender, you shouldn't underestimate the importance of having strong PF muscles. And this app is here to give you the best way of training them.
First off, the app is very discreet. The icon doesn't scream "Kegels!" so you can work on your routine without worrying about anyone seeing. Plus, you can mute the app and turn off the vibration if you really want to be stealthy.
But the best aspect of this one is how it caters to both men and women. With adjustable plans for both genders, you know that you're getting training that is specifically tailored to your needs.
And if you're new to this whole thing and don't know where to start, don't worry! The app has instructions on how to locate and feel your PF muscles. Plus, with regular training alters and progress measurements, you can see exactly how your strength is increasing over time.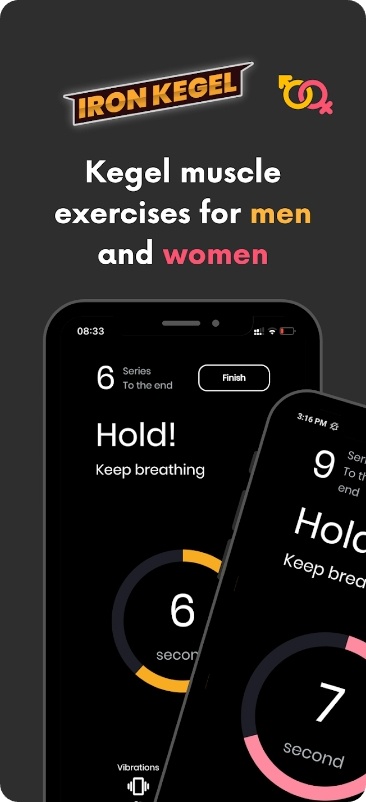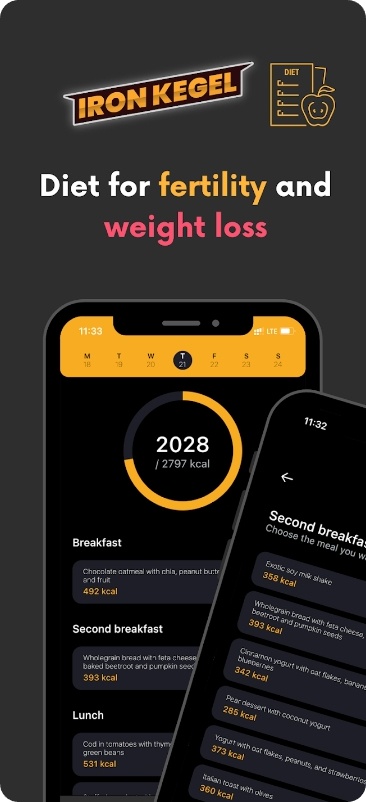 Kegel Fit
This app will put you in control of your intimate health. It has tons of convenient tools and helps you to easily incorporate new routines into your daily life. You'll get to make a personalized plan that fully caters to your prefs.
Not only does the app lets you monitor progress with the stats of all your training, but it also gives detailed descriptions of the techniques to avoid any mistakes. And for those who prefer a little discretion, there's a vibrating sim, so you can easily navigate exercises without sound.
But the benefits don't stop there. For women, the app covers routines specifically tailored to post-childbirth recovery. There are also ones for libido increase and more. And for men, the app focuses on improving power and control during sexual intercourse and maintaining a healthy intimate organ.
The app even has a discreet icon so no one will know about your Kegel training. It's ideal for those who are a little shy about discussing such things with others. It's also free, and the app is so minimal, you may not even notice them.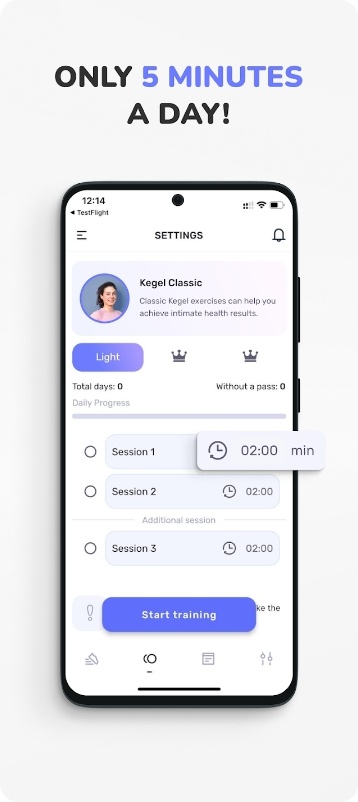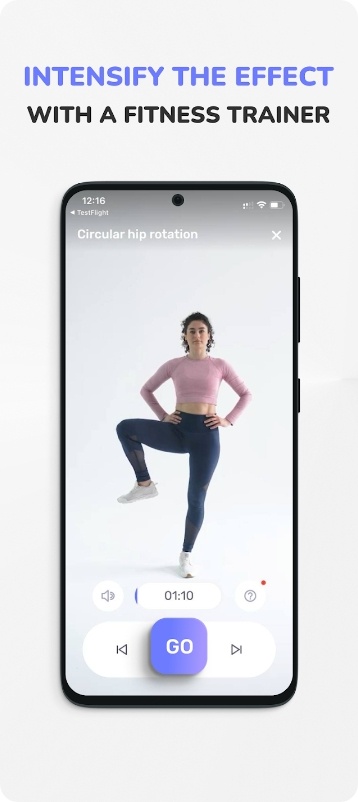 Squeeze Time
This app will help you make Kegel training part of your daily life. It not only reminds you to do the training but also monitors advancement and makes a fun and competitive atmosphere among your pals.
One of the coolest aspects of this one is that you can make your own training. You're no longer limited to the basic ones. The app lets you build them from scratch to ensure it is tailored to your personal fitness goals.
But the app doesn't just help you get fit, it's also a great way to bond with mates. By forming a group, you can motivate one another to stay consistent with routines. And it's not just about pushing each other to do more reps, it's about having fun and celebrating each other's progress.
And when it comes to progress, you can get detailed stats at any time needed. The app even highlights your achievements, so you'll be able to see your improvement over time. Plus, you can share your stats with mates for added motivation and friendly competition.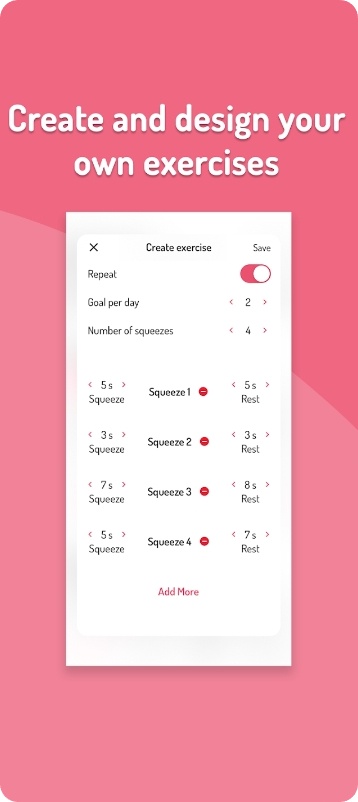 Pelvic Floor
Here's an app to help strengthen your PF muscles and boost your health and wellness. It's the ultimate tool for anyone wanting to increase their PF strength. With an adjustable program tailored to your needs and goals, you'll be on your way to a stronger and healthier PF in no time.
Not only are these beneficial for improving a variety of health conditions, but they can also enhance your sexual experiences. Men can last longer in bed, while women can improve their satisfaction and support their PF during pregnancy and childbirth. It's a win-win situation here, really.
In fact, you can do itanywhere, at any time. Whether you're at home, at the gym, or on the go, you'll have access to a variety of training that can be easily integrated into your routine.
The timing is adjustable too, so you're in charge of everything. You can set all kinds of things to make the program fit your lifestyle and needs. And all that without spending a dime, so you're not risking anything.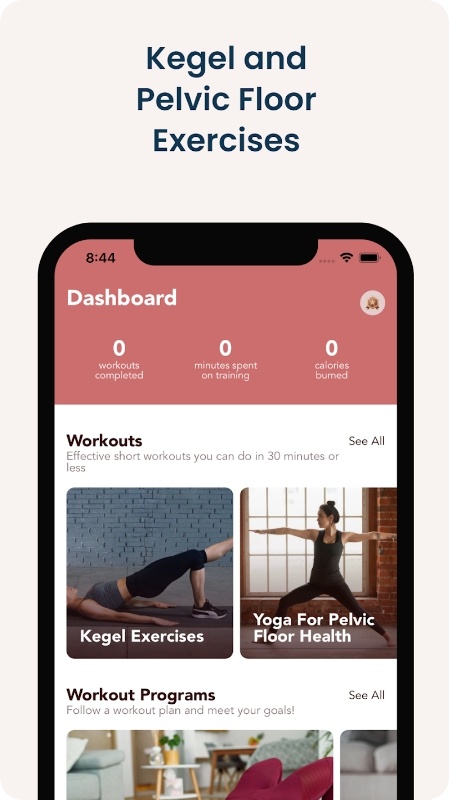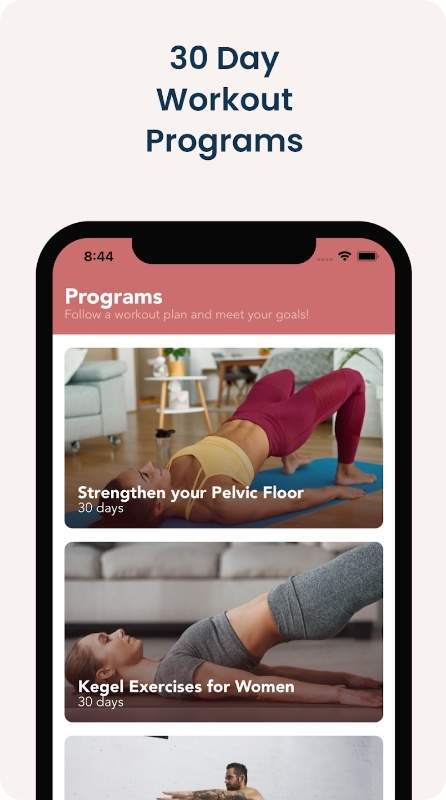 You may also check: 11 Best Apps for Swimmers
MyKegel
Tired of constantly worrying about bladder leakage or struggling with PF weakness? This app will change that. It's a gem when it comes to strengthening PF muscles and boosting your overall health and well-being.
One of the best things about it is that it's incredibly fast and intuitive. Even if you have a busy lifestyle, you can take advantage of this app's brief and practical sessions that last less than 6 secs. Plus, you can use it discreetly anywhere and at any time, thanks to its pulsating vibration.
What makes it stand out is its personalized training routine. Depending on your PF condition and the reason behind your need for exercise, the app will form a special program made just for you. And, as if that wasn't enough, it also gives useful status and helps you stay motivated.
It will actually keep you on track like no other. You'll get to set daily goals and beat your previous streaks to never lose sight of your objectives. It even lets you make routines by yourself, adding a touch of creativity and fun to the mix.