Crime and accident rates are now quite high. This is one of the motivating reasons for making crime databases available to all citizens. It is important to always keep in touch with law enforcement to stay safe.
In this review, we have gathered for you the best apps to check crime rates in the area, some of which also help keep you safe online.
You may also like: 11 Best Apps to Catch a Cheater (PC, Android, iOS)
SpotCrime+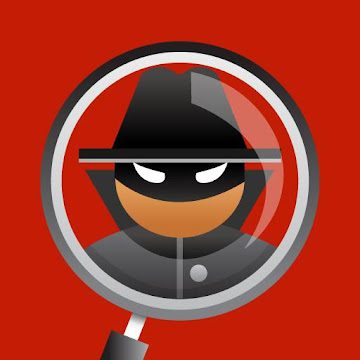 The SpotCrime app gives you access to the most visited crime map in the United States. With it, you'll be aware of the crimes that are happening in your area.
Here you will see a map, with the city's most crime hotspots marked in short order. Each type of crime has its own designation. Thus, it is quite easy to use all of these programs.
Besides, this application will be an indispensable assistant when you buy an apartment. You will find out what the crime rate is in the area where you would like to live.
This way, you will be able to make the right decision. If you are going on a long trip to different places, you can also use this app. The safety of your life is more important than anything else these days.
Also, residents of Canada and the United Kingdom can use this program. The list of crimes that these app covers includes theft, shootings, robbery, arson, assault, vandalism and others.
The app uses GPS. Thus, you need to give the app access to this function. Sources of data are the media and police departments.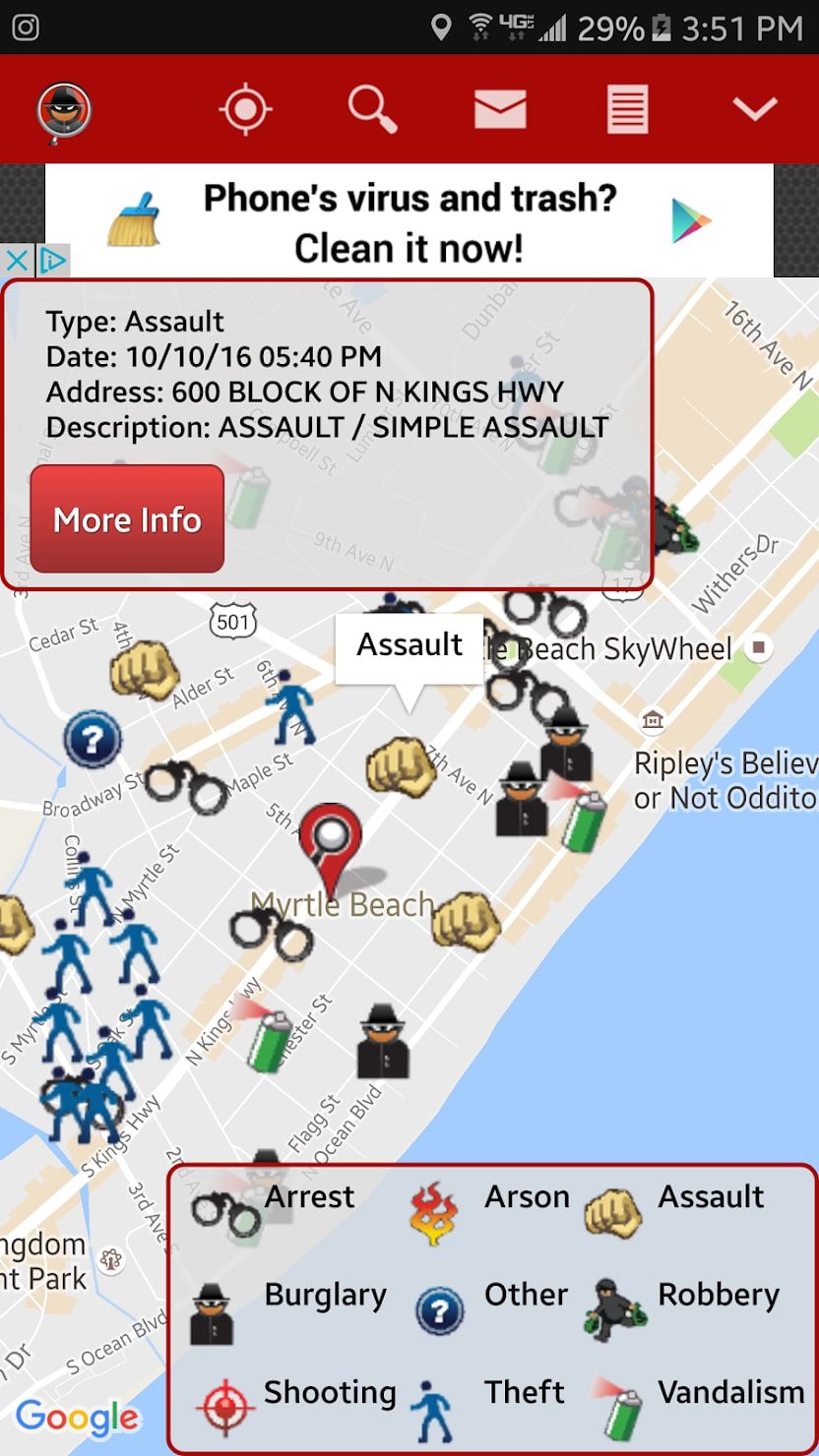 This app is available completely free of charge. It will also send you messages about possible risks to your email, for which you do not have to pay. This is very convenient.


You may also like: 11 Best Apps to Hide Apps on Android & iOS
MyLocalCrime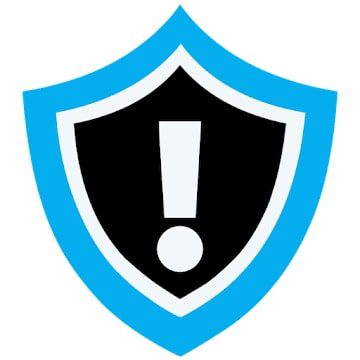 MyLocalCrime is an app from the same developer we reviewed above. But, it is more localized.
If you are going to visit a new area, this app will definitely help you. You will immediately get access to the crime rate in your chosen area, which will help keep your life safer.
Like the previous app, the different types of crime are marked on an interactive map. This app also shows possible danger trends. Although it's hard to predict a crime with certainty, at least you'll be prepared for something to happen.
If you are going for a walk, this app will help you choose the safest route. Your program will also come in handy for checking the neighborhoods of a home you want to buy.
All data about the crimes is updated in real-time. To get the necessary and normal activities, you need to specify your address. You can also select your city or enter a postal code value.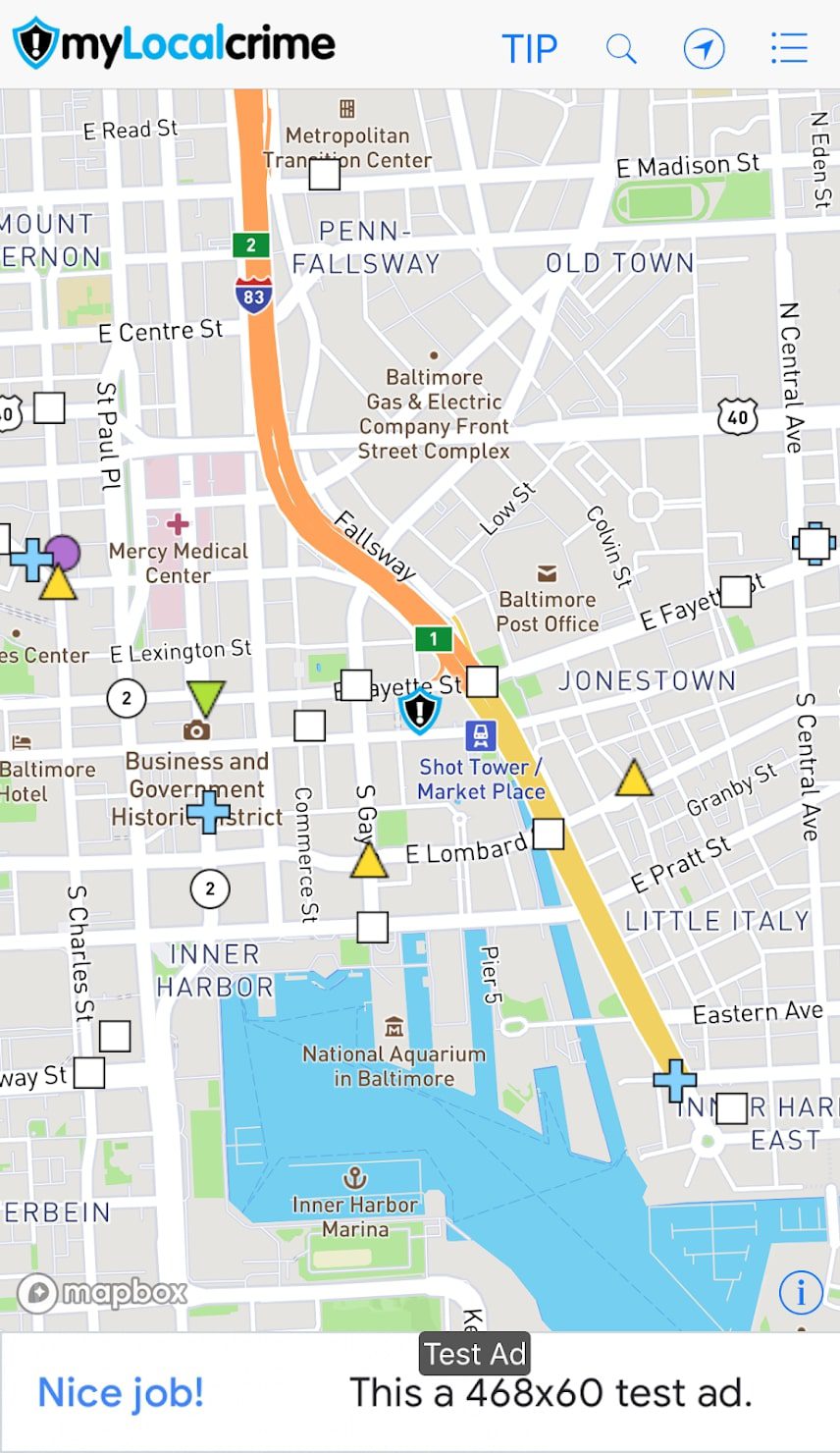 The app will also. Notify you of new crimes by the email you specify. You can set up to receive notifications for each day or week. All of this is completely free. The app can be used by US, Canadian, and UK residents.


CRIMEWATCH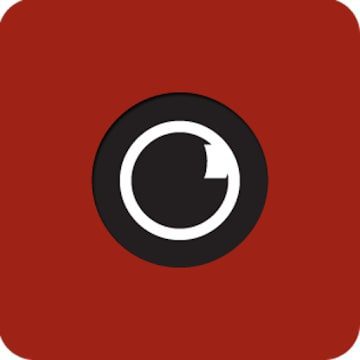 The CRIMEWATCH app provides crime data from official sources, including law enforcement.
It contains an informative database of different locations. But, if you can't find your local police department, you can write to the developers of the app.
They will contact the officials and you can keep track of the current situation.
This program provides information about crimes such as arrests, escapes, thefts, and others. If you have witnessed a crime, you can anonymously contact in a special section of this app. It works closely with law enforcement agencies and contributes the information received.
In this app, maps are available with the tags of the crimes that have occurred. You can also view a database of people arrested, including their photos, charges, and detailed descriptions. You will know who is currently wanted because you can meet that person even while walking.
You will also be given access to cases, whether they are active or not. Select the area you are interested in and see what incidents have occurred most recently.
All information here is based on reliable primary sources, and cats are regularly checked thoroughly. If there is an emergency near you, you are sure to be notified and prepared for possible dangers.
Besides, if you specify your e-mail address, you will also receive notifications in the form of e-mails. All of the information is updated in real-time.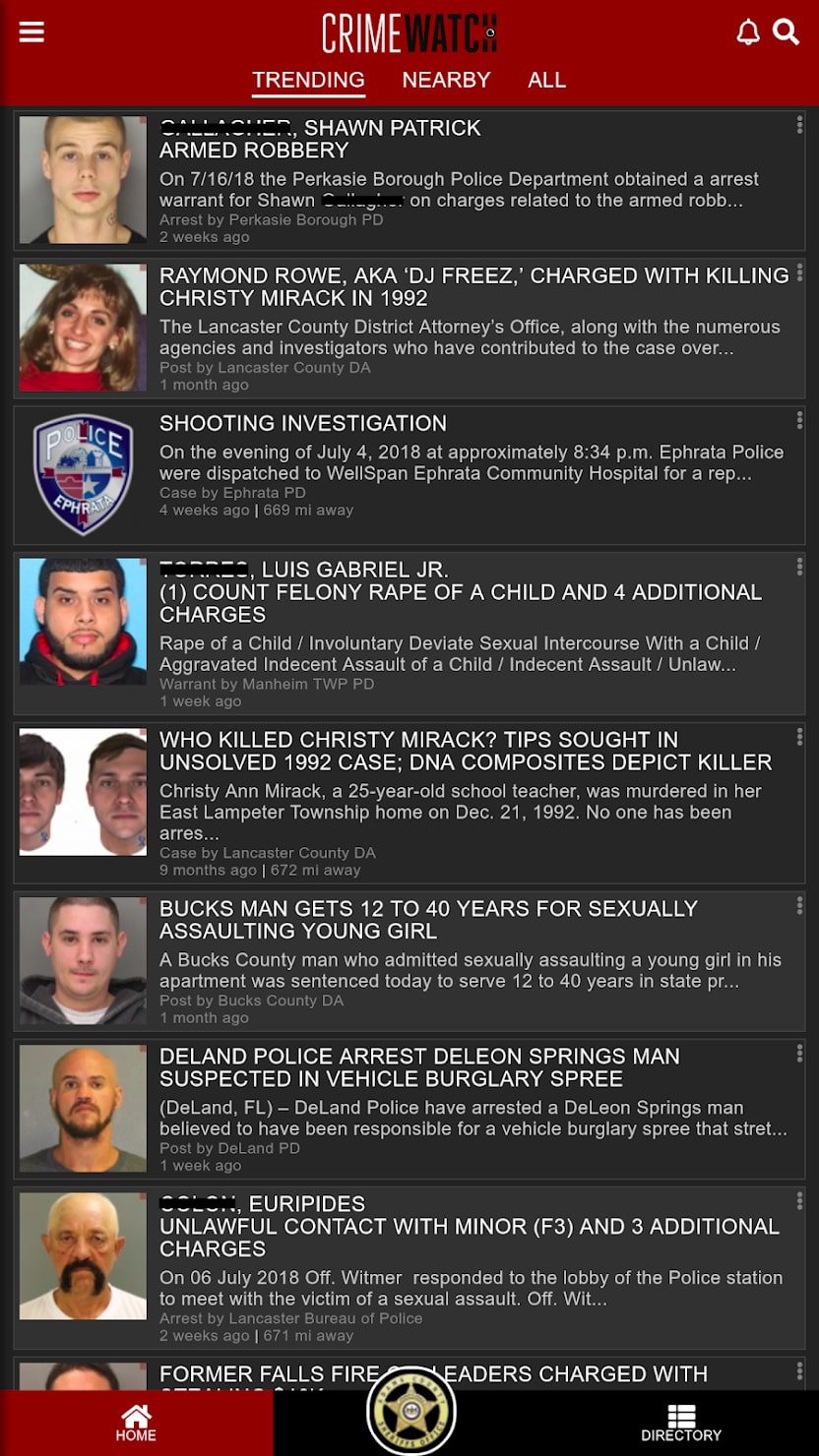 To keep your family and friends safe, share the information you receive with them on Facebook and Twitter or via email.


My Police Department (MyPD)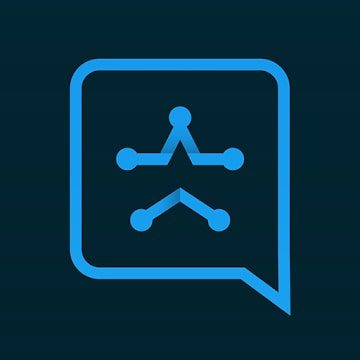 The MyPD app is to ease communication between police and citizens, thereby increasing safety. Information is from local and state police departments and other law enforcement agencies.
This greatly simplifies access to the crime database and makes users more aware of possible risks.
You do not need to register to use this program. Besides, it is completely free. You can also share the information you become aware of. Checks are done fairly quickly.
Recently, this application has received a major update that includes many useful features. You will receive push notifications, which can include images and police tweets in addition to text. There is a news feed, which publishes the latest crime news and police reports.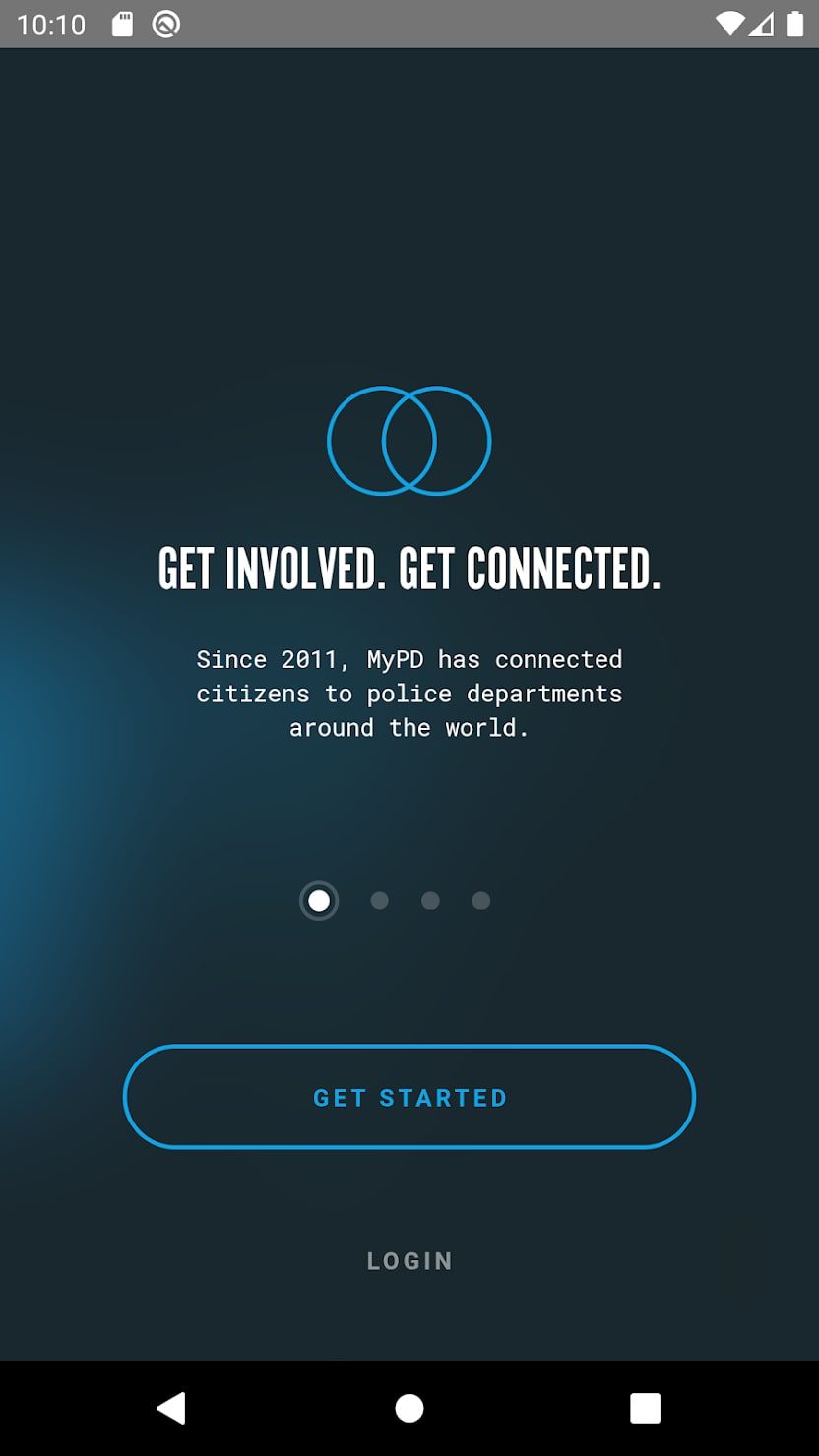 You will also get information on natural disasters to keep yourself and your family safe. Residents of the United States and Canada can use this program.


You may also like: 11 Best Apps Like Getcontact for Android & iOS
OffenderWatch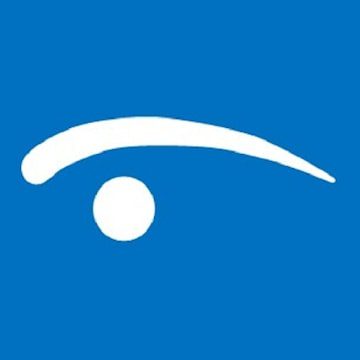 OffenderWatch is also designed to notify users about crimes that have been committed nearby. But, it is used to check through the Internet.
First of all, this program is designed to protect children from the negative impact or even life threats from criminals. The developers of this application cooperate with law enforcement agencies.
Due to this, only verified data appears here, and the data is updated on a regular basis.
As in previous applications, here is also. An interactive map showing the locations of crimes that have occurred.
If you are a parent, when you buy a Protect Plus subscription, you can track your child's locations, phone calls, and messages. If your child is contacted by a criminal, you will instantly know about it and have time to take the necessary measures.
At the same time, this application works in the background without interfering with other programs.
Once you sign up for this app, you will be notified by email if a criminal appears in your area or a crime is committed.
OffenderWatch will be an indispensable assistant for every parent for whom the safety of their own child is important. But, it is also suitable for everyone who spends a lot of time in social networks, messengers, and other programs for online communication.


Askariapp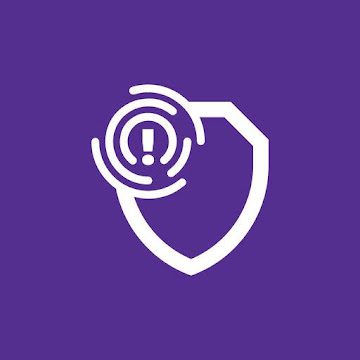 Thanks to the Askariapp app, you will be kept up-to-date on the safety of your area. When you enter a new area, you will receive a notification from this program about possible risks.
Reports are available here about crimes that have occurred in the area you are in. You will also see evaluations from other users who have already been to the area you have selected.
This will help you assess the safety and know what you need to be prepared for. This app can be used by citizens and visiting tourists alike. It will be equally useful for everyone.
You will also be able to report any suspicious event that could lead to danger or turn out to be a crime already committed.
This helps developers to update relevant information more quickly and distribute it to other users. Also, on the basis of this, a special map is made, on which all crimes are collected.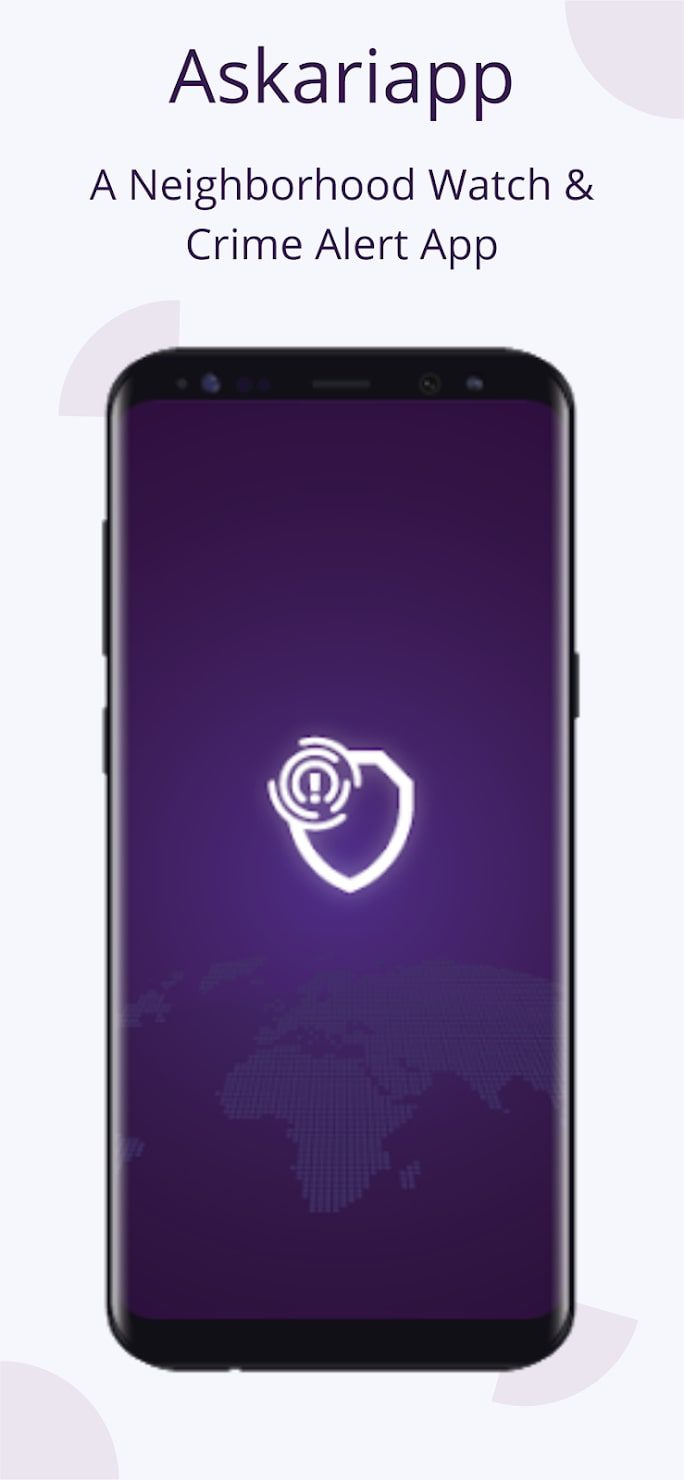 The credibility rating of this application is quite high. This means that you can not doubt that it will help to ensure the safety of you and your family.


You may also like: 9 Best Speed Radar Gun Apps for Android & iOS
WeAlert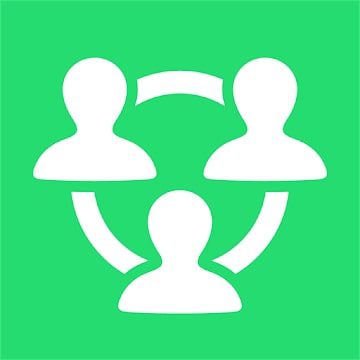 The final app in our review is WeAlert. Users of this program create a kind of community, the members of which inform each other about possible or occurred crimes.
This reduces the crime rate in the neighborhood and makes security more secure.
This application allows you to quickly contact your neighbors in an emergency situation. If you have witnessed a crime, you can also tell your neighbors about it to warn them.
There is a newsfeed that contains all the latest information about crimes. You will also receive notifications about such events. This helps you stay up-to-date on possible threats.
Get tips to help you improve your safety and prevent possible crimes. Chat with your neighbors to set up shift watches in your neighborhood. Managing these groups with WeAlert is easy.
All participants will always be able to communicate with each other. Here you can also contact local law enforcement or call for emergency services. There is even a special alarm for this purpose.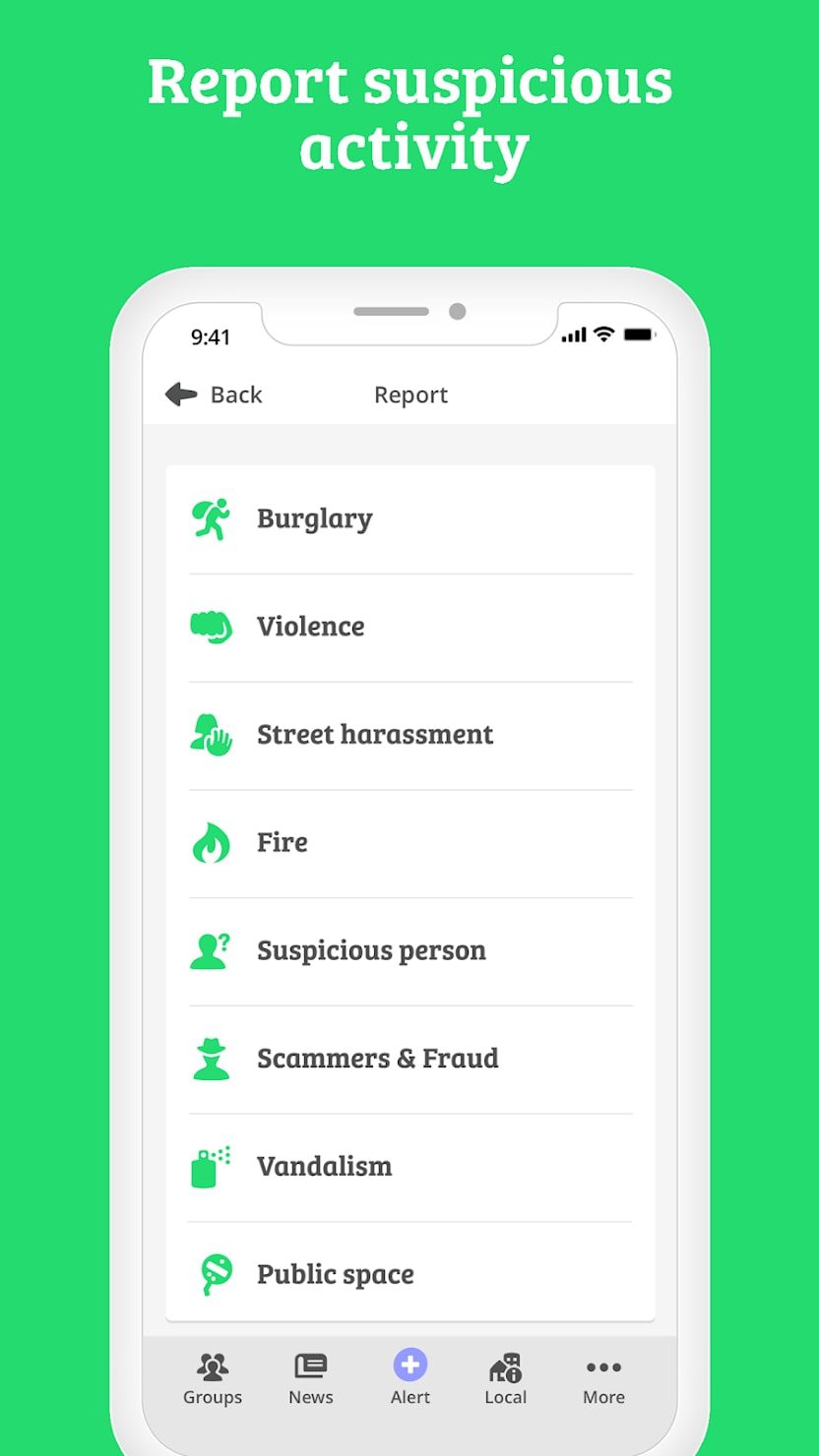 Unfortunately, crime is one of the most pressing problems in society today. But despite this, we can try to maximize the level of safety at least for your surroundings. This free app will help you perfectly.