To become a rich person, you need to pay attention not only to how much you earn but also to how much you spend. Fortunately, you can start keeping track of your expenses and income, saving all receipts after purchases.
However, paperwork tends to pile up quickly, and sometimes it even seems to multiply. Paper documents eventually turn into junk. Now it is much more convenient to store everything electronically – it saves space and simplifies access.
Here we've reviewed the best receipt capture apps that self-serve and save all the info you need. Some of these services will also help you keep track of your expenses.
Also, we recommend you to try these best PDF editor apps if you save receipts in PDF.
Receipt Scanner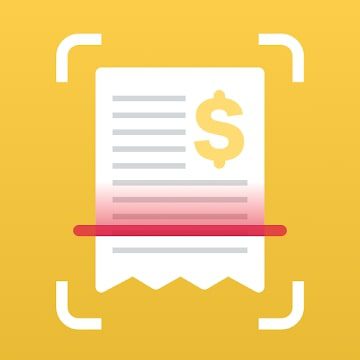 The popular Receipt Scanner app will save all of them, edit to the right format, and retrieve the necessary data. It saves you time and you'll see an expense statement.
If you lose your paper copy or don't have access to your phone, then log into your profile on an accessible device. That way, you'll have access to all your documents at all times.
You can group them into different reports based on the criteria you choose. So, this will help in the formation of a quarterly or annual report. Export them into CSV format.
Such documents are available for sending by email. You can also synchronize your account with a cloud service to automatically download receipts. This activates the app offline.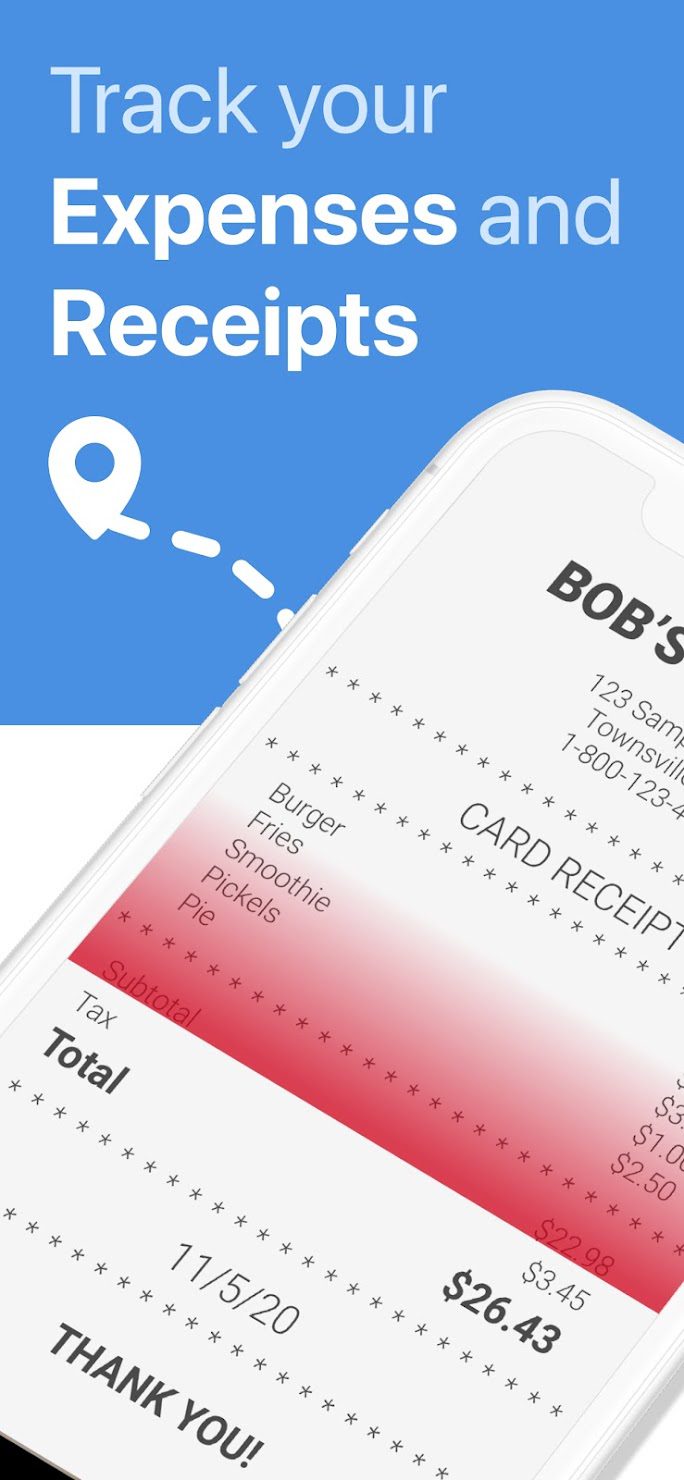 This app has no ads, is free for personal use, and has many important features.


You may also like: 11 Best Apps to Extract Text from Image on PC, Android, iOS
Receipt Scanner & Expense Tracker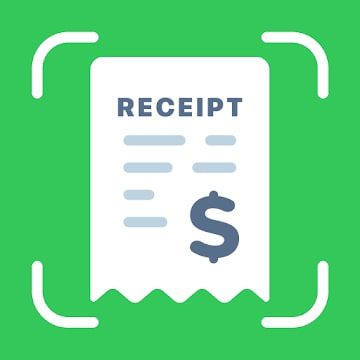 This app allows you to work with expenses from the recognition stage to bookkeeping.
The process is simple: users make electronic copies of receipts using a webcam or mobile app.
This service retrieves all the necessary data, distributes them in the right way, and archives them.
The app is great for employees of companies and participants of startups who have to work with a large number of receipts. If you need a simple solution for fast check processing, then you should definitely try this program.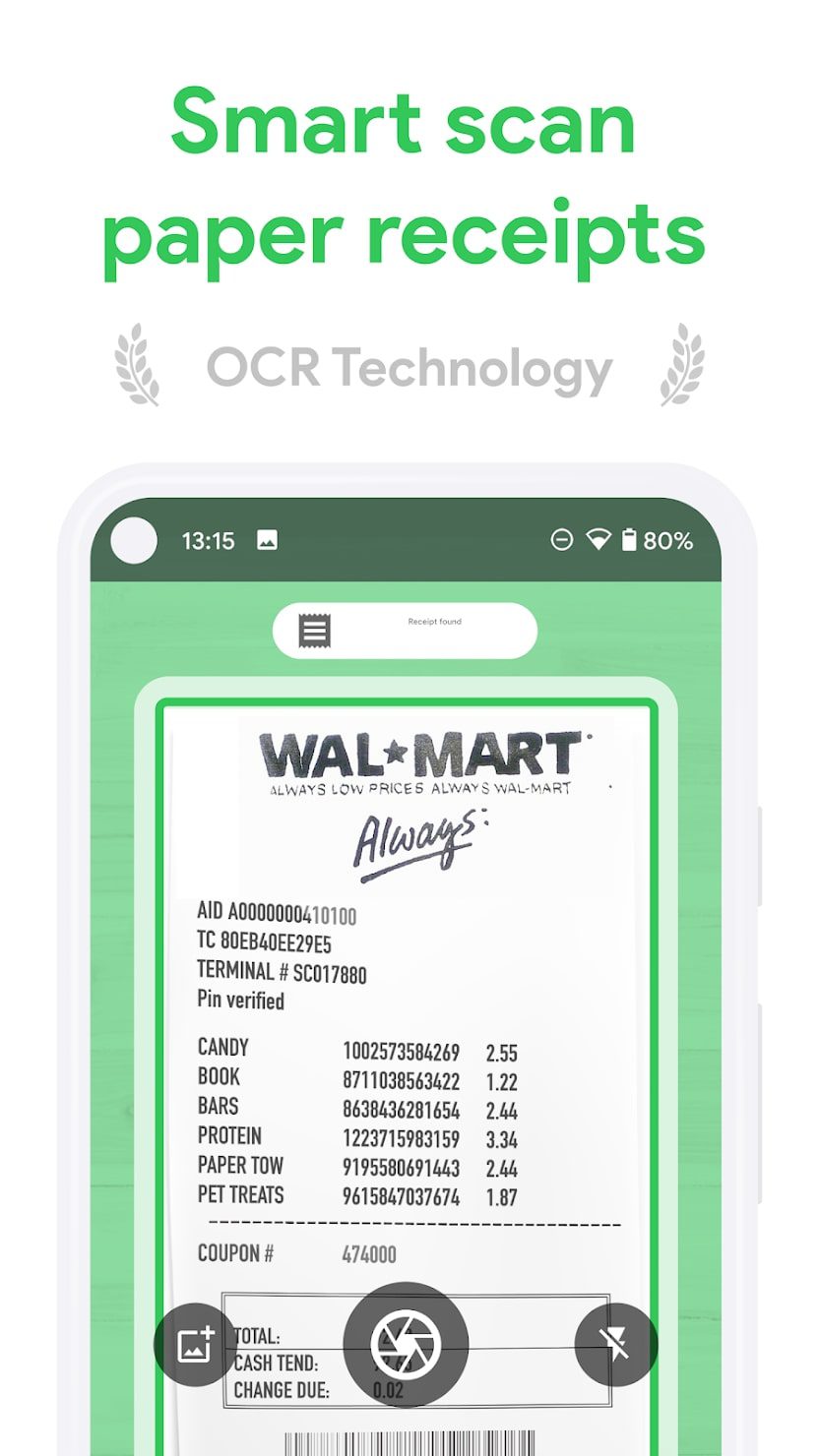 This app will please anyone who frequently travels abroad. It recognizes different currencies and automatically converts them using current exchange rates.


Shoeboxed Receipt Tracker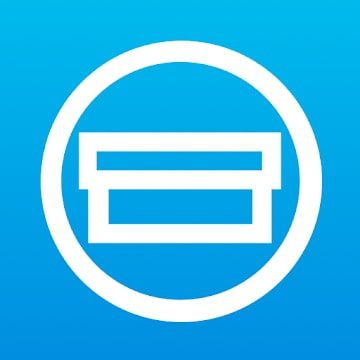 The Shoeboxed app successfully converts checks into data.
Take a screenshot of the receipt and it automatically converts all data into text format.
All receipts can be categorized in different ways. For example, by total amount, vendor, date, payment, and others.
All expenses can be grouped into reports. Send them directly from the app. Create an account with which you can log in to your account in the web version of the app.
That way, you'll have access to all your reports anywhere, anytime. Moreover, all receipts can be saved as an archive, which is convenient to share, especially for reports to the tax office.
This app works with QuickBooks, Excel, Wave Accounting, Xero, and other services. Shoeboxed works with most currencies. Thus, it is great for travelers and anyone who frequently goes on international business trips.


Expensify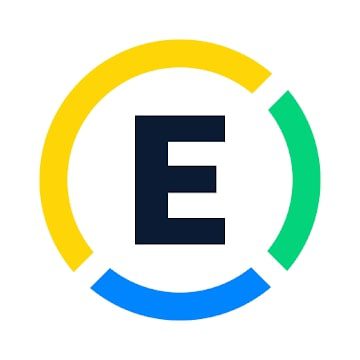 Let's move on to the next service which is called Expensify.
It simplifies the expense recording process by creating and streamlining its forms.
One of the things that makes this app awesome is that the app supports many currencies. Expensify provides a great package for a good price.
There is no limit to the number of checks to scan. Among the many features here is the ability to get your Expensify Card. To be more precise, it allows you to make purchases and send checks automatically directly to the app.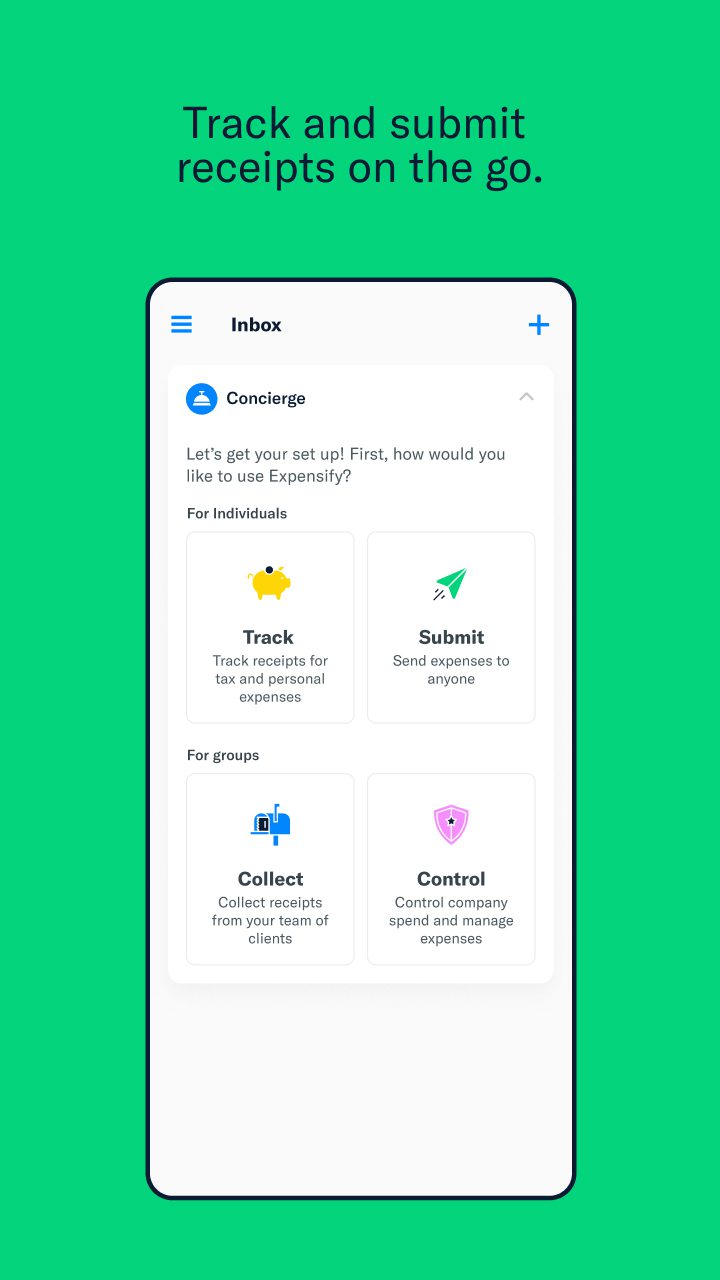 In conclusion, Expensify is a useful service for scanning checks frequently.


Evernote Scannable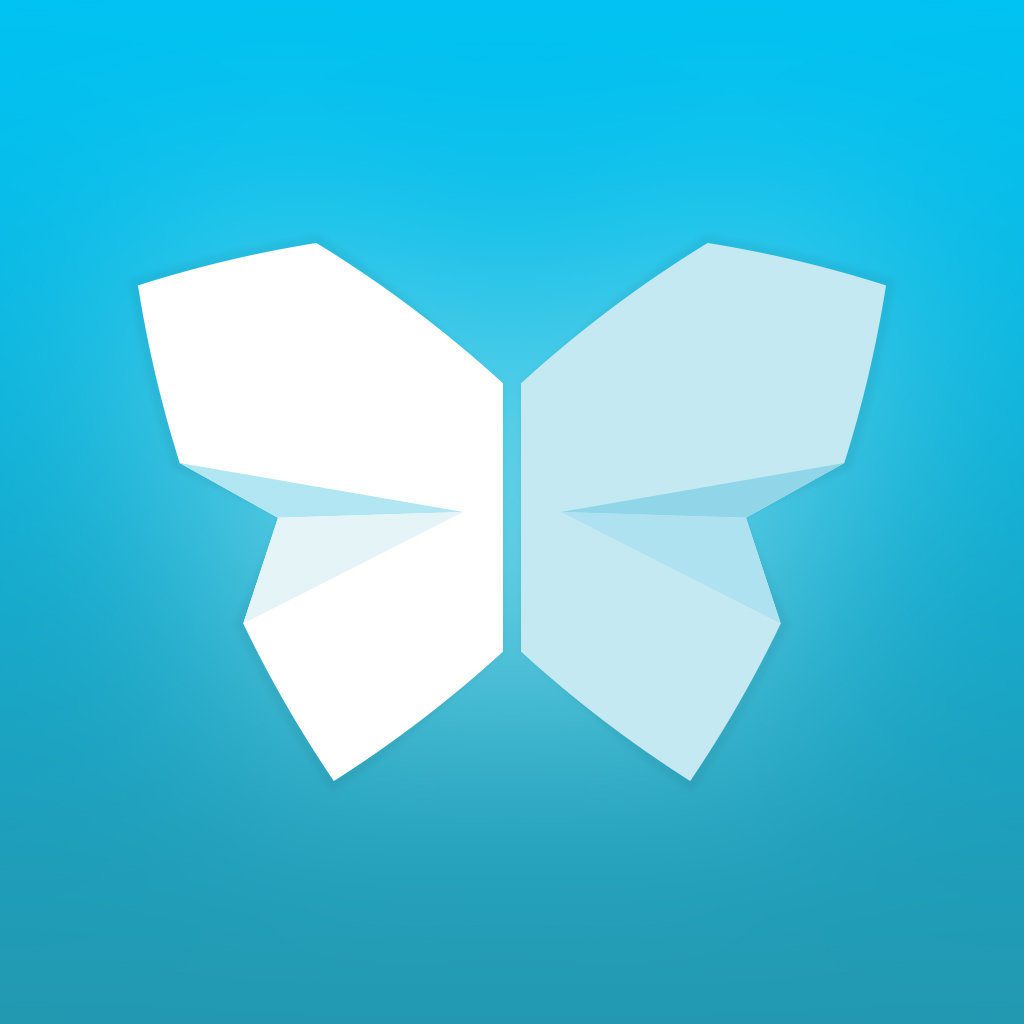 The next app in this review is the Evernote Scannable.
It recognizes text on a check, makes it more contrasting, and visually smooths out creases if the paper is wrinkled.
This is not mindless mechanical digitization of text, but turning it into an electronic document. Scanning is possible in two modes – automatic and manual.
In the first case, you only need to point your smartphone at the desired document, hold it steady and wait.
The process is fast, Scannable immediately recognizes the document, scans and crops it. If you are not satisfied with the auto mode, you can turn on the manual mode and take the picture yourself.
After scanning, you can write your name to the resulting image. Then you can immediately share the image. Send it to an email, message it, add it to Evernote, save it to the gallery, or export it to iCloud and Google Drive.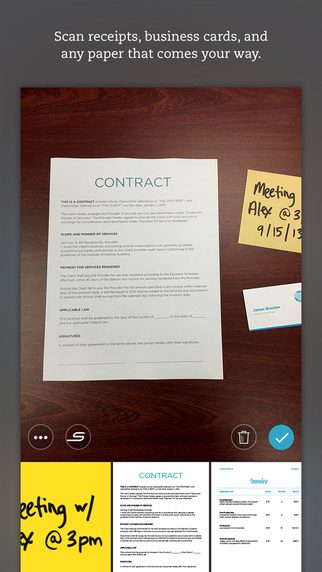 You don't have to clutter up the "photographic film" on your device with various checks. When you share a document, its copy is not saved in the gallery but sent to wherever you choose.

My Coins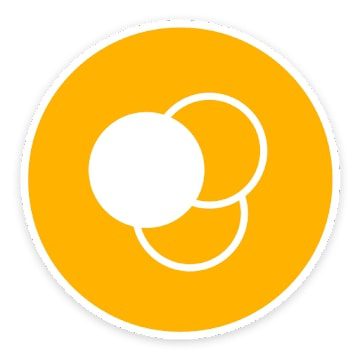 My Coins is a handy financial manager that will help you meet your pre-planned budget.
The application finds items in a receipt by code and allows you to categorize them into different expense categories. You can change the total amount if necessary.
Special rules are available for systematic payments. They allow you to automatically make changes to the budget on certain days. Such edits are accompanied by notifications so that no transaction is left unnoticed.
Let's take a look at the settings, where you can select the necessary categories of expenses or create new ones. Add your family members to this service to share your budget with them.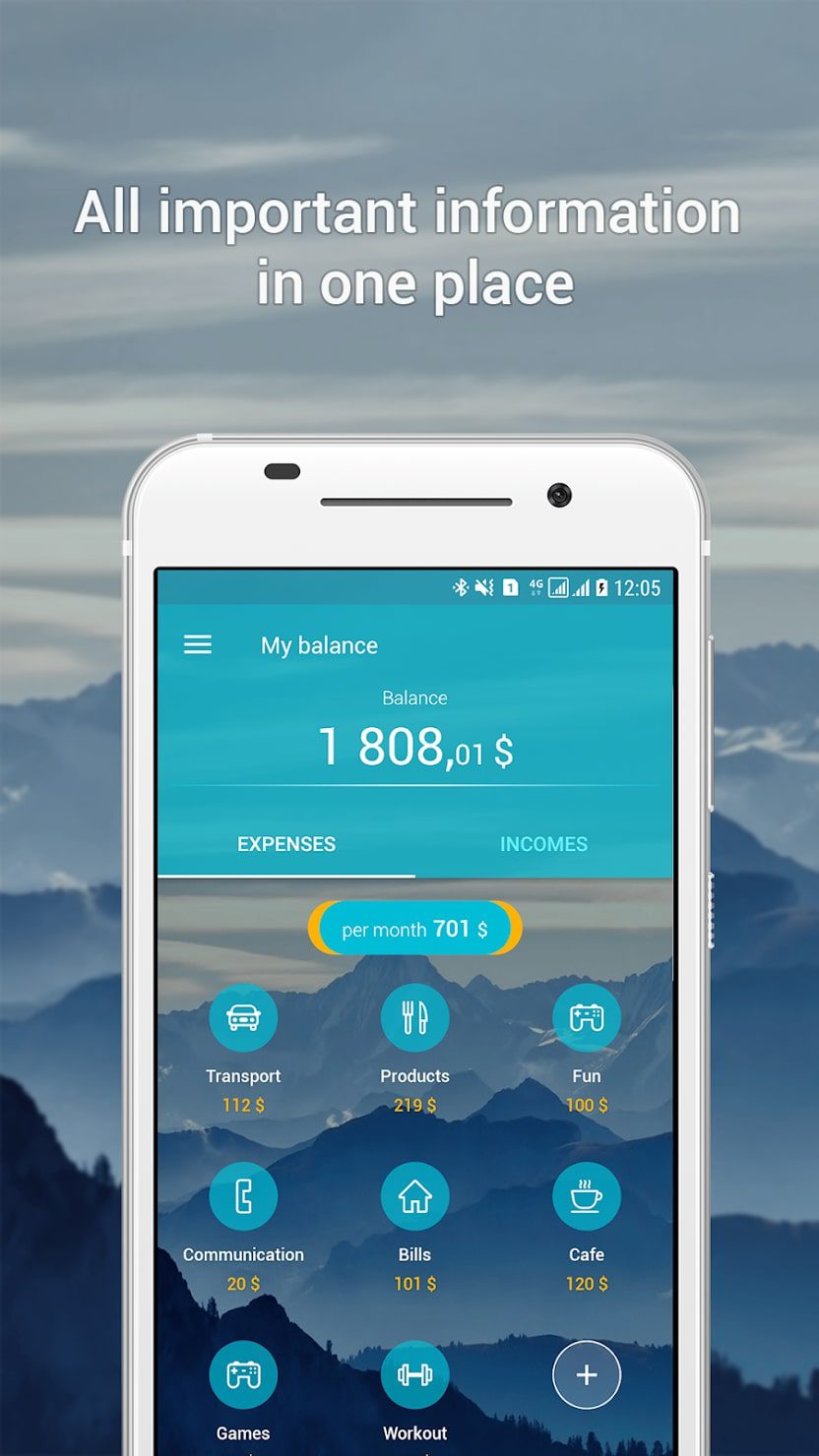 View expense analysis for the chosen periods in the form of special charts. Thanks to cloud data synchronization, you can keep financial records on all devices.

You may also like: 9 Great Android Apps to Create and Share Forms
Smart Receipts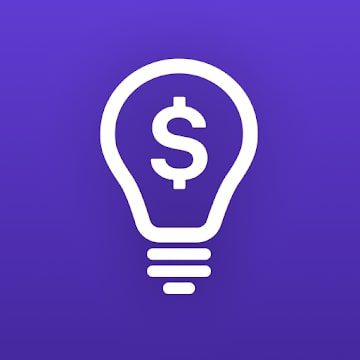 The Smart Receipts app scans with your phone camera and organizes info about purchases by category.
On its basis, the app generates reports in text format, which can be very detailed.
This service will help those who are constantly reporting on business trips and don't really like to collect reams of receipts.
The creators of the app say it will be convenient for employees of any accounting department. It is also for those who are interested in the most detailed info about their expenses.
Create PDF, ZIP, and CSV reports that can be sent directly from the app. Sort receipts by category. For example, by date, total amount, taxes, payment methods, and more. Set up automatic backups of all information to Google Drive cloud service.


Money Lover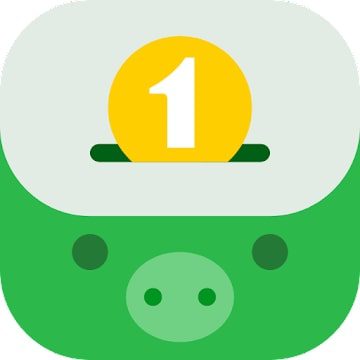 Money Lover is a mobile service for monitoring expenses and income. You enter your spending categories and sync the app with your bank account.
After that, you will also need to enter information about your cash purchases. This feature is the main reason why the Money Lover app is in this review.
Money Lover is able to read receipts and automatically categorize purchases. Spending statistics can be tracked by detailed charts and graphs.
It is possible to set a money limit for the day or week. This feature will alert the user if expenses are approaching the allowable limit.
Besides, when traveling, the app has no problem converting purchases in local money into the main currency. It will also categorize them in the same way. In the free version of the app, you have to enter all income and expense data yourself. Five devices can be linked to one account.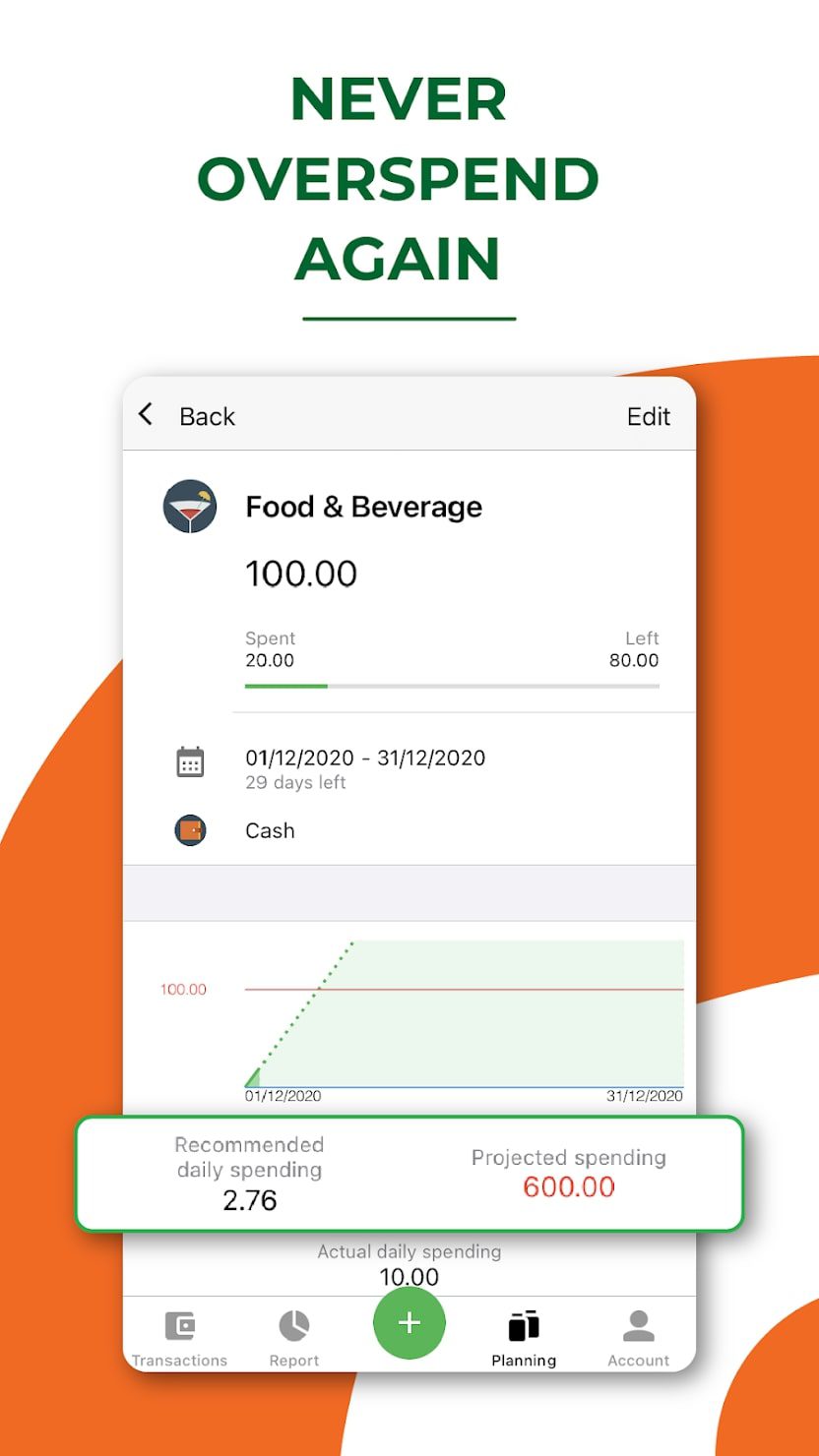 Premium version Money Lover allows you to link an unlimited number of devices, as well as link your cards. Thus, all data on income and expenditures will go to the app automatically.


Zenmoney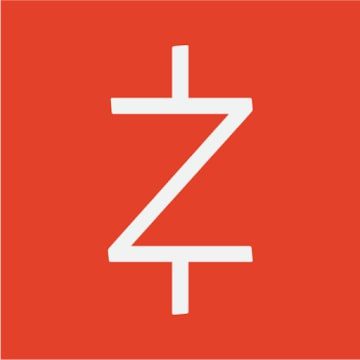 Zenmoney app synchronizes with major banks. If you connect this feature, the app will automatically download transactions and categorize them.
You do not need to enter anything manually. Along with that, you can scan paper checks, and then the app will automatically add all the information.
The expense categories are divided into mandatory and optional. This way you can keep track of how much money is spent on mandatory expenses and how much is spent on non-essential expenses each month.
Besides, it's possible to create an account in any currency, even bitcoins.
Here you can set how much of your budget you want to save, and then transfer the savings to this savings account. In conclusion, this service not only knows how to scan checks but also helps you control your budget.


Money Manager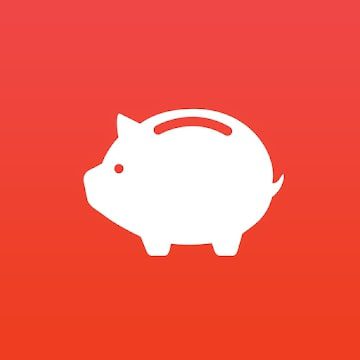 Right away about the advantages of the Money Manager app: it is able to recognize receipts by taking a picture of them. This allows you to avoid wasting time entering the cost of purchase on your own.
Money Manager will analyze the receipt and determine the category of expenses by itself. All expenses in the app are divided by time periods.
Along with that, transactions indicate the account, type, amount, and category of the purchase or service.
Money Manager also builds graphs and creates charts. They clearly show your expenses and make it easy to track your budget.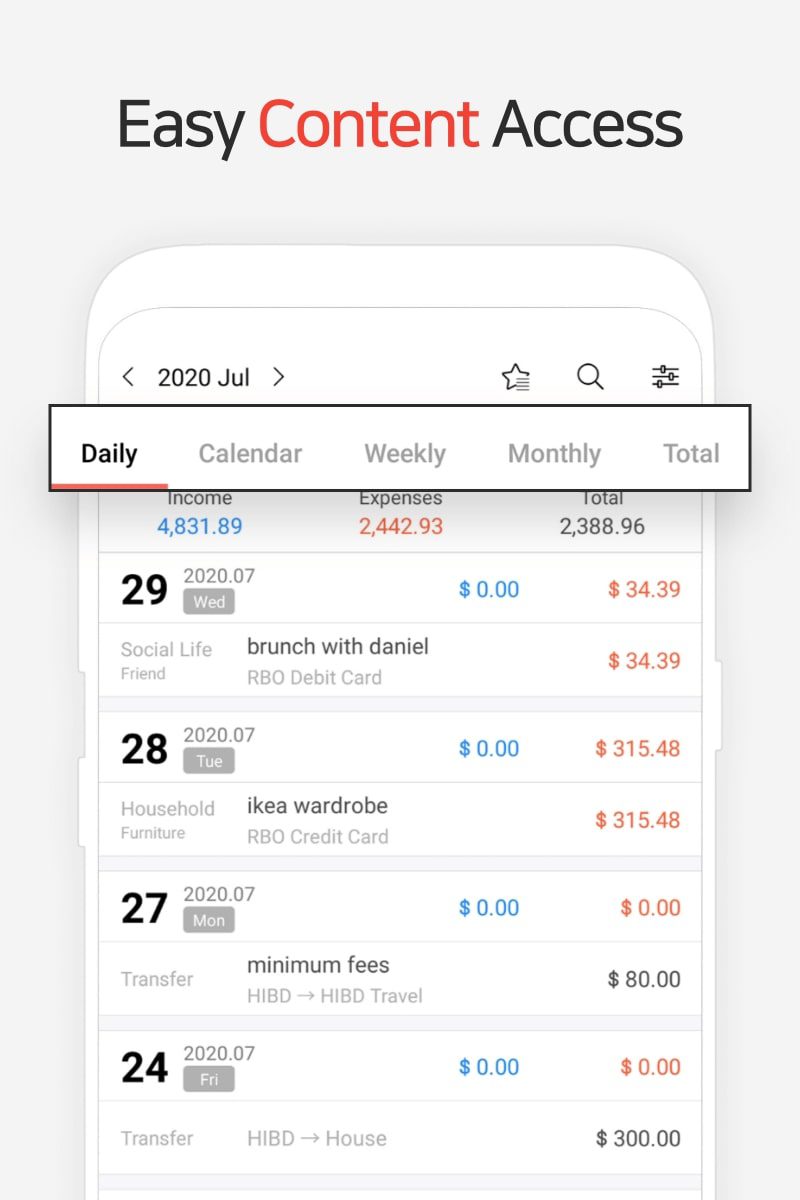 Besides, this app allows you to manage your cards and plan your budget by individual categories. Also, if you use several currencies at once, you can enter them in Money Manager as they are – the app itself will convert everything.


You may also like: Top 10 Wishlist Apps & Websites
Foreceipt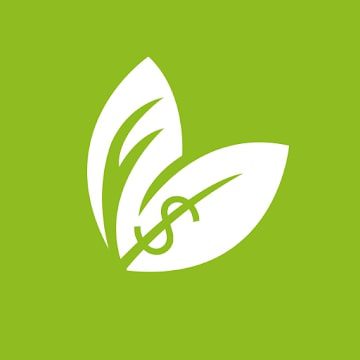 Last but not least is the Foreceipt app. It's an easy-to-use service for scanning checks and tracking your expenses.
Organize all your bills, set a basic budget, and plan your expenses. You can choose the period you want. For example, a day, a week, or a month.
This service stores all scanned checks and enters them into a common database from which a report is generated. Thanks to this, now you can easily report to the tax authorities and manage your savings.
By the way, all reports can be exported to PDF or Excel files. The scanning icon is located at the bottom of the screen.
The app uses OCR technology for this process, which helps it show more accurate results. The finished electronic receipts can then be edited, saved, or deleted. You can throw away the paper receipt because the electronic version is now in the service's cloud storage.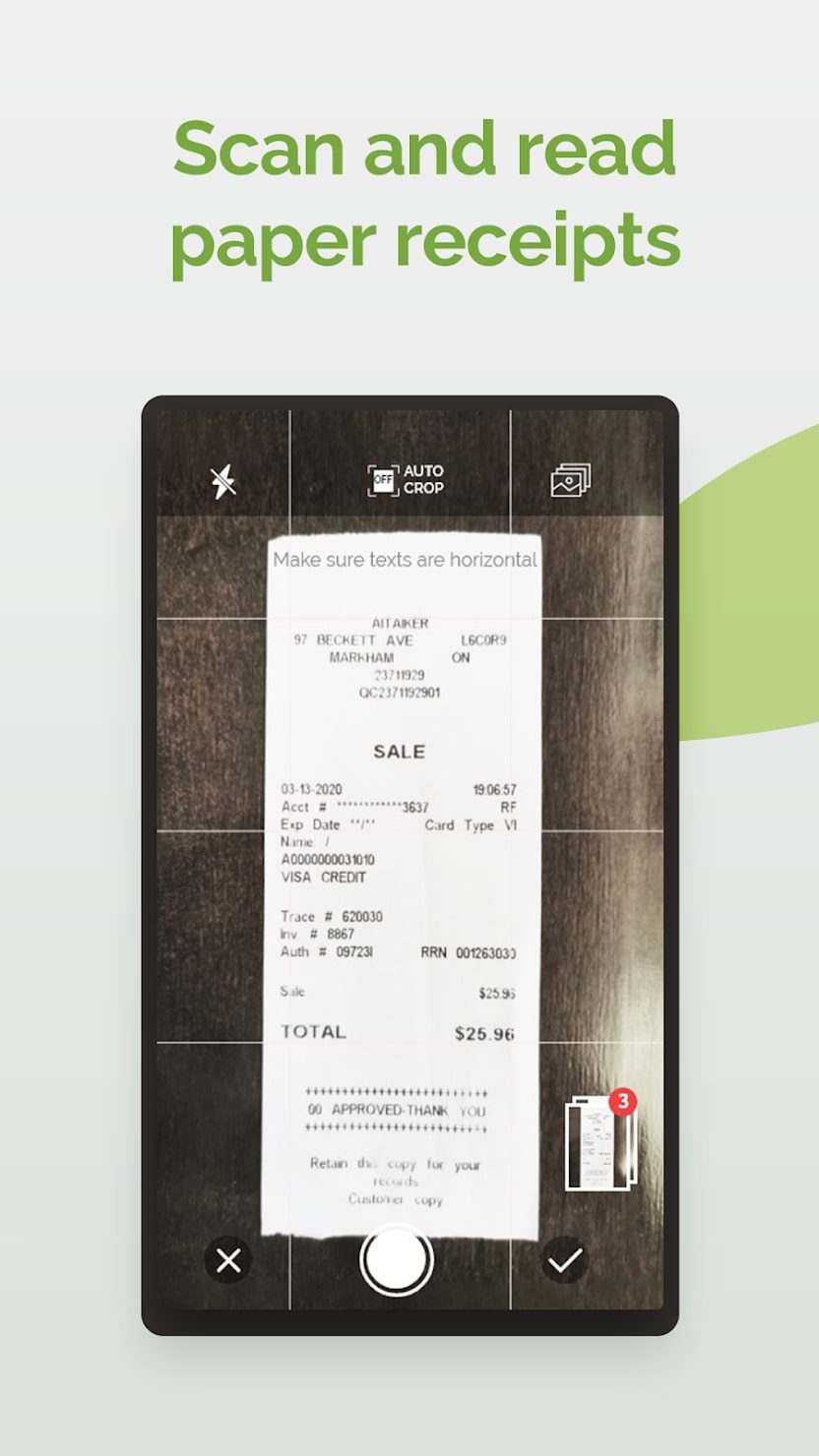 One of the things that makes this website awesome is that Foreceipt is integrated with Google Drive, keeping every user safe. You can view saved receipts without an internet connection, allowing offline access.