Cleaning your computer manually is a relic from the past. This takes a very long time and does not always help to solve operational errors and improve performance. We have specially selected the application for that purpose which can save you some precious time.
TweakPower is a multi-functional kit that has been designed to keep your and all of your family's computers in optimal condition and to keep them running at high speed and stable at all times
And while your computer's cache is being cleaned automatically, you can also use the best scrum management apps to play your working process.
This soft allows users to fine-tune their operating systems and programs for optimal performance. Naturally, to get started, you need to agree to the terms of use of this program, since in fact, it gets access to all your files.
TweakPower is designed to protect against PC problems while improving your computer's performance and security.
The program includes advanced tools that are responsible for the performance, helping you to achieve ultra-fast application loading time, you can not only work faster but also notice the result while playing your favorite games.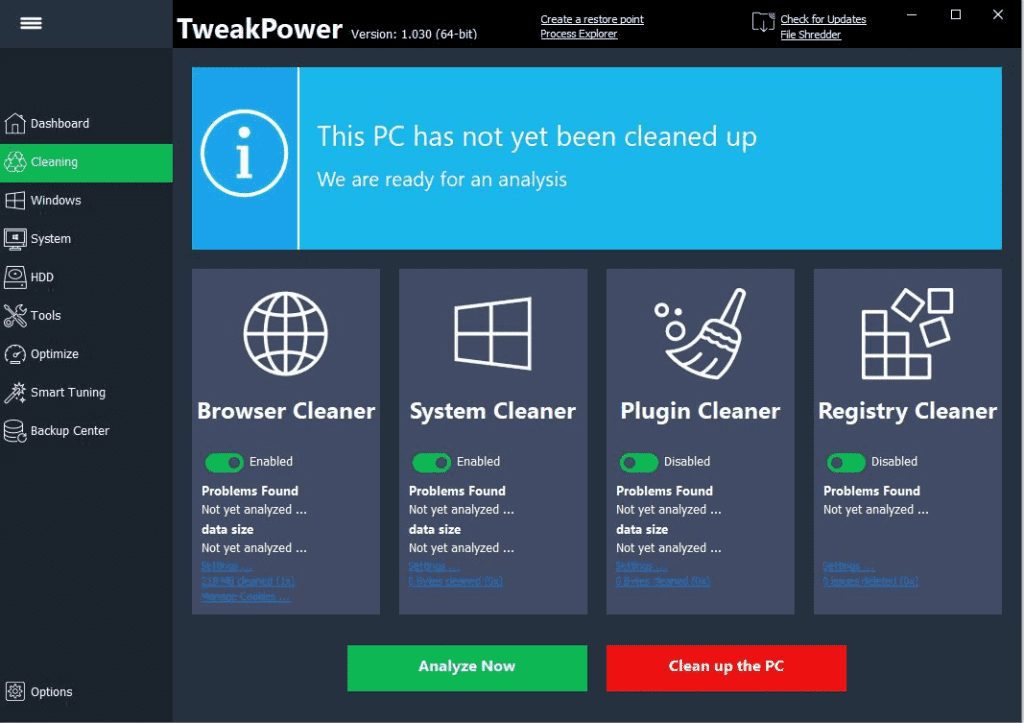 When you open the app, you get to the main Dashboard tab, which shows the current state of your PC and allows you to manage the functions of automatic cleaning, performance acceleration, and sleep mode. You can view the list of installed security programs and activated system options, as well as monitor the status of the hard disk.
TweakPower can quickly remove unnecessary Windows files, program garbage, and browser cache, updates the registry, and frees up hard disk space. In addition, it is an easy-to-use wizard and diagnostic tool that help you find vulnerabilities and errors on your computer.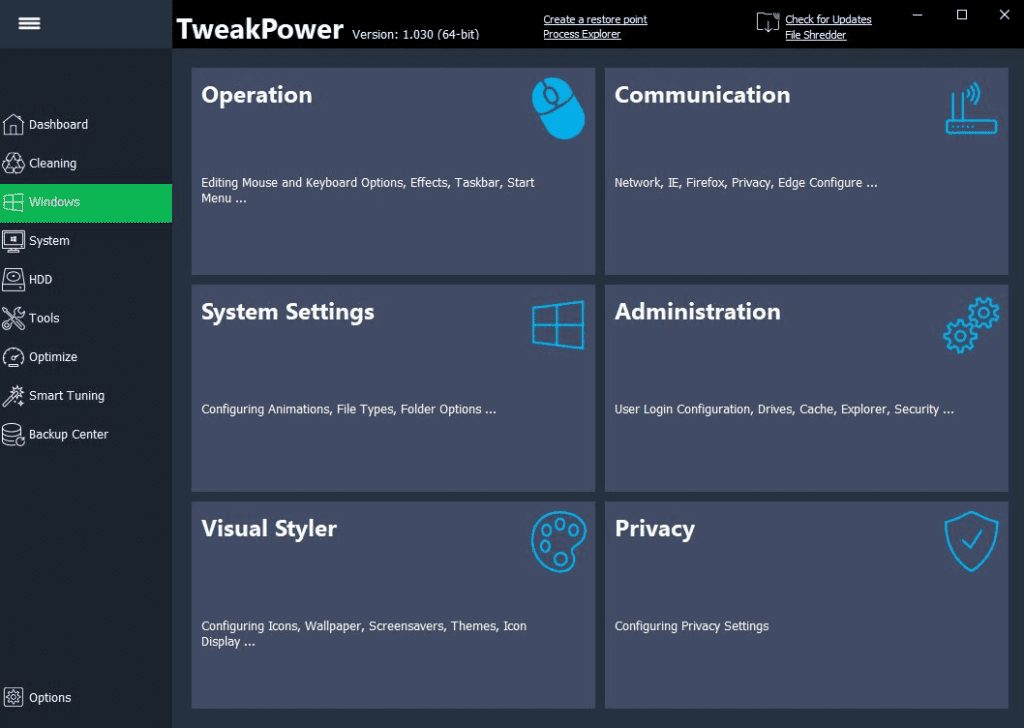 The program offers two modes: economy mode and turbo mode. The first significantly extends battery life by reducing CPU power consumption and disabling unnecessary background processes. The second one disables more than seventy unnecessary processes with a single click and frees up power to speed up video viewing.
You may also like the group messaging apps for your smartphone.
The advantage of this program is its simple and discreet design, it is pleasant to work with because the transition from one tab to another is instantaneous.